*WARNING: Spoilers about the Gilmore Girls Revival Ahead*
Dear Amy Sherman-Palladino,
What did I do to deserve a lack of Team Jess victory and an abundance of Logan Huntzberger horribleness? And those last four words? After nine years, you have hurt me greatly.
1. Logan freaking Huntzberger
Really, Rory. Really. There are so many words to explain their friends with benefits relationship. The first word is why. It's annoying that he's so attractive because all I want to do is be mad at him. Also Logan is engaged. "When I saw that Rory was having some sort of relationship with Logan I was furious," University of Missouri sophomore Joy Wilbourn said. This is so not Rory. Where did the sweet and innocent Rory we came to know and love go? Everyone knows who reigns supreme in Rory's love life. #teamJess
2. Speaking of boys…
The Paul situation was so irrelevant. Where's Jess, am I right? Speaking of Jess—that look he gave Rory made my heart burst. And then nothing happened. Nothing. Amy Sherman-Palladino just toyed with my emotions. "The whole Paul thing was just really weird. It was a little funny at first but then got really mean and kept going on and on. I'd rather have seen more of Rory and Jess or Rory and Logan," said University of Michigan senior Rebecca Carmen.
3. What happened to Rory Gilmore?
This isn't the same Rory I knew nine years ago. I mean she slept with a Wookiee. This affair with Logan also gives me nausea. Also, I can't believe she went crawling to Sandy Says. What happened to the Rory who could do great things? Rory Gilmore, I don't even know you anymore. This Rory kind of sucks. "I think the revival fell a little flat. It was nice and nostalgic, but I think the plot lines were boring, a bit confusing and somewhat unfitted for the characters," said Mizzou junior Emma Rhyner.
4. Michel leaving? What?! Also Sookie?

This revival causes more pain than resolution. What would the Dragonfly Inn be without the sass and ridicule of Michel? I mean it's already missing the Sookie's culinary excellence. Rachel Ray could never fill the void that Sookie left in that kitchen. But we did get that scene with the one and only Melissa McCarthy and her precious wedding cakes. Yes, cakes plural.
5. Rory's book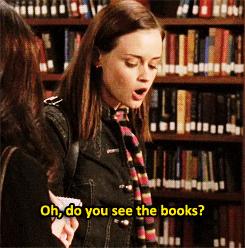 What's a better idea than writing about the adventures of Lorelei and Rory?  Except it was so not supported by Lorelei at first. Complete and utter shock. "I was in a state of shock when Lorelei didn't want Rory's book to happen," Mizzou sophomore Sarah Tinnin said. Also, just saying Jess gave her the idea for the book. *Cough cough* They are meant to be together.
6. The life of Emily Gilmore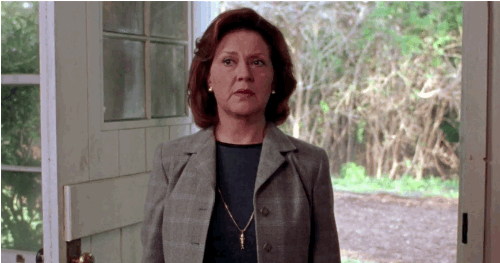 If you didn't cry during Richard's funeral, you have no heart. And can we talk about that giant Richard painting in her living room? It was equal parts amazing and strange, but 100 percent Emily Gilmore. When she found her happy place at the whaling museum in Nantucket, my heart felt so full. And one more thing:  I have mixed feelings about the Berta situation. The one question I really have—what language is she even speaking?
7. Lorelei's Whole Wild Moment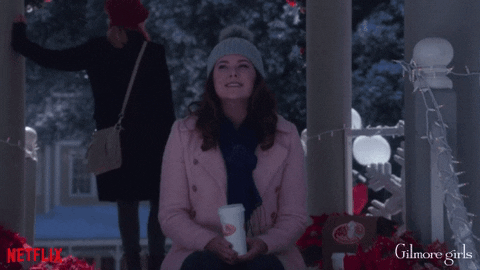 Who would imagine that Lorelei Gilmore would venture out in the wilderness to find enlightenment? Not me, that's for sure. But when she called Emily about a positive moment she remembered about Richard, cue the uncontrollable ugly crying.
8. Paris Gellar
Liza Weil took a break from her amazing show How to Get Away with Murder to grace us with the presence of Paris Gellar. And she hasn't changed at all. Except for the fact she has children, is no longer with Doyle and has stairs that induce fear to everyone. Watching her freak out at Chilton brings back fond memories. But like, where was Chad Michael Murray?
9. Luke and Lorelei's wedding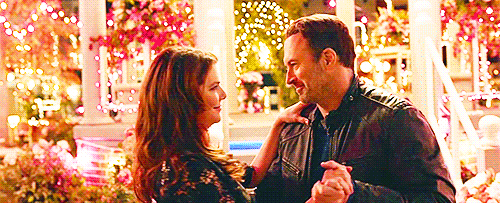 Who else is going to hire Kirk to design their wedding? When they walked into the town square, my jaw dropped to the ground. Amazing. And their small pre-wedding wedding was the perfect intimate moment. I mean, finally, right?! I was just salty that Emily wasn't there.
10. THE LAST. FOUR. WORDS.
What? Mark my words, I will force Amy Sherman-Palladino into another season. I mean whose baby is it? Logan? Paul? Guy in the Wookiee costume? Ok, probably Logan but I am in constant denial. "The last four words made me so mad because I wanted more, but so happy because there would have been no better way to end it," Mizzou sophomore Maddie Douglass said.
Love,
Every Gilmore Girls fan ever