A salty smell permeates throughout your nostrils the moment you rip the bag open. Your greedy, precise grasp pulls out a perfectly-shaped chip, ready to be devoured. The quantity per grasp gets larger and larger. Before you know it, you have reached the crumby abyss and feel 10 lbs. heavier, but 10 times happier. Whether people admit it or not, junk food cannot be wholeheartedly cut out of one's life…I'm looking at you, health freaks. Let's take a look at 10 junk foods college kids choose as their go-to and get the inside scoop.
Treat yourself to more than junk food, like tank tops:
You need all the junk food in the world to keep you fueled for that all-nighter.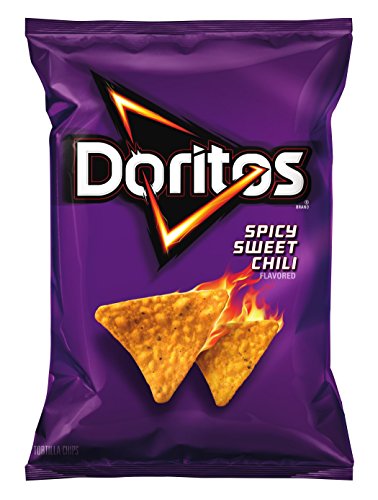 Two types of people live in this world. Those who crave the melt-in-your-mouth, nacho cheese Doritos and those who swoon over the cool, calm and collected ranch Doritos. Regardless of which side of the fence you munch your Doritos on, these triangular chips never fail to satisfy. If you stray from the norm, you might be like Florida State University senior Barbara Andrade. "I mean, when it comes to junk food there's not much rational decision making involved…more often than not it is a decision made without the clearest of mindsets. Anyways it usually comes down to whatever tastes the best…and for me that is pretty much always Doritos." Andrade mentions that she doesn't discriminate, but she always goes for the Spicy Sweet Chili Doritos. You go, girl.
Must I even give this eighth wonder of the world an explanation? Whether you eat the cookie whole or break it apart just for the filling (my people), I'll gladly accept this tasty treat any time. Take a break from the salty aspects of life and indulge in the sinfully sweet junk food. "They remind me of my childhood and they go perfect with a cup of milk. They're also really good with hot chocolate," said FSU senior Bill Harris. Dipping a chocolate cookie with cream filling into a hot, steaming cup of more chocolate? Yes, and yes.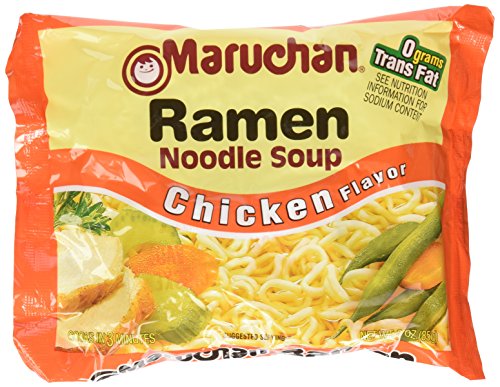 The ultimate weakness. How do they make the chicken seasoning, and can someone post the recipe on Facebook ASAP? While not the typical junk food snack, this makeshift entrée reigns high on college student's guilty pleasure list. "Ramen is my go-to because it's quick and easy to make. The only other ingredient that's necessary is water and it's pretty filling. On top of that, you can get 4-5 ramen packets for $1 at the dollar store, so it's cheap for college students," said FSU senior Nathalia Dondo. But do you cook your noodles in the microwave or on the stove?
Sometimes people know just what they want. And sometimes people don't want to settle for average—they have higher standards. Yes, people have high standards for their food, don't you? White Cheddar Cheetos personally beckon FSU senior Courtney Albritton. "White Cheddar Cheetos are my go-to junk food because they're delicious and so addicting," said Albritton. But why not the regular Cheetos? "[White cheddar Cheetos] just have a more distinct cheesy flavor. I'm also a fan of white cheeses over yellow." Fair enough.
5. Gummy Bears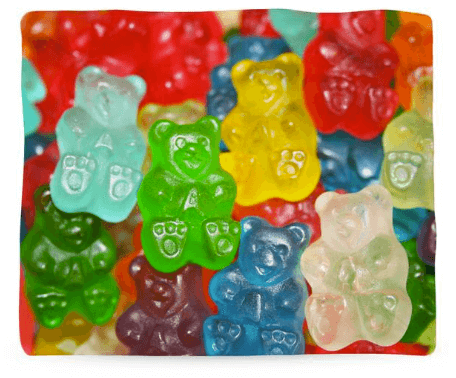 An interesting choice, but a junk food choice, nonetheless. Something about the gummy consistency makes it seem as if you're checking a chore off of your list, not consuming un-needed calories into your system. "Gummy bears are easy to eat when you're studying or driving in the car. I'm always running around doing something so it's nice to just grab them when I need a pick me up…sometimes I just need something sweet," said University of Florida senior Shannon Patrick. Well, Shannon, I don't think anyone will disagree with you in regards to needing extra sugar in their lives.
6. McDonald's Chicken Nuggets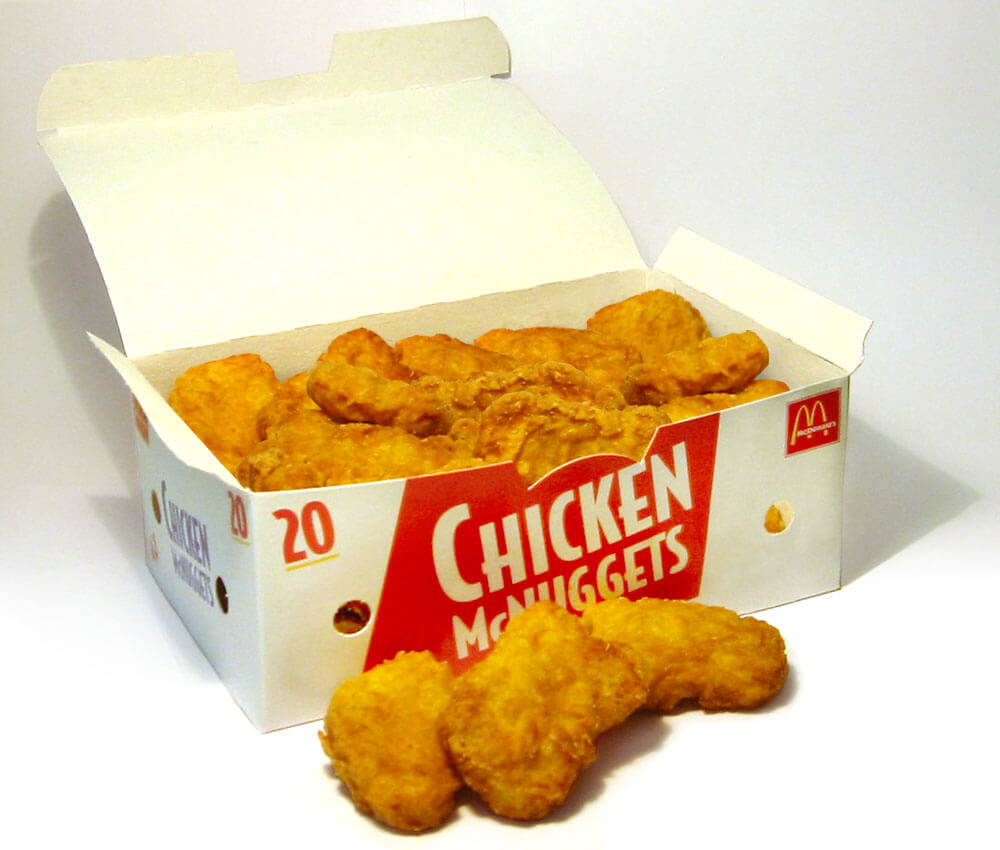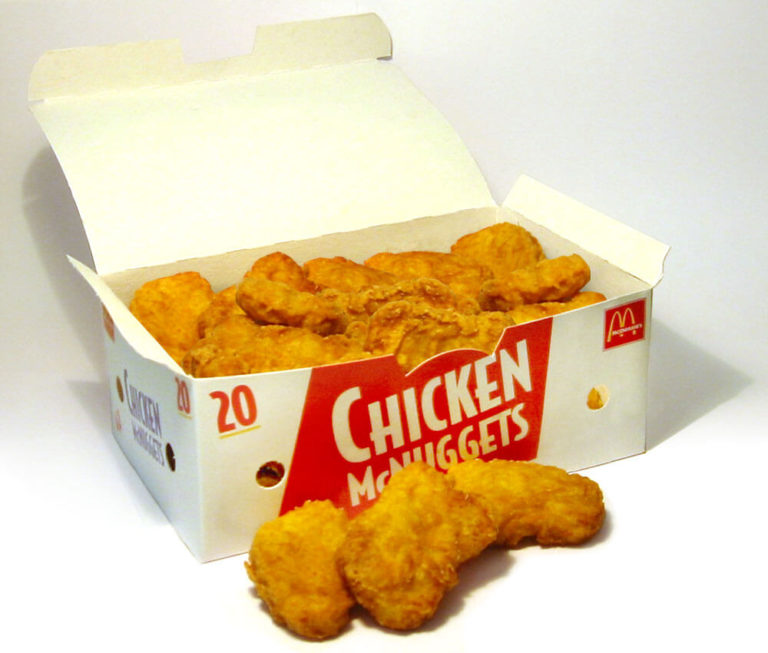 Aside from the behind-the-scenes documentaries regarding McDonald's and their grease-ridden contamination, people continue to indulge in their filth. Can you blame them? You just can't get salty fries like that anywhere else. But we're not here to talk about fries, we're here to talk about nuggets. The protein of all junk foods. UF senior Will Huskey said it best in shortly putting, "because they taste good" as to why McDonald's nuggets satisfy his junk food craving.
7. Zaxby's French Fries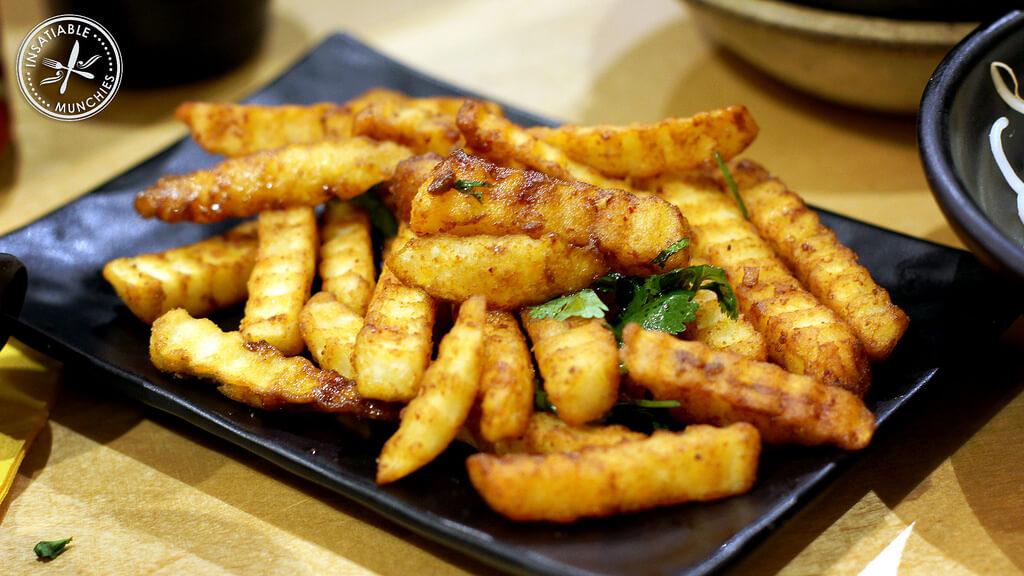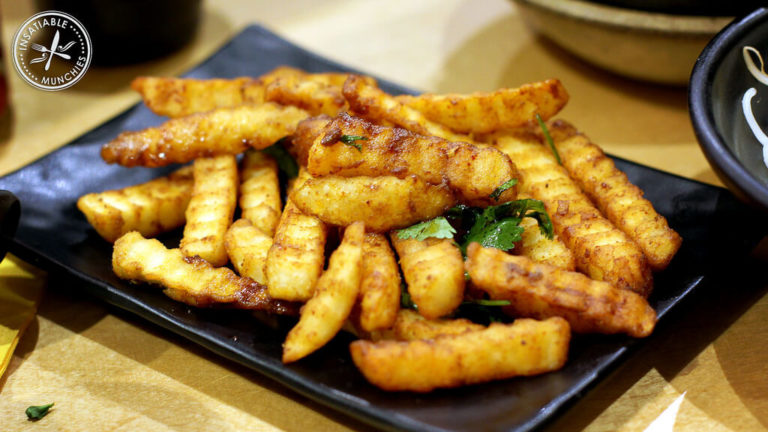 An absolute junk food weakness. The kind of weakness that encourages you to continue eating even though you're "full." But something about that crinkle-cut form makes people go wild. And for those of you who haven't graced your presence in the South, Zaxby's offers excellent chicken strips in a fast-food setting. "I always grew up eating only crinkle cut fries and no fast food restaurants actually sell crinkle cut fries, so when I was introduced to Zaxby's I immediately remembered growing up eating them. I have indulged in them ever since discovering them and a bonus is you can get a large order for under $3," explained Troy University freshman Madison Foss.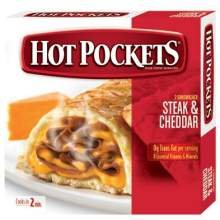 A hot commodity indeed, no pun intended. College students need a quick fix sometimes and throwing in a breaded, pizza-filled pouch into the microwave can easily satisfy any junk food craving. "I love to cook but being a senior in all upper level courses there isn't enough time in the day, and hot pockets only take two minutes to cook and they're portable," said Troy University senior Laura Jones. "I tried to choose lean pockets but it was like eating cardboard and if you look at the calories there's not that big of a difference." Junk food without a lot of calories? BRB, heading to the grocery store.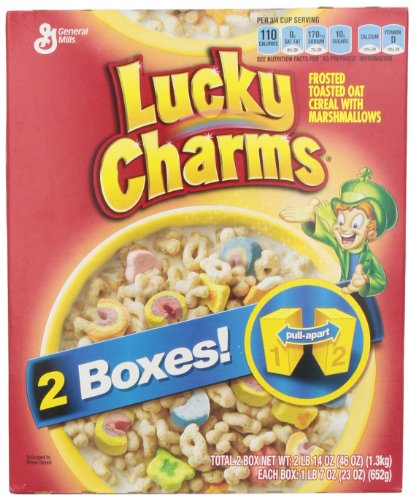 If Lucky Charms cereal is considered a junk food, I've been living life all wrong. Nonetheless, Lucky and his charms satisfy someone in particular when he's vying for something that isn't green and leafy. UF recent grad Dallas Stubbs reminisced on his go-to junk foods…which I'm sure he still munches on now that he's an employed member of society. "Lucky Charms is the best cereal and it fulfills my taste buds as a late night snack." Fulfills your taste buds, aye?
10. Everything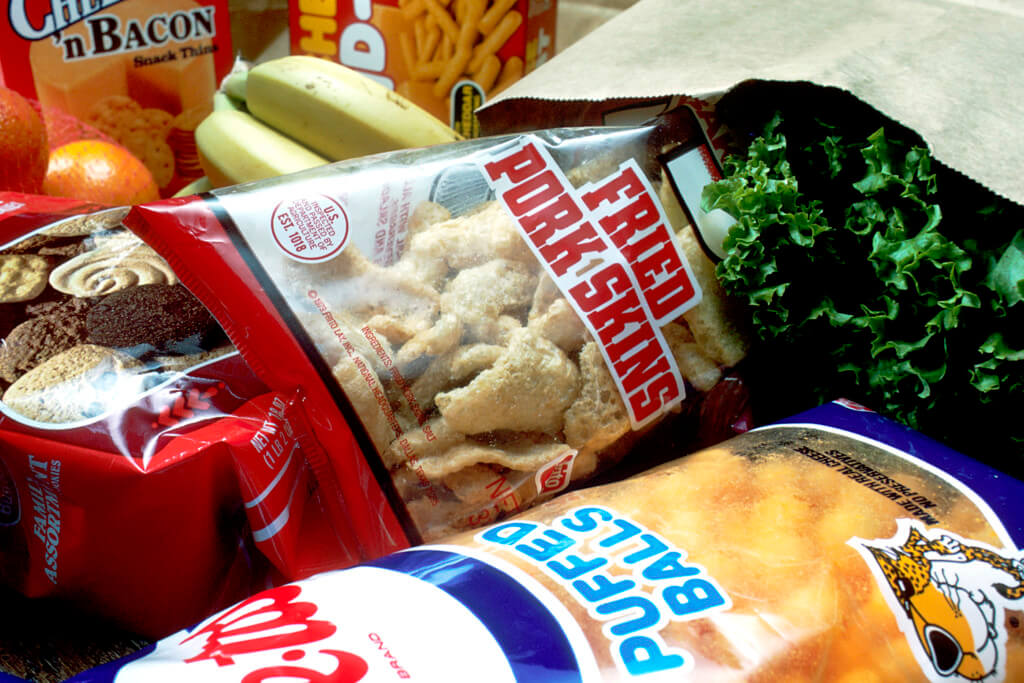 Fellow students, let's be real. We'll consume anything available to us at the time. We're tired, gross and fed up people who just want to enjoy 1,000 calories in one sitting. Whether we reach for the warm, melt in your mouth Hot Pockets, or dig into our backpack for the bag of gummy bears, students need their junk food to survive. Don't judge us. We'll eat kale some day, but not today.
Live with your favorite junk food: