Every day we hear about horror stories about airlines. I'm not talking about plane accidents or crashes, but smaller, annoying things like missing luggage and 12-hour flight delays. While our superego constantly nags us to travel before graduation and reality hit, our bank accounts cannot bear to take these airline mishaps. The exorbitant price of a round-trip flight alone can get you to say words you wouldn't say in front of your family. Where can we get cheap student airfare? Worry no more, because we've got you covered.
Traveling? Your Wallet Will Thank You for Choosing These Reliable and Affordable Airlines.
1. Air Norwegian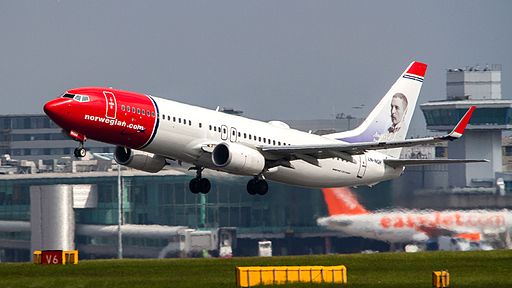 For those studying abroad in Europe, first check Air Norwegian's prices, because the airline covers way more places than just Norway. Norwegian offers multiple classes of tickets and the "low fare" economy ticket can easily fit into your budget. You can also bring two checked bags, perfect for international trips. But before you dash to Norwegian's website, search Air Norwegian on StudentUniverse.com first, and you'll likely find further discounted flights for students.
2. American Airlines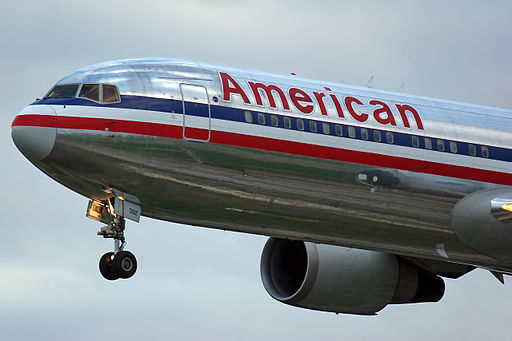 If you can arrange the flights of a group of 10 or more people, American Airlines gives you a discounted, guaranteed airfare and let you block seats up to 11 months in advance. You'll also find cheaper prices. Even without the discount, there are ways for students to knock down their American Airlines ticket prices. Take University of California, Los Angeles senior Alexandria Arenas' experience when she flew to Granada, Spain for her summer study abroad program in 2016. "I used American Airlines because it was the airline my ticket was connected to when I bought my ticket from StudentUniverse. American Airlines is also a reliable airline," Arenas said. The 15-hour flight wasn't too shabby. "They were accommodating, [had] great customer service, and overall departed and arrived on time," Arenas said. American Airlines even covers most of your dream destinations. Honestly, what more could you ask for?
3. AirTran Airways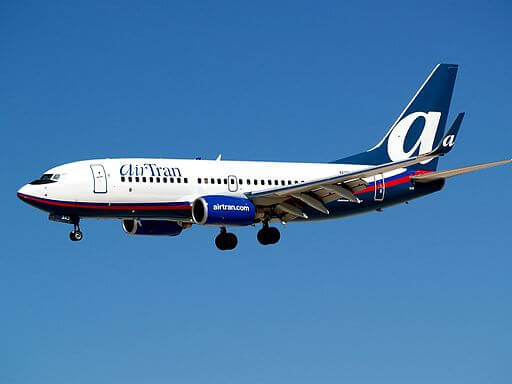 Ready for insanely cheap flights? Check out the AirTran U program that AirTran Airways offers. The program is specifically for people aged 18-22, meant for young people to purchase tickets lower than $100 on a standby basis. These tickets are as cheap as $69 per short-haul segment and $99 per long-haul segment. We also recommend booking your ticket on off-peak days such as Tuesdays and Wednesdays, because AirTran's website often experiences high traffic.
4. Lufthansa Airlines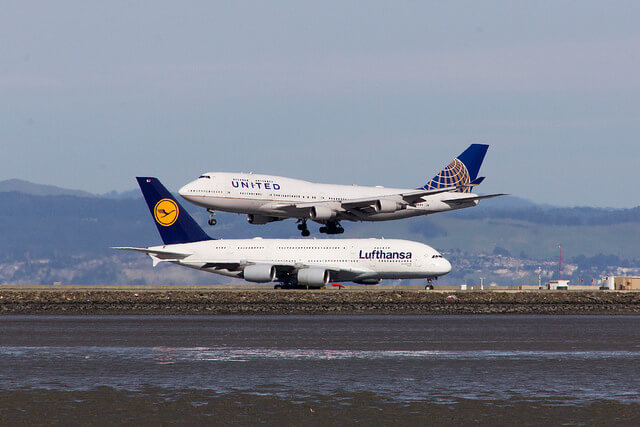 Lufthansa Airlines doubles as the largest German airline. So if you plan on traveling to Europe—especially if you're headed to Germany—look for Lufthansa. Lufthansa Airlines offers a GenerationFly program (generationfly.com) that gives you some very student friendly airfares. The program allows students enrolled in a U.S. college or university and people aged 12 to 25 to travel to more than 470 destinations worldwide for discounted airfares. Cool, huh? If the program doesn't suit your needs, check out the "all offers" page on Lufthansa's website. You can find that page by cruising your mouse over the "discover" tab.
5. Southwest Airlines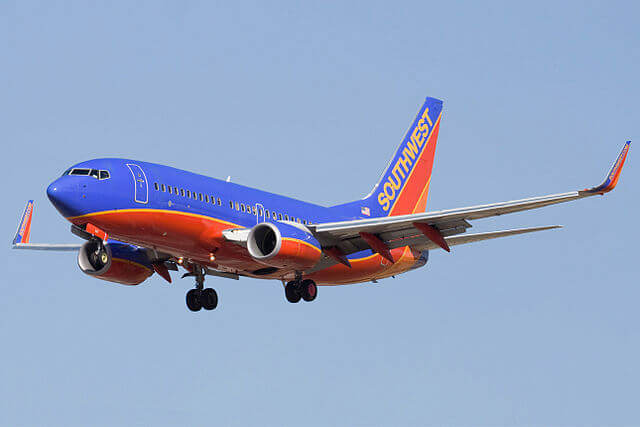 Southwest, the famously economical airline, also doubles as a student favorite. "I like Southwest because the flights are pretty cheap. Another great thing is that you get two checked bags free—that's a lot of free luggage that at other airlines you have to pay for," said UCLA junior Milagro Escobar. Also don't forget that Southwest doesn't have assigned seating, so early birds can even snatch a window seat. "Another positive thing is that you can change your flight until 10 minutes before," Escobar said. Who doesn't love an airline that'll work with you if your plans change at the last-minute? Because when's the last time everything went exactly as planned?
6. British Airways (BA)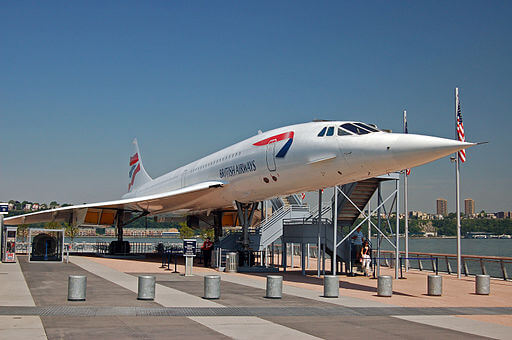 British Airways, the largest airline in the United Kingdom, often teams up with student travel agencies to offer students tickets as cheap as they can get. Check out partner websites such as StudentUniverse and STA Travel to take advantage of this little known discount (more info below). You'll also want to check BA's "special offers" page frequently, you'll find often shockingly cheap package deals for flights and car rentals the month of. "When it came to booking flights, I booked British Airways because they offered the cheapest roundtrip ticket and my grandfather offered his air miles to me," said Julianna Klimeck, a junior at UCLA who studied abroad in London in summer 2016. Who can turn down anything cheap?
7. Cathay Pacific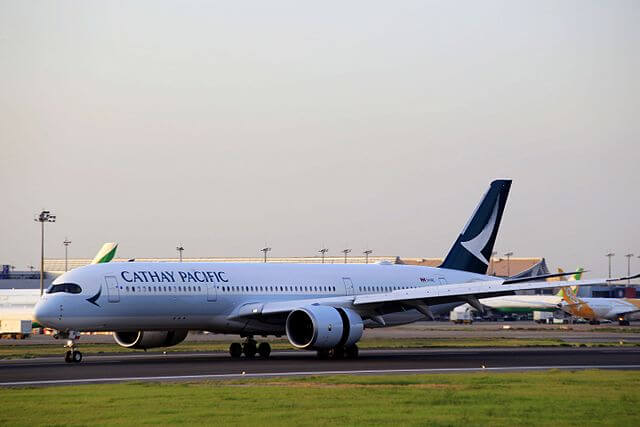 Unlike other East Asian countries like Japan, if your destination is Hong Kong or southern China and you want to fly nonstop, you option pretty much boils down to Cathay Pacific. Luckily, Cathay Pacific offers fantastic inflight service and restaurant-level meals—both western and eastern—that you'll surely hear international students from China or Hong Kong boast about. Though Cathay Pacific doesn't offer any discount exclusive to students, it has a "latest offers" section on its homepage that offers tons of cheap tickets connecting major cities.
If you forget to book your ticket in advance, check the website and you may just be in time for a delicious coupon. Remember, the offers refresh every Thursday, making it the best day for snatching deals. Listen to professor Robert M. McCann at the Anderson School of Management at UCLA, who is leading a study abroad program in Hong Kong. "If [flying] direct, the options to do so are limited. They are Cathay Pacific, which I recommend, and American, which only recently has started flying to Hong Kong," McCann said. You could also take a connecting flight. "I think a stop-over is a great opportunity for students to add on a short trip if it is feasible for them from a financial and time standpoint," McCann said. Cathay Pacific is the flag carrier of Hong Kong, so if the name sounds unfamiliar to you, don't worry because it's a large and reliable airline.
8. Delta Air Lines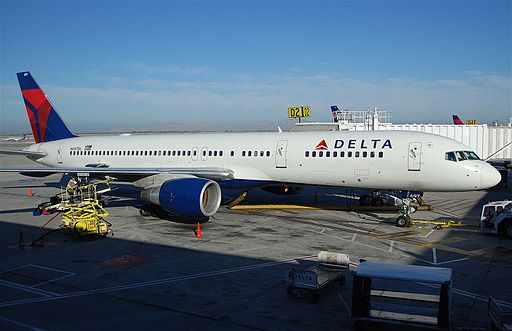 Delta, like a few other airlines we recommend, offers group discounts for groups of 10 or above. "From my experience Delta is quite punctual flying out of LAX (Los Angeles International Airport), which not every airline does. They're also reliable and on the cheaper side," Escobar said. Here's a ingenious trick that Escobar recommends—if you want to make some money and you don't mind waiting an hour or so, book the second to last flight with Delta (or any flight after 6pm but not the last one of the day). If your flight is overbooked, volunteer to be bumped to the last flight of the day and you can get a voucher for up to $300. You'll still leave on the same day and might even end up making money despite that fact that Delta doesn't offer discounted student airfares.
9. Alaska Airlines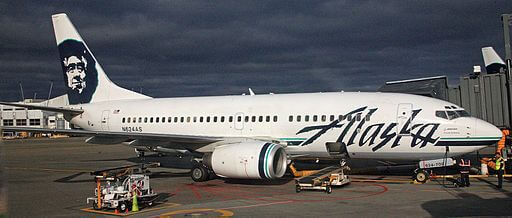 Just like many other airlines in our list, Alaska Airlines offers discounted airfares for groups. Alaska Airlines even gives travelers two options. Groups of ten or more traveling on the same flights and groups of 20 or more traveling from multiple cities can score discounted fares on Alaska's website with discount codes. Don't forget that Virgin America Airlines with the cool security demo music video recently merged with Alaska Airlines, so all your miles from Virgin America are transferable. Also check Alaska's website for special deals—you can get one-way domestic flights for as low as $50.
10. United Airlines (UA)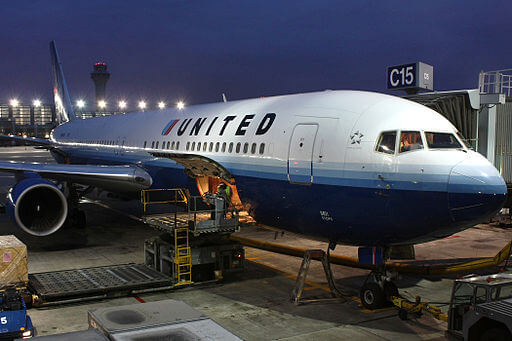 We cannot condone United Airlines' outrageous treatment towards its passenger on the overbooked flight that became a whirlpool of PR disaster. However, we also cannot deny that UA offers discounts that students can take advantage of. So, take this suggestion or leave it. UA has a United Groups program, which gives groups of ten people or more flying to the same destination a cheaper, guaranteed fare. Groups also get priority check-in at all airports. If you're a veteran, UA has a Veterans Advantage program where you can get discounts for up to five percent. Just don't book a stand-by ticket with UA.
Ready to Book Your Dream Vacay? Here's Where to Start…
If instead of fan-girling after a specific airline, check out websites that specialize in scooping deals for you. "STA Travel offers our students the 'Airfare Deposit Program,' which allows students to lock in the ticket price with a deposit around $300 and pay the remaining balance 7 days before your flight," said Tearanny Street, director of marketing and communications for UCLA's International Education Office and summer sessions. For those who'd rather have deals sent directly to their phones, sign up for STA's email alerts and you'll be golden.
We mentioned this briefly before, but students love Student Universe for discounted flights. Although these airlines have their own deals, Student Universe may get you even better prices for the same exact flights. "I know StudentUniverse is a great site that connects students with student discounts from varying airlines," Arenas said. The site partners with many airlines and the prices you see are usually already discounted. Also, here's something that will sweeten the deal a bit more. On top of the discounts, when you first sign up, you get a coupon for your next international flight. International students, your next trip home will be cheaper with Student Universe.
Top 5 Destinations to Visit with your Student Discount Flights
Written by Alexandra Ramos
You know where to find fantastic student discount flights. Now you need to figure out where to go. Your #brokecollegestudent budget doesn't need to limit you. You can even cross the Atlantic to have an amazing time without adding another ten years of debt.
Book those student discount flights to one of these 10 breathtaking vacation spots.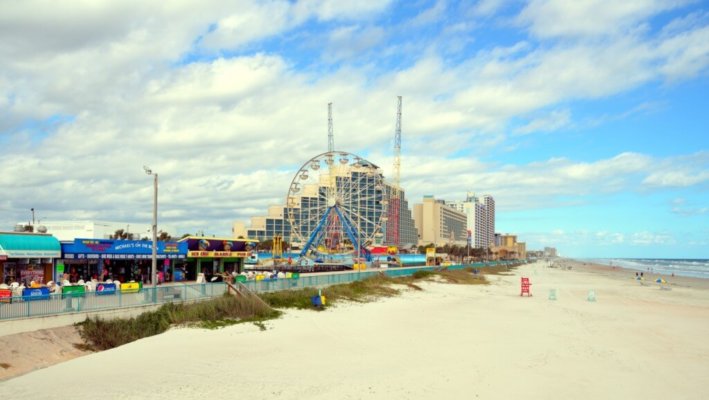 No need to rent a pricey room here. Avoid hotels right on the beach to spend way less on lodging. You'll find plenty of public beach space with 20 miles of shoreline in Daytona. The sand never ends, and you can find hotels a few blocks from the shore starting at $45 per night, like Days Inn. The beach is free for anyone to use and you can park your car right on the sand for $5. Once you leave the sand and head beyond the pier, check out the Daytona International Speedway (yes, where NASCAR is), Kayak Rentals and Beach Street, a long path of shops and one-of-a-kind restaurants that'll give you your money's worth.

The Hangover doesn't do Las Vegas justice. You can get tons of cash in the casinos and see shows that line the Strip. But if you plan ahead of time, you'll find plenty of tourist attractions and restaurants that won't demolish your bank account. "The shows there are awesome," said Penn State University junior Chris Tassillo. "Most of them are free to watch, like the fountains at the Bellagio. Other shows have discounts that you won't find anywhere else, so going to a show in Vegas is something that won't cost you a lot of money if you do it correctly." Try free shows at the Volcano, the Mirage or the Living Statues at Cesar's Palace. Discounted shows range from David Copperfield to Jennifer Lopez. And ditch the flashy hotels like The Venetian and the Mirage. Find good deals for staying in places like Best Western or Longhorn Casino and Hotel. You're only there to crash; splurge on gambling in those big hotels, not sleeping there.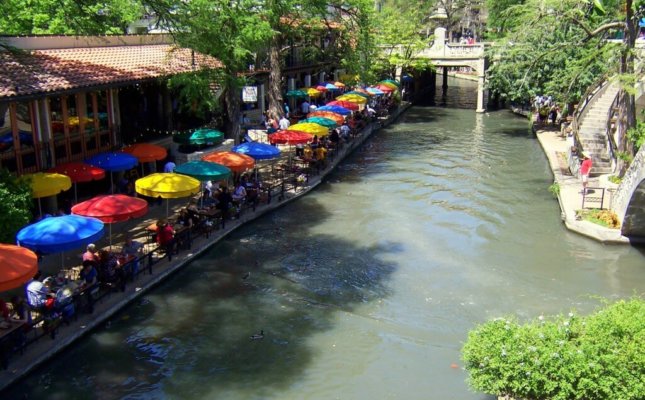 Everything really is bigger in Texas, including San Antonio. Walk along the River Walk and take a boat ride. Then dine at restaurants like Casa Rio or Pearl Brewery. Visit the San Antonio Missions National Park to dive into the history of the Alamo while enjoying the beautiful southern scenery. "I recently went there with a few of my friends," said Assumption College sophomore Katie Tota. "One of our favorite spots was the [San Antonio Museum of Art]. It was only $15 to get in, and we spent the whole day there. A lot of other museums are like that, too." Other museums such as the Institute of Texan Cultures or the McNay Art Museum offer student discounts too.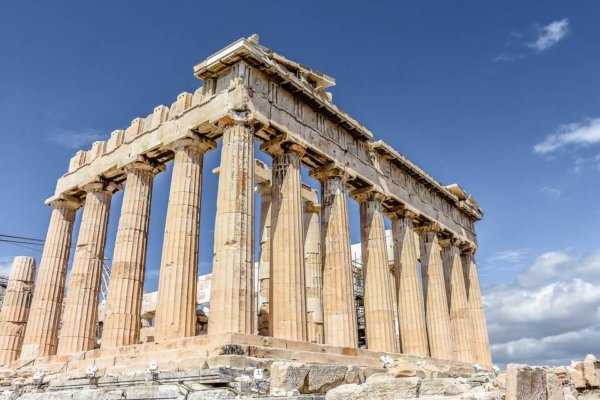 Imagine picture-perfect sparkling blue water. Think winding roads lined with bright white houses and blue roofs. Don't let the current economic situation deter you—if anything, that should give you more of an incentive to travel to Greece. Visit Athens to see ruins of old times and attractions like the Acropolis of Athens and the museum that surrounds it. And with Athens near the water, you'll be minutes away by car from the beautiful blue sea that surrounds the country. "The beaches were my favorite part," University of Central Florida sophomore Caitlin Jaggi. "They were so different than the ones here in the United States and so much more pretty. And most of them were free."
5. Copenhagen, Denmark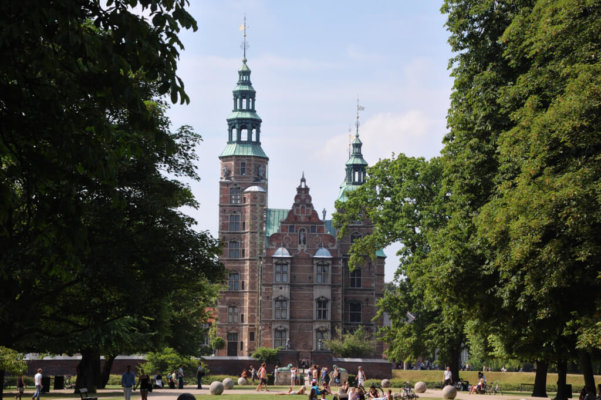 "The USD rate to DKK is amazing and made me feel rich," said Northern Kentucky University junior Caitlyn Stone. For every U.S. dollar, you get $6.32 Danish Krones. Feeling rich yet? Spend that cash at Copenhagen Zoo, filled with animals of all sizes; The National Museum, stacked with the history of the country of Denmark; and the Rosenborg Castle, a centuries-old renaissance castle surrounded by beautiful artifacts. "Always ask for student discounts at attractions," Stone said. "Some places don't have it, and sometimes the discount is only a dollar, but that's better than nothing!" And the fun keeps going when the sun sets. One nightclub, Chateau Motel, has four stories with four different types of genres and parties. And you can crash for cheap with friends at hotels like Hotel Alexandra and Grand Hotel for under $100 a night.
**Updated on May 22, 2018 to include 5 destinations by Alexandra Ramos