As anyone who has studied abroad can tell you, it will change your life. Studying in a different country, with a culture different from your own and with people from across the world gives you perspective you could never get in a classroom at home.
With so many options, choosing a city to spend a semester or a few weeks during the summer may seem impossible. Fortunately, College Magazine did the groundwork for you though, and came up with a list of the top places to study. We interviewed students and program leaders to find out the ten best places according to safety, cost, prestige, social scene and cultural barriers. Take a look and see if your favorite city made our list.
10. Council on International Educational Exchange, Amman, Jordan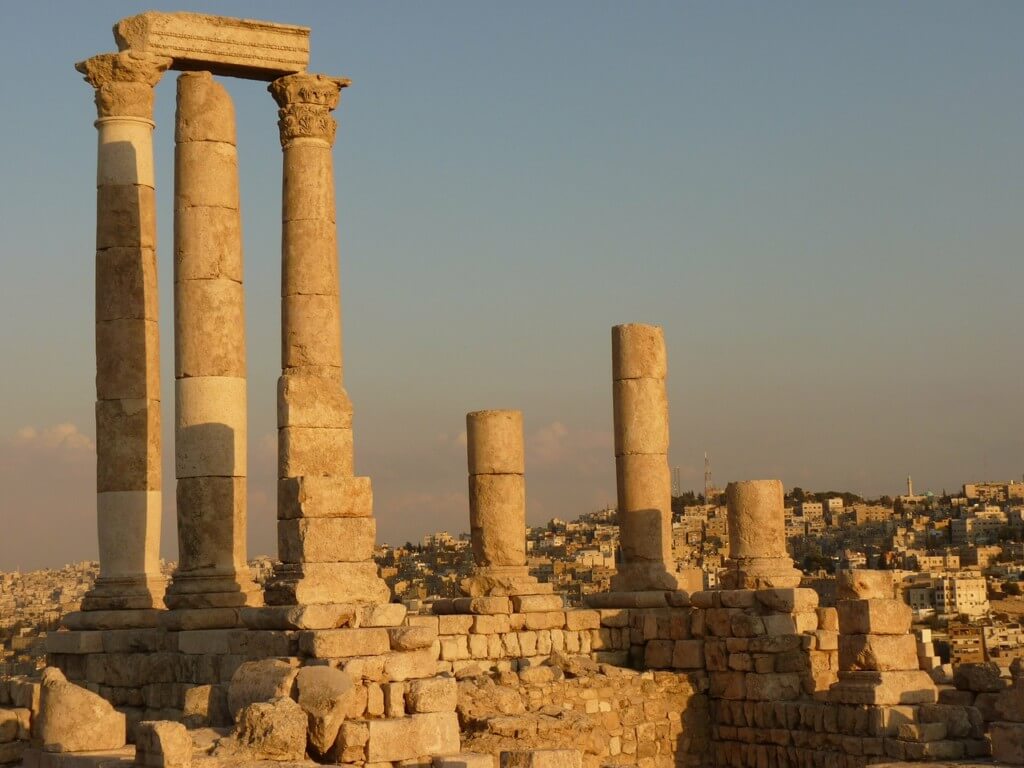 While she noted that students often travelled in large groups, UVA senior Shelby Folmsbee said that the biggest cultural adjustment proved to be ignoring the stares of locals, who are unused to seeing groups of Westerners. If you are looking for a wild night out every weekend, you should probably go elsewhere."There are some cool bars, but the big social thing is smoking hookah. Everyone smokes hookah, although the girls usually only do it during the day," Folmsbee said.
9. American College Dublin, Ireland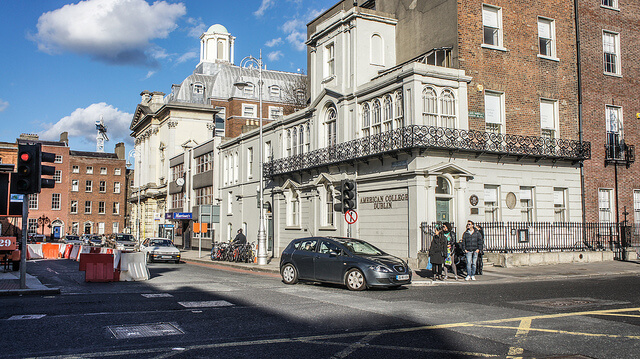 Column Cronin, Dean of Students at American College Dublin said American College Dublin has been named one of the best study abroad programs in the world, and is the only university in Ireland accredited by the United States. Tuition is $16,800 per semester and is nearly all-inclusive. Dublin can be an expensive city, so be prepared for little things to add up quickly. The average pint is five Euros and the average mixed drink is seven Euros. As for the social scene, Dublin has an incredible mix of culture and excitement, as it is an old city with a young student population. Be sure to check out Temple Bar, one of Dublin's best areas for museums, shops and pubs. ACD alumni Lindsey Moyer said, "The nightlife there is unlike anything we have in America, and it is a very exciting place to be any night of the week."
8. Washington and Lee University at France Langue, Nice, France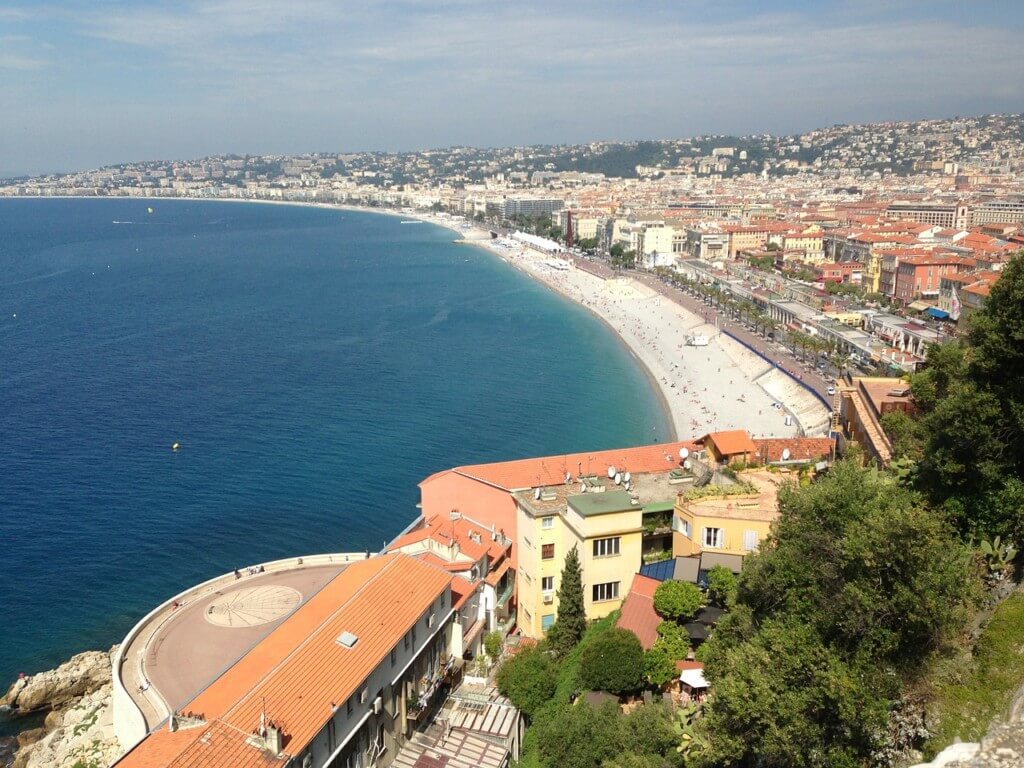 While only a four-week summer option, it's hard to deny the program's value. At $3, 530, the program offers those on a budget the opportunity to study and travel abroad. This fee includes tuition, field trips, housing and mandatory health and emergency medical insurance. Plan on spending about $800-1500 on airfare and $650 on additional expenses. Locals will speak slowly or in English in order to help you understand. It is never safe to travel alone at night in any city, but Washington and Lee sophomore Drew Smith said he never felt he was in a sketchy situation, nor did he hear of other students encountering trouble. "The city itself was incredible, being located very close to the sea and the Riviera…the views and the vibes were great…the nightlife was anything you could have hoped for, with both touristy bars and clubs," Smith said. Get ready for an especially beachy night-life.
7. Danish Institute for Study Abroad: Copenhagen, Denmark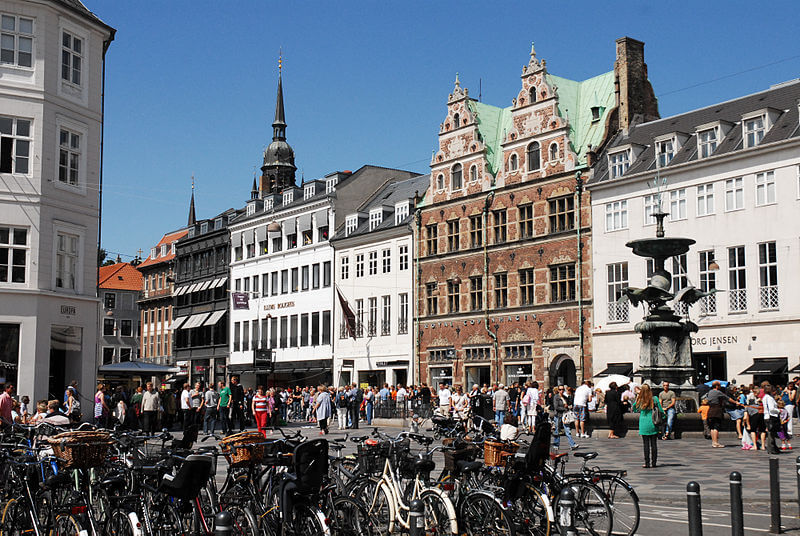 Copenhagen is known for its safety, Georgetown junior Kelsey Begin explained. "Women even leave their babies outside of the grocery store while they're shopping," she said. While Copenhagen is a Danish speaking area, most everyone speaks or understands English. Tuition is a little pricy here at $18, 650, excluding housing, which comes in at $5, 850. Partnered with the University of Minnesota, DIS faculty members provide a world-class education. Most faculty work as professionals in the areas they teach, giving you direct access to resources and networks both in Copenhagen and beyond. When it comes to the social scene, get ready to party. "It's classy, but super casual and has an awesome nightlife. No one gets sloppy, but they drink like camels until 6 a.m.," said Begin.
6. UVA in Lyon, France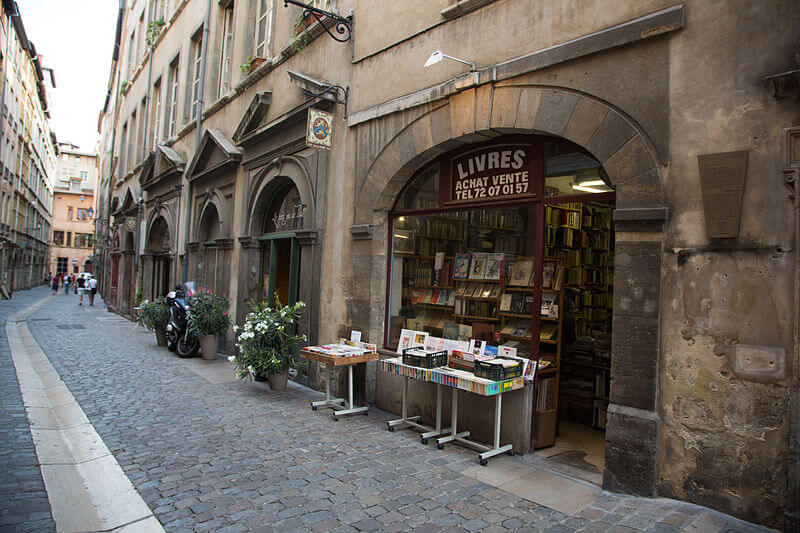 The Universite Lumire-Lyon II is a center of academic excellence in France. The program's strongest departments include French, History, Media Studies, Political Science and Art History, but affiliate universities offer other programs. Ranging from $17, 150-$18, 218 it is one of the more expensive programs, but includes tuition, housing, meals and transportation. UVA junior Margie Martinez explained that while she experienced some language barriers, meeting fashion expectations proved the biggest challenge. "In Lyon, everyone was always presentable. I only wore sweats on the way to tennis class and even then I'd feel looks of judgment." she said. Though street smarts are a necessity (get ready for catcalls), Lyon is an incredibly safe city. If you are looking for lively international bars and clubs, Lyon is the place for you. Just prepare your lungs. Martinez said smoking is a large part of the social scene. "In America, you see older adults partake, but its definitely a young thing in France. In France they have to make the conscious decision to not smoke, " she said.
5. International Studies Institute, Florence, Italy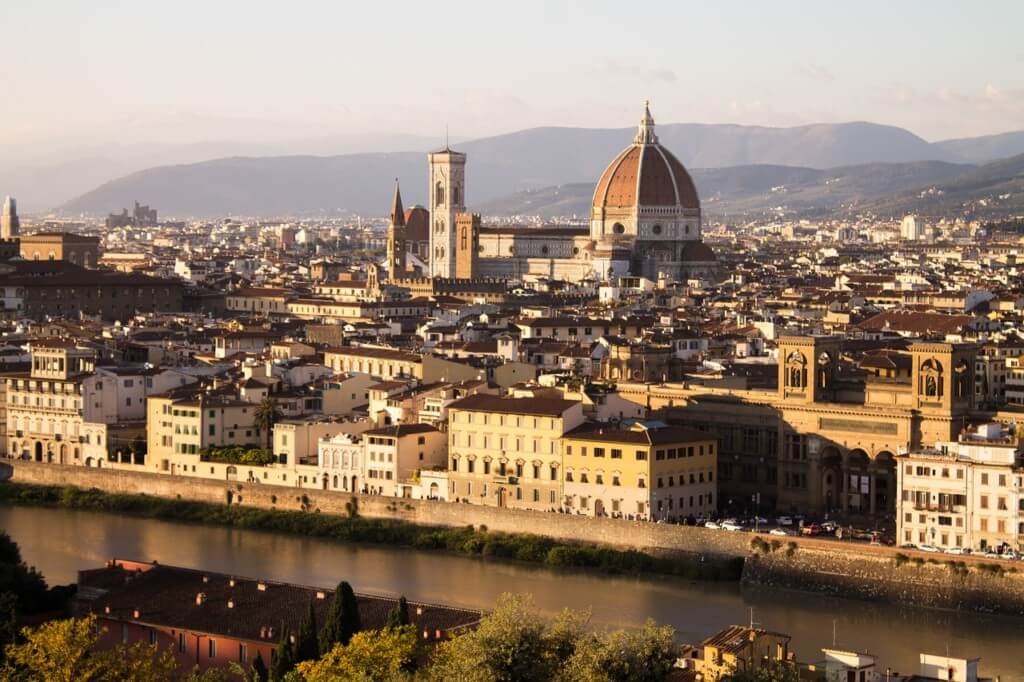 Studying in beautiful Florence, students take courses in the heart of one of the city's main cultural areas at the International Studies Institute. Florence is an incredibly safe city, and is very well lit at night, easing the fears of many a worrying parent. Program fees are comparable to other study abroad programs, ranging from $15, 975-$18,975. This fee includes everything but meals and airfare. UVA junior Brianna Mackay applauded the social scene. "There are a lot of students studying abroad in Florence and the city is pretty small so it's easy to find bars where you're surrounded by all your friends, but there's also places where you can hang out with locals and have more [of] an authentic scene," she said. Mackay continued that although Florence is Italian speaking, most people speak English, which is helpful when trying to learn the language (or find a bathroom).
4. Hispanic Studies in Valencia, Spain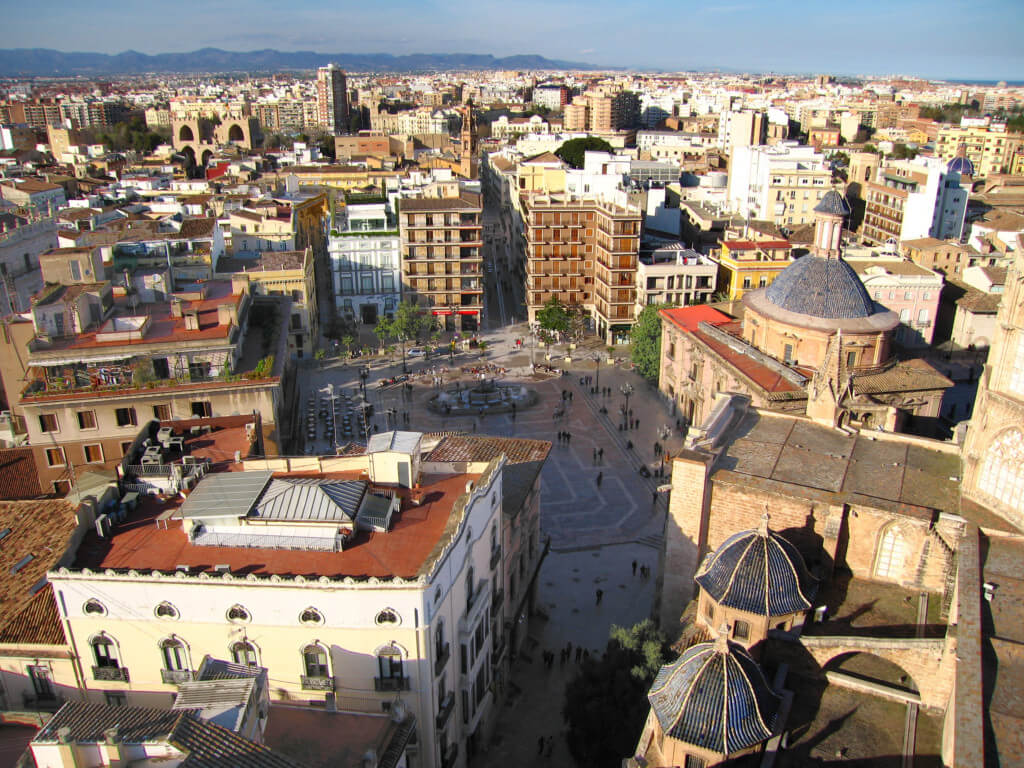 Having sent students and faculty to Valencia for over 30 years, the highly rigorous Hispanic Studies program in Valencia is a University of Virginia tradition. Program fees range from $15, 780-$17, 473 and include all meals, laundry, tuition and housing. UVA senior Rachel Gilbert said the cost of studying per credit was comparable to American tuition rates. Although a background in Spanish is helpful, it is not necessary to be fluent as you will take Spanish courses and interact with your Spanish host-family daily. Gilbert said she always felt safe, even when walking alone in the city. The social scene is probably one of the most similar to the American college night-life. "You could go out almost any day of the week and there'd be people out. The Spanish people love to party, but its different than the US because they don't really get drunk…it's frowned upon to be drunk," Gilbert said.
3. CEA Aix en Provence, France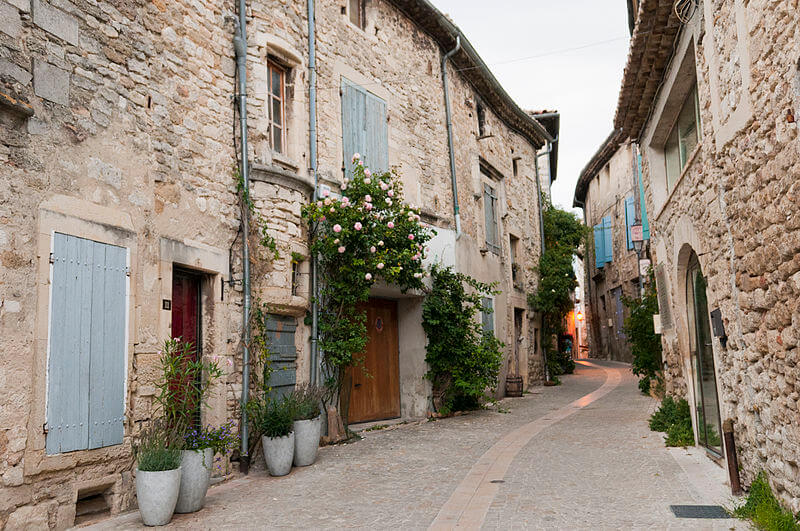 CEA has programs in twelve countries, but it makes our list for excellence in Aix en Provence, France. While pricy with program fees running from $12, 995-$17, 995, this cost includes everything but airfare. Students in this program take courses at one of the best French-language teaching centers, l'Institut d'Etudes Franais Pour Etudiants Etrangers (IEFEE), and learn in an American-style along with peers from 64 other countries. As for the social scene, CEA alumni Leah Powers said the university town benefits from a having a plethora of international students."This atmosphere makes it easy and fun to meet people around your same age from all over the world and to feel something in common with people living in the city," she said.
2. European Study Center, Heidelberg, Germany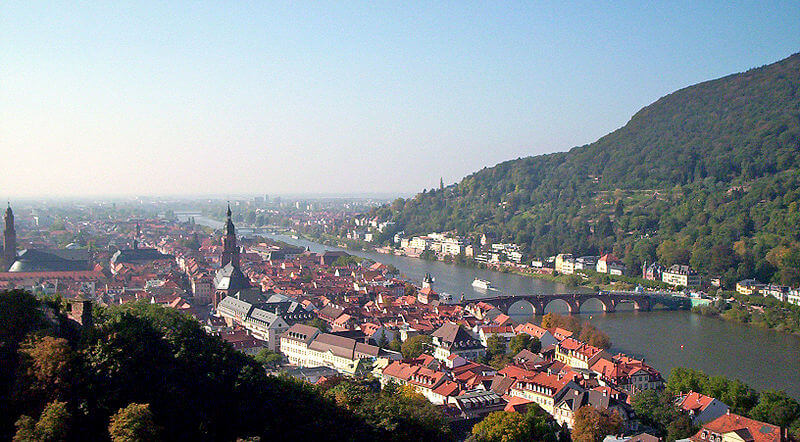 Partnered with the University of the Incarnate World in San Antonio, Texas and CEPA Europe, the European Study Center provides a high quality education to students in more than 40 undergraduate programs. ESC is one of the most reasonably priced programs on our list with fees ranging from $11, 990-$12, 490, which includes tuition, accommodations and numerous other activities. Students must also be prepared to spend $300 on health insurance and $800-$1000 on airfare. Director of Marketing for ESC, Marketa Lepicovsky, said that students in the program live in a large villa in one of the best and safest neighborhoods in Heidelberg. If you're looking for an international, college-student-fueled nightlife, look no further. Heidelberg offers everything from clubs and pubs to incredible concerts and special events almost every weekend. Recent graduate Rosie Cronin said, "It is the city love of my life. I enjoyed my time there so much that thinking about it even to write this makes me painfully sad, because I am no longer there."
1. International Studies Abroad, Sevilla, Spain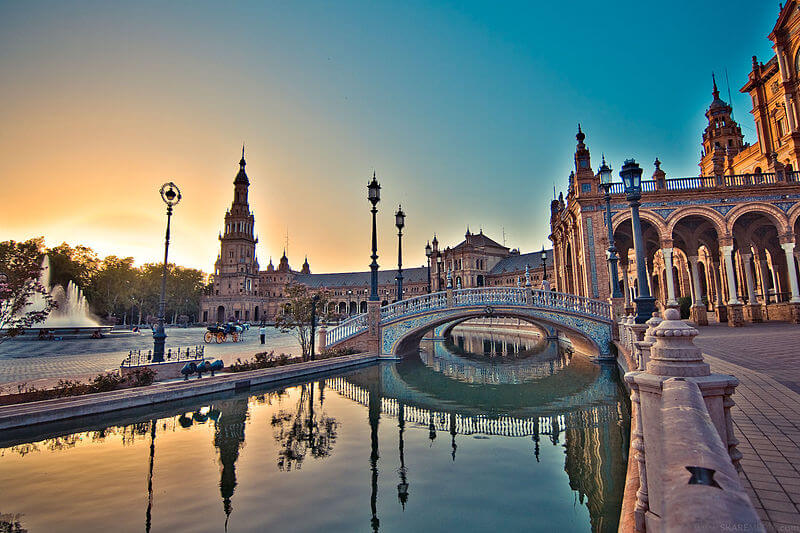 The Universidad de Sevilla is recognized as one of the top-ranking universities in Spain and is one of the least expensive. Including tuition, housing, insurance and excursions, program fees run from $10, 500-$11, 500. Virginia Military Institute junior Trey Rose said that his Spanish was vastly improved in Sevilla and by the end of his trip he easily communicated with natives. Sevilla is known as a safe, fun city so get ready for some crazy nights going to clubs and dancing until the wee hours of the morning. "The bars were a great atmosphere, really cheap drinks, safe environment and very diverse from bar to bar," Rose said.
Live your best life while abroad. Try an extreme adventure to knock it off your bucket list.
Written by Hilary Weissman, Sophomore, Journalism, University of Maryland.
When you're abroad, you must adopt a whole new way of life. For example, Spain is the land of big lunches and mid-afternoon siestas. "Spain, particularly Madrid, is noted most for its nightlife, especially in the summers. People don't go to clubs until 1 a.m., and they don't leave until sunrise," said Sam Mintz, a senior finance major at the University of Delaware.
During the summer of 2008, Mintz made connections that he'll never forget. "One night my friends and I were at a really nice rooftop bar right next to our apartment building, and we bumped [into] what we thought were regular kids from Canada. After talking with them more, we realized [they were] the guys from Simple Plan," Mintz said. When he and his friends joined the band at a club down the street, they got VIP bottle service and hung with the band all night.
Perhaps not all students run into famous bands while abroad. But for some, other types of unique, different—and extreme—experiences serve to pass the time.
Run with the Bulls, not just Celebs
The Running of the Bulls is an annual festival that takes place in Pamplona, Spain. It involves provoking a wild bull with taunts and flashing red sashes (worn by the usually intoxicated Spaniards and tourists). Mintz caught a view of the action from one of Pamplona's side streets.
"Essentially, it's a huge party where a town of normally 300,000 people hosts upwards of 1 million people. There are dances and celebrations all through the night and into the morning. In fact, we tried to find coffee around 7 a.m., and all we could find were shots of tequila," Mintz said.
Skydiving
Rachel Kornstein, a nursing student at Adelphi University, took the plunge over the Swiss Alps when she spent the semester in Italy in spring 2008. Her semester was eccentric enough (she took a wine tasting class for credit), but her weekend excursions brought her to her most daring experience of all.
Deciding to jump out of a plane and falling at about 120 mph is a pretty big decision to make, but for Kornstein the gravity of the situation did not weigh down on her until she was up in the air.
"I wasn't even nervous until the very last millisecond before I jumped out. But I would do it again for sure!" Kornstein's parents were far from on board. "I called my parents right before I was going and they wanted to kill me!"
Kornstein did the jump with her two best friends, as well as a group of people from her semester abroad group. Once they were all safely back on the ground, they felt comfortable enough to watch the taped footage of their jumps. What's the old saying? If your friend jumps off of a bridge…
Zorbing
"The Kiwis love extreme sports, I was told bungee jumping was also invented in New Zealand," said Hannah DeMilta, a senior Public Relations major from Otterbein College. The New Zealander who invented Zorbing must have been jealous of their pet hamster's mode of transportation, as it involves rolling downhill in a giant plastic ball. There's a straight course to share the ride with someone else, but the zigzag trail is for one person.
While studying in Australia in fall 2008, DeMilta and her friends took a week-long excursion to the city of Rotorua, New Zealand, where Zorbing is said to be invented.
"The hill isn't that big, but it's an intense little trip. We screamed the whole time," DeMilta said. "It's comparable to a water slide, but I thought [it was] more fun. You end up slipping side to side and sort of suspended in the air at moments."
She also went black water rafting in caves in New Zealand, where they rappelled 10 meters and took a zip line. It was pitch-black and they saw a ceiling full of glowworms. DeMilta said, "It's something I'll never forget."
*Updated on August 30, 2017 by Louise Nessralla to include original video, "How to Decide Where You Should Study Abroad."
*Updated on August 30, 2017 by Hilary Weissman to include "Abroad Adventures to the Extreme."