NOLA. The Crescent City. The Big Easy. New Orleans, Louisiana goes by many names, but none of them comes close to describing the allure of the city. Most people know about the wild parties on Bourbon Street and the thriving bar scenes, yet New Orleans has so much more to offer than a simple drink and a night you might not remember.
Don't worry; these 21 things to do in New Orleans don't require a fake ID.
1. Take in the French Quarter on Royal and Frenchman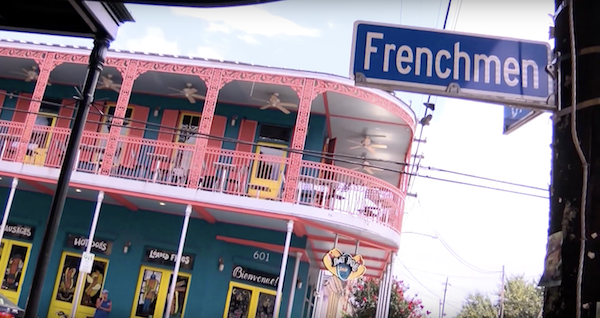 Tourists tend to think of the French Quarter as only Bourbon Street, and, well, nothing else. If you feel the urge to check out the Quarter but don't want to swim through a sea of inebriated tourists, any local will tell you to swing over to Frenchman Street or Royal Street instead. "Royal Street offers a ton of shopping and historic architecture as well as the famous Court of Two Sisters restaurant, while Frenchman has a thriving restaurant and nightlife scene while bordering along the Mississippi River. Just walking along the Mississippi is really awesome," Tulane senior Mads Procopio said. Dance in the streets if you like; no one will care.
2. Snuggle up at a local café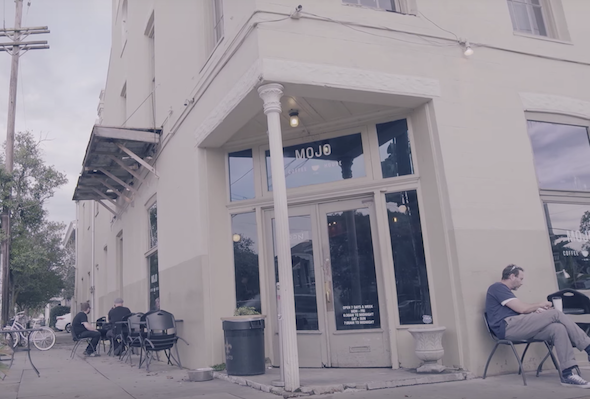 "Why would I go to a café?" you might ask. Well, everyone needs a small break every now and then, and New Orleans café's offer both cozy ambiances and brilliant food. The real reason to spend some time at a NOLA café involves their versatility. Spend some time in Mojo on Freret Street to decompress with an iced coffee. If you like people-watching, head deeper downtown to grab a spot at any number of cozy cafes on Canal Street and watch people—and time—pass by. "It depends on what I'm looking to do during the day, because [the cafes] all have a really different feel," Tulane University senior Bennett Anderson said. Sip the day away as you unwind from a long semester of study woes.
3. Chow down on some quintessential NOLA cuisine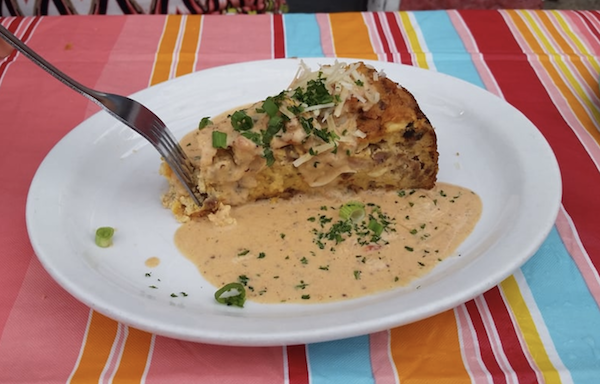 C'mon, you knew this would go on the list. Practically everyone who thinks of New Orleans thinks of Mardi Gras and amazing Southern cuisine. Experience the feeling of a raw oyster sliding down your throat for the first time in your life at Superior Seafood on St. Charles Avenue or try to get through the heaping piles of creole cuisine at Commander's Palace in the heart of the Garden District. "My favorite place to take people from out of town if they're looking for some sort of New Orleans food is Jacques-Imo's [Café]," Anderson said. A popular spot to eat on a parent's budget, Jacques-Imo's is your perfect place to get funky with New Orleans specialties like the artery-clogging fried po-boy and a Carpet-Bagger steak drenched in oyster hollandaise. With places like these, your wallet might get lighter, but your gut certainly won't.
4. Unleash your inner fan at the Saints and Pelicans games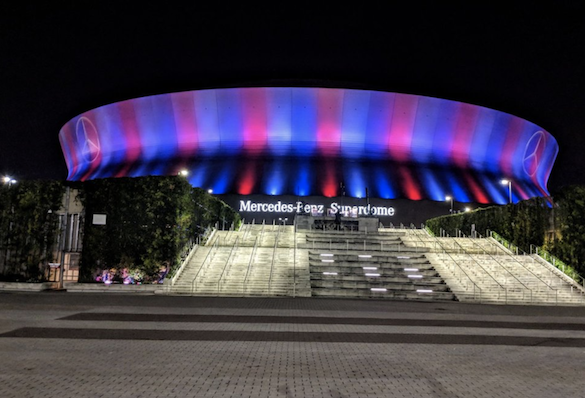 Who dat? The Saints and the Pelicans, New Orleans' two professional football and basketball teams, respectively. Head on in to the Smoothy King Center and sit under the scoreboard with your fellow basketball fans to cheer on the Pelicans; you can even buy a replica Anthony Davis unibrow to stick on your face. If football entertains you more, just head towards the golden roof of the Superdome and soak up the history and electricity of venue that hosted seven Super Bowls. These nights will surely end up as one of the highlights of your trip as you go nuts with your fellow fans. And remember that the city never truly goes to sleep, so if you happen to catch a win get ready to go nuts all through the night with the NOLA faithful.
5. Pack on the pounds at any number of food festivals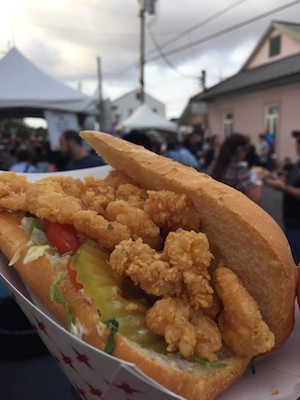 Little do most people know that New Orleans celebrates food almost as hard as it celebrates Fat Tuesday. The only difference? Fat Tuesday comes once a year—food festivals, on the other hand, occur practically every week. Come down for Fried Chicken Fest, Mac and Cheese Fest, Po-boy Fest, Beignet Fest and so many more throughout the year. You'll never leave a food festival unhappy, and you'll probably have sampled some strange yet still delicious concoctions.
6. Spend some bucks on Magazine Street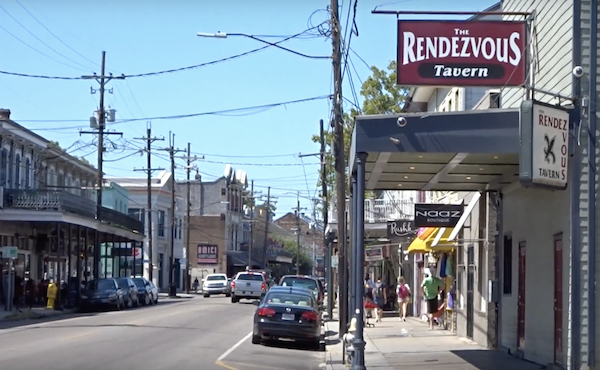 Unleash your inner Macklemore as you go up and down Magazine Street in Uptown New Orleans. Not only will you find some excellent and popular food options like Pizza Domenica and District Donuts, but you'll bear witness to store after store of all the clothing you could possibly want. "There's a lot of costume shops [and] fun places to eat like Rum House," Procopio said. If you enjoy only the chicest of styles, head into any of the locally-owned boutiques. If you've mastered the art of thrifting, then Magazine has more than a fair share of secondhand stores for your pleasure.
7. Dive into history at the World War II museum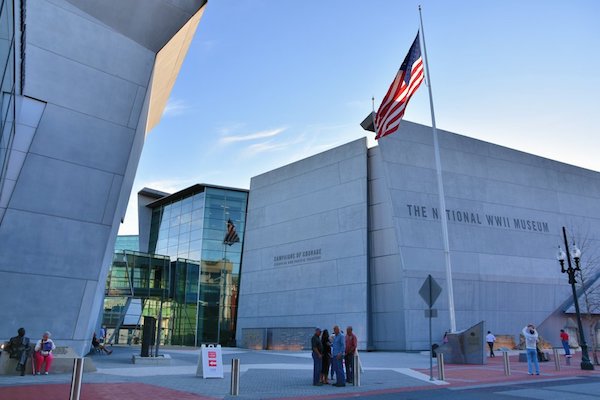 Did you know that New Orleans manufactured the boats that the Allied troops used during D-Day in Normandy? You can see a real "Higgins Boat"—one of 20,000 produced in New Orleans during the war—at the National World War II Museum in downtown NOLA. New Orleans houses the largest WWII museum in the country, which stores more than 250,000 artifacts from wartime. Even if you have no interest in history, you should at least come for the 4-D movie experience narrated by none other than American treasure Tom Hanks.
8. Explore the vastness of City Park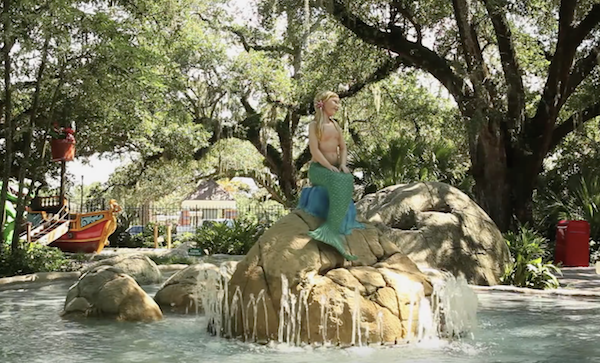 Some might know it as the 20th most visited park in America. Others might know it as that one place where they hold the Voodoo Music Festival every year. No matter where you know it from, City Park offers a wide variety of activities including an amusement park, boat rentals, the New Orleans Museum of Art and horseback riding. You'll probably end up getting lost in the 1,300 total acres of oak trees, mini lakes and hiking trails. "City Park is a lot of fun," Tulane junior Bethany Barnoski said. "You can go to the amusement park, you can go to City Putt-Putt or you can even go to Morning Call and get some beignets and sit by one of the mini lakes." Every winter, the park also hosts the Celebration in the Oaks Festival, decorating 25 acres of trees in stringed lights and light displays.
9. Wrestle an alligator on a NOLA swamp tour
Let's face it, the only thing more famous in New Orleans than the parades and the French Quarter remains the bayou surrounding the city itself. If getting outside and enjoying the wind in your face seems like more your thing, then take a ride out to a Louisiana swamp tour. Professional guides will tell you all about the bayou and the various animals that inhabit it. Tread carefully if you get squeamish though because you may just come in contact with a gator.
10. Haunt the streets on a ghost tour
If you've always wanted to live in a supernatural lover's paradise, you've found the right place. New Orleans offers both a museum dedicated to voodoo and about a million haunted houses during October, among other activities. If ghosts and vampires pique your interest, consider doing one of the Big Easy's many haunted walking tours. "You can book tickets on the haunted tours at night and they'll show you all the haunted places in New Orleans with the legends that go along with it," Barnoski said. Guides take you in and out of graveyards, historically haunted sites and the homes of supposed vampires. You even have the option of doing tours uptown and downtown if you really want to cover all your spooky bases. Just don't forget some salt on your way out the door.
11. Find Nicholas Cage's tombstone
Yes, you read that correctly. In 2010, actor Nicholas Cage decided that he wanted to get buried in New Orleans' famous St. Louis Cemetery. Apparently, he wanted this so much that he decided to build his gravestone prematurely in the cemetery, where you can find it today waiting to get filled. While most NOLA cemeteries kick butt and offer an interesting way to look at the city's history, check out the St. Louis to hunt down Cage's nine-foot-tall future resting site. Bring some lipstick with you, as a popular thing to do there involves planting a kiss on the epitaph.
12. Eat Beignets at Café Du Monde or Morning Call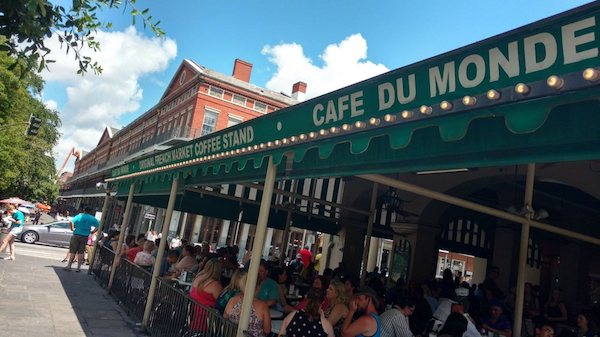 Ah, beignets—a Louisiana staple and basically the only thing that tourists want to eat when they come down for a visit. As anyone who lives in New Orleans will tell you, Café Du Monde and Morning Call will end up as your top two options for this delicious confection. Morning Call, nestled in City Park, offers a lovely ambiance and quiet atmosphere. Café Du Monde, located on Decatur Street, gives the opposite in the form of bustling streets and lively company. "It's really great when you're able to go there after an evening and hang out with friends," Tulane senior Olivia Woo said. "It's really important to the history and the culture of the French Quarter, and it's such an iconic landmark." Both locations never close, so hit them up after midnight to sate your sweet tooth and see what the night has in store.
13. Have a picnic at the Fly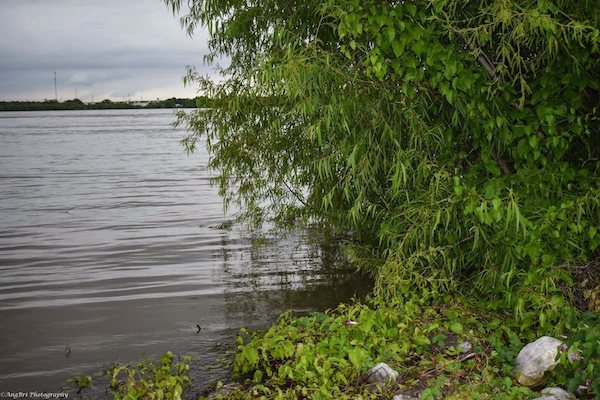 Audubon Park in downtown NOLA gives families a nice spot to bike, roller skate or play a round of golf, but a true local also finds time to head north of the park and enjoy Butterfly Riverview Park. Colloquially known as the Fly, you have a perfect spot for a nice picnic with your friends or significant other as you all sit almost in the waters of the Mississippi River. "The Fly is really fun to do on Friday evenings…that's really fun to go with friends," Procopio said. Wave at passing ships while you chow down, or arrive early in the morning to catch the sunrise spilling over the opposite bank as a beautiful start to the day.
14. Check out Mardi Gras World
Heading down to New Orleans during Mardi Gras will become a hassle no matter how well you plan for it. Avoid all the expensive hotel rooms and lack of decent bathrooms during Mardi Gras and just attend Mardi Gras World instead, a massive studio where workers prepare floats all year long for the upcoming parades. More than 80% of the floats for Mardi Gras are built in this one location, so treat yourself to an inside look at all the magic. I would recommend repressing the urge to climb aboard though. And yes, that comes from personal experience.
15. Ride the street car
Ever seen A Streetcar Named Desire? Well, riding on the New Orleans streetcar might end up exactly like that movie. At only $1.25, it remains one of the cheapest ways to go downtown and for anyone trying to get a full NOLA experience, you must ride it. You may have to wait a good long while on St. Charles Avenue, but your patience will reward you well. One last piece of advice, avoid calling it a trolley at all costs. The locals will never forgive you if you do.
16. Tame your wild side at the Audubon Zoo, Aquarium and Insectarium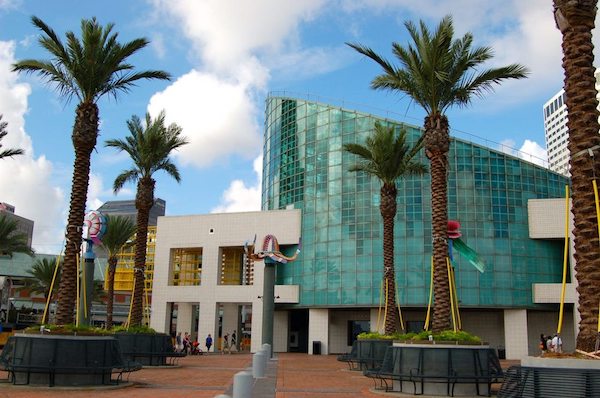 You love animals? Oh my, you love lions, tigers and bears? New Orleans has a zoo, aquarium and insectarium (the zoo stands uptown, the aquarium and insectarium downtown) for all your George of the Jungle vibes. Enjoy a giant tank of sharks, get a close-up look at dung beetles and learn about local Louisiana wildlife all in the same day. "The zoo is so cute. There's a lot of animals there…even when you're outside of the zoo, you can hear a lot of them. It's really cute," Woo said. Just stay away from the peacocks that freely roam the Audubon Zoo—also coming from personal experience, they tend to peck.
17. Beat the heat with a New Orleans snowball
No, you shouldn't call them snow cones down here. Locals will not forgive you if you don't refer to shaved ice as a snowball. With that in mind, seek out any snowball (or sno-ball if you feel really fancy today) store in New Orleans to grab a cold and tasty treat. For a side of history with your snack, head on over to Hansen's Sno-Blitz on Tchoupitoulas Street to get a snowball by the people who literally invented the electric shaved ice machine. "In my opinion [Hansen's] is the best snowball. I don't really like the syrup at other places, but at Hansen's I do," Tulane senior Mollie Toubin said. Hansen's offers a variety of their own flavored syrups which you can mix and match to your heart's desire.
18. Catch all the colors of the rainbow in the Bywater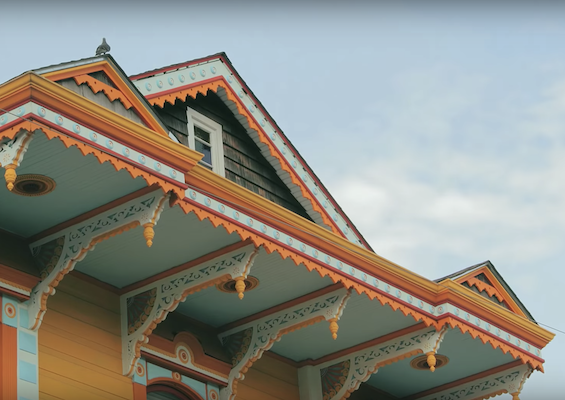 Located to the right of the French Quarter and just alongside the river, Bywater has earned the title of the fastest-growing neighborhood in downtown NOLA. Head into this small area of New Orleans to check out the art, food and youthful vibe that stays tucked into this little section of the city. Everything here gives off fresh vibes, from the thrift stores to the art markets to the people that live here. In Bywater, houses come in every color of the rainbow, so enjoy some quick southern meals such as mac and cheese and fresh rotisserie chicken from the St. Roch Market as you wander up and down the streets to take in the sharpest section of the Crescent City.
19. Float down the Mississippi on a river cruise
This might not make it to your list of things to do because of the price, but if you've got the money to spare, nothing gives you a better experience of the Mississippi. For $34, hop aboard famous riverboats like the Natchez or Creole Queen for brunch, the holidays or even just a lovely night under the stars. "I felt like I was able to meet new people and actually talk to them," Toubin said. "You get to see the banks and at night it's really beautiful to see all of the lights in the city." On these steamboats, you can finally live out Huckleberry Finn's goals of making it down the Mississippi.
20. Eat some Canes Fried Chicken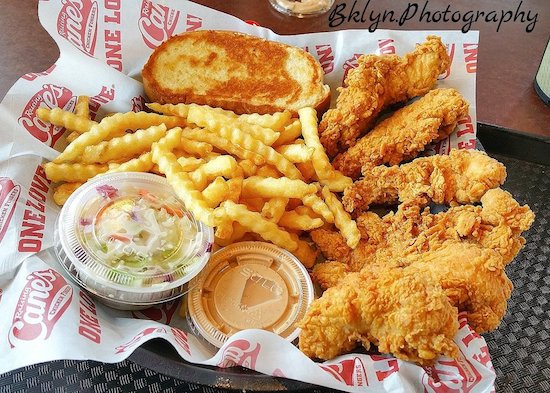 For those of you who don't know, you can find Raising Cane's Chicken Fingers all across New Orleans. You can kiss your love of "regular" chicken fingers goodbye once you grab an order of Cane's signature breaded tenders with seasoned Texas Toast and a tall cup of Southern iced tea. Grab some as a late-night snack or a midday pick-me-up if you feel in the mood for some fast food with a local flair. And make sure to ask for some extra Cane's sauce, too. It could seem blasphemous to say, but Chik-Fil-A sauce ain't got nothing on Cane's sauce.
21. March along to the beat of the music in a second line
This goes to all the Bachelor fans out there who remember when Nick and Rachel brought their romance to the Big Easy in 2017. If you see a marching band, make some room as it goes through the streets and then join in on the fun as the band members sweep past you. Second lining involves putting some pep in your step as you dance along with the rest of the crowd to the beat of the music behind the first line—the marching band. Dance and sing your heart out as you lose track of where you end up, and who knows, you might even make a new friend or two along the way.