unsplash.com
10 Best Destinations for the Basic Spring Break Trip of Your Dreams
|
The inevitable and long-awaited week during spring semester filled with sun, friends, food and ridiculous behavior. What better time is there to act like a true college student? Whether you're going to the beach, road-tripping or tourist-ing in a major city, spring break is never boring. So pack your bags, grab those snack and don't forget your sunscreen. It's that time of year again! And seriously—don't forget your sunscreen.
Check out the best college spring break destinations that will make your friends green with envy over your Insta posts.
1. Panama City Beach
If you try to book an Airbnb for anywhere in Panama City Beach this late in the spring break game, you won't find anything available below $400 a night. The area has been booked to the brim—as it is every year. If there were ever a Spring Break capital, here we have it my friends. All you could ever ask for right in the Florida panhandle. Lots of sun, warm Gulf-of-Mexico waters and an insane amount of same-minded people just looking for a good time. If you find yourself with some free time, venture off to Destin Beach. A few waves away from the central of Panama City, it's idyllic beaches make it worth the trip.
2. Miami, Florida
When people ask you where you're going for Spring Break? "Miami. Where else would you go?" said Andrew Gonzalez, New York University alumnus and Miami native. In comparison, Miami and Panama City Beach are pretty much interchangeable when it comes to spring break. Though on opposite ends of Florida, but they party just as hard. Emphasis on the party hard. Miami just does it the Latino way. With one of the largest enclaves of Cubans in the country (Little Havana), Miami is loud, proud and full of delicious food. South Beach? A typical spring break destination and rightfully so. Why? The parties, the people, the traffic—wouldn't be Miami without it. Make sure you visit Calle Ocho, one of Miami's most famous streets, where you can find a string of the hottest restaurants and clubs in the city.
3. New York City, New York
Not your typical sunny, beach vacation, but definitely still a strong contender. And for good reason. Few places in this country compare to Central Park in the spring. Snow has melted, leaves have greened and ice cream can finally be eaten outside again. Go to Sheep's Meadow and pack a picnic. It'll be one of the best afternoons you spend in NYC. Want something different from the typical city atmosphere for your spring break? See how the other half lives in the Hamptons and take some time on the beach. You might even spot some hot celebs or be invited to a party? It's New York. Anything can happen. Not to mention, there's always that New York slice of pizza to make the whole trip worth it.
4. Los Angeles, California
Oh, the city of stars. You can't go wrong here, can you? Looking for a tourist-packed spring break? The Hollywood Walk of Fame, the Hollywood sign and a celebrity bus tour are a start. Make your way to Anaheim, only a 30-minute drive, and spend your break in the happiest place on Earth. "Disneyland is Disneyland. I live in NYC and still have an annual pass because it's so much fun!" said NYU senior and California native Daphne Sigala. You could also go on a studio lot tour and awe over some of your favorite TV shows. What else could you possibly need? Oh, right. There's the shopping. And the famous California surf and turf. And In-n-Out. You could go to LA just for In-n-Out. And yes, you want fries with that vacation.
5. Orlando, Florida
So many tourists come that these parks have set up "blackout dates" for employee guest passes to reduce unpaid entry during this time. "It gets crazy. They've even had to close down Magic Kingdom for near over-occupancy," said University of Central Florida junior Ashley Berrios. If you're going to Disney, here's a pro tip: Unless you want to spend $6 on a water bottle, bring your own. Also, make sure you get the Dole Whip only available at Magic Kingdom. That frozen pineapple goodness will cool you in the Florida heat (temporarily). "I always get the Dole Whip. It's so sweet and delicious. It's my favorite Disney staple," said Berrios. Also, despite popular belief, Orlando also has some other awesome perks aside from theme parks. It is an hour away from either beach coast and home to the Dr. Phillips Performing Arts Center, where you can often see touring broadway shows and orchestras.
6. Daytona Beach, Florida
Another Florida destination, but don't be fooled. They are not the same. Daytona Beach, located on the East Coast of Florida, holds some of the year's most anticipated events: Bike Week and the Daytona 500. But the area is more than just that. As one of Florida's cleanest and most family-friendly beaches, every Daytona trip is a good one. Go to the beach, get some sun, hit up the pier, get some ice cream. Spend a sunset afternoon strolling down the boardwalk where talented street artists sell some breathtaking pieces.
7. Cancun, Mexico
An international destination? No fear! While traveling to Cancun, Mexico might be a little out of your #brokecollegestudent budget, your time there will be a breeze. The drink deals, the club deals, the food deals? You'll be overwhelmed with the possibilities—and money won't be a huge problem. The area offers great excursions for friends and family, as well. Go on a boat tour and see some of the most colorful sea life in the world. Rent a jet ski and jet the day away or go scuba diving and see the life down there up close. Not to mention the Xcaret, Cancun's botanical water park, uses only natural sources of water. Consider Cancun an absolute get-away paradise.
8. Laguna Beach, California
Are you hearing Hilary Duff's "Laguna Beach" theme song in your head? Don't worry, so is everyone. Here's a forewarning, though: Laguna Beach is way better in real life than it was on MTV. "The beaches are amazing and you could spend a full day there and still not want to leave," said Sigala. Feeling like heading to the west coast this Spring Break? This might be just the spot for you. Like Sigala said, Laguna Beach seems like a never ending paradise—you'll never want to leave. With clear blue waters, long reaching shores and crisp Pacific Ocean air, it could be the destination of your dreams. You can also try exploring the area itself. "I loved going to Thousand Steps beach. It's not a secret anymore, but worth the trek!" said Sigala.
9. Nassau, Bahamas
Imagine sitting in the Atlantis resort, sipping on your fresh tropical smoothie, watching the pure pink skies turn to purple as the sun sets. And then the party begins. The Bahamas are just as beautiful, as clear-watered and as exciting as any travel brochure sells them off to be. You could head off on an excursion and go island hopping, scuba diving and climbing waterfalls along the way. Plus, Atlantis Resort sits in the heart of Nassau, ready to grant you your dream vacation. From the water park to the gorgeous aquarium, you could probably spend your whole time there.
10. Las Vegas, Nevada
When you think Las Vegas, you usually think gambling, partying and weddings, right? It doesn't really equate with long walks on the beach or fresh seafood after a long day of tanning, but that doesn't make it any less enjoyable. Nevada has more than enough sun to go around and Vegas is always down for a party—especially the spring break kind. NYU senior Kimberly Howland suggested visiting the Stratosphere, the wax museum, the Aria Hotel, New York and a gondola ride in the Venetian. There's more than enough to do. You could even check music festivals and see which one is heading Vegas's way. "Go to the Luxor to go on the elevator that goes diagonally!" said NYU junior Kailley Callamras. Even the quirkiest ideas can turn into a fun time.
Don't want to have FOMO during spring break? Check these 11 best spring break destinations.
Written by Amelia Lytle. 
Whether you plan on tanning on the beach, partying by the pool, clubbing with the world's best DJs at night or even exploring old towns throughout your vacay, you have a lot of options. Get ready to whip out your instagram and head to these beautiful spots for some serious fun in the sun.
11. Gulf Shores, Alabama
The hunt for the perfect– and inexpensive– place to party on the beach without having to cram the entire squad into a single hotel room can rule out a lot of places, but not Gulf Shores. It has great nightlife and beautiful beaches, so you'll find tons of college kids here for spring break. You can rent beach houses and spend the week living it up on the beach. "The best part was the easiness of getting everywhere, everyone was very close and it was fun to walk," said Texas Christian University senior Courtney Tate. After a long day of partying and tanning, head down to The Hangout, a beach shack with seafood, burgers and unique summer drinks that happens to be the favorite food spot for college kids.
12. Cabo San Lucas
Sometimes you just have to splurge for your perfect spring break trip. Cabo San Lucas might be one of the more expensive spots, but that only means bigger and better beach parties. At Medano Beach, one of the most popular beaches in Cabo, you can find crystal clear waters, boating trips and activities like jet skiing and paddle boarding. At the beach, bars like Mango Deck and Tabascos line the sand– one of the most popular all inclusive resorts, Hotel Riu Santa Fe, has swim up bars right on ocean's edge. And in the nearby town, lots of clubs party all night long, making it the perfect spot to stay for #SPRINGBREAK2K18.
13. Ireland
Ireland strays from the "Spring Breakers" stereotype, but that doesn't make it boring. Ireland has it all—cities, beautiful countrysides and beer. "We ventured outside of Dublin and into the countryside for five days and it was so beautiful. Dublin was also unreal. It was fun, lively, the food was great and the people were so kind," said prospective University of Chicago freshman Vicky Berman. If you want to experience both the city and country, Ireland makes a perfect mix of culture natural beauty. Plus, the Guinness Brewery lives in the heart of Dublin.
14. Honolulu, Hawaii
Where you can go parasailing, snorkeling, surfing and bar hopping all in one day? Honolulu creates a tropical paradise for spring breakers with the nightlight of Ibiza and without the masses of Mexico. The many condos available to rent in the city will save you some extra cash for some beachside margs, but if you want the full resort experience, check out Outrigger Reef Waikiki Beach Resort or Kuhio Banyan Club. And for nighttime attractions, you and your friends can barhop down the Waikiki strip to keep the party going all night.
15. Malta
An island off the south of Italy, Malta's wild parties, concerts and stunning views have made it a prime destination for European students for years. The crazy nightlife only counts for one aspect of the island. You and the squad will find tons to do in Malta during the day. You can cliff dive, visit the neighboring islands or explore the town of Paceville, where the nightlife takes place. If you like going on adventures and love to curate an incredible Insta story, you'll find all that and awesome bars in Malta.
16. Colorado
If you love the cold and snow, Colorado makes a perfect alternative destination for your spring break. Daytime activities in Colorado include exploring the best slopes to ski, seeking out the best hot tub parties and of course, bungee jumping. With some of the best mountains and snow in the country, ski resorts like Breckenridge, Whistler, Vail, and Steamboat also have lively aprés-ski (after ski) nightlife. You'll find no shortage of bars to hop and parties to attend. Breckenridge even has its own brewery. "Colorado is just as good as spring break in warm weather because it's the best time for snow and everyone who comes to ski would rather be in the cold than the sun, so you know they're seriously ready to ski," said freshman Maggie Maher at the University of Colorado Boulder.
17. South Padre Texas
South Padre checks off all the items on your spring break bucket list: concerts, pool parties, booze cruises, you name it. The best part? While you won't need to spend thousands on international flights or worry about losing your passport, you'll still get to enjoy the Mexico-like weather and endless beach parties. "There is no schedule and the whole island is in slow motion. It is the perfect place to destress, have fun and do you," said Purdue University freshman Colleen Yang.
18. Ibiza
With an abundance of parties and natural beauty, Ibiza gives you a spring break location with the best of both worlds. With an old town filled with stone steps and walls, a cliffside view of the Balearic Sea and beaches like Cala Pluma with caves carved from water, the beauty (and Instagram pics) will never end. And don't let the island's small size fool you—the nightclubs of Ibiza have world-famous reputations. You'll find plenty of other college kids all around the island on booze cruises, resort pool parties or in clubs listening to DJs like Martin Garrix, David Guetta, Kygo, and The Chainsmokers.
19. Puerto Vallarta
If you end up at Puerto Vallerta, your week may look something like this: tanning on the beach while sipping Pina Coladas, partying by the poolside in the sun and dancing the night away at popular clubs. "It's popular because there are night clubs in the town with a legal drinking age of 18 and there are tons of other college kids," shared Tufts University freshman Grace Fagan, who experienced PV as a senior in high school. During the day, you can relax on the long stretches of white sand beaches or go exploring with friends in the island's hidden coves. And when the sun goes down, the nightclubs and bars come alive with college students all looking to have a great time.
20. Jamaica
Interested in palm trees, dreads and chill vibes for spring break? Jamaica is the perfect spot for a balance of fun and relaxation for you and your squad. This beautiful country doesn't have as many crowds as the typical hotspots, so you may actually have a chance to relax on your spring break. Jamaica can make for an inexpensive vacation with all inclusive packages for hotel accommodations, airfare and parties— so you can save that extra cash for where it really matters: the bars.
21. Montreal, Canada
Montreal may not be the first place that comes to mind when most people think of spring break, but it will definitely call all cold weather lovers. Its unique atmosphere pairs with a drinking age of 18 and beautiful skiing close by for an amazing cold weather spring break destination. If you want the quaintness of Europe without spending money on insanely expensive flights, here's your spot And with McGill University nearby, you won't have to go far for cheap drinks and fun activities.
Ready for spring break? You'll need these essentials before you take off.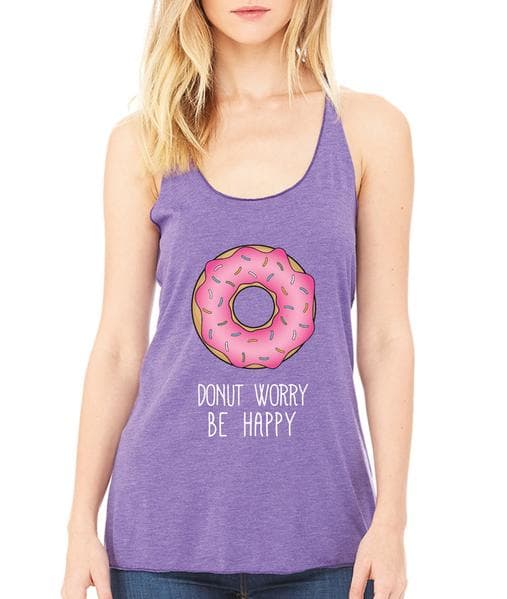 4. Bathing Suit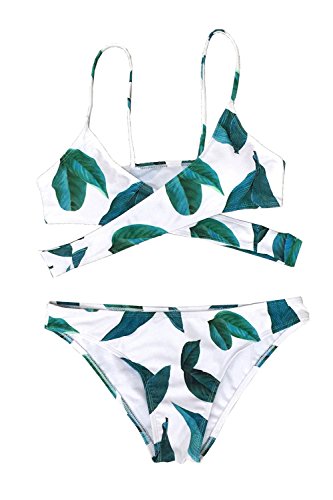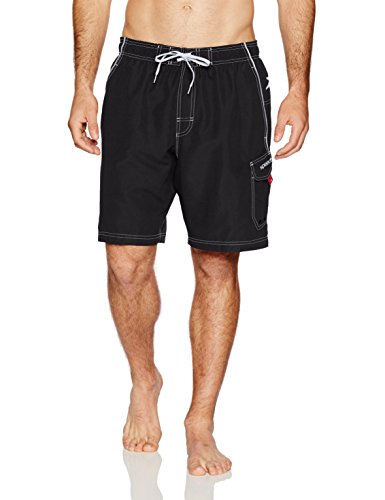 *Updated on November 14, 2017 by Amelia Lytle to include spring break destinations 11-21.