Who says spring break has to follow the stereotype of outrageous beach parties and crowded hotel rooms? Reality hit that I only have so many school breaks left in my undergraduate career. Before long, I'll have to use up my designated vacation time from my strict 9–5 job if I want to travel the world. I feel nauseous just thinking about that.
With that in mind, I decided to plan a trip that would challenge me intellectually, put me out of my comfort zone and give me an entirely new perspective on life. So, what was the #1 place on my bucket list? Australia.
I've always been interested in visiting Australia. But it wasn't until I met a few Aussie gems during a trip through the Scottish Highlands last fall that I decided to make my dream a reality. I don't really think they expected me to fly half way around the world. But that's the kind of person I am.
It's not easy to convince other twenty-something-year-olds to drop everything and fly across the world for spring break. So I had no expectations that I'd be spending my two-week trip with a travel buddy. The thought of embarking on this trip alone thrilled me. It meant I could completely customize the experience for myself. But there were also obvious concerns with a trip of this size. Learning to feel comfortable on my own has been a personal goal of mine. I knew traveling to Australia was just the experience I needed.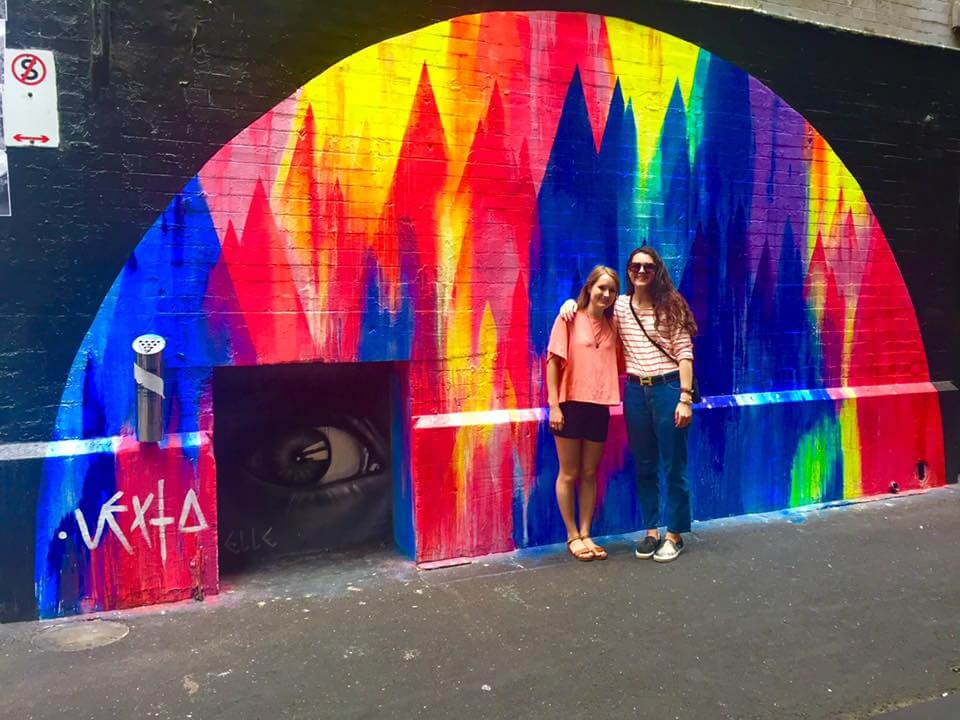 My friend Elise hosted me for a long weekend in Melbourne. We spent our days sightseeing graffiti murals that decorated every building, ate at the most delicious restaurants and visited every coffee shop we could find. After visiting Melbourne and Cairns, I flew down to Newcastle where I spent another weekend with Ben, a guy I met in Scotland on the same tour bus company.
I constantly pinched myself because it seemed so impossible that I met two of the most incredible people on a last-minute trip to Scotland. Ben and I spent the weekend wine-tasting in the Hunter Valley and taking long drives around Newcastle. Though the time passed too quickly, I felt fortunate enough to just spend a few days living in Ben's world.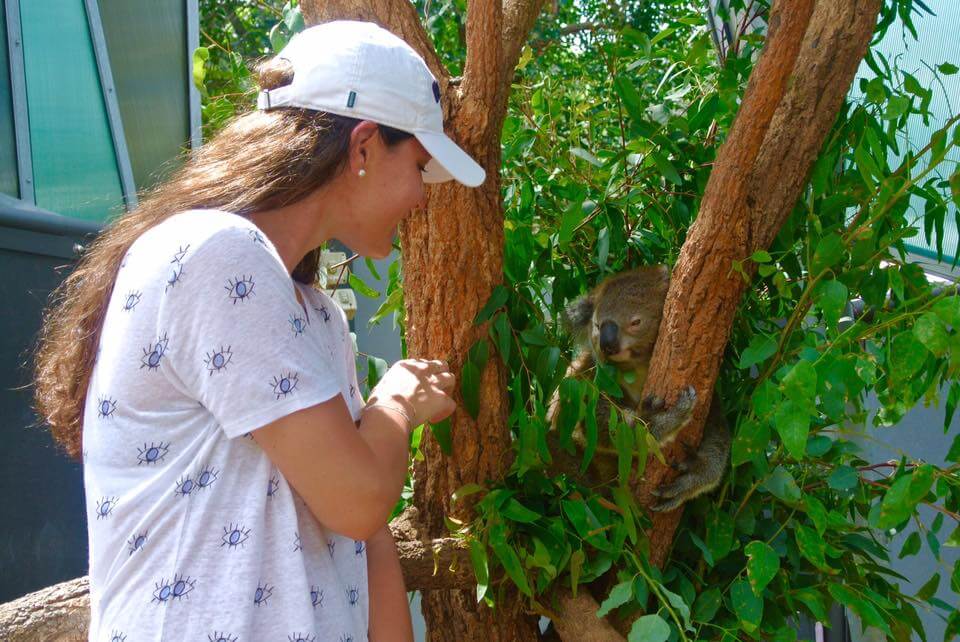 Thinking about solo traveling? Here's one thing you need to know: It's not as scary as you think. Don't allow fear to hold you back from traveling.
The first thing I needed to get past was psyching myself out. "Am I actually crazy for wanting to go that far on my own?" "What if I get lonely?" "Wait Australia is almost 10,000 miles away from home. Geez, that's far." Those are the thoughts that ran through my head on a daily basis up until I touched down in Melbourne. After 24 hours of traveling, I touched down in Aussieland. The trip I'd eagerly awaited was finally a reality.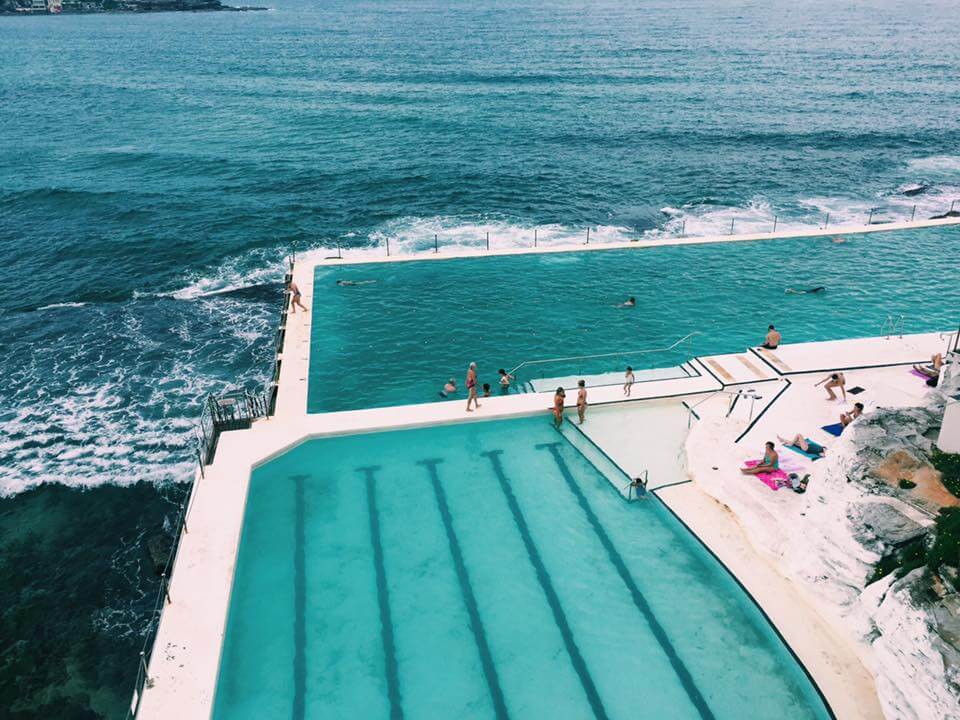 I quickly came to realize that even though I embarked on this Australian adventure on my own, I was never really alone at all. I was surrounded by people constantly. Most people went out of their way to talk to me once they realized I was traveling alone. I became so much more comfortable talking to strangers when it became my only option.
Waiters at restaurants lingered at my table longer to catch up and ask me about my trip. One waitress in particular congratulated me for making it so far on my own. She said she'd always dreamed of making it to New York but could never find someone to go with. I made a point in saying that now she knows someone from New York and has no excuse to visit. Little did she know, she was encouraging me to live out my dreams just as much as I was encouraging her. This exchange of encouragement set the mood for my trip.
Traveling alone gave me the opportunity to meet more people than if I'd brought along a friend from home. Getting to know those new people made me realize the world is smaller than I thought. I signed up for a day trip through the rainforest in Cairns, known as one of the oldest rainforests in the world.
There was one other woman on my tour—a 26-year-old ex-lawyer turned radio producer from East London named Louise. I instantly wanted to share my experiences from studying abroad in London and Lancaster, England. I came to learn that she works in the building next to where I lived in London and was born just a few miles down the road from Lancaster University in the north of England. What are the odds?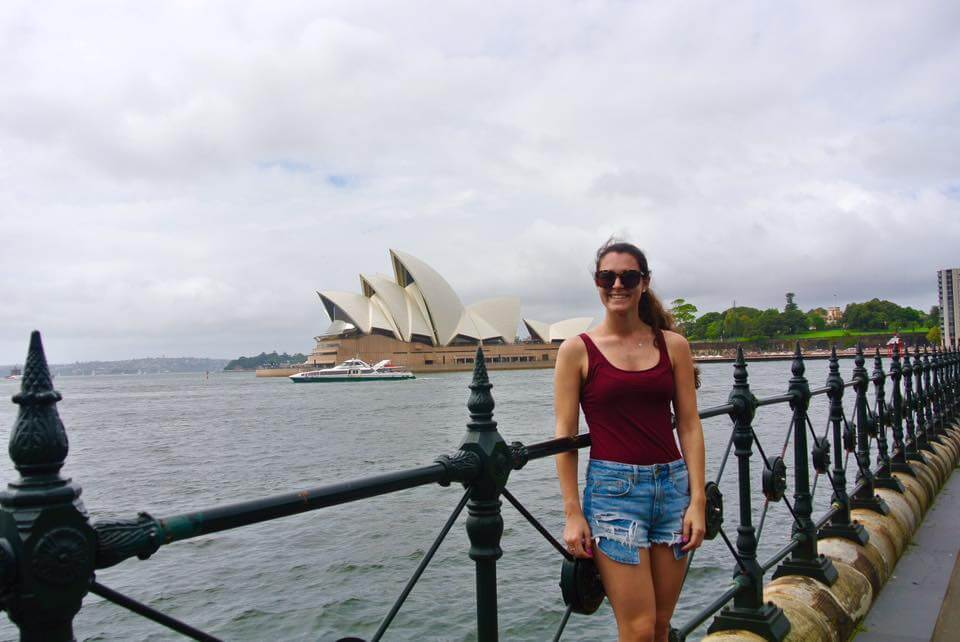 If I hadn't been alone on that tour, I never would have connected with Louise. She encouraged me to never stop living fearlessly. Those few hours spent with her came to be one of my favorite memories from the trip. You never know who you will meet, what relationship could develop or where your conversations will lead you.
Throughout the two-week trip I visited Melbourne, Cairns, Newcastle and Sydney. On my last day in Sydney, I realized that I had become so much stronger since I touched down in Melbourne. I went diving in the Great Barrier Reef on my own. I walked across the top of the Sydney Harbour Bridge despite my fear of heights and became bold enough to start conversations with complete strangers.
I almost didn't recognize myself by the last day but couldn't get rid of the ridiculously big smile plastered across my face. The things that I used to disregard because of fear became things I felt genuinely excited to do. Traveling on your own gives you the freedom to challenge and surprise yourself in ways you never imagined.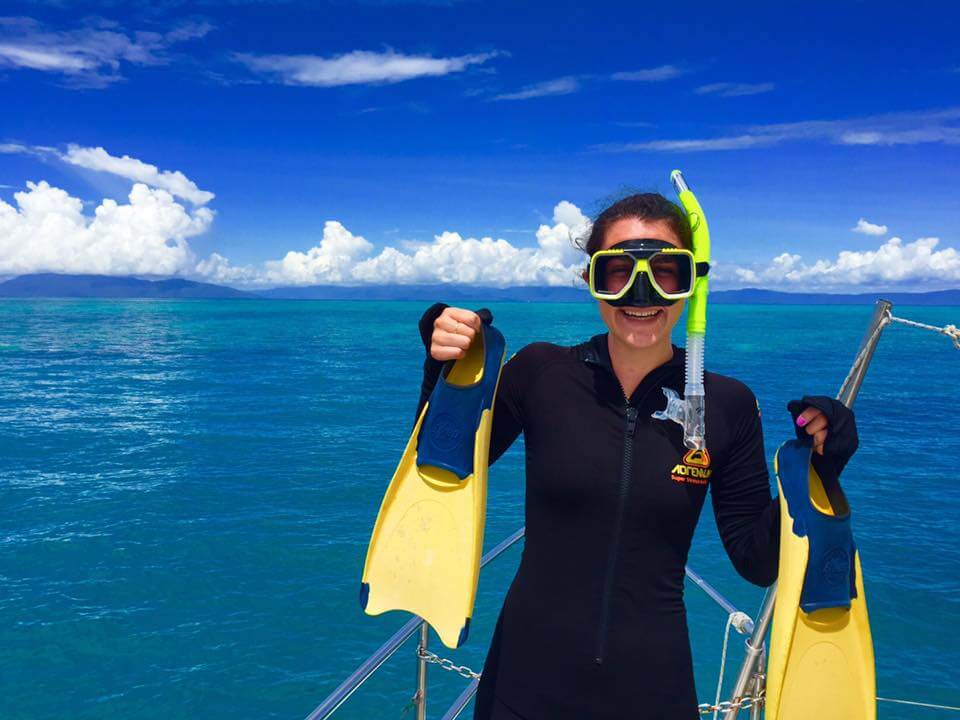 Every city I visited was incredible in its own way, but there was nothing more spectacular than swimming in the Great Barrier Reef. I have never felt so small. I looked around me to what seemed like miles and miles of uncharted territory, reefs of the most vibrant colors and species of fish I've never heard about.
I'll be eternally grateful for my two Aussie friends that I so randomly met on a three-day trip in Scotland. Their kind hearts, good sense of humor and generosity that inspired me to fulfill a life-long dream of mine. Their friendship has become so incredibly valuable to me and has shown me how important it is to appreciate happenstance moments. I would fly 10,000 miles across the world a million times over to spend another weekend with them.
When you travel on your own you have the opportunity to shatter all of your expectations and fears. Your enthusiasm and appreciation for the world becomes contagious. I travel to fulfill a part of me that craves adventure so deeply. It doesn't matter if you travel 1,000 or 10,000 miles. Fulfilling dreams on your own can be the most satisfying experience. Embracing the uncomfortable is the first step and the rest will fall into place.