If you want some good ole Texan charm, you came to the right place. This welcoming, vivacious city features lots of culture, like the Alamo and Hispanic artisan villages, and friendly residents. Plus, the authentic Tex-Mex style food will make your taste buds sing. San Antonio mixes nature with big city life, proving big cities can be beautiful spots to live too.
Strap on your boots (you might stick out otherwise) and prepare for these things to do in San Antonio to steal your heart.
6 a.m. Stroll through Brackenridge Park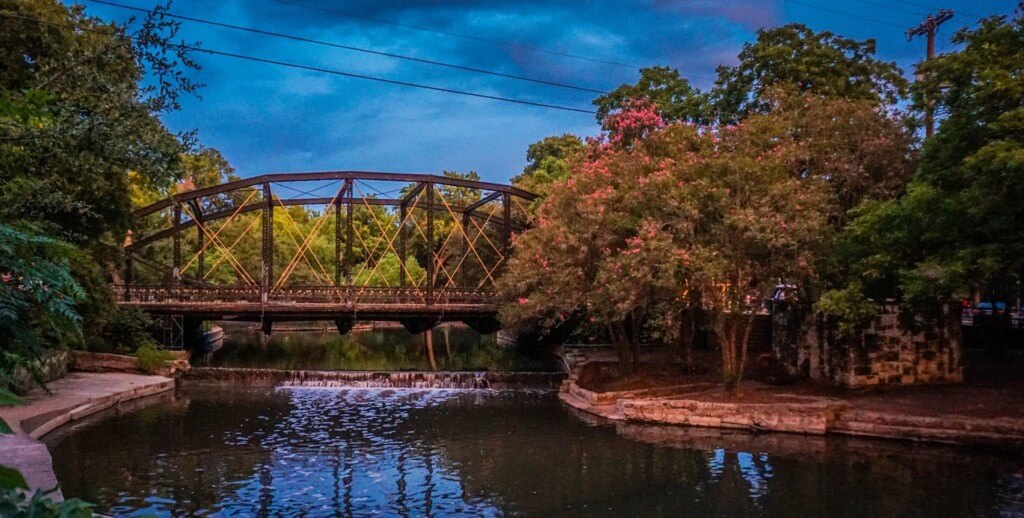 Fill your lungs with historic Texan air on a morning jaunt through this 19th-century park. The up to 11,000-year-old Native American and prehistoric artifacts discovered here make Brackenridge one of Texas' top archaeological spots. Researchers have excavated arrowheads, bows and spear-like hunting tools on park grounds. Not a bad way to start your day. "Brackenridge is one of the best spots in Downtown San Antonio. It's walking distance from the Witte Museum and the zoo, and the place we go every year for my sister's birthday. It's a wide and big park with benches, pavilions and a baseball field," Texas A&M University, San Antonio junior Henry Martinez Jr. said.
7 a.m. Get your caffeine fix in the Japanese Tea Garden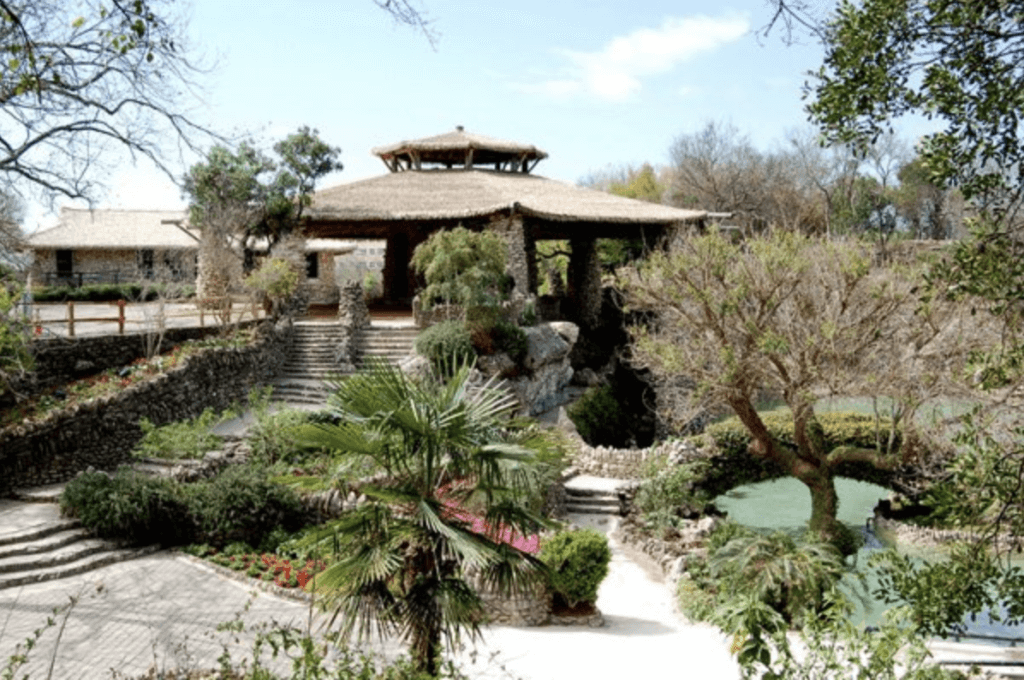 No matter how many 8 a.m. lectures we suffer through, mornings still don't come easy. Perk up with a cup of tea in the Japanese Tea Garden nestled in Brackenridge. Take a Boomerang of the Koi fish swimming in the ponds or the garden's 60-foot waterfall. Want to read a book that's not on your syllabus? Grab a blanket and sprawl out in the grass kept flourishing by staff year-round. "It's just beautiful. I find peace in the beauty of nature, so just looking at the site is calming," University of Texas at San Antonio sophomore Alejandra Rodriguez said.
8 a.m. Stretch it out at Hay's Street Bridge
Grab a mat and hit a sunrise yoga class. Perfect your baby cobras, downward dogs and warrior poses while overlooking downtown San Antonio. For locals, the 137-year-old bridge symbolizes the city's resilience. You'll also find the Alamo Beer Garden right underneath—just sayin'.
9 a.m. Chow down at Magnolia Pancake Haus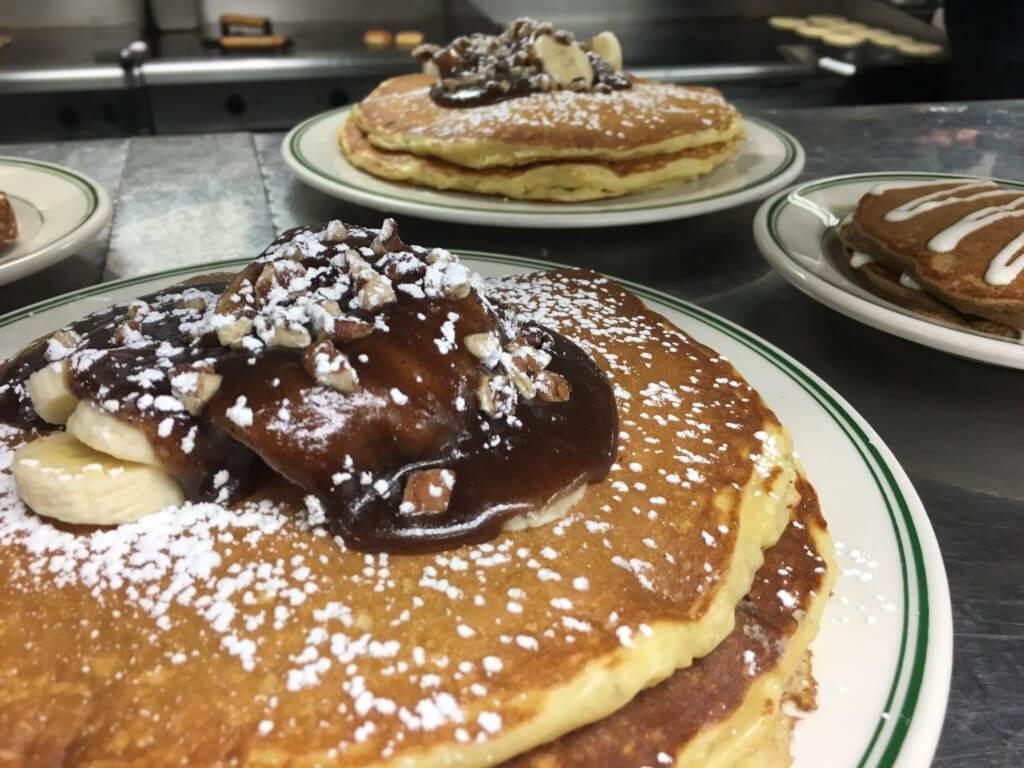 This place will be the JJ's Diner to your inner Leslie Knope. Locals cherish this breakfast hotspot for—you guessed it—pancakes. Guy Fieri featured this family restaurant on his Food Network show Diners, Drive-Ins, and Dives in 2011. Not a pancake fanatic? Something else on the extensive menu will fill your belly. "It's so chic and very heartwarming. It makes you feel like you're at home … the staff is very friendly and welcoming. It's a good place to just relax with friends or get away for a minute from school and work," Texas A&M University, San Antonio alumna Aimee Ramirez said.
10 a.m. Visit the Alamo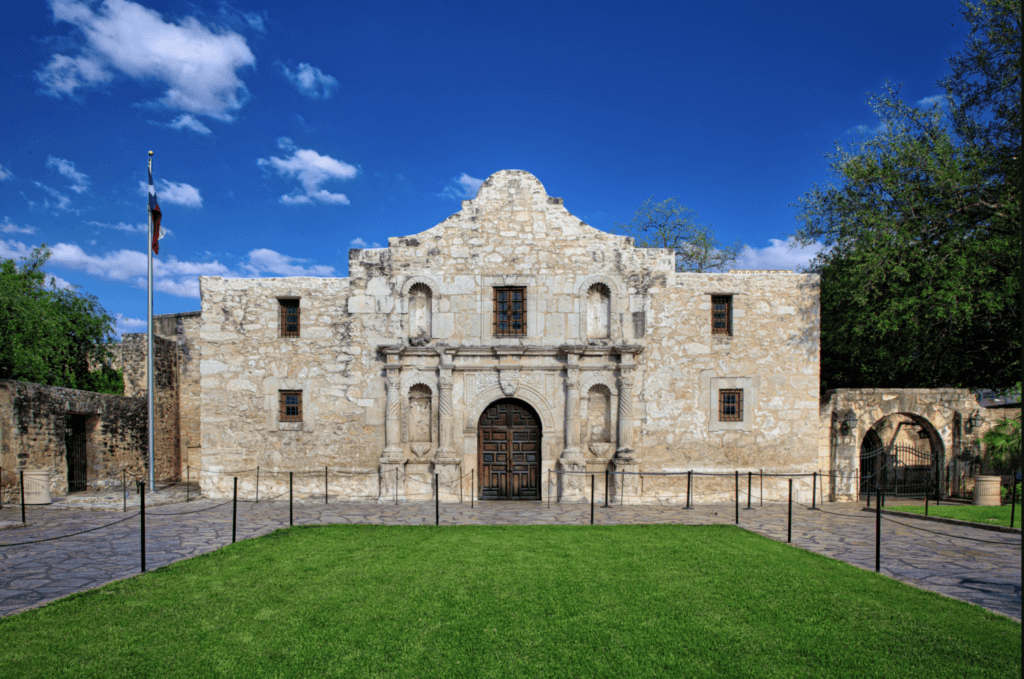 Surely you've heard of the Battle of the Alamo and Mexican General Santa Anna's shocking victory, but imagine visiting the very place it happened? Dive into the rich history of Texas' heritage. Touring the Alamo definitely beats history class. You can learn about the fight for independence while standing on the very same battleground. "The Alamo was great for me because it made me realize how much I loved history which led me to want to major in it. It also made taking Texas History exponentially easier," University of Texas at San Antonio junior Ariel Krinsky said.
11 a.m. Walk the grounds of the San Antonio Missions National Historical Park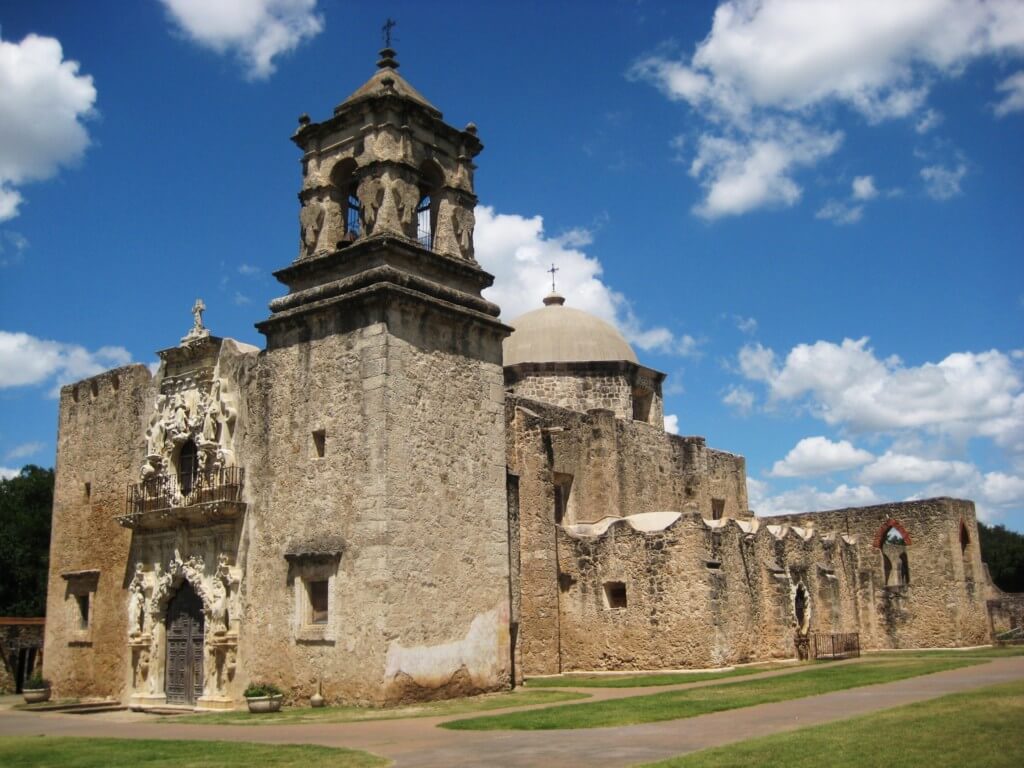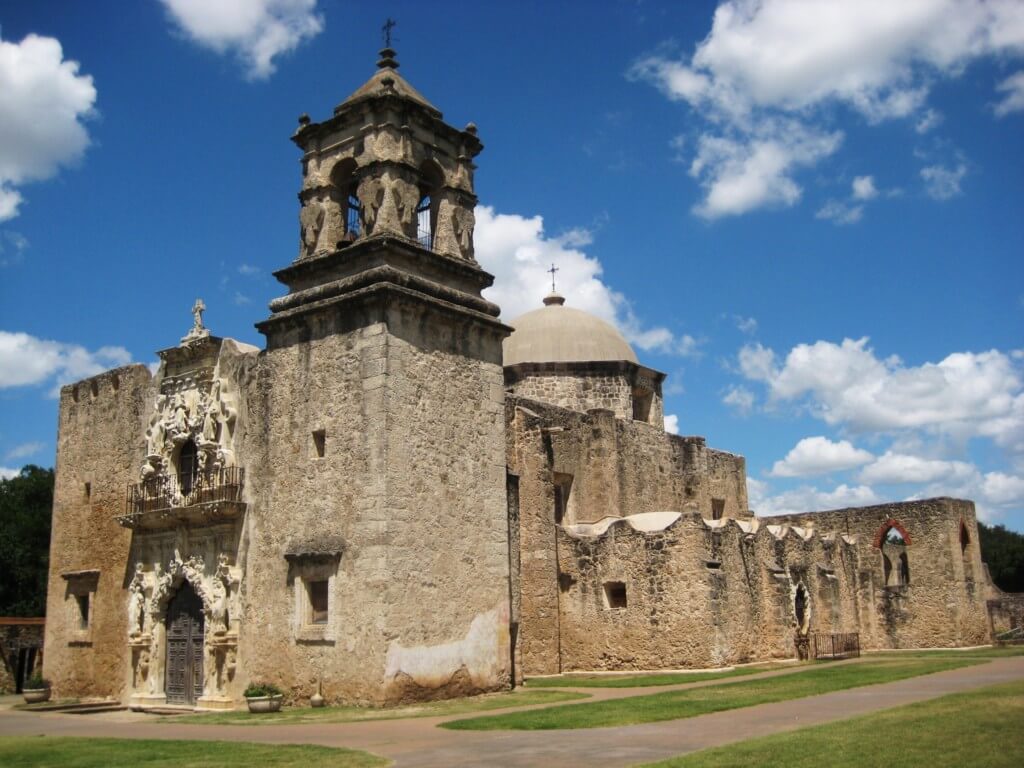 This UNESCO World Heritage Site tour transports you back to when Texans adopted the Spanish lifestyle to survive. A few Catholic parishes even still operate in the park. Originally, the missions served as homes for communities instead of as churches. You'll still feel the hospitality while walking through the halls of these beautiful stone buildings today. Fall in love with the original frescos in Mission Concepción and the 18th-century paintings in Mission San Juan Capistrano. "I felt that it was the perfect way to look into the perspective and history of San Antonio and to have a better understanding on the history of San Antonio. The architecture, culture and lifestyle of the missionaries are all a fascinating experience," UT San Antonio senior Joshua Perez said.
12 p.m. Explore the Institute of Texan Cultures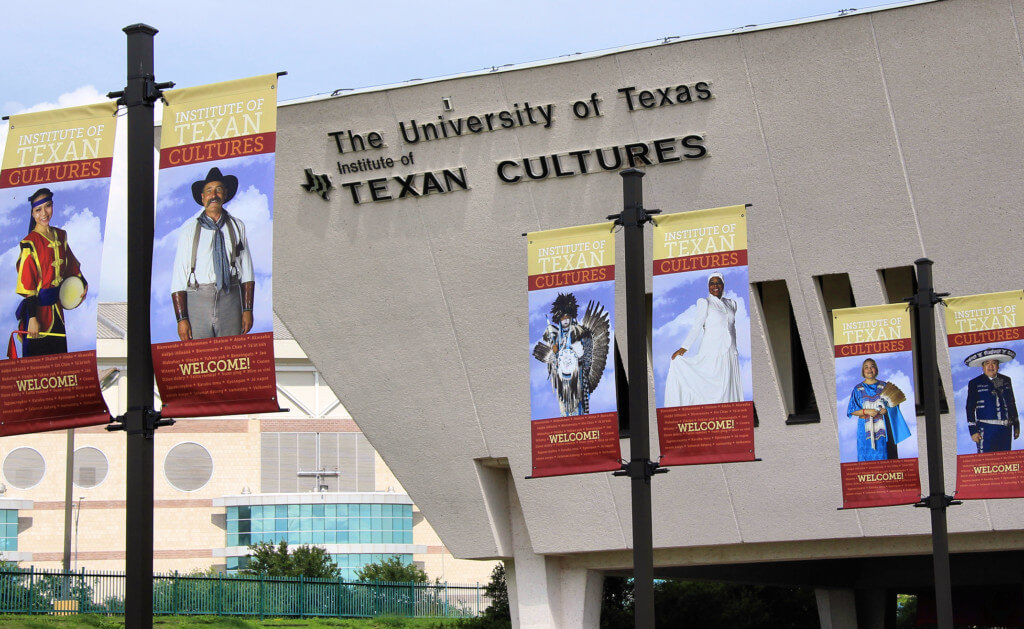 Find out what makes a Texan tick. This museum strives to tell the story of the diversity of the state's residents. Learn about Texan food, San Antonio's many fiestas and the story behind Texan beer. "The ITC is an awesome place to learn about Texan ethnicities and culture. The museum is fun and interactive, even for adults. For college students, it's a great opportunity to engage since they have multiple volunteering and internship spots. As a UTSA student you get in free with your ID, so that's great," UT San Antonio junior Maria Gonzalez said.
1 p.m. Cast your vote in the Team Henry vs. Team Ray Puffy Taco War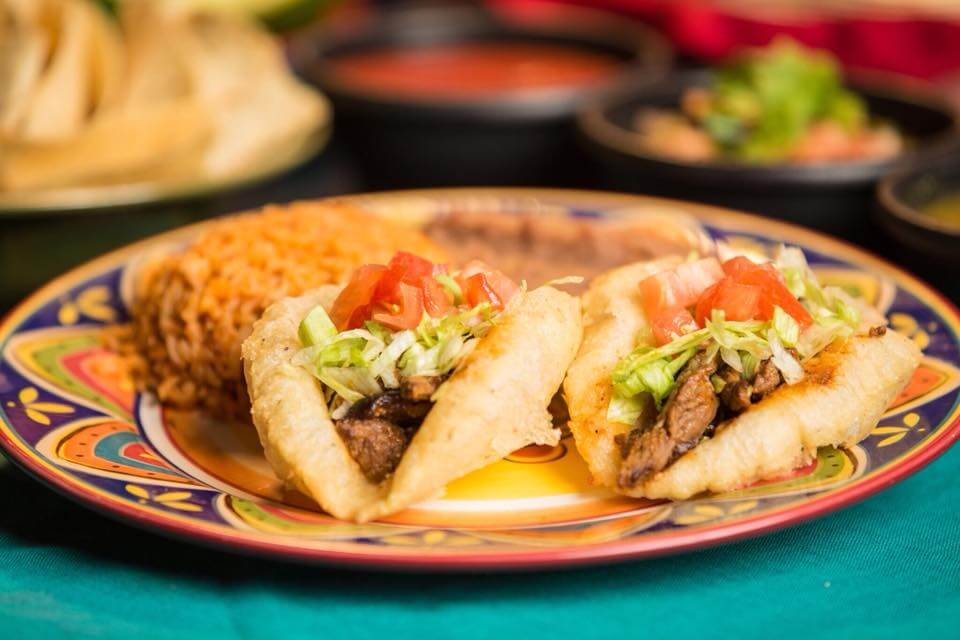 Who would've thought that your taco preferences could make or break your reputation? Word to the wise: don't badmouth puffy tacos in these parts. These corn tortillas are fried just perfectly to achieve a slight puff. Texans love them. They were literally dubbed San Antonio's unofficial food mascot. You'll find them everywhere but a divisive feud runs between infamous puffy taco kingpins Arturo Lopez of Ray's Drive Inn and younger brother Henry Lopez of Henry's Puffy Tacos. Talk about a sibling rivalry. "Growing up with the name Henry, I'm almost forced to pick Henry's Puffy Tacos. Their partnership with the San Antonio Missions baseball team had me cheering on the Henry's Puffy Tacos mascot since I was a boy,"Texas A&M San Antonio junior Henry Martinez Jr. said.
2 p.m. Visit the Natural Bridge Caverns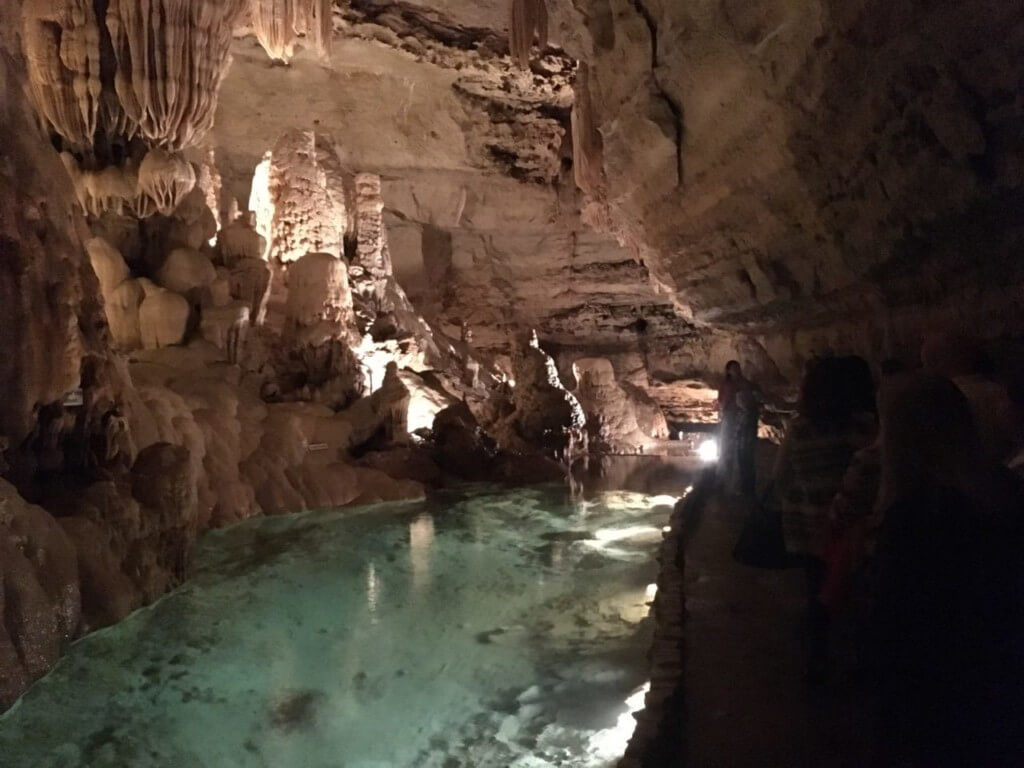 Explore the depths of Texas' largest cave network. The tour takes you an anxiety-inducing 180 feet underground (yikes!). If you're feeling really adventurous, try your hand at rappelling, similar to rock-climbing. "Who doesn't like nature, learning about stuff and seeing something cool?" Texas A&M University, San Antonio senior Richard Casias said.
3 p.m. Grab a seat at the Buckhorn Saloon and Museum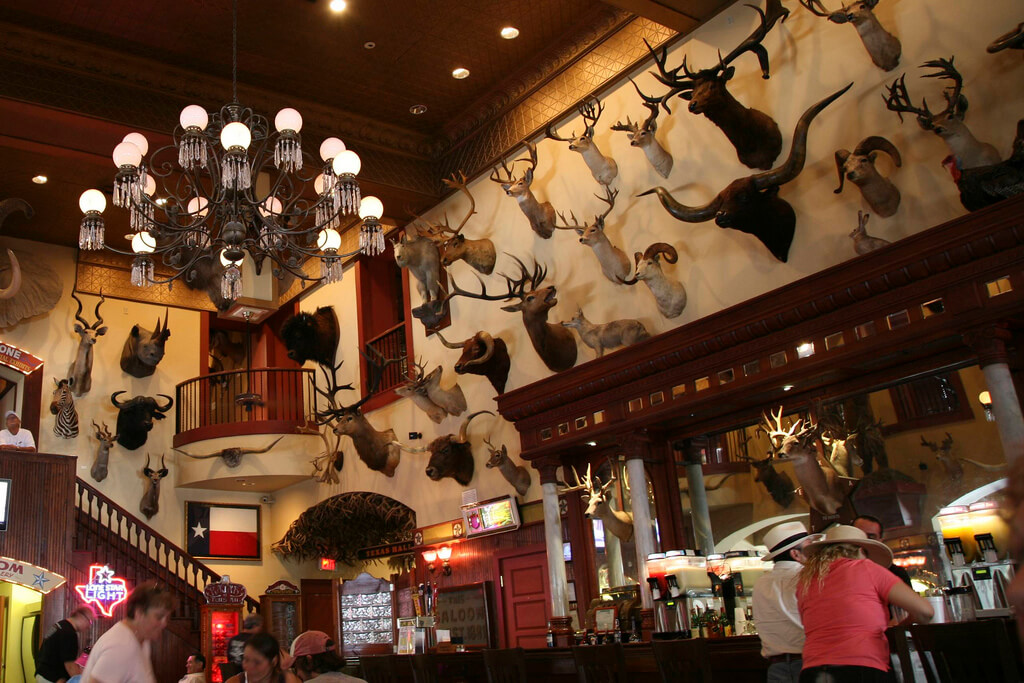 Visiting San Antonio basically mandates a stop at this Wild West themed museum and bar. This landmark locale served as Teddy Roosevelt's recruitment spot for Rough Riders. Rumor has it, the revolutionary general Pancho Villa planned and strategized the Mexican Revolution here, too. Sip an Alamo Beer and soak up the history while sitting in the bar's original furniture. Even though Buckhorn briefly accepted rattlesnake rattles as payment when they opened in 1881, I'd stick with cash to pay your tab now.
4 p.m. Sort through books at The Twig Book Shop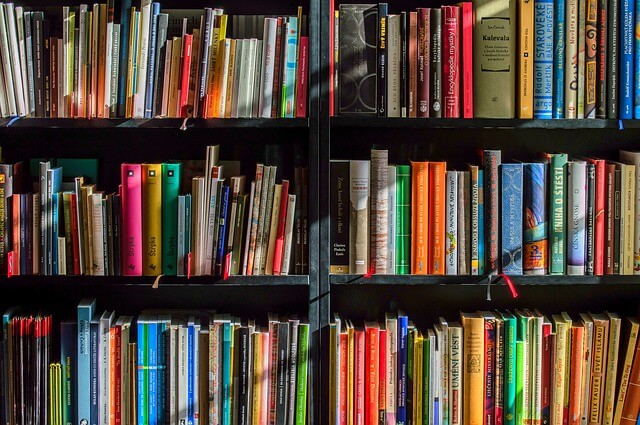 All your textbooks may have given you an aversion to reading, but The Twig's awesome collection will cure your reading allergy. Roam the stacks to find your next read in this indie-style neighborhood bookshop. The Twig makes shop in a reconverted old brewery downtown. The unique atmosphere offers a welcome break from the Texan sun. Don't miss your chance to brush up on Texas history with the extensive Texana collection. Check out biographies of Texas' prominent historical figures, early explorers' accounts and Texan authors' memoirs.
5 p.m. Souvenir shop at Hispanic Heritage Market La Villita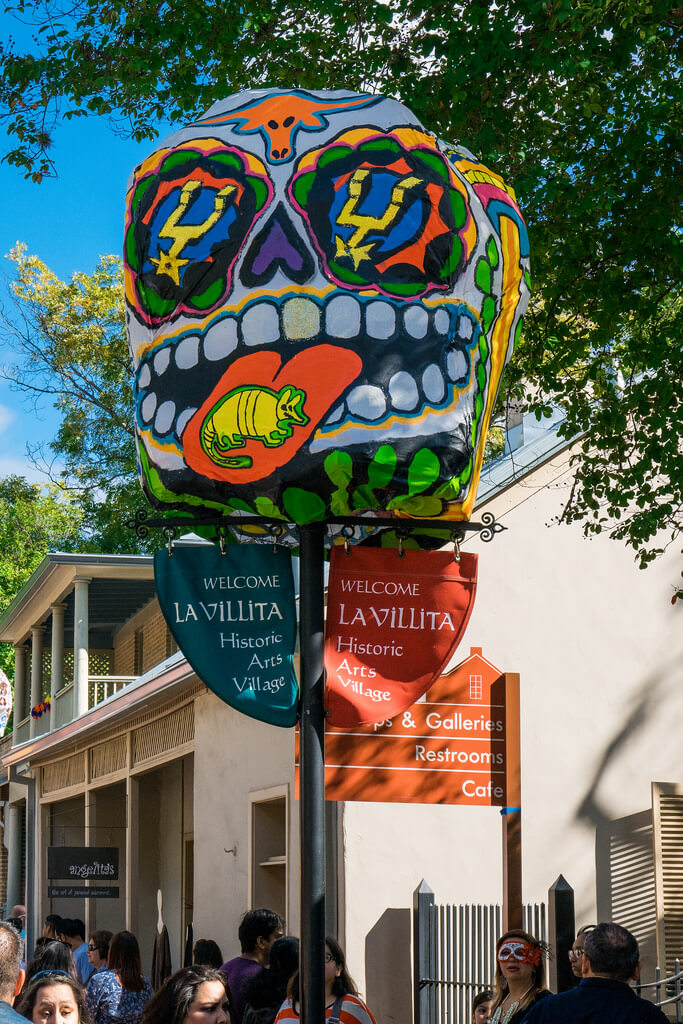 Find one-of-a-kind San Antonio mementos at this picturesque artists' village along the river. You can browse over 30 local artisans' shops and galleries. Be dazzled by the array of jewelry, textiles, sculptures and paintings. Don't miss handmade jewelry shop B.link for unique fine silver designs and Villita Stained Glass for new dorm décor that will make all your friends jealous. Follow your shopping with a relaxing stroll along the tree-lined river banks.
6 p.m. Have dessert first at Bakery Lorraine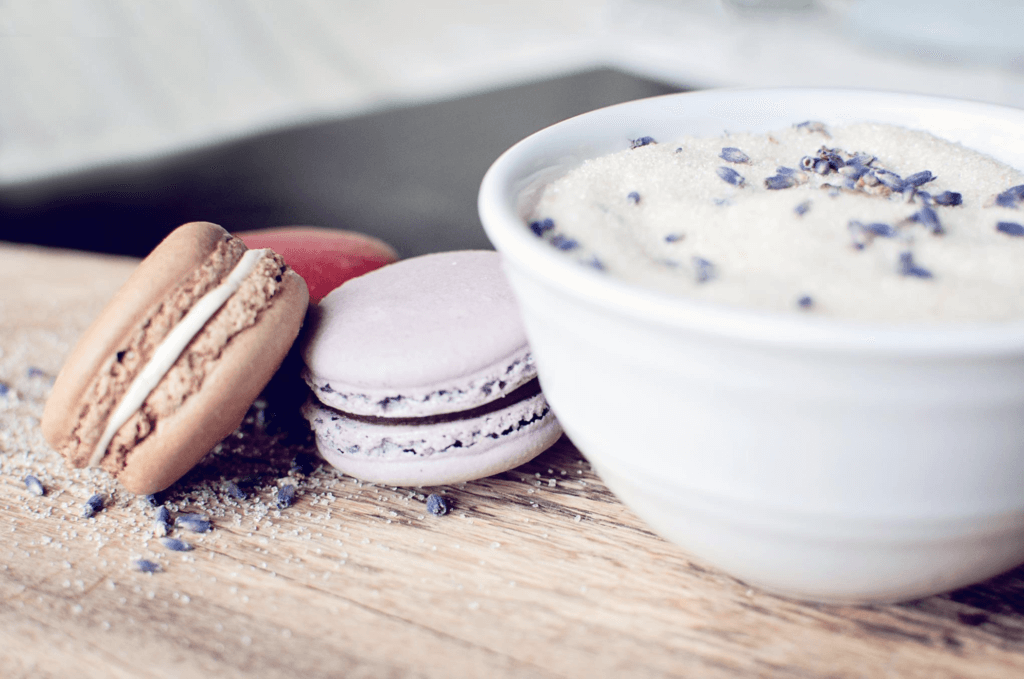 Is anything better than the feeling you get walking to grandma's kitchen? The short answer is no, but making a trip to Bakery Lorraine definitely comes in a close second. You can find the bakery in a re-modeled house in the center of town. Treat yourself to some bread pudding or indulge on a pain au chocolat. You deserve it. "They have the best macaroons," UT San Antonio junior Dominique Guaridola said.
7 p.m. Watch the sunset at Tower of the Americas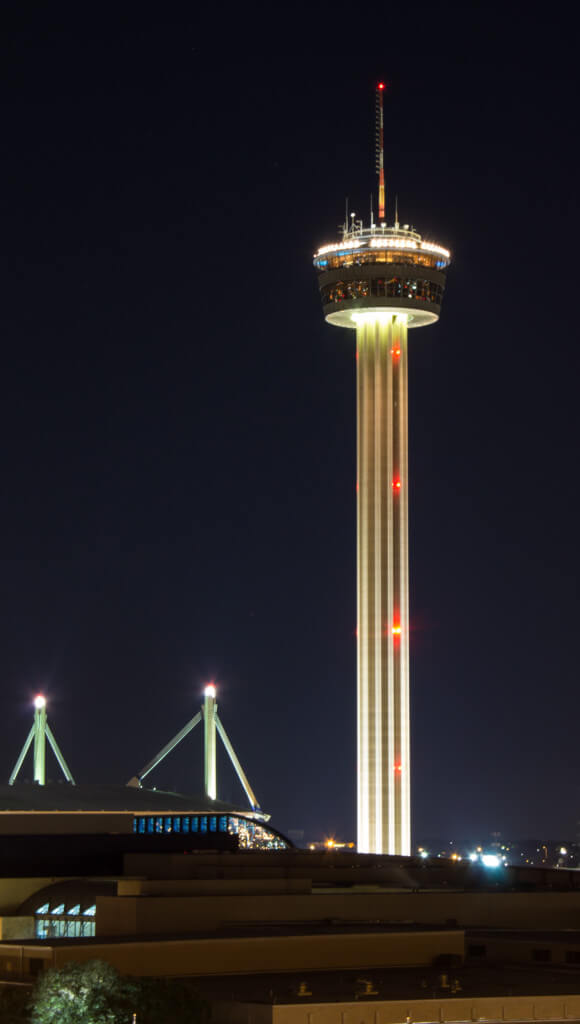 Take in the panoramic view of the Alamo city from the top of this 750-foot tower. You can take a 4D theater ride, eat a full meal or a sip a glass of wine in the restaurant at the top. Chill out in the park surrounding the building. The elaborate fountains decked out with palm trees make the ultimate selfie background. You can even take a peek at the Convention Center or the Alamodome stadium located on the grounds. "This is an awesome date opportunity. The park leading to the tower is beautiful and a great walk. Then end the date with a dinner at the top the tower," said Martinez.
8 p.m. Dinner at Rosario's Cantina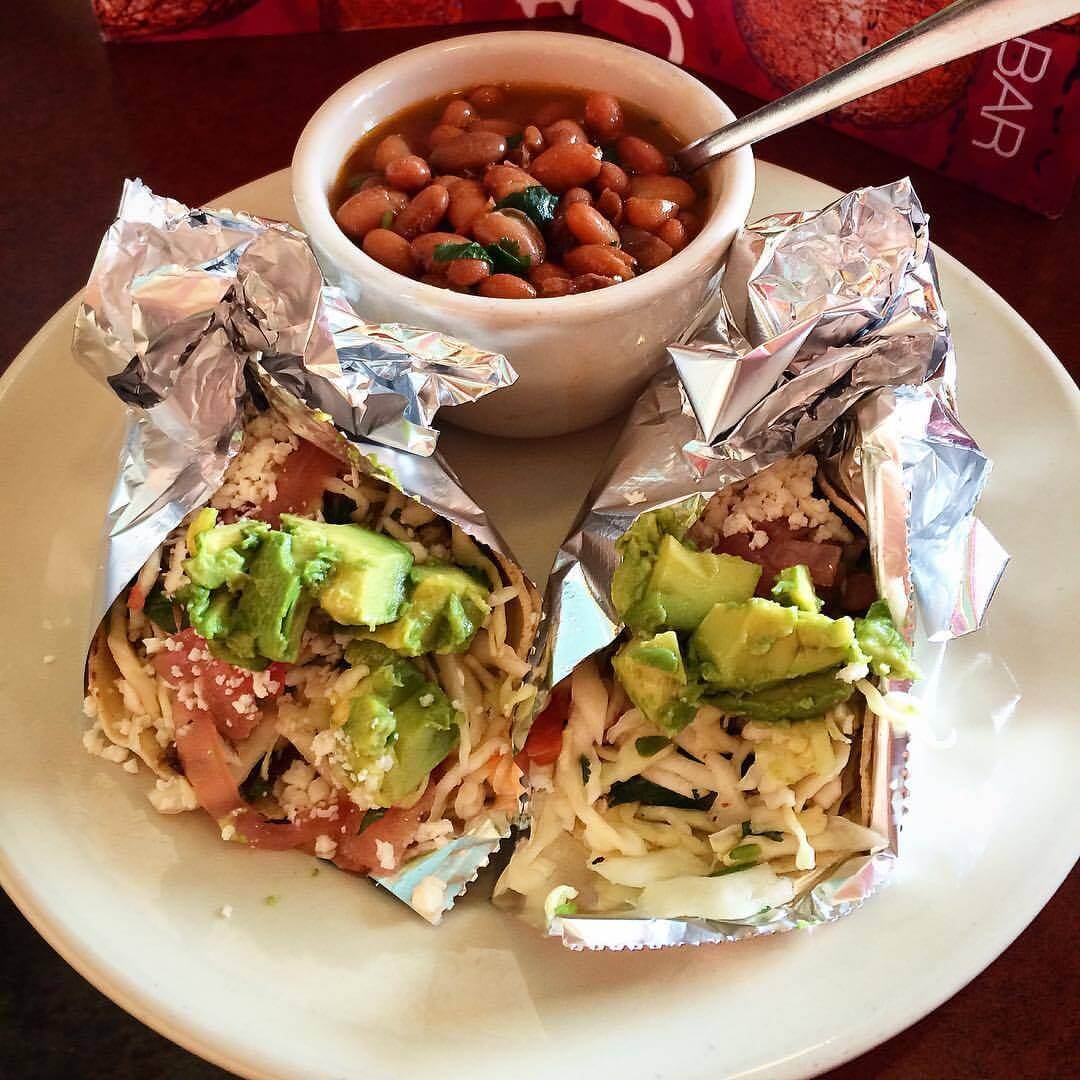 From fajitas to enchiladas, Rosario's authentic Tex-Mex cuisine will have you extending your stay in San Antonio. Serving food and drinks in a trendy lounge-like setting, Rosario's will spice up your Snapchat story. Try house favorites like the Enchiladas de Mole, chicken enchiladas filled with peanut sauce or the Chile Relleno, a pepper stuffed with spiced beef, potato, and raisins. Wash it all down with a margarita and prepare for a wild night out.
9 p.m. Ride a river barge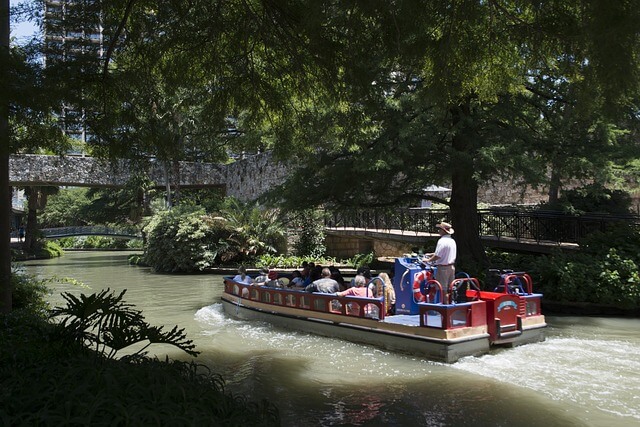 Want a different perspective of San Antonio? Book a seat on a nighttime river cruise. Rest your feet while seeing all the shops, restaurants and clubs the River Walk has to offer. The river barge tour guides can also answer all your questions about the city's history. "I definitely recommend everybody to take a ride on the river boats at least once," Guaridola said. "[My favorite part of the ride is] learning about the way it came to be the River Walk."
10 p.m. Catch a fright on a ghost tour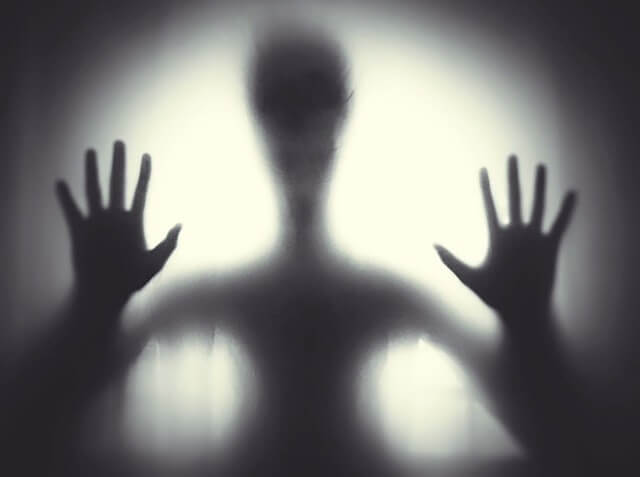 No matter where you travel, you're bound to run into some ghosts, right? Considering Texas' extensive history, it makes sense that many say spirits haunt the city. San Antonio offers many ghost tours for horror junkies. Check out the city's most haunted bars, hotels and street corners. Remember how innocent and unknowing you spent an hour at the Alamo this morning? Locals actually consider it the most haunted building in San Antonio. You'll be shaking when you reach the Spanish Governor's Palace, which served as an executioner's arena in the early 1900s. Good luck sleeping ever again.
11 p.m. Sip a beer at The Friendly Spot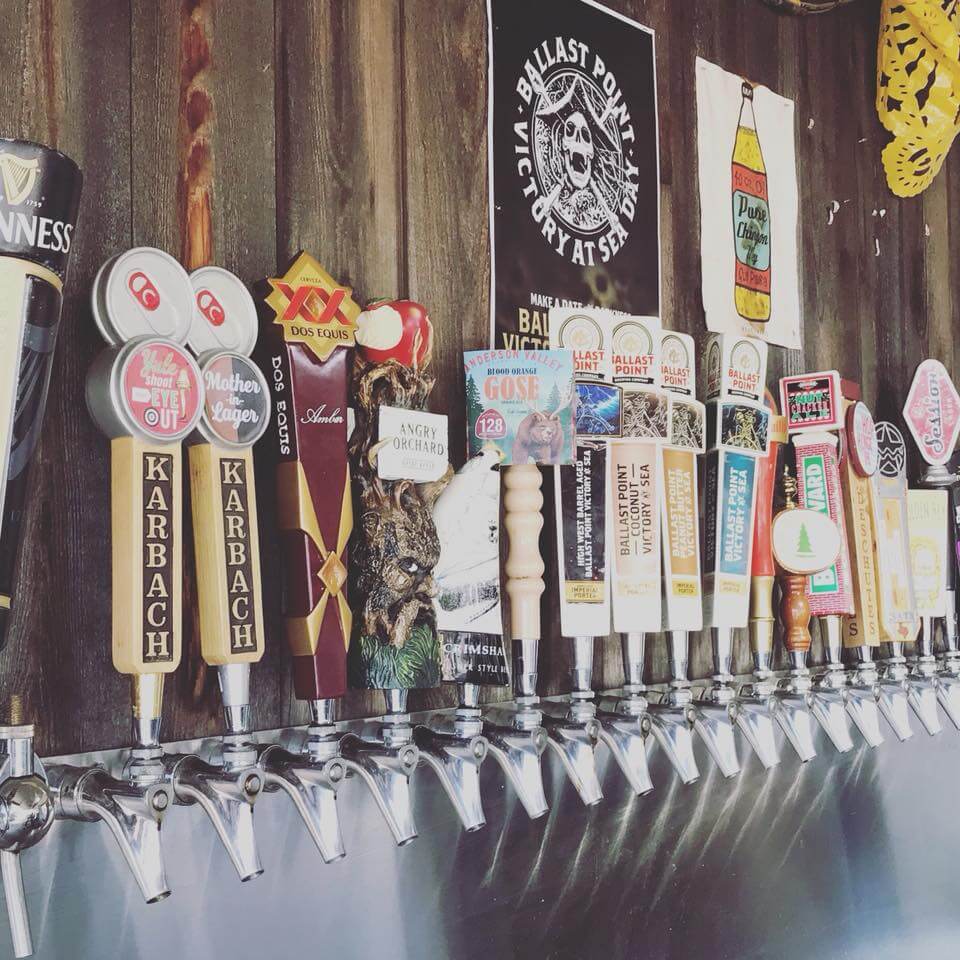 Your local bar's selection of beers probably seems extensive to you, but at the Friendly Spot you can pick from over 250 beers. Owners modeled the relaxed neighborhood bar's concept after the ice houses that were used to keep beer chilled pre-refrigerator times. Pull up a chair on the patio after your busy day and chat with the locals. "This is perfect if you're into the Spurs! They play every game on a large outdoor screen. Food and drinks aplenty and even a jungle gym type area for the kids," Martinez said.
12 a.m. Try a cocktail at the Hotel Havana Bar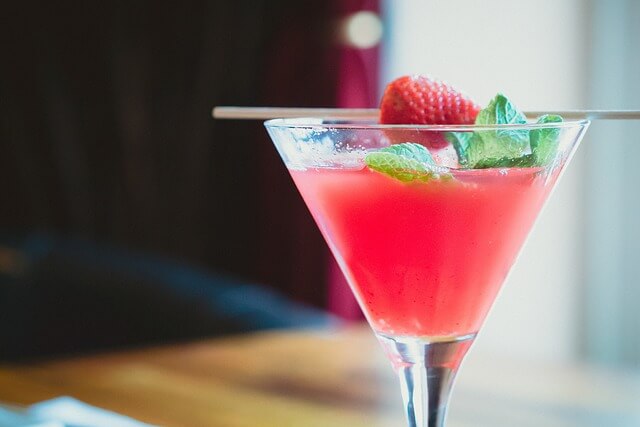 Settle in for a much needed cocktail at a bar not everyone knows about. This candlelit basement bar gives off major speakeasy vibes. Whether you're with a date or just wish you had lived through the 1920s, Havana Hotel Bar will have you feeling classy AF. Try a classic gimlet made with gin and fresh Texan limes.
1 a.m. Beat Your record at Bowlero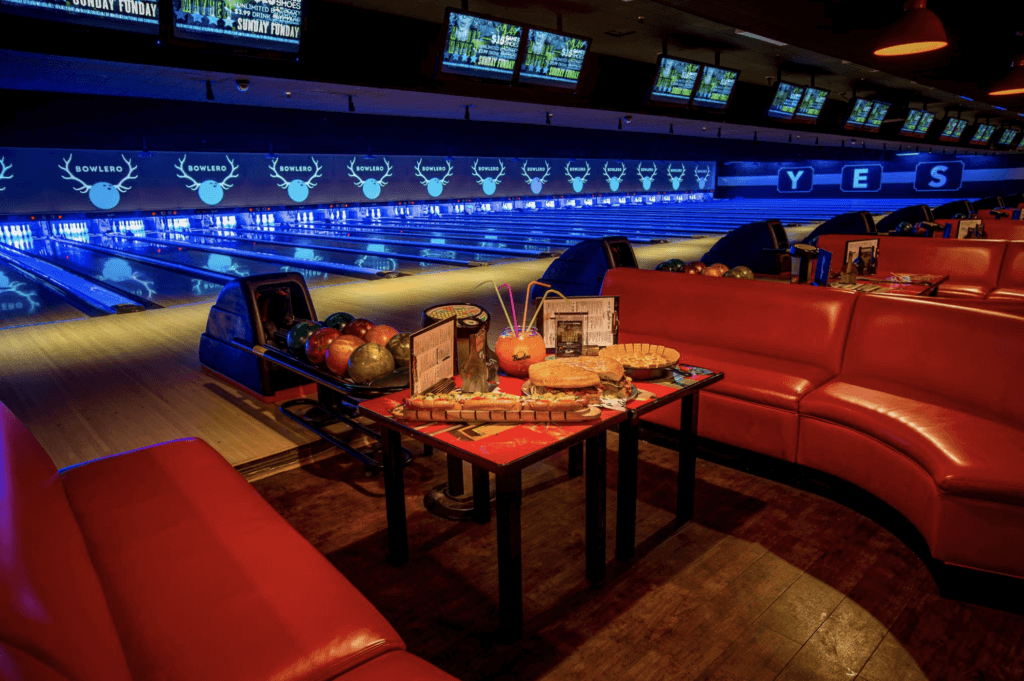 You can never take the kid out of the adult, especially at Bowlero. This adult arcade has everything you could ever want. Show off your bowling skills before moving on to other games like pool, ping-pong or foosball. Grab a drink from the bar then try to finish the ceiling ropes course without falling. Not many things are worse than #adulting, so take advantage of this college student heaven.
2 a.m. Dance the night away at Hotel Discotheque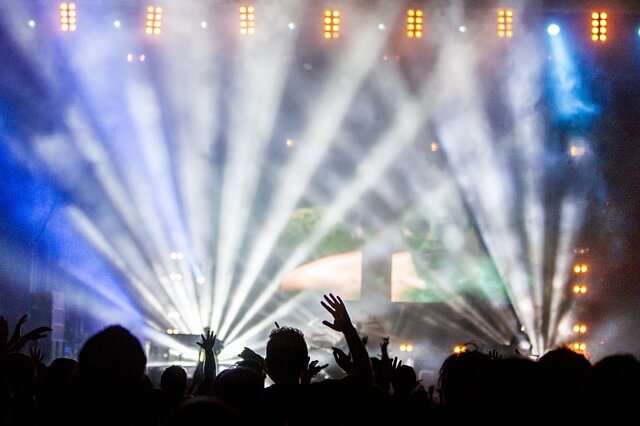 Want to dance until the end of time? Check out Hotel Discotheque, a new club in downtown San Antonio. Live DJs play mixes of hip-hop, EDM and Latin music like reggaeton. Celebrities visiting San Antonio frequent Hotel Discotheque, so keep your eyes peeled and your phones unlocked. Try something new off the extensive cocktail list or take it easy on the club's patio.
3 a.m. Drunk food at Mi Tierra Cafe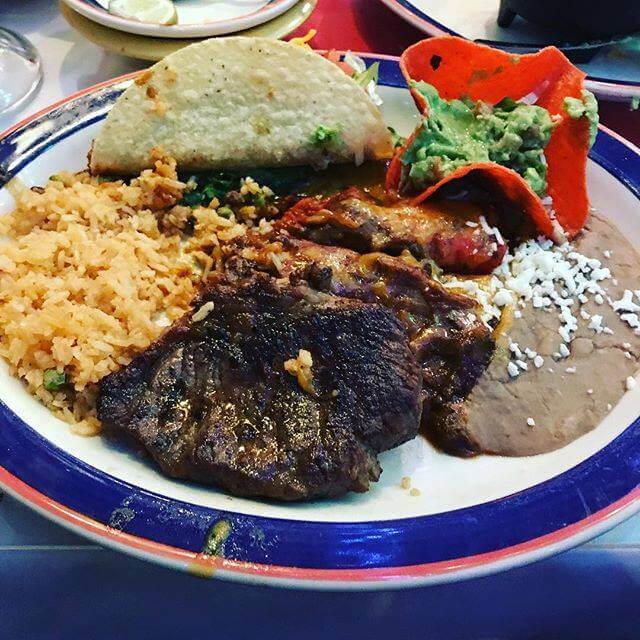 We all know there's never a wrong time to eat good food. This 24/7 Mexican café is the after-hours food spot in downtown San Antonio. You'll find Mi Tierra right in the heart of the downtown historical area and a mere block from University of Texas, San Antonio's downtown campus. Befriend the fellow drunk college students while waiting for your burrito. The chicken quesadillas, beef tacos and the Puebla, a quarter chicken doused with mole sauce and served with rice and beans, make for the perfect nightcap. Tomorrow's hangover will thank you. "It's good Mexican food. And the square is alive weekends and nights. This is a great spot to grab a bite and put food in the stomach before you start the party," Martinez said.
4 a.m. Walk along the River Walk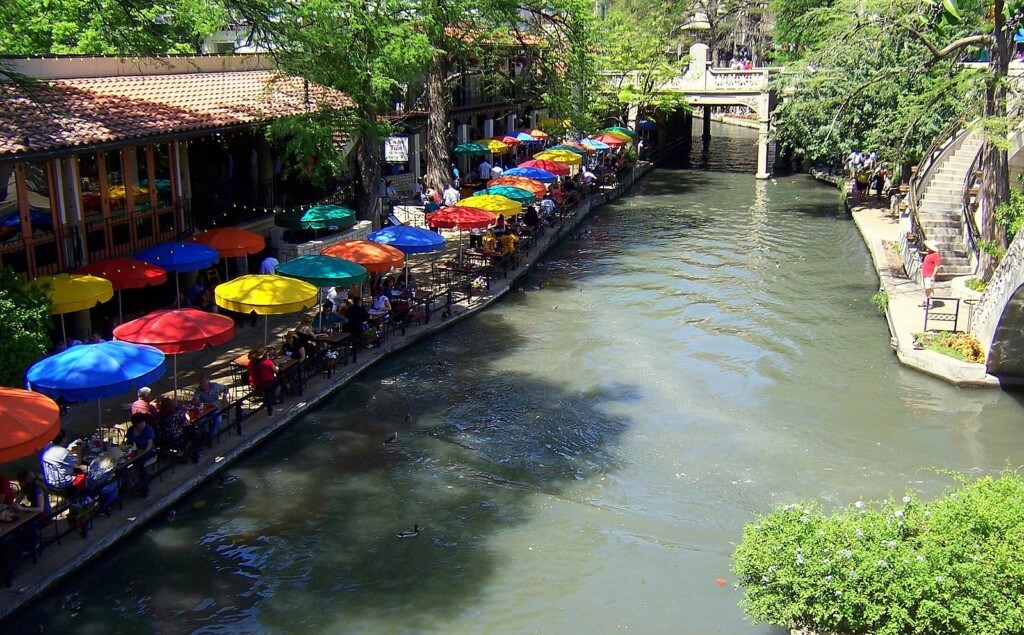 Want to re-explore a popular spot that's even more magical at night? Enjoy the moonlit glow of the water at the River Walk while feeling the river breeze. Plus, you'll get the bonus of seeing the site without a million people around. Score! "This place is amazing because there are so many different places to eat, drink and shop. There are seasonal decorations during the holidays and they also dye the river green for St. Patty's Day. It is a place everyone should experience when visiting San Antonio," UT San Antonio junior Taylor Smith said.
5 a.m. People watch in San Pedro Springs Park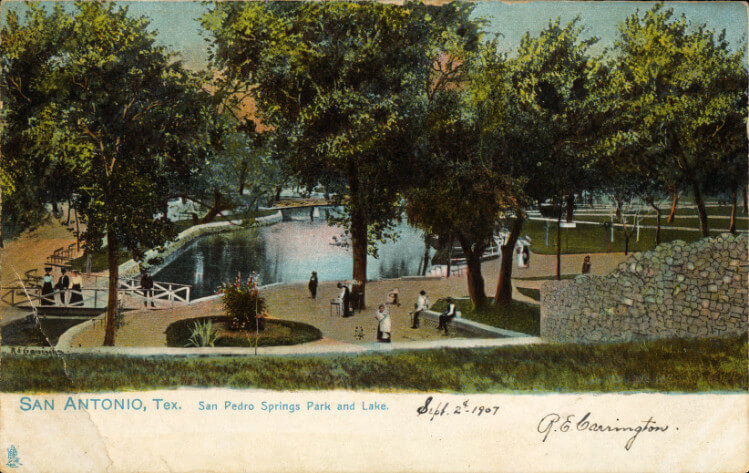 Rise and shine at Texas' second oldest park in San Antonio's Tobin Hill neighborhood, just north of downtown. Maybe you'll run into some other crazy folks who stayed up all night. Meander through the many nature trails, tour the gazebo and stretch out alongside the lake. "Right next to San Antonio College, this is the place I would come eat during lunch while working on my Associate degree. In the summer, the park opens its swimming pool which draws a huge cloud! A real local favorite," Martinez said.