After marching to Pomp and Circumstance on Walla Walla University's Centennial Green, your graduating classmates split up to pave their own trails. While you may not know what the engineering majors learned in the classroom, and you may have never stepped foot into Smith Hall, you can be sure that WWU alumni have more in common than people think.
Here's to the struggles that every WWU student experiences after graduating.
1. EVERYONE THINKS YOU'RE FROM SEATTLE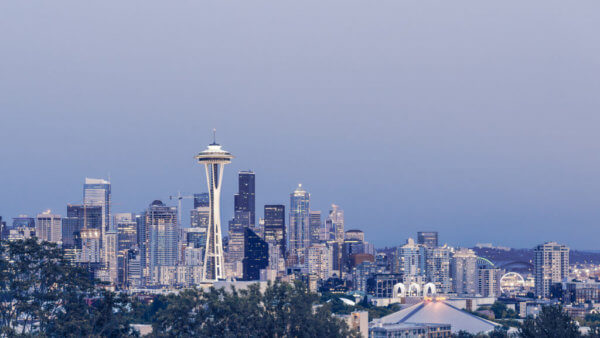 For some reason when you say, "I went to college in Washington," people hear, "I lived in Seattle for four years." Then there's that awkward moment when you have to explain, "Oh, no I didn't go to U Dub, I actually went to school on the other side of the state in Walla Walla." Walla What-a?
2. EVERYONE THINKS YOU'RE MAKING WALLA WALLA UP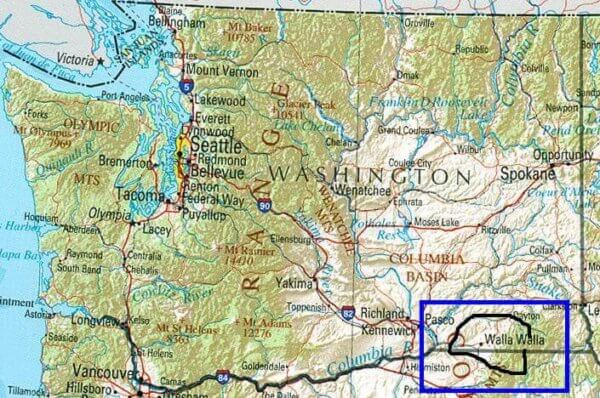 After people finally wrap their head around the idea that Washington has more to offer than The Emerald City, you have another hill to climb: describing Walla Walla. Most of the world has never heard of it, and anyone who has doesn't know it because of the university. Isn't that the place with sweet onions? Yep. Wait, did you graduate from Whitman? No. I think I saw wine from Walla Walla once! Good for you. Sometimes it's just easier to lie and say you went to school in Los Angeles.
3. YOU HAVE A STRONG OPINION ABOUT THE SCHOOL'S NAME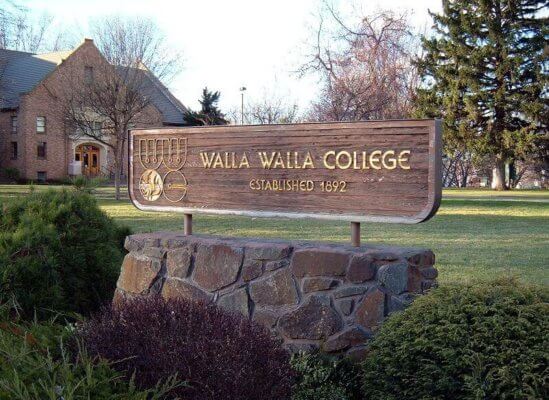 There are two types of alumni: Walla Walla College alumni and Walla Walla University alumni. 2007, aka the year of the switch, brought heartache to WWC grads as they realized they would soon be an endangered kind. Just as Moses parted the Red Sea, the administration parted the alumni association. Now, a decade later, some still refuse to acknowledge the name change. You know what they say—once a member of ASWWC, always a member of ASWWC.
4. YOU'RE JEALOUS OF ALL THE RECENT RENOVATIONS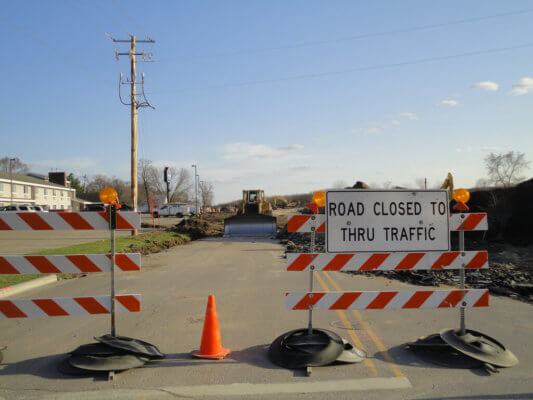 Let's take a look at the last few years in College Place. Smith Hall got an elevator and Front Campus got a makeover; the roads were widened and new street lights were added; Sittner and Foreman lobbies have new, modern furniture; the sketchy steps by the library are now a grand staircase; and what's this talk of a brand new business building?! Why didn't we rebuild Bowers like…30 years ago? One of the worst parts of graduating is missing all the new facelifts that never happened during your reign. On the bright side, Rigby Hall hasn't changed a bit.
5. YOU NEVER EXPERIENCED COLLEGE SPORTS IN A STADIUM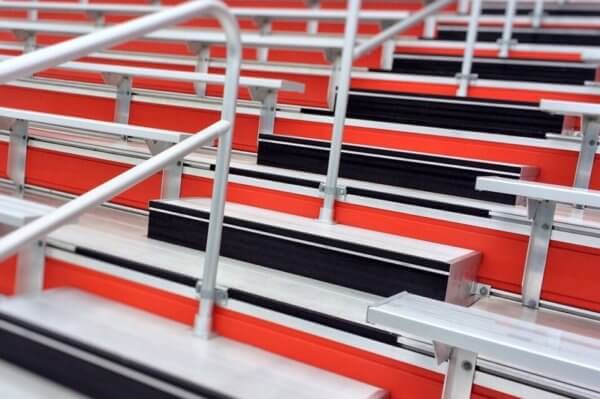 College sports at public universities and college sports at WWU have their differences. When someone else brags to you about their fun college experiences, the stories involve huge sports stadiums and screaming crowds and marching bands. When you brag to your coworkers about the "good old days," you never mention the sports environment because, well, describing the little chunk of bleachers in the WEC just doesn't prove your point. Of course you love the Wolves, but a part of you wishes you had the whole, televised experience. One day, Wolves, one day.
6. YOU NEVER GET TO VISIT YOUR ALMA MATER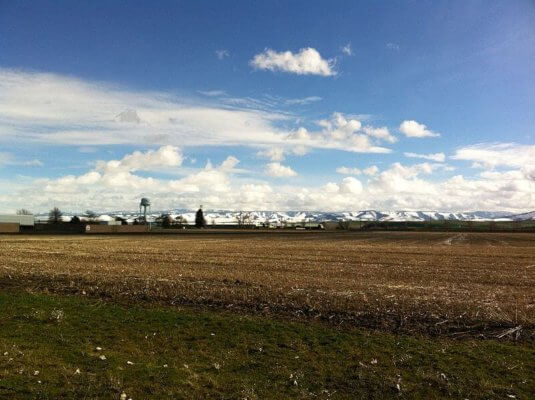 You didn't go to school in San Diego where "visiting your old college" is just an excuse to take a vacation. As a WWU graduate, you rarely find the chance to relive your prime and see how things changed since you left. Sure, there's Alumni Weekend, and if you can get off work in April then by all means enjoy it, but something about the idea of vacationing to College Place any other time of the year feels unsettling. I mean, what do you do for fun after you've walked around the campus?
7. YOU FORGET THAT ALUMNI AREN'T ALL FROM THE COLLEGE PLACE CAMPUS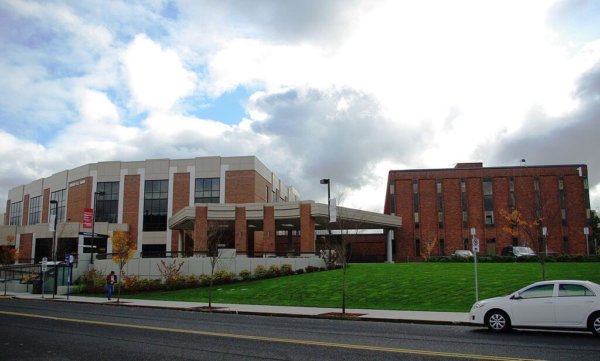 Despite blatantly saying "Walla Walla" in the university name, the school claims a number of campuses across the Northwest that produced alums just like you. In addition to College Place, there's the Portland nursing campus, the Billings social work campus, the Missoula social work campus and a marine biology lab in western Washington. If you're one of the many who spent their entire WWU career in College Place, remember that you can get in touch with plenty of other alums who probably slipped off your radar while studying in Portland or attending grad school in Montana. You can never have too many connections.
8. THE SCHOOL SONG GETS STUCK IN YOUR HEAD FROM TIME TO TIME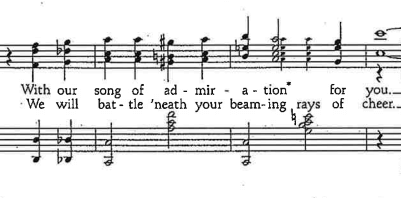 Remember that pesky school theme song that students sing whenever people visit campus? You know, the one that goes, "O Walla Walla, you're the fairest of the golden west," and then continues on forever and ever? Yeah, that one. You wouldn't be a true alum if that song didn't creep back into your mind from time to time. It was written an eternity ago, but its tune still bops. "Walla Walla University, here's to you."
9. YOU GO THROUGH RANDOM WAVES OF SADNESS FOR MARCUS WHITMAN AND HIS FAMILY
Can we just talk about how a favorite WWU pastime involves tromping all over massacre grounds? The Whitman Mission Historic Site offered you the best view of Walla Walla's sunsets, but its gruesome history still hits you when you least expect it—when you cut into a sweet onion, when you overthink in the shower and even when you swivel around in your office chair. Take a moment of silence for Marcus Whitman, shed a tear for the sacrifices he made and feel grateful for the memories you made at his resting place.
10. NOBODY UNDERSTANDS HOW AWESOME YOUR COLLEGE EXPERIENCE WAS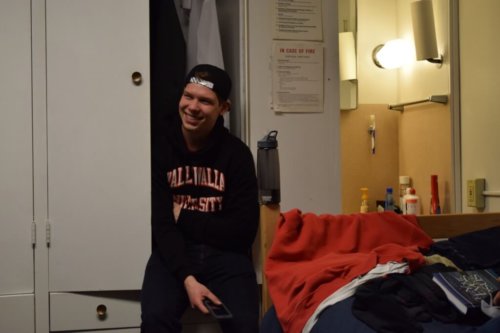 The biggest struggle of being a WWU graduate? People from other universities never understand how much they missed out on at their big state school. With an excellent student-faculty ratio and familiar faces around every corner, you experienced community in a way that nobody else did. Let them ponder about their alma mater's televised basketball games and $30 million dorm buildings—their memories never measure up.