Is there a secret universal rule that school furniture needs to suck? Take a look around your lecture hall at the chairs that never fail to keep your back sore or the atrocities they call "desks" that barely fit your Starbucks cup. Writing papers and cramming for last minute exams suck enough, add uncomfortable furniture in the mix and suddenly your life becomes 10 times harder than necessary. Invest in one of these chairs and you'll actually want to sit and study—or binge watch Netflix (we don't judge).
If you want to feel like a real adult working in your "office," buy this chic chair that belongs in a fancy business office. With real wheels that let you you scoot your way to the kitchen to get more Oreos without standing and a cushioned seat, you'll never want to get up and leave your study lair. Feel free to cross your legs and get comfy as you frantically scramble to finish that 15-page research paper.
Price: $57.99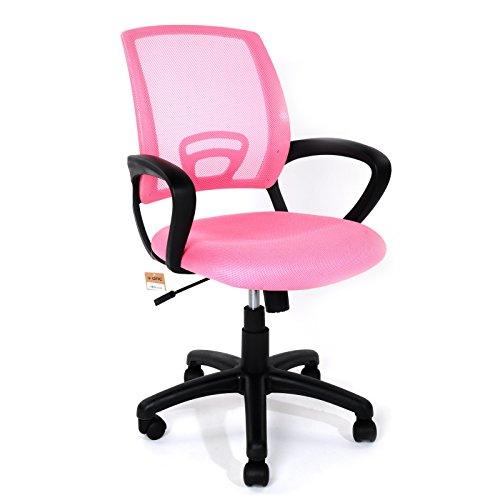 Who doesn't love a pop of color? Jazz up your boring beige bedroom with this shocking pink chair. The wide back will support you the way your high school boyfriend never did when you chose to move across the country for college instead of staying home to cashier at McDonalds. Plus, this chair has a fun side to it; you can totally bounce up and down on that foamed seat. Your butt will thank you.
Price: $54.98
So maybe this isn't exactly a desk chair, but the retro vibe totally belongs in those decked out rooms you normally only see in decorating magazines.. Who says studying needs to be dull? Homework will transform from chore to charmed, maybe you'll even bring it to the lecture hall to get into your study groove there, too. Hey, there's no rule against it, right?
Price: $56.78
4. From Messy to Classy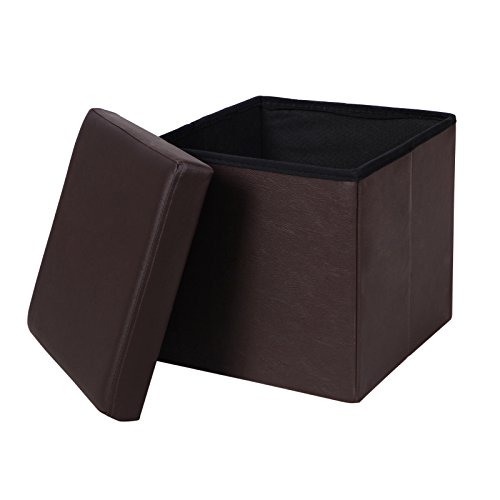 Dorms don't exactly offer tons of storage space, so this ottoman will help you disguise your clutter as a snazzy chair. The faux-leather will make you feel classy as hell even though you live in a glorified jail cell. Best of all, your mom can finally stop calling you to yell at you for slouching, because slouching while sitting on this ottoman means falling. Ouch.
Price: $27.99
5. The Comfy Chair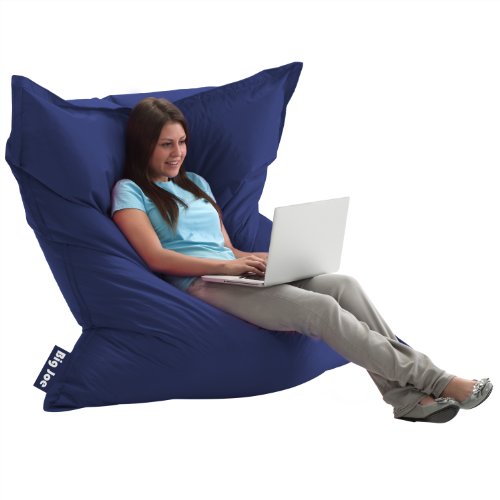 Although reaching your desk in this beanbag might prove a bit of a challenge, who says you can't study with your stuff on your lap? Hey, it's called a laptop. Snuggle up in this cozy beanbag and hell, throw a fuzzy blanket around your shoulders. Just don't fall asleep even though you know you want to-you might wake up to find out you missed your final exam. Maybe you should set an alarm to be safe…
Price: $49.23
With this multi purpose chair, you can start gaming as soon as you finish that history research paper. Although technically designed for playing video games, no one's going to sue you for using it to binge watch Grey's Anatomy, scarf down a bag or three of Cheetos or curl up with a good book. This chair's also ergonomic (which means it's good for your back) so you don't have to feel bad about sitting around all day.
Price: $39.96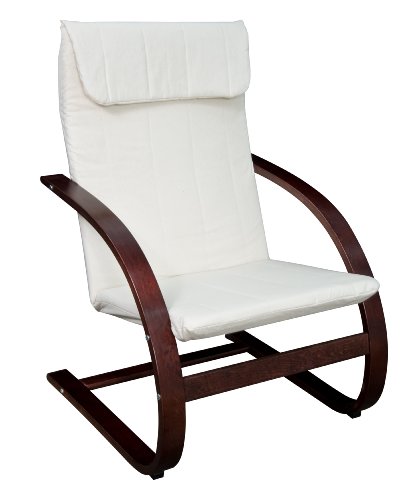 The name makes it might convince you it's meant for relaxing on the beach with an ice cold beer, not reading about how the mitochondria is the powerhouse of the cell. Let this chair's chill vibe trick you into thinking that homework doesn't suck that bad. If all else fails, just keep in mind that summer lurks around the corner.
Price: $80.12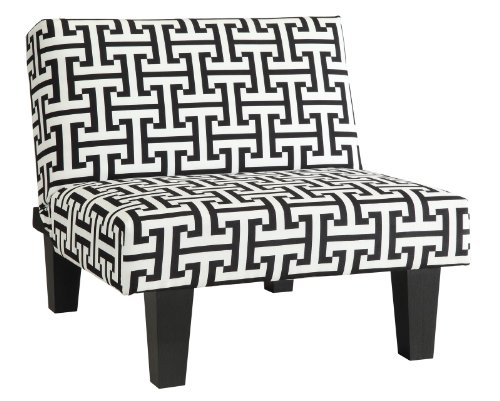 With its soft, cushiony padding and wide seat, you can permanently say goodbye to hard wooden-backed chairs. Sink down into this chair and say hello to butt paradise. The simple black and white pattern will match just about anything, from your boring white sheets to your favorite zebra print cushion. Go buy matching (AKA more black and white) picture frames, and just like that your room looks like a picture-perfect Pinterest board.
Price: $100.30
9. The Conversation Starter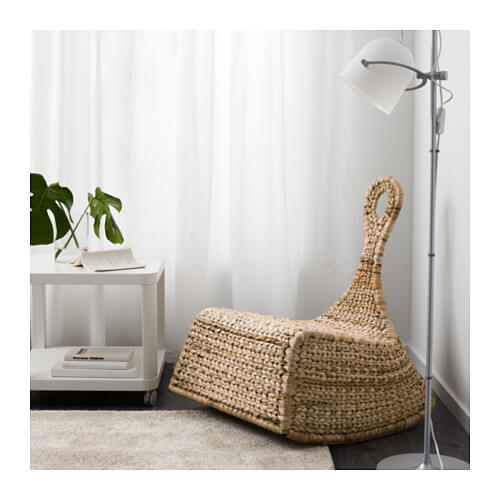 Finishing your mountain of assigned reading will feel less like excruciating pain and more like relaxing on a beach resort in this rocking chair, plus the funky design will totally spruce up your room. During an awkward party, this chair can double as a topic of conversation (I mean just look at it), while its hammock-like appearance reminds you of lazy sunny days. Don't rock too much while reading; that'll lead to a nice long—yet highly unproductive—nap.
Price: $69.99
10. The Multitask-er
You know how you never go the gym because you have so much homework (ahem, pizza) to finish? Just like the freshman 15 you've never been able to shake, your excuses will vanish into thin air. Bring home an A on your next English lit paper while working your way to the perfect summer body you deserve.
Price:
$9.99-$21.99[/easyazon_l