POV: Early October hits and you find yourself stuck on where you want to live next year. With leases for the next year already opening, you find yourself stressing out to find a place to live before spots fill up. Seems pretty ridiculous to me that we as Penn State students get forced to figure out where we want to live for the following school year a little less than a year in advance. Why so early? We didn't even put much thought into this year yet, let alone the next year. Do we want to renew our current lease? Do we want to apply for a new one somewhere else? You constantly text your friends, rapidly trying to figure it out, but you still don't know the best place to live downtown. Well, no need to worry anymore because now you do. I got you covered.
Read on for the ten best apartment complexes in downtown State College, Pennsylvania.
10. Alexander Court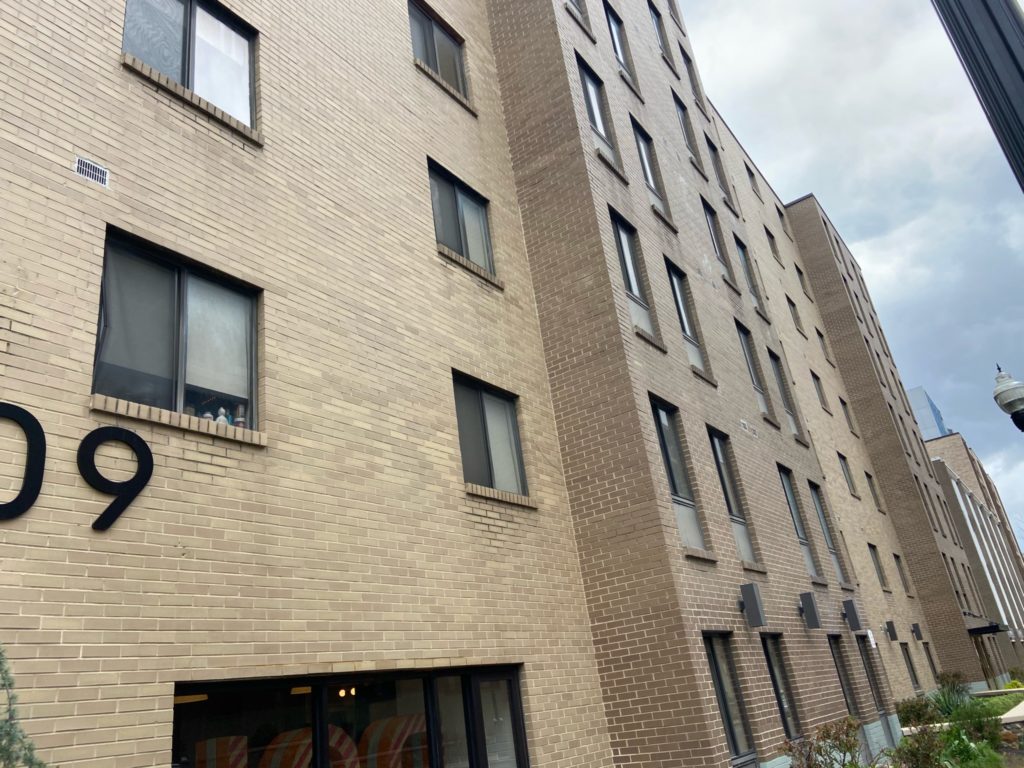 Right in the heart of downtown stands Alexander Court. Neighbors with College Pizza, a classic late-night munchie and Frat Row right up the street, Alexander Court definitely looks like an ideal place to live. Not to mention, Carvel Ice Cream sits basically right below it. Not sure about you, but my bank account would be gone in minutes if I lived there. If you struggle to control your cravings, then Alexander Court might prove a recipe for disaster for your diet—but it also could feel like the biggest blessing. Not only do a bunch of restaurant staples surround it, but you also never need to walk far to class either. The apartment complex stands at a perfect distance from both the east and west side of campus.
"My roommates and I absolutely love living in Alexander Court. The management is always super helpful and very involved with making their residents feel safe. The location is also awesome being right in the middle of downtown. It came fully furnished which was a huge help but we also added a few personal touches when decorating to make it feel more like home, like posters and pictures with friends. They also give out snacks everyday which is awesome when coming home after a long day of class," Penn State sophomore and Alexander Court resident Parker Eboli said.
With newly furnished renovations, a fitness room, laundry facilities, study lounges and a computer lab, Alexander Court goes for as high as $1,260 per month and as low as $855 per month. The complex offers four different fully furnished layouts to choose from. With a one-by-one single person apartment and a two by one basic, standard and deluxe apartment with two bedrooms and one bathroom in each, who could complain? Affordable pricing, good location and good eats? Count me in.
9. Campus Towers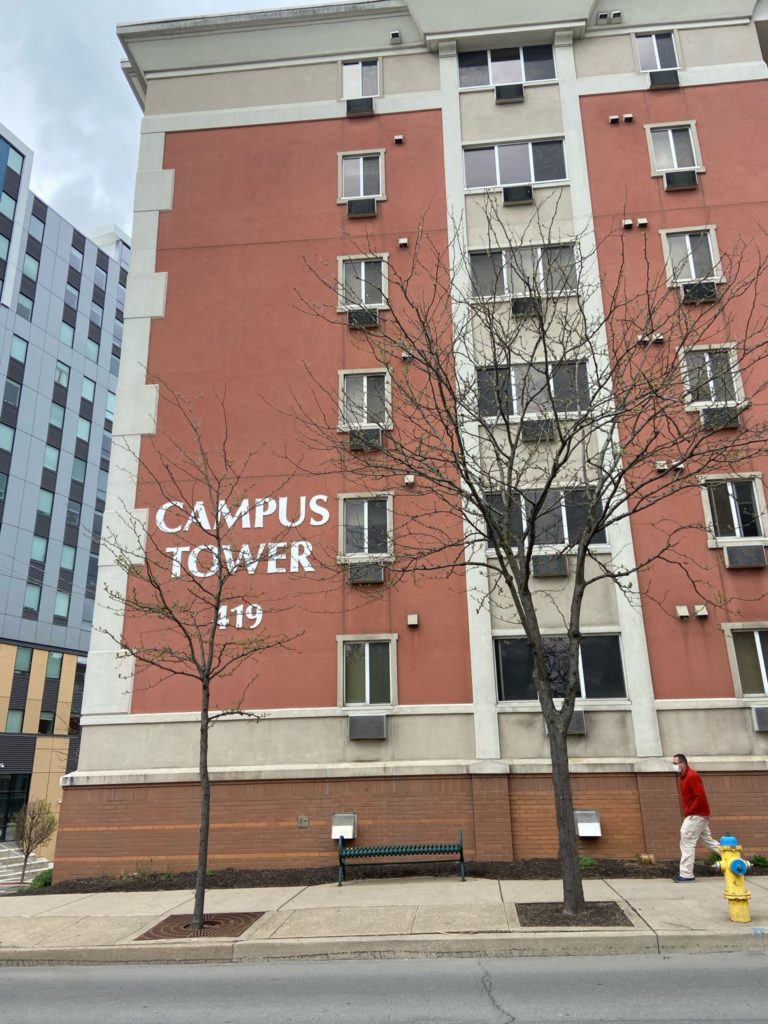 From the outside, Campus Towers doesn't seem the nicest place to live. But looks can be deceiving. How does that one saying go? Never judge a book by the cover? This describes Campus Towers perfectly. Once you walk inside, you will feel like you stepped into a different building. With couches the size of a bed and a massive flat screen TV, no wonder people want to live here. Not to mention, the location hangs right above D.P. Dough, a late-night Penn State classic. Big couches and calzones, what more can college students ask for honestly?
"I chose to live in Campus Towers for the next year because it is renovated with four single bedrooms and two bathrooms. What I like specifically about Campus Towers is how both the Starbucks and McLanahan's are basically right next to it. I also really like that it has a gym because the place I live in now has no amenities besides on-site washing and drying machines," Penn State sophomore and future Campus Towers resident Frankie Grossman said.
Location seems to seal the deal for most Penn State students and Campus Towers remains without a doubt in one of the best places possible. All kitchens even include island seating with premium furnishes. Rent payments include utilities as well. The complex offers a three-bedroom layout, a four-bedroom layout and another four-bedroom layout with a five-person occupancy.
8. The Metropolitan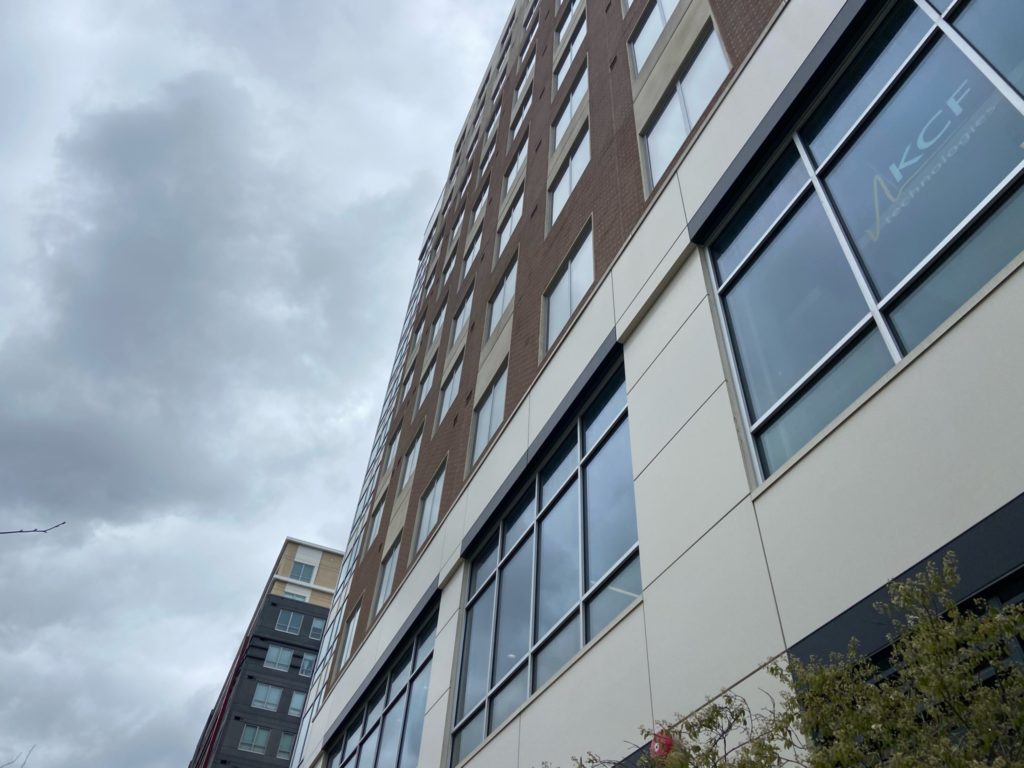 The Metropolitan, usually referred to as "The Met," gets classified as one of the first of, what we call, "The State College skyscrapers." Built in 2017, the Met started a surplus of luxury apartment complexes in State College. With private study rooms, on-site management, a resort-style pool, free tanning and an electronic key system, this place definitely appears attractive to the Penn State population. Want to live alone? No problem. The Metropolitan also offers a studio complex.
"When looking for an apartment, I really wanted to find somewhere that I instantly felt safe and cozy in while also being practical. When my friends and I toured the Met we were all ecstatic because of all the amenities and space we would have. We also took into consideration the price compared to other newly renovated apartments. Everything was so clean and new and I could not be more excited to live there next year," Penn State University freshman and future Metropolitan resident Carly Rinaldi said.
The only thing that ranks the Met so low? The location. Located so far west, way past nearly all the academic buildings. This comes off as a major turn off for students, especially those who always run late to class. On the bright side, Orange Theory Fitness sits right below the Met. Talk about getting a bougie workout in an easy way.
7. Cedarbrook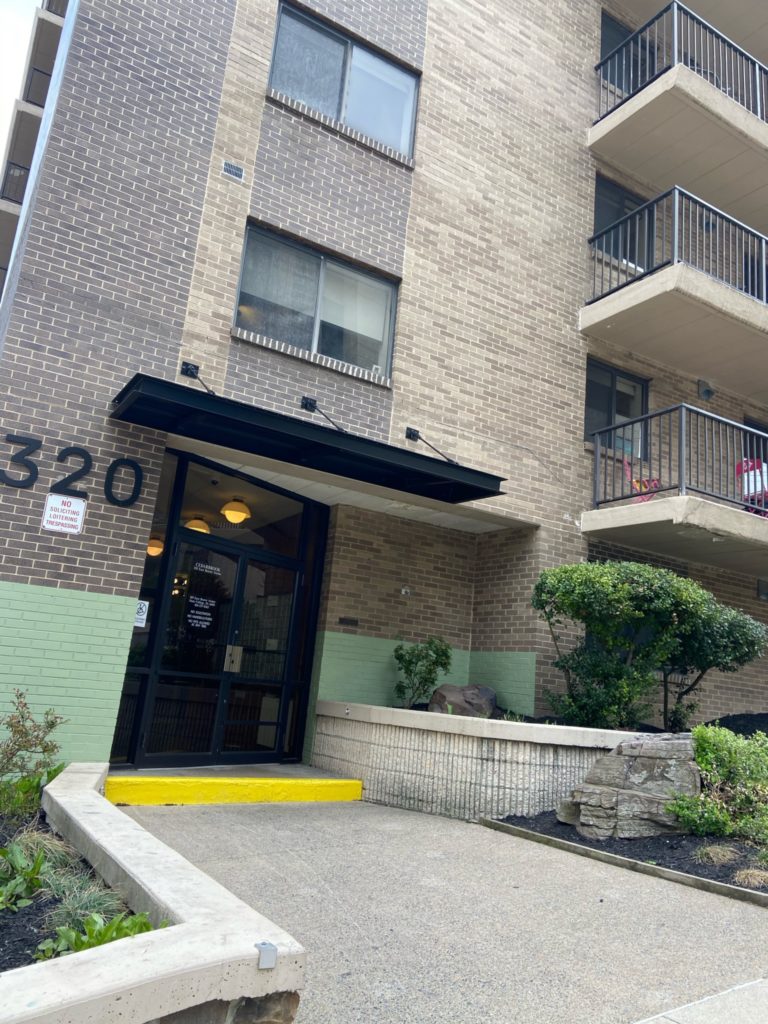 You can most likely find Cedarbrook residents sitting outside on their balconies on a warm afternoon blasting music and drinking a beer. State College or the beach? The world may never know. Newly renovated, the balconies overlook East Beaver Ave and come fully furnished. Not to mention, frat row can literally act as Cedarbrook's backyard. Who wouldn't love that? Cedarbrook offers twenty-four-hour emergency services, a fitness room, laundry facilities, computer labs and study lounges. The complex comes at a very affordable place for students who look for a nice apartment in a good location.
"I've loved living in Cedarbrook this past year. It is in the center of downtown State College so nothing is too far away and my apartment has a balcony with an amazing view. When the weather is nice, my roommates and I will sit on the balcony, listen to music and grill food. It's so fun that so many other tenants do the same thing when it's nice out too," Penn State sophomore and Cedarbrook resident Joey David said. "Cedarbrook was also just newly renovated, so everything is brand new as well which definitely causes minimal issues around our apartment."
Cedarbrook sits at one of the most popular places to live. Some of what the complex offers includes a studio layout, two different one-by-one layouts and a two-by-two layout. Although residents share rooms, a huge divider comes with each room to give each person their own personal space. The apartments seem pretty roomy as well, giving each resident enough space to store their things.
6. The Legacy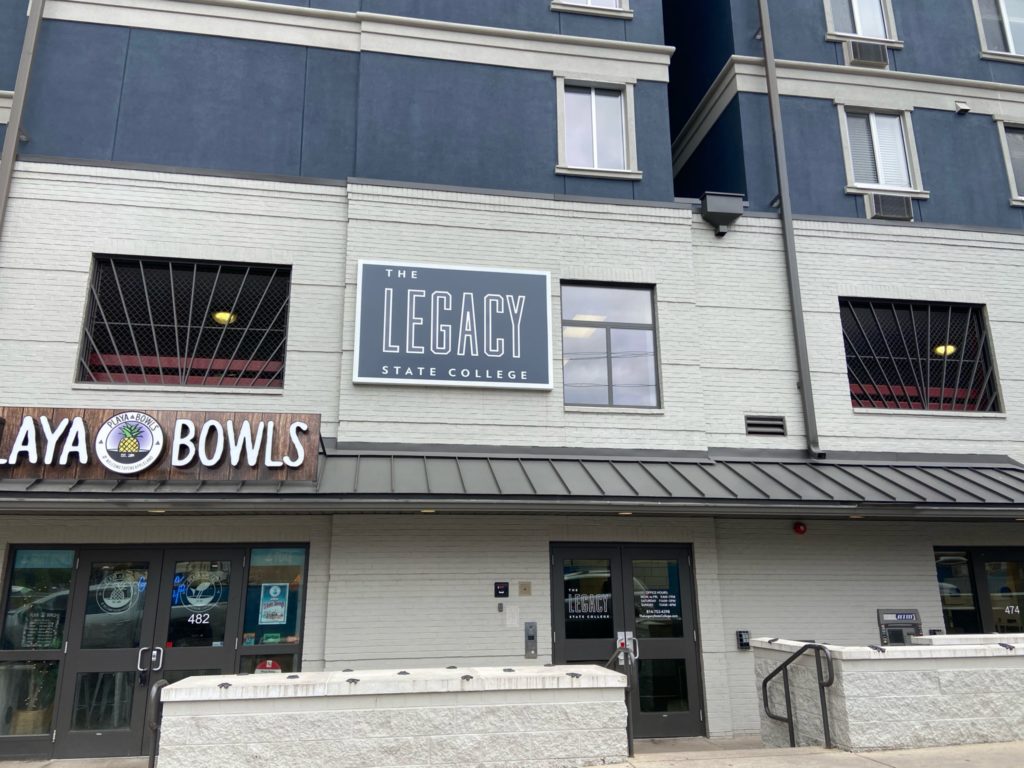 Located right above Playa Bowls, the Legacy sits on the east side of campus. The newly renovated apartment comes with stainless-steel appliances, upgraded high-speed internet, new flooring, lighting and granite countertops. The building also gives residents access to friendly employees always ready to help and say hello. On-site laundry and parking also get included. The complex only offers one four-by-two layout, meaning four bedrooms and two bathrooms.
"As a freshman in college looking for a place to live, I knew I wanted a place to call home. This past year living in the Legacy has done just that. With a location close to my favorite restaurants downtown and campus, I never have to walk far," Penn State University sophomore and Legacy resident Jess Holgado said. "The security and staff have been so considerate and kind with surprising their residents with free Mac and Cheese, coffee, donuts and pizza in the lobby. We have never had any issues living at the Legacy and I always feel so welcomed and comfortable in this apartment complex that I call home."
The one downfall to the Legacy remains the fact that it does not host a gym. Although definitely not the end of the world, some students may consider it a make-or-break deal. But don't worry gym rats, the LionHeart fitness center sits as the Legacy's next-door neighbor. You can still easily hit leg day living at the Legacy. The lack of a gym should not make or break the deal.
5. Pugh Centre
"Convenience at your fingertips." What more could you ask for as a college student? Located right on the corner of Pugh Street and Beaver Avenue, this apartment complex comes off as very ideal. With fully furnished apartments, on-site parking and an expanded fitness center with big windows overlooking downtown State College. The Pugh Centre comes off as, without a doubt, a great place to live. The late-night Halal Cart even sits directly across the street.
"I have a corner unit and I vividly remember how me and my roommates were in awe at how beautiful it was when we first walked in on move-in day. We decorated it so nicely to make it feel like home for each and every one of us and I never want to move out. The rent is also very affordable and accommodating per person," Penn State University sophomore and Pugh Centre resident Alexa Spilotras said.
The only downside to the Pugh Centre remains the location. Some may consider the location too far west. The complex offers seven—yes, I said seven—different floor plans. All seven include four bedrooms with three bathrooms in all different layouts. Residents can easily pick out which layout they like the best to make them feel most at home.
4. The Edge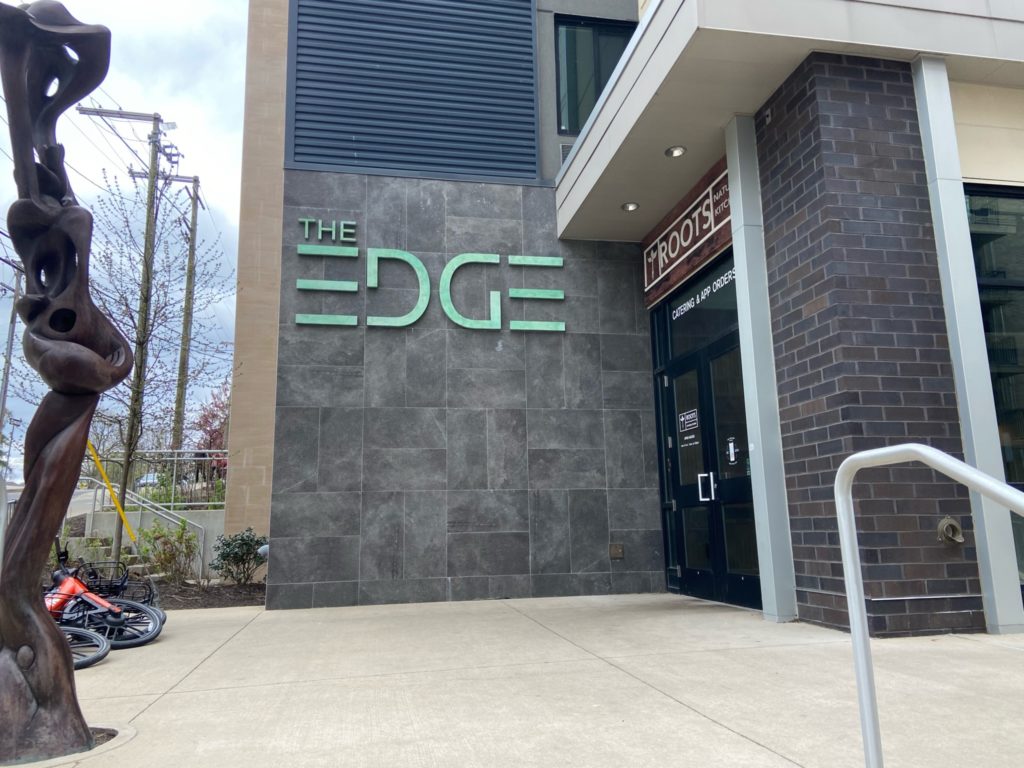 Located right above Roots Natural Kitchen, that one restaurant downtown that you almost always see a line out the door for. Everyone's "healthy version of Chipotle." I think these statements should give you all you need to know about the Edge. Just kidding (not really). Perfectly located with up to a six-person occupancy, The Edge boasts a fitness center and onsite parking. The modern look it gives makes it appealing for almost any Penn Stater to live in.
"I chose the edge because I get my own room for $920 a month including utilities which is fairly cheap for being a luxury with a gym, study room and security. It's also right downtown not too far west, close to frat row and close to all of my classes. It seemed very well maintained and updated and it has a modern look to it which I really liked," Penn State sophomore and future Edge resident Megan Goldstein said.
With multiple study lounges offered and an on-site laundry room, the Edge feels like home. Not to mention, app enabled smartphone entry makes it easy for any resident to come in and out. No need to remember a key or fear losing it. All the Edge's complexes can fit up to six people. Three different layout types get offered to students for them to easily choose their preference.
3. The Standard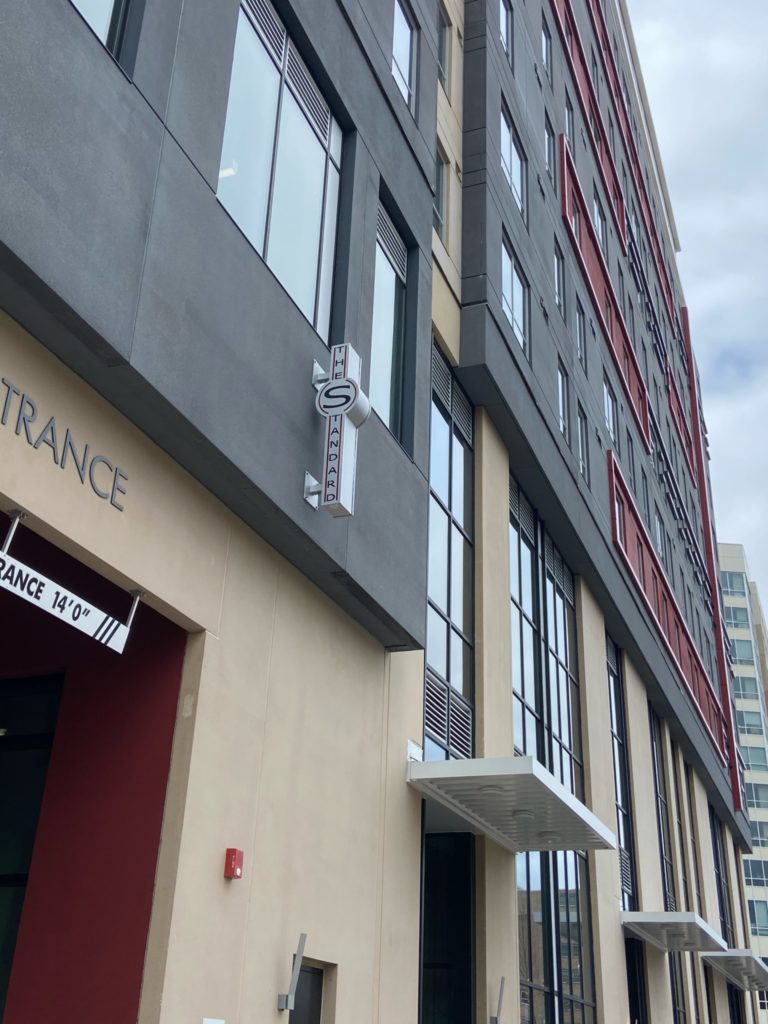 The Standard holds the title as the newest addition to the State College apartments. This year marks the first year the complex opens its doors to residents. As quoted on the home page of their website, "say hello to luxurious student life." At first glance, The Standard looks like an all-inclusive family hotel on some beach in Florida. I'm not exaggerating. With resort style amenities such as a pool, hot tub, a club room with video games, a fitness center, tanning beds, and more why in the world would you ever want to leave? The Standard is located in multiple different college towns such as Gainesville, Florida and Auburn, Alabama. No wonder it now made an appearance at State College as well.
"I first chose to live at the Standard during COVID, so it really attracted me that I would be part of the first group to live here. During a certain period of their leasing season, they gave out concessions each month off of rent, so I got a deal for $300 off each month when I signed," Penn State sophomore and current Standard resident Zoe Vlamis said.
The location may make some students hesitant to sign a lease. The complex lingers on the west side of town, which seems inconvenient for most Penn State students, as it can be a far walk from most main academic buildings. Rent can also seem super expensive, but I mean hey, I think the building offers a lot to make up for it. The Standard offers six different floor plans, with both a studio and a studio suite option. Too much not to like here to worry about location if you ask me.
2. The Rise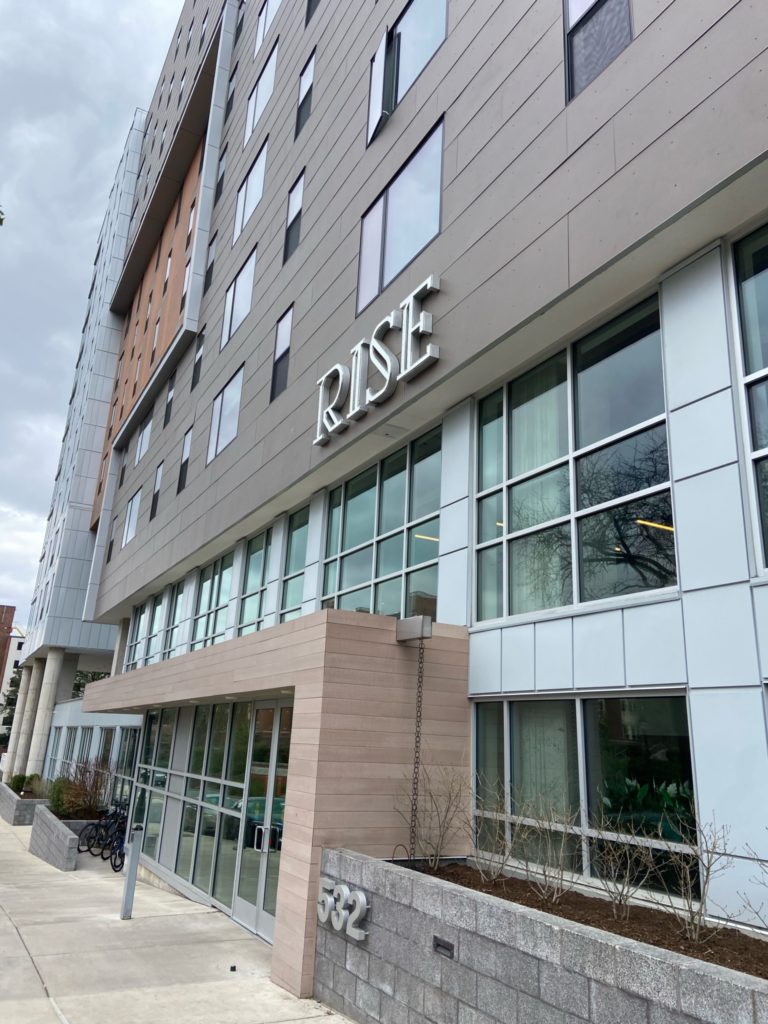 Every time you ask a Penn State student where they live, seven times out of 10 I can guarantee you they will tell you they live at the Rise. The skyscraper apartment complex remains newly built and appealing to any student to live. Not only does it charm students due its location, but the Rise also easily makes any resident feel at home. It includes a whole inside and outside lounge that includes a pool table, a hot tub, a grill, some TVs and a seating area. Not to mention, a gym facility free to all residents. Every room includes a flat screen TV, hardwood floors, stainless steel appliances, memory foam mattresses, free wi-fi and a washer and a dryer. I think I can safely say you'll live in luxury at the Rise.
"While the apartment itself gives me a great living space, it's the environment that I feel truly makes your rent worth it. I'm dedicated to staying fit, so having a huge gym right where I live is super convenient. Also having multiple study rooms and spaces along with many spacious and inviting common areas makes living here so easy and it fits all of my needs perfectly," Penn State University sophomore and Rise resident Abby Giambrone said.
Not to mention, the Rise also dedicates itself to sustainability. As mentioned directly from the home page on their website, "we think green living is more than just a trend." With a goal to have a positive impact on the environment, the Rise makes it easy and feasible for all their residents to reduce, reuse and recycle. The complex offers many different floor plans including three different studio options, three different two-bedroom options, four different three-and-four-bedroom options and six five-bedroom options.
1. The Maxxen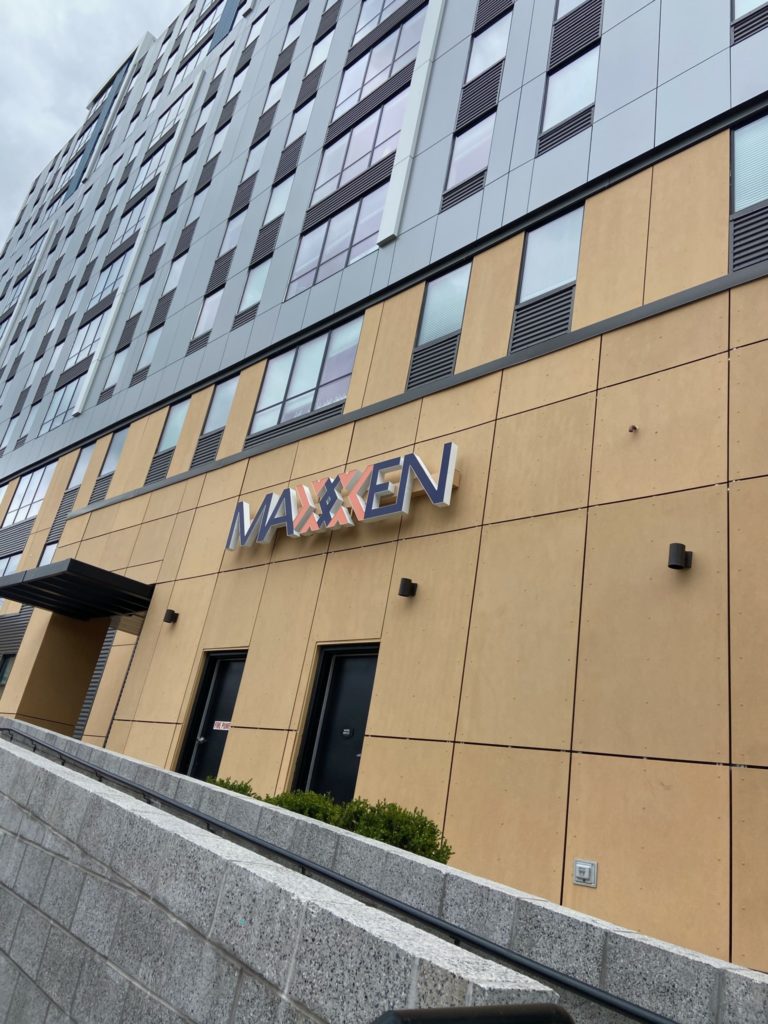 The Maxxen stands as the best apartment to live in at Penn State. Formerly known as "The Here," this apartment complex resides in the heart of downtown State College. From being smack in the middle of the East and West side of campus, to a five-minute walk from all the restaurants and bars downtown, this definitely feels like the ideal place to live. Newly built in 2020, the luxury apartment complex automatically attracted Penn State students for a variety of reasons. Want to stay healthy and work out? No problem. Not only does the Maxxen include a health and fitness center, but it also includes a yoga room with an on-demand fitness room. Want to get some homework done? No worries. A club room with a group study area is included. Not to mention, the building includes a computer lab with printing and scanning machines.
"As a freshman, what drew me to living at the Maxxen was the location, the gym and I liked that I would get my own room. I felt like I could get my money's worth with everything included. I also like that you need a key fab to get in and out of the apartment building. Having this type of security was huge for me," Penn State University sophomore and current Maxxen resident Paige Box said.
Thought it couldn't get better? There's an outdoor deck overlooking State College with grills and seating areas. There's even an indoor gaming lawn with TVs and a pool table. It includes a golf simulator, a third party operated coffee bar and a lounge. It almost sounds like I'm talking about a hotel. Although the Maxxen hangs a bit more on the expensive side with residents paying roughly $1,400 a month, students can rest assured that The Maxxen makes for the ideal place to live on campus. The Maxxen offers numerous amounts of floor plan options. You can find six different two-bedroom layouts, two different three-bedroom layouts, five different four-bedroom layouts and three different five-bedroom layouts.
College Magazine does not condone underage drinking.