The University of Florida might be in a small town, but don't let its size or its proximity to the absolute middle of nowhere fool you. Gainesville is jam-packed with things to do, whether you'd rather hike until your feet fall off or drink until you forget you have feet.
Get your bike or bus fare ready for a day to remember in Gainesville.
6:00 a.m. – Stadium workout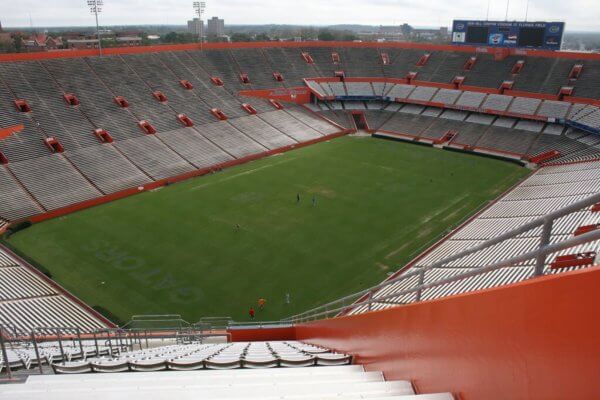 The hardest hour of your life isn't your 8:30 a.m. class. Doing "stadiums" for an hour definitely trumps that. But hey, you can't skip leg day, right? Running up and down the steps of The Swamp is one way to avoid the always crowded Southwest Rec. There's a sweet kind of irony behind sweating to death while passing by rows and rows of chairs. At least you won't have to worry about finding a place to take a breather.
7:00 a.m. – Breakfast at The Flying Biscuit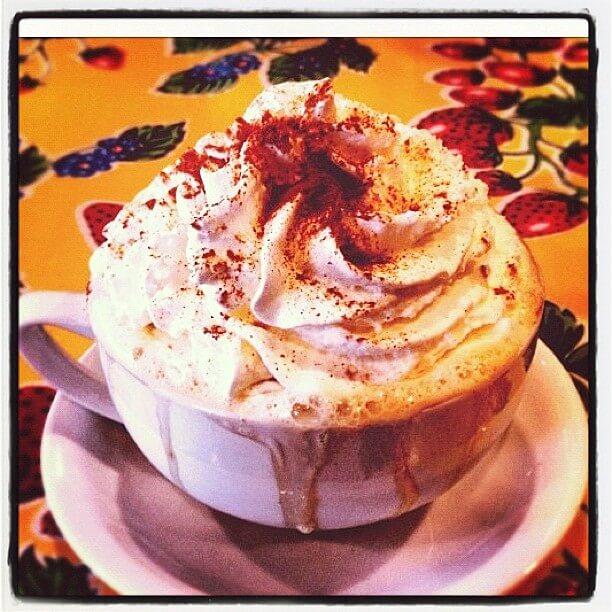 Even though breakfast is served all day, you'll want to get to this Gainesville breakfast joint early.  Nobody can get enough of the pillow-y biscuits that give The Flying Biscuit its name. Make sure you sample their signature cranberry apple butter, and if you're hankering for protein after doing stadiums, one of the restaurant's 20 or so different egg dishes are bound to satisfy.
8:00 a.m. – Get free Gatorade
As you might expect, Gatorade is on tap in its birthplace—or at least it is in the infirmary. Help yourself to pro bono electrolytes right in the lobby to keep yourself hydrated throughout the day. No doctor's note required. After all, you need something to cool you off as you travel to your next destination.
9:00 a.m. – Splash around in Lake Wauburg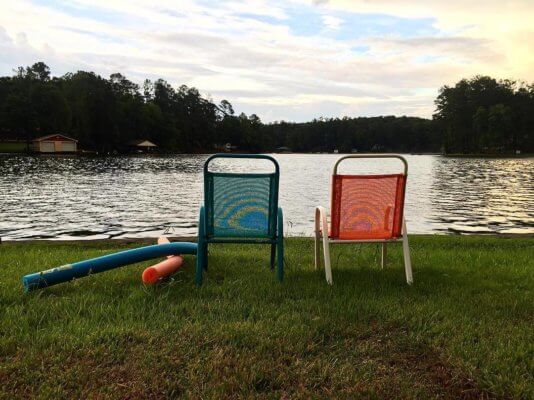 You don't have to wait around for July for summer camp-style fun in Gainesville. Florida weather means it's almost always a great idea to hang out lakeside, as long as you don't forget your bug spray and sunscreen. You can rent anything from a kayak to a four-person pedal boat to explore the water. When chilling onshore, there's Frisbee, flag football and soccer, or you could even try braving a rock climbing wall.
10:00 a.m. – Check out the Florida Museum of Natural History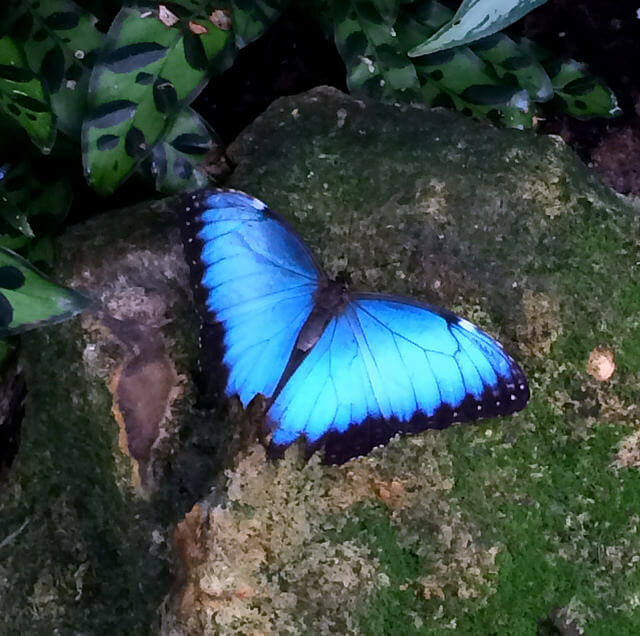 As long as the butterfly episode of Spongebob didn't freak you out as a kid, the Florida Museum of Natural History is the place to be. The McGuire Hall portion is the largest butterfly-based research center in the world. The museum's Butterfly Rainforest exhibit surrounds you with colorful, fluttery wings of over a thousand of the insects. Any woodland princess would be jealous.
11:00 a.m. – Visit the Harn Museum of Art
Right next door is the Samuel P. Harn Museum of Art, where you can admire thousands of works from all over the world. When you're done taking it all in, you can relax in one of the museum's many gardens. The Asian Rock Garden is complete with raked sand. Talk about zen.
12:00 p.m. – Grab Krishna Lunch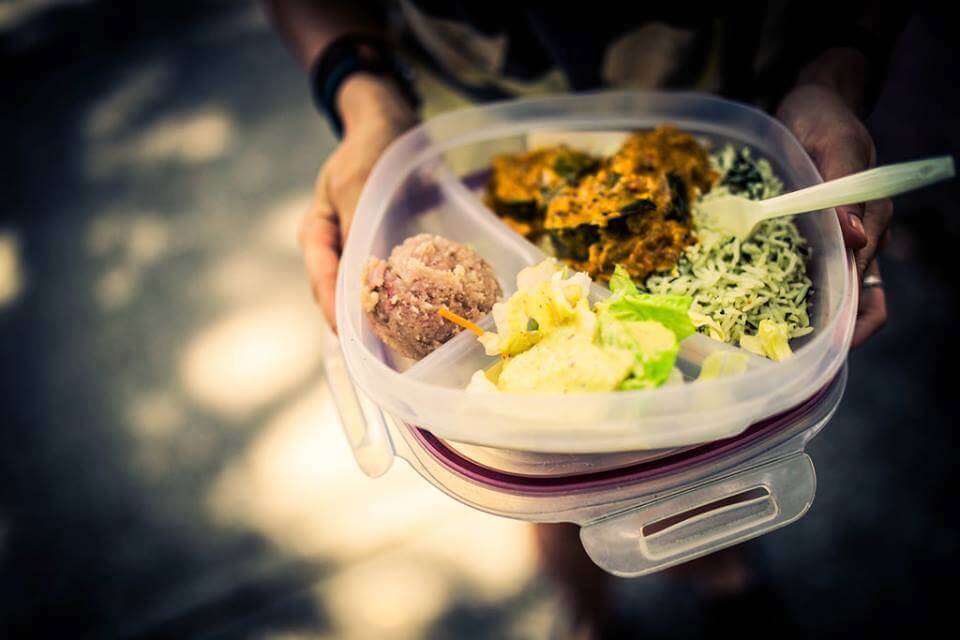 Making the trek through the busy Plaza of Americas for Krishna Lunch is a decades-long UF tradition. Every weekday, you can score all-you-can eat Indian-inspired vegetarian food for just five bucks. Half the fun is sitting in the grass or on the brick siding of a bike lane with your friends and eating off of bursting plates. The other half is the scoop of halava that comes with every meal.
1:00 p.m. – Say hi to the man in the moon
Gainesville is home to lots of awesome street art, some pieces creepier than others. As you make your way downtown, you might meet a mustachioed moon known as "Luna" and start walking fast. While you're at it, you can move on towards the Artisans Guild Gallery for a taste of local paintings and crafts.
2:00 p.m. – Beat the heat with a Hyppo popsicle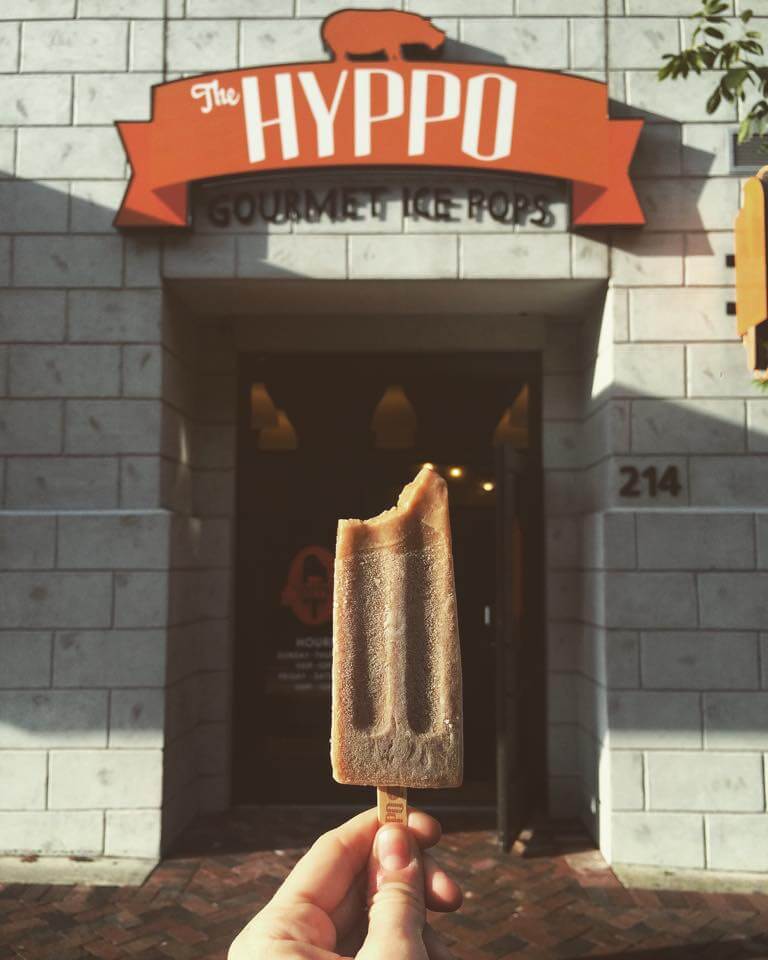 Give in to temptation. Get yourself a popsicle from The Hyppo. With flavors like Blueberry Cheesecake and Champagne Mango, it's easy to forget they're made (mostly) out of fruit.
3:00 p.m. – Catch a show at the Hippodrome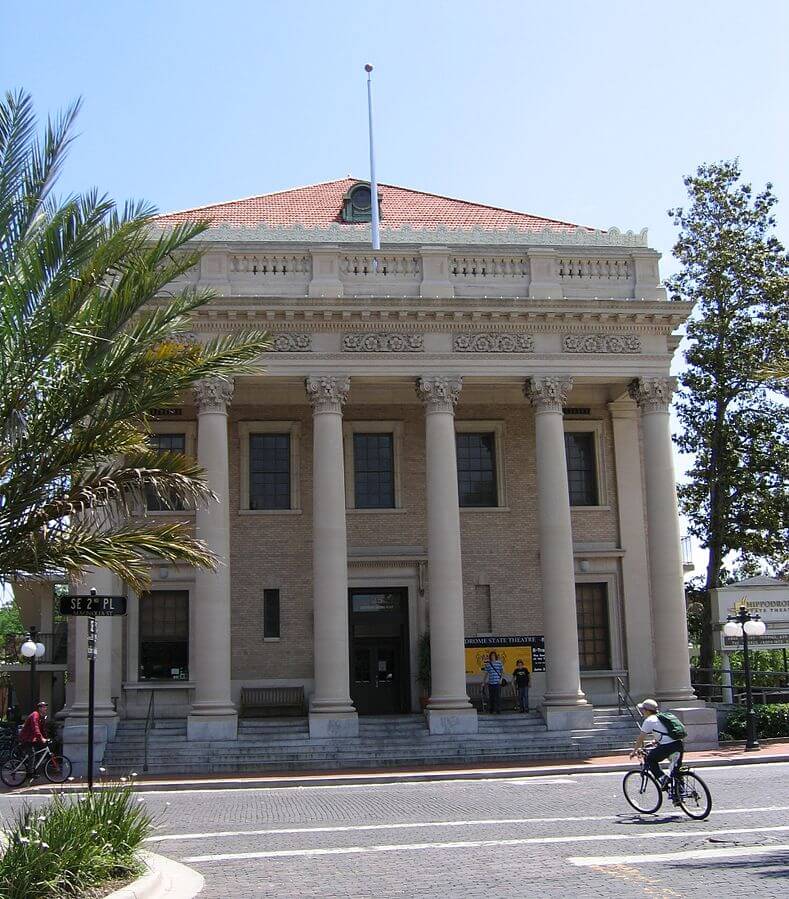 Cross the street to switch from one hippo to another, and meet the gleaming white architecture of the Hippodrome State Theatre. Despite the building's intimidating Grecian columns, you don't have to worry about being limited to Shakespearean classics (although you can have your Hamlet). From Broadway shows to foreign films, the Hipp has got your inner drama kid covered.
4:00 p.m. – Hit the books at the Civic Media Center and Wild Iris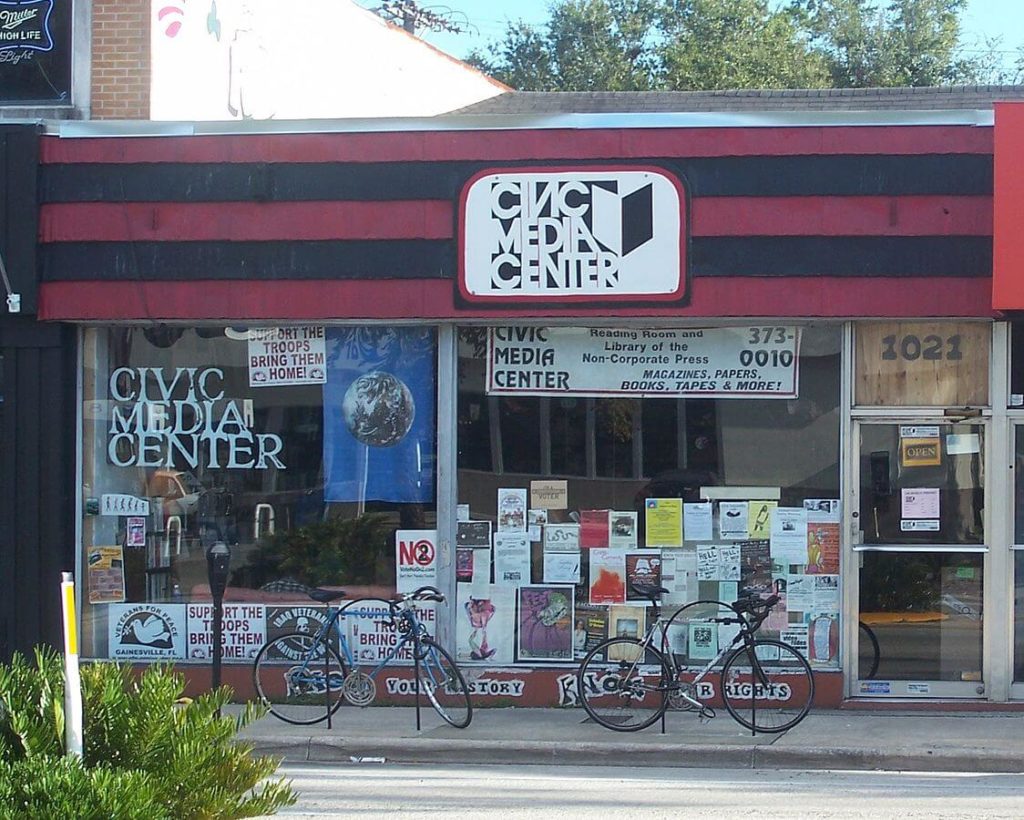 Just a little further down Main Street lies what's known as the CMC–an alternative library where you can brush up on the subjects that history books leave out. Local activists gather at the CMC for both planning meetings and movie screenings, and the building is also a great venue for concerts and comedy shows. A few steps away is the neighboring Wild Iris, which happens to be the only feminist bookstore in the state.
5:00 p.m. – Relax at Green Pond
Outside the hustle and bustle of UF's Reitz Union, you'll find grassy stairs leading down to a tranquil pond. The Green Pond's a great place for peace and quiet (if you ignore the nearby bus stop) while studying or snoozing. With a little luck, you might see a turtle or gator in the water.
6:00 p.m. – See bats fly at sunset
As the sun goes down, the inhabitants of UF's Bat Barn and Bat House take flight. Look to the sky in the right weather and you might just be greeted with a cloud of bats overhead. And yes, "cloud" is the right word…you're observing a colony of around 300,000.
7:00 p.m. – Watch a show at Constans Theatre
A visit to UF's on-campus theatre is perfect for a musical buff, dance fan or anyone sick of going to the movies.   "[Spring Awakening] distracted me during a stressful time, and its songs helped pull me through it," freshman Meg Cannan said. "The beauty of plays is that they can act as escapism for a while and then linger, changing your perspective." Even if performing arts isn't your thing, support fellow Gators rock the stage.
8:00 p.m. – Hear live music at Bo Diddley Community Plaza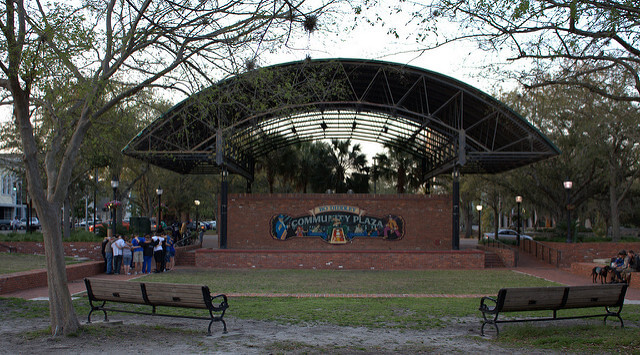 Fridays means free concerts at Bo Diddley–which definitely beats hearing your roommate sing in the shower while she gets ready for another first date. "Usually the music is relaxed and fun," junior Taylor Baker said. "Most people are sitting in the grass with friends or partners, smiling and laughing in between songs." Going to the plaza is a great way to get out of your dorm and into the Gainesville community without spending a cent.
9:00 p.m. – Have dinner in midtown
Hate Midtown for its slight dinginess and constant traffic. But you can't fault it for its variety. Only on University Avenue can you order a donut, an ice cream cake, a sub sandwich, a sushi roll and print a giant cutout of your own face in the same building…and then walk to class. Sure, the noise on Friday nights coming from the long line of bars can be unbearable sometimes, but there's a restaurant to account for every taste.
10:00 p.m. – Hit up the nightlife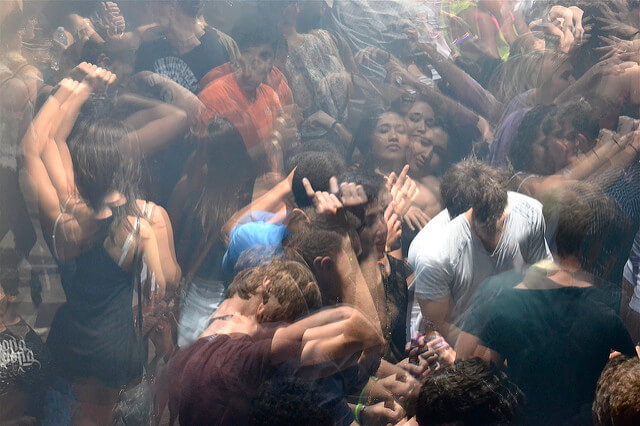 Midtown or downtown, clubs and bars in Gainesville are hardly in short supply. The Atlantic Nightspot is a local favorite among the roughly 40 spots to choose from down the road. "If you like music [the Atlantic's] a good place to go," Gainesville resident Paul Christian said. "Some nights they do free beer before 10." Just make sure you skip out on driving to save cash and time. If you think parking on campus was bad, you haven't seen anything until you're in downtown Gainesville.
11:00 p.m. – Munch on Cuban pastries at Flaco's
Little else can match the joy of digging into a massive burrito or fresh-out-the-oven pastelito at Flaco's. The bakery's late-night hours mesh perfectly with *ahem* busy-weekend college schedules. Plus, Flaco's probably one of the few (if not the only) places in Gainesville where you can order a bottle of Malta.
12:00 a.m. – Indulge in Midnight Cookies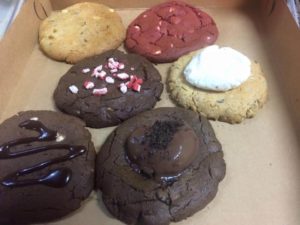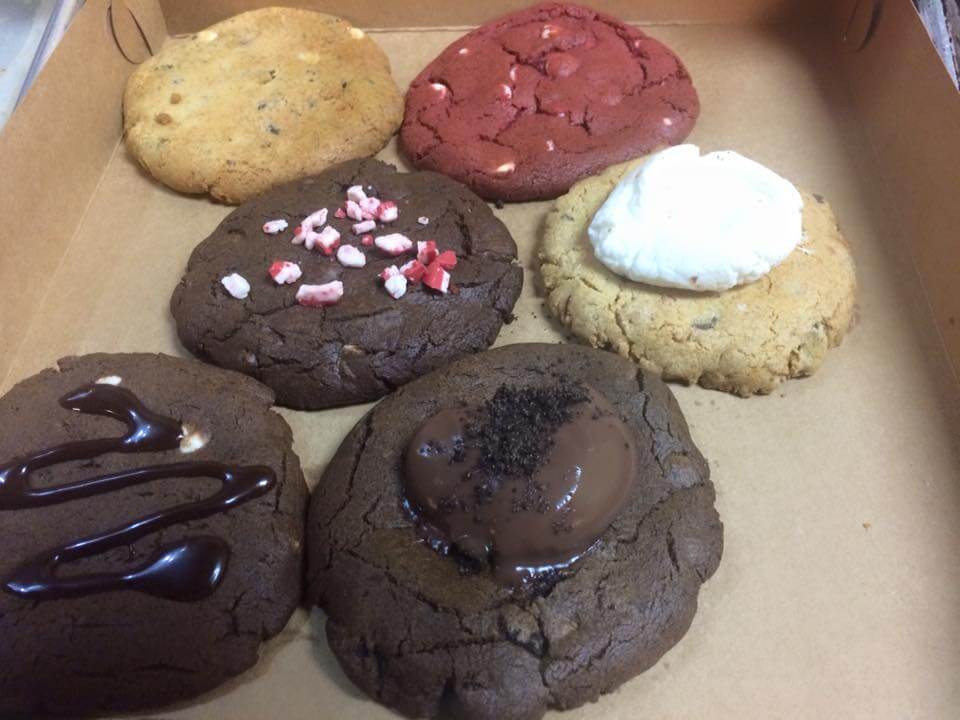 Splitting a huge order of warm Midnight Cookies with a group of friends is an unwritten UF rite of passage. "It's the cook-key to happiness," freshman Logan Kraus said. Of course there's chocolate chip, but why bother with the same ole when you can try one of their rotating flavors like Hot Chocolate? No matter how late it is, sugar is always a fun way to break up a study session. "[Midnight Cookies] helps de-stress," freshman Amy Likamwa said. Delivered hot out of the oven, the cookies put the "fresh" in "freshman 15."
1:00 a.m. – Behold the DNA bridge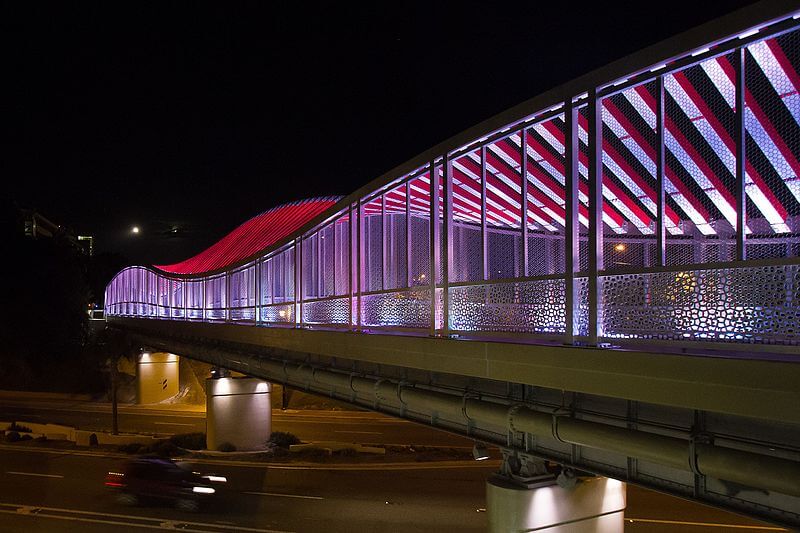 The bridge that overlooks 13th Street, otherwise known as the "DNA bridge," looks like it's twisting as it connects Shands Hospital to the apartments on the other side of the street. The bridge is at its best when it's lit up in neon at night. What better time to visit than the middle of the night when hardly anyone is on the road?
2:00 a.m. – Dunk doughnuts at Gator Baked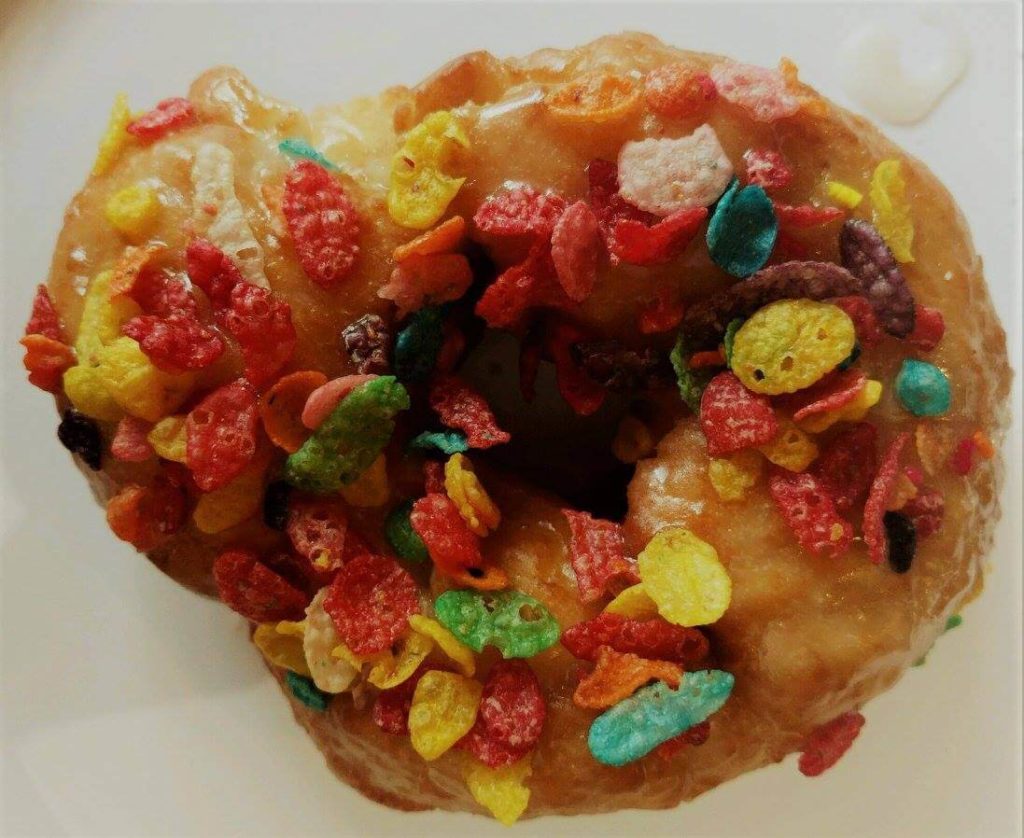 Gator Baked understands college students. Only this bakery provides the experience of biting into a Slim Shady donut—that is, a donut covered in M&Ms—in the wee hours of the morning. Maple bacon and cereal toppings on other flavors make their menu truly Instagram-worthy. And that's only covering the sweet stuff.
3:00 a.m. – Take the Later Gator back to campus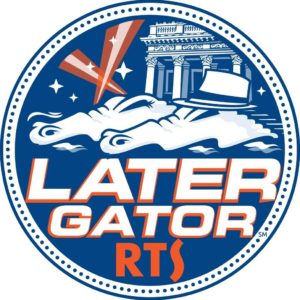 Safety first! There's nothing like being the only kid on the RTS bus and blinking awkwardly in the darkness while the driver is silent. "Once on the 12, I talked to a guy who said he had to leave his house because the police were searching his home for drugs. He said I could call him Thor, on account of his long blonde hair, and that he was a drug dealer," junior Lissandra Bryan Dyer said. Only in Gainesville.
4:00 a.m. – Recharge at a still-open Starbucks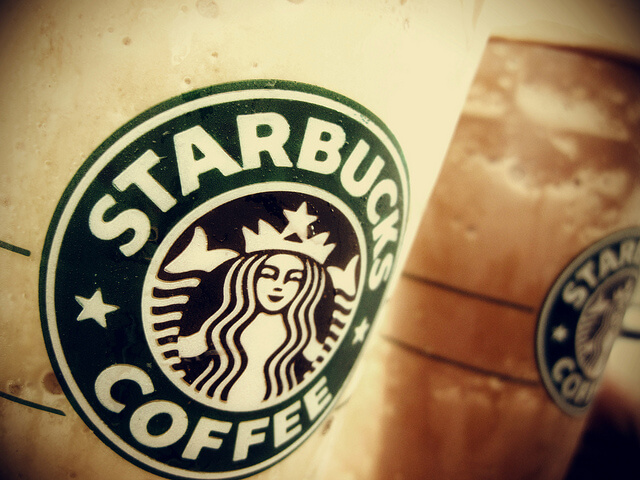 Depending on the semester, either Marston Science Library or Library West will be open 24 hours. And at UF, where there's books on multiple floors, there's Starbucks.
5:00 a.m. – Watch the sunrise from the library window
From any upper floor in a UF campus library, you can gaze at the tangle of buildings below glow orange as the sun comes up. Sunrise is one of the few times you'll ever see Gainesville at a standstill. Take in the quiet while it lasts and appreciate the city you call home.
Don't forget to explore these things to do at UF before you graduate
Written by Kaylin Purvis
We've all heard that college is supposed to be the best four years of our lives. But with most of your time spent going to class, hanging out with friends and cheering on the Gators from the stadium, falling into a routine comes easily. Before you know it, you have a diploma in your hand. To avoid a serious case of post-grad FOMO, make time to get off campus and explore everything the Swamp has to offer. After all, Gainesville has more hangouts than just Lib West and Grog. For the ultimate college town experience, check these ten items off your bucket list before you turn the tassel.
1. CHEER ON THE GATORS IN THE STUDENT SECTION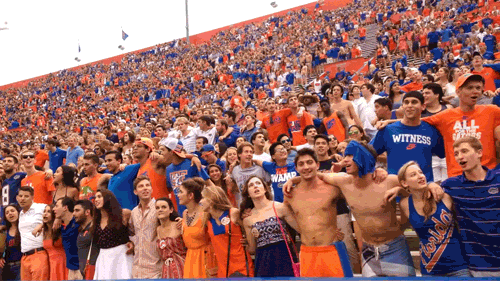 Would you even be a Gator if you didn't attend a fall football game? No other experience compares to getting loud in the student section and cheering for the Gators money down and joining in the infamous band chants. Although you might get pushed in the back from the frat boy that has fallen down 3 rows because he's been tailgating since 8 a.m., why does it matter, right? It'll be fun, they said, especially when the orange and blue scores a touchdown. There's no better way to spend your Saturday than gator chompin' in The Swamp.
2. TAKE INTERESTING ELECTIVE COURSES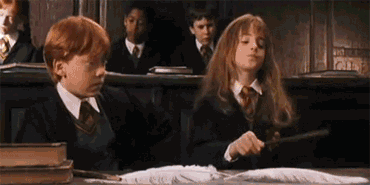 Sometimes we get stuck in a schedule swamp. Time to alleviate stress and treat yourself to fun, yet interesting, electives like ANT2301 Human Sexuality or AFA4352 Black Hair Politics. "Taking classes in the Center for Women's Studies challenged a lot of my previous conceptions of gender and sexuality and definitely made me a better man," recent grad Chris Wilde said. College is all about exploring and personal growth. You don't have to limit yourself to classes for your major or even within your college.
3. CLIMB TO NEW HEIGHTS AT LAKE WAUBURG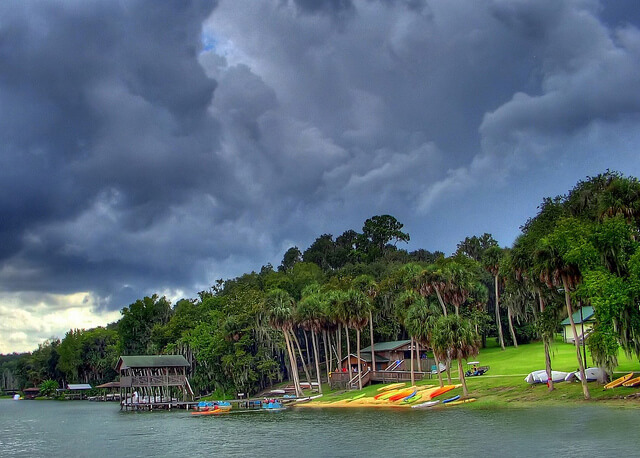 Need a place to relax and enjoy the great outdoors? Gators can head to Lake Wauburg, just eight miles from campus. Paddle board through the calm waters, play a pick-up game of volleyball, rent a kayak and wall climb to develop strength. Grab your friends and make a day of it—just take your Gator1 card and you can bring up to four guests with free entry.
4. CHOMP ON SOME GAINESVILLE EATS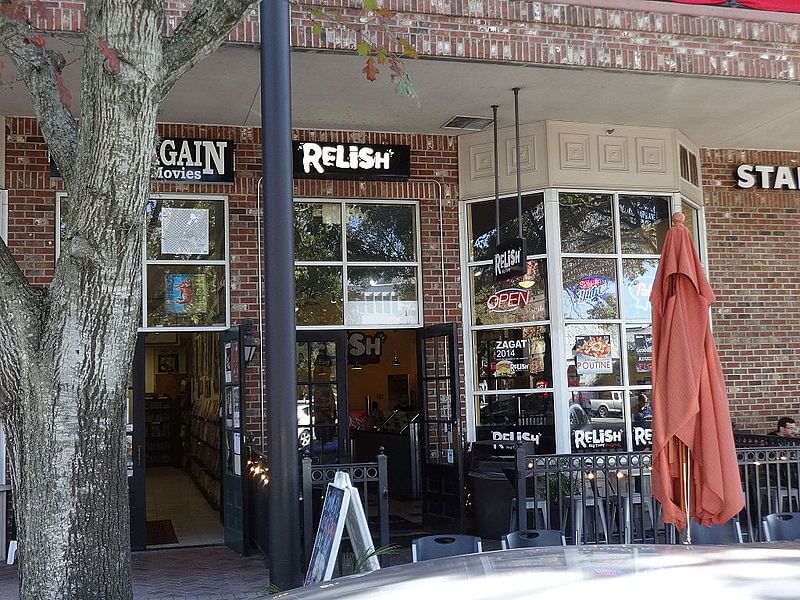 Explore outside of campus and you'll find your new favorite chow option, guaranteed. Gainesville offers food options that will leave you with some serious separation anxiety (RIP Leonardo's), so get it while you can. Some must-try places include: The Hyppo (all natural, gourmet ice pops), Relish (late night drunk burgers) and Karma Cream (organic coffee and vegan desserts). "There's many hidden gems in downtown, like the breweries, that students don't know about," recent grad Dwayne Fletcher said. Who cares about the freshman 15? Venture out and see what the 'ville has to offer. YOLO.
5. GATOR STOMPIN'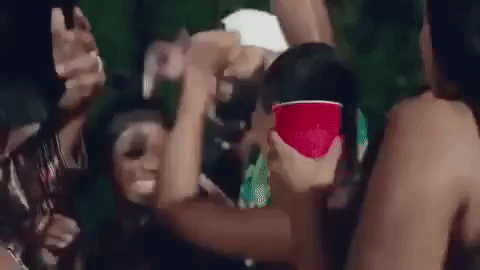 Tired of the frat parties and overpriced drinks at Mid? Try the annual Gainesville pub crawl where a t-shirt grants you access to nightclubs, bars and restaurants with complimentary drinks (if you're 21 and older), plus food and live music for the underage crowd. "The experience is unbeatable. You just vibe with random people of all different backgrounds and cultures… and get into crazy, unforgettable situations," senior Ivanie Carswell said. You're not officially a Gator until you've attended Gator Stompin'.
6. CHECK OUT the 5TH AVENUE ARTS FESTIVAL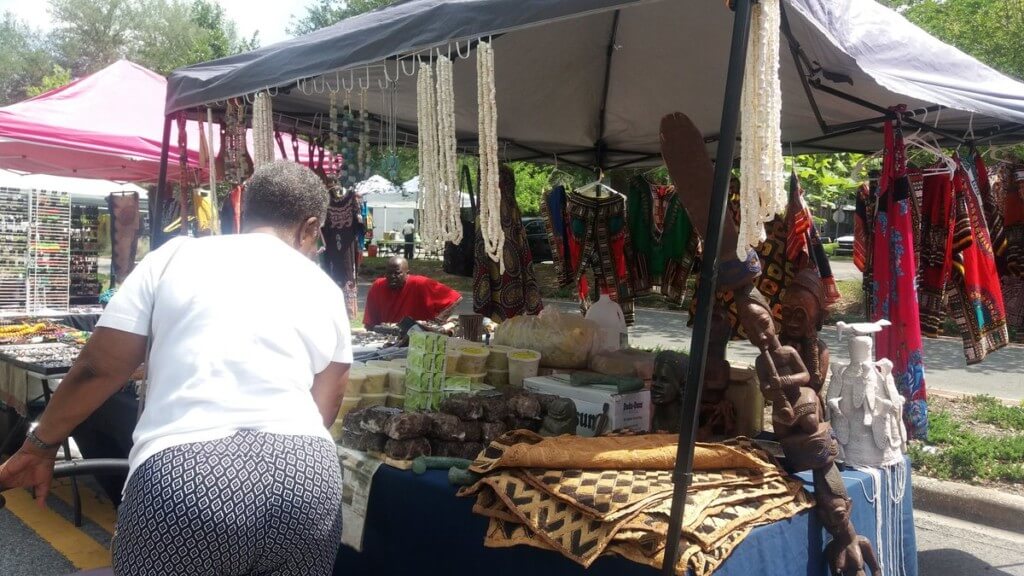 Spend the day exploring culture at the 5th Avenue Arts Festival, a 3 day free entry event that will give all of your friends serious FOMO. Stroll through downtown until you reach 5th Ave. to celebrate the cultural heritage of a historic African American community through art and history and chill out to live afternoon jazz and reggae. Feeling hungry? Stuff your face with food right off the grill. It only happens once a year so grab your close friends and make a day of it.
7. RISE BY LIFTING OTHERS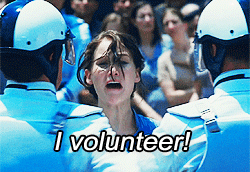 Want to start on the right side of karma and create a chain of good vibrations? Do something good for someone without expecting anything in return, or pay it forward by serving the Gainesville community. "Most students spend four to five years here and don't realize that they're in a great place to grow themselves and leave the community in a better position than they found it in," recent grad Oliver Telusma said. If you don't have a place in mind that could use your help, UF has many events, like the Big Event or MLK Day of Service, throughout the semester for you to take part in.
8. ENJOY NATURE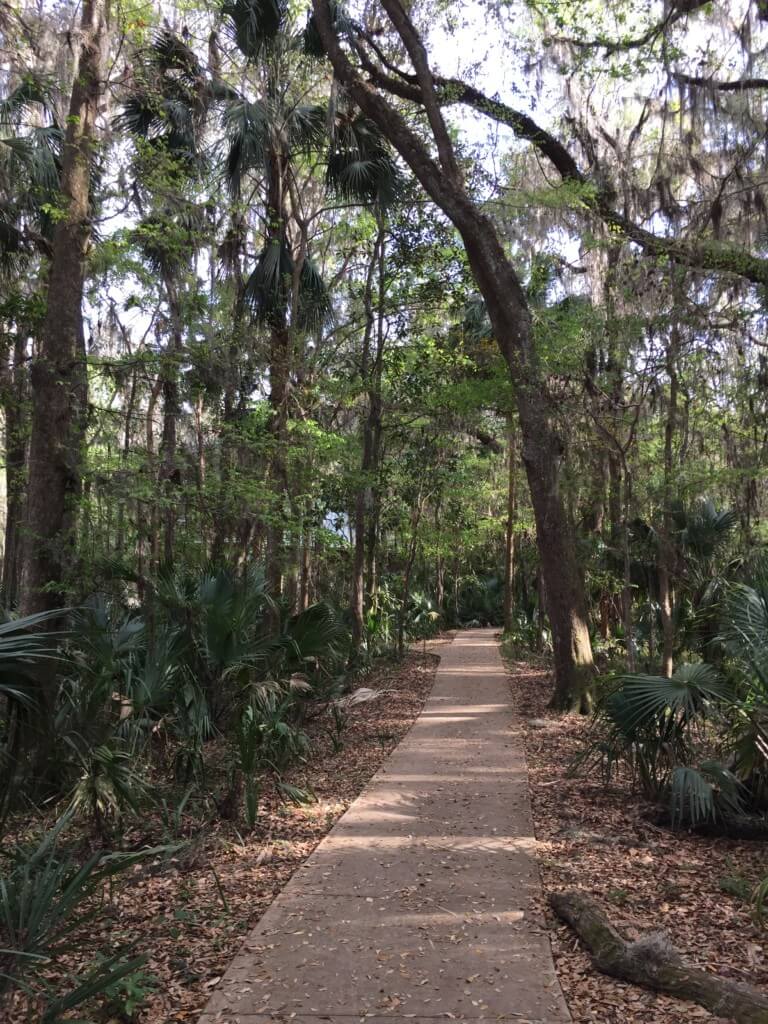 Time to put Fortnite down and get your head out of that Organic Chemistry textbook. Get out of your dorm and explore the Swamp by heading to Paynes Prairie or any of the other natural sites Gainesville has to offer. Bring a picnic lunch to munch on and explore miles of winding hiking trails. If hiking isn't your thing, grab your bike and just ride through the scrub. You can either visit for the day or pitch a tent and spend a few days walking, boating or fishing and show your friends that you can survive more than just a trip to Grog.
9. CONNECT WITH YOUR MIND AND BODY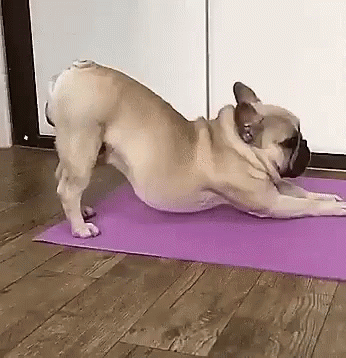 Feeling stressed? Yoga solves all problems in life. Sounds cringey to sit in a hot room with random people where everyone is quiet, but trust me, Vinyasa yoga is where it's at. After a long day of walking to and from class, or studying in the library all day, head to Southwest or Student Rec to work off some stress as you move from downward dog to shivasana. They have daily fitness classes and you can sign up right from your phone at recsports.ufl.edu FOR FREE with a Gator1 ID.
10. POSE FOR THE CAM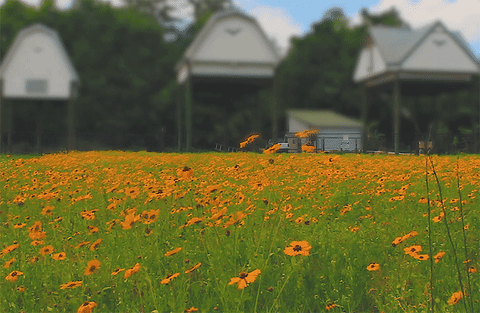 Getting all the insta-worthy shots in Gainesville is one of my personal fav activities. Although you might never want to leave Gainesville once you get that diploma, at least you will have the digital memories of your time in orange and blue to remember it by. There are many beautiful locations, on or off campus, that make for great photo-ops. Channel your inner photog and head to Lake Alice, the sunflower garden near the bat houses or Plaza of the Americas to capture memories you'll never want to forget. Wherever life may take you, your pictures will make sure you never lose sight of that baby-faced freshman you once were.
Need a few more choices for your day in the Swamp? Check out these spots around town.
Written by Selina Scott
Small but mighty, Gainesville is a place that promises fun and adventure. Spend the day outdoors hiking, inside playing games or eating to your heart's content. Full of hidden treasures, interesting people and lots of laughs, Gainesville truly offers something for everyone. Whether you define yourself as adventurous, outdoorsy, timid or indulgent, Gainesville has it all. Check you these can't miss place the next time you find yourself in Gainesville.
1. Paynes Prairie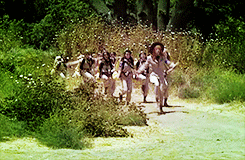 When looking for the perfect place to hike and be one with nature, the stretch of 441 that goes through Payne's Prairie is the place for you. "The trails there are so pretty and you can see wild horses and maybe even buffalo," said UF grad Kristen Michie. Not only does this place offer you a great way to start your morning, but you can also have a beautiful ending by watching the sunset.
2. Cymplify Coffee
If you want a good solid cup up coffee in a quiet, almost library like atmosphere, head to Cymplify for your morning cup. Inexpensive enough for a college student to afford and nice enough for actual resident of Gainesville to visit, Cymplify Coffee is the best place to stop by at if you want something besides your usual Starbucks. Take time to relax and lounge on the available porch, while enjoying a Honey Cinnamon Latte and Blueberry Croissant. Side note, their Snickers Latte is to die for, like drinking a liquefied candy bar.
3. Uppercrust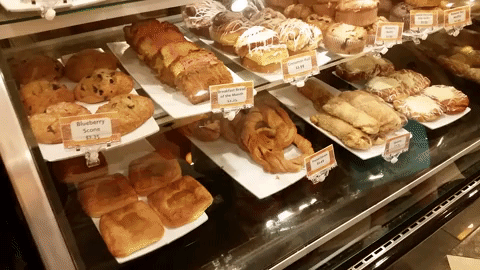 Don't think you have to study abroad to get a taste of Paris. If you want melt in your mouth buttery flakey croissants, then this place French Bakery fits you completely. Baked fresh and from scratch every single day, their wide arrangement of pastries are the products of 37 years of perfecting each ingredient. Just pray that your day in Gainesville doesn't land on a Monday, the only day they close.
4. Kanapaha Botanical Gardens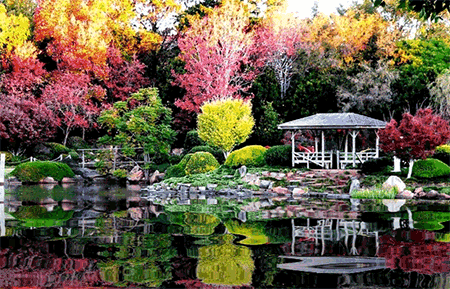 If you simply want to spend the day immersed in nature, then consider this place your escape. These gorgeous gardens provide the perfect distraction from the hustle and bustle that can be Gainesville. "It's a beautiful awesome place to walk around and appreciate all the interesting plants," said Ryan Kleinkort, a UF senior. Nature and animal lovers alike can get lost in the herb and bamboo gardens whilst witnessing the surrounding wildlife.
5. Boca Fiesta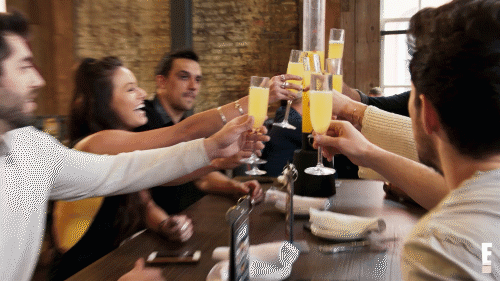 Are you in the mood for some bomb authentic Mexican food in downtown Gainesville? Then I beg you to visit Boca Fiesta. This restaurant/outdoor patio opens for dinner and late nights and offers vegetarian and vegan options as well. Don't miss their all day happy hour on Sunday brunch day and $10 bottle of mimosa. That's right—a whole bottle. Seriously, turn your Sunday into a really fun day.
6. Patticakes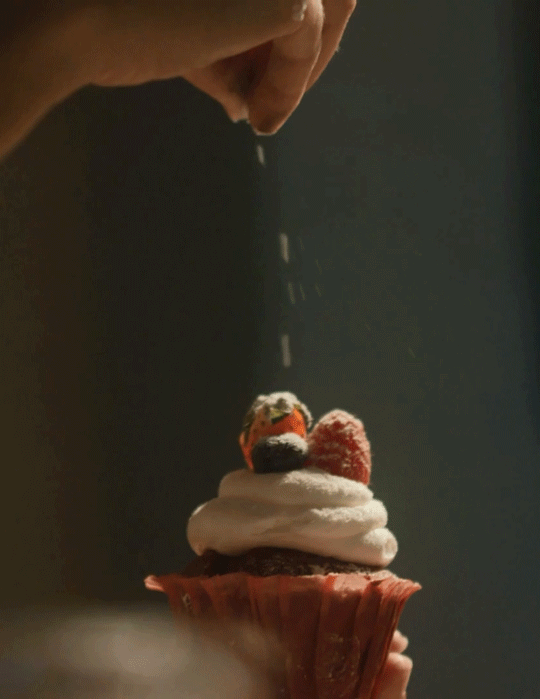 Delicious, divine and dangerous, Patticakes offers the ultimate triple threat. With locations at both the Located on Bo Diddly Plaza and in the Haile Village Center, this place offers high–quality cupcakes at a low-quality price, perfect for hungry tourists or Gator students. The handmade butter cream icing on top of flawlessly baked cupcakes can make anyone's mouth start to water. The red velvet cupcake represents everything that is right with the world.
7. Arrow's Aim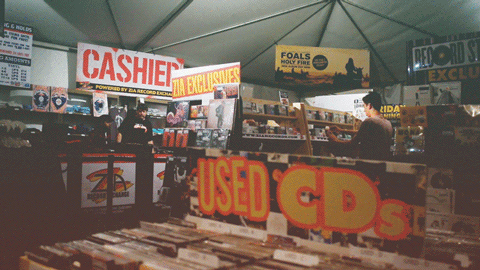 If you like vintage vinyl records at an amazing price, I urge you to stop by this spot. Record lovers flock here as their selections are huge and contain surprising finds that you didn't know you needed. Go there with an idea of what you want for since chances are that you'll leave with so much more.
8. Haile Plantation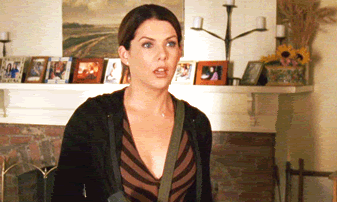 Have you ever wished that you were a Gilmore girl stepping into Stars Hollow? Then get ready for all your dreams to come true. Imagine a picturesque small village full of shops, spas and restaurants. This presents a great way to enjoy an afternoon a few miles outside the main drag of Gainesville.
9. The Gelato Company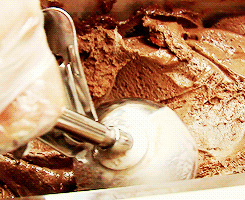 If in the mood for delicious crepes, savory or sweet, this is your place; my personal favorite are any of the Nutella ones. The chicken salad is an out of this world experience everyone should try at least once. And let's not get started on their dozens of delicious gelato that they switch up daily. Don't forget about their banging Panini's. Breakfast, lunch or dinner this place is definitely a treasure in the heart of downtown Gainesville.
10. Cellon Oak Park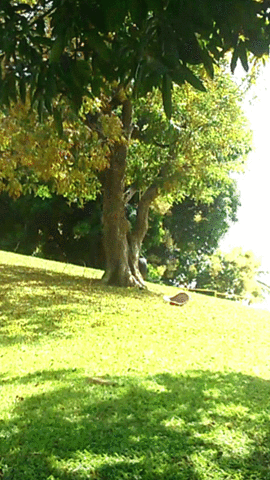 Lay in the grassy fields to get your daily dose of sun, or take a nap in the shade of one of the largest living oak trees in Florida. Not many people come to this place, so enjoy the luxury of having the park to yourself. Picnics, Frisbees, music, dogs, books and napping are all welcome and encouraged here. Use the available grill to finally have that BBQ cookout you crave.
11. Union Street Farmers Market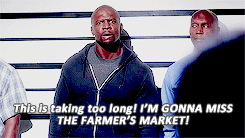 Now for this gem, you have to be in Gainesville in the right place during the right time—more specifically on Wednesday at 4 p.m. to 7 p.m. But the fresh, local produce and handmade goodies make it worth it. On top of getting some of the freshest fruits and vegetables Gainesville has to offer, each purchase helps support our local bakers, farmers and musicians, meaning you can grab groceries and feel good about it, too. From root crops to jars of salsa, the Union Street Farmers Market has it all with a side of an overall pleasant experience.
12. Skate Station Funworks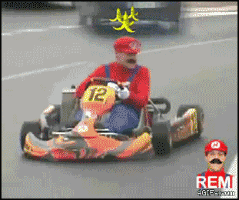 Rediscover your inner child and put your Mario Kart skills to the test. Drive around go-karting and challenge yourself and friends to a race through the winding tracks and kick butt. "It's a bit pricey, but it's really fun and worth it," said Rodney Wallace, a UF senior. Along with channeling hidden Ricky Bobby you can golf, rock climb or roller skate to your heart's content. You can spend all day here without getting bored on the many indoor and outdoor attractions provided. For $20, you might as well make it worth your while.
13. Depot Park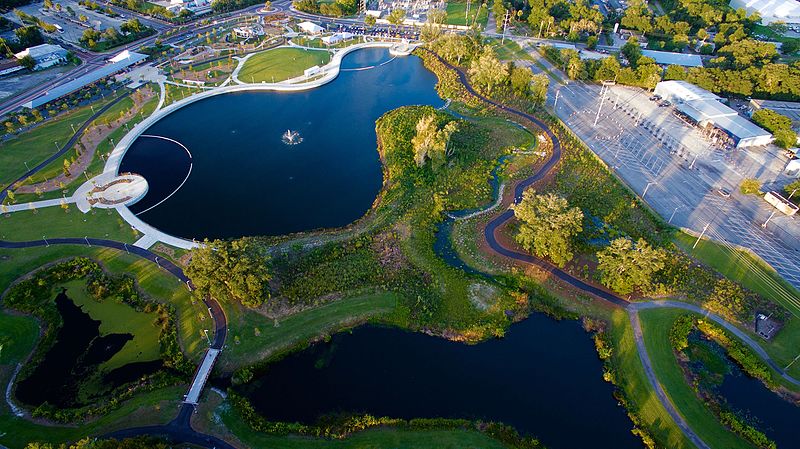 Now this park was built for people of all ages. The playground and blue grotto (basically a cavern themed water play area) can keep the children entertained while the large open lawns are perfect for picnics and nature tours to keep the adults busy. If you feel hungry, grab a sandwich and old- fashioned iced tea at Pop-a-Top, a vintage-inspired general store, or check out the BoxCar nearby for a drink. Make sure to check your calendar before visiting so you won't miss any of the live concerts preformed on the hill. Don't forget that all this is, of course, free of charge and dogs are welcome, if not demanded.
14. Mi Apa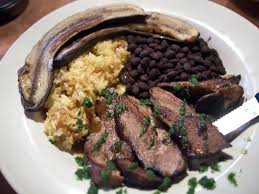 For some of the best Cuban food in town, come by here. The diversity of Gainesville can be seen through their food options, and Mi Apa happens to be one of the tastiest. Check out their Lechón Asado, a Cuban roast pork with yellow rice and plantains, with their delicious Mojo sauce for an incredible combination and a must try.
15. The Highdive
Although you really need to plan ahead for this one, this live music venue proves worth it time and time again. Local and out of town bands have all set foot on their stage (including Green Day and Paramore) and left the crowds buzzing. Food trucks and an outdoor beer garden can also be a part of your experience depending on when you decide to visit. If that doesn't entice you enough, will the free downtown parking do it for you?
16. The Arcade Bar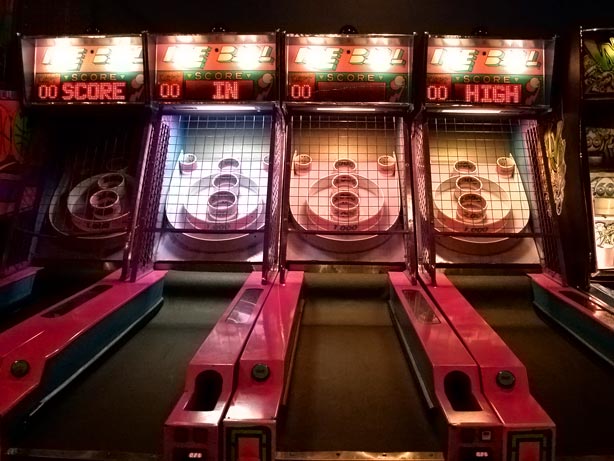 Looking for a game-filled night out while getting properly tipsy? Then put your game face on and get ready. This bar feels like a blast from the past and the décor makes you think you've been transported to the 80s. From old school arcade games to skee ball, having a bad time is hard to accomplish.
17. Eight Seconds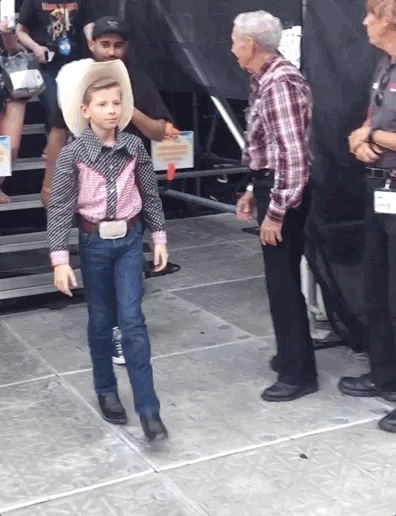 If getting drunk and having a good country filled night out must be your prerogative, check out this bar. On Fridays they have $10 all you can drink bottom shelf and $25 all you can drink top shelf liquor on Saturdays. Put on those cowboy boots gathering dust in the back of your closet and get ready for a long night.
18. The Top
With hearty burgers and local beer, what more could you ask for? Forget about missing happy hour. There are deals on every day of the week—featuring themes like Taco and Token Tuesday (buy a mixed drink, get a token and use that token to buy another), Southern Wednesday and Cheap Thrills Thursday. "I love it because of its fun atmosphere and they have the best food and deserts," said Carly Reeves, a UF senior. Their decoration and staff are incredibly neat and friendly as well (think local art and hip fixtures). For an overall enjoyable experience, put this place on the "top" of your list of places to visit.
19. White Buffalo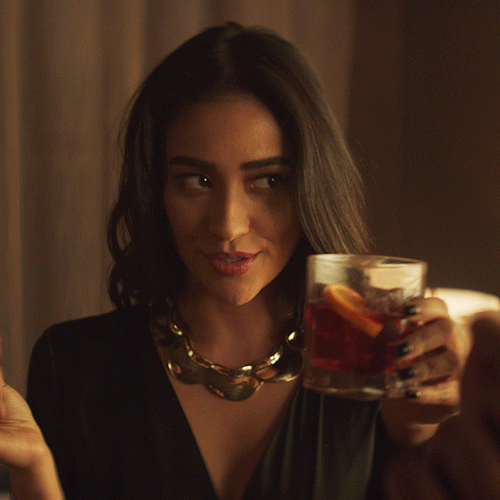 New to you and old to us, this recently added bar quickly rose to a popular spot for many of the Gainesville residents. They have a great selection of beer, good food, professional staff and a large space that somehow produces an intimate atmosphere. This is perfect if you just want to hang out with a couple of friends and grab a drink without being surrounded by the masses.
20. Krispy Kreme
Every late night adventure deserves a rewarding snack, you might even get blessed with the hot sign on. You can go with the classic melt in your mouth glazed donut or spice it up with the apple fritter. Whatever you get just know that one or two won't be enough, you might as well get the dozen.
21. Lake Alice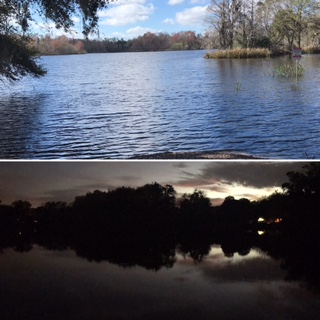 Lake Alice represents a sacred place because you can spot actual alligators in their natural habitat. Bring a blanket to picnic in the surrounding trees or pick your favorite and tie a hammock to it, or simply stargaze. Grab a book and enjoy your solitude in nature or take your friends to see how many turtles you can spot. Be wary of your surroundings near the bank though, I'd hate for you to get the real gator chomp.
22. Gainesville's hidden Quarry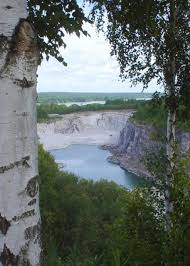 This is super exclusive and only Gainesville natives can find it. You have to go off of NW County Road 235, near Newberry to find this quarry. Park on the side of the road and you'll know you're in the right place when you see a huge rock. Once you park, you have about a 10 minute downhill hike through the woods and then you see this stunning quarry. "I didn't think something like this is in Gainesville, it was like being in the Pacific Northwest all over again," said Leilani Johnson, a UF grad. Take in the wonderful nature around you and get some striking photos to bring back home with you to remember the beauty that is Gainesville.
**Updated by Kaylin Purvis to include 10 things to do at UF before you graduate.
***Updated by Selina Scott to include 22 more choices for your day in the Swamp on January 14, 2019.