Having been in college for about two months, I've come to realize two things: One, I had very different expectations of what daily life would entail and two, there are certain things I simply couldn't live without. Be they wardrobe-related or general dorm-life necessities, these are the fifteen things we all need for college survival.
1. Drying Rack
While the all-too-familiar freshman weight gain indeed plays a role in the newfound tightness of my clothes, I have to be honest in saying I blame the dryers for most of my wardrobe malfunctions. Bring a drying rack to air dry those shirts and pants you don't want shrinking.
"I currently hang my leggings and shirts off the side of my bed. Having a drying rack would be so nice." -Alexa Levison, University of Portland
2. Fridge
While I initially thought not having a fridge would remove the temptation to eat and thus prevent the freshman 15, the only thing not having a fridge did was turn me into a ravenous, hungry animal. Skip the part where you lie to yourself and instead just get the fridge.
"The fridge teaches me discipline. Especially when I'm on a diet. It's just standing there, Ben & Jerry's inside and everything." -Victoria Garrick, University of Southern California
3. Shoe Holder/Organizer
The tiny surface area of my dorm was hardly enough space for one pair of my size 11 boots… let alone the five that I brought from home (probably excessive, but let's look past that). Get a shoe holder and hang it to get some more much-needed space.
"I don't have one but my shoes are a mess so I wish I did!" -Brianna Hoelting, University of Notre Dame
4. Card/Money Holder on Back of Phone
We all have IDs. But where does one put this ID when dresses, skirts and yoga pants dominate their daily wardrobe selections? Have no fear, card-holding stickers are here!
"With the time I've saved from having the sticker on the back of my phone, I've been able to explore other hobbies like collecting stamps." -Paul Tompkins, University of Notre Dame
5. Fun Tapestry
Who doesn't love walking into a room and seeing a blank cinderblock wall? To brighten your day or add a much-needed pop of color to your room, invest in a tapestry.
"Honestly I'm a dude but if a flag counts, yea." -Patrick Judd, University of Notre Dame
6. Dryer Sheets
Whether I'm shoving them into my ungodly-smelling workout shoes or the bottom of my trash can to absorb leaks and odors, dryer sheets have never failed to serve as my quintessential college odor combater. Show up with at least two boxes – you won't regret it.
"Jesus might be the Bread of Life, but Dryer Sheets are the Butter. Armed with a pencil, the shirt on my back and two boxes of my trusty dryer sheets, I have taken college life by storm!" -Toby Hoonhout, University of Notre Dame
7. T-shirts
Yes, it's been hard embracing that I'm a scrub at heart, but I'd rather be a comfortable scrub than a miserable one.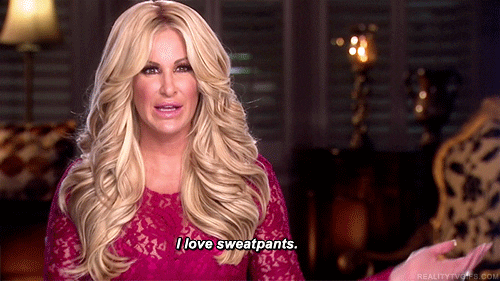 "Dude. Literally. T-Shirts are the greatest. A guy can never have too many T-shirts. They're like a collection of all the things you've done in your life." -Tyler Williams, University of Notre Dame
8. Microwaveable Popcorn
Be it my meal plan's two-meals-a-day allowance or my general stress-based eating habits, college has turned me into a hungry beast. I will forever value my ever-growing relationship with microwaveable popcorn.
"It makes you feel like you're cooking with the limited supplies you're given, which makes you feel adult." -Aubrey Gavello, University of Southern California
9. BIG Laundry Hamper
Come with a big pop-up laundry hamper that you can fit as much stuff as possible. Doing laundry is awful, so why not just do it less?
"I wish my laundry hamper was bigger." -Ryan Meade, University of Notre Dame
10. Shower Caddy
I see girls trekking through the halls holding thousands of bottles, dropping them every five steps and bending over to pick them all up. You're flashing a little more than anyone signed up to see, so spare your innocent hallmates and invest in a shower caddy.
"You would legit lose everything, and since the showers are so small you wouldn't be able to comfortably get your shampoo and conditioner or whatever from the ground." -Hannah Sadat-Tehrani, University of Washington
11. Lighted Make-up Vanity
I would not survive without the aid of my lighted vanity mirror on my desk, unless the look I was going for was akin to that of the Joker.
"My dorm lighting is horrible. It's so dim and when I try to put makeup on I have all these weird shadows. Like, I'm trying look good!" -Molly Robson, University of Southern California
12. Emergen-C
Since entering college, my immunity will never again be 100%–and my standards for 100% have been lowered to mean "not having a pounding hangover headache or being so tired that I can't leave my bed."
"I live in a dorm of 400 people with a lot of germs and am yet to get sick, which I attribute to Emergen-C." -Mamie Caruso, Santa Clara University
13. Cough Drops
Thanks to cough drops, you're sometimes able to numb the loudness of the coughs that rupture throughout your classrooms.
"In college you're always sick, so cough drops are kind of the move." -Marissa McCann, Providence College
14. Paper Towels
Be it tea spillage or an inconvenient explosion of liquid foundation all over my desk, I pretty much owe my life to paper towels.
"I use paper towels. A lot of paper towels." -Tyler Williams, University of Notre Dame
15. Costume Box
Themes on themes on themes!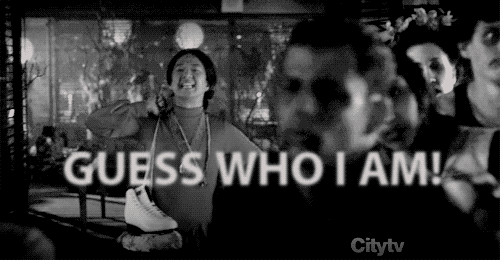 "Having my costume box is so handy when I have themed events. I grab my box from under my bed and have all sorts of random articles of clothing that I somehow manage to put together to create a costume." -Marine Schlotter, Miami University Ohio