"Don't take these four years for granted." How many times have you heard your elders throw this expression at you? The University of Florida is one of the top public universities in the nation; yes, for its academics, but also for the vast amount of events offered to its huge student body. From big-time sporting events to animal exhibitions, here are the ten things you have to experience during your four years in The Swamp. Don't worry, one of them is not an actual gator.
10. Homecoming Football Game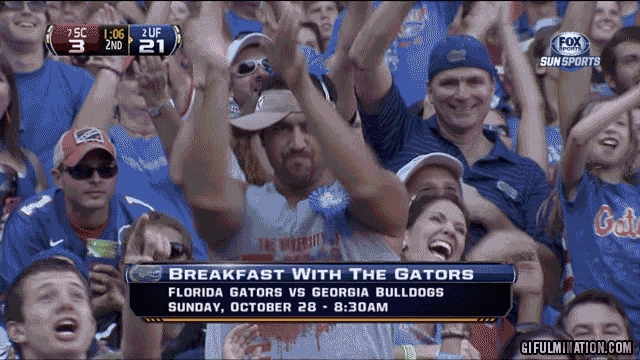 Duh-nah-nah-nah-nah – GO GATORS! The homecoming game is one of the most important games of the season (even if we have lost the past two years). With Gator Growl the night before, the entire team and fans get pumped to take on the opposing team. With alumni from all over back in town, the Swamp and the bars at midtown will be packed and louder than ever.
9. Gator Growl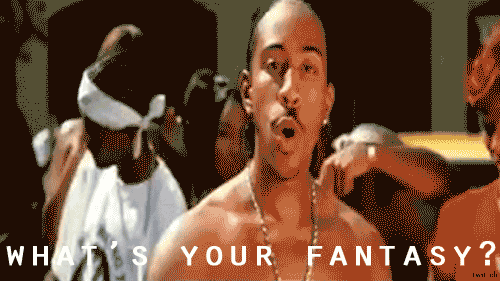 Speaking of Homecoming weekend, who could forget Gator Growl? It's a student-run pep rally the Friday night before the homecoming football game that has brought students, alumni and fans of Gator Nation together for the past 80 years. From Bill Cosby to Ludacris, Gator fans are always in for a show. This past year it was moved from the Swamp to Flavet Field to accommodate the large audience. On top of the usual Growl events, like a comedian and student-made commercials making fun of rival FSU, students got the added perk of food trucks, and even rapped along with Luda right against the stage.
8. Dance Marathon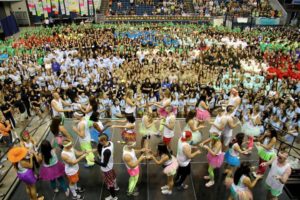 It's one of the largest student-run philanthropies in the world – a 26.2 hour marathon where UF students stand and raise money for the kids that can't. Every hour of the event has a different theme where dancers dress up to match the theme. Along with new themes, hourly a different miracle family goes on the main stage and tells its story, keeping everyone pumped and reminding them that DM is a great cause. At 1 a.m., it's time for the rave hour – an hour of EDM music. At this point dancers have been awake for a long time, so things get interesting. This past year UF students raised $1.528 million, all for the kids.
7. Gator Nation Tailgates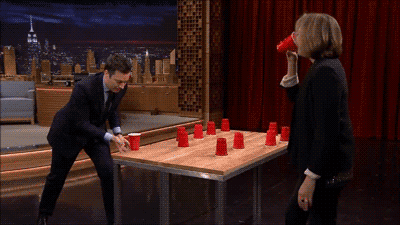 Tailgates are a staple at every major university, but UF is one of the only colleges that make tailgates available to everyone. With cornhole and big screen TVs, everyone has a blast preparing to head to the Swamp. You can find tailgates that rep the south by playing country and others listening to old rock or hip-hop/rap; anything goes on game day. Fraternities go all out when it comes to tailgates. Some even bring in DJs, bounce houses and snow cone machines to help get your minds right (or a little hazy) for the game.
6. Krishna Lunch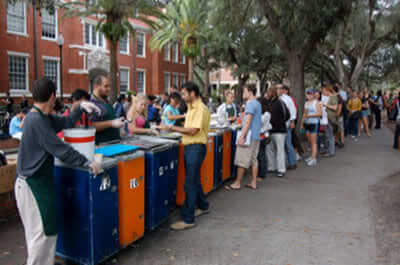 Every Monday through Friday during the school year in the Plaza of the Americas, volunteers serve vegetarian meals to UF students, and have been for over four decades. Skip out on your Chipotle one day, and with just a $5 donation you'll get double the size of what you would get at Chipotle, as well as a show, since the meal is usually accompanied by singing and dancing. Who doesn't enjoy lunch and a show?
5. Bat Caves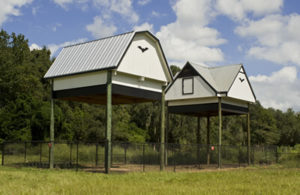 What other college can say that it has a bat cave? It might not be Gotham, but every night the bats come flying out ready for a night out on the town. Even though it may be smelly when the bats come flying out, everyone has to see it during their four years. It's an experience many people will never be able to say they saw.
4. Painting The Wall On 34

th

 Street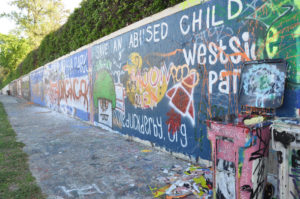 Exiting from Archer, turn to go to the UF campus and immediately see a colorful wall stretching down one of Gainesville's main roads, painted by every organization on campus. During your four years at UF you must grab your spray paint and paint the wall. You'll feel like a badass but it's totally legal.
3. Gator Walk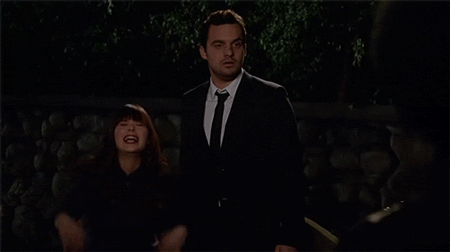 Watching the football players walk into The Swamp is something every student must experience at some point. While you may need to leave the tailgate early, it will be an experience to remember. Who knows? The next quarterback could be the next Tim Tebow and you will want to say you touched his hand.
2. Gator Run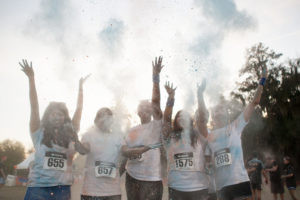 Ready, set, run! This is a new tradition that started in 2013. While you run the 5k, you turn into the ultimate Gator fan with orange and blue powder paint all over you. As you pass different distances in the 5k viewers will throw the powdered paint at you (#powedertothepeople). Gator chomp with the best of them this year on January 24, 2015. Once you finish the race, reward yourself by heading over to Flavet Field for the after party.
1. Florida-Georgia Game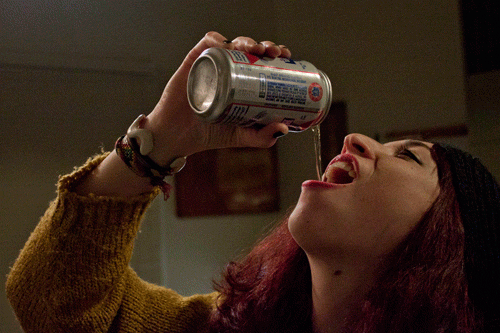 A.K.A the largest outdoor cocktail party. Florida students pile into buses and travel to Jacksonville, Fla. – the middle ground between Florida and Georgia where it has been played since 1933. Georgia Bulldogs fans will bark at you and you'll be shocked by the amount of people, but there's nothing better than booze, partying and a great rivalry game.