There's a reason the University of Florida is considered the "Harvard of the south." No, not just because the average GPA of incoming freshmen is 4.1-4.5—these students are well rounded. With such a large pool of future Einstein's, there's only one way to determine the best of the best: honor societies. UF has 37 of them, but many students have trouble differentiating between which clubs are actually worth their time and brains, and which are just a money scam. Here are the groups we think are the most prestigious.
1. Tau Beta Pi
They're kind of a big deal – UF's chapter was named the Most Outstanding Chapter eight times. This engineering honor society is the oldest and most prestigious in America. In order to be considered for this society, juniors must be in the top eighth of their class, and seniors and graduate students must be in the top fifth of their class. If you're big on service, TBP is for you. Melissa Foca, the communications chair of TBP, said each member demonstrates exemplary character. "We also have adopted a street in Gainesville that we clean up seven times a year."
2. Alpha Phi Mu
You'll find le crème de la crème of industrial engineer majors in this honor society. Members are invited based on their GPAs, making the top 1/5 of the junior class and top 1/3 of the senior class the only ones allowed. APM began in 1959 and is the only nationally accepted industrial engineering honor society. Steven Buchko, president of APM, said this society really connects its students with its faculty. "Every meeting we have faculty speakers come in from the department and they talk about their research or different things about the department."
3. Golden Key International Honor Society
This society isn't just for anybody. Only students who are in the top 15 percent of their class get invited (yes, this is invitation only). Golden Key is the world's largest honor society, so it's no surprise that Ronald Reagan and Bill Clinton were honorary members. Golden Key helps shape its student members' future by providing scholarships, internships and jobs, so hey – no complaining.
4. Pi Tau Sigma
Calling all mechanical engineering majors—well, those in the top 15 percent of their class. Yep, this is another invitation-only honor society and with reason. You'll only find students who strive to achieve the best for the mechanical engineering profession in this society. Plus, personality is one of the requirements so these are definitely some well-rounded students.
5. Eta Kappa Nu
This is another engineering honor society—these students seem to be outshining the rest of us at the moment—but specifically for electrical and computer engineering majors. Founded in 1904, Larry Page is one of the many honorable members of this society. Blake Meredeth, vice president of HKN, said they host various mixers for the members. "We try to make sure that our members have opportunities to get to know one another, thereby fostering relationships within the college that can result in lasting friendships, networking opportunities or both." Only electrical or computer engineering juniors with a 3.68 GPA, seniors with a 3.52 GPA and graduate students with a 3.9 GPA are eligible for membership.
6. Psi Chi
Did you know that Dr. Phil was a member of this international psychology honor society…where do you think he acquired his intervention skills?. Colleen Shulmister, present of Psi Chi, said that this honor society presented her with many opportunities. "I love being a part of Psi Chi because of the dedication our faculty and community supporters have for the furthering of our success, in and outside of the psychology world." Students with a 3.5 psychology GPA and three completed semesters are welcome to join.
7. Kappa Delta Pi
Some of the greatest teachers in the world were members of this international education honor society. Don't mean to name drop, but Albert Einstein was a renowned member. This society was established in 1911 and promotes excellence in the field of education. Kappa Delta Pi members are global citizens who work to improve the education for the future. In order to be members, students must have a cumulative GPA of 3.3 or higher, have 12 hours in the College of Education completed or currently in progress, have leadership qualities and receive a recommendation from a professor or educational professional—it's a mouthful but totally worth it.
8. Alpha Epsilon Delta
Do you see your future playing out like Grey's Anatomy (minus the drama, of course)? Well you might want to consider joining this society. AED is one of UF's most respected organizations and truly prepares its members for a career in the health field. Members work on projects with various health organizations such as American Cancer Society and Alachua County Humane Society. AED requires an overall and science GPA of 3.2 and two semesters in college with at least one from UF.
9. Epsilon Lambda Chi
This is the last engineering honor society, promise. ELC was founded at UF about 40 years ago due to a group of engineering students who felt there was a need to recognize the leaders in their profession. Today, only students who have shown exemplary leadership (and have a 3.0 GPA) are welcome to receive the highest recognition available in engineering at UF.
10. Phi Sigma Pi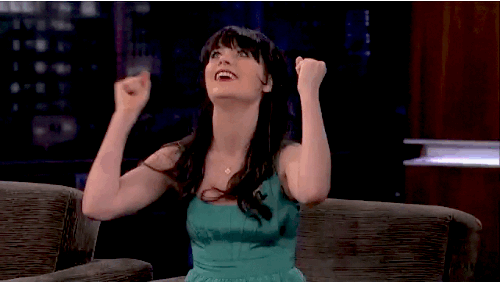 No discrimination with this national honor fraternity — all majors welcome. Phi Sigma Pi embraces diversity and cultivates future leaders. Most of the philanthropic work they did is with Teach For America, aka they're big supporters of educators. Their foundation is based on a tripod of scholarship, leadership and fellowship. Essentially, you need brains (minimum 3.0 GPA), leadership skills and the ability to work in a team if you want to be a part of this honor soci