Drop the yearly routine of testing out that up-and-coming restaurant or following Cosmo's Valentine's hacks—try something new that guarantees alone time with your date: a Valentine's Day picnic. But before addressing what you need to take, you have to figure out the where. Head over to a secluded park, your favorite sunset viewing spot on the beach or a little alcove off a nature trail. If the weather at your location insists on staying stuck in the 30s, move the date indoors by a fireplace or somewhere with a great view.
Once you've chosen your romantic nook, it's time to pack your Valentine's Day Picnic basket.
1. Picnic Basics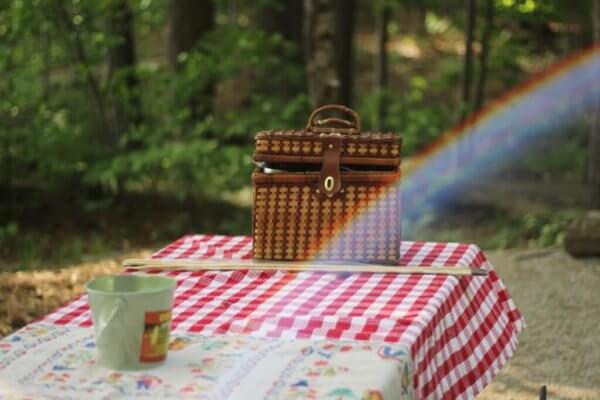 Every romantic Valentine's Day picnic needs a red-and-white checkered blanket, that old wicker basket with two flaps and some disposable silverware. Now that you've covered the basics, you'll need to add the Valentine's Day embellishments to spice up the meal. Find something romantic and cute to top off the setting, like flowers to set in the middle or a candle if you know it won't be too windy. Go all out with decor to show you put thought into this date.
2. Wine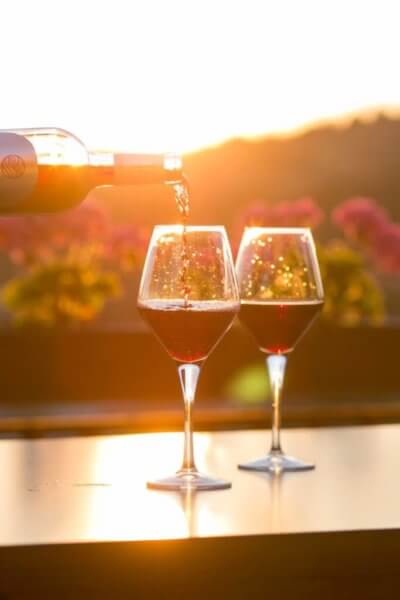 "Wine is a classic; that's basically all you need to say," UF theatre and psychology major Naddya Alicea said. "I'd probably go with a red cabernet, since it goes best with the holidays." Choosing a bottle of red fits the general V-Day color scheme, but a glass of white works well with the sweet vibes of a Valentine's Day picnic. Wine helps keep the mood relaxed and loose as long as you don't sip too much—nobody likes a person who can't pace. Just don't forget to bring a corkscrew.
3. Fruits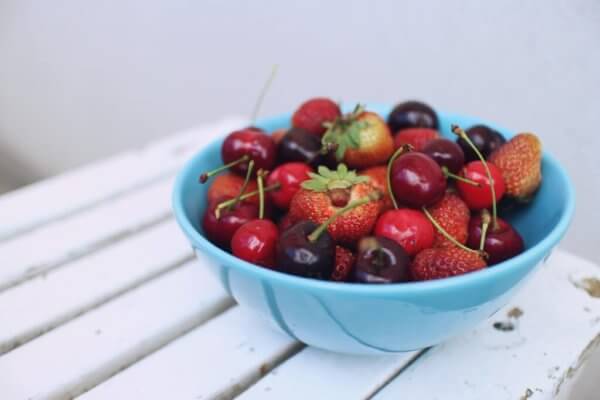 Healthy foods like fruits rarely make it onto the Valentine's Day picnic menu—mostly because this is one of the few days a year where you can eat as much chocolate as you'd like. But what most people don't know is that fruits count among some of the most sensual foods. Theme your choices: Go for red or pink-colored berries or (if you have certain expectations after this date) grab some aphrodisiacs like pomegranates, kiwis and cherries.
4. Cheese and Grapes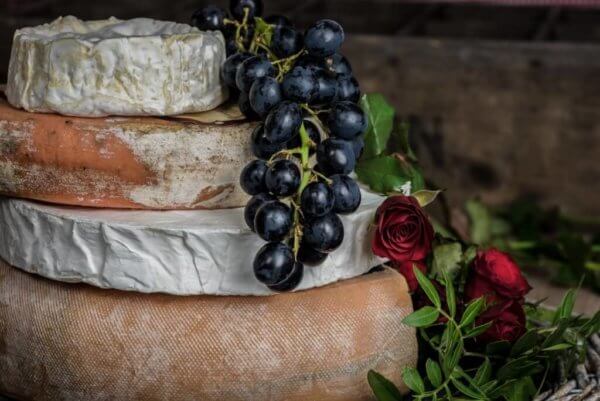 Cheese ad grapes create the perfect ambiance for a romantic Valentine's Day picnic. Small, bite-sized foods ensure you don't have crumbs on the sides of your mouth and don't ruin your lipstick. You can also easily feed your date cheese cubes and grapes to start getting in the mood. "Cheese is the most important food group for love," UF theatre major Cory Kennedy said. "Your date will not be hole without a handsome Swiss by your side, pun intended." Pro-tip: Take a cutting board and a cheese knife—it makes the experience a lot easier than trying to use a paper plate on grass.
5. Loaf of Bread
You can never go wrong with bread—unless your date has some sort of severe gluten allergy—so a loaf to eat along with the wine, grapes and cheese needs to make the menu for your romantic Valentine's Day picnic. But only if you grab yourself a French baguette. After all, French is the language of love and anything French is automatically more romantic.
6. Heart Shaped Sandwiches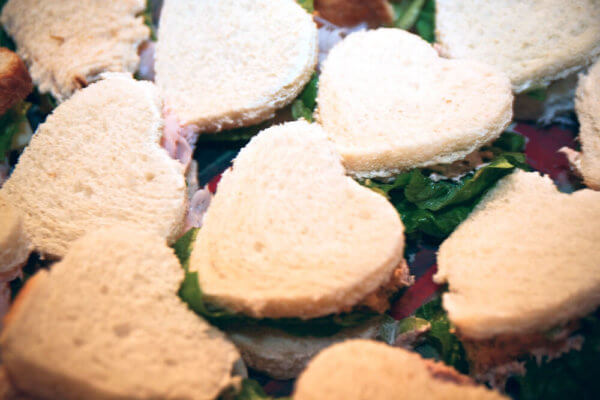 Sandwiches sound repetitive after listing a loaf of bread, but since when are carbs a bad thing? Custom make heart-shaped sandwiches to show your date that you put effort into this meal (and to get rid of the crust that no one ever wants). Fill 'em whatever meats and cheeses bae enjoys most. While the rest of your meal consists of pastries, desserts and chocolates, you're going to need real sustenance to keep you going.
7. Pastries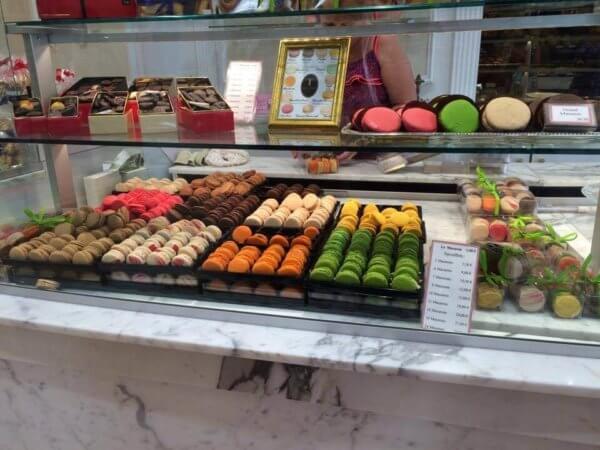 Paris knows exactly what it's when it comes to romance and pastries. "Petit fours are very cute, basically they're like small decorative cakes," FSU international affairs and political science major Natalia Fajardo said. "But the pain au chocolat is one of the most essential pastries from the French patisserie." The French have delivered a wide range of options, like a tart and crispy Tarte au Citron, or a sweet and fluffy éclair. Photogenic Macarons are another bite-sized option that hits the spot every time. Grab two of each flavor to test taste them all.
8. Hot Chocolate with Homemade Marshmallows!

Whether it's 30 degrees outside, 80 degrees outside or anywhere in between, hot chocolate with marshmallows won't let you down like that guy who never texted back. Technically, it's still winter, so even those in the south have an excuse to bust out the hot coco mix. Make the drink beforehand and save it in a thermos. Creating the marshmallow toppers yourself and cutting them into hearts adds to the romance of your Valentine's Day picnic—and, somehow, marshmallows taste even better when they have shapes.
9. Dessert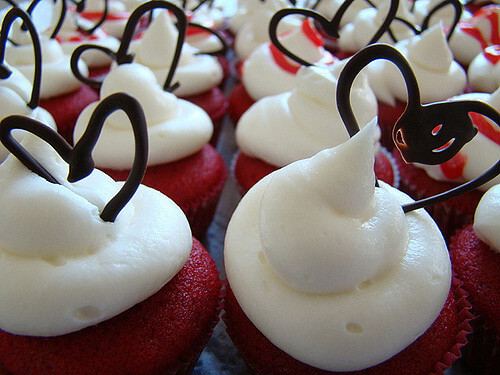 While hundreds of desserts exist for the perfect romantic meal, remember that sitting on a blanket outdoors can significantly limits your choices. You can no longer make that crème brulee you were dying to try out. Cupcakes, on the other hand, never fail to please. Red velvet cupcakes with cream cheese frosting and heart sprinkles complete the color scheme and taste divine. You already have a SO—who cares if you pack on a couple pounds now?
10. Chocolate… lots of it.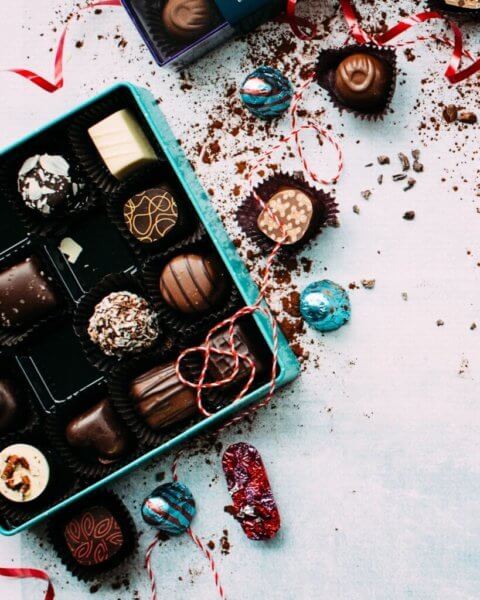 No, chocolate does not count as "dessert" in this situation. On Feb. 14, chocolate becomes a prized commodity—58 million pounds of it get sold on Valentine's Day in the U.S. alone. Not only does this blessing from the gods' smell and taste heavenly, it also significantly increases your dopamine levels—basically increasing your pleasure. And come on…you can literally dip anything into chocolate—like the fruits and the bread and even your finger. "[Chocolate is] smooth and delicious and sets a sweet mood," UF aerospace and mechanical engineer Michelle Sanchez said. "If I had to choose, I would definitely say dark chocolate: it's sweet—it doesn't hurt that it's good for the heart… cough cough," Sanchez said. All of these things tell you that you cannot remove chocolate from the equation. If you really want a V-Day to remember, bring a pot of melted chocolate and get wild.
Now that you've got your basket covered, how are you going to seal the deal? Make sure you grab these last-minute items so that when the clock strikes midnight, you'll feel confident to steal that kiss. 
Extra Packing Essentials
11. Chocolate Covered Strawberries
Okay, I lied. One more food item needs to find its way into your basket. Chocolate covered strawberries. Why not combine two of the best things in this world? Not to mention that they rule the romantic world with features in almost every Valentine's day movie. Now, chocolate-covered strawberries might not always come in as the cheapest Valentine's option, however, they are incredibly easy to make and can even substitute for a steamy date night activity. Give your significant other what they really want in that basket even though they would never ask for them. 
12. Polaroid Camera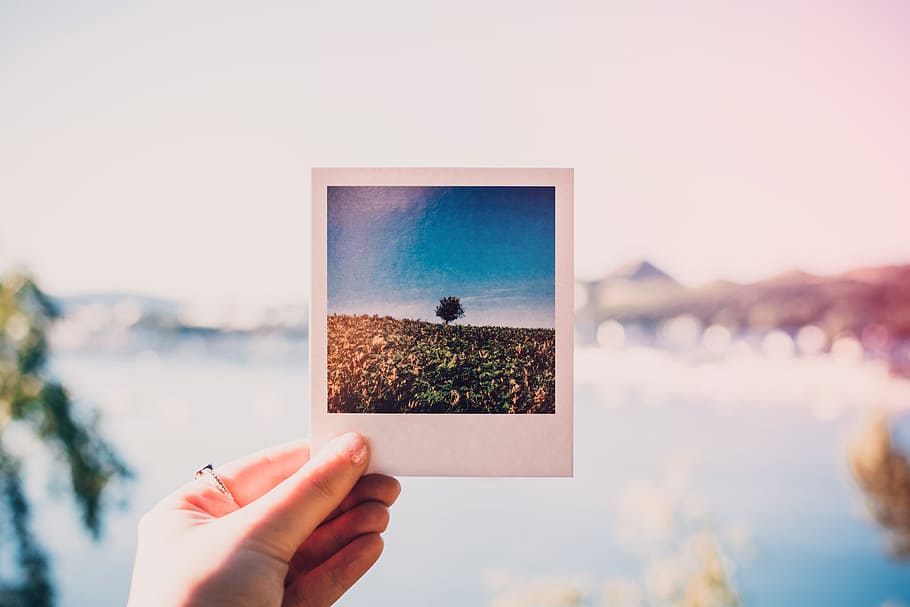 Looking for a unique way to keep your special memories forever? Well, it's definitely not scrolling through your Snapchat memories trying to find 'February 2020' for five minutes. Take a Polaroid camera and snap away 'til your heart's content. Take a sharpie and write the date, the memory, your names or even draw hearts around your faces. These make the perfect wallet pictures, wall memories and even make pictures easily disposable — you know,  just in case. Make sure you grab all the film and get ready for more photos than you know what to do with and memories that last a lifetime.   
13. Your Gift for your Valentine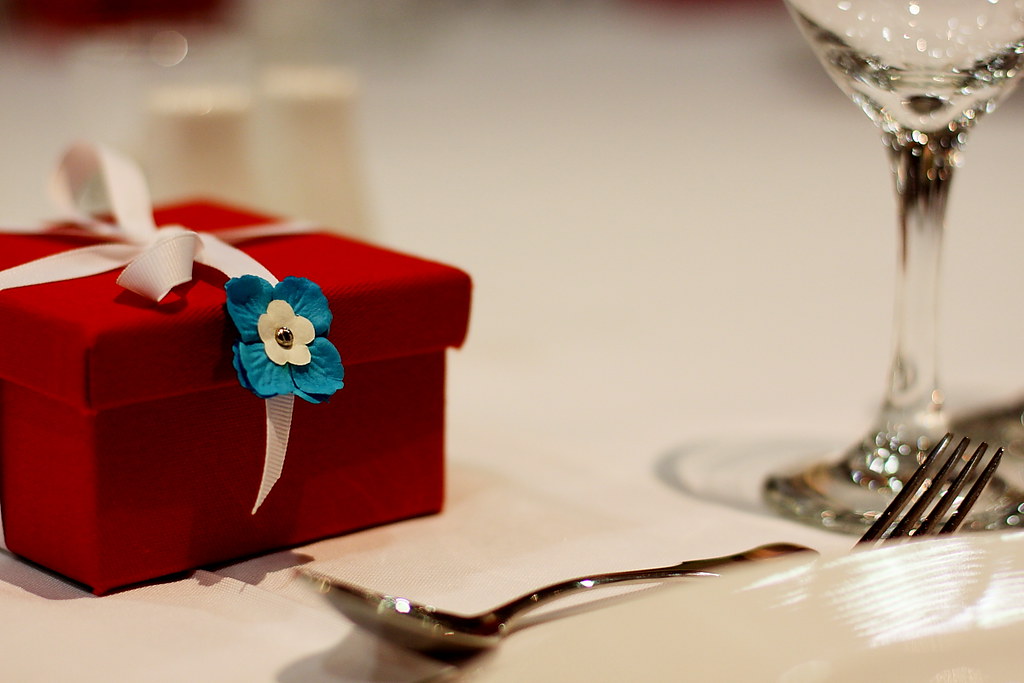 The crucial part of this date relies on you remembering the gift you have for your significant other. Whether it is something small like a note or something much bigger like a ring, forgetting these things can have you sweating through your shirt — definitely ruining the mood. Lay out what you want to take and when you want to give it. Beforehand make a checklist or set a reminder on your iPhone to go off every day before the big night, this way no awkward gift exchange and especially, no sweating through your shirt.  
14. The Perfect Perfume or Cologne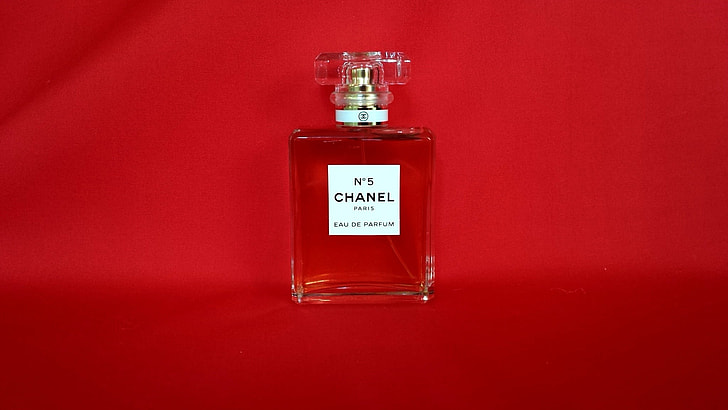 Speaking of sweating through your shirt, the perfect perfume or cologne sets the mood from the second you meet your partner. In case this turns into a long night, take a travel bottle with you just in case you need to freshen up at any point in the evening. A certain smell can become the biggest turn on or the biggest turn-off. However, proceed with caution. Finding yourself dumping an entire bottle of your finest perfume or cologne hoping your significant other won't notice? I promise they can tell. So take time before the date to make sure you've taken care of yourself first, a shower, deodorant, and especially some perfume or cologne before you take care of your date. 
15. Lip Balm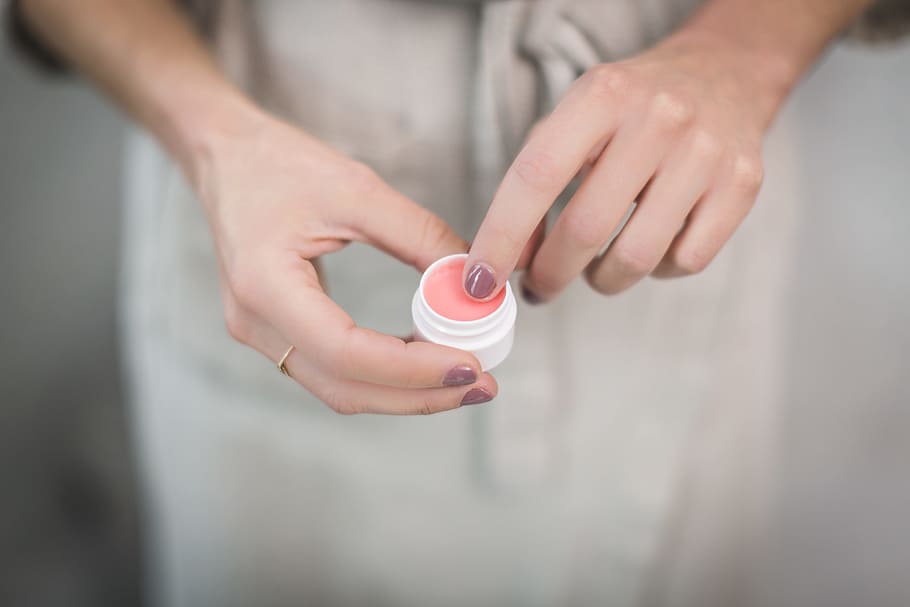 Ahh, February 14, a day full of chocolate, love and cold weather. Valentine's day happens to fall in the time of year where chapped lips seem unavoidable. However, you can save your lips just in time for the big night. Try a lip scrub earlier in the week, then religiously apply chapstick and as much as it hurts — don't lick your lips. As you get ready for the big night, make sure to slip a tube of chapstick in your pocket so that there'll be no question if your lips are ready. Also, your significant other may want some too because no one wants to get caught unprepared on date night. 
16. Flowers
Simplicity at its finest. Although many don't want to admit that they want the cliché that is flowers on Valentine's day, flowers make the perfect and most beautiful addition to your date night. "I feel like flowers are such a classic. It is a gift that keeps on giving for the rest of the week, can brighten each day and lets them know you're thinking of you," Wake Forest senior Caroline Rassenfoss said. Bouquets can run very expensive, but it's 100% the thought that counts. On your walk down to your picnic spot, pick a few flowers from the trail; this gives anyone's heart butterflies. Wanting to go big? Then pick up that bouquet of roses and have them ready for your night out. Either way, if they come from the heart, get ready for your date to fall head over heels. 
17. Speaker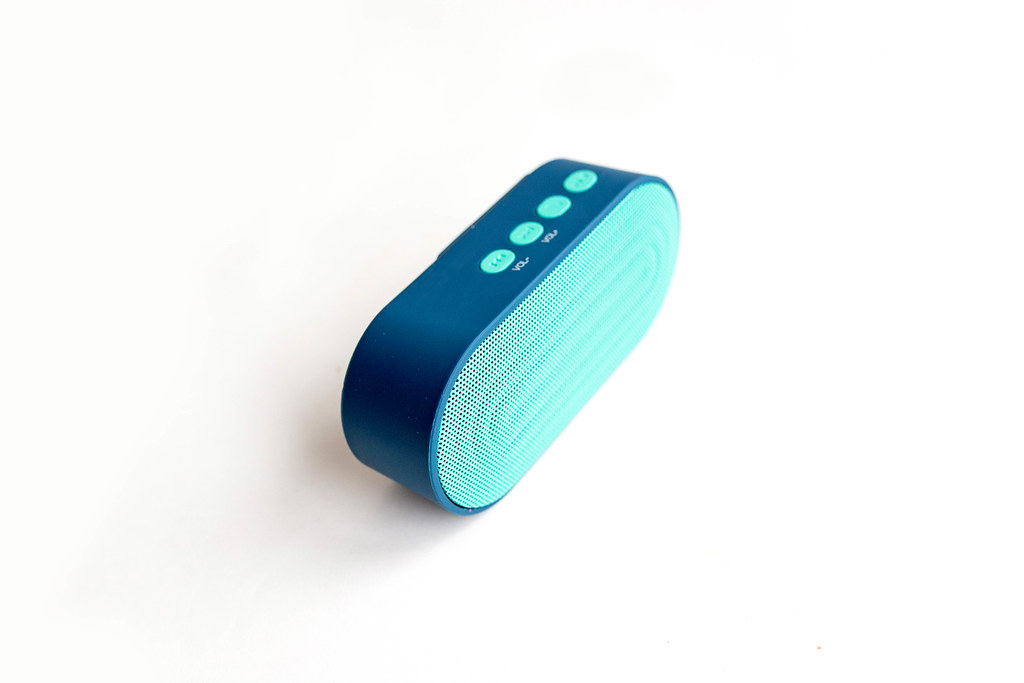 Music can generate an incredible amount of emotions and the picnic can be remembered forever through just one song coming on the radio. "So many feelings shine through music and playing music during the night will give you a playlist for the ages," Wake Forest sophomore Michael Kern said. Whether it's in the car on the way to your destination or playing from the speaker at the park, nothing sets the mood like good music. 
18. Candles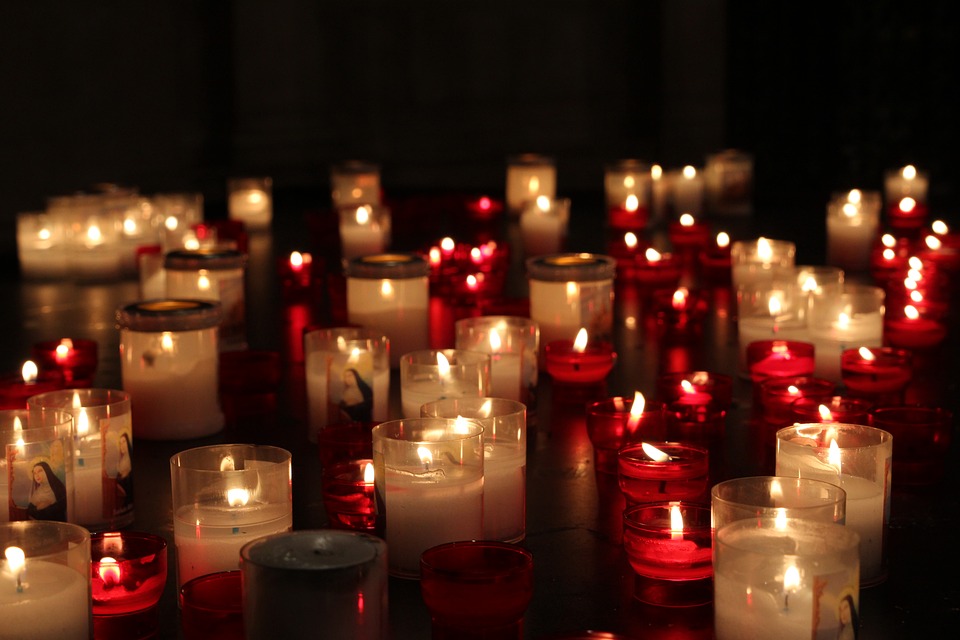 Going along again with scents, your sense of smell relates strongly to memory. Candles not only produce heat but also give off sensual aromas. Now, I don't recommend lighting a candle in the woods, however out on a picnic, candles immediately make any location romantic. No need to worry about the outdoorsy odors when you've got a Sandalwood candle in your bag. Make sure you don't forget the matches when leaving the house.
19. Blankets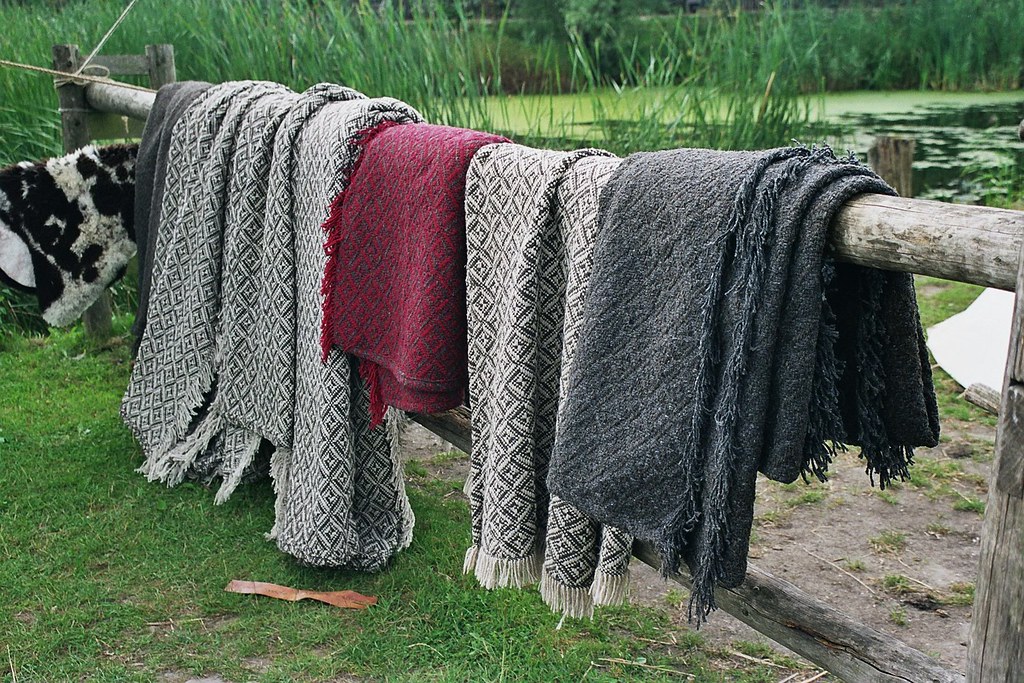 With Valentine's falling in the colder time of year, blankets make for the perfect cozy snuggle with your date. Chilly nights make for the perfect time to cuddle up and get closer to your significant other. Even with the weather possibly warming up, blankets must be an essential in your trunk. It can make the perfect gift, or just throw it in your bag in case the mood gets just right. Don't fear the cold, view it as the perfect opportunity to make a move.  
20. Handwritten Love Letter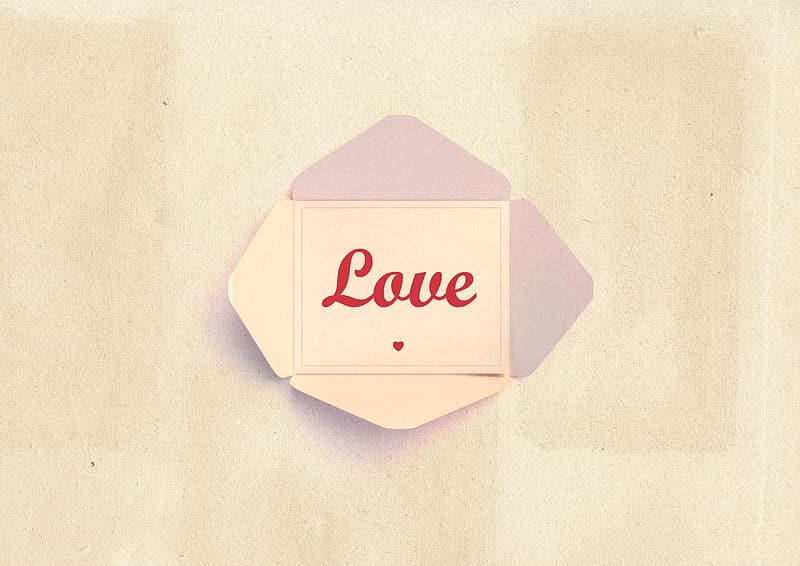 A handwritten love letter lasts forever and gives your partner a keepsake for years to come. "I think they are the best because you get to keep them and read them again and again if you're ever having a bad day. It gives them the opportunity to share their feelings in a way they may not be able to verbally," Young Life leader Molly Todd said. Give your significant other something meaningful this Valentine's with a gift that comes straight from the heart.
Updated on February 13, 2020, to include packing essentials 11-20 by Jaclyn Childress.