Being a college student sometimes means sacrificing our holiday spending on necessities, like rent and groceries. When the important occasions come around, we stress over financial demands. Do I pay off my credit card debt or splurge on a ridiculously huge teddy bear, flowers, chocolate and dinner for Valentine's Day? Your significant other deserves the best, but the best doesn't always mean the most expensive.
Treat your honey with one or more of these 15 romantic date ideas without burning a hole in your pocket.
1. Fine dine in the comfort of your home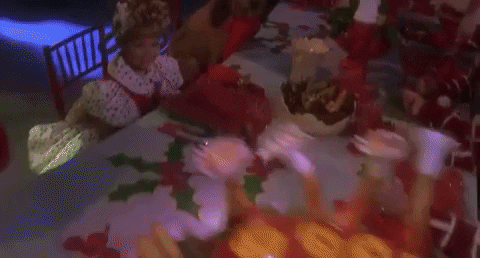 Remember when your mom declined going out to eat because "we have food at home"? Well, Valentine's Day makes no exceptions. Avoid the hassle of finding a nice restaurant, reserving a table and rushing to beat Valentine's Day traffic. Not to mention, overspending on a fancy meal. Instead of darting through the day, devise a fine dining experience right in your own home. Sculpt a meatloaf masterpiece with your loved one by recreating that infamous Ghost scene. God speed your love to me. Express your creativity by handcrafting table placemats with construction paper around the house. When the timer dings, dim the lights and grab some candles (or phone flashlights). Relax in your personal space, equipped with the most intimate presence of attention. I guarantee after all the one-on-one time together you feel the love within every bite of your delicious homecooked meal.
2. Snuggle up while watching a movie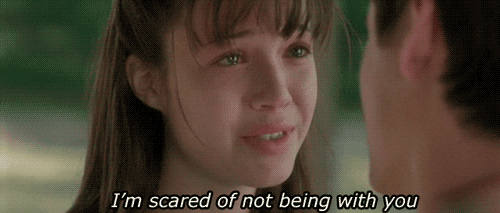 Pop some popcorn and break out your DVD players, lovers; or, finally binge-watch that series on Netflix or Hulu that you both struggled to find time for. Your quality night together begins now. "Watching a movie at home is better because you get to be in your comfort place, wearing whatever you want–if anything at all–and you don't have to be too quiet or worry about missing anything," said Victoria Cichewicz, a Santa Fe College student. Depending on the type of movie genre you prefer, tissues may need to apply. My personal preference for sappy romantics consists of any Nicholas Sparks movie–I'm a sucker for A Walk to Remember. To make this night extra fun, pick out your partner's pajamas. Matching onesies anybody? If you tend to fight over which movie to choose, write out the movies you both prefer on slips of paper, then draw from a hat. No takebacks! You must watch the sorting hat's choice of movie. Save money, dress comfy and feel free to fall asleep with no judgment.
3. Unpack a picnic in your favorite outdoor spot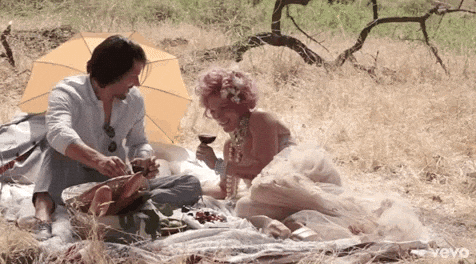 Laying out on a blanket in the fresh air, opening a basket with an assortment of finger foods and champagne sets the bar for romance. Immense thought, devotion and love packs into a picnic basket. Your basket says a lot about you as a partner. Did you include your S/O's favorite foods? Dedicate time to cutting sandwiches into heart shape pieces? Pack silverware and glasses? Brought wet wipes to cleanse your hands? The effort proves how much you care about and adore your person. To make the endeavor even better, assign cute idioms to your items. An apple, for the apple of my eye. In a nutshell, you complete me. We go together like two peas in a pod. Stick with me like PB&J. The little things make the most difference. In other words, like icing on the cake.
4. Discover your inner kid again at the playground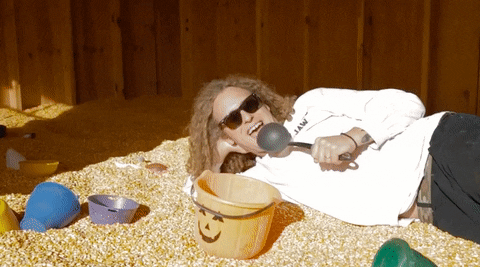 No need to travel far if you decided to unpack a picnic near the park. Do you ever get the opportunity to act like a kid anymore? Remember the days when you rushed to claim your swing of choice (the best and most popular part of a park) or hung upside down on the monkey bars. You could go to a gym, but a park reignites your young flame again. No responsibilities here–especially money. Unleash all your pent-up energy on the jungle gym, then test out the merry-go-round by seeing who spins it faster. First to fly off, loses. Feel your worries melt away with each passing breeze when you take turns pushing each other on the swings. Enjoy a trip down nostalgia lane with your partner to build a deeper, emotional connection. If you found time to take a break, I bet you spotted a discrete playground area to make out. Unless you fear catching cooties, then by all means keep investing in some face time.
5. Embark on an alphabet scavenger hunt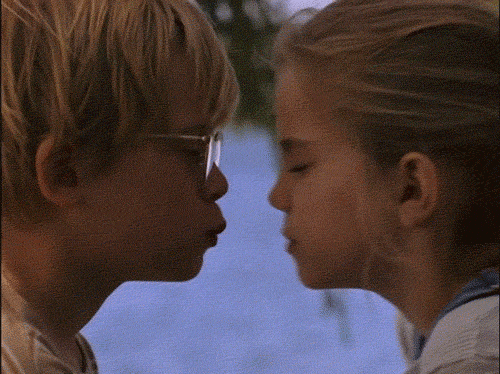 Ok, lovebirds, let's test your team-working skills in the course of a scavenger hunt. Take out your cameras for a fun-filled day of playing tourist. In this adventurous trip around your hometown, you must kiss in front of an "item" around your city that starts with each letter of the alphabet. The items range from monuments, attractions, landmarks, popular spots or unnoticed spots. For example, A stands for Arcade but it also stands for Arches. Be creative in the spots you find to explore more of your city. If I wanted to go to popular spots in my town of Gainesville, I may go to the Art Museum, Butterfly Rainforest, Carson Springs Wildlife Conservation Foundation and Devil's Millhopper. You don't need to travel far, but you definitely clock in your walking steps. At the end of the day, sit back and look over the pictures you took. Memories for the scrapbook.
6. Find a campsite for the night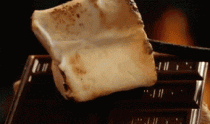 Leave the city lights behind and step into the great outdoors for this perfectly original night out. Pack on the flannel, pop up the tent and commence stargazing. "It's nice to connect with nature as a couple and be one with each other and the earth," said Jada Goksan, a University of Florida junior. "We're just going to swim in the river, sing bad karaoke and hang out together–and of course, the unmentionables." February marks one of the colder months, so prepare to snuggle up and pass on the body heat. Under the conditions of Mother Nature, set out to learn a lot about your partner. Before you head off to bed make sure you enjoy a campsite delight: S'mores! Don't fret about buying expensive camping gear to make this night work. Borrow from friends or DIY a campsite from materials you own. If you enjoy camping, you likely don't need deluxe material to stay outdoors.
7. Initiate game night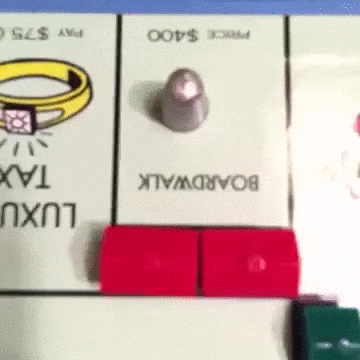 For the couples up for a little "friendly" competition, I say, initiate game night. Depending on the type of games you own, you get to mix and choose between your favorite card games, video games, board games and physical games. By physical games, I count Charades and Twister. Trade-off between games you love and games your partner loves. That way, you both fulfill your preference of spending game night. Although, you don't want to risk the relationship by playing Monopoly. Tables and gameboards may or may not flip. Either way, you build a stronger bond by challenging and laughing with each other.
8. Take a dance class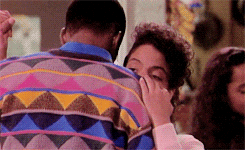 Speaking the language of dance equals passion — just watch any Dirty Dancing or Footloose movie. In other words, you get your heart rate up in more ways than one. Find the best dance experience by searching for low-cost or free V-day dance classes around your city. If you don't feel like going out but still want to dance with your partner, look up a YouTube tutorial on your dance of choice. Pick from ballroom dances such as the rhumba, tango, waltz, cha-cha or jive. I highly recommend the kitchen as your dance setting. You free yourself from the constraints of making dinner or doing the dishes. Swaying back and forth in the kitchen while the literal song "Sway" by The Perishers plays in the background enriches the atmosphere with emotion. Until the ding from the oven eventually snaps you out of your moment. If you decide to dance for V-day, reap the benefits of physical activity and intimate attraction guaranteed to kindle a love like no other.
9. Roller skate
Go back in time to the disco era, getting down and groovy while you skate to music and flashing lights. If you want to vibe with your valentine, I suggest heading to the local roller rink. Depending on where you live, roller skating usually costs under $10. Even so, save money by bringing your own skates. "Roller skating would be great because you get to have fun and laugh with each other," Cichewicz said. "Someone's there to catch you if you fall–or pull a fake fall. 'Oh, oops, did I fall? Good thing you were there to catch me.' Works every time." With the roller-skating package, you find a good excuse to hold hands, a personal trust-fall partner and a good playlist via the DJ. Towards the end of the night, take one last loop around the track after asking the DJ to play "your song."
10. Unwind with a massage for two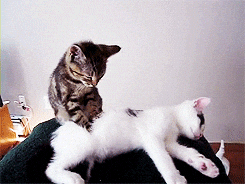 A draining week of work deserves downtime for recouping and relaxation on V-day. Unfortunately, a couple's massage usually racks up to at least $60. Good thing you own two free hands and a partner that you feel comfortable touching. To make a special massage at home, set the tone with what you expect at a couple's massage: towels, robes, candles, soft music, face masks, and a hot bath. "We thought it would be nice to go get massages together because it's something that we can do as a couple instead of stressing to find gifts," Santa Fe College student Sadie Anderson said. A massage shows your appreciation for each other's hard work. As you know, appreciation goes a long way.
11. Draw each other/paint together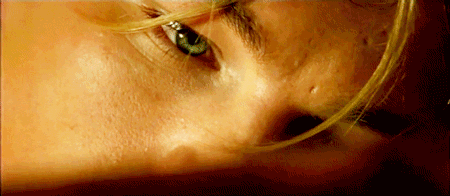 Stack the paper, grab your art supplies and draw me like one of your French girls. Titanic showed us that drawing ignites passion, but the pastime seems like a niche for artistic people. I'll let you in on a little secret, the key to art: Not taking yourself seriously. Make art fun. Utilize tools around the house or find $1.00 pallets at the Dollar Store. Once you gather your materials, begin drawing your significant other as they strike silly poses for you. A stick-figure level drawer may need to up the antics and attempt another form of art, face painting. Dip your brush into the red pallet and form a heart onto the cheek of your bae. When you finish face painting, dab your fingers into the pallet and try your hand at finger painting. I'm a hand turkey connoisseur, myself. Gobble, gobble. Create a competition to see whose art takes home the grand prize medal: Their masterpiece gets hung on the fridge for all to see.
12. Set out on the water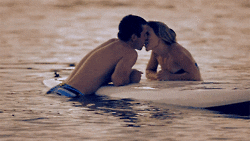 Prescribe yourself a trip to a blue space on the map to feel an overwhelming sense of peace wash over you and your companion in a rare moment of solitude. Conserve water and conserve money. Piqued your interest? Perhaps this Valentine's Day out on the water helps you discover a new hobby. Water sport amenities range from swimming, kayaking, canoeing, paddle boarding, surfing, tubing and boat rides. Take your pick and your sunscreen for a sunny day adventure through earth's natural spa. Sightsee all the different attractions available, like sunbathing turtles, darting dolphins, serene water birds, cypress trees and narrow streams. Instead of a bouquet of roses, find a water lily to release with your loved one. Water lilies symbolize many things such as peace, hope, pleasure, celebration and rebirth.
13. Drive to a high point, watch the sunset and release sky lanterns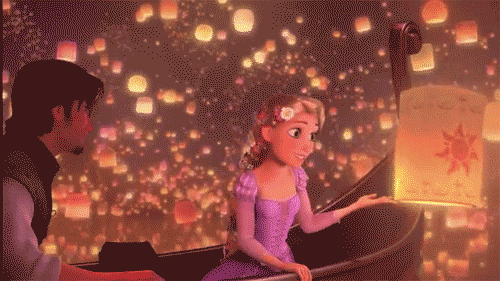 Sometimes driving around, listening to music and discussing life surpasses expectations. Let fate drive the wheel for a moment and notice where you end up. "I think that spending one-on-one time with someone is very romantic and fun, so going on a drive and listening to music or to a quiet place with a good view–just talking are really great ways to break from the normal routine and spend some quality time with your special someone," University of Florida junior Laura Prince said. Also, adding sky lanterns to the mix. Find eco-friendly sky lanterns for under $12.00 on Amazon. Write a wish on the lantern and watch it float away, speaking your hopes and dreams as a couple into existence. Before you purchase, confirm the legality of sky lanterns in your state/country. Some places ban the act of fireworks and "fire balloons."
14. Build a romantic blanket fort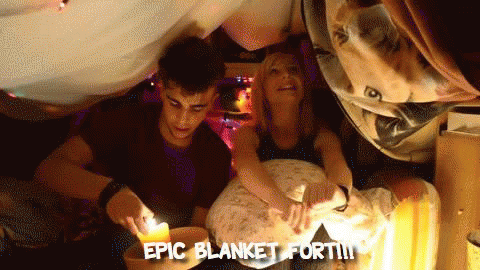 Ready to embark on a journey to comfort oasis? Supplies needed: chairs, pillows, string lights, infinite blankets and your favorite person in the whole wide world. Blanket forts require no age limit or rules. Handcrafting a fort exercises couple building skills. Style the blankets across living room or bedroom furniture, attempting to hold it up with couch pillows. If you prefer a teepee style fort, screw a hook into the ceiling, safety pin the blankets together and set your contraption on the hook. Drape the blankets over furniture enough to accommodate two people, but still small-scale to maintain a nook-look. Hang the string lights above your heads, then lay back and marvel at the illusion of twinkly stars in the sky. Every couple needs a place to stow away, even for a little while.
15. DIY date night dice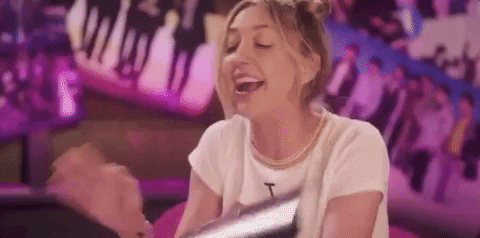 This list mentions quite a few ideas on how to spend Valentine's Day, but we often feel stuck in what direction to take. Don't feel alone if you struggle at making decisions. With date night dice, you roll a die and discover your V-Day itinerary. Similar to the $12.00 "Do Something Dice," but you make your dice at home with options of your own. Pick four available game board die. Each dice makes up a category, such as eating, sightseeing, exercise and nightlife. Draw a symbol like pizza, burgers, pasta, tacos, ice cream, or soup on the "eating" dice. Continue to do this for each category with activities you find enjoyable. The possibilities remain endless. Once you assemble your die, roll and see how to spend your Valentine's Day. You may end up going for a bike ride, viewing art in a museum, eating burgers and ending your night at a play. Spark your inner spontaneity and uncover a new combination of experiences at your fingertips.