At first, you met up for fancy dinner dates or for the latest blockbuster hit. A few months in, your bank account begs for you to stay in. Your creativity dwindles as you think about planning inexpensive date ideas. Netflix seems like the only option…again. Fear not—you and bae will find cheap date ideas away from your TV and without breaking the bank. And we definitely recommend wearing sweatpants.
Keep reading for 15 cheap date ideas that won't drop your bank account into the red.
1. Join the crowd at a college sports game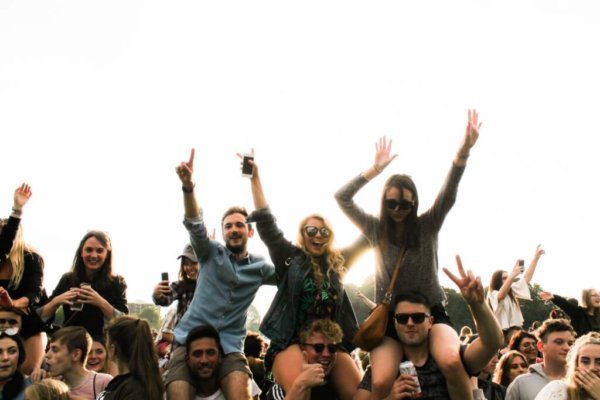 Tailgate and talk with your new bae while covered head to toe in school colors. As the game begins you hear the band play your school anthem. Free prizes shoot into the crowd and you can almost taste the hot pretzels and hotdog smells that saturate the air. The crowd goes wild as the team gets the winning shot and everyone screams in excitement. Bae loves sports but you could do without. Let the excitement of the game take over to get food, drinks and bonding time with your S.O. Best of all, students get into most campus games for free with a student ID. Go get your winning kiss.
2. Find your green thumb at an arboretum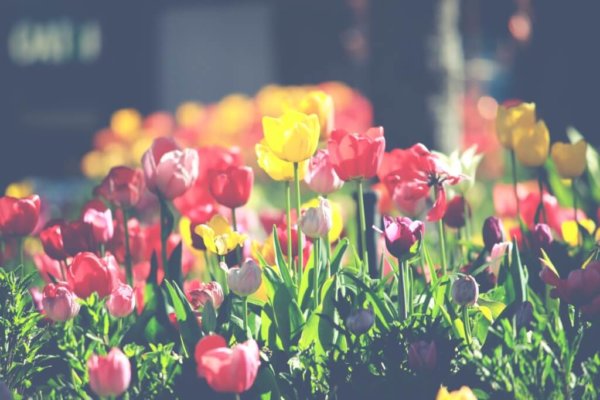 University of Minnesota sophomore Claire Schlichting said her girlfriend once took her to the U of Minnesota Arboretum on a date. Schlitchting's girlfriend kept her blindfolded the whole way to make the date a complete surprise. "We had a picnic. It was cute," Schlichting said. That's certainly a romantic way to give your S.O. flowers. Most arboretums offer nature walks and small streams or koi ponds. Let your mind relax. Sit on a bench and talk about your hopes and dreams for each other.
3. Take a dip on a moonlight swim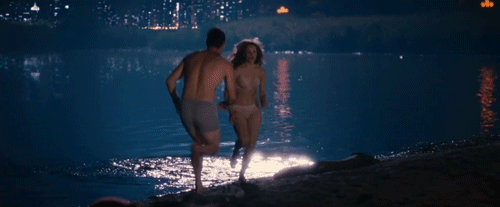 We promise you won't get sunburnt. If you want to beat the crowd, go swimming under the moon. The stars and moon twinkle in the night sky to make it a perfect venue for a romantic soirée. Explore the night by going for a quick dip. Use the chilly night and spooky dark waters as an excuse to cuddle in close. With almost no one around you can have the water to yourselves, so feel free to make a splash.
4. Try not to fall off a paddle board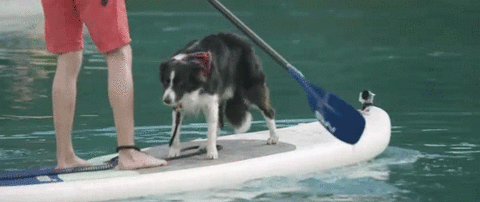 University of California-Berkeley sophomore Megan Grosspietsch said she loves to paddle board in the spring when the water feels freezing but peaceful. Even if you don't enjoy ice-cold waters, a light summer breeze will cool you off if you paddle board in the summer. Grosspietsch said, "[It's] fun watching someone struggle to retain balance." For those with a sassy spirit, challenge each other to SUP yoga. Dare each other for the best pose or play king of the board. Whoever stands last wins—and pays for lunch.
5. Chill in a hammock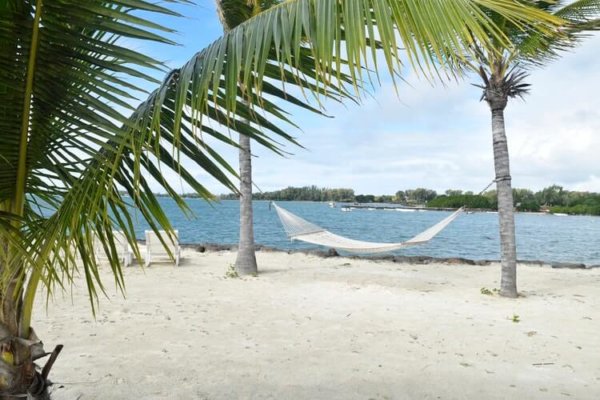 Look to nature for inspiration. Make it a date with your S.O. by setting up a hammock on campus. Look into the bright blue sky during the day. Or gaze at the twinkling night stars. Either way you get to snuggle together with a blanket. Take this opportunity to chat about the mushy things, or the stress putting you down, as you cuddle each other tightly. Or make it a double date with your BFF and their bae by stacking the hammocks.
6. Embrace your beach bod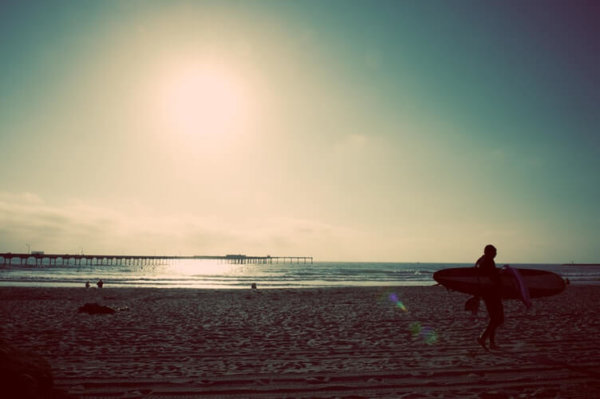 Massey University freshman Ryan Lowe said his all-time favorite date involves gelato and beaches. Lowe, who dreams of being a pirate, said he would choose surfing as an ideal date. "[One of the most fun dates I've had so far involved] teaching a Canadian girl how to surf on the hot sand in beautiful Mount Manganui. And the best part of all: My wallet remained intact." Even if you're not a surfer dude like Lowe, a lazy day at the beach to splash in the waves will make everyone smile. Just don't forget to pack sunscreen.
7. Visit each other's hometown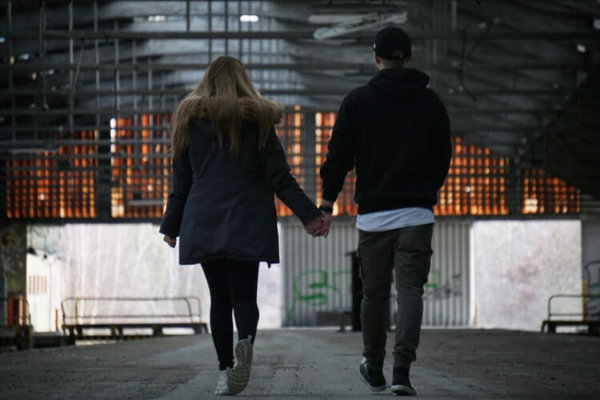 If you want to know what life looked like pre-college, take a day to see where your S.O. grew up. What coffee shops did they visit? What's their favorite hangout place? Sharing stories of meaningful places will help you bond with one another. What may look like an ordinary tree to you could be the place they read a new mystery series each summer or the place they fantasized building a tree fort. Share a kiss in a place they always dreamed of taking someone. Hold hands downtown while eating the best ice cream in town. They'll know the best hidden gems.
8. Find your inner child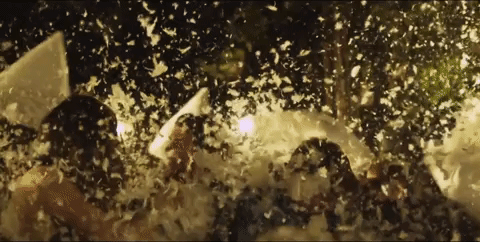 Slumber parties don't need to stay in your childhood memories. University of Wisconsin-Madison sophomore Tanner Bilstad said, "I think it would be fun to build a pillow fort and then hide from the world in it like the true kids that we all are. You could have long convos in it while eating snacks," Snacks and a pillow fort? Count me in!
9. Go fresh fruit picking

I don't know anyone who can say no to a juicy strawberry in the heat of summer, picked straight from the garden. Instead of going for more take out, visit a local orchard or fruit farm. They usually offer other fruits and vegetables like sweet peas, blueberries and items like honey and already-made jams. Snack guilt-free with bae after picking a basket of fresh fruit. You'll load up on seasonal fruit and have a sweet date—literally.
10. Relax at a drive-in movie

Spice up your movie night at the drive-in. "[My boyfriend] took me hiking and then we went to a drive-in movie theatre and stayed there until 3 a.m. just hanging out and talking, even after the movies had ended," said University of Wisconsin-Madison sophomore Mackenzie Christman. "When we got ready to leave his car died and we had to jumpstart it…overall it was just a fun, adventurous day." Maybe car maintenance can be fun after all.
11. Cruise on a one-day road trip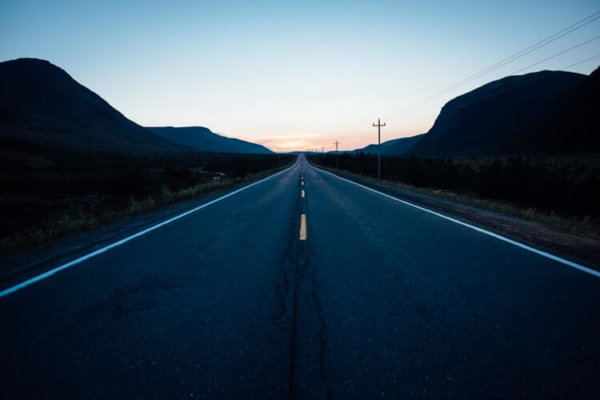 Drive out of town for a day to a lake or place of interest. Crank up John Elton's "Tiny Dancer" and pack Twizzlers for the road. If you use Pandora or Spotify, playing one song influences the ones that follow. Or take a leap of faith and turn on the radio. You never know what podcast could play, like NPR's "All Things Considered" and "The Best of Car Talk." With your eyes on the road you'll keep your mind focused on bae and not on the Cavs game score or your frenemy's Instagram post. Take turns driving and always share the aux cord.
12. Share your love with cute animals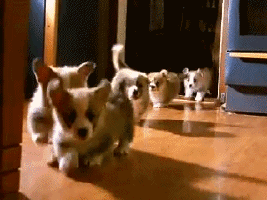 Who doesn't love puppies? With floppy ears and wagging tails, puppies will make your day, any day. If you and bae want a carefree (and totally free) date idea, find your local pet shop. Pretend you want to adopt a puppy and ask to play with a few. Who knows—you may end up leaving with a furry friend of your own.
13. Boost your endorphins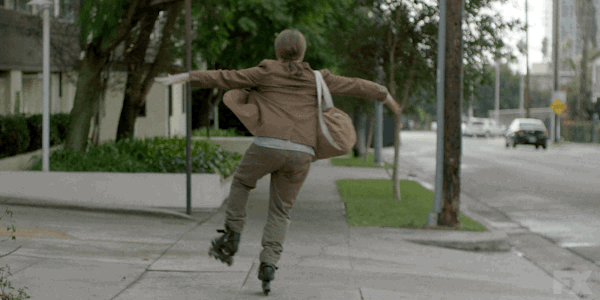 In the words of Elle Woods, exercising boosts endorphins. And endorphins make us happy. Skip the run all by yourself and work out with your S.O. Experiment with different types of exercise like rollerblading or ice skating. Workout buddies create a friendly challenge and push you to your best. Crank up the tunes while you go for a ride. And don't worry about falling into each other's arms as you try new sports.
14. Dress up for fast food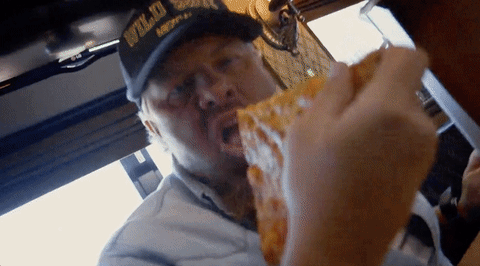 Make good use out of your super cute (and expensive) graduation outfit. But don't actually drop your savings account on a steakhouse. Go eat fast food or something low key like a local diner or cafe. You may stand out in a crowd, but at least you're in this with bae. Sipping milkshakes in a polka dot dress at your favorite diner will become your favorite date memory.
15. Heat up the night with ramen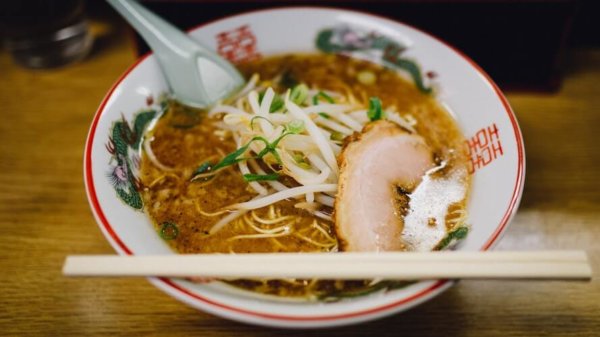 University of Minnesota-Twin Cities sophomore Ian Baures suggested the ultimate cheap date idea: cooking ramen. Baures said he can cook up a mean ramen dish, with vegetables for added vitamins, for a casual night. "I like the whole idea of making the ramen I do because it's so cheap and it's so filling," Baures said. "Get some good veggies, a pack of cheap ramen, [boiling water] and a few eggs and you're good. And that makes two massive bowls of ramen. Then you proceed to the dining room, crack open a bottle of wine and watch Shrek." Buon appetito!