You will always find something you need to buy in college, from textbooks to a laptop and food. Somewhere between cramming for exams and finishing homework, you might want to take a nice person on a date. However, dating can sometimes get pricey.
We have composed a list of 15 cheap dates under $10 so you won't break the bank while trying to find your soul mate.
These dates could help you save up for gifts for your girlfriend.
1. Browse through a Bookstore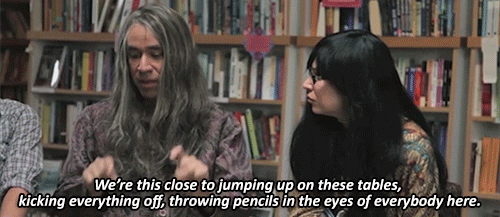 Aside from boring science textbooks, bookstores carry a wide variety of books that everyone can enjoy. Stores like Barnes & Noble carry almost every genre imaginable, in addition to magazines, music and cool gadgets to play with. You can purchase a book or sit down and reading something new with your date. This date can be a relaxing and you it can be a great opportunity to learn about what your partner likes to read—a glimpse into their soul.
2. Picnic in a Park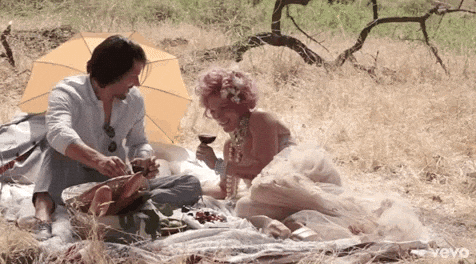 Picnic dates exude fun and romance. In warm weather, you can have a picnic on campus or in a park. You could have a picnic near a playground and slide down a slide or swing on the swings, or you could eat near a lake and put your feet in the water.If you live in a more frigid environment, you can have an indoor picnic in the living room. Each location for a picnic date makes it unique. This date also allows solid one-on-one time because of the old fashioned simplicity a picnic provides. "I think it'd be fun to be out in the sun while getting to know someone that I like," said Spelman College sophomore Maya Tureaud. You only need a blanket, some sandwiches or finger food and a date.
3. Ride Bikes & Go Sightseeing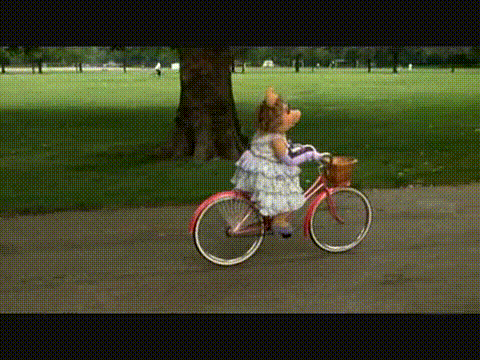 Explore your city riding bikes with your significant other and let the wind blow through your hair. Many parks or college campuses have bikes you can rent for a couple of hours. Riding bikes with your partner can be a way to exercise and explore together. "I absolutely love going on adventures and making new memories with my boyfriend," said Spelman College sophomore Shala Murray. "Nothing beats a nice day outside and a good bike ride." You could ride bikes through a park or through town and see what your city has to offer. Maybe even see if you two can find a tandem bike for an added romantic challenge in teamwork.
4. Grab something Sweet with your Sweetie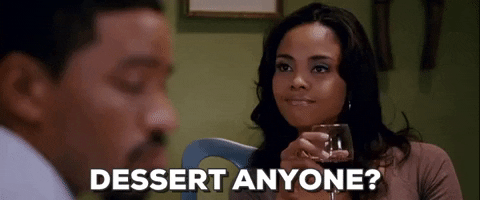 Every healthy relationship needs a little sugar every once in awhile. Try a tasty treat with bae. Step into your local dessert shop to make fun and cheap date out of going to get a dessert with the one you like. Try a new dessert shop or put your sweetie on to your favorite sweet spots.
5. Explore a Local Coffee Shop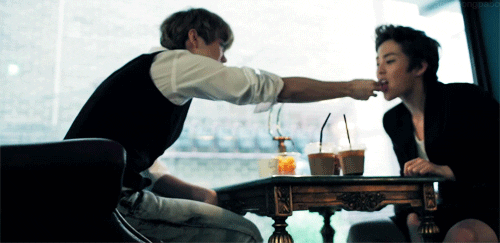 Local coffee shops radiate uniqueness and character. Whether you go to Starbucks or that quirky coffee shop on campus, you can spark up an old-fashioned conversation and try out a great drink. Sometimes coffee shops even have open mic nights or comedy shows, which makes this date especially enjoyable for the coffee and tea connoisseurs. For those who don't like coffee or tea, try another drink or grab a bite to eat like a pastry or a sandwich.
6. Have a Romantic Beach Date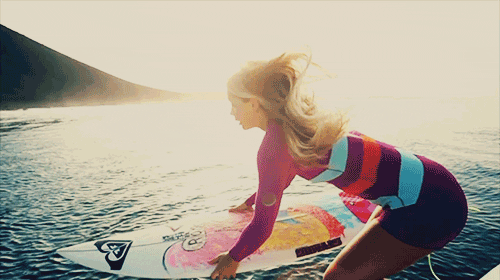 For those fortunate enough to live near a beach, going to a beach acts as an excellent way to relax and have fun. You can choose from an endless list of beach activities that cost nothing at all, such as swimming, taking a walk or playing in the sand. The beach can be a great place to exercise, relax and enjoy fresh air. And who doesn't want to see their bae in a swimsuit?
7. Bake Together and Channel Your Inner Betty Crocker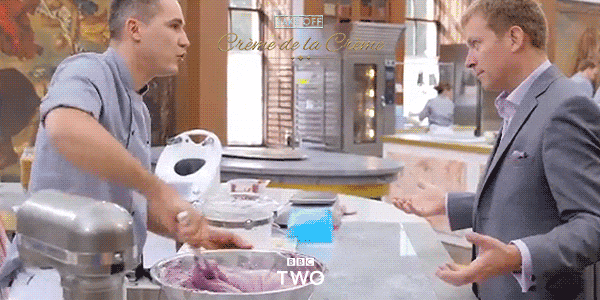 Baking in the kitchen with your baby screams relationship goals. If you know how to bake and your partner doesn't, this could be a fun way to teach your partner something new. If neither of you knows how to bake, then experimenting together can provide excitement. Just try not to burn down your dorm or apartment. You could bake brownies, cookies, rice Krispy treats or any other sweet snack. Go to the store, grab your ingredients and turn your kitchen into Cupcake Wars.
8. Visit a Local Museum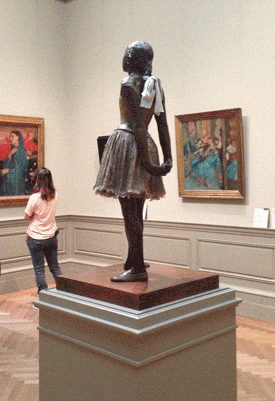 Everybody loves an intelligent significant other. Learn something new at a museum while spending time with your partner. Many local museums have free days or college rates. You could visit an art museum, history museum or an aquarium, just to name a few. Some museums allow you to take photos as well, which will allow you to remember the date. Don't forget to check out the gift shop for keepsakes.
9. Go on an Adventure in IKEA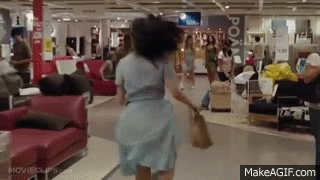 IKEA represents more than a furniture store. IKEA is an experience. From couches to beds to progressive kitchen appliances, IKEA symbolizes a place to imagine your future or play house. IKEA also acts as a perfect place to even play games like hide and seek. "I think going to IKEA would be great. You could literally spend all day and have a scavenger hunt," said Spelman College freshman Reyna Patterson. Keep the noise down and try not to disrupt the store, though. You wouldn't want to get kicked out and ruin your date.
10. Color and Don't Worry About Staying in the Lines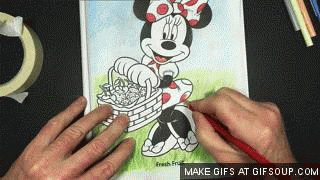 Channel your inner child and grab some markers, crayons or colored pencils and a coloring book to relax. You could use an adult coloring book to color in more intricate pieces, or purchase a children's coloring and really throw it back to your childhood. This date requires little effort to have fun and display your artistry.
11. Create a Vision Board and Goals with your Significant Other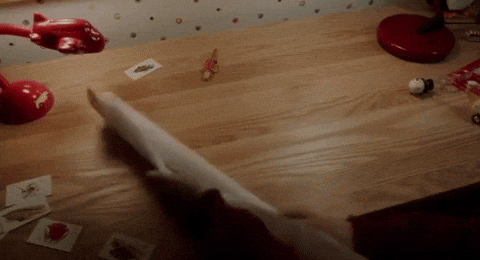 A great relationship involves planning and setting goals for yourselves. A vision board creatively displays your goals on a poster board. "Making vision boards allows you to understand your significant other more by recognizing what they seek to accomplish," said Spelman College sophomore Malia Haney. "Vision boards have the ability to summarize a person's life desires which makes it such a powerful tool." You only need poster boards, markers and old magazines or newspapers. Find words, phrases or pictures that represent the vision you have for your future, cut the pieces out, glue them on the poster and hang it up to constantly remind the two of you of your goals. Get creative and add color, glitter, your favorite quotes or print out pictures online. Discussing your dreams and aspirations with your S.O. can only bring you two closer.
12. Have a Photoshoot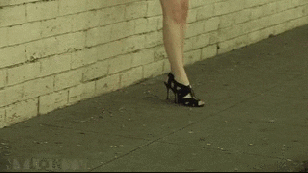 For the photographers or people who love to model in photos, having a photoshoot can be a great date. You can search for areas with great scenery in your local city and take pictures of each other. Maybe you'll even come across a new spot together. You don't even need a camera, you can use an iPhone and still take fabulous pictures. Then save the photos and post them on social media to show off your skills. Make sure to grab a selfie together too.
13. Try New Food at a Farmer's Market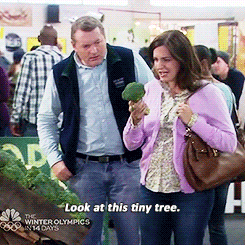 Take a break from cafeteria food and ramen noodles to visit your local farmer's market. Purchase fruits, veggies or fresh baked goods at a farmer's market. Farmer's markets contain different colors, delightful smells and the healthy food you probably need to avoid the freshman fifteen. If you go into a farmer's market looking for a treat, you can find something under $10 for you both to enjoy. Plus, you'll always find junk food in the dining hall, but you might not find these delicious fruits and leafy greens.
14. Volunteer and Give Back to your Community Together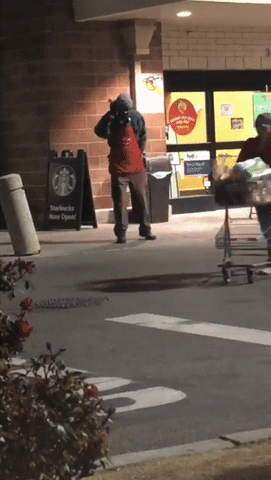 The Boys & Girls Club, American Red Cross, Habitat for Humanity and many more charities focus on great causes. They all need volunteers. You could also find other national organizations or local organizations that need extra helping hands, as well. Volunteering can represent a selfless act to help someone else. What's more fun than giving back? Giving back with a friend or your date. "This is the perfect date because my significant other and I love helping people. There's nothing better than spending quality time with your partner all while helping out the community. It's definitely a 2 in 1," said Spelman College sophomore Aliyah Crosby. You can find a cause you both support and take a couple of hours to do something for those the less fortunate.
15. Netflix & Chill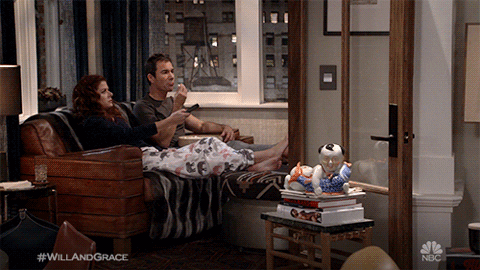 After a long week of tests, cuddling up with your partner while eating popcorn and candy can offer a nice way to spend your time. Binge watch your favorite show or check out a movie from a variety of genres. "I like to Netflix & Chill because you get to talk to your date, it's relaxing, and you can watch your favorite movie," said Spelman College sophomore Ashlei Chang. Plus, Netflix costs $7.99 a month or nothing for a free trial. But just remember, what happens during the Netflix and Chill, stays in the room.