Picture strolling through the quad hand-in-hand with the man of your dreams. Suddenly, he gets down on one knee and holds out a ring while the students around you turn and pull out their phones to snap a picture of the adorable moment you get your MRS degree. You pull your S.O. into a huge hug before reminding him that if you hang around much longer, you'll be late for your finance exam.
Wake up, ladies. It's freaking 2017—we're in college to become badass bosses. We don't need no MRS degree. But it never hurts to wonder what it takes to get one. Our research suggests the best schools to find a husband boast high male-to-female ratio, perfect temps, a favorable starting salary and a high post-grad employment rate. While all the schools on this list can have you walking across that stage with a diploma like nobody's business, you can find that true love, too.
Check out the top 10 schools that'll make you feel like a boss and double major with that MRS degree.
10. Middlebury College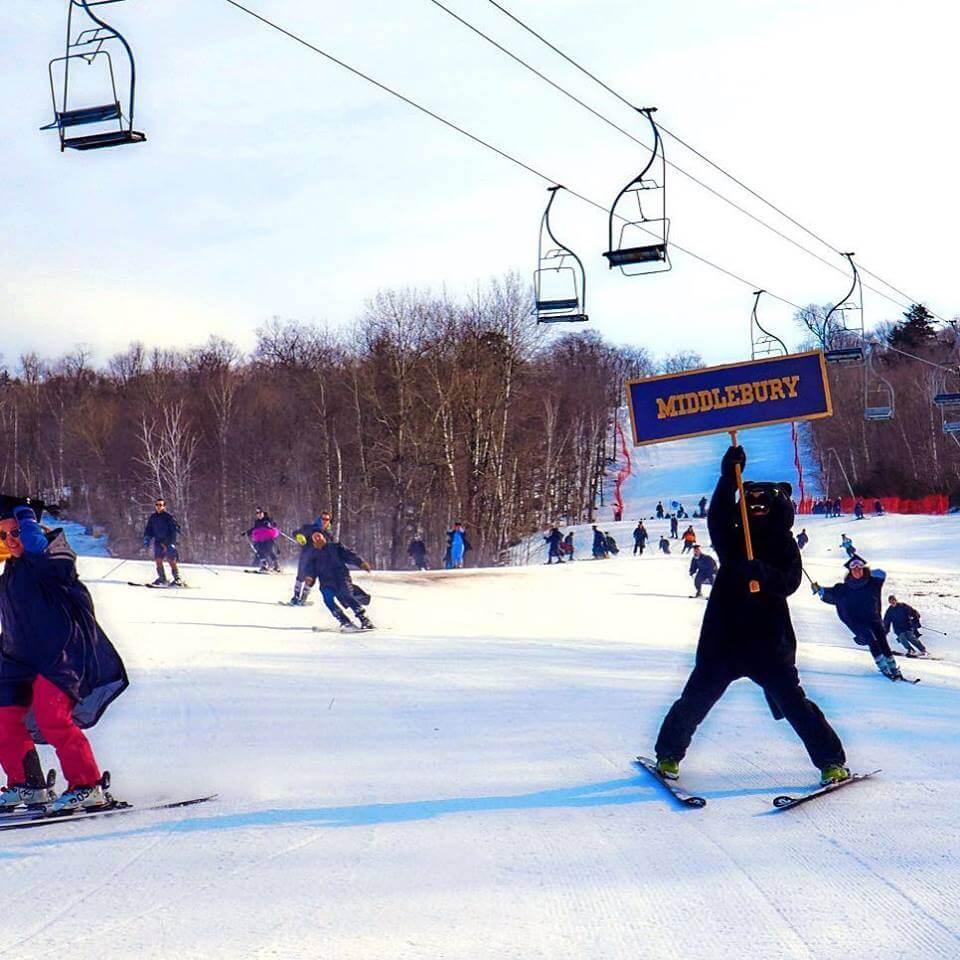 If you imagine your future bae to be the hotter version of Bear Grylls, look no further than Middlebury College. Located miles away from the nearest grocery store, and even farther from any sort of city, students entertain themselves with the simple things of life. You can almost always find hot guys outdoors skiing, hiking or rock climbing. Plus, with average temperatures dipping to a chilly 46 degrees, there's plenty of time to cozy up by a fire and let things heat up between the two of you. When Middlebury students aren't skiing black diamond slopes or hiking new trails, you can find them in the library following the work hard, play hard mentality—nearly 62 percent of students find jobs straight after graduation. So pack your gear, and get ready for a boo who will show you adventures. You can both get your degree in a real major while you double up with that MRS degree.
9. Claremont McKenna College
Claremont McKenna is the place to be if you imagine a bronzed, beautiful boo who surfs on the weekends and shows up to class on the weekdays. How else are these hotties supposed to come out with a post grad salary of nearly $58,300? While I can't guarantee that you'll get your MRS degree with a cast member of "Bay Watch" (more like Bae Watch, am I right?), the warm weather and happy students make guys ready to wife up any girl. And with a dude to dudette ratio of 51:49, you have options, ladies. But when you aren't busy getting high-power internships or doing research, you can head down to the beach for tropical dates. The vacation never has to end. Picture it: being proposed to under the palms like a scene straight out of The Bachelor. From surfer bros to frat stars and everything in between, Claremont McKenna has someone for every beach babe.
8. Vanderbilt University
Talk about Southern values. Vanderbilt students thrive off of family time and football season—the perfect combo for earning your MRS degree. Can't you just see him standing on the sidelines cheering (or coaching!) your son or daughter's team to victory? Also, Commodores are responsible AF. About 58 percent of Vandy grads land a job right after graduation, and that's not even including the ones who go on to become the next McDreamy at medical school or other graduate programs. "Vandy is that place you envision after spending hours watching rom coms," junior Hannah Jones said. "There's no place more romantic than Nashville, let's be real." Have you heard one song by the hotness that is Dierks Bentley? Though he's graduated, who's to say you won't find someone even better? Not to mention Vandy grads have one of the highest post grad salaries of the schools on this list at nearly $53,000, meaning that he can totally support your dream, rustic, Pinterest-inspired wedding.
7. Washington and Lee University
Happy students make for happy husbands. Going to school in historical Lexington, VA, means your first date can really be one for the books and one you tell fondly to your grandkids in your mansion house. Of course you'll live lavish since most students have a post-graduate salary of nearly $55,000. After all, if you're double majoring with business and your MRS degree, you need boo to pull his weight. When your kids ask how you met, tell them an adorable story about how he swept you off your feet in the line of Blue Sky Bakery or stole your heart with just a glance at an Open Mic night at Brew Ridge Taps your junior year. "The culture [of Washington and Lee] encourages the couple to have a healthy relationship," Washington and Lee junior Sadie Phillips said. "W&L guys are marriage material although they might not admit it." With a male-to-female ratio of 51:49, these just by chance encounters aren't just something straight out of When Harry Met Sally.
6. The Citadel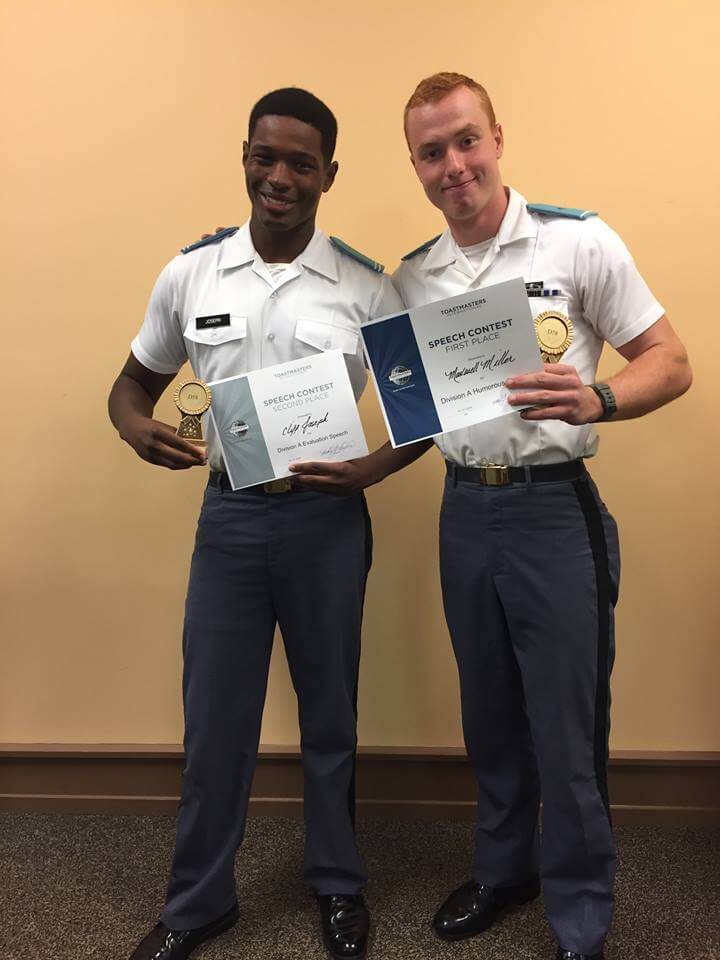 There's nothing more attractive than a man in uniform. Take it from me, or from any military movie ever, aka Saving Private Ryan. As the premier military college south of the Mason-Dixon line, any man from Citadel graduates dedicated, smart, motivated and ripped AF from all that training. Plus, the odds are in your favor because there's a 9:1 guy-to-girl ratio. And though this isn't a religiously affiliated college, it might as well be since guys here are much more serious about commitment than they would be at your average state school. If you plan on going into the military after graduation, pull a Cadet Kelly and show those guys what you got. After all, in the wise words of Leslie Knope, "Guys love it when you can take something they love and do it better than them." And I mean, she got Ben Wyatt, so I think we all know who's the real winner.
5. BYU (Brigham Young University)
BYU guys have marriage on their minds. Maybe it's the Mormonism or just the fact that they look sharp AF in those white shirts—either way, we're not complaining. "The typical BYU guy is family oriented, ambitious [and] caring," BYU freshman Janae Smith said. "In addition to those qualities, most guys typically know how to have wholesome fun, serve others, are intelligent and pretty dang cute." The great part is it's easy to get to know tons of cuties before you settle down and get that adult job. After all, with a guy to girl ratio of 55:45, BYU isn't in short supply. Even if you're not Mormon, BYU is the place to be for an MRS degree. At least 54 percent of graduates have jobs after crossing the stage in their cap and gown. And not long after you'll be in another gown walking down the aisle. Besides all that, the small, rural town of Provo is the perfect backdrop for an amazing proposal. Start out the perfect day by grabbing waffles at Waffle Love, paint ceramics at Color Me Mine and finally, take a romantic hike to Bridal Veil Falls to see the stars (*hint hint*).
4. University of Michigan
With a low average temperature in the 50s, cuddles season springs among Wolverines and gives UMich the perfect recipe for getting your MRS degree. "Michigan men are definitely marriage material," University of Michigan junior Jackie Aaron said. "The campus is full of so many different types of people passionate about so many different things. Though if you're dating someone from Ross [UMich'sbusiness school], you might have to knock the superiority complex out of him before you can consider marrying him." But even if you find a husband from Ross, you can walk down the aisle easily knowing that there's a bright future ahead for him. After all, you can find babe and at least six of his closest bros in high power jobs all over the country doing investment banking or working in an environmental law firm in Washington, just like you. Looking for a challenge that will take care of you? Exhibit A: They gave us Tom Brady, so there's that.
3. Cornell University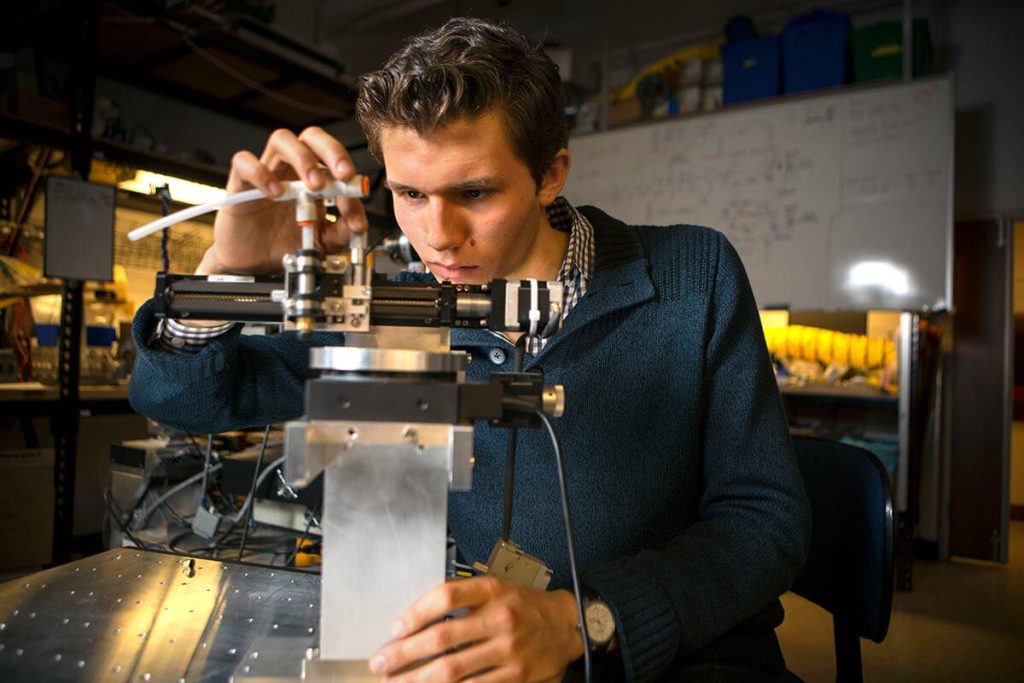 Ranked on the ubiquitous "Most Right Swiped Campuses 2015" list by Tinder itself, it is scientifically proven (well, sort of) that Cornell guys are hot, successful and husband material. What other pre-reqs do you need to get your MRS degree? After all, students make nearly $60,000 on average right out of college. Having vibrant seasons and snowy winters, this Ivy League sets the scene to fall in love. And if you think that the party crowd at Cornell makes it impossible to find a serious relationship, think again. Not to sound like Chris Harrison, but Cornell's recipe of part-time scholars part-time party animals is perfect for cooking up some love while earning that top notch education.
2. Kansas State
Think that a big state school isn't the place to earn your MRS degree? Well, with nearly 20,000 undergrad students, you're sure to find a husband to love. Have your eye on the quiet hipster who works at Starbucks on campus? Or would you rather go after the kid in your chem class who is researching cancer cures on the side? Either way, grab him and head off to a Wildcats game and hope you can score his heart while the team scores baskets. Kansas has a guy-to-girl ratio of 52:48 and a high post-grad salary of $49,850, so grab a babe while you can. As an added bonus, this school has a whopping 74 percent post-grad employment. What's not to love when you know your man can help you provide for your future Wildcats?
1. Georgia Tech
The odds are really in your favor in ATL. With a guy-to-girl ratio of 65:35, Georgia Tech practically begs ladies to graduate with their MRS degree after learning everything there is to know about STEM. "There's the cute frat-type boys but also lots of the stereotypical nerd-type boys," a Georgia Tech freshman said. But what good is finding someone if they just stay at home all day long? It's a good thing 78.7 percent of Yellowjackets land a job before they even graduate—that includes you. And we aren't talking low-level positions here, ladies. GT alum are some of the most sought after graduates in the nation. "Everybody is really smart though [and] passionate about what they're studying," a Georgia Tech freshman said. At least you know your wedding won't be the first time he tries on a suit.
Want more rankings? Check out:
Top 10 Colleges for Aspiring Women Leaders
Top 10 Colleges with the Most School Spirit
Top 10 Universities with The Best City Life
Long study hours calls for comfy clothes. Cue these tanks.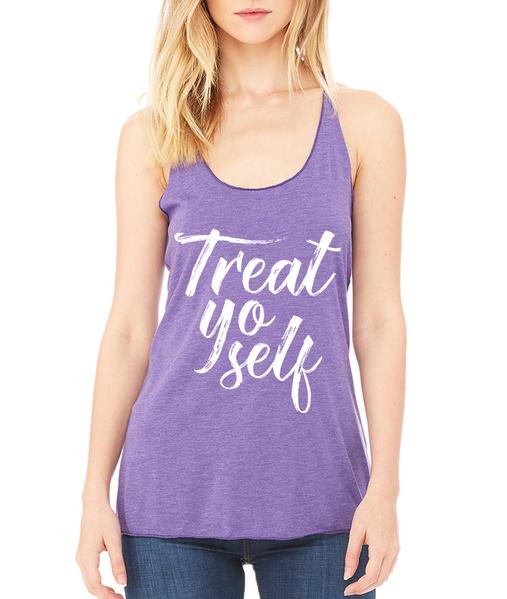 Treat Yo Self Tank Top: $24.99