Whether the forty-degree weather feels warm to you in the Midwest or you're basking in the Florida sun, spring and all of its glory will soon grace our presence. But some of us found a new cuddle buddy in the winter and hid with their S/O away from the blizzards. You might find some difficulties transitioning your relationships onto the warm campus streets. Fortunately for you, these 10 spring date ideas will have you rolling around in the grass and thanking mother nature that the Netflix and Chill months are finally over.
1. Frolic in a meadow and stare lovingly into one another's eyes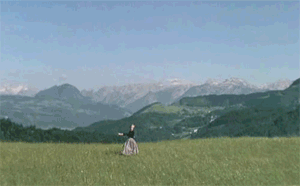 Yes, this one might not sound super realistic, but you guys probably have tons of energy after hiding out under the covers for months on end. Make some PB&Js for a picnic in a meadow or go to a nearby lake and pull a Noah and Allie with a boat. The spring time brings out the natural beauty that surrounds your campus, so if you've got an opportunity to bask in the sun and lay in the grass, you should take it.
2. Still go for that weekly hot chocolate/coffee date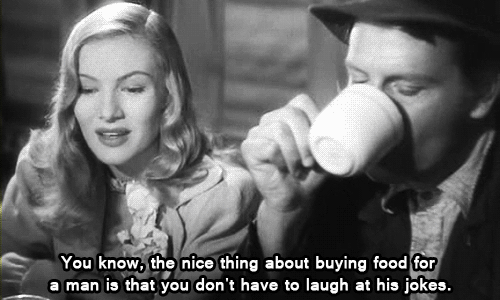 Let's be real: we all need our caffeine fix, even if we don't need it to provide us warmth anymore. If you and your BF have found your special spot in the Starbucks off campus, don't feel pressured to give up your coffee just because everyone else is going out for Polar Pops. Maybe you could go out and take a stroll with an iced coffee or grab a refreshing smoothie instead.
3. Get outside and toss some sporty thing around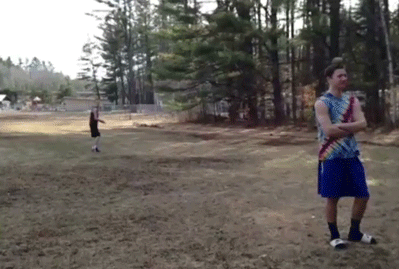 Find a nasty old Frisbee in your dorm's game closet or borrow a football from the campus gym and get to spring socializing. "Exercise is a great way to bond with a new or old partner, especially when it's silly and fun," Northwestern junior Rosalie Chan said. You may be having flashbacks to high school gym class, but this sort of exercise involves a lot more flirty banter and a chance to kick his ass in Frisbee golf.
4. Take a walk around campus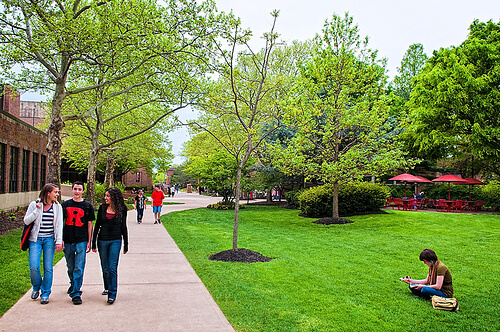 The north side of campus: everybody has one. However, when winter hits, we seem to forget all of our traveling possibilities when there's hella snow on the ground. What if your lady lives on the other side of campus? Well, once the sun starts to shine, you can finally hit up that hidden bagel shop near her place or even take a bike ride around the neighborhood. Instead of just ordering Jimmy John's straight to your cozy dorm room five times a week, try hitting up an outdoor café or just sit outside and talk.
5. Get the hell off of campus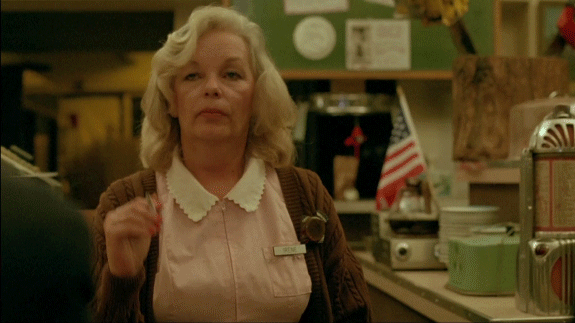 Head to the nearest city and take in a comedy show or find a new late-night waffle diner that you can call "your spot." Sure, some schools have more of this "campus bubble" problem than others, but it can never hurt to catch some new sights and go on an adventure with your bae. I can say that comedy shows like Second City or hilariously seedy Chinese restaurants serve as some of the best date options big cities have to offer.
6. Celebrate Easter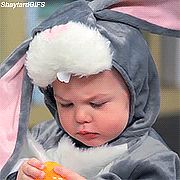 For all those religious types out there, bringing your man along as you celebrate this spring's Easter let's you bond over food with the fam. "I plan to make my boyfriend dress up as the Easter bunny," Northwestern junior Marina Porter said. Whether you finally reached that comfort level or not, you can always go on an Easter egg hunt, or just eat endless amounts of egg-shaped chocolate together and call it a day.
7. Take "spring cleaning" to heart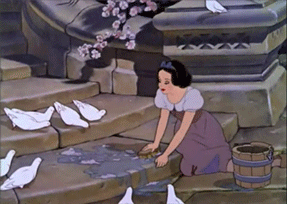 Get out those brooms and dustpans and get ready to re-enact your favorite scene from Fantasia. "I think that spring cleaning as a couple is the best way to welcome in the season. I plan to play some One Direction and dance with my girlfriend to make her enjoy it," Northwestern freshman William DeCaluwe (and the boyfriend from #6) said. If you choose your dorm room or apartment as your place of attack, or even if you just wanna get rid of all those damn winter clothes, forcing your loved one to clean house with you will create memories you'll never forget.
8. Go dancing with friends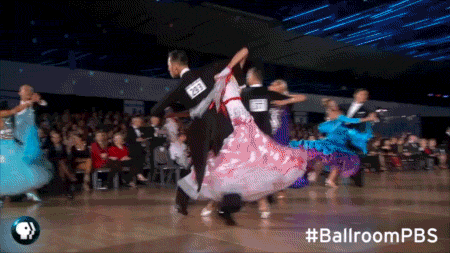 Yeah you heard me, dancing. Think about it, you can finally go out and wear fun dresses without your legs freezing off on the walk over, and you can try something new. Keep it classy with ballroom, go multicultural with salsa or hit up the campus club and do the wobble.
9. Study outside together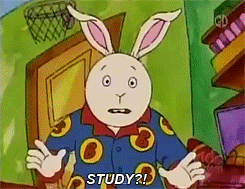 Trust me, I know you don't necessarily want to study once the weather clears up, but you can actually use your significant other as great motivation to appreciate the sunshine and get those A's. You can spread your books all around as the two of you sprawl in a nice grassy park (much more room than your desk at home). And every time one of you finishes an assignment, you can take a break and just work on your tan. Much healthier motivation than grabbing a handful of M&Ms in your room every time you accomplish a sentence of that essay.
10. Make a snowman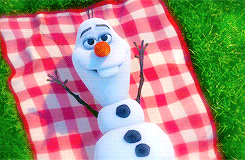 Fortunately for some states, this year had a relatively warm winter. But for others, snowfalls will still wreak havoc on our springs at least through April. If you're sick of being stuck in the house, say I. Even if it's still chilly outside, you and bae should get in some fun without being forced to do so indoors. Create your very own little Olaf together and alleviate the tragedy that comes with waiting to transition into spring.