Valentine's Day has passed, and odds are you feel like a failure for your Vday gift-giving performance. Unless you're one of those rare breeds who planned the perfect candle-lit, home-cooked dinner with gift incredible enough to make her cry, you're probably sitting in fear waiting for the next gift-giving holiday. You know her personality best, and if identified correctly, it can be a crucial benefit to your gift searching process. Once you identify which of the below categories your girl falls into, you're pretty much set on the path to gift redemption.
1. The "Organic Wheatgrass Only" Girl
She probably sports a cute leather backpack instead of your mainstream Northface. She only drinks locally-sourced coffee from small coffee shops that play indie music featuring obscure bands from Portland who made their instruments from composted fruit peels. If either of the above attributes hold true to your girlfriend, you might be dating a hipster. Urban Outfitters and Free People are your two new best friends. If you aren't ready to drop too much mula, your safest bet is jewelry. Anything antique-looking will do, and you can even look at what the people working at the boutique are sporting. When in doubt, ask the employee dressed most similar to your girl for advice. If jewelry isn't really her thing, an oversized flannel should do the trick as a back-up plan.
2. The "But first let me take a selfie" girl
Does your girlfriend post an obscene amount of photos on Instagram of you two together? Does she ruin almost every romantic moment by pulling out her phone and taking a selfie? Are her Facebook albums overrun by photos of everything from scrubby saved Snapchats to posed pics of you two on the beach? If so, you probably have a photographer on your hands. Because of this, printing photos of you two (which can be done at Walgreens or any other drug store) would mean the world to your significant other. Take it one step further and write a cute message on the back of a frame to surely seal the deal.
3.The "I'll Come Over After I Work Out" Girl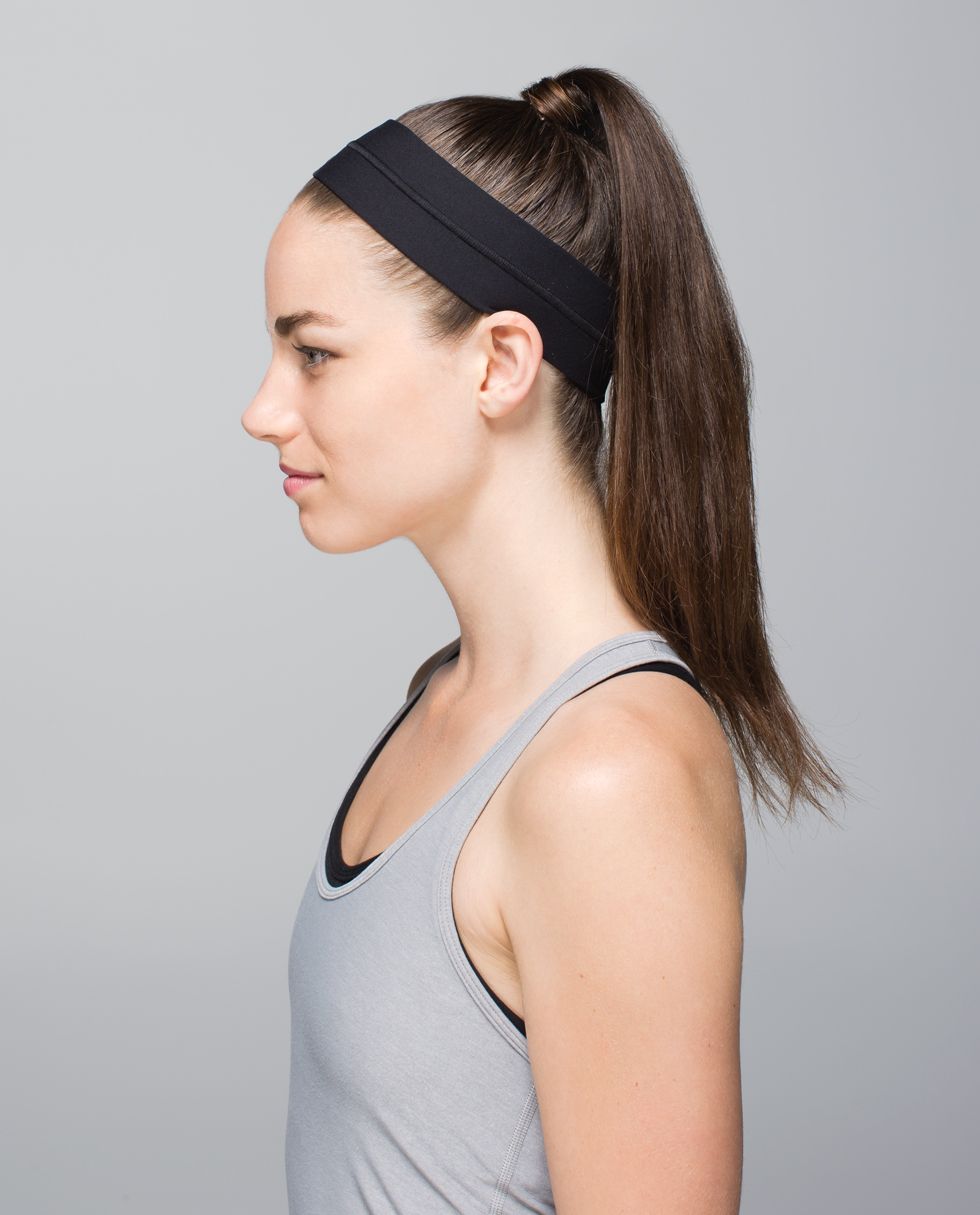 Girls who just want to throw their hair up and wear workout attire 24/7 are the easiest to shop for. If your girlfriend loves sweating it out, turn first to Lululemon to ensue shrieks of happiness. A headband is always a safe bet, and if you're looking to up your game, a dry-fit jacket would most definitely be well-received because she still needs to jog on campus in the winter. If you're feeling a little risqué, take that leap of faith and go for a sexy sports bra. If you don't think solely apparel is her cup of Fit Tea, throw a creative twist into your gift and get the two of you hiking passes to a scenic place near you.
4. The "I Just Want to Spend Time with You" Girl
Some girls don't need tangible things that they can hold or wear. All they want is to do fun things with their man. For these cases, turn to a romantic picnic date, a concert of your guys' favorite band, or – if you really want to impress her – a cooking lesson with a local chef. She'll be happy just to have your arm around her.
5. The "I'm Scarily Good at Croquet" Girl
The preppy girl basically lives in J.Crew, living sartorially via The Three C's: collared, classy and clean. Preppy girls probably own Lily Pullitzer organizers to stay on top of things and always look country-club ready. They wouldn't dare to take their shoes off and hit the nearest outdoor music festival. If this is your case, take a trip to your local J.Crew or Madewell to find your girlfriend the perfect gift. If she doesn't like something from there, it's probably because she already has it. You can also take her to the country club to watch the annual horse show or caddy for her in a nice round of golf.
6. The "You'll Always be Second to Starbucks" Girl

The Coffee Lover is a more common type than you think. Whether your girlfriend is an absolute zombie in the morning or repeatedly arrives late to hang out with you because "the line in Starbucks was so long," you need to come to terms with the fact that you will always be second to the glory of a Starbucks iced nonfat vanilla latte. In this case, orient your gift around this deeply rooted passion and purchase a cute photo mug and some Keurig K-cups of her favorite type of coffee Alternatively, you can't go wrong with a cute coffee-themed graphic T Shirt like the one shown above.
7. The "I'm Happy to Share my Hangover with You" Girl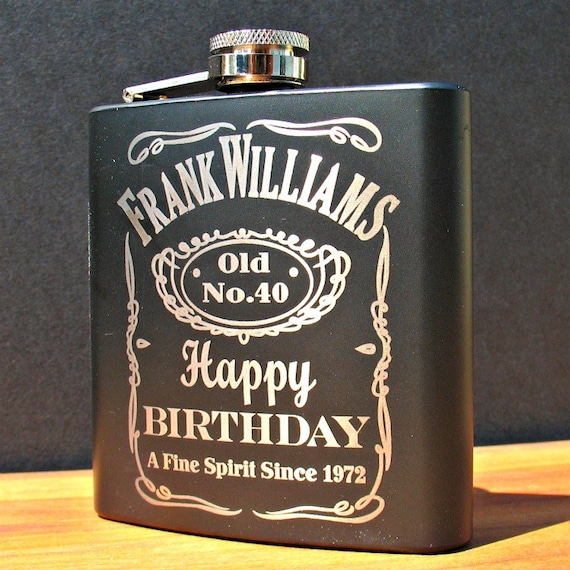 Maybe you and your girlfriend rely heavily on the party scene as your main form of interaction. Have no fear: decorative shot glasses and Urban Outfitters flasks are here. A gift card to the local costume shop where she buys all her themed outfits will surely make her happy about not having to pay for her next sexy construction worker getup. A nice bottle of wine for the two of you to share on a night in wouldn't hurt either.
8. The "I'll Take Anything in a Little Blue Box" Girl
You're in luck, your girlfriend loves expensive stuff. Get ready to dig down deep into those piggy banks, because if this is the case, your girlfriend won't have a smile on her face until she sees the sweet, distinctive blue of that Tiffany's box. Maybe she's constantly dropping not-so-subtle hints about her favorite jewelry brands or maybe you notice a particular logo on some of her jewelry. Regardless, you better buckle down and pray for your bank account when you walk through that store's doors.
When all else fails, get her something unique to wear.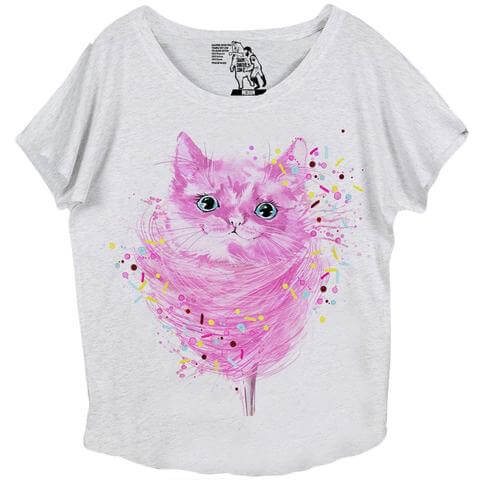 Price: $24.99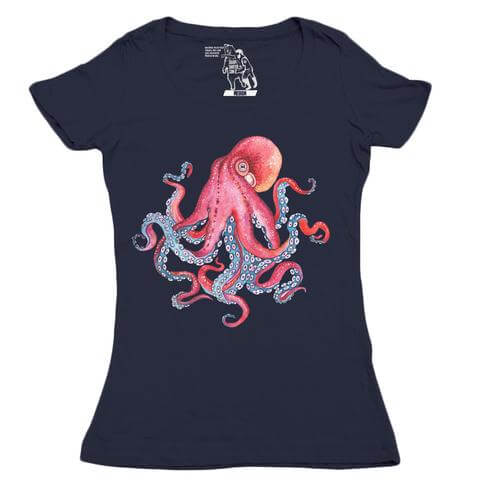 Price: $24.99
Updated July 18, 2016: We added some awesome tees and links to get them faster.