Everyone has that one friend that they just can't help being attracted to or sharing the occasional lingering moment of sexual tension with. But what happens when sparks fly for real, and you find yourself adding sexual benefits to your friendship situation? With all the pressure of maintaining a friendship AND healthy sexual chemistry, FWB relationships can be tricky to navigate. That's why it's extra important to establish the boundaries and rules of a relationship before rushing into one head-on.
Read on for the Ten Commandments of FWB relationships to help you keep them (and yourself) in check.
1. Be Clear About Your Expectations and Objectives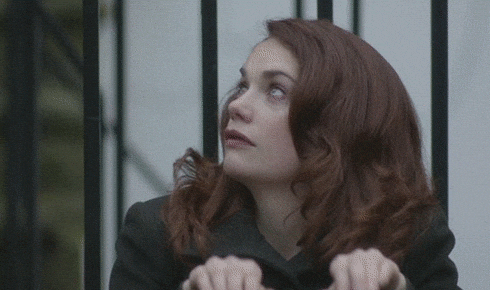 Many an eager friend has rushed headlong into the realm of "added benefits" without preliminary discussion, only to find later that the other person has completely different expectations for the relationship. Then, when the "benefits" part crumbles, the friendship shatters right along with it. There's only one cure for this sorry situation and it's — you guessed it — talking it out. Having a discussion sesh right after the first exciting sexual spark might seem like a mood killer, but we promise it's much better than having the "…but I thought it would be different" talk farther down the line. Be open about what you expect to get out of it, even if the answer is just a little sex on the side. At the same time, there's no need to run to the other extreme and make your friend sign their 'X' on a 50 Shades of Grey-style contract. "We agreed what the boundaries were in terms of what the relationship was likely to look like in 6 months or a year later," said Ben Diener, a philosophy major at Oberlin College. "There didn't end up being a situation in which we were actively hoping for or asking for things the other person couldn't give. It only works if you know exactly what you want from the person you're doing it with and you're honest about how you do it." While it's true that some things will change, your FWB will still be the same familiar person you've already been hanging out with, and you owe them the acknowledgment of that fact.
2. Never Mess Around with a Bad Friend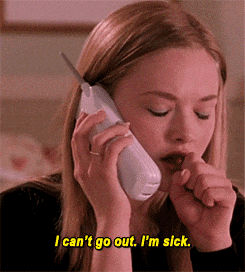 Let's say a Friend With Benefits is more like an Acquaintance with Benefits because you didn't even like them that much as a friend. As soon as you realize that a FWB situation is happening more out of convenience than real desire, and it's more of a holdover until the next thing comes along, it's time to reevaluate. Obviously, there's no requirement that every person you get down with must be a model citizen, but if the friendship only exists because of the sex, it's probably doomed. You wouldn't want someone to fake liking you to get laid, so don't do it to other people. If your "friend" was unpleasant, petty or uninteresting before the prospect of hooking up appeared, then chances are you should take the red flag to heart and walk the other way.
3. The Friendship Can't Stay the Same
Wouldn't it be great to have someone you feel perfectly comfortable with, who already knows all about your loves and hates, also become your go-to booty call? One of the major advantages of FWB relationships is that you already feel safe and familiar with a friend. With a Friend With Benefits, you can check off the boxes of open communication and an easygoing atmosphere because those things already existed before sex entered the picture. However, this comes with a small price. As much as you may want it all to stay the same as when you played Mario Kart on the couch for six hours or ordered pizza and binged Netflix, sex adds a different dimension to your interactions. "I think people just have to be open and straightforward from the outset: it should be made clear to everyone that this might feel weird and that anyone can opt-out at any time," said an anonymous source. This varies from person to person, and sometimes the effect of introducing sex will be negligible, but it's a good idea to assume that change will happen. 
4. What Does "Benefit" Mean to You?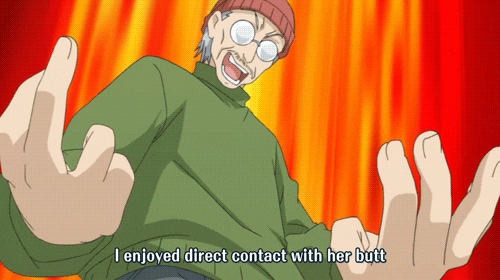 The only real defining part of a FWB relationship is the "benefits" part, and the good thing is that it's totally up to you. For some, FWB could mean spending the night together. For others, it could be just some great makeout sessions. The key here is that you know what the other person is looking for and whether or not it differs from you. In some cases, you may be ready to bring all the kinks out of the closet while your friend is looking for something lowkey. Either way, communication is absolutely essential. FWB is just as much of a give-and-take as any normal f*ckbuddy, so make sure you're on the same page before you proceed.
5.Going Out Comes Before Getting Off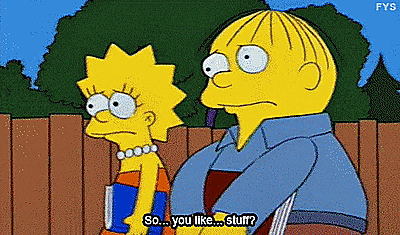 When a hot new FWB relationship comes into play, it can be tempting to forego other plans in favor of sex. Maybe you make plans to try out the new neighborhood pizza joint but end up getting takeout and bringing it back to bed. Maybe you've been skipping your yoga class together to engage in some … other exercise. Maybe your old Lord of the Rings marathons have devolved into closing the laptop before Frodo even gets out of the Shire and holding a bang-a-thon instead. There's nothing wrong with spicing up the usual hangouts — that's the whole point of friends with benefits. But when the usual interactions fall by the wayside and you find that sex becomes the sole purpose of meetups, your relationship has turned into a booty call and forgone the friendship altogether. 
6. Take a Buzzfeed Relationship Quiz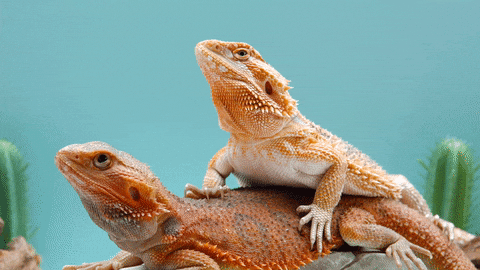 Newsflash: FWB just doesn't work for some people, and there's a chance you're one of them. Maintaining a healthy and productive FWB relationship that meets both people's needs necessitates that both people are ok with non-monogamy and having sex without the romance part of it. Some people fall into doing FWB because they're discouraged in their search for a monogamous partner and want a quick fix. "I know a lot of obligate monogamists who say 'I don't want a relationship' when they mean 'I don't want an unhealthy relationship,'" said Eliana Kalman, a Barnard College senior. "Involuntarily catching feelings for your FWB can be equally taxing. Plus it's unfair to your partner if you insist upon non-exclusivity while also getting upset if they seek out others." Others feel the pressure of the omnipresent college hookup culture and see their friends engaging in fanciful fling after fling, and figure this is how they are supposed to pursue sex. You probably don't need us to tell you this, but: FWB as a substitute for monogamy will inevitably fail. When it does, all of hell's furies will most likely break loose, and it will be a million times worse than if you had been true to yourself from the get-go. If you're one of the many monogamy-inclined, don't fret — there's plenty of others like you out there who also are looking for more than FWB.  
7. Altogether Now: SAFE SEX!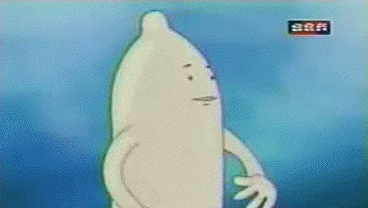 There's nothing better than the slow, building attraction and sexual tension that builds up to the start of a good FWB relationship. Part of the appeal is the spontaneity and flirtation of an already established friendship that becomes something more. That can make it extra easy to let all that extensive sex ed training, not to mention the past month spent practicing putting on a condom smoothly, fall by the wayside. In the heat of a FWB consummating moment, the usual protection routine you've gotten used to is harder to remember. That makes it all the more important to make absolutely certain you're covered before it happens. Whether it's slipping a condom in your pocket before you're about to hang out or checking if it's been a while since your last STD test, the first rule of great sex is always to make protection a priority.
8. How to Stay Steady in the Face of "Let's Go Steady"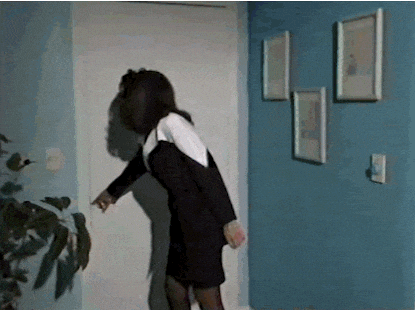 The FWB relationship is generally considered to be outside the bounds of dating, relationshipping and the great race towards monogamy. That being said, emotions are about as reliable as your college's wifi signal, and one, or both of you could end up feeling differently later on. A good exercise is to ask yourself how you would feel if your FWB wanted to introduce you to someone they were dating. Would you be open to the meeting and dole out impartial love advice like with other friends? Or would you barely hold it together and then weep forlornly into an empty Ben and Jerry's tub later? If it's the latter, you definitely have some heart-searching to do, and you may have to accept that you're not being honest with yourself. "What I have done when I caught feelings is keep it entirely to myself while at the same time trying to grow emotionally closer to the person," Diener said. "Needless to say, that has not worked for me, and the result has been a lot of confusion and pain. Even if the ploy works, that sort of manipulation is not a particularly good front to build a relationship on. So don't do what I did, kids!"
9. Stop Freaking Out at Every Whiff of the Feels

You're kicking back on the sofa, post doing the deed, and your FWB makes some cryptically affectionate remark like, "You're really special to me," or worse, "I really like you." Before you hop the next plane to Switzerland and take a job as a goat herdsman to avoid the surfacing of awkward and confusing emotions, take a moment to sort yourself out. Sex can be an intensely emotional experience, especially if it's happening with someone you're already close with. Just because you or your FWB have mutual feelings of affection doesn't mean you've just been hit with Cupid's arrow. A simple check-in is a healthy technique to keep things fun and freakout-free. "I make it work by asserting that I don't want anything serious, and if they understand that, then it can happen," said Suzie O'Donnell, an Industrial and Management Engineering Major at Rensselaer Polytechnic Institute. "I think probably talk about it. Like, I know it's hard and I probably would be hesitant to do so, but it's definitely the best way to get everything across."
10. Know What To Do When Cupid's Arrow Actually Hits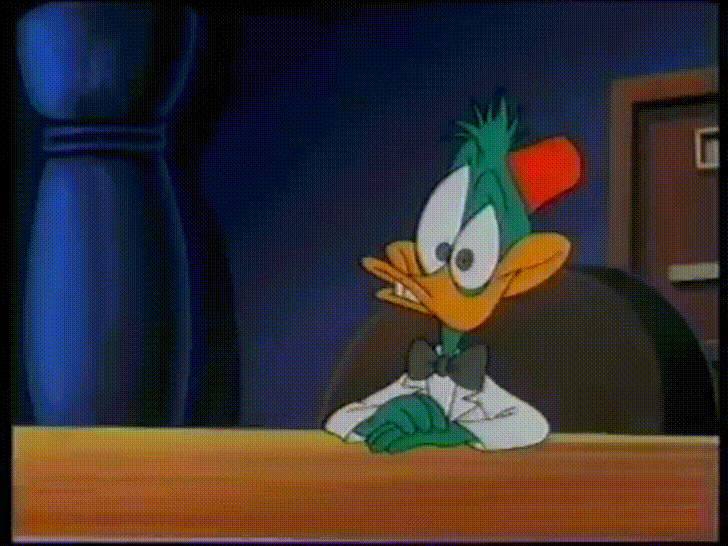 You've been rolling along just fine, savoring those friendly benefits, when one day you roll over in bed and, in a classic Ferris-Buehler-movie-exposition moment, look at the camera and say, "oh sh*t." Alternatively, your FWB drunkenly texts you a sudden and altogether uncharacteristic Shakespearean sonnet to confess their unrequited love. Either way, the dread feelz have officially entered the chat. "FWB is seen as "safer" because it's 'more casual' and 'noncommittal,' but it can get just as messy and confusing as exclusive relationships," Kalman said. "Sex, especially with someone you like, can increase your risk of catching feelings. Catching feelings is involuntary; it's like an STD, except condoms can't protect you." These situations can seem as daunting as wading through quicksand, but before you go bury your head ostrich-style, remember that all you really have to do is talk about it. After all, what's the worst that could happen? If you're the smitten one, they'll either return your feelings, in which case you two can ride off into the sunset, or they won't, and you'll have ended a relationship that won't do you any favors. If it's the other way around, you can be clear that you can't reciprocate, and no harm done. A word of caution: do not, under any circumstance, even if you have a rare disease that will kill you if you don't have sex, or your FWB is the child of the CEO of Goldman Sachs, or if you're actually just the last two people on Earth, do not continue to have sex if only one person has feelings. It may seem fine at the moment, but eventually, it will most certainly explode in a nuclear crash of hellfire and damnation.