Orientation can help you hit the ground running at Penn State University, but it can also leave out some of the most interesting parts of attending this school. Don't let it fool you, being a Penn Stater requires more than learning the alma mater. Current students share the secrets you should know before your first semester.
These 10 things they won't tell you at Penn State orientation tell you a little more about what's behind the Nittany Lion roar.
1. The Willard Preacher
Love him or hate him, he won't leave anytime soon. A local Orthodox church pays him a small amount to be at this building every day. He also accepts donations. Students dread the Willard Building, located on Pollock Road behind the library, but everyone will most likely have at least one class there before graduating. On the front entrance steps stands a man dubbed the Willard Preacher because, you guessed it, he preaches. Loudly. His topics can range from sex to hell but one thing that stays the same, he always wears a bright red hoodie. "My friends who already went here told me about him, but I thought they had to be exaggerating," said senior Janie Cassidy. "Then I saw him going off on a tirade in his red jacket, and I was like, 'Oh my god, he's real.'" While it might seem funny at times, there are some things that might push students too far. Cassidy said, "I remember walking by Willard with headphones in, and he was speaking so loudly that I could hear him over my music… I remember just taking out my headphones and standing there staring at him in disbelief."
2. The Weird Traditions, like the Mifflin Streak
https://www.youtube.com/watch?v=KWLvVPrvIvo
One hot night in the spring of 1977, John Zang kicked off a tradition that continues to this day. Every year, on the Sunday before spring finals week, students strip down to the skin and take a run on Mifflin Road. Many wear masks to hide their identity but leave everything else exposed to the night air as students line the street to cheer the runners on and maybe take a peek or two. Can you think of a better way to relieve that finals week stress? A newer, but still weird, tradition at State includes tossing girls high into the air at football games when scoring a touch down. They toss the girl the number of times that corresponds with the points on the scoreboard. Talk about high on excitement.
3. The Really Cool Classes
Ditch the gen-eds and take the Anthropology of Alcohol, nicknamed "Booze and Culture." College students live in a world of alcohol and in reality so does everyone else. People everywhere incorporate alcohol into their customs and traditions and the purpose of anthropology includes studying these habits. You can use it as an International learning credit, a U.S. credit or even as a social science. "I believe it is one of the more interesting classes on campus. Dr. French put a lot of time into developing this class and it truly shows in how it is taught," said junior Briana Rossi. "His Happy Hour tweets allow the student to take the reins, so to speak, of what they may find interesting." The embedded program, an added perk of the course, allows for a select number of students to travel abroad with Dr. French on break to experience the traditions of alcohol in another country. This past spring break they traveled to Scotland to study, and of course, sample whiskey. Rossi said, "It gives students a chance to put what they learned in class into perspective. If you can afford it, it just might bring a whole new level of learning to your classes."
4. Penn State Riots
What can we say? We get excited easily. Everything from football to, well, mainly football. The most recent riot came after the Philadelphia Eagles beat out the Patriots in the Super Bowl that shook Pennsylvania. Downtown State College flooded with green jerseys. Consider it all fun and games until someone gets pepper sprayed. Before a riot reaches full force, the university sends out an email saying to stay away or face arrest. Plus, dead giveaways include the police and riot horses. During a classic Penn State riot the street in front of the Beaver Hill apartment complex floods with loud, often drunk, students that seem like a force of nature. Students tear down street signs, smash glass and might even crowd surf on mattress from time to time.
5. Canyon vs. D.P. Dough for all your drunchie needs
https://www.youtube.com/watch?v=IHOdZF1WycI
Convenience is key when being drunk downtown, if only for the greasy food options. How do you know which one to pick though? Canyon, a Penn State pizza classic, fed drunken students for years. But can it really rise to the top of best drunk food State has to offer? D.P. Dough, the go to for a good calzone, occupies a prime spot downtown on the way back from frat row. "I live on East College, and D.P. Dough is much closer," said sophomore Mitch Stewart. "Not to mention, they're consistent in getting my food to my door quicker and in a more prestigious state than Canyon." Although you cannot discount Canyon, they give an experience like no other. "During the Beaver Canyon riot in front of the old location, me and my roommate shattered glass and then saw a kid kicked by a police riot horse," Stewart said.
6. Don't try using a fake at downtown State College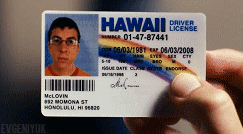 Do not, under any circumstances, try to pass a fake off at a bar in downtown. It will not work out well for you. Many colleges have more lenient bouncers, but Penn State doesn't. If you haven't turned 21 yet, you will have to slum it at the frats, which has its own freshman nostalgia anyway. While this may seem frustrating, partying at State has no shortage of options and you can most likely meet new friends by exploring the realm of apartment parties.
7. Living in East, you've got a hike to class (and everywhere else)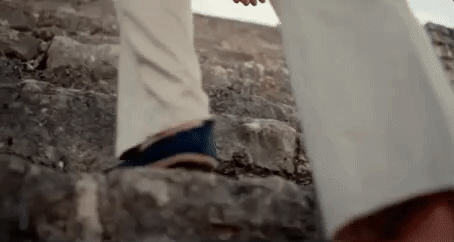 As a freshman, you will most likely live in a building in East Halls, ranging from Sproul to Snyder. It makes it so much easier to meet friends your age and live in a space where no one else knows how to adult either. "As an RA, I believe that most freshmen choose to live in East halls for the 'freshman experience.' The disadvantages of living in East include small living spaces, old community bathrooms and not having control of heat and air conditioning," said sophomore Savannah Zanic. "If I want my friends to come over to hang out, they have to make the hike to East, which is inconvenient." Located on the far end of campus it can make going out or even just getting to class a struggle. Zanic said, "After waiting 20 minutes for a bus to finally let me on, I was late for class anyway."
8. Daylongs: Learn it love it.
Straight from Urban Dictionary, "Daylong: A type of party held by the fraternities at Penn State University which take place during the day." These can start as early as 11 a.m. and go till as late as 7:30 p.m. It is the best way to spend spring Saturdays in Happy Valley and people turn up in droves. This way, you get to drink but fall asleep at a reasonable time and so as not to feel completely hungover when catching up on your schoolwork on Sunday.
9. Night football games will always and forever be the most hype
You better prepare for these games because football is like religion at Penn State. Night games always generate a lot of excitement but you need to make sure that you don't overdo the tailgating. "Usually the night games are bigger games or are Big 10 rivalries making them more important to the season and are usually a whiteout game," said senior Forrest Williams. And you can consider whiteout games the icing on the cake of football season. Beaver Stadium, stands at its most impressive when it hosts a sea of spectators dressed all in white. The air vibrates with anticipation as girls get tossed in the air and the screams of "we are" echo across Happy Valley. The student body comes together for the most important showcase of Penn State pride at night football games. Williams said, "It's not just a game, it's a culture the whole school gets behind. We're lucky to have a good team and good prospects, which allows for such an amazing feeling within the stadium and campus."
10. State Patty's Day is everyone's favorite non-holiday, holiday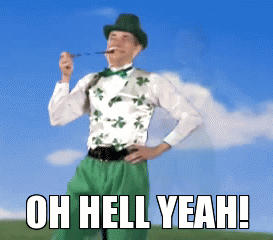 An event based around missing St. Patrick's Day because of break has evolved into an even bigger event than the actual holiday. Make sure you own green because you won't want to miss this campus-wide party. Although the last two years have been welcomed by rain, it doesn't stop students from braving the cold to search for a little luck at the bottom of their drink. It became so chaotic that in 2014 the university paid bars downtown to be closed to avoid the event entirely. While that doesn't happen nowadays, it makes you wonder how crazy can Penn Staters get.
College Magazine does not promote underage drinking. Please drink responsibly.