"Congratulations, you have been accepted into Penn State."
"Ok…now what?"
Beyond choosing your major and finding internships, you'll need something else to occupy your time so you don't spend all day in front of Stranger Things. Sure you'll be friends with students in your hall or in Soc 119, but making friends who share the same interests and goals as you is the real goal. Worry not. Penn State has over 900 student organizations, so you'll definitely find your home in one of them.
Ready to get involved at Penn State with these orgs you may not have heard about freshman year?
1. CLUB SPORTS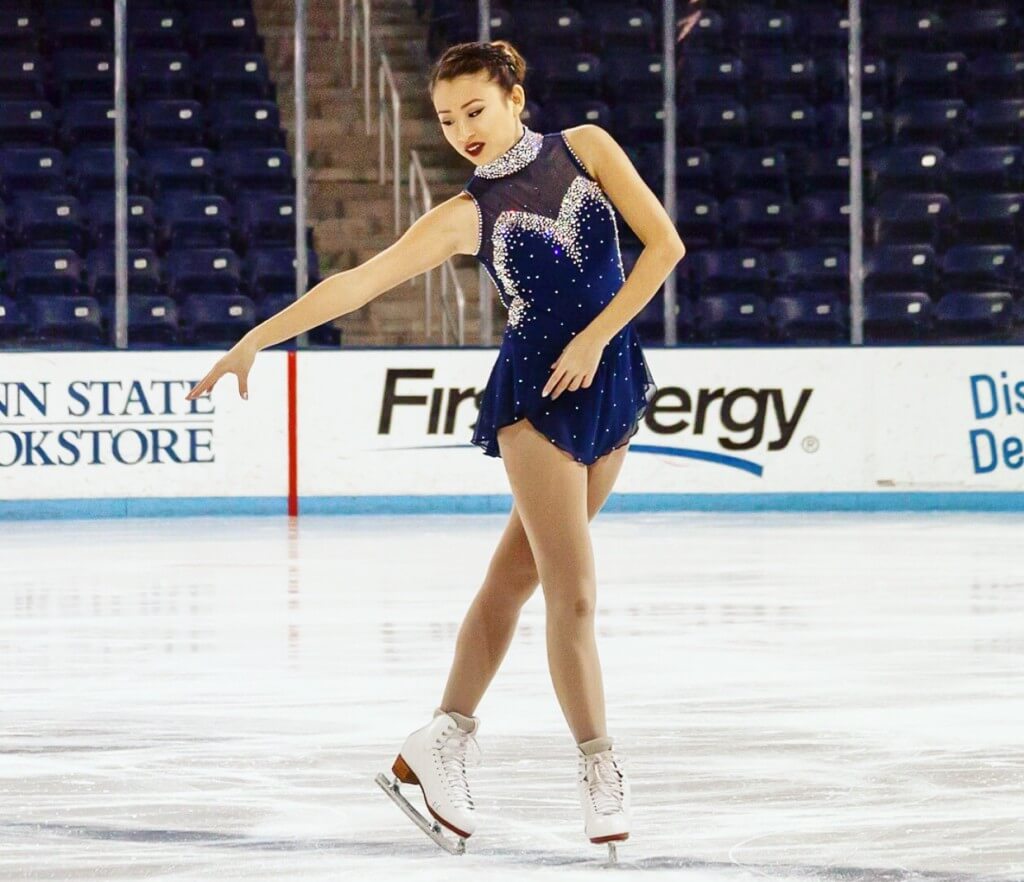 Did you ever dream of being a figure skater like Michelle Trachtenberg from Ice Princess? Lucky for you, along with the usual club sports like basketball, Penn State offers a figure skating club where they accept skaters from all different skill levels. "I've met most of my best friends in college through my involvement on the Penn State Figure Skating Team…it's awesome to have such close friends and teammates who share my love for the sport," junior Cherish Fong said. We all know Penn State nationwide for their Division I sports, but not everyone can make it to these highly competitive teams. With 76 different club sport teams, including cheerleading, you're bound to find one you like.
2. DANCE
Throw it back to your Bring it On fan girl days and try out for The Lionettes. But FYI, this team requires more than just "looking cute in dance outfits." They look for the best dancers out there, since they compete at a high level. As a member you'll perform at the home football games. If this type of dancing does not fit your style, why not try something else? "I just recently joined the Latino Caucus Dance Team in an effort to reconnect with my culture and embrace it as I learn how to dance," sophomore Francesco Liciaga said. They teach the basics of Salsa, Bachata and Merengue and perform at smaller on campus events.
3. ACADEMIC & PROFESSIONAL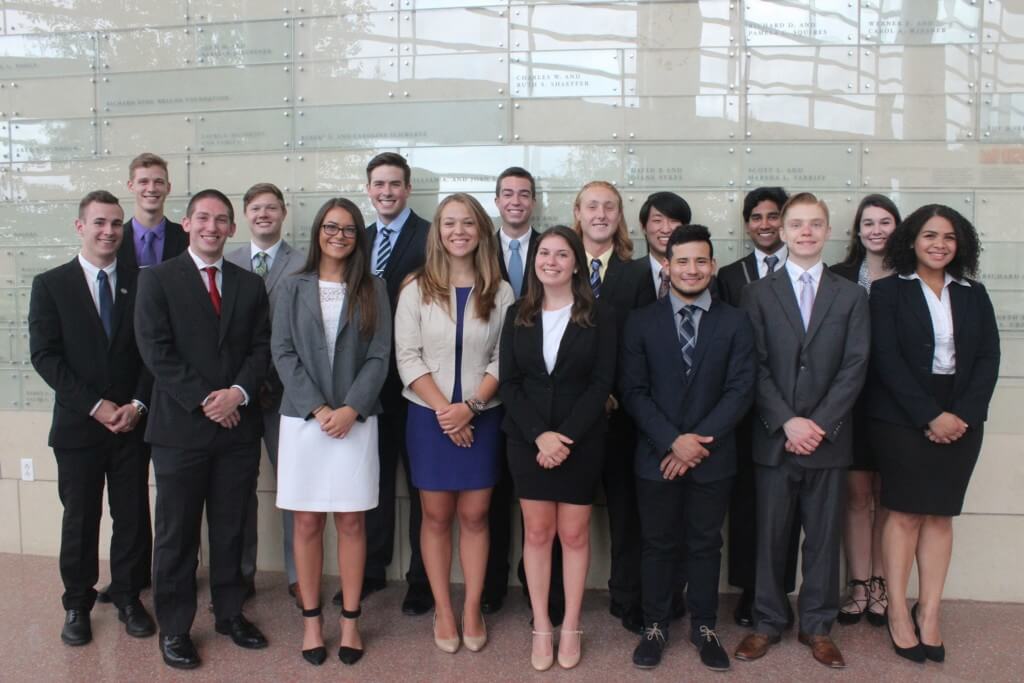 Within every major is a student club affiliated with it. Are you in the Smeal College of Business? Join the Professional Management Association or Smeal Student Council. These orgs help future employers see you did more than just go to class Monday–Friday. "Through these two orgs I have developed many leadership skills such as conflict resolution, strategic planning, organization, communication and networking," said Francesco Liciaga, the vice president of the Professional Management Association. "This gives…real life experience in dealing with the complex problems businesses face while they develop the key skills top companies seek in potential candidates for internships/full-time."
 4. MEDIA
Penn State offers a variety of programs for students in the communications, journalism and the public relations field. If you want to try radio, join ComRadio or The Lion 90.7 FM. Enjoy writing instead? Join the Daily Collegian, a student-run newspaper. Or are you more into the world of Broadcast? Then you want to think about joining Penn State Network Television. They run news programs that get posted on YouTube, as well as food and even comedy shows. "It's important because it gives students the opportunity to use their skills and apply them to the real world… at my internship I was able to pick up quickly on the tasks because I already learned it beforehand," senior Jordan Frederick said.
 5. POLITICAL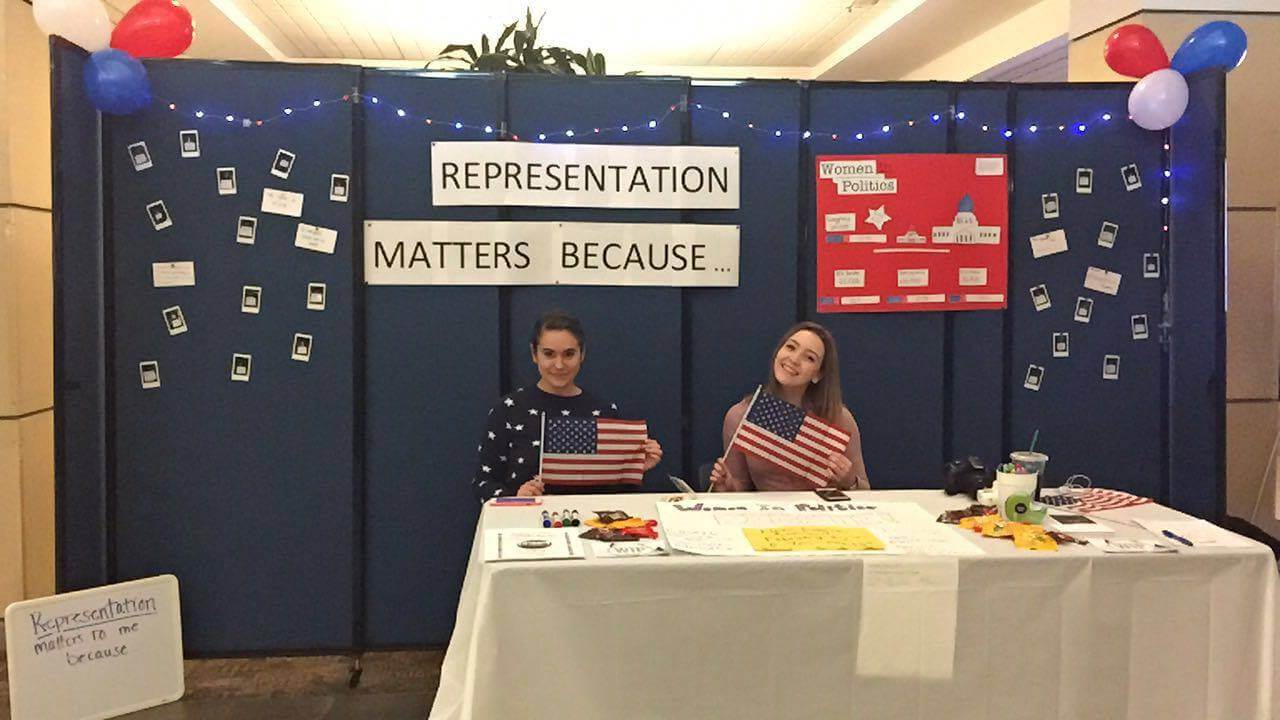 Did you know that the House of Reps only hold 20 percent of the seats in Congress? Talk about imbalanced. If you aspire to make change, the Woman in Politics club aims towards that goal. This organization encourages interest by hosting debates on the pros and cons of political issues. During the previous election, they even hosted a "Trump vs. Hillary" game. Aside from that, students can join student government or the Democratic or Republican club. Not your cup of tea? College Independents are a thing here. Their mission is to bring together the third party minority and have their voices heard. The future is female, after all.
6. RELIGIOUS/SPIRITUAL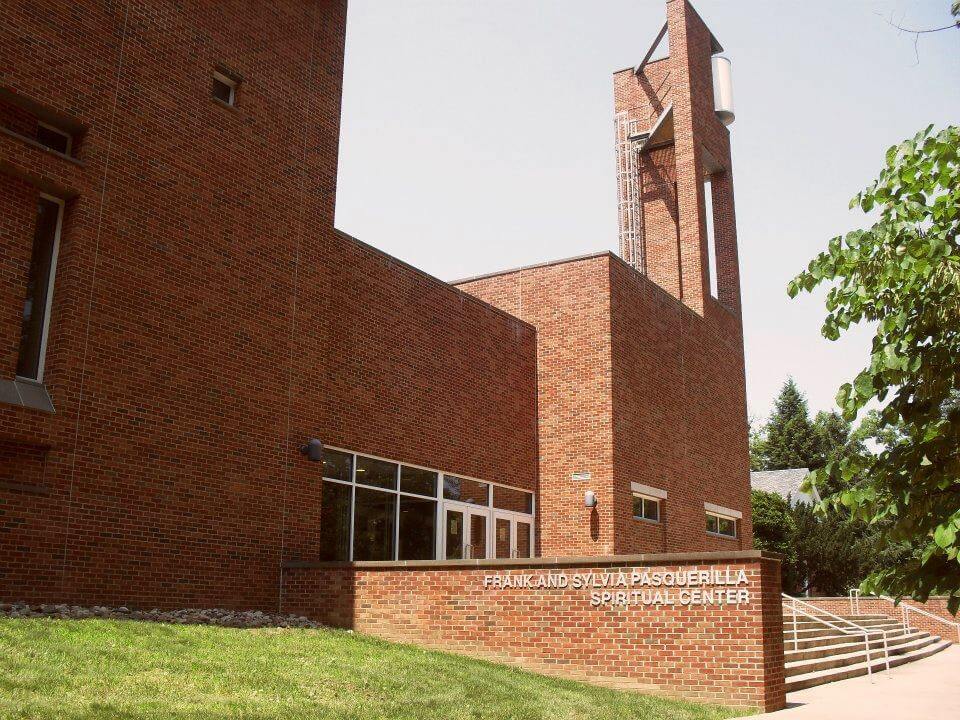 Church on a college campus? That's right, and boy does it get packed on Ash Wednesday. The Pasquerilla Spiritual Center & Eisenhower Chapel is a multi-faith center welcoming all students to explore different religions. Can't find a private study room without a gazillion people there at the same time? They have that here too. Some student-run organizations include Catholic Campus Ministries, Asian American Christian Fellowship and Lutheran Student Community. These orgs help students maintain their religion and traditions while away from home. They also focus on community service. For instance, during Spring Break, the CCM tries to go to either Haiti or Mexico to raise money and awareness for any needs.
 7. LATINO CAUCUS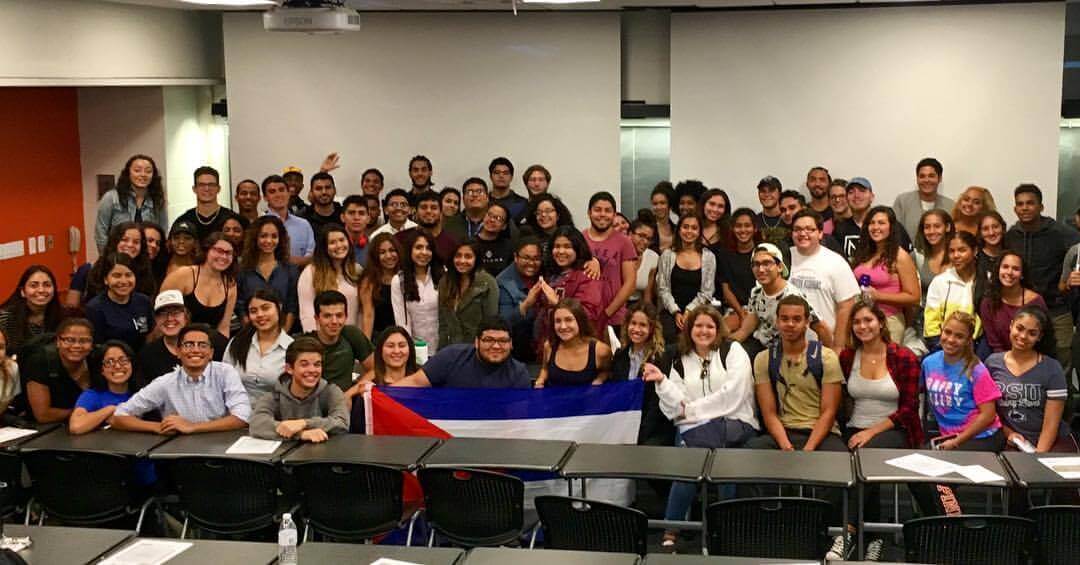 If you are anything like me, you will experience culture shock upon your arrival. Thankfully, Penn State has orgs that help bring minorities together. Latino Caucus serves as the umbrella org that represents all the Latino clubs on campus. One of them includes the Colombian American Student Association, which provides a home feel for students who miss their cultural environment, but at the same time educate newcomers. You'll find awesome events too. One of them consisted of grilling Colombian dishes (pinchos and arepas) and playing music. Yum. "Because we had people from all over Dominicans, Cubans, Puerto Ricans and Mexicans, people would bond over the food," Jason Torres, president of CASA, said. In other words, you don't even have to be Colombian to join.  Get out of your comfort zone and learn about these different cultures.
8. CARIBBEAN STUDENT ASSOCIATION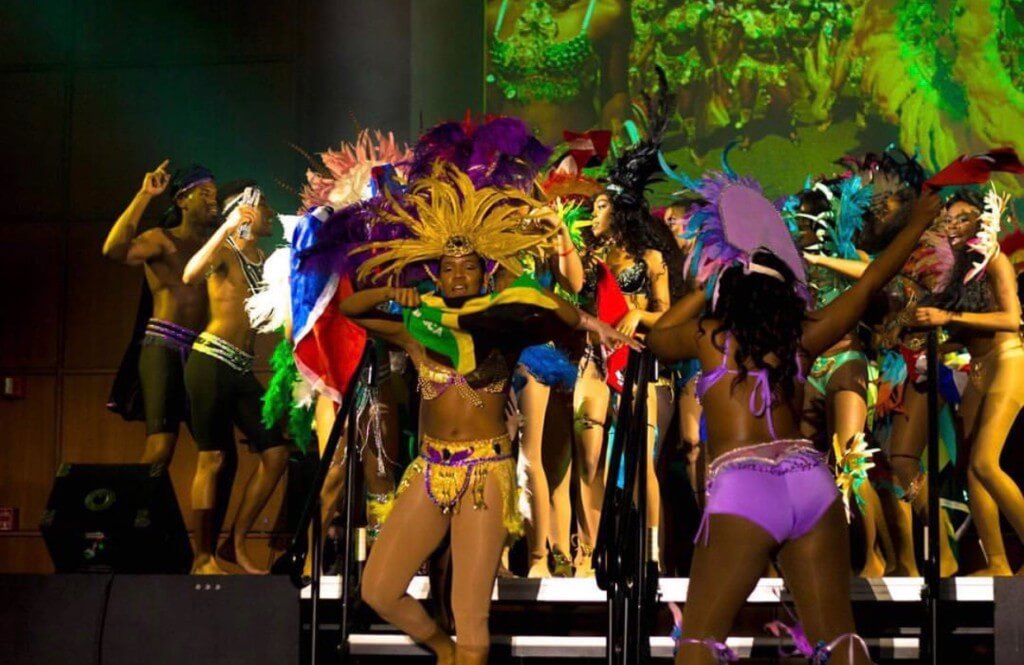 Did you ever want to be part of a Caribbean-style carnival and wear one of those exotic sparkly costumes? The Experience is a carnival show hosted by CSA in hopes of bringing awareness about the different Caribbean backgrounds. But that's not all they do. In fact, they actually host an extravagant pageant every year, Miss West Indies, that brings girls from different islands together. "CSA works closely with the Paul Robeson Cultural Center and the student body to inform individuals on the Caribbean culture," chair member Kanesha Melville said. "Through our annual pageant, The Experience as well as biweekly meetings our goal is to bring a little bit of the Caribbean to PSU."
 9. MOVIN' ON
Who doesn't love free concerts? Enter Movin' On, a concert that happens at the end of every spring semester. Artists like Big Sean, Nelly, Fall Out Boy, Wiz Khalifa and Passion Pit have performed here. This student club organizes the entire concert and manages who gets to come and perform on campus. In the end, you'll feel great to have helped put together such a huge event for your fellow classmates. Talk about brag worthy.
10. Thon #FTK
Do you have what it takes to dance for 46 hours for a good cause? Then join the biggest student org on campus. The THON organization raises money all year to help donate to kids with pediatric cancer. They aim to raise more money each year (last year they reached over 10 million), and families are invited to watch the grand finale and see if they beat their goal. Did you know Joe Jonas actually performed this past February? Oh yeah, and Kim Kardashian and Khloe Kardashian both given a shoutout to THON via Twitter. No big deal, right?
Sending my love to everyone who stood strong at #THON! You all inspire me! CONGRATS #FTK #BeatCancer

— Khloé (@khloekardashian) February 19, 2017