Feeling increasingly hopeless as you're stuck at home because of quarantine is normal. Routines become boring, and the usually balanced work/life schedule grows more and more unstable. While we continue to keep ourselves and others safe, we can still get a taste of that beautiful Georgia outdoors! The state is full of significant historic sites and breathtaking views, all one fun little road trip away from Atlanta.
Read on for 10 COVID-safe outdoor activities perfect for the cooped-up Georgia resident.
1. Hike Stone Mountain at Dawn (or Dusk)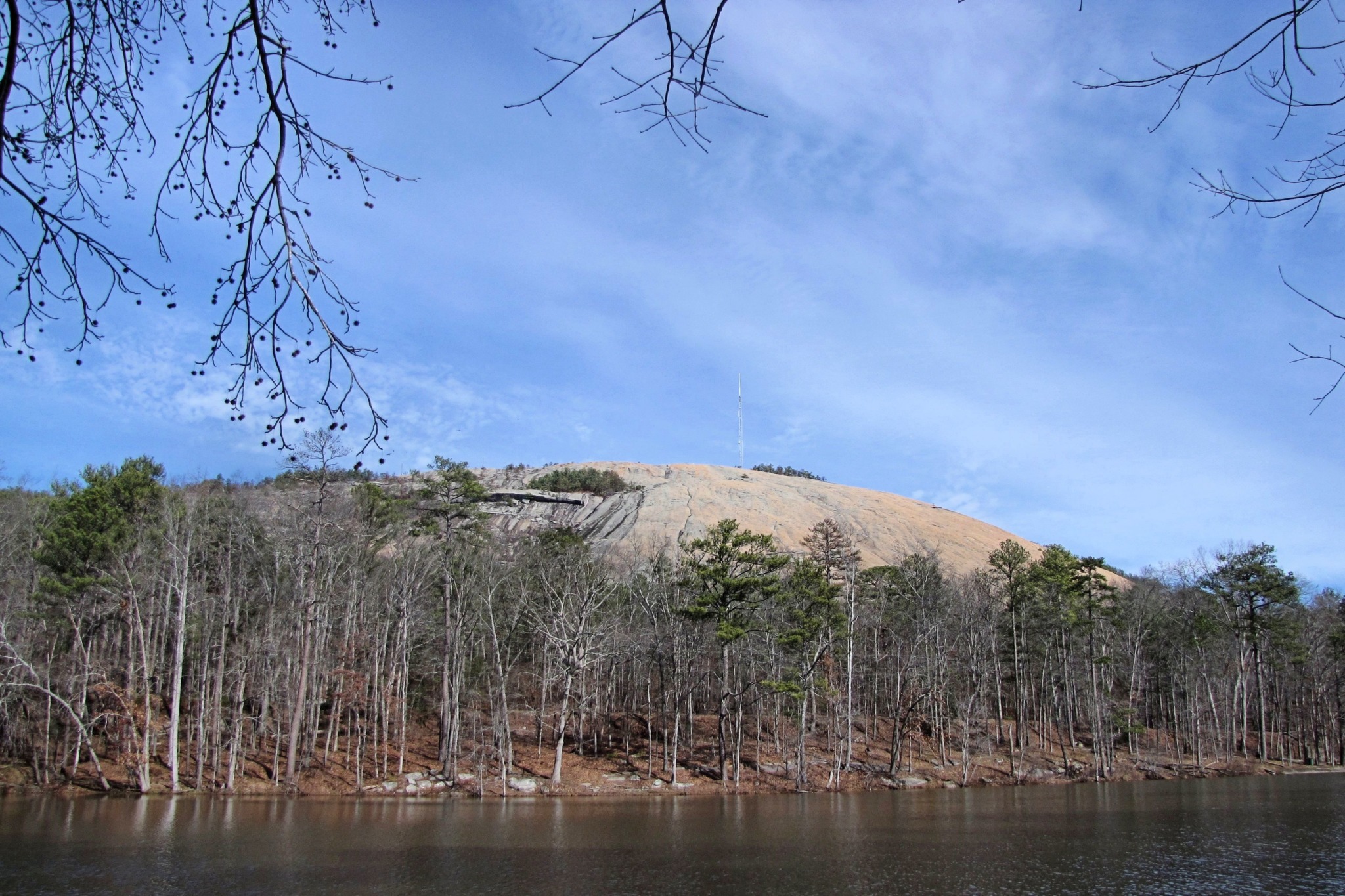 Stone Mountain Park's famous attractions may be temporarily on hold for good reason, but its famous Walk-Up Trail remains open daily from dawn to dusk. Follow the path and enjoy the views along the way, being sure to stay distanced from other hikers. You'll soon find yourself 1,686 feet above sea level at the top, where you can see downtown Atlanta, the North Georgia mountains, and the surrounding area. "The hike is a great blend of difficulty but is also very doable and the view at the end is always worth it," George Washington University senior Inara Valliani said. "I feel an immense amount of Atlanta pride as I look out at different points of the city, it almost makes it easy to forget the corrupt history behind Stone Mountain itself." Wear appropriate shoes and bring a water bottle!
2. Social Distance Picnic
Of course, you don't need a specific spot in Georgia. Your front yard will do. Many students who have come home early from college find hanging out with hometown friends outdoors safely to be extremely therapeutic and worthwhile. "Picnicking with a friend or two, playing with a ball, or even chatting at the picnic is always fun!" Georgia State University junior Maddie Kim said. "Obviously we would be social distancing. There's Suwannee town center when it's less packed or Chattahoochee Pointe Park." Pack your lunch, a polaroid, a speaker and socialize your heart out with your favorite people at your side (though not literally). Six feet of distance, please!
3. Be Stunned by the Views at Indian Seats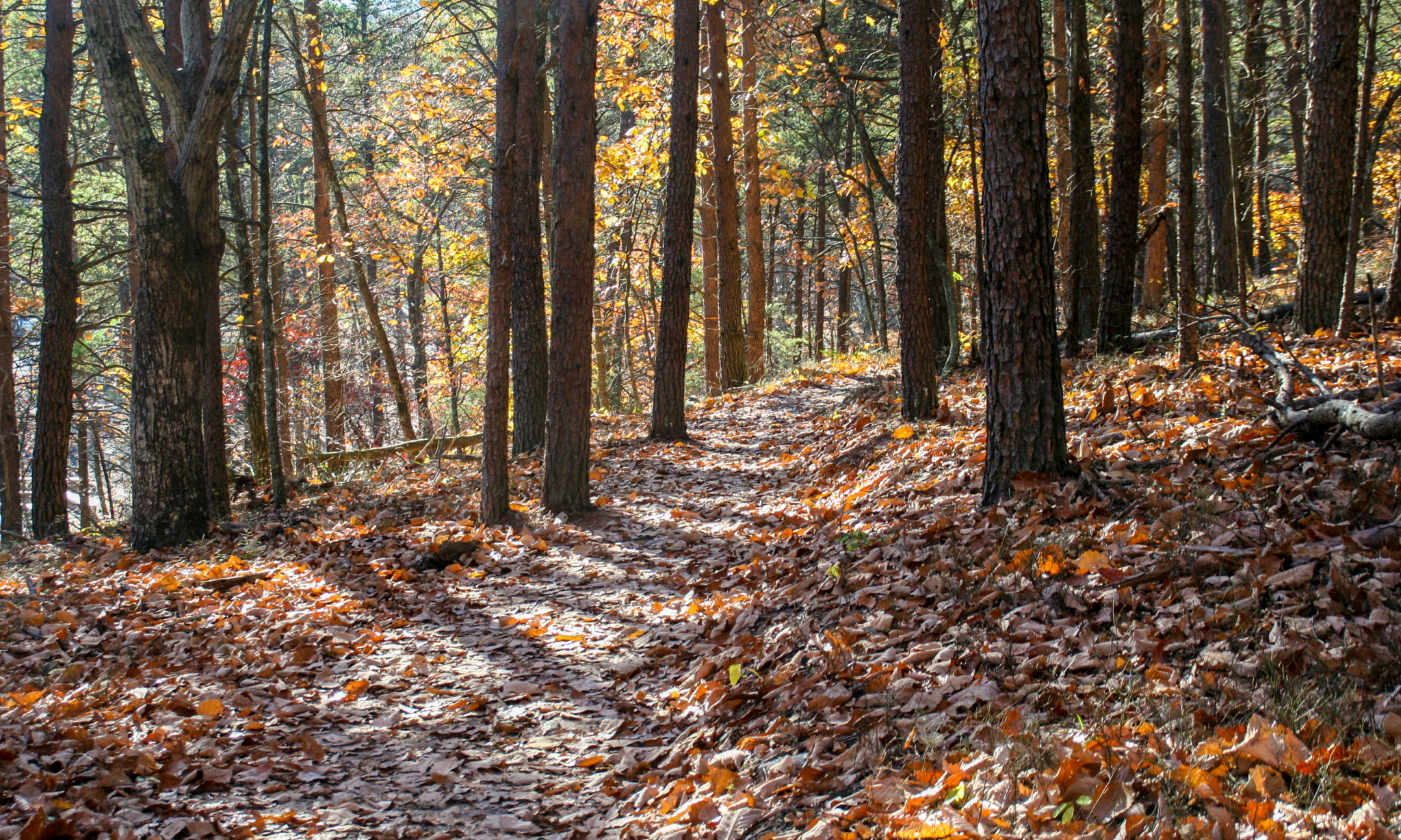 Sawnee Mountain itself incorporates a number of scenic trails, but the Indian Seats trail proves most popular. Here you'll find views unable to disappoint. The trail provides a breathtaking overlook of the broader North Georgia mountains. "The views from the top of the mountain are beautiful and offer a glimpse of the Blue Ridge Mountain range as well as the expansive green land below," Princeton University junior Seema Gupta said. "Sometimes we even pack a picnic to enjoy at the top!" Expect the terrain to be longer and slightly harsher for the beginning hiker. The 900-acre stretch of forestry can be found about 40 miles north of Atlanta. Historically, the area served as a sacred site for the local Native American Cherokee and Creek tribes. The Indian Seats gets its name from this; the granite, seat-like depressions on the mountain top.
4. Float Down the Chattahoochee in Helen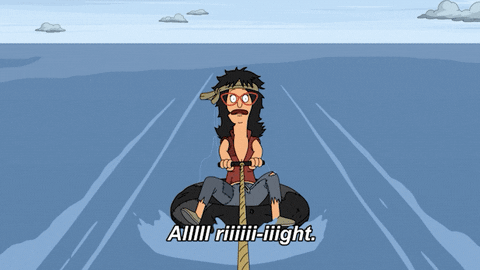 The tubing adventure located in Helen showcases the beauty of the Southern Appalachian outdoors as well as the town's welcoming charm. Here you can cool off, relax safely from others, and enjoy a leisurely float in Georgia's famous Chattahoochee River with Cool River Tubing, a family-owned company bringing families to Hellen since 1990. Tubing is available from 9 a.m. to 5 p.m. 7 days a week, and packages range from 1-hour to 2-hour trips. Due to COVID-19, Cool River will not be offering all-day tubing this season. Purchase tickets at the Chattahoochee Outpost, Headwaters Outpost or Mainstreet Booth. The company recommends you bring a push stick, helping you keep off rocks and away from the banks, wear shoes, leave valuables in the car, and bring a water bottle. Book your time slot now either for yourself or those you're social distancing with!
5. Ride Horseback in Dahlonega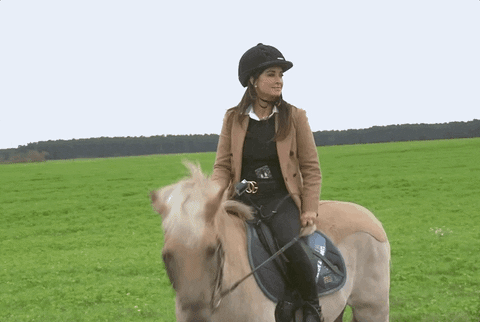 There are multiple locations for horseback riding in Georgia (considering it's Georgia), but I'm a strong advocate for Dahlonega's Gold City Corral. About 60 miles North of Atlanta, the Corral nestles right in the Blue Ridge Mountains and provides an unforgettable adventure. The closest living thing you'll come into contact with will be the horses. Never ridden one before? No problem! Just look into taking the one-hour trail ride, designed for beginners.
They also offer a two-hour trail ride for more confident riders, giving you more freedom to learn how to trot and canter down forest trails. Also available are half-day rides for the ultimate adventurer where you can voyage through more scenic routes along the mountain terrain. Gold City Corral also offers carriage rides, cabin logging and houses a wedding chapel (you know, just in case). Also, cash-payers get $5 off for every rider, so consider stopping by the ATM on your way there. Call ahead to make your reservation now and get a taste of the wild outdoors!
6. White Water Raft on the Ocoee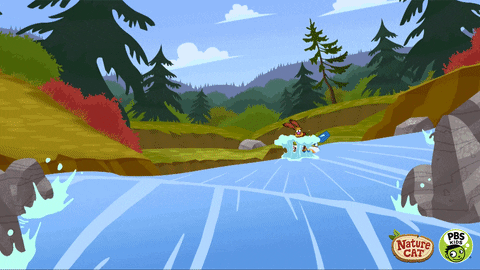 Snug on the Georgia-Tennessee border, Rolling Thunder River Company offers adventurers a thrilling journey on the Nantahala, Ocoee and Toccoa rivers. Visitors looking to kayak or tube should look into the family-friendly Toccoa River, while those craving a rafting experience should look no further than the Ocoee River. It's no wonder why the beautiful valleys of Appalachia combined with the rushing rapids of the historic river keep drawing people back. The adventure feels exhilarating, lively, and surreal.
In fact, the 1996 Olympic whitewater events took place in the Ocoee River, giving the river international recognition. Boasting the most continuous class III and IV rapids of any river in the country, the Ocoee will give you a run for your money through the valleys and gorge. Rafting with Rolling Thunder is available as half-day or full-day trips, with pricing varying on group size and package preferences (just be sure to go with the group you're quarantining with).
7. Be One with Nature on the Greenway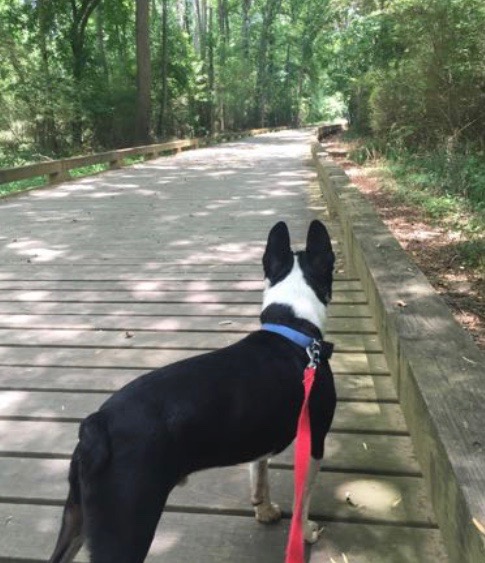 For those looking for a more laid back stroll, Forsyth County's Big Creek Greenway is the perfect outdoor destination for you. "At the beginning of the stay at home order, my family would meet on the greenway and ride our bikes! It became a nice little weekend tradition," University of Tennessee student Haley Benson said. Acting as a mostly linear trail, Greenway offers conservation efforts, environmental education and alternative transportation. Incorporating natural spaces for flora and fauna, the greenery works for anyone looking to escape the city or simply amp up their workout routine.
The four access points are the Bethelview Trailhead, Fowler Park Trailhead, Union Hill Trailhead and Halcyon Trailhead. The Greenway can be used from March through October from 6 a.m. to 9:30 p.m. and November through February 6 a.m. to 7 p.m. No need to worry about close contact with others; 12-foot wide concrete (and sometimes boardwalk) make up the trail path, perfect for social distancing from other walkers. Just pack a water bottle, familiarize yourself with the rules and immerse yourself in Forsyth's beauty!
8. Treetop Quest in Dunwoody or Gwinnett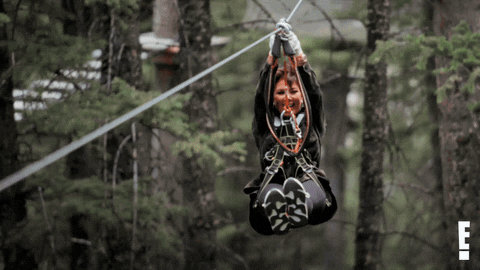 With locations in Dunwoody and Gwinnett, Treetop Quest will truly be a unique experience. Treetop Quest's courses are basically logic puzzles up in the trees. Their mission challenges adventurers to reach new heights, connect with their environment, and explore their natural surroundings. "It gives you a really fun and unique experience in nature, and it encourages you to challenge yourself," George Washington University senior Meral Barlas said. "In a time like this, it provides some much-needed outdoor relief." The aerial adventure park features zip-line courses and treetop obstacles for everyone, with levels ranging from beginner to challenging. Once you're equipped and given an introductory lesson, you'll be able to swing through each course as many times as you want for 2.5 hours. The Dunwoody location operates inside Brook Run Park, two minutes from the Atlanta perimeter. The activity works self-guided! Reserve and purchase a ticket now.
9. Relax in the Duluth Green Space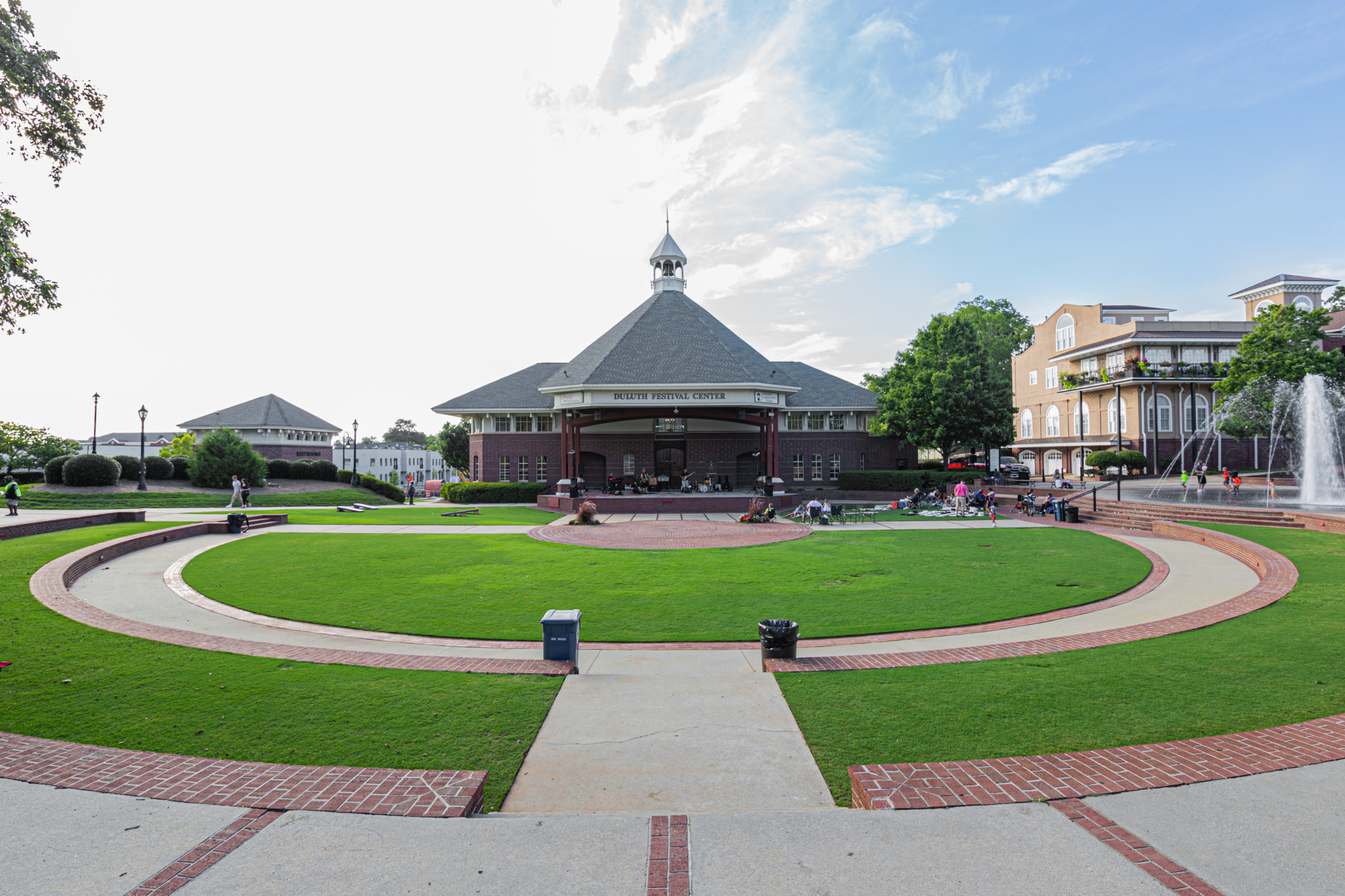 Many smaller cities around the hustling and bustling Atlanta boast beautiful town squares. The Downtown Duluth green space, however, feels like one such town center in need of more attention. The area includes a vast, open field of inviting grass with a water fountain in the middle and picnic tables closer to the City Hall. You'll easily be able to find a spot away from others in order to keep social distancing because of the space's expansiveness. Many of the restaurants in downtown are also reopened for takeout. What better spot to chow down on your dinner and dessert than on a picnic blanket as you take in a beautifully restored historic town? Bring a blanket, a book, and you've got yourself the perfect afternoon! Browse their full list of businesses to support during this pandemic.
10. Pretend You're in a Movie at Currahee Mountain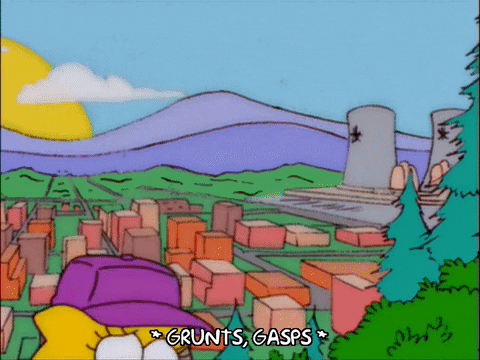 The last mountain in the Blue Ridge chain, Currahee's name means "stand alone," given by the Cherokee indigenous peoples. Interestingly, it was chosen by prominent feature film director Steven Spielberg for a filming location. "It was for a mini-series in the early 2000s called 'Band of Brothers.' It followed the first American paratroopers in World War II," said Nik Havanur, University of California, Los Angeles junior. "They filmed and trained at Currahee mountain and the hike itself is really fun. It's also really cool to know that they actually trained there." Currahee stands tall and noble, having also been a battle site and former Parachute Infantry Center for the U.S. Army. The steep sides prove challenging but alluring, as you might indulge in exploring its caves and rock ledge.