Remember the early days of quarantine, when everyone nervously stocked up on toilet paper, we spent all our time on Netflix and Hulu and the most exercise we got was our daily jogs from the fridge to the couch? After four months, natural antsy feelings set in, and everyone itches to get back to normalcy. However, we can't without the proper precautions. As Florida begins to open back up (amidst a spike of cases), practice social distancing and follow necessary guidelines for your safety, support local businesses and restaurants or go out and explore the great outdoors!
Grab your mask and check out these 10 local (and safe) things to do around South Florida.
1. Get some sun at the beach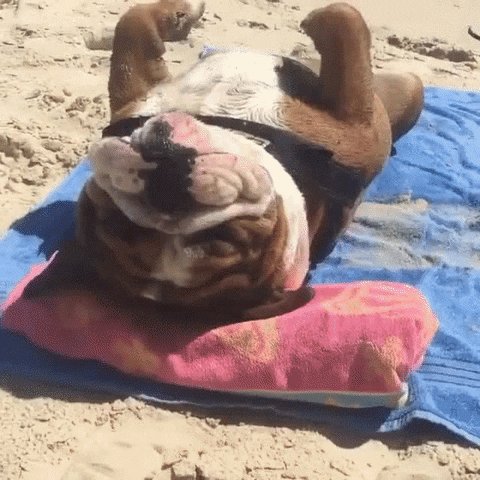 Everyone knows Florida for its beautiful beaches! The City of Boca Raton's beach parks opened to the public as of May 26, following a nearly 2-month shutdown. However, the city enforces certain safety measures at the beach, such as a 10-person limit on gatherings and 6 feet of social distancing between parties. These guidelines become imperative as case numbers spike throughout Florida every day, so take others' safety into account while enjoying your fun in the sun.
2. Explore your neighborhood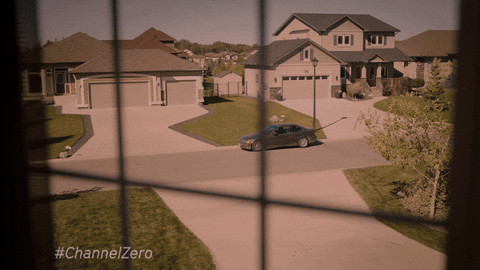 South Florida is home to some of the most beautiful communities in the state—no wonder everyone's grandparents retire here! In addition to snowbirds, Florida's summer weather welcomes college students returning from the Northeast. "I've loved exploring while on a run, biking or skateboarding," Yale University rising junior Juanita Garcia. "I try to map out a different route every time and find places or neighborhoods close to me that I've never had the chance to visit before." Take advantage of the daily nice weather and explore your neighborhood.
3. Order in from Park Avenue BBQ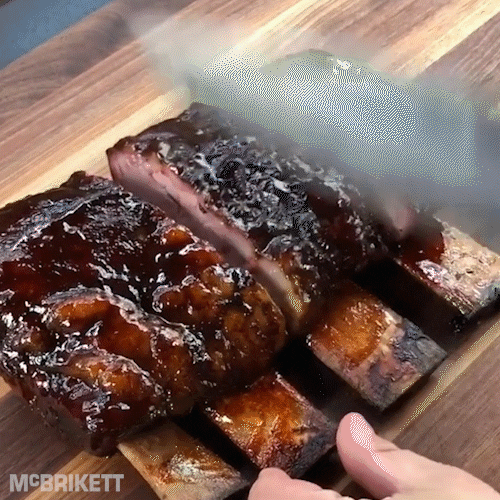 The quarantine shutdown forced a lot of local restaurants to close their doors, drastically affecting their business. Many places took the opportunity to offer take-out and delivery options for customers looking to enjoy their favorite meals from home. "My entire family loves BBQ, and we love getting take-out from Park Avenue BBQ," New York University rising junior Maddy Stillman said. With locations all over Palm Beach County, you won't have to drive far to get some for yourself. Their menu satisfies every kind of BBQ fan, and even caters to specific dietary restrictions. "I'm a vegetarian, and they have such delicious vegetarian dietary options!" Stillman said. Support a local business and order in from Park Avenue BBQ!
4. Play fetch in Mizner Bark
Out of everyone living in quarantine, our pets are definitely the happiest. I can certainly say that my dog loves having everyone home for so long! If you want to go out, consider bringing your pet along, too. Mizner Bark serves as the perfect outdoor, social-distance friendly place that both you and your furry friend can enjoy. Located in Boca Raton, this dog park has three fenced-in sections for small, medium and large-sized dogs. Next time you want to get outside, drive over to Mizner Bark with your dog and enjoy an afternoon of fetch together.
5. Order in from Falafel Bistro
Want another local business to support? Check out Falafel Bistro & Wine Bar. Located in Coral Springs, this casual and cozy restaurant serves authentic falafel, baba ganoush, hummus and other Mediterranean delicacies. Due to COVID safety measures, Falafel Bistro offers curbside pickup—with a 10 percent off coupon code if you order through their website. "[It's] my favorite restaurant to order in from," Washington University in St. Louis rising junior Ethan Lewis said. "They have the best hummus and chicken shawarma I've ever had." Satisfy your Mediterranean cravings and order in from Falafel Bistro!
6. Organize a safe picnic with friends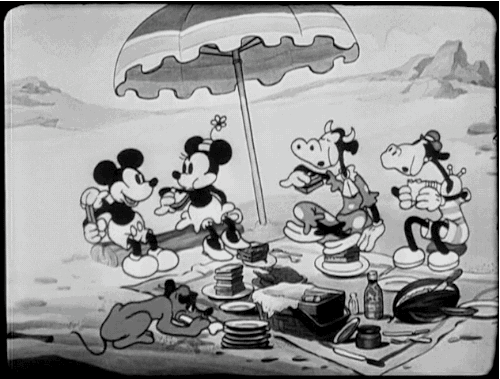 As public spaces around Palm Beach and Broward Counties open up, you have the perfect opportunity to get creative with your plans. "Have a socially distanced picnic with friends," University of Florida rising freshman Naomi Rozenberg said. After four months of quarantine, we all crave social interaction. The key is safety. "I am a bit concerned on people's mental health during quarantine and definitely feel as though finding creative ways to safely socialize could significantly benefit everyone." Some popular parks around the area include Spanish River, Red Reef and Gumbo Limbo Nature Center. Gather a small group of friends, bring masks, blankets to sit on or some snacks and enjoy your day in the park—6 feet apart, of course.
7. Participate in a local BLM protest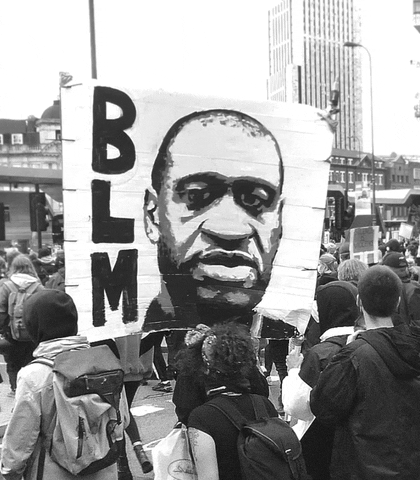 As the Black Lives Matter movement gains national attention, protests pop up all around South Florida. Many enforce social distancing and require facemasks for all protesters as an extra safety measure. "The Black Lives Matter movement and accompanying protests haven't lost momentum, and it's important to continue calling for change until we see substantial law enforcement policies nationwide," Garcia said. "It's a great way to support the cause and call for meaningful change." As for local initiatives, the Black Lives Matter Alliance of Broward organizes protests and promotes numerous resources for activism and education. Dream Defenders, founded after the tragic murder of 17-year-old Trayvon Martin, fights to uplift Black and Brown communities and repeal harmful laws in the state of Florida. Research local protests and initiatives in your area and make your voice heard—safely, of course!
8. Order in from Rise Sushi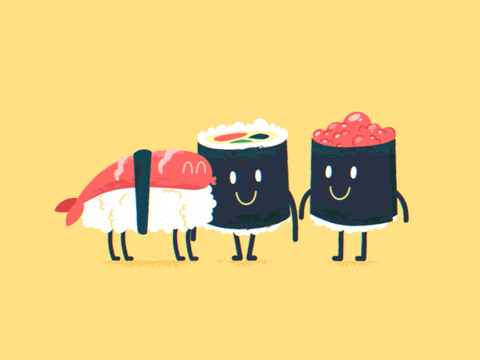 Mike and Vivian Tsang opened their first location of Rise Sushi over 10 years ago. Their base of loyal clientele expanded over the years and eventually outgrew their small restaurant. In March 2018, the owners opened their new, expansive location in Boca Raton. Still, the establishment remains the same: a unique sushi bistro serving amazing curries, Far East entrees and creative sushi and sashimi options to satisfy all guests. "Rise has always been my favorite sushi place in Boca," University of Michigan rising senior Alyssa Dern said. "It's been super comforting to be able to order from them to relive those times while I have some extra time with my family these days." Treat yourself to some sushi and order take-out from Rise!
9. Explore a nature trail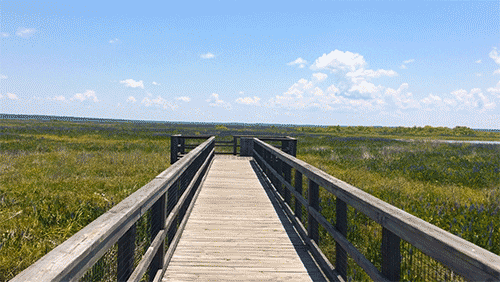 South Florida's tropical climate boasts an incredible amount of diverse ecosystems. As the state begins opening up, consider visiting a nature trail for your daily outing. Serenoa Glade Preserve showcases a rare undeveloped piece of the Atlantic Coastal Ridge, with both scrub and pine flatwoods habitats. Pondhawk Natural Area protects 79 acres of scrub habitats and wetlands, including a pond apple slough with some of the tallest pond apple trees in the state. Boardwalk Trail at Gumbo Limbo Nature Center lets you experience Florida's vast ecosystem up close; it even connects to Red Reef, another popular public park. Spend your afternoon exploring a nature trail with your family as an excuse to get out of the house!
10. Bike along A1A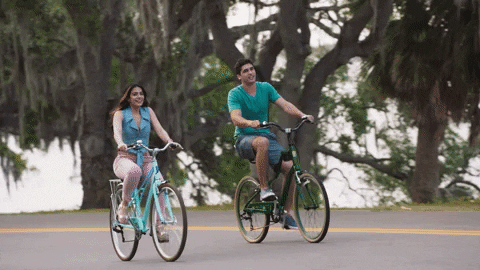 A1A is a state road that runs along Florida's east coast with breathtaking views of the ocean. It runs from the Miami-Dade County line to Palm Beach County Line, passing through major cities like Fort Lauderdale, Boca Raton and Pompano Beach. Additionally, a section of the road marks a path for anyone who wants to bike alongside the sea! The entire road stretches nearly 22 miles, but you don't have to be a Tour de France champion to enjoy the scenic views. Don't forget your sunscreen before heading out, and enjoy the ride!