This one's for you earthy spirits and tree-huggers who proudly strut in your Chacos & Patagonia fleece sweatshirts regardless of the season. We know what it's like to dream about buying new hiking boots rather than a pair of Converse or the urgent craving to go hiking through big, sturdy pine trees or to frolic amongst wildflowers. Nature's call is strong and if your ideal Friday night plans call for the great outdoors, we've discovered the best universities for you. Cheers to your new hiking boots!
10. Green Mountain College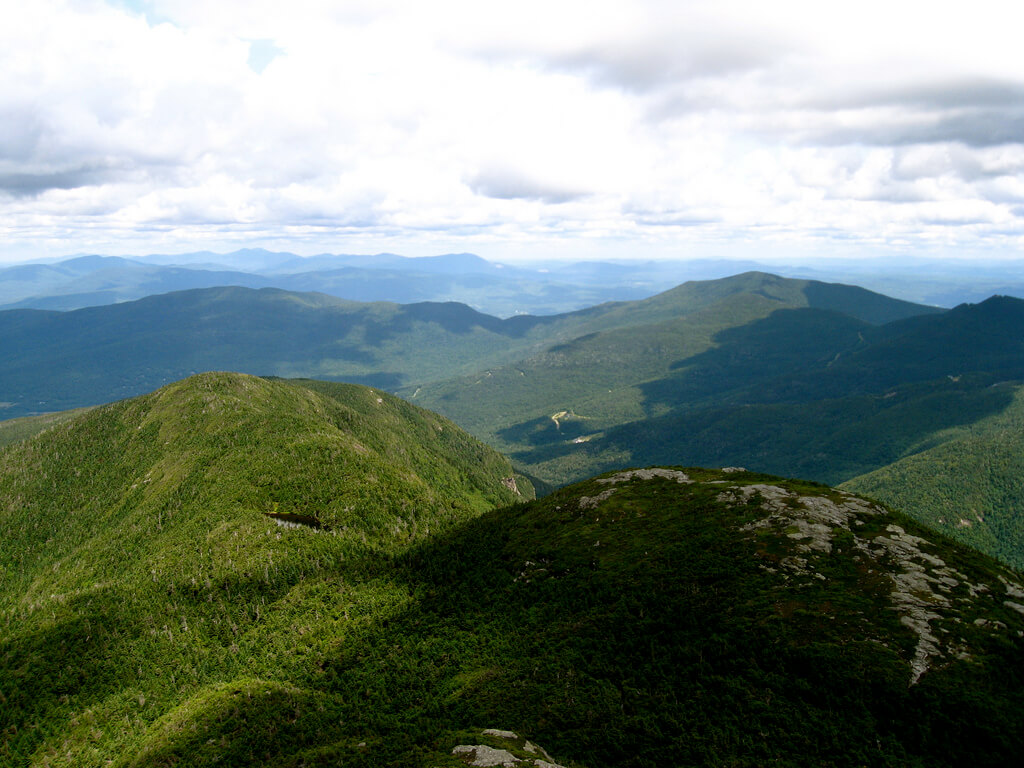 By name alone, you know the campus views are breathtaking. Nestled between Vermont's Taconic and Green mountains, this university offers free trips through the Green Mountain Adventure Planning Program. Basic gear will cost you only one dollar per day from the campus rental shop. You'll be hopping like a snow bunny in no time with the ski slopes nearby. In warmer weather, spend a day rafting or canoeing down the Poultney River alongside campus. Green Mountain College students are so passionate about the environment that earth day isn't enough for these nature-lovers. Instead, they celebrate earth week.
Don't forget to add some Ray Ban sunglasses or a stylin' bucket hat to your packing list because this university is bright. Join the Outdoor Adventures Program and take a trip to the Grand Canyon, hike the Saguaro National Park by moonlight or surf at San Onofre Beach. The 73 percent chance of sunshine is a constant pick-me-up for outdoor folk. There's rarely a chance of any clouds to dull your spirit, but there's always a 100 percent chance of adventure at this college. When not busy basking in the sun, put your mind to work with one of the outdoor research programs offered by the School of Natural Resources and Environment, offering unique focuses like fire ecology and wild cat conservation.
8. Warren Wilson College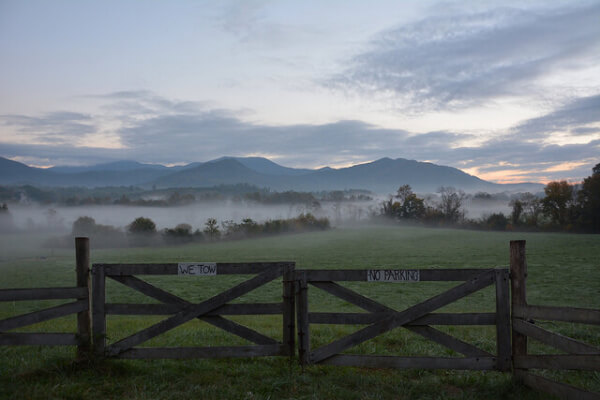 In a perfect world, you could get class credit for camping. Good thing Warren Wilson College makes a bit of that utopia a reality with its praised outdoor leadership major. Folded into North Carolina's Blue Ridge Mountains lies this hip university. It's less than an hour away from the Appalachian Trail and Warren Wilson even reserves a section of Blue Ridge Parkway for a day so students can bike and long board on this winding mountain road. Nature even plays a role in the university's nightlife: Students throw an outdoor party every semester called the "Bubba," in which they gather around a giant bonfire.
7. University of Georgia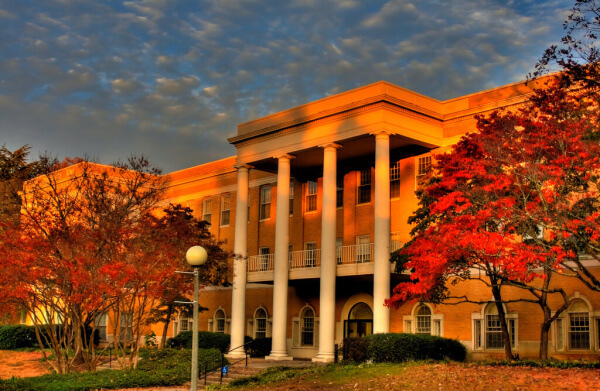 Ever dream of snorkeling with manatees? UGA's outdoor recreation program could make your dreams come true. Whether you're snorkeling in Crystal River, Florida or becoming a stand-up paddleboard yoga master on Lake Chapman, UGA guarantees fun in the sun with 60 percent sunshine each year. "Students always seem to be lounging on the quads between classes or taking naps to catch up on sleep under the shade provided by trees," said freshman Max Atkinson. Another bonus? UGA's student recreation facilities are rated among the best and biggest in the country, which include three pools and an outdoor bouldering wall. Students have no problem staying fit enough to explore Oconee National Forest or the university's 38-acre arboretum.
6. Montana State University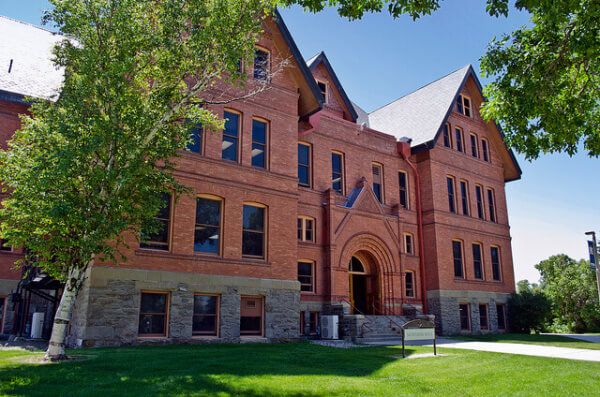 Among pristine lakes and towering mountains lies this environmentally conscious gem. Montana State University's Outdoor Recreation Center provides the most magnificent trips to places like Yellowstone and Grand Teton National Park. The horticulture major is a real hit and there's even a three-acre vegetable garden called Towne's Harvest Garden on the university's farm. Students can take the THG Field Experience class to truly dig into their work planting at the garden. Not only do students have a commitment to the environment, but they're also committed to the southwestern Montana community. The produce grown at the THG helps to improve community food security and provides an inexpensive way to access organic plant's nutrients.
5. Northland College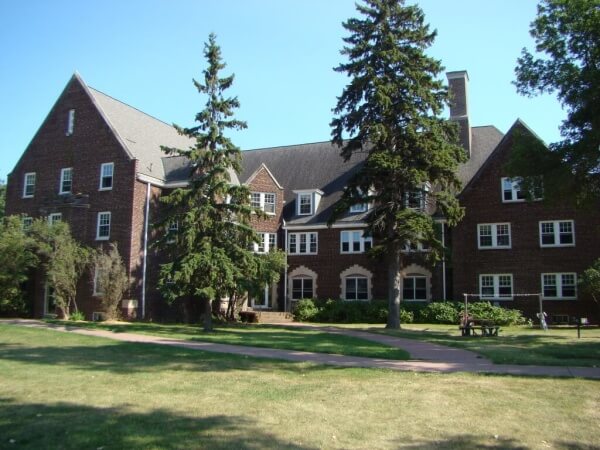 Surrounded by nearly a million acres of forest, this private university in northern Wisconsin satisfies every outdoor adventure imaginable. From kayaking on Lake Superior to dog sledding in the winter, you might as well just live in your hiking boots. You'll mostly likely major in outdoor education, Northland's most popular major. It pairs nicely with the business degrees sustainable entrepreneurship or sustainable community development for a double major. Classes at Northland immerse students in the outdoors. "For my limnology class, we go on a field trip each week to a different type of water body to do a water testing, take insect surveys and even fish to analyze the different water types, such as lakes, rivers and bogs," said junior Alex Selle. First-year students are required to participate in an five to 13 day Outdoor Orientation trip, which include backpacking on the Superior Hiking Trail in northern Minnesota, sailing through the Apostle Islands or canoeing in the Boundary Waters. Yes please!
4. Reed College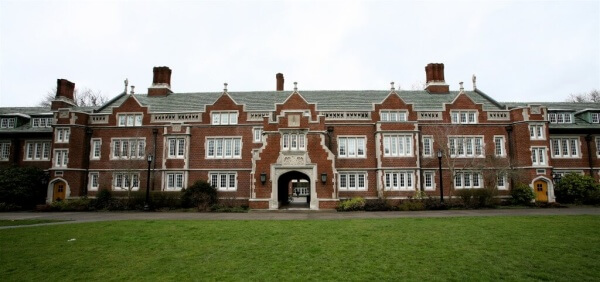 Possibly the hippest school on the list, Reed College makes outdoor adventures a walk in the park. Literally. There's a 28-acre nature preserve called Reed Canyon in the heart of campus. The campus Backpack Co-op has free checkout for essentially any gear you need to explore the Pacific Northwest, including water purifiers, stoves and sleeping bags. With these perks combined with the Backcountry Navigation class, there's nothing between you and wild adventures. Students spend their spare time exploring the 70 miles of trails at Portland's Forest Park, refreshing in Portland's nearby swimming holes and indulging in the fresh produce at Portland's renowned farmer's market.
3. Cornell University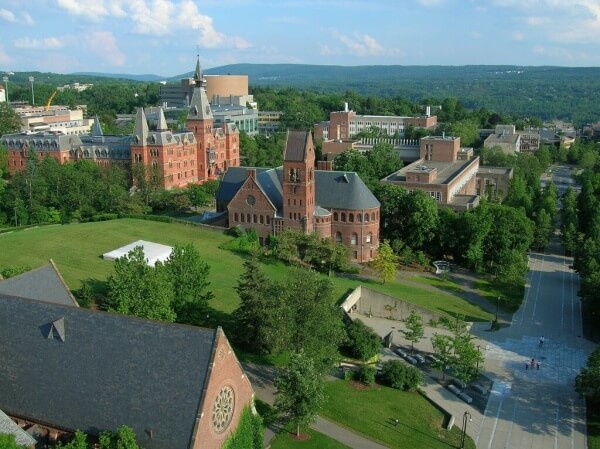 The largest natural rock indoor climbing wall in the U.S., a climate change minor, 150 waterfalls in the city and a tree-climbing club: What more could an outdoor-enthusiast ask for? The Cornell tree-climbing club has even taken trips to Madagascar to practice climbing in Ranomafana National Park. When not climbing trees in Madagascar, students choose from Cornell's 200 mandatory P.E. classes such as caving to golf and leadership courses. While Cornell's academics are certainly demanding, students use nearby nature to help de-stress. "I love paddling the calm waters at Beebe Lake while enjoying all the scenery," said senior Claire Zhang. There's nothing better than a little dose of nature's zen.
2. University of Colorado, Boulder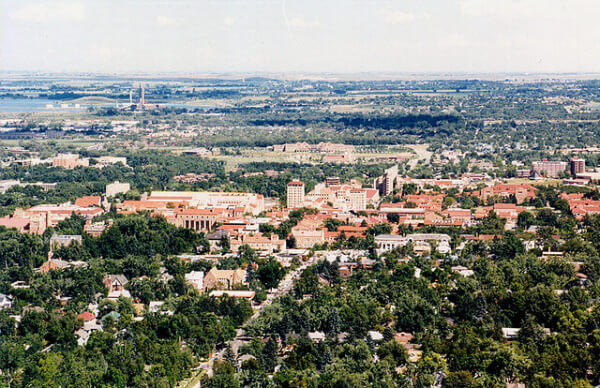 Amongst the Rocky Mountains, this college really rocks. From skiing at nearby resorts to hiking at Flagstaff Mountain (only one mile off campus), these students are true outdoorspeople. "My favorite college experience was when a couple of friends and I drove into the mountains, hiked and camped at Lost Lake. It was gorgeous and you could see millions of stars," said freshman Nick Mondal. With Boulder's Adventure Planning Center, all your trips will be incredible. The center helps students with menu plans, food purchases, map printing and trip logistics. If you're nervous about venturing into the wilderness on your own, take a trip like snowshoeing to a rustic yurt in Forest State Park with Boulder's Outdoor Program.
1. University of California, Berkeley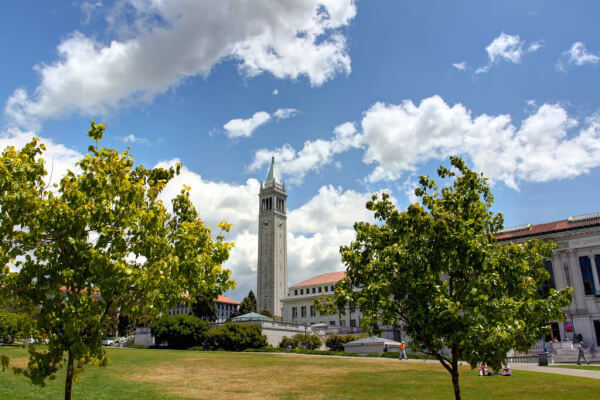 With sunshine nearly 72 percent of the year, and phenomenal environmental and ecology programs, the opportunities for adventure at Berkeley feel endless. Almost every student has hiked to the "Big C," a giant yellow concrete slab with incredible views of San Francisco bay. "Everyone in Berkeley knows about it and everyone usually takes the hike up during their freshman year because it's just a thing you have to do. It's absolutely worth it because you can see the whole campus from there," said junior Lucy Zhang. Students can take their outdoor adventures to the next level with Berkeley's outdoor program Cal Adventures. Students have the opportunity to backpack through Yosemite or sail on the bay. There's even a Forestry Field Camp available for eight weeks of researching in the Sierra Nevada. Looking for adventure-filled romance? Look no further. Have a date in the open air to gaze at the moon with your outdoorsy-companion. Snuggled up in a sea kayak at the "Full Moon Paddle," you're sure to feel some moonlit magic.
For More College Rankings
The 10 Most Powerful Alumni Networks
Top 10 Schools for Aspiring Musicians
Top 10 College Towns You'll Never Want to Leave
Top 10 Schools for Hangover Breakfasts