Great college towns offer much more than blackout Friday nights. They provide perfect settings for game days, gorgeous (and walkable) natural scenery, awesome art cultures and traditions you won't find anywhere else. When a college acts as a beacon of light for a town, call it poetic. When town and college embrace one another, call it harmony. These college towns wear such characteristics in spades.
10. BINGHAMTON, NEW YORK
Like hall of fame coach Bill Parcells, the Binghamton community leaves drunken, late nights on the sidelines by offering a ton of events on the weekends. "First Fridays" let Binghamton University students immerse themselves in the town's culture, including music, art exhibits and (saved the best for last) wine and cheese tastings. "There's a great local hangout at Nathaniel Cole Park where students can picnic, swim, play soccer or volleyball," said Binghamton University class of 2014 graduate Jen Carpenito. "Students call it 'The Blake' because it's looks like a combination of a beach and a lake." Binghamton is also home to on and off-campus sports, as well as an exciting bar scene that includes Tom and Marty's and Rathskeller Pub (Never mind the sidelines—a great coach knows to play his best talent.)
Student to Townie Ratio: 1:3
Locals' Favorite Restaurant: Lost Dog Café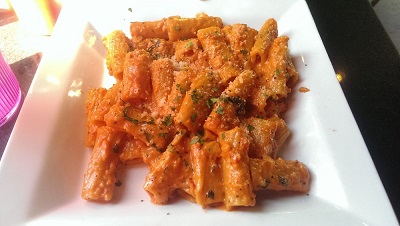 Must-Experience Annual Festivity: Spring Fling
Learn about off-campus housing here.