Don't fall into the habit of Netflix marathons this winter break. Yes, you totally need time off from a grueling semester, but pushing the play button every 30 minutes can quickly turn into a snooze fest. You've been away from home for about four months—there's major catching up to do. Old friends, family members and your dog all want to spend time with you. So you don't know quite how to spend your time back home? Don't fret. College Magazine came up with 21 things to do that'll keep you away from your laptop this winter break.
1. Bake holiday treats with your family
If there's anyone who misses you the most, it's your family members. Spend quality time with them by helping mom decorate the house for the holidays or by baking your favorite goodies with grandma—she'll probably let you lick the spoon since you've been gone for so long.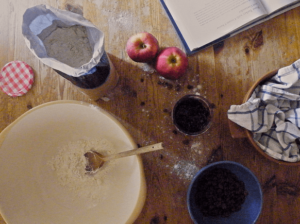 2. Take a mini road-trip with friends
It doesn't have to be anywhere fancy. Just driving a few hours to the town that serves the best hot chocolate will prove to be a fun trip. Create an awesome playlist (with a few cheesy holiday tunes of course) to sing along to in the car ride.
3. Volunteer at a local soup kitchen
Helping those less fortunate than you is probably one of the most rewarding things you can do this break. Participate in a food drive, donate old toys or take homemade goods to a nursing home. Take some time to give back in any way you can…'tis the season to spread joy and cheer.
4. Make s'mores
On a cold evening gather your friends by the fire to make these delicious treats. It's an inexpensive way to do something fun and bond with your hometown buddies. Who can say 'no' to marshmallows and chocolate?
5. Read a new book
Trust us, this isn't like reading a textbook. We mean a good old novel that may change your perspective this break. The Brief Wondrous Life of Oscar Wao by Junot Diaz and A Brave New World by Aldous Huxley are a few interesting reads you won't want to put down.
6. Make mulled wine
This drink is so yummy and perfect for the winter. All you need is a few ingredients and a stove to make mulled wine. Take it to any holiday party and you'll be a crowd favorite. For those who've never had mulled wine, it's basically red wine mixed with other spices and served hot.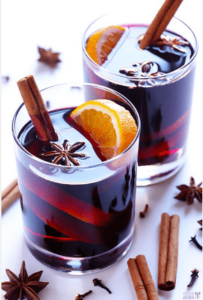 7. Take your dog to the dog park
Chances are, your pup will be waiting with its leash in its mouth the moment you get home for break. If it's too cold to be out with your pet, make some space inside to play fetch. If you want to get creative, dress your dog up as Santa for fun pictures on Instagram. If you don't have a pup, you could always go to an adoption center to play with puppies looking for a home.
8. Create an exercise routine
The holidays mean sweets on sweets on sweets. Avoid gaining the winter break 15 by exercising. No need to be pumping iron all break, but running a few times a week should help.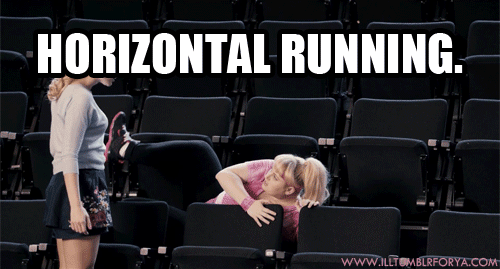 9. Polish your resume
If you're a graduating senior now is the time to begin getting things ready for job applications. Perfect your resume and cover letter, and start looking for where you might want to work come this May.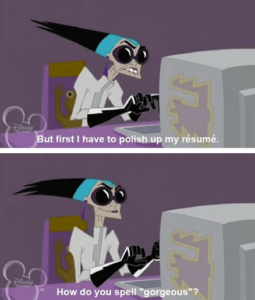 10. Build a snowman
Yes, this may seem childish but do you remember how fun this was?? On a snowy day, get some friends to start a snowball fight or have a snowman building competition. Child-like activities are a great way to de-stress from a crazy semester. If you don't live in cold weather, go to a local ice-skating rink for some winter-like fun.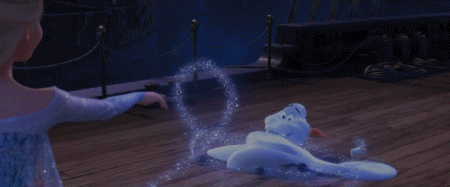 11. Get cultured
Visit a museum, watch a play or check out the local art gallery. Do something that will open your mind a bit and, learn something new. Plus, you can brag to friends about all the art you saw during break and they make for awesome Instas.
12. Clean out your room
Take some time to go through all your old things and get ride of clothes you don't wear anymore. You're probably going to get a lot of new items for the holidays, so you're going to need the space. Make good use of your old things by donating them to a local church or charity. You could also make some money by selling your old things to a consignment store.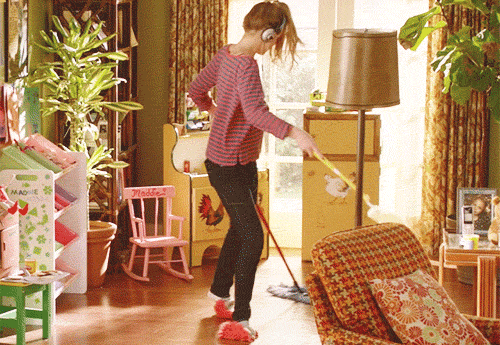 13. Go ice-skating with your younger siblings
Sure, they can get annoying but truth is, you've probably missed them just as much as they missed you. Take them out to play in the snow, to watch a movie, or even bowling. They'll appreciate whatever you take them to do.
14. Or to the beach if you live someplace warm
If you live in a place that stays 75 degrees during the winter, go with a group of friends or your family to the beach. Build a sand snowman and work on your tans. Everyone who's shoveling snow off his or her driveway secretly hates you guys.
15. Host a tacky-sweater party
These parties are currently all the rage. Gather all your friends and hold a contest for the tackiest sweater. You can even create a faux photo booth to document the festivities.
16. Learn how to cook a new dish
Impress your friends from school by mastering a new recipe. Look through Pinterest or through your grandma's old recipe book to find something you'd want to learn. You can practice your dish at family dinners—they're your most honest critics.
17. Reminisce with your grandparents
Spend some quality time with grandpa and grandma this break. Listen to your grandpa's stories from when he was your age or help your grandma bake her famous apple pie. They'll appreciate you spending that time with them instead of going out with friends.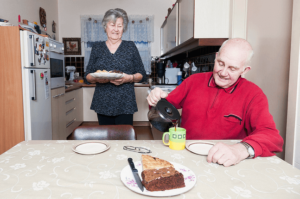 18. Get a seasonal job
If you're looking to make money during winter break, get a temporary job. Many places are hiring for the holiday season, like department stores or a winter camp. You'll make some extra cash and get discounts for gifts.
19. Take a tour of the Christmas lights in your area
This is the time of year where some houses go all out for Christmas. Put some hot chocolate in a thermos and pack some cookies for a fun car ride around your town. Nothing like seeing big houses dressed in lights to get you into the holiday spirit.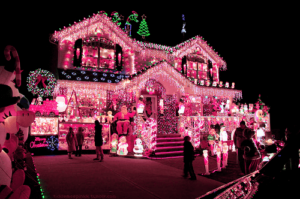 20. Take a day or two for yourself
Spend a few days doing things that'll recharge your energy for the upcoming semester. Go to a spa, take a hike in the woods, or even sleep for 12 hours straight. You know what works best for you.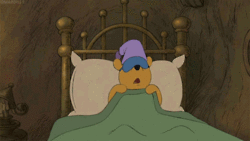 21. Set goals for the new year
This is more than a New Years resolution. Take the time to map out where you want to be in the approaching year. Having your goals written on paper makes you more motivated to actually achieve them.