2014 is coming to a close, and maybe you've realized you thought about yourself a little too much this year. If you want to make more of a difference in 2015, we've put together a handful of tips on how to start giving back. Kick off the year on a positive note and put some effort toward making the world a better place.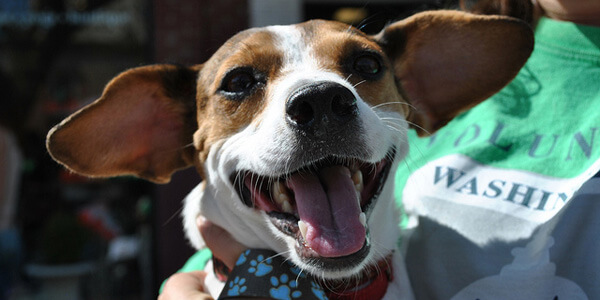 1. Rescue an Animal
Instead of buying a newborn puppy, which is essentially as troublesome as having a live human baby, consider rescuing an animal from a shelter. Shelters everywhere are overcrowded with the constant influx of millions of animals, and unnecessary euthanasia is something you can help prevent by saving a dog or cat. They're not all mangy mutts either — a huge percentage of pets are relinquished to shelters because of their owners' problems, not their own, like moving or unfair landlords.
2. Donate Blood/Plasma
Knowing that your blood will probably save someone's life — a cancer patient, a kid with hemophilia, a trauma victim — should be incentive enough. But if you need more motivation to find your nearest blood bank, know that companies like BioLife compensate you for your plasma, sometimes up to $50 per donation. Plus, there's free snacks and the ironic humor that your blood might be used in someone's cosmetic surgery (i.e. boob job).
3. Do a Good Deed for a Friend… or a Stranger
Small acts of kindness take almost no effort but can make someone's entire day. And unless you're a sociopath, everyone enjoys that warm, gooey feeling you get when you make a person smile. Take a moment of your time, buy a cheap gift for a pal or make an effort to get to know someone. They'll be happy you care, and I guarantee you'll feel happier for it.
4. Dive into Local Politics
If you want to feel like you're really making an impact, get involved in your community's government. "My biggest reward is the feedback that I get from the constituents in the community. I love to hear about how I helped someone out and made their experience better, even if it was just a small task," said Alicia Munian (Siena College, Class of 2015), who works as a legislative assistant for Assemblywoman Michaelle Solages. "It is so easy to get involved in your local community. You can start by seeing what events are going on, like blood drives, community gatherings and church events, and volunteer there."
5. Nurture Mother Nature
It's common knowledge that humans generally treat the environment like crap. Considering the ecological damage caused by our very existence, joining in local conservation efforts can be one of the most meaningful ways to spend your free time. Volunteer in your neighborhood if you're the hands-on type or join an ecological organization like the Natural Resources Defense Council.
6. Intern at a Nonprofit
It's great working for a just cause, of course, but you can be charitable and pad your resume simultaneously. Nonprofits are popping up left and right and they can always use a hand at entry-level, whether it's passing out flyers or assisting the higher-ups as an aide. "The key piece of advice is to be never afraid to ask a company for volunteer opportunities… Chances are if you ask, either the company will have a volunteer system, make a volunteer system for the person asking, or refer them to another place that is seeking volunteers," said Deserae Yorgey (Penn State, Class of 2015).
7. Cough Up a Few Bucks
Donating to charities like UNICEF is as easy as a few clicks these days, so maybe chew that over next time you're buying yet another sparkly phone case on Amazon. Do your research first though; make sure the nonprofit you're supporting has the financial data to back up their altruistic claims.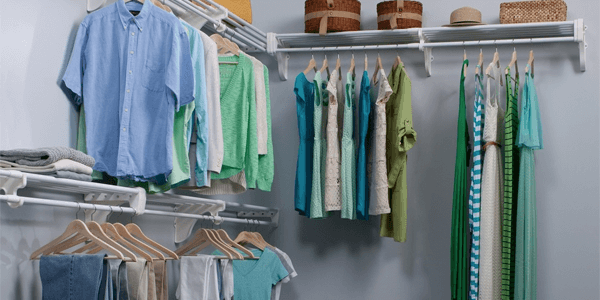 8. Give Away Extra Clothes
Speaking of indulgence, when was the last time you touched that shirt in your closet? Can't remember, can you? Take that along with the dozens of other clothes you don't wear anymore, and bring them down to a place like Goodwill or The Bowery Mission in NYC, which ensures they go to the poor and homeless. Donate your suits to Career Gear, which sets up unemployed men with professional clothing, or The Women's Alliance. Animal shelters also rely heavily on donations for basic supplies like old blankets and linens.
9. In fact, Don't throw out anything
You'd be surprised at the variety of stuff nonprofits will accept. New Eyes distributes used glasses to the disadvantaged; Get Well Gamers will gladly take your old Pokemon cartridges; Kid Flicks always needs children's films DVDs; even your old Android can be recycled by Hope Phones and similar charities. That old junk you're hoarding could make a huge difference in the life of someone in a developing country.
10. Educate the Youth
Another great resume tag is working with kids, whether it's as an athletic coach or a tutor. "When the child has that "a-ha" moment when they finally understand something and you know you've contributed to that is the best feeling," said Gaelle Georges (SUNY Old Westbury, Class of 2015), who works with special needs kids. "If they started from the bottom and later progressed, knowing you helped that growth occur is amazing… Go into it wholeheartedly, make sure it's something you really want to do."
11. Help the Homeless, Hungry and Less Fortunate
Chances are your local family shelter doesn't have enough hands or resources on deck. Even if it's only for a few hours one day out of the week, volunteer centers will appreciate any help they can get, and not just pouring soup into bowls. You can help younger students with their homework, answer telephones or help deliver supplies — just make yourself useful.
12. Become an Organ Donor
Almost 20 people die every day waiting for transplants due to the huge shortage of donated organs. You won't be using that kidney after you die, and burning or embalming the organ seems such a waste when it can go to someone who actually needs it. It's as simple as checking the box next time you renew your license.
Homophobia is quickly going out of fashion, and you can contribute to the wave of progress by volunteering at any number of LGBT organizations. If you're interested in the medical field, local clinics provide useful job experience, or you can raise money for The Trevor Project and Avenues for Homeless Youth.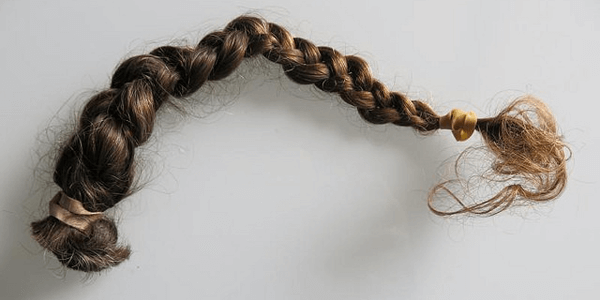 14. Make the Cut
Locks for Love is far from the only hair-based charity out there. Most also don't know that their main priority is sufferers of alopecia — so if you're hoping your hair goes to a child with cancer, try Wigs for Kids or Pantene Beautiful Lengths instead.
15. Visit an Old Folks' Home
Going into physical therapy? Learn the ropes and work at a nursing home, the majority of which are extremely understaffed. Or drop by to entertain them with a music show, or just to keep someone company for a while. A majority of the elderly living in nursing homes don't have family or friends to support them, and your grinning face might just be the highlight of their week.
… But don't Forget to Leave Room for Yourself
Don't spend 2015 making all of 2014's mistakes. Give yourself room to grow and evolve, but don't let your regrets stagnate. When you're comfortable and content with where you are in life, you'll find it's a lot easier to provide help for others.