As a college student, there is no better way to ring in the New Year than with a snazzy outfit, delicious food, great company and some top-notch boozy drinks. Don't wait till the final countdown to begin planning the perfect party. Learn from last year's mistakes — if you're properly prepared, you won't be scanning the drunken crowd for your kiss five seconds before midnight.
What to Wear
Glitter, velvet, deep reds, dark hues, bowties, leather, slits, crisp and clean. If any of these adjectives describe the attire you're sporting for New Year's Eve, you'll be on your way to landing the perfect evening. It doesn't matter if the party you're attending is formal or casual; you'll still want to wear something you'll be comfortable in the whole night (and maybe even the next morning).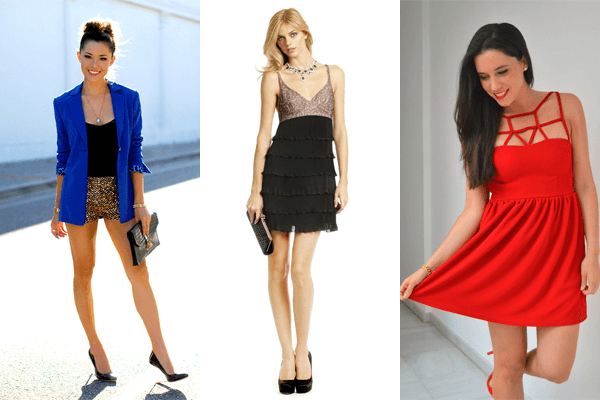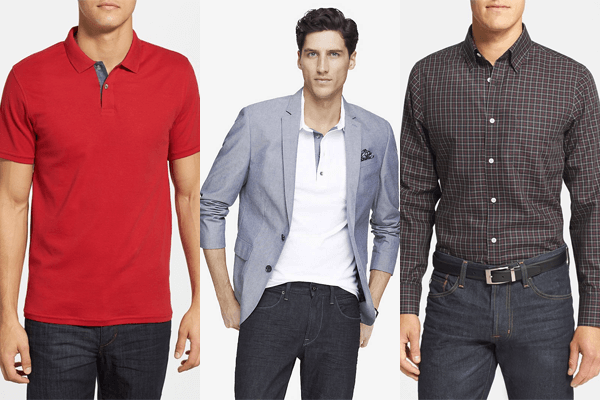 What To Eat
Whether or not you believe in the power of good luck food for New Year's, these tasty recipes are easy to make and flavorful. Black-eyed peas, because of their abundance and resemblance to pennies, are considered the "coins" of your meal. This avocado and black-eyed pea salsa will be the luckiest appetizer of the evening and should bring you plenty of prosperity in the upcoming year.
Bacon-wrapped anything is sure to be a crowd pleaser at any party. Pork is another food fitting for New Year's because the rich fat content in pork symbolizes wealth and prosperity in cultures around the world, including the United States and Italy. Bacon-wrapped pineapple shrimp takes no more than 15 minutes and is absolutely delicious.
What to Drink
New Year's should be the one holiday you skip out on the cheap alcohol and buy something special for your guests. Of course, one drink of the night is already a given: the champagne. This grand champagne cocktail recipe adds a bite with an orange-flavored liqueur and berry mixture.
As for the rest of the evening, this resolution cocktail will keep you loose for your midnight kiss. It gets its name from the merlot in it, which contains antioxidants and is said to improve metabolism. So drink up to 2015.
New Year's Shots to Ring in the New Year
Written by Anna Marina Karadimas, senior, journalism and studio art, University of Maryland
We took a few of your bar favorites and revamped them for the holiday season. Here's our list of 10 shots that'll guarantee you a memorable New Year's kiss—that you might not remember.
Santa's Nuts 'n' Berries
1 oz Lemon Vodka
1/2 oz Frangelico
1 oz Cranberry Juice
Place all ingredients in a mixing glass with ice. Shake to blend and chill. Strain into a shot glass.
Resolution Reviver
1-1/4 oz Kahlua
3/4 oz Vodka
Splash of Club Soda
Build over ice. Serve with a straw.
Red Headed Elf
1 oz Cranberry Juice
1/2 oz Peach Schnapps
3/4 oz Jägermeister
Combine all ingredients in a cocktail shaker with ice. Shake to blend and chill. Strain into shot glass.
Irish Sleigh Bomb
1 pint Guinness Beer
1 shot Baileys Irish Cream
1 shot Jameson Irish Whisky
Fill a pint glass two-thirds full of Guinness. Fill a double shot glass with Jameson and Baileys. Drop the shot glass into the Guinness and chug.
Millennium Mud Pie
3/4 oz Kahlua
1/2 oz Southern Comfort
1/4 oz Heavy Cream
Combine liquid ingredients in a cocktail shaker with ice. Shake to blend and chill. Strain into a shot glass and serve.
Liquid Snow
1/2 oz Jim Beam Bourbon Whiskey
1/2 oz Tanqueray Gin
1/2 oz Bacardi Dark Rum
Combine all ingredients together in a shot glass and serve.
New Year Piss
1 oz Whiskey of choice
1 oz Peach liqueur
Shake ingredients with a couple of ice cubes in a cocktail shaker. Strain into a shot glass, and serve.
Candy's Cane
1 oz Grenadine Syrup
1 oz Green Creme de Menthe
1 oz Peppermint Schnapps
Pour slowly into shot glass to get the colors to layer in the order listed to get a red, green and white, candy-cane themed shot.
I See Drunk People
1/2 oz Everclear alcohol
1/2 oz Bacardi 151 Rum
1/2 oz Grey Goose Vodka
1/2 oz Wild Turkey 101 Bourbon Whiskey
Serve in equal parts in a 2-oz shot glass.
Blackberry Blackout Lane
1/3 oz Blackberry Schnapps
1/3 oz Blackberry Brandy
1/3 oz Absolut Kurant Vodka
Shake ingredients together in a cocktail shaker with ice. Strain into a shot glass, and serve.
*Updated December 29, 2014 by Anna Marina Karadimas to include "New Year's Shots."