Nothing revives a student like a run outside. You put on your trusty running shoes, plug in your ear buds, throw on your favorite playlist and you just go. For the 30 minutes you jog on your campus trails or the shoreline of the beach– nothing else exists. Your worries and troubles seem a bit farther away as you sprint the final leg of your run, and by the end, even though your legs ache and your lungs burn, you just feel better. If you're training for a marathon or simply run to keep in shape, here are 10 college campuses that offer the best trails, landmarks and vistas from every part of the US.
10. University of Colorado Boulder, Boulder, CO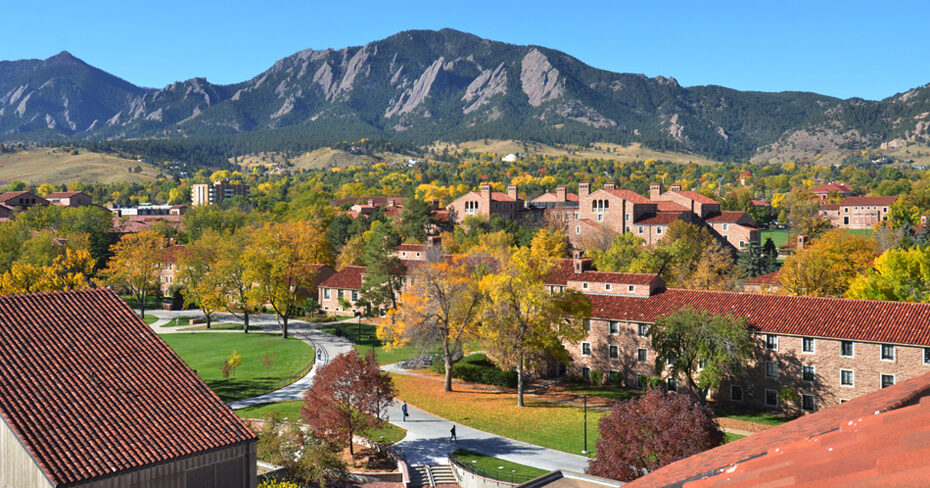 With over 12,160 different trails marked on MapMyRun.com, the University of Colorado Boulder offers a wide selection of trails, sidewalks and basic campus routes that provide a diverse setting for any runner. With an elevation of over 5,000 feet, this place will be a challenge for someone who isn't used to running in high altitudes. The town also hosts the largest 10K running event in the country, with almost 50,000 runners participating every spring.
9. Furman University, Greenville, SC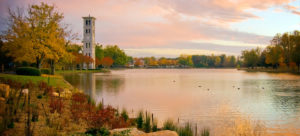 Although it has an enrollment total of just under 3,000 students, this coeducational liberal arts college boasts great weather and a picturesque campus. The university greatly encourages a healthy lifestyle and has a ton of resources for runners to use such as route guides, sample workouts and ways to manage diet choices.
8. University of Georgia, Athens, GA
The campus itself sprawls 729 acres and ranks as one of the most beautiful campuses in the United States. The weather is always great and students only have to take a short drive to run the trails of the Oconee National Forest or the Coastal Plain Research Arboretum. The university does have a running club, so finding people to run with will be a piece of cake.
7. Vanderbilt University, Nashville, TN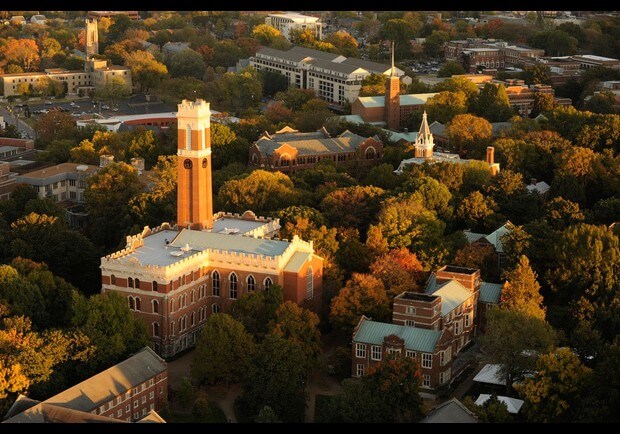 Located right next to the country music capital of the world, Vanderbilt's campus caters to runners who prefer to run on sidewalks and paved pathways. The university has five distinguished running paths that let students take in the architectural sights of campus, all varying in length and difficulty. The weather in Tennessee is mild and pleasant year-round, meaning that runners won't have to retire to the treadmills once winter sets in.
6. University of Wisconsin-Madison, Madison, WI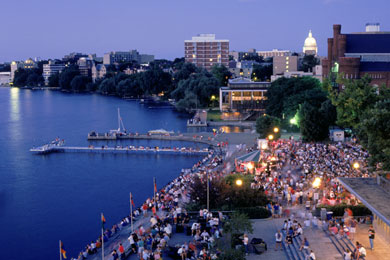 A huge campus of over 1,000 acres, you will find every type of running terrain at this Big 10 school. Students have the option to run the trails along the shores of Lake Mendota, around the Capitol Building or up Bascom Hill if they really need a workout. The campus does have a running club that participates in various running events throughout the season. Winters there get cold but that's nothing a pair of running tights and four layers of clothes can't remedy.
 5. University of Vermont, Burlington VT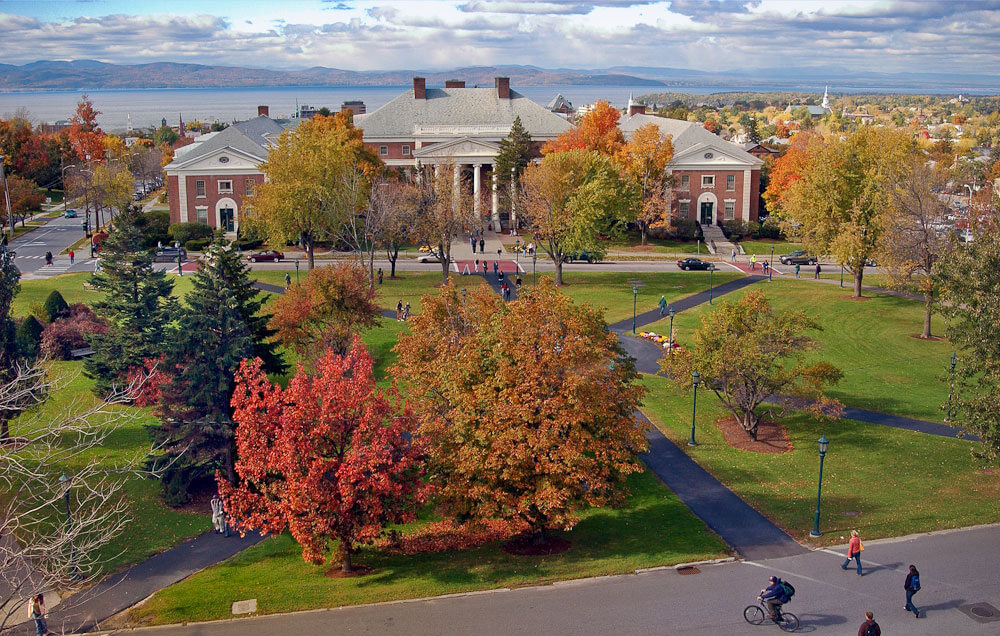 A gem of a campus, this East coast school allows students access to the Centennial Woods Natural Area and the Winooski Valley Park District. If students prefer to run on pathways, they can still enjoy the sight of the Green and Adirondack Mountains while running around campus. Although the temperature drops and snow covers the paths during wintertime, if students wear the right shoes and warm clothes, they can still get their daily run in. .
4. University of Miami, Coral Gables, FL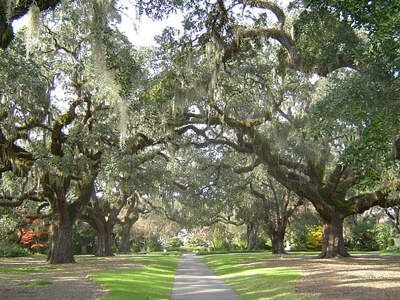 If you love the sun and don't mind running in humid weather, this campus is perfect for you. If you don't feel like running on the sidewalks on campus, a great place to get your workout in is the John C. Gifford Arboretum, which is only a short drive away. If you're a long distance runner, the beach is less than a mile away, meaning beach runs are a total possibility.
3. University of Virginia, Charlottesville, VA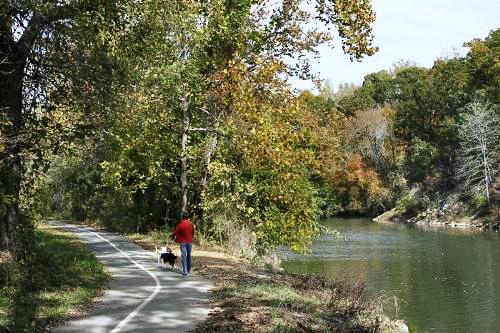 Coming in third is the University of Virginia. Situated among some of the most stunning landscapes for any outdoor enthusiast, the campus is a short run away from places like the Rivanna Trails, where runners can enjoy the shade of trees while circling around campus along the Rivanna River. There are also the Dick Woods, which although a 25-minute drive from campus, is said to be the perfect place for a long run, with views of rolling farms and the Blue Ridge Mountains. The university also has a running club that frequents these running spots throughout the year.
2. University of California Santa-Cruz, Santa Cruz, CA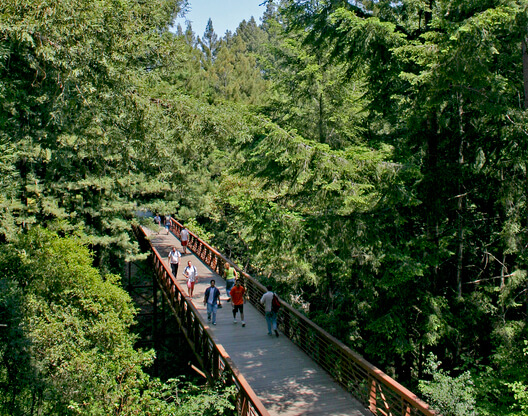 In second place comes University of California Santa-Cruz. Situated about a 10-minute drive from the Pacific coast, this campus is known nationwide for its gorgeous landscapes and versatile running environment which means route options are endless in this place. At 2,000 acres, Santa Cruz is also known for both its architectural and natural sights such as redwood trees. The perfect California weather will never restrict students from running outside.
1. University of Oregon, Eugene, OR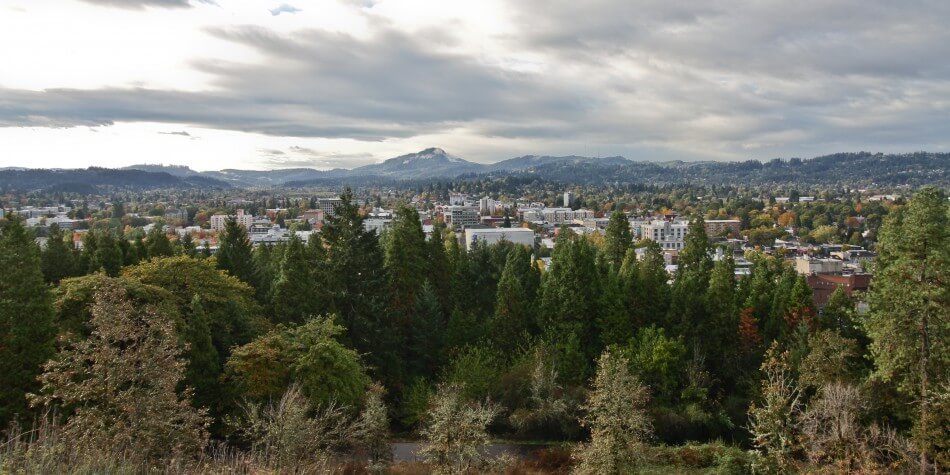 Known for their athletic prowess both in collegiate and recreational sports, the University of Oregon comes in second for the wide variety of running locations and sights for students. Known as "Track Town USA," The University of Oregon has one of the best running programs in the country, and a huge running club. Potential students are even offered a chance to sign up for a "running tour" where a campus guide takes them for a run on the trails and pathways around campus and points out all the different landmarks. Runners will have the chance to job through Hendrick's Park in the city or take more challenging runs through Skinner's Butte. The weather here is mild, bouncing between low 40's to mid 60's; absolute perfection for the outdoor runner.