From Big Bear Lake to Disneyland to Napa Valley, California's sites include far more than just the Hollywood Walk of Fame. If your life's dream always involved moving out to the West Coast, college may have just granted you your wish. But what do you do with hundreds of choices? Time to grab your dream and a cardigan like Miley and figure out your new California life. Now, what makes a school standout includes more than just a ranking — career resources to athletics to Greek life to affordability. Want to make the research process easier? CM narrowed down the thousands of colleges in California to those that mark off every item on your checklist.
Check out the top 10 best colleges in California.
10. Chapman University
https://www.facebook.com/ChapmanUniversity/videos/10154089098020967/
With about 8,300 students, Chapman's size doesn't feel too big or too small once you step on campus. For students interested in getting involved, Chapman offers tons of options for extracurriculars — everything from the Primetime Television Club to their K-Pop Dance Team called Twilight. This school gives you the opportunity to join religious organizations that align with your beliefs, such as the Muslim Student Association and the Newman Catholic Fellowship. When it comes to athletics, try your hand at water polo, golf and lacrosse for both men and women. In terms of Greek life, well-known national chapters include Gamma Phi Beta, Pi Beta Phi and Pi Kappa Alpha. Chapman also offers over 110 academic programs including Business Administration and Food Science, making it easier to find your niche. Aside from that, Chapman's handful of interdisciplinary minors can enrich your academic experience even further; if you wonder what makes a person good and what makes a country rich, consider looking into their mind-blowing "Humanomics" minor. If that hasn't sold you, notable alumni include "Full House" actress Jodie Sweetin and Cheetah Girls member Sabrina Bryan. And for an added bonus, as a member of Chapman's inner circle, you get discounted tickets to Universal Studios, which is just a 45-minute drive away. Chapman proves itself as one of the top colleges in California with a place for every type of student and fun all year round.
9. Loyola Marymount University
https://www.facebook.com/lmula/videos/10156413680691085/
Loyola Marymount University sits in sunny Los Angeles, making life off-campus exciting and adventurous. Imagine visiting famous landmarks like the Hollywood sign or spending the day at Universal Studios on any old weekend (students get a discount!). On-campus, check out events like Comedy Club meetings and video game nights. "[LMU] is on a cliff in Los Angeles… Half the school faces the edge of the cliff and we have the most beautiful view of the city, mountains and the ocean. We get to watch the sunset every night and we get to sit there and hang out with our friends, which gives us an amazing bonding space. The campus itself is gorgeous and that just gives such a happy vibe," freshman Rita Russo said. On a different note, academics and involvement serve as two important factors in attending LMU. LMU offers over 50 majors and minors including Ethics and Urban Studies. Learn in small classes for a more individualized experience or through one of the 53 study abroad programs–in cities like Budapest, Seoul and Jerusalem–for some serious cultural enrichment. For more athletically inclined students, LMU offers over twenty Division 1 and varsity sports to choose from like tennis, rowing and soccer.
8. Pomona College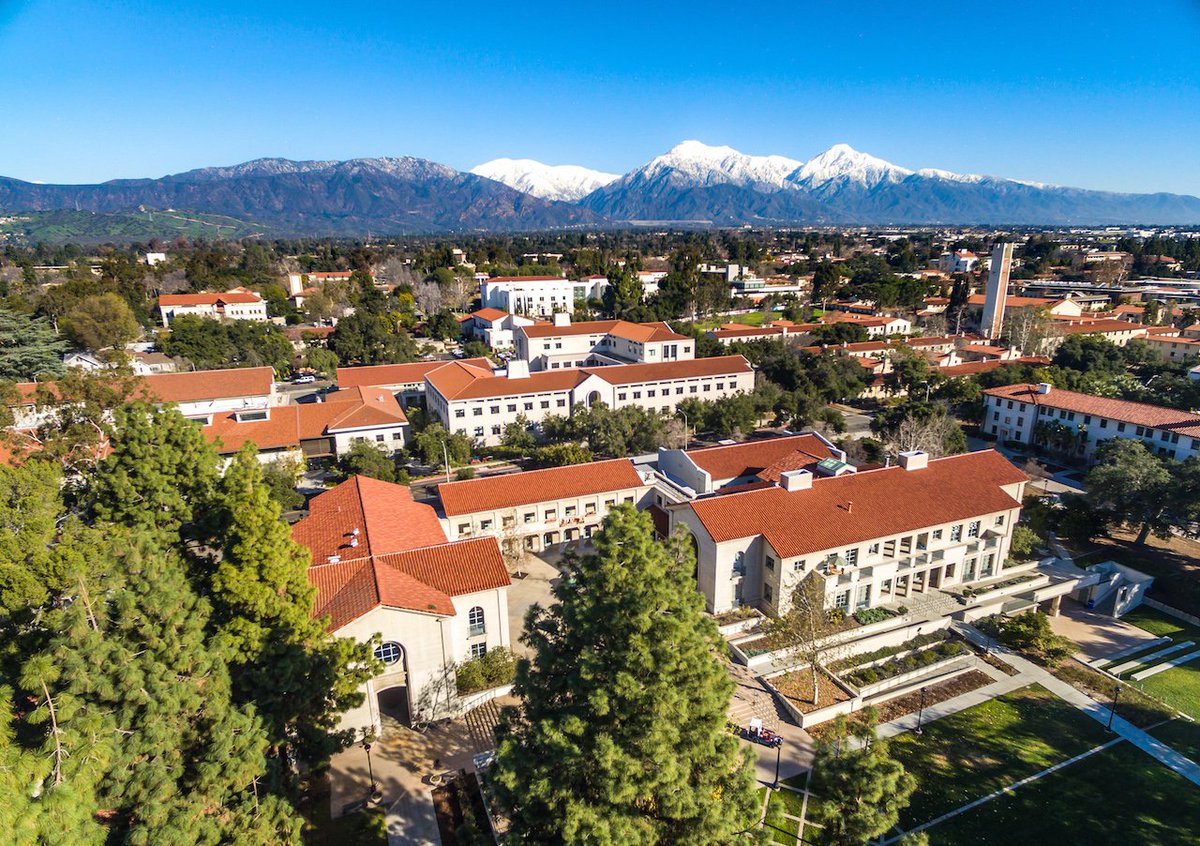 Pomona's small size allows for a more personalized education, but as a part of the Claremont Colleges, students still have the benefits of a large university. While studying at Pomona, you can take classes or join clubs at any of the other undergraduate colleges in the consortium–Pitzer College, Harvey Mudd College, Claremont McKenna College and Scripps College–which all lie within walking distance. Pomona offers over 45 majors and minors including Public Policy Analysis and Gender & Women's Studies, as well as interesting courses such as the History of Photography and Personality Psychology. With clubs such as Model United Nations and the International Student Mentoring Program, options for extracurriculars at Pomona don't shy away from excitement and productivity. Life also never stops off-campus at Pomona with multiple nightclubs (like Carnaval and Krazy J's) for unforgettable weeknights and weekends. Don't expect life as a Pomona student to get boring anytime soon.
7. California State University at Long Beach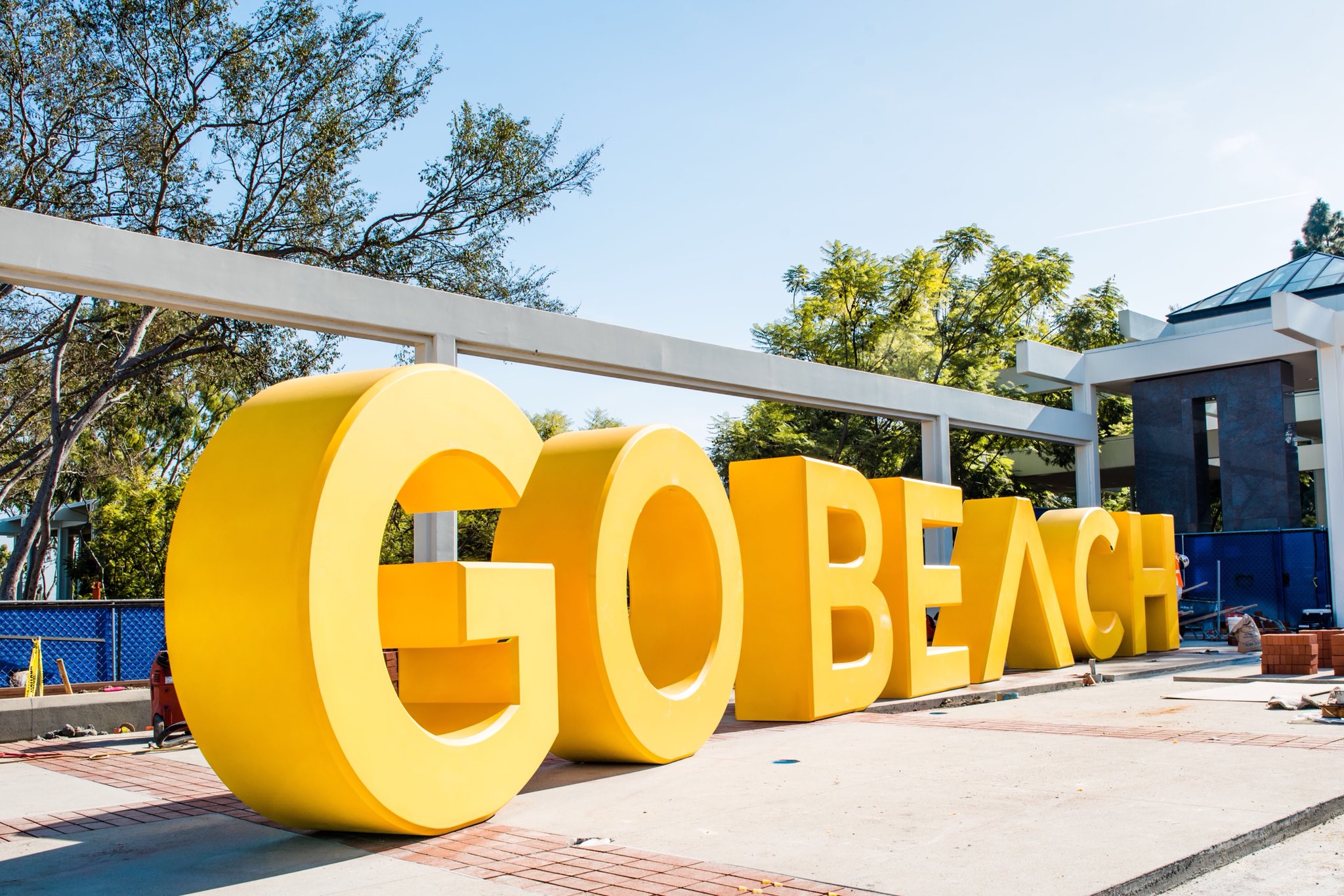 California State University at Long Beach sits just three miles from the coast. Focusing on creativity and student engagement, CSULB encourages opportunities both in and out of the classroom. Offering tons of research opportunities for undergraduate and graduate students, this school makes finding the right project for anyone easier. Just picture yourself excavating in Arizona or taking pictures of nearby shallow seas. In 2021, California State will host its National Conference on Undergraduate Research, an annual conference for students to learn about research opportunities. At Long Beach, all students have access to the faculty's ongoing research such as working with the moments after a rocket launch and collaborative efforts to solving homelessness. Tuition comes on a more affordable price tag, ranging from $25,328 to $35,624, for in-state and out-of-state tuition, respectively. Additionally, the school supports students by offering tons of scholarships to apply for called BeachScholarships. For a college experience full of support and opportunities, go on down to CSU–Long Beach.
6. University of San Francisco
The University of San Francisco (USF) emphasizes a well-rounded experience, encouraging both strong academics and social experiences. USF offers accelerated bachelor's programs (imagine cutting down your 4-year degree to just 3 years–truly the dream); plus, students at USF have the option of online degrees, certificate programs and graduate degrees. Fill up your free time in the City by the Bay by joining extracurriculars on campus; check out the College Players, a drama club or their student paper, The San Francisco Foghorn. Enhance your academic experience by engaging in research opportunities. Whether your research focuses on the gender wage gap or hydrocarbons, USF professors are always willing to help as their small class sizes make it that much easier to get their attention. If you find yourself wanting to take in new cultures, take part in one of USF's study abroad programs to Senegal, Jordan or Morocco, as well as other places all around the globe. For the ultimate college experience with top-notch academics and memorable experiences in and out of Northern California, consider USF.
5. Santa Monica College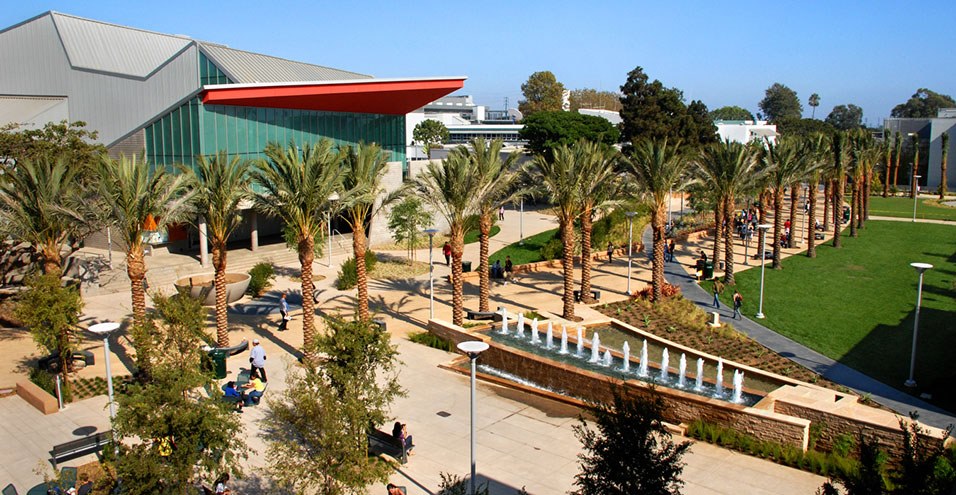 Ignore the stigma that comes with community college and open your eyes to the incredible advantages they have over traditional 4-year universities. At Santa Monica College (SMC) the perks never end. Unlike most colleges, SMC separates its academic year into fall, winter, spring and summer. With varying lengths, schedules become entirely customizable for students with jobs, internships or other commitments. Plus, SMC gives students tons of opportunities for growth and development, including one-on-one help at their Transfer/Counseling Center and optional enrollment in their Professional Development program. This small college makes students a priority with programs like the Development, Relief and Education for Alien Minors (DREAM) program, which provides support services to undocumented, AB540 and DACA recipients. "I'm so happy I decided on going to Santa Monica because they give us so many opportunities to learn both in and outside of class, as well as amazing counselors that take lots of time out of their day to help their students make a life plan," sophomore Marta D'Ocon said. SMC also ranks high in transfers to universities like UCLA and USC, which comes in handy for students hoping to continue studying for their bachelor's degrees. Santa Monica College goes above and beyond for their students to help them actualize their dreams.
4. The University of California at Berkeley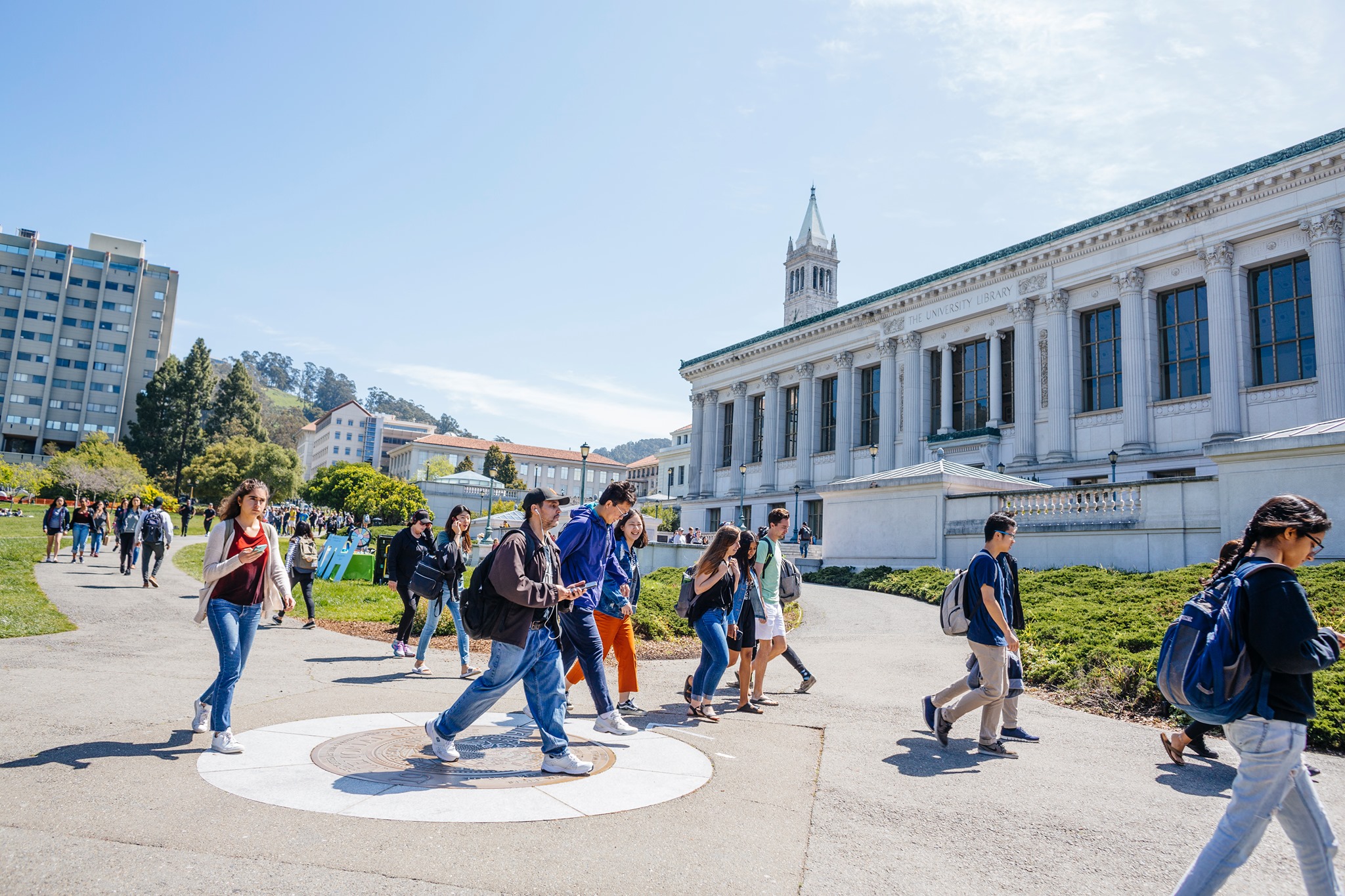 The University of California at Berkeley shines as one of the most prestigious UCs for its rigorous academics and student activism. The school's tough grading scale encourages all students to work hard and impress future employers. On-campus, you can find students raising awareness for different causes like gender equality and fair wages for educators year-round. Smaller-scale events like weekly guided meditation and coffee breaks for international students also take place daily. With over a thousand student groups on campus, all students can find a cause to support–from empowering girls with 100 Strong or helping bridge barriers for young entrepreneurs with BearStart. "I have been more inspired and challenged than I've ever been in my life. When my peers disagree with one another on a subject matter… they engage in constructive debates. Opinions are seldom squandered, tongues never held. And most importantly, no shortage of grass to collapse on after a trying midterm," sophomore Sofia Viglucci said. Prominent primarily off-campus, Greek life involves over 60 fraternities and sororities. Located close to San Francisco and Silicon Valley, Berkeley hosts frequent on-campus recruiting from companies like Google and Amazon, giving students endless opportunities. Berkeley, without a doubt, prepares its students for big futures.
3. Stanford University
https://www.facebook.com/stanford/videos/10155472933818418/
Stanford ranks as one of the top academic universities in the nation, with a very competitive admissions process and academic curriculum. With a staff of renowned professors like Pulitzer Prize-winner Adam Johnson and Kavli Prize Laureate Carla Shatz, Stanford provides students with top educators from impressive backgrounds. When at Stanford, you can always expect something interesting in your schedule, like Sleep and Dreams and Social Networks. Aside from strong academics, Stanford places focus on ensuring all students feel welcomed. Just check out the Leland Scholars Program (LSP) and the various community centers like El Centro Chicano y Latino and the Women's Community Center. As a Leland Scholar, first-generation low-income students have no trouble finding people to bond with thanks to routine weekend field trips and excursions around the Bay Area. "LSP helped me build a community to go into Stanford with because it's hard to transition to many of these schools as a first-generation and/or low-income student because our privileged counterparts have their lives planned out for them and have a greater sense of belonging," freshman Alain Perez said. Stanford also offers tons of extracurriculars including their Solar Car Project and Los Salseros de Stanford (Stanford's Salsa Dancers). Well-known Greek chapters like Kappa Sigma and Kappa Alpha Theta join the school's total of thirty chapters. For sports, you can participate in a number of options from water polo to field hockey to football. As a whole, Stanford makes college academically invigorating and socially stimulating for all of its students.
2. The University of California at Los Angeles
If making it big fills your cup of tea, consider UCLA (if you can get in that is). The University of California at Los Angeles (UCLA) makes a name for itself both in academics and in connections. Notable UCLA alumni include Law & Order: SVU star Mariska Hargitay, cultural icon Marilyn Monroe and baseball legend Jackie Robinson, making UCLA an expert at educating the best of the best. Aside from that, UCLA's campus stands as one of the smallest in the nation but also one of the most recognizable; did you know the campus starred in "Modern Family" and "Gilmore Girls" (yep, "Yale" was a lie). Plus, UCLA utilizes its central location, partnering with prominent companies in the entertainment industry, like Disney, Universal and Sony. This helps make internships and future jobs easily accessible to students; over 60 percent of students complete at least one internship by the time they graduate. Academically, UCLA offers over 150 academic programs including Family Medicine and Society, Social Thought and Genetics. You can also take unconventional courses such as Evolution of Human Sexual Behavior or Disney Feature. "Everyone [at UCLA] wants to genuinely help each other succeed… There are always people willing to help you study, do homework with and even lend you their notes if you missed class. I love the communities I've encountered," UCLA sophomore Marlene Quintanilla Flores said. Indulge in interests outside of academics by joining a club on campus–there are over a thousand to choose from–like the Nerdfighters specializing in all things nerdy and the Magic and Illusion Student Team perfecting the craft of magic. Outside of academics and clubs, cheer on the variety of sports at UCLA, including football, softball or tennis.
1. University of Southern California
From Nickelodeon star Miranda Cosgrove and comedian/actor Will Ferrell to astronaut and engineer Neil Armstrong, the University of Southern California's alumni list screams legendary. USC comes to mind as a "film school" for its well-known School of Cinematic Arts and its consistent rankings within the top 25 American film schools. But if the film industry doesn't interest you, USC offers almost 160 other majors and minors, including Computational Neuroscience, Public Policy and Intelligence and Cyber Operations. Also, attending a top institution means having access to the most interesting and engaging courses in the country; take anything from The Rise of Digital Hollywood to The Power and Responsibility of the Press to Easy Fingerstyle Beatles (yes–an entire course dedicated to playing the Beatles on guitar). "Despite being a large school, I feel that USC staff works hard to maintain strong interpersonal relationships with the students that allow for quick and effective communication," said sophomore Natalie Viglucci. Beyond academics, student life involves tons of clubs including the American Sign Language club and the College Democrats. With regard to athletics, USC kicks butt at almost every sport there is–they have the third-most Division 1 championships. Take a shot at one of the sports teams on campus including beach volleyball, rowing and golf. USC provides a well-rounded education in both its academics and student life, putting it high up as one of the top colleges in California. ­­­