If you ever find yourself in good ol' Arizona wondering what to do, then head on over to Scottsdale, "The West's Most Western Town." From luxury shopping to old cowboy aesthetics to desert scenery, Scottsdale seems to have just about everything, and it does. A quick tip: don't visit between June and September unless you want to find yourself in the middle of a haboob (Arizona slang for dust storm, or monsoon).
Read on to see exactly how to spend 24 hours in the West's Most Western Town.
6:00 am Golfing on the Green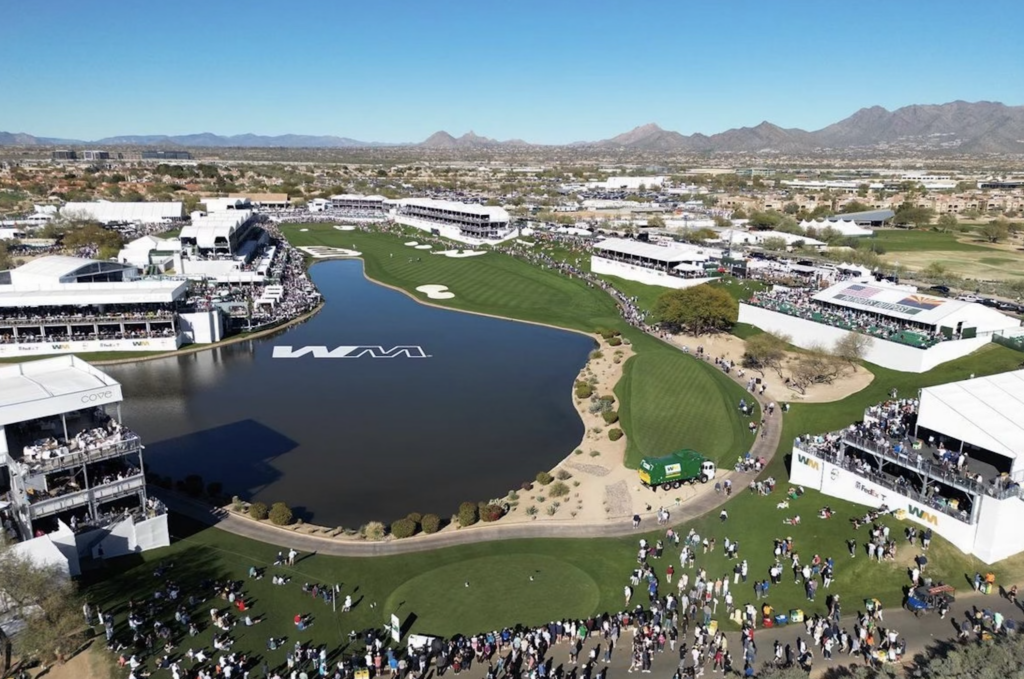 Besides cowboys, the Wild West and horses, one of Scottsdale's most famous attractions lies in the hills of green grass— and cacti. Arizona has grass? You might wonder, puzzled. Surprisingly, it does. Very green grass, in fact. Grab a pair of golf clubs and head out to any golf course (there are a ton, from Rancho Manana to Grayhawk), where you'll get to enjoy the early Arizona morning, my favorite time of the day in the desert.
"People from all over the country fly in for this golf tournament," Arizona State University graduate Nataša Milosavljević said. "The golfing in Scottsdale is something that really draws people into AZ. We have such nice weather all year round for it!"
If you find yourself visiting in the pleasant month of February, make sure to check out the WM Phoenix Open. Known as "The Greatest Show on Grass", the golfing event occurs annually in Scottsdale. Purchase tickets in advance and spend the day having fun on the green!
7:00 am A Different Type of Green at the Farmers' Market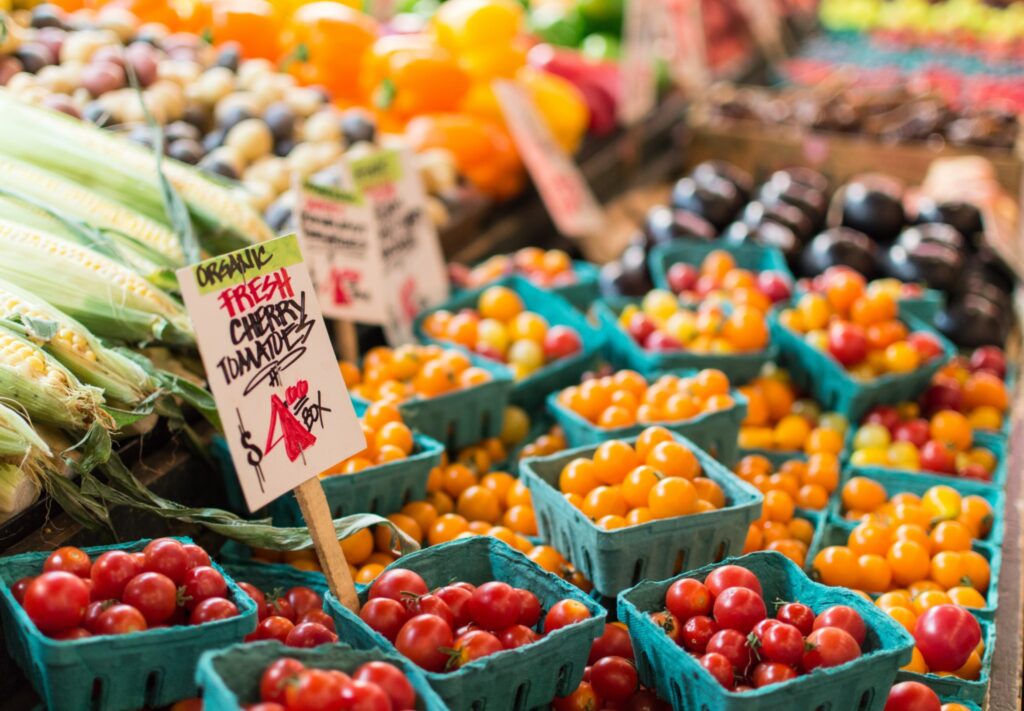 Scottsdale enjoys two different farmers' markets, one in North Scottsdale on Happy Valley Road and one in Old Town Scottsdale. Old Town's Farmers' Market features a wide range of foods, from free-range eggs to natural meat to organic vegetables, all sourced locally. Keep in mind that the Old Town Farmers' Market occurs only from October until late April. Check out scottsdaleaz.gov for dates!
"They have fresh produce," ASU graduate Ana Staletović said. "So that's an awesome event to check out!"
Some vendors to consider checking out include Milly Moon Kombucha, Mama's Cold Brew and Wild Shrimp Company, as well as many others. You'll also find a wide variety of cheeses and breads! If you want to visit North Scottsdale's Farmers' Market, make sure to check out DeJa Brew Coffee and Elisa's Mini Pancakes! They also offer arts and crafts, as well as pet food.
8:00 am Relax at the Spa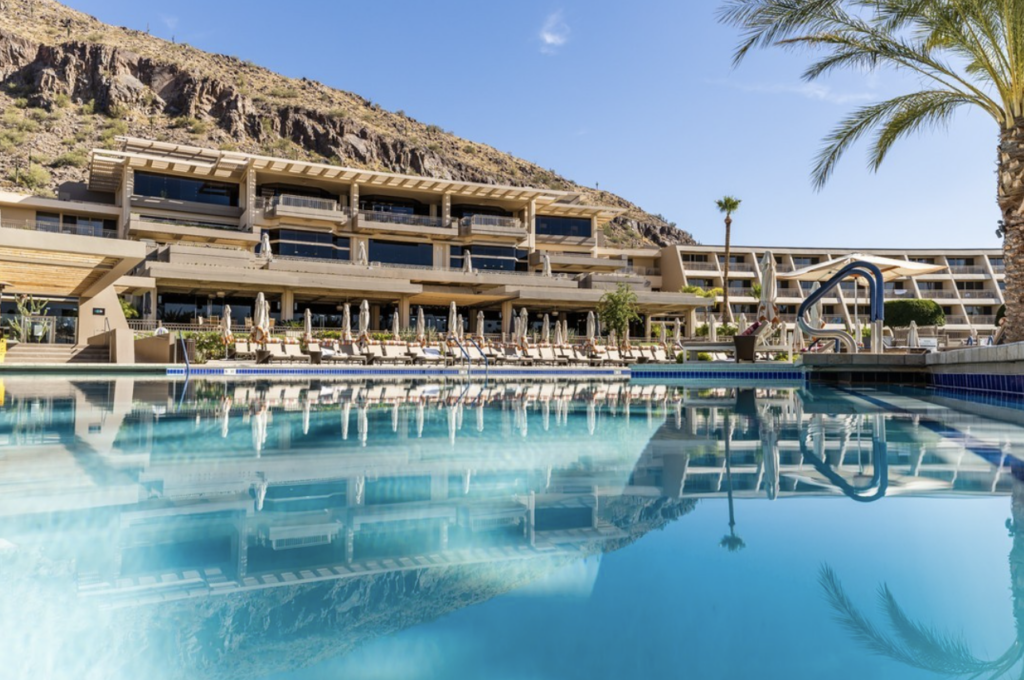 What's a visit to Scottsdale without a stop at a spa? You can take your pick from a wide variety of resorts, including the Fairmont Scottsdale Princess, Civana and Camelback Inn for their Sonoran Desert location. The Omni Scottsdale Resort & Spa at Montelucia remains popular for its Moroccan aesthetic, while The Phoenician inspires vivacity with its brand new, modern vibe.
"Scottsdale Spa Resorts vibe is amazing, a must place for wellness treats," ASU graduate Riddhi Rohit said.
With a wide range of options, you can pick whichever spa suits your needs. Many of the resorts offer fine dining, pool activities, a variety of other experiences (which include golfing). From power walking and yoga fitness combos to crystal facials, Scottsdale has it all. If you like North Scottsdale, definitely go to the Boulders Resort and Spa.
9:00 am A Stroll Through the Garden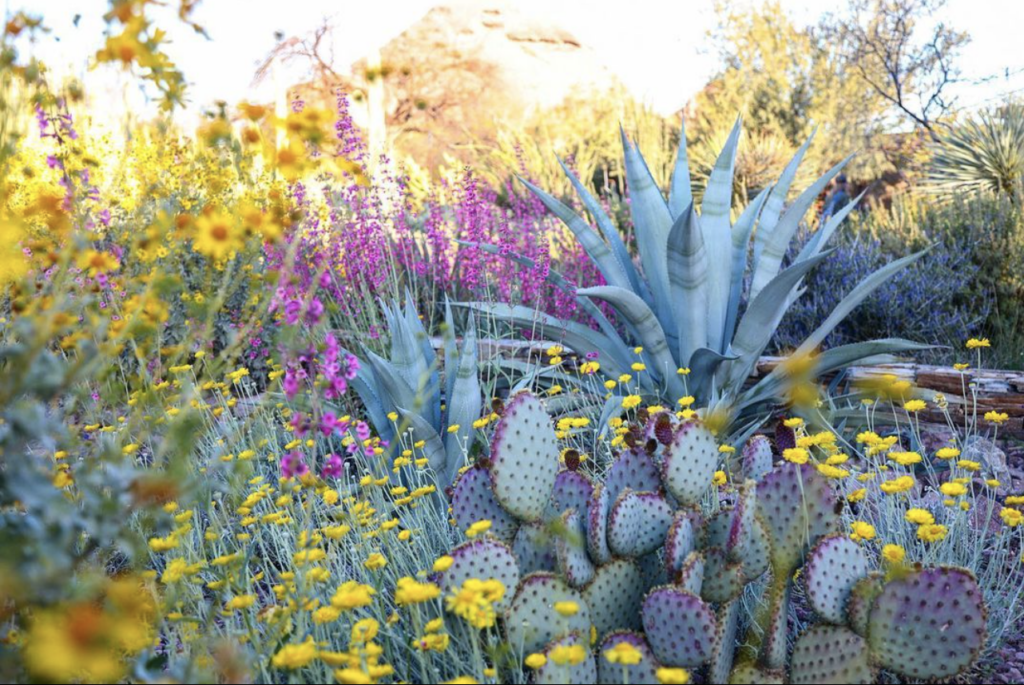 One of Scottsdale's most famous tourist destinations involves its desert backdrop. Less than ten minutes from Old Town Scottsdale, sits Desert Botanical Garden. While technically located in Phoenix, the garden houses over 50,000 plants, a third of them native to Arizona, and 379 remain endangered. Located in Papago Park, Desert Botanical Garden comes highly recommended from a multitude of Scottsdale natives. If you happen to get bored after visiting the five different thematic trails in the garden and its various onsite experiences, just pop on over to the Phoenix Zoo next door.
10:00 am Back to the Future: Old Town Scottsdale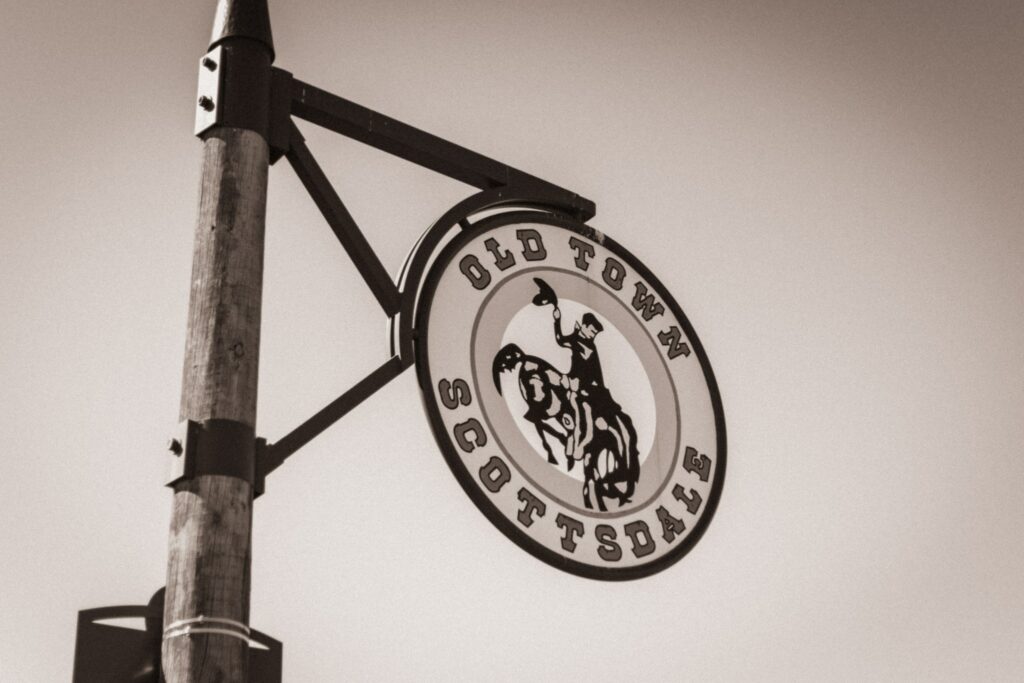 Probably the most popular and "infamous" of Scottsdale's highlights, Old Town Scottsdale offers a lot for those of all ages. Boutiques, bars, nightclubs, restaurants, ice cream shops, jewelry stores and souvenir shops can all be found within the small, western-like neighborhood. At nighttime, Old Town comes to life with a multitude of light bulbs strung high above the streets and around the many palo verde trees.
"Old Town Scottsdale is super cute and has boutiques that are fun to browse in," Milosavljević said. "Although I don't go to Old Town at night, it's also super popular and a big destination for nightlife. It's actually one of the hottest spots for bachelorette parties!"
Because of its position as a historical district, Scottsdale's Old Town will make you feel as if you were transported back to the Wild West itself. Several of the sidewalks have memorials or metal plates in commemoration of historical figures in Arizona. Make sure to take a moment to admire the many statues!
11:00 am More Walking at Scottsdale Waterfront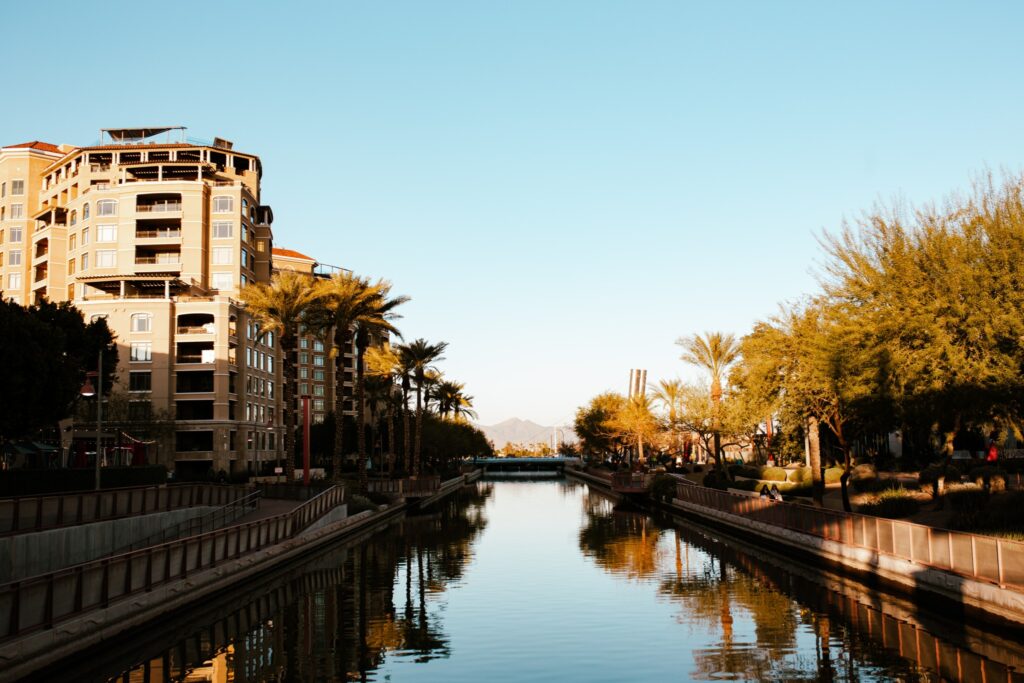 Located right next to Old Town and Scottsdale Fashion Square, Scottsdale Waterfront consists of a chic, affluent little neighborhood featuring a canal right in the middle of it all. A cute little courtyard with a fountain lined by palms and exotic plants leads the way into Fifth Avenue, a part of Old Town Scottsdale known as the shopping district. The Broadstone Waterfront, a luxurious apartment complex next to the canal, has its own little garden you can walk through. The garden, complete with a beautiful fountain, lies on the main part of the waterfront.
"Scottsdale Waterfront is one of the best destinations, along with Fifth Avenue shops," Rohit said. "You can catch the scenic views of Scottsdale at the Waterfront, and Fifth Avenue shops feature arts and craft that are unique to the city."
A multitude of restaurants line the walkway that follows the canal, including Olive & Ivy Restaurant + Marketplace, Culinary Dropout and P.F. Chang's China Bistro. The opposite side of the waterfront, on Camelback Road, offers a variety of stores, including Urban Outfitters and Brandy Melville. "The Doors", a giant 28-foot sculpture of three wooden planks, lies in front of P.F. Chang's. The planks have a steel interior, meaning, yes, you can take a cool mirror selfie inside.
12:00 pm Luxury shopping at Fashion Square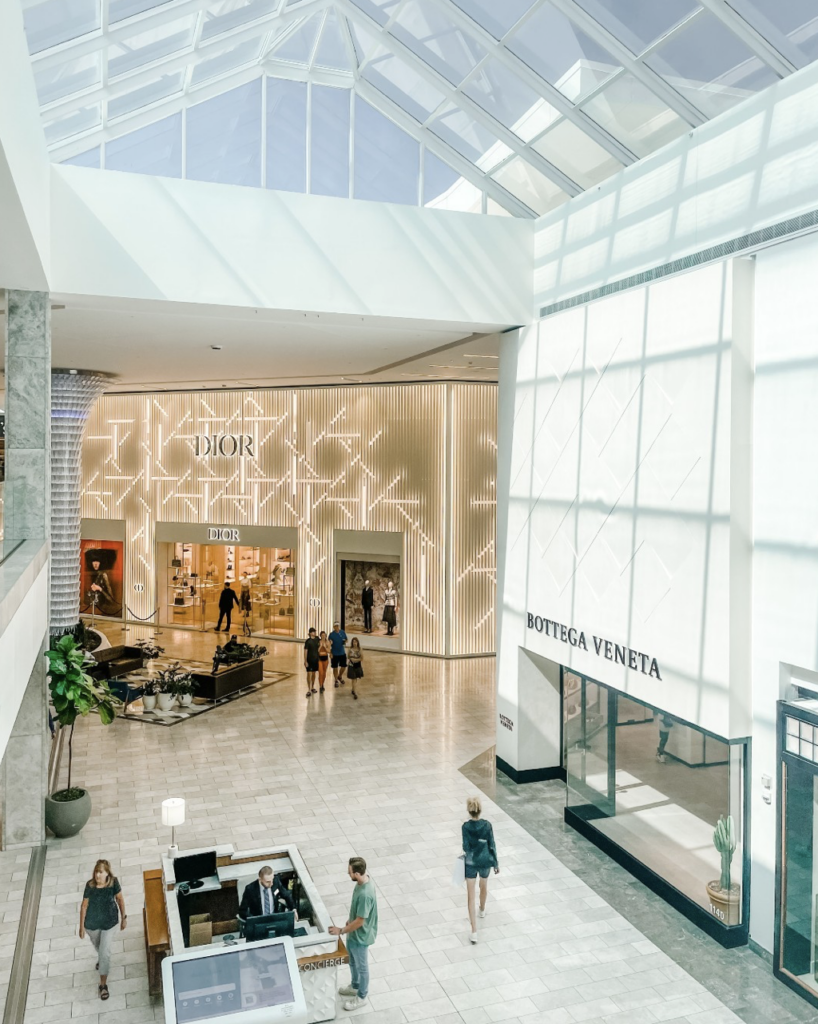 Recommended by Ana Staletović, Scottsdale Fashion Square, Scottsdale's most famous mall and, arguably, landmark, features an array of stores, from designer to department. The newly renovated mall carries a variety of luxury stores, including Louis Vuitton, Gucci, Balenciaga, Carolina Herrera, Coach, Burberry, Brunello Cucinelli, Christian Louboutin, Dior, Prada, Versace and Saint Laurent (to name a few). Some fine dining restaurants available within Fashion Square or outside include Zinqué, Toca Madera, Nobu, Francine, Ocean 44 and the iconic Kona Grill. If you happen to love Mediterranean cuisine, you can always stop by Olive & Ivy for a quick lunch or delicious dinner.
"Olive & Ivy is also a cute place to go, especially with the girls," Milosavljević said. "The atmosphere is vibey, and it's right by the mall so you can always walk around after if you want!"
Consider making a reservation at Olive & Ivy due to busyness. If not, you might have to wait at least 45 minutes (believe me— I've been there). Olive & Ivy also offers a marketplace that is conjoined with the restaurant but runs separately. Make sure to try some of the ice cream if you plan on just walking by! If not, I recommend trying the Mediterranean salad and any of the flatbreads at the restaurant!
1:00 pm Exploring at Taliesin West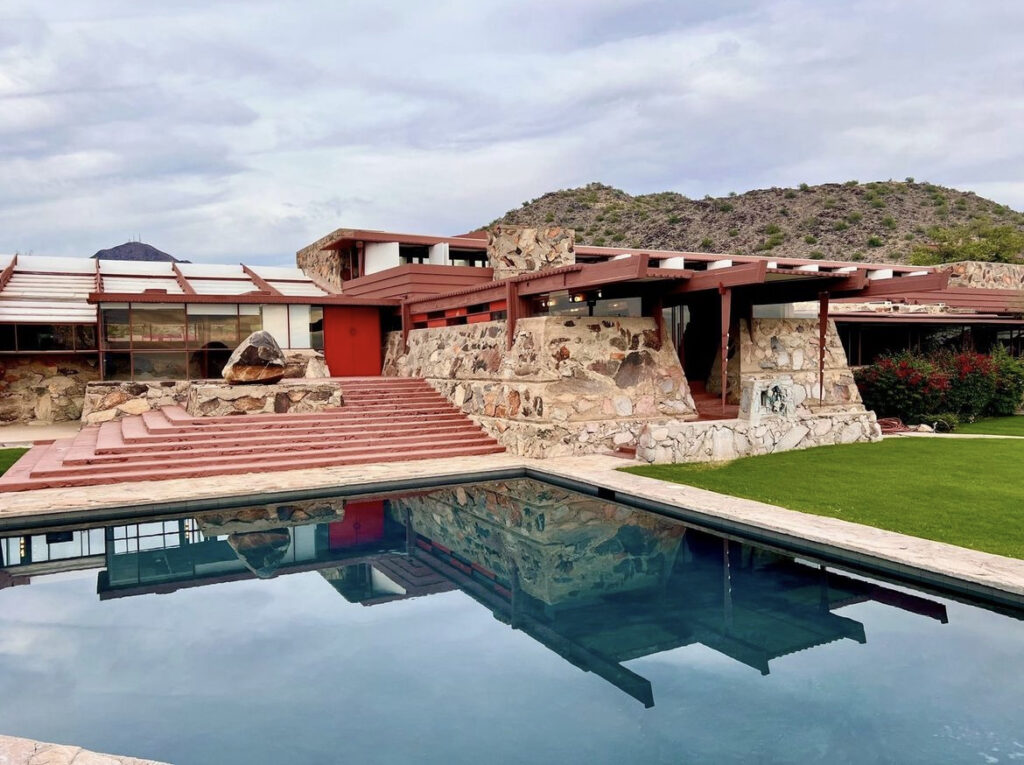 Located 20 minutes from Fashion Square by car, Taliesin West, built in 1937, once belonged to famous architect Frank Lloyd Wright. Designed by the late architect himself, Taliesin West rests on Frank Lloyd Wright Boulevard along the McDowell Mountain Range in Scottsdale. Wright lived at Taliesin West, named after his Wisconsin home Taliesin, for 22 years until his death, after which the property and home became a U.S. National Historic Landmark and UNESCO World Heritage Site. Located on a sprawling 495 acres, Wright's "desert laboratory" offers tours seven days a week with a variety of programs to choose from. If you want to check out more of Wright's architecture, head on over to neighboring Tempe to see ASU Gammage, Arizona State's performing arts center.
2:00 pm See the Fishies & Butterflies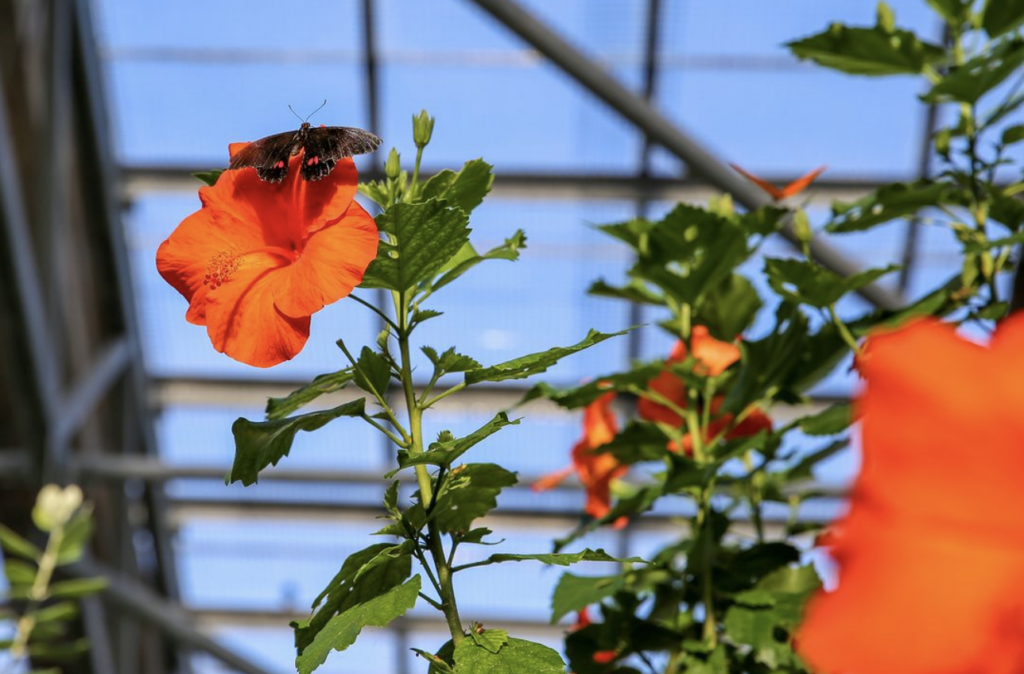 After checking out Frank Lloyd Wright's beloved home and desert architecture, drive on over to Butterfly Wonderland, an interactive conservatory and habitat with, you guessed it, thousands of butterflies. The rainforest habitat houses butterflies from around the world, as well as Koi fish, tropical finches, and two chickens. Spend some time in the conservatory, walking around and enjoying the garden and admiring the butterflies.
However, if butterflies freak you out, just head on next door to see the fishies at OdySea Aquarium, the largest aquarium in the American Southwest. And if you don't like fish, then consider checking out the other experiences and attractions offered at Arizona Boardwalk, including Pangaea: Land of the Dinosaurs, a new Museum of Illusions, Cyber Quest Arcade, Laser + Mirror Maze and UFO Experience. Perfect for kids and enriching for adults, Arizona Boardwalk offers eight different attractions to pick from, all in one location.
3:00 pm Visit Tom's Thumb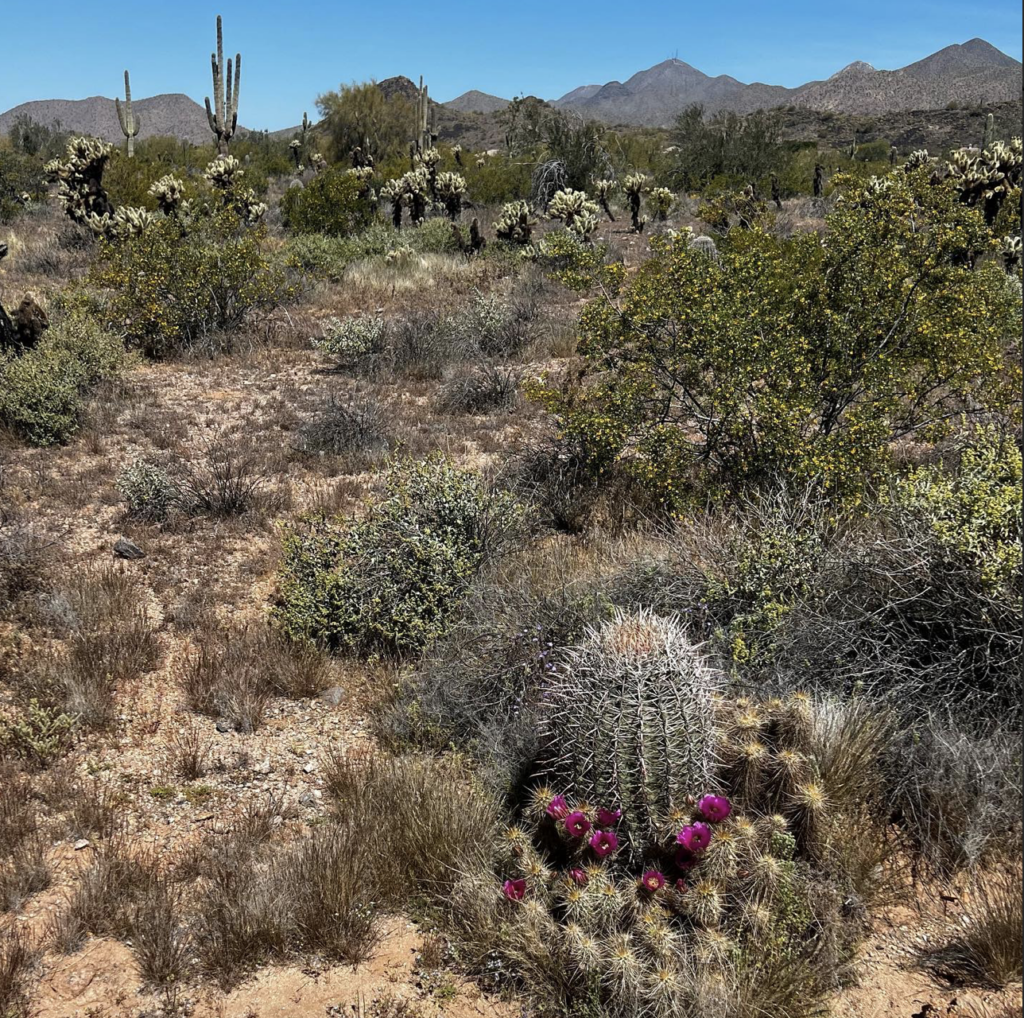 Whose Tom and why must you visit his so-called thumb? Tom's Thumb, named after Arizona Mountaineering Club member Tom Kreuser, remains one of the most famous trailheads in the Sonoran Desert. Tom's Thumbs boasts spectacular and impressive views of the Mountains and the Phoenix Valley. The popular trail consists of only 4.4 miles open year-round. And, after all, one cannot visit Scottsdale without hiking in the McDowell Mountains, which influences a large portion of Scottsdale's Western aesthetic and vibe. Of course, don't forget to watch out for scorpions and diamondbacks (not the baseball team)!
4:00 pm Market Street at DC Ranch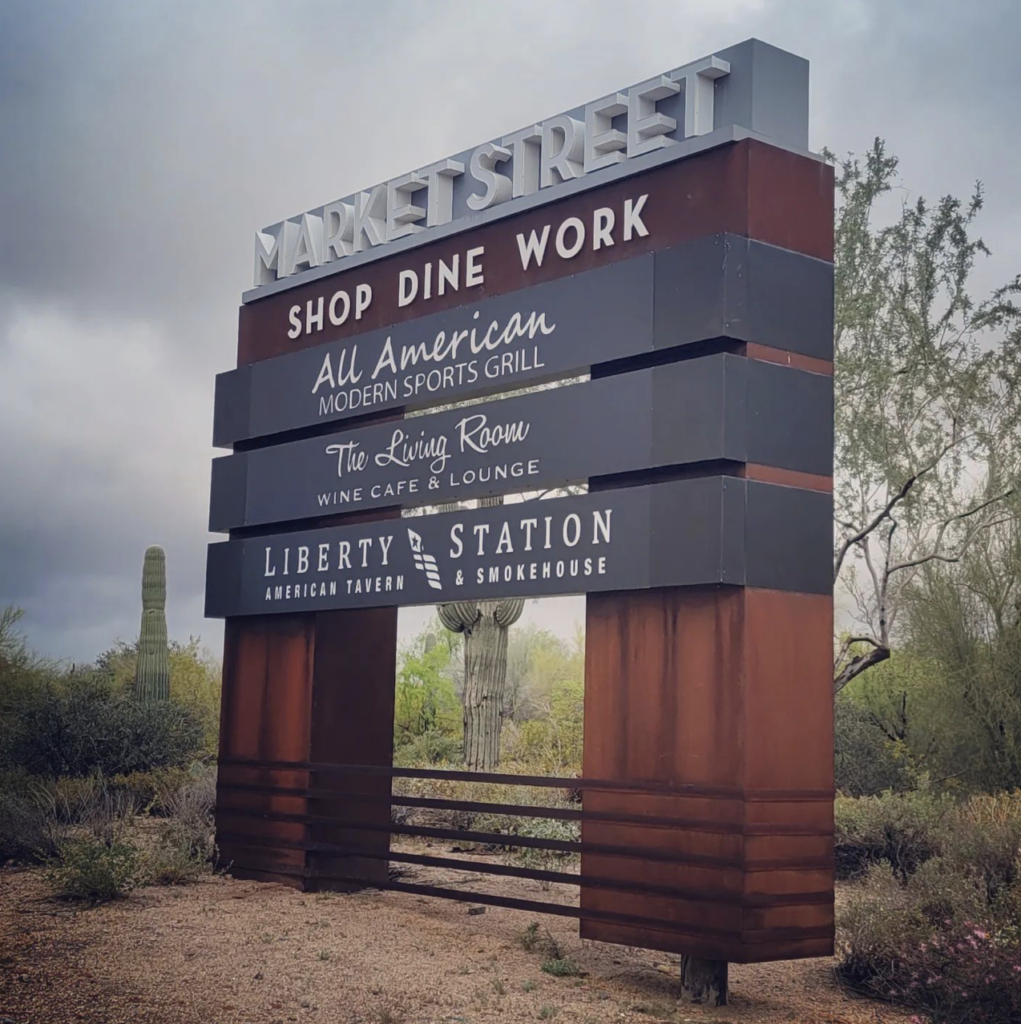 A rustic-inspired shopping center loaded with restaurants, distinctive boutiques and specialty stores, Market Street features 15 different architectural styles. Designed as a small-town center, it features its very own "main street". For restaurants, make sure to check out Grimaldi's Pizzeria, The Living Room Wine Café & Lounge, or Liberty Station Tavern. Depending on the month, you can visit Market Street at DC Ranch for a variety of different events, such as yoga, candle making and Shakespeare performances. During winter, Market Street comes alive with Christmas lights and giant pine trees. Even if you don't visit during the winter holidays, take a moment to check out this cool hangout!
5:00 pm Dinner at Simon's Hot Dogs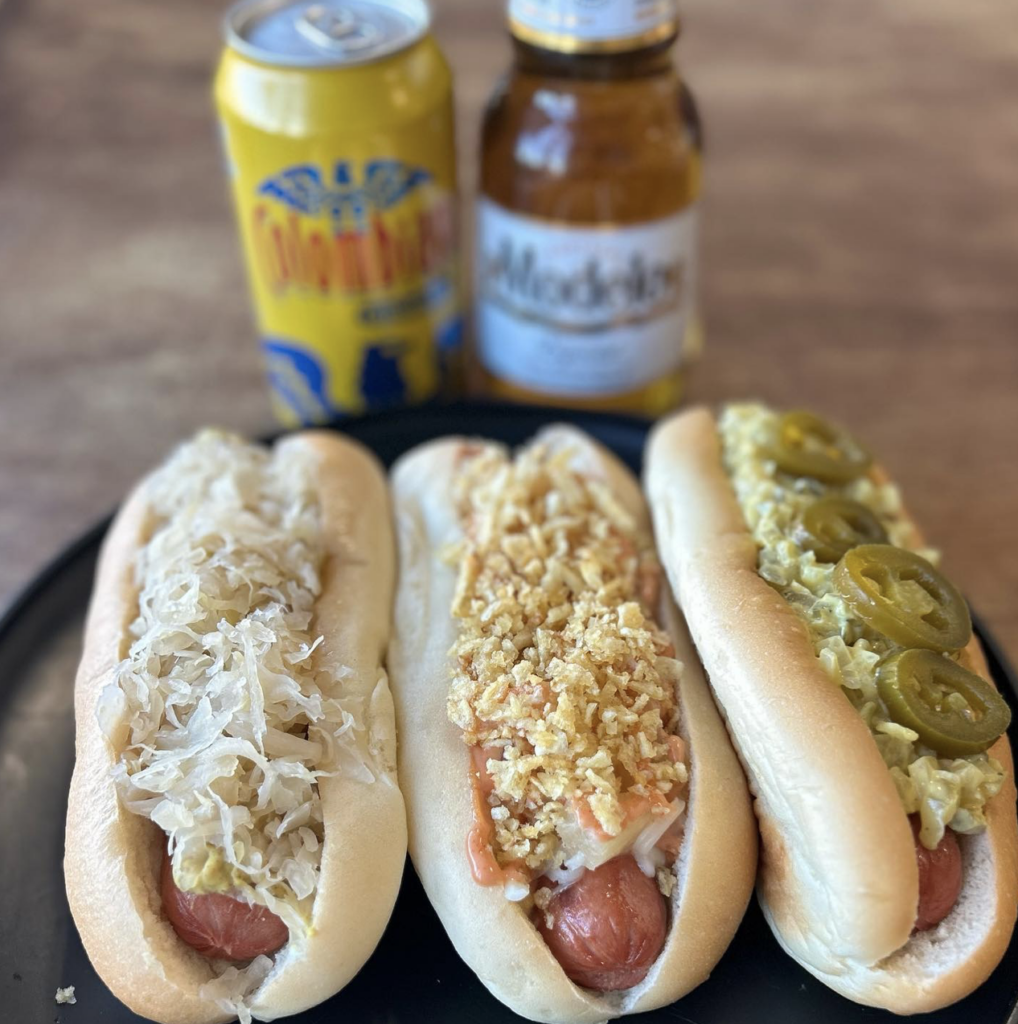 After a long day of traversing across Scottsdale, take a quick stop at Simon's Hot Dogs for some food. If you don't like meat, don't fret. Simon's offers vegetarian and vegan hot dogs, as well as different meat options, including beef and pork, all made Colombian style. Take some time to sit down and eat while enjoying the Old Town atmosphere. And then get seconds.
"Simon's Hot Dogs is my personal favorite," Rohit said. "Simon truly cares about his customers and will go out of the way to recommend food options for all including vegetarians."
However, if you don't particularly like any hot dogs, you still have many options to consider! Simon's Hot Dogs offers a variety of French fries, from regular fries to cheese fries to bacon ranch fries and if that seems unsavory to you, don't forget about the burgers, mac & cheese, empanadas, and other dishes! And again, Simon's cares about their customers— the menu offers other vegan options, in addition to vegan hotdogs. Make sure to try the Colombian hot dog!
6:00 pm Rodeos in the Wild, Wild West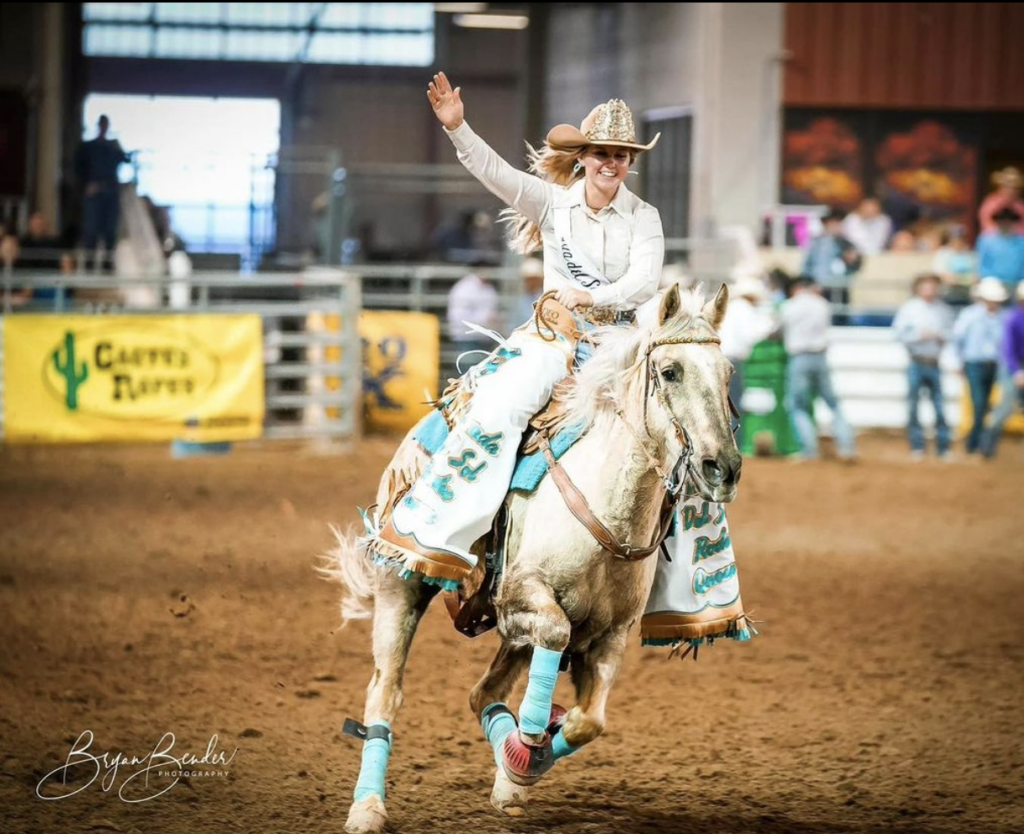 Considering Scottsdale is the West's Most Western Town, a trip to Scottsdale without seeing a horse or cowboy would be in vain. So, hop in an Uber and head on down to the Scottsdale Rodeo, also known as the Parada Del Sol Rodeo. The Rodeo takes place annually, from March 9th until the 12th. If you happen to visit Scottsdale in February, make sure to check out the Annual Scottsdale Arabian Horse Show. Located at WestWorld, the world-famous show boasts nearly 2,400 horses, far from its original 50.
7:00 pm Art at the SMoCA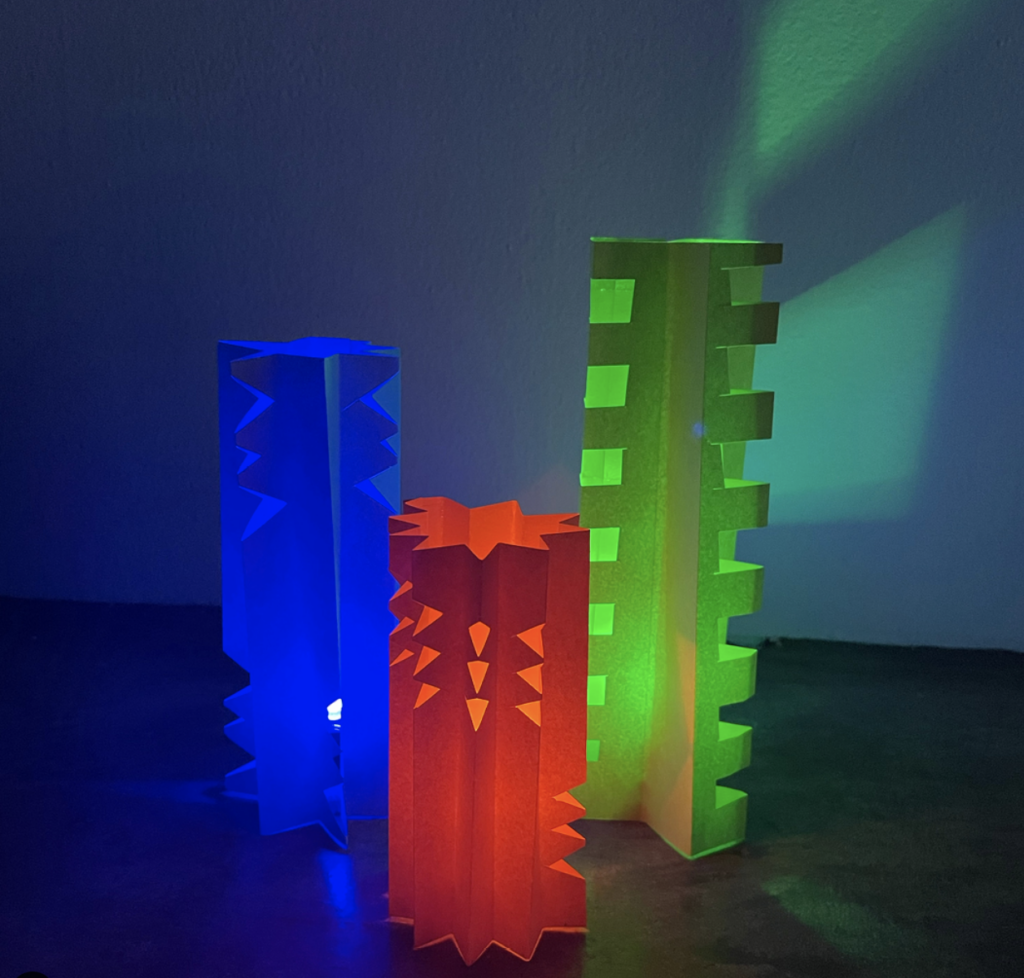 SMoCA, or the Scottsdale Museum of Contemporary Art, features a great selection of artwork. Devoted to exclusively contemporary designs, architecture and art, the museum itself takes form in a minimalist building, once a movie theater. Inside, you'll get to see the leftover remnants of the cinema. The museum's entrance fee costs $12 ($10 online).
"The Scottsdale Museum of Contemporary Art is a pretty unique addition to the city," Rohit added. "Some of the art featured there is out of the world."
Some exhibitions to consider visiting include Phillip K. Smith III: Three Parallels, Inside Job: Staff Selections from the SMoCA Collection and Janel Garza: Environ. An upcoming exhibition includes Language in Times of Miscommunication, which presents the usage of forms of languages regarding the intricacies of miscommunication in reality. Dorothy Fratt: Color Mirage portrays the work of Dorothy Fratt, an unfortunately relatively unknown painter with her own distinct abstract style.
8:00 pm LOVE at Scottsdale Civic Center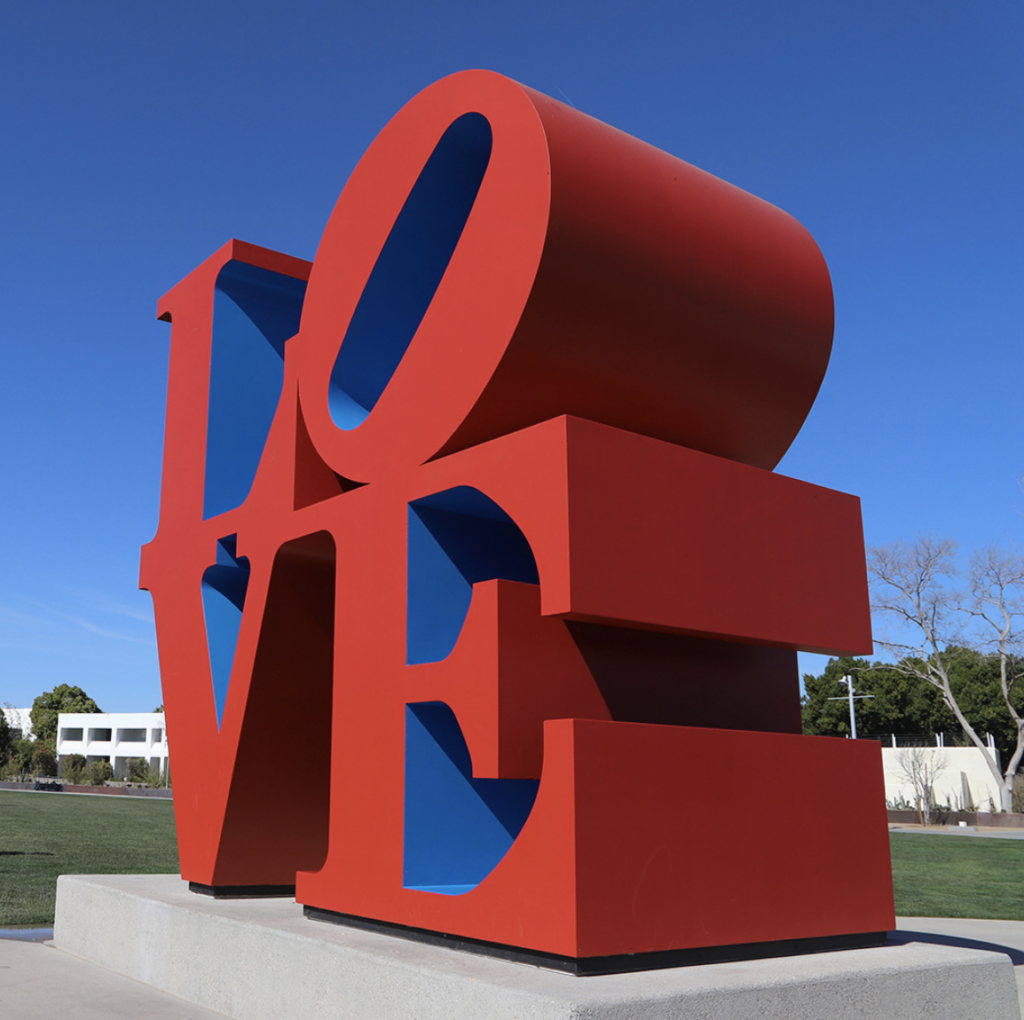 At the Scottsdale Civic Center, a giant park encloses a string of restaurants, a library, SMoCA, City Hall, Scottsdale Center for the Performing Arts, Scottsdale Art Walk and a LOVE sculpture. Perfect for quiet strolls after a gallery viewing at the museum, the Civic Center illuminates much of Scottsdale's beauty. Of course, one of Scottsdale's most famous restaurants, AZ/88, features weekly DJs, a huge patio, a trendy bar and cool disco lights. For very odd reasons, the bathrooms at AZ/88 should definitely be visited (trust me). As for food, try any of the burgers!
9:00 pm Explore Scottsdale Art Walk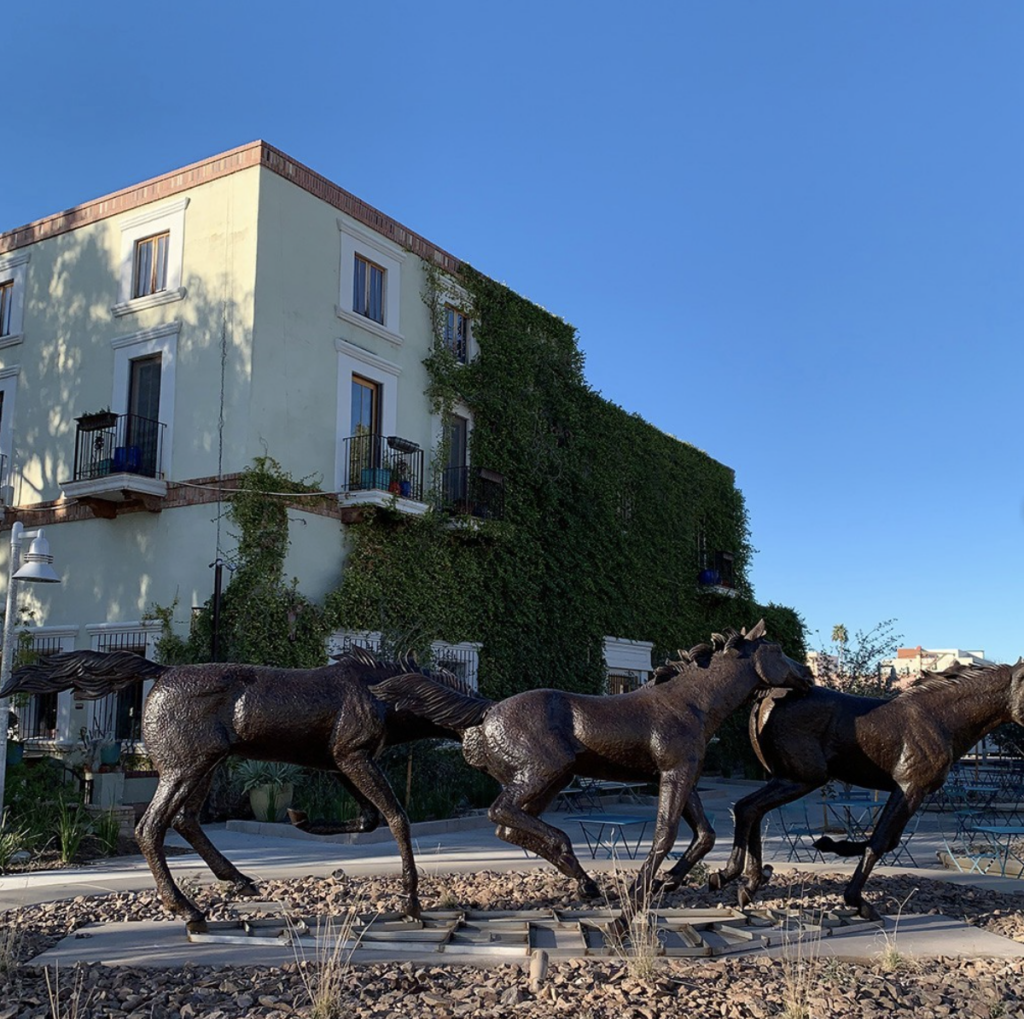 As you leave Scottsdale Civic Center and head toward Fashion Square and Old Town, you'll pass by the Scottsdale Art District, where, every Thursday, a magnificent art walk takes place. Stroll through various galleries, who's doors will remain open, and visit cute, vine-covered courtyards, while listening to live music. The Art Walk takes place every Thursday and is completely free. Make sure to take a cool picture in front of the giant statue of horses in the middle of Main Street! If you really want to step it up a notch, consider a horse-drawn carriage ride.
10:00 pm Visit the Fairmont Scottsdale Princess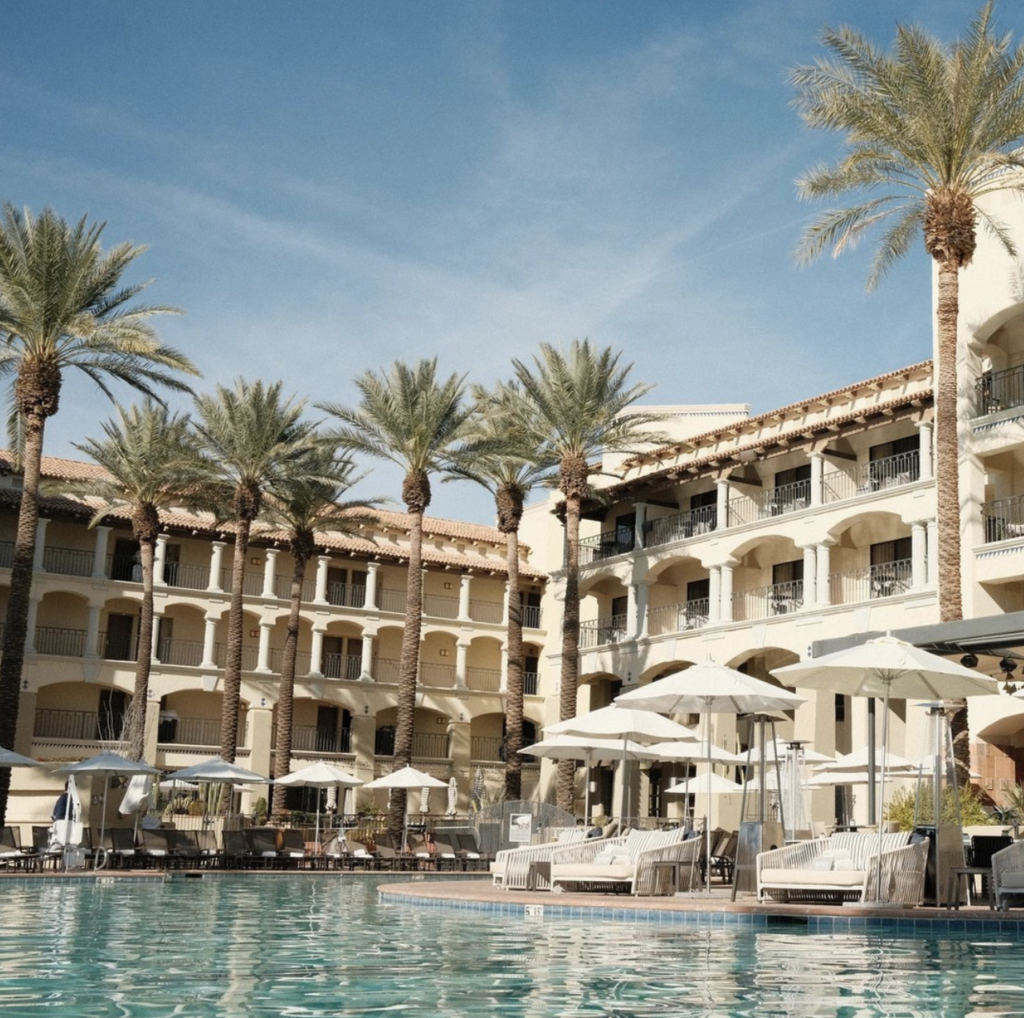 If you visit Scottsdale in the winter (bring some jackets— the desert gets very cold at night), you absolutely need to visit the Fairmont Scottsdale Princess, locally referred to as "The Princess." A vast resort located in North Scottsdale; the Princess captures the true essence of the desert in all its glory. In the wintertime, many locals come there to go ice-skating and drink hot coco. During the summertime, consider playing golf at the Princess or relaxing at the spa. Check out their website for any special events they might offer during your stay in Scottsdale!
11:00 pm Late Night Snack at Diego Pops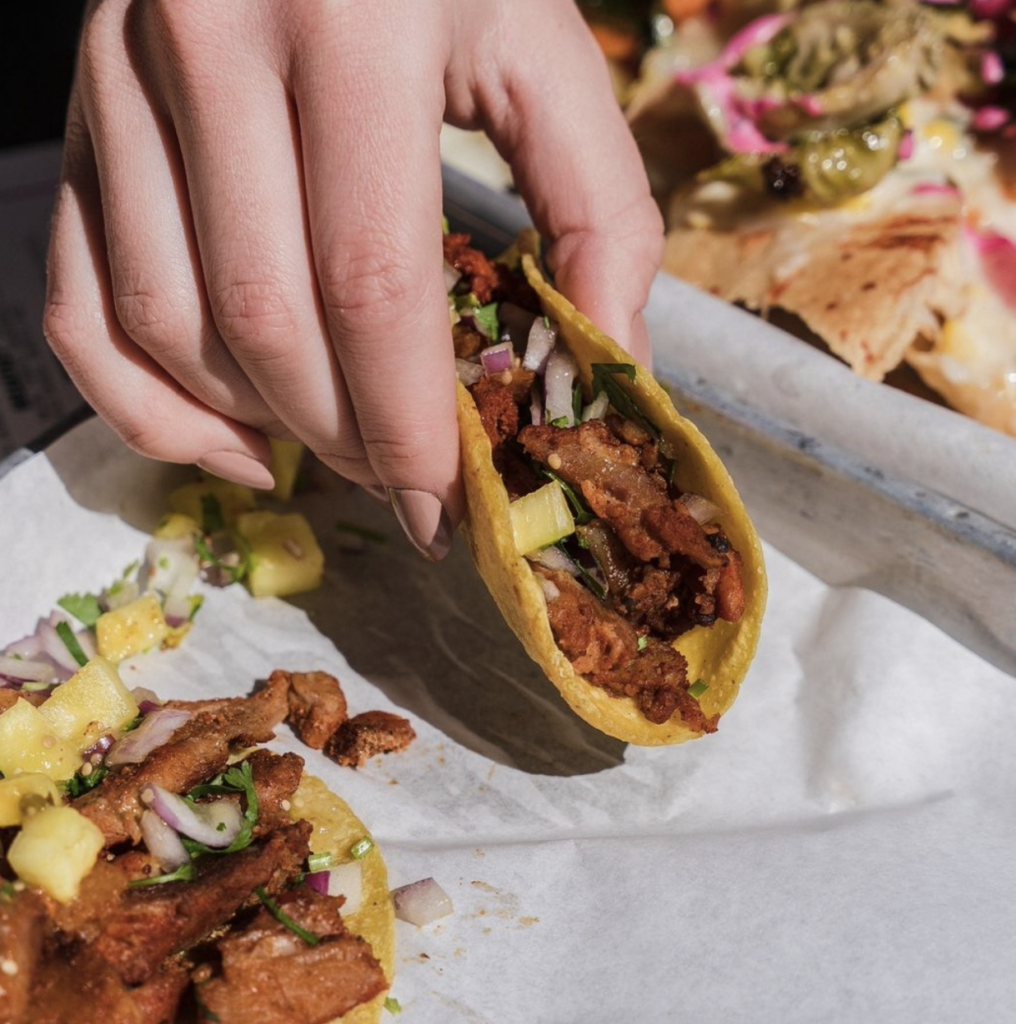 Located in Old Town Scottsdale, Diego Pops features Mexican food "inspired by taco and tequila-fueled conversations on the beaches of the Yucatan." Made from scratch and set in an old pottery shop, the restaurant includes a great patio with an open kitchen. More often than not, you'll see young students hanging out and having fun, as well as families with kids. And if you like cocktails, then you will love Diego Pops.
"They have super affordable prices and great margaritas," Milosavljević said. "I highly recommend their street corn queso for an appetizer!"
Other dishes to consider include coconut lemongrass ceviche, the grilled street corn, and al pastor. If you happen to visit on a Monday, then make sure to take them up on their Taco Monday offer ($3 tacos, from morning until night). On Friday and Saturdays, the restaurant stays open until midnight, so make sure to take advantage of their long hours!
12:00 am A Quick Visit to Kierland Commons and Scottsdale Quarter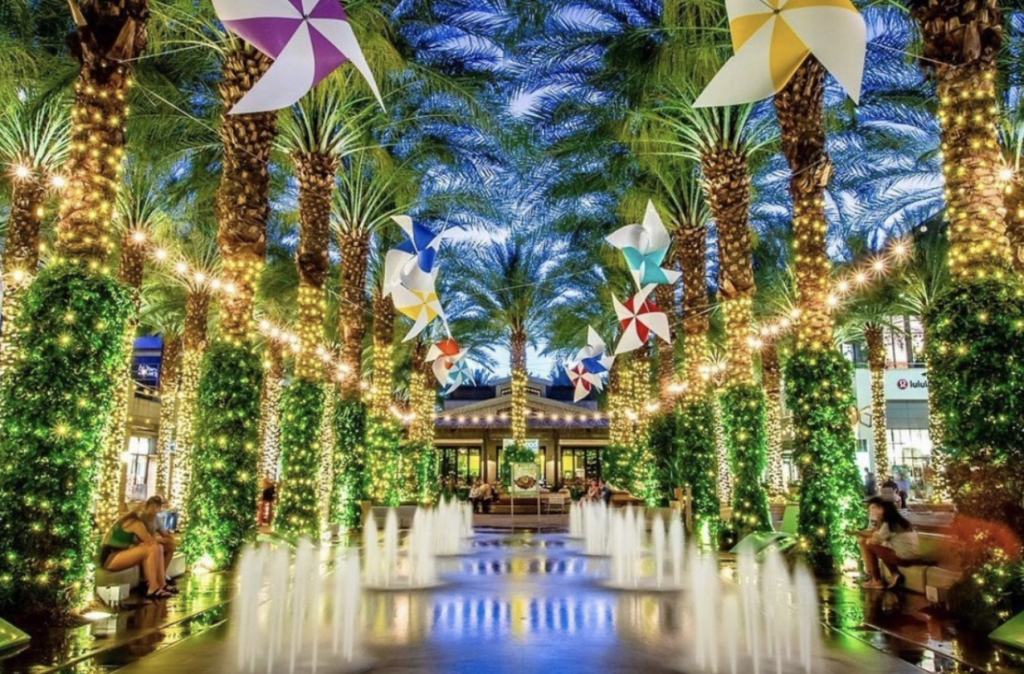 Away from the hustle and bustle of Old Town Scottsdale lies Kierland Commons, and directly across from it, Scottsdale Quarter. Kierland and the Quarter both consist of trendy restaurants with tasty food, shops and boutiques. The Quarter has a children's splash pad, complete with pretty lights and foliage to admire as you stroll around. At Kierland, you'll find a slightly different layout with a nice green area to watch children roll around in.
"The restaurants are good with a variety of food, walkable area, and are kid and dog friendly," Staletović said.
Some restaurants to check out include Postino WineCafe, North Italia, Frost Gelato, Snooze, an A.M. Eatery, Mastro's Ocean Club, True Food Kitchen, etta Scottsdale Quarter and OBON Sushi Bar Ramen. If you like to shop, check out Alo Yoga, Chanel Fragrance & Beauty Boutique, Anthropologie, Ecco, Evereve, and Vuori. If you ever get bored of one store, just cross the street over to the other!
1:00 am Partying at the Nightclubs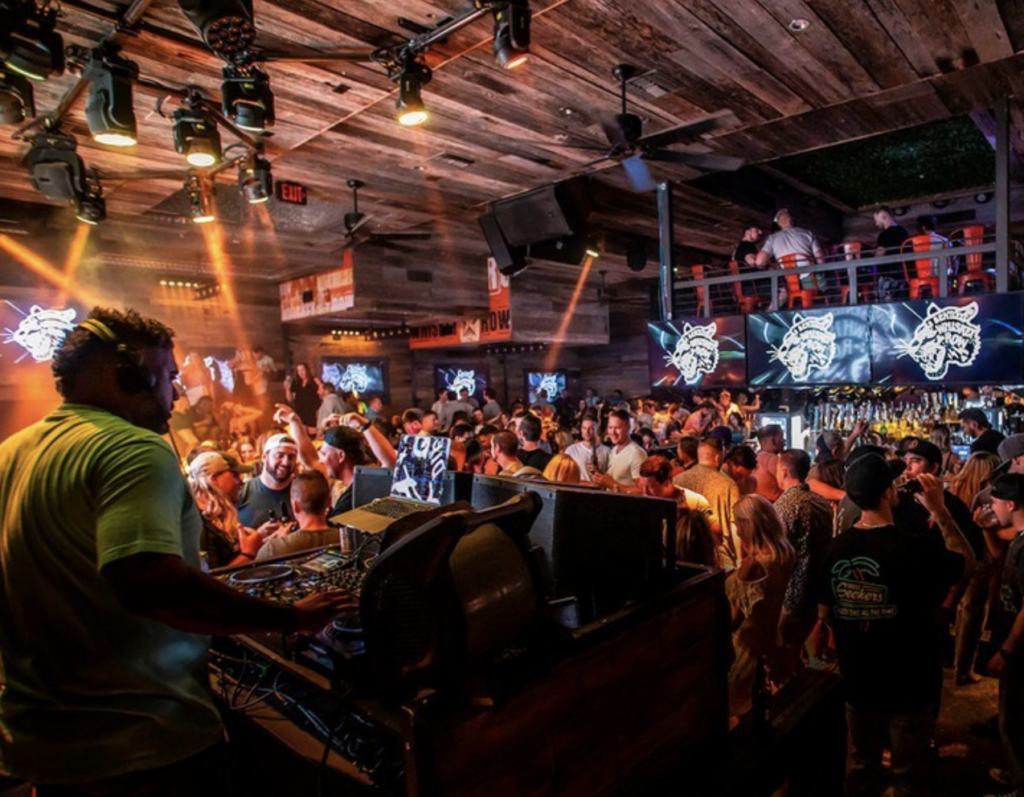 As you head back toward Downtown Scottsdale (also Old Town), you need to check out the nightlife in the heart of the historic district. Because of its close distance to ASU (the so-called biggest party school in the States), Old Town has many clubs and bars open until all hours of the night. Seriously consider taking some time to check out at least one of the nightclubs. Of course, make sure to dress to the nines!
"Scottsdale is popular for the party scenes," Rohit said. "I love checking out DJs at different nightclubs."
Several nightclubs to consider include Cake Nightclub, a popular club famous for its lineup of DJs. Riot House is also very popular. Here you'll find a South Beach vibe, and the Bottled Blonde, a restaurant-nightclub hybrid. Other nightclubs like El Hefe Super Macho Taqueria turn from a restaurant into a nightclub at midnight. Also, Casa Amigos features its very own bowling alley.
2:00 am Back to Old Town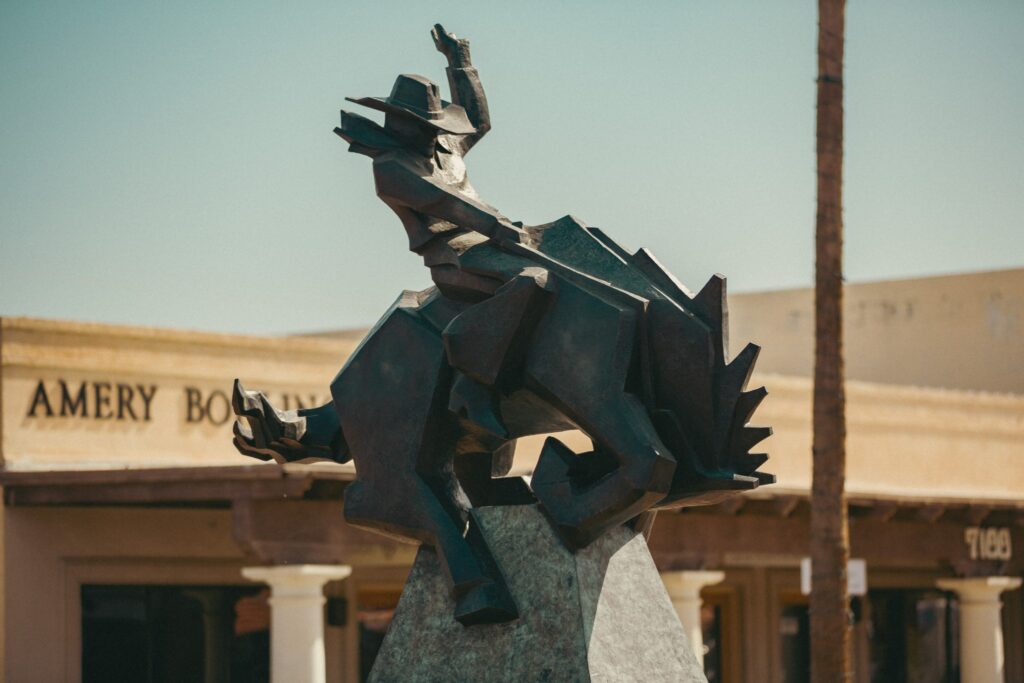 After an hour or so of partying, take it down a notch and take a walk around Old Town to enjoy the vast difference in atmosphere from earlier in the day to the middle of the night. Enjoy the sparkling lights, the fountain and art sculptures by the entrance way into the Scottsdale Waterfront, and even take a walk along the canal. Relax into the night and savor the nightlife from a distance. And if you want, consider renting out a party bike which will take you on a pub crawl!
3:00 am Stargaze at McDowell Sonoran Preserve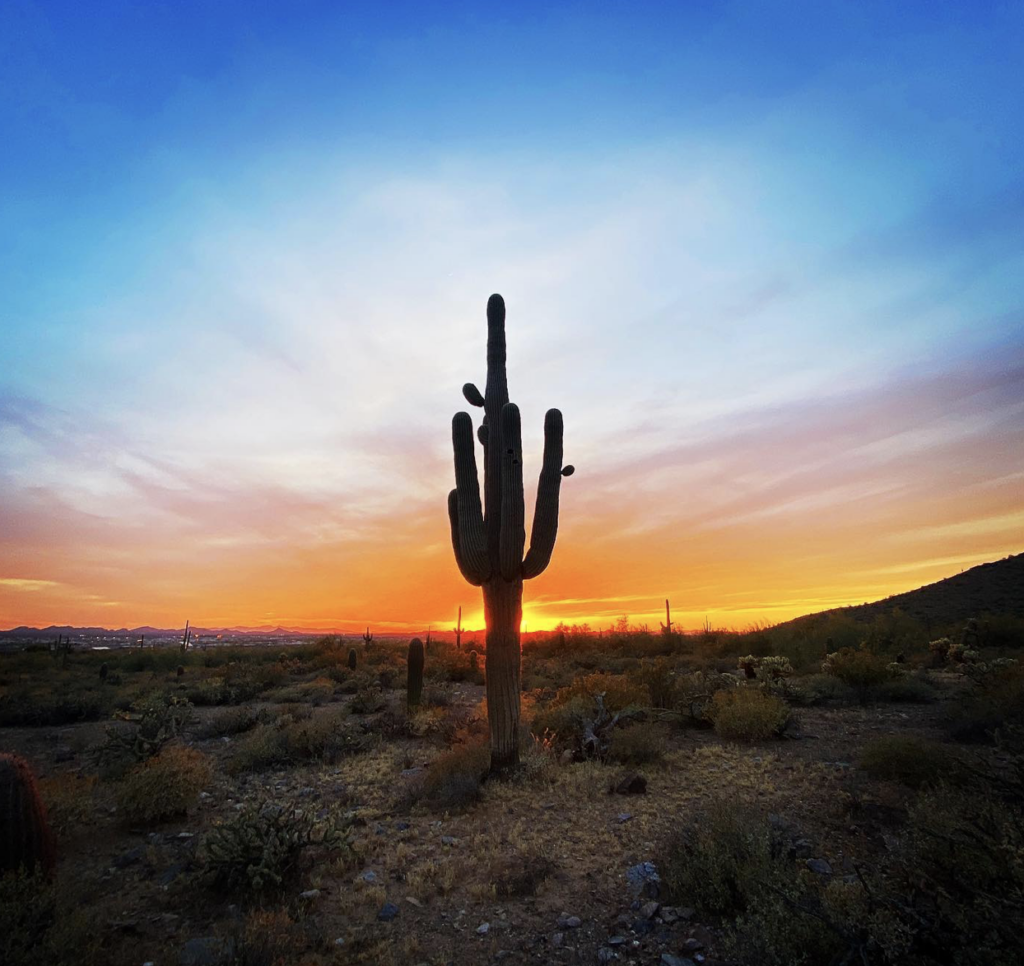 Even though Scottsdale and neighboring metropolis Phoenix obstruct the view of the night sky due to light pollution, nearby McDowell Sonoran Preserve flaunts an impressive view of the constellations against a desert backdrop. Permanently protected, the preserve highlights several trailheads, including Gateway Trailhead, Granite Mountain Loop and Lost Dog Wash Trail. And of course, beware of coyotes, mountain lions, javelinas and about a million other desert creatures. Most importantly, don't sit down on any rocks (and cacti) due to bark scorpions' affinity for resting on any surface.
4:00 am Just Keep Swimming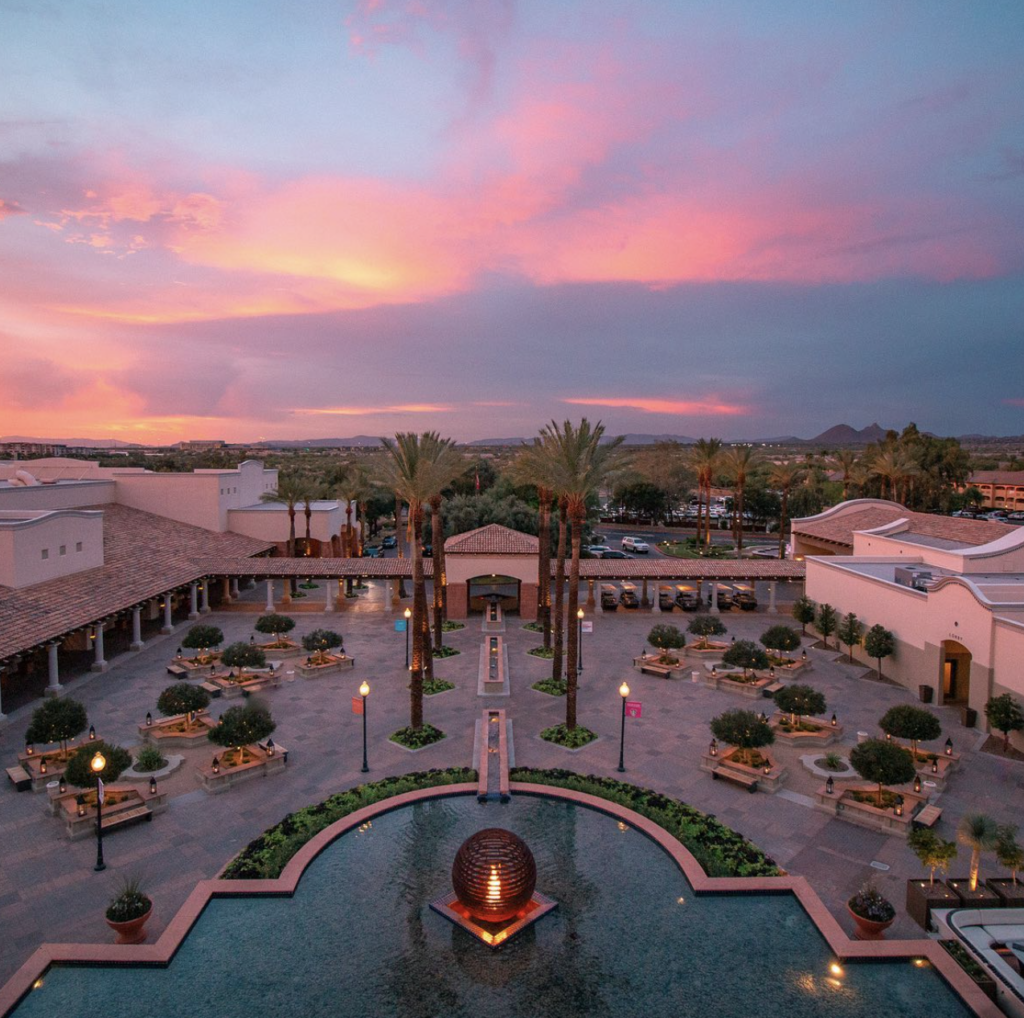 Head back to your hotel, resort, or any accommodations to take an early morning/late night dip in the pool. In sunny Scottsdale, where it rarely ever rains, almost everyone owns a swimming pool in their backyard. Of course, many of Scottsdale's resorts and spas boast miraculous swimming pools, most of which remain open even in the dead of night. Take an hour-long swim in the cool desert air to relax after a long day in the harsh Arizona heat while simultaneously stargazing.
5:00 am Sunrise at Camelback Mountain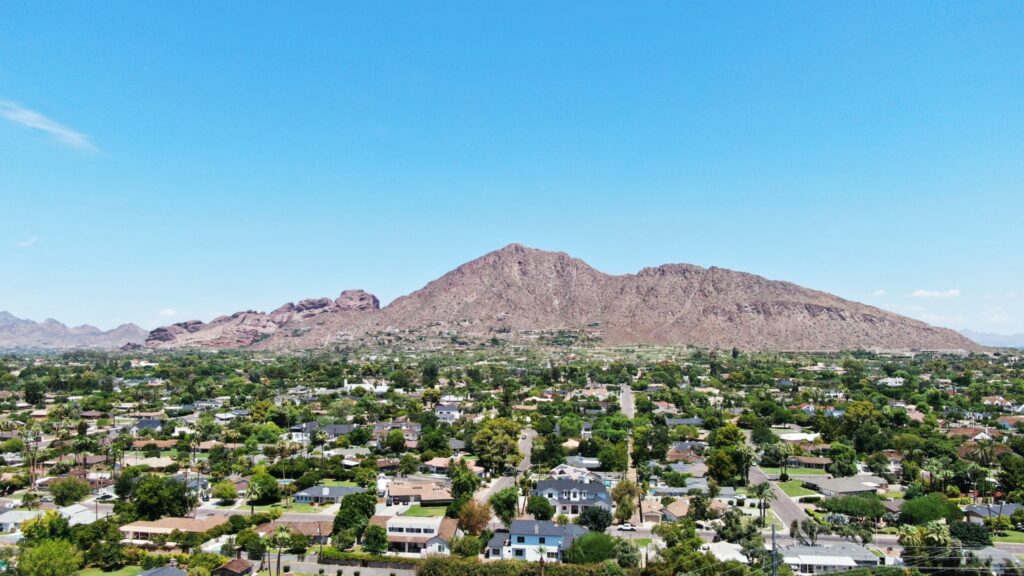 Seated high above the Phoenician Resort and in between Scottsdale, Phoenix and Paradise Valley, Camelback Mountain calls itself one of the Valley's most famous landmarks. Down the street from Fashion Square, it juts out high in the sky like the hump of a camel, hence its name. Driving north up the 101 into Scottsdale, you'll see Camelback clearly from the left side of the highway, On the other side, the McDowell Mountains rise with Four Peaks visible in the distance.
"Hiking on camelback mountain is a great way to be outdoors and active," Staletović said.
To experience a true desert sunrise, take one of the two trails leading to the peak of Camelback Mountain. Take a seat on a rock (check for scorpions first!) before watching the sun rise over the Valley. Camelback has an elevation of 2,704 feet and due to the difficulty of both trials, rescues happen more often than not. Make sure to bring water due to the trails' steepness and the dry heat that will over take you on your hike down. As you descend, consider stopping by the Phoenician for some breakfast!
6:00 am An Early Morning Stroll at Fountain Hills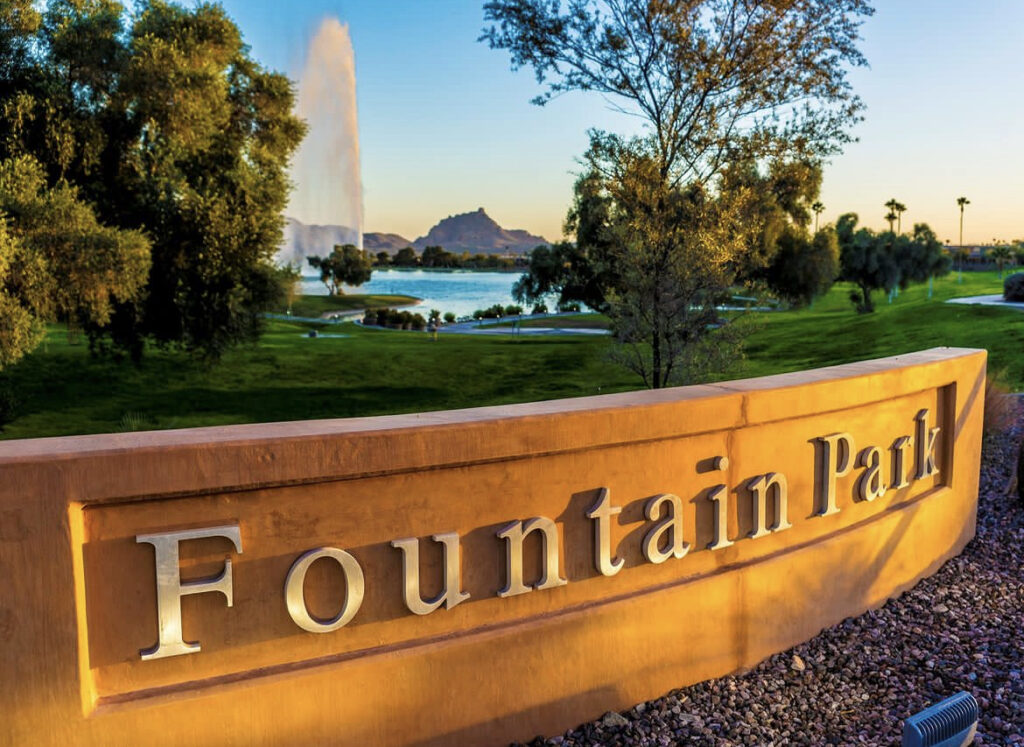 After a rejuvenating experience watching the sun rise over the desert landscape of the Phoenix Metropolitan Area, I recommend visiting neighboring Fountain Hills for its giant park. The park boasts what was once the tallest fountain in the world, located in the middle of the park. Stroll around the 1.2-mile trail around the lake and admire the McDowell Mountains across the way.