More often than not, English degrees give the appearance of a joke. Many people consider English degrees as just Socratic seminars where we philosophize about literature from a million years ago (was Nick really in love with Gatsby?). The truly magical part of English degrees lies in the fact of the diversity they conceal. You could do anything with an English degree. Not to mention, the dark academia aesthetic of majoring in English remains superior. Who wouldn't love to feel like a part of Dead Poets Society (without the dying, of course)?
Read on for 10 English classes you'll have to consider taking at Arizona State University.
1. ENG 307: Writing Science Fiction
This class focuses on composing short stories in the science fiction genre and reading other science fiction works. Mason Yates, a senior at ASU, praises the professor, Matt Bell, and names the class as one of his favorites. Yates has published his own science fiction short stories in magazines and websites, and he confirms that Bell chooses a great selection of interesting novels to read and challenge his students. The selection included works like Embassytown, Parable of the Sower, The Left Hand of Darkness, as well as others.
"The class made us expand upon a world of our imagination, and every week, we had to write world-building stories to advance our own imagined world." Other students, according to Yates, agree that they find the class fun and enjoyable. They find Professor Bell a kind and challenging teacher who has published several books of his own. Yates recommends taking any classes with Professor Bell, who he said, "is a great guy and author with amazing experience."
Professor Bell recently published Refuse to Be Done: How to Write and Rewrite a Novel in Three Drafts, a novel on the writing process. Some of his other works include Appleseed: A Novel, A Tree or a Person or a Wall, and In the House upon the Dirt between the Lake and the Woods. Fun fact about Professor Bell: he has his own Wikipedia page! Other classes taught by Matt Bell at ASU include ENG 498: Topic – Capstone Fiction and ENG 598: Topic – Fulfilling and Subverting Genre in Fiction.
2. ENG 242: Literatures of the United States, 1860 to Present
In this class, you'll always learn something new. ENG 242 emphasizes the elements of American culture that influenced and transformed the American novel. The class studies different literary genres and movements from just before the start of the Civil War to the present. The coursework proves fairly manageable: interesting readings, engaging lectures, few papers and easy homework. The selected texts include Toni Morrison's Beloved, Willa Cather's My Ántonia and Philip Roth's The Human Stain.
"Students will walk away with an increased sense of what these periods were like and why the art that was produced during the time is so important," said sophomore Ava Ashtiani, an English major at ASU with a concentration in Creative Writing. "Everything builds off of each other, and it's so fascinating learning how literature has developed to be what it is now."
Ashtiani says that one of her best class experiences was in ENG 242 because of everything she learned in a semester. Professor Brian Goodman, who teaches the course, shows great passion about the subject he teaches. According to Ashtiani, his fun, engaging lectures, understanding character and passion sets him apart from other professors.
3. ENG 329: Topic – The Gothic Tradition
Who doesn't love reading old Gothic literature? The characters maintain an air of absolute insanity and dramatize just about anything. ENG 329: The Gothic Tradition, explores some of the most famous Gothic novels, from Wuthering Heights to Dracula to The Strange Case of Dr. Jekyll and Mr. Hyde. You'll have the pleasure of reading other short stories and exploring how Gothic elements develop over time in literature and pop culture. The professor, Dr. Melanie Pitts, grades quickly and shows great understanding towards her students. I definitely recommend taking this class if you like to read classics and philosophize.
4. ENG 379: Travel Writing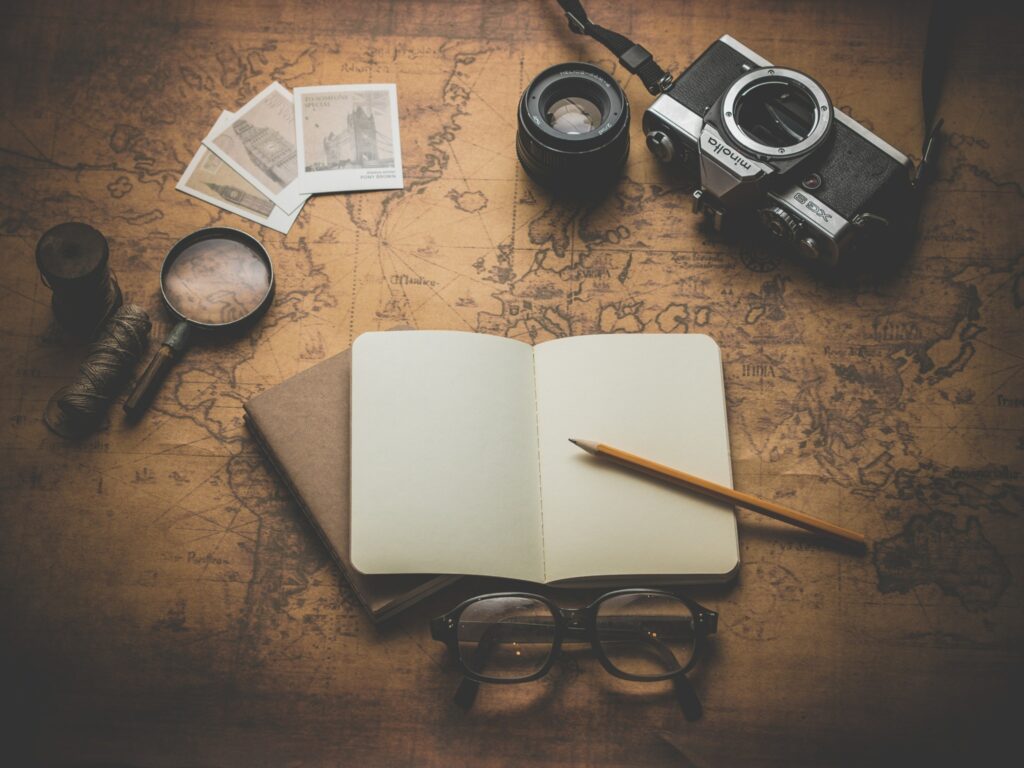 This class teaches students how to write various forms of travel writing while studying the genre. Kaitlyn Harrington, a senior at ASU with a major in English Literature and a minor in History, recommends taking the class and highly praises the professor, Renee Rivers, who she said, "helped give guidance and advice to the world of writing and all you can achieve through words in this world." The best part about this course? It'll take you all the way to Germany. There's no better way to teach travel writing than by actually traveling to a foreign country.
"Just hearing what other people wrote and how beautiful words and the world can be. Sharing my own just gave light to how important writing really is, and how much I want to be a writer," said Harrington.
Harrington described how a typical class went in ENG 379 while in Munich, Germany. The students would go off on their own and explore and observe the unfamiliar world around them while writing down anything they wanted to. The next day they went to class and spent the day sharing their observations and experiences.
5. ENG 394: Topic – The Art of Popular Literature – Stephen King
If you love horror, this class will definitely pique your interest. ENG 394 requires students to read and analyze four novels by horror author Stephen King. Of the four, Misery and Cujo: A Novel portray psychological horror stories, while Different Seasons amalgamates four of his novellas. All of the novellas in Different Seasons have been turned into movies, of which the Shawshank Redemption and Stand By Me remain the most famous. The last novel, On Writing: A Memoir of the Craft, describes King's own experiences as a writer. It also highlights moments in King's life that fashioned him into the famous author we know today.
"ENG 394 was fun as hell and easy as can be," said Yates. "It especially had to be the simplest class to finish during summer."
The coursework included reading the aforementioned King novels and analyzing them before writing a discussion board post for each. Most ENG 394 topic courses take place on iCourse, making them perfectly doable. If you don't like horror, don't take the class. If you'd like a simple, easy A class, then sign up for it. A similar course, ENG 394: Topic – Thriller and Horror Films, reviews the evolution of the genre from the Gothic era to today.
6. ENG 332: Memoirs by Women of Color
Last spring, Harrington took a class taught in an unconventional way that she ended up enjoying. ENG 332, taught by Lois Brown, analyzes various forms of texts, and allows students to form their own opinions on the topic on hand. Instead of a lecture, she taught the class in a conversational light where students sat with each other and talked. Sat in a square facing each other, students discussed their own stories and journeys while analyzing the memoirs they had read. According to Harrington, the texts they read ranged in form from long biographies to short stories and even poems
"It felt more like a conversation between friends on what was taking place in our readings," said Harrington. "I think hearing other women talk about their journeys through life can only make you have appreciation and a better understanding of your life and the moments that make you who you are. Learning about yourself and others and being able to understand humans and the world a little better is one of the biggest takeaways from this class."
Harrington believes that a lot can be taken away from this class, but especially the ability to gain knowledge from others' stories while still learning about your own. Many of the readings were relatable and helped Harrington understand situations and experiences in her own life. To Harrington, the class illuminated the great connection between humans, art and English and how they twist together to tell a story. More importantly, she says that the class showed her the similarity between humans, despite obvious differences.
7. ENG 374: Technical Editing
I took this class this past semester, and the most surprising aspect exposed how little people in the "real world" know how to edit. In fact, most people don't know how to edit correctly. Technical Editing emphasizes the importance of editing in the professional world and discloses the need for editors in any industry. You'll have the opportunity to practice your editing skills with hands-on assignments, from articles to horrible websites that'll give you a headache. Technical Editing challenges your own abilities and prepares you for future classes and careers.
8. ENG 444: Topic – The N Word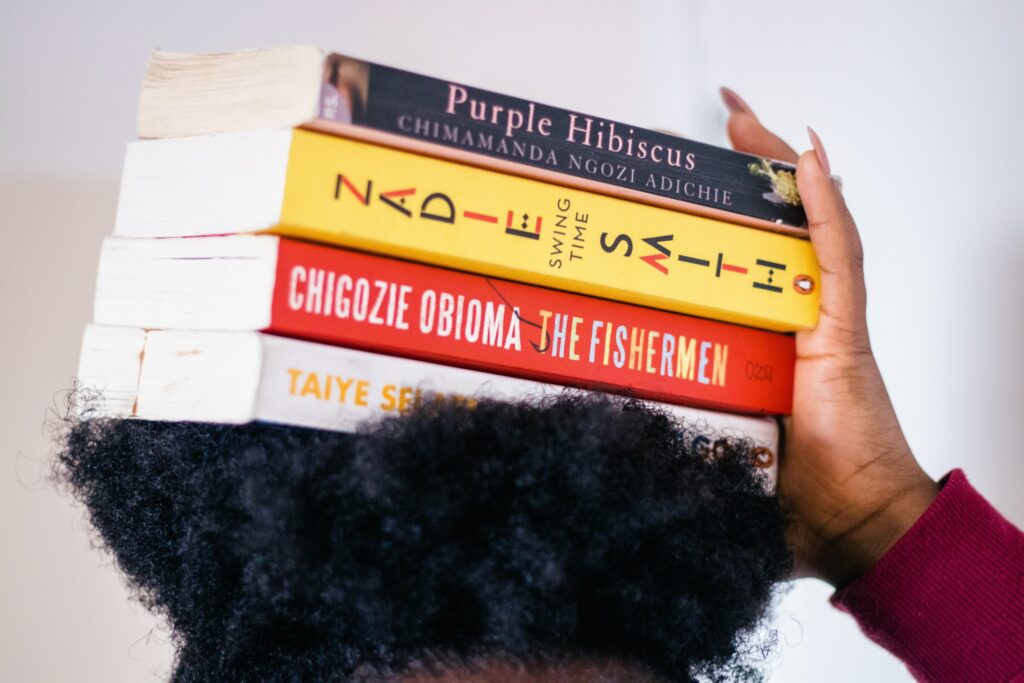 This class might seem like a difficult and heavy class to take but accentuates the importance of words. Taught by Dr. Neal Lester, ENG 444: The N Word, uses literary principles to learn and understand a problem. In this case, the problem deals with racism. Most of the coursework consists of reading various texts and watching videos. Later on, you discuss and analyze on your own and with the class as a whole.
"This is a class I would truly recommend for anyone wanting to just learn more about the power of English in the real world," said Harrington, who took the class this past semester. "This class is important for anyone wanting to just open their eyes to the power of a word, and how it is seen through different perspectives form centuries ago to now."
Dr. Neal Lester has written and co-written several novels while lecturing internationally. He specializes in African American culture and literature, including various aspects of culture and cultural appropriation. Dr. Lester has also received or been nominated for 50 honors and awards. Similar classes to ENG 444: The N Word include ENG 444: Topic – Racial Trauma and Social Justice taught by Dr. Lisa Barksdale-Shaw and ENG 444: Topic – Literature and Law taught by Dr. Christine Holbo.
9. ENG 200: Critical Reading and Writing About Literature
ENG 200, according to ASU's class search, "introduces the terminology, methods and objectives of the study of literature, with practice in interpretation and evaluation." Yates, who recommended this class, said that the final project for this course remains one of his best class experiences. He played guitar for the final project in ENG 200 and 307 and explained a moment between him and Dr. Justice, who taught ENG 200 when Yates took it.
"He allowed me to make up a song on the spot, halfway through the semester to complete the final project," said Yates. "I combined two songs – a Pink Floyd song and a Nirvana song – to make a parody for the book we were reading that semester. Because I made up the song on a whim and played it in front of the class without practice, he passed me."
A wide range of various professors teach ENG 200, leaving several different options to choose from. The required texts vary from professor to professor, but some include Mary Shelley's Frankenstein and the Norton Anthology of American Literature. ASU allows students to take the class either in person (available at different campuses) or as an iCourse.
10. ENG 328: The Novel to Jane Austen
If, like me, you saw the name of this class and decided to take it because of your love for Jane Austen, then you might find yourself sorely disappointed and reading everything but Austen. In fact, ENG 328 educates about the formation of the novel as we know it today. Aphra Behn wrote Oroonoko, the first text read in the course, in 1688. The last novel you'll read, Emma by Jane Austen, shows the drastic change in literature from the late 1600s to the early 1800s. The class examines the structure and history of the novel as a whole; how it came into existence.
While studying the evolution of the novel, you'll also have the pleasure of learning about the criminal biography through texts like Caleb Williams and the travel narrative through Oroonoko. ENG 328 also entails a lot of writing (shocking for an English degree, I know). You'll have to participate in weekly discussion posts, two essays, quizzes, and a three-essay final. However, the class remains fascinating, especially with the multitude of theories that interweave throughout the selection of novels you'll read. If anything, you will end up feeling frustrated over the characters.
English classes tend to inspire us into believing that we can do anything we want if we put our mind to it. Afterall, reading broadens the mind. Even if the hours and hours of reading and writing seem overwhelming, the pretty diploma you get at the end justifies the hard work. English challenges us with hard questions – was Heathcliff truly a villain or an outsider? – and allows us an opportunity to delve into what we love. And, if anything, you'll definitely develop a penchant for overanalyzing and acting philosophical.