English remains a super broad major. You can talk to one student who spent almost all their courses learning about American novelists and never took a single class on editing or writing. Then you can find someone else who spent half of their time in film classes and the other half learning about poetry. There lies the beauty of English, almost everything you can imagine relates back to it in some way and you can tailor it to your interests. I tried to take a wide variety of courses to round out my experience. From Fiction writing to technical editing, to film studies, the possibilities seem endless.
Read on and take a look at all fourteen English courses I took for my degree.
Flagler College Fall 2019-Spring 2020
I started college at Flagler College in St. Augustine, Florida and planned to double-major in Business and History. I always expressed an interest in history, but this interest became eclipsed by English my senior year of high school when I started diving into literature. This ultimately led to me impulsively changing one of my history classes to a literature class during drop-add—and the rest became history.
Survey of Literature Classes: Early American Literature, Early British Literature, Late British Literature, African American Literature
The survey literature courses I took at Flagler College were probably my favorite English courses I took in my undergrad overall. Reading different authors on a weekly or bi-weekly basis exposed me to so many new authors and I learned so much about the history and distinct characteristics of their respective literary movements. I dipped my toe in Romantic poetry, explored the essays of great American philosophers, broke my brain reading Beowulf in Old English and so much more. Even when I didn't like a specific author or movement, I still got to learn about them without needing to spend too much time on authors I didn't like (I'm talking to you T.S. Eliot).
---
My favorite reads from these courses:
Lyrical Ballads by William Wordsworth and Samuel Taylor- These poems will seriously make you want to Zen out next to a tree.
The Importance of Being Earnest by Oscar Wilde- The protagonist literally creates an imaginary brother to get out of social interactions. I think we should all take notes.
The Twelfth Night by William Shakespeare- A great introduction to Shakespeare if you want less melodrama and more absurdity.
"Dover Beach" by Matthew Arnold- About a guy spending his honeymoon staring out the window experiencing a religious crisis. Relatable, amiright?
"Bartleby" by Herman Melville- A short story about an employer who loses it when an employee responds to every single request with "I would prefer not to." I'd like to try this at my job.
The Conjure Woman by Charles W. Chesnutt- This series of short stories provides important racial commentary and insight into the late 19th century South while maintaining entertaining, mystical plots.
University of Florida Fall 2020-Spring 2021
After surveying literature at Flagler, I decided to drop my business major and transfer to the University of Florida. It's here that I wanted to take my upper-level English courses. UF boasts dozens and dozens of English courses to pick from each semester that drastically differ in subject matter. At UF I finally got the opportunity to create a schedule that suited my interests.
Herman Melville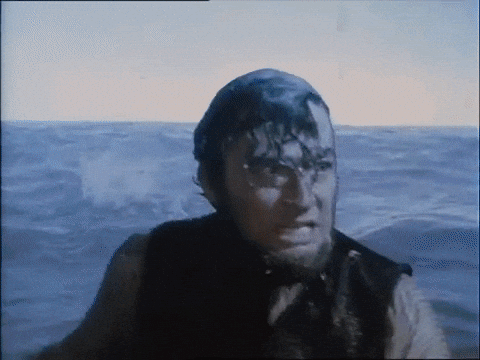 Melville remains the only class I took that solely focused on one author. While I can't call him my favorite, I enjoyed learning about his life. We began with his early works and worked our way through his career. Of course the class included the big kahuna: Moby Dick. Naturally, your enjoyment of courses like this will vary heavily based on how much you like the author.
My favorite reads:
"Bartleby" (again)
Billy Budd– A good old-fashioned tale of pirates and mutiny.
Moby Dick– Honestly, I'm not sure how much I liked this in the sense of personal enjoyment, but I certainly appreciated the experience and found the components very interesting.
The Progressive Era Literature
Like my earlier survey classes, this course gave me the chance to read several different authors I did not get the chance to read before. This time, it focused on US authors from 1897 to 1920. This course exemplified why I love literature classes so much; even though the readings were fiction, they acted as windows into the real history that the writers lived through. I learned so much about women's suffrage, the housing market, immigration and even food safety through the readings in this course.
My favorite reads:
The Jungle by Upton Sinclair- This novel genuinely surprised me. You may know about The Jungle being a book famous for documenting the horrendous meat-packing industry, but it really describes an optimistic family of immigrants whose lives completely fall apart due to the horrific downfalls of twentieth-century capitalism
The Autobiography of an Ex-Colored Man by James Weldon Johnson- A complex and intriguing character study of a biracial man who decides to pass as white after witnessing a lynching. The fast pace and compelling themes made this a page-turner for me.
Closely Watched Films
This course became the oddball of the bunch since it focused on films rather than literature. While the medium used differed from a book, a lot of the conversations proved quite similar to the ones held in literature classes. It could seem a bit difficult to keep up with all the movies since we watched two each week, but I enjoyed taking a class so different from all the others. Besides, who wouldn't want to watch movies in class?
My favorite watches:
Parasite dir. Bong-Joon Ho- It lives up to the hype.
Le Jetee dir. Chris Marker- This French short film is comprised of a series of black and white still images, yet manages to be compelling.
Dark Waters dir. Todd Haynes- An eye-opening true story about a man's never-ending fight against large corporations who knowingly poisoned people through their products and waste.
Tokyo Story dir. Yasujirō Ozu- A beautifully sad look at an aging couple who visit their children in Tokyo.
Lastly, since I got the platform and opportunity to get this off my chest: Oh my God. The Man Who Fell to Earth? By far the worst movie I've seen in my entire life, no competition. I've seen many movies that I remember as horribly boring or unbelievably stupid, but never did I watch a movie so unbelievably nonsensical, disgusting, boring, actively unpleasant to watch and containing zero redeeming qualities. For the love of all things good, never watch this movie. Okay, I'm done…I really needed to get that out.
Professional Communication and Technical Editing
I recall these classes being unique and different than I expected. While both spent a fair amount of time in the nitty-gritty of copyediting, proofreading and technical communication, they took humanistic approach to the craft. For example, I learned how to create documents accessible to people who use screen readers and how to improve communications with non-fluent English speakers in Professional Communication. I also learned about how extremely subtle editing changes can make big differences in documents such as press releases involving social justice. Both of these courses became super helpful in widening my perspective of what writers and editors should consider on a daily basis.
University of Florida Fall 2021-Spring 2022
By my senior year, I became a little burnt out from all the literature classes (this list doesn't even include the amazing Russian literature courses I took that didn't count for my major). Even though I enjoyed them all, you need to dedicate a lot of time to reading for literature classes in addition to the lectures and work. Totally worth it if you're enjoying the readings, but I could only read so much before it became more tedious than enjoyable. Instead of lit classes, I decided to finish up college by focusing on my writing skills and the great thing about writing courses? You barely need to read! This left me a lot more time to read on my own time for pleasure and focus on my newly added Education minor.
Allegory and Allegoresis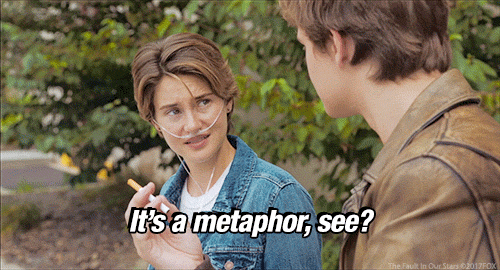 I took this as my first course in literary theory and I made sure to never take another. Even though my professor proved incredibly kind and passionate about the material, I got lost on the first day and never found the desire to catch up. From the first lecture, my professor and the authors of our readings threw literary terms around left and right as if you scored a point for every intelligent-sounding buzzword. Judging by the class GroupMe, I know that other people felt this way too. Rather than trying to talk about the important aspects of the texts, it felt like the literary critics we discussed became more concerned with trying to sound as smart as possible without actually saying anything interesting. To be fair, I'm sure many people understand and find value in literary theory, but personally, I did not enjoy it.
---
My favorite reads:
"The Two Drovers" by Sir Walter Scott- So a Scott and a Brit walk into the highlands…(it doesn't go well)
Honestly…I didn't finish anything else.
Intro to Fiction Writing and Advanced Fiction Writing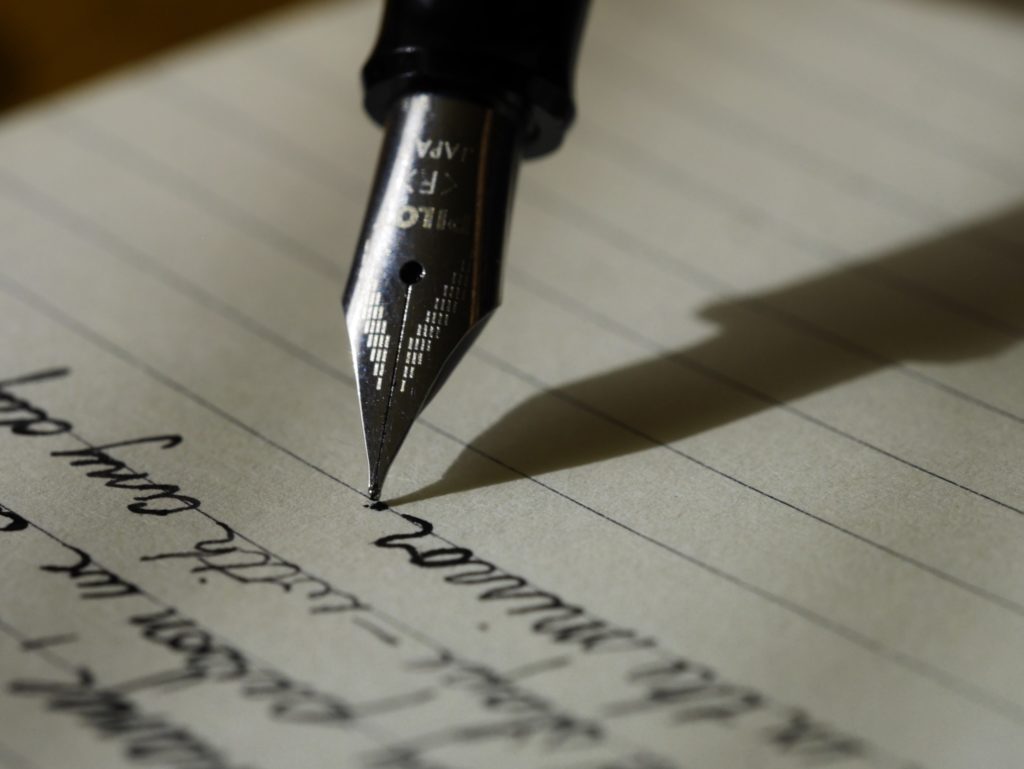 I enjoyed and participated in more interesting conversations in my fiction writing courses than in any other English courses. Each week, two students turned in short stories and the class spent half of the three-hour block discussing each one in depth. I really enjoyed the rare in-depth, mostly unbiased analyses of my work from so many different perspectives. I also enjoyed seeing what kinds of stories my peers were writing.
Advanced Expository Writing and Advanced Persuasive Writing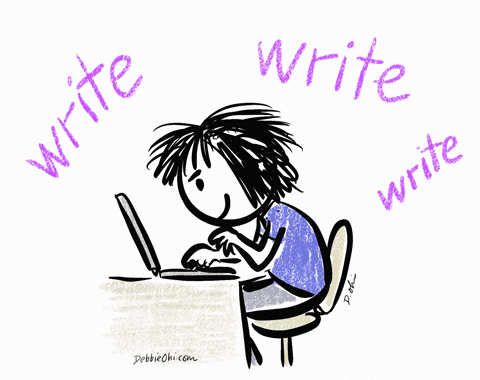 The same professor taught both these classes in a format I really enjoyed. Each week I wrote a short essay and attended a weekly 15-minute, one-on-one meeting with the professor instead of having three hours of lecture. 15 minutes might not sound like much, but holding a professor's full, undivided attention and focus on you and your work for a set period embodies the word "invaluable." These classes really enhanced my concision, cohesion and ability to craft a well-structured argument or essay.
Overall
I studied a wide variety of topics in my major including historical literature, modern films and all kinds of writing. All of these different courses rounded me out and helped me improve as an academic and as an individual. I enjoyed getting new perspectives on writing, having my fiction read and immersing myself in the world of English. One thing I regret? I didn't get very involved in internships and extracurriculars until my senior year. Since I transferred schools in the midst of the Covid-19 Pandemic, I faced a hard time making connections and getting involved; nevertheless, I enjoyed most of my coursework and developed greatly from where I started this journey.
---