Everyone knows blue and orange make an exceptional combination. I mean let's be real here–when did garnet and gold ever sound appealing? You probably already recognize this way too familiar rivalry–the rivalry between UF and FSU. In honor of our Gator pride, we present to you just a few of the never-ending reasons why the University of Florida remains the superior school. From sports, academics, school spirit and more, Gators do it best.
Let all of Gainesville know how you really feel about your friends from Tally.
Keep reading to see why it truly is great to be a Florida Gator.
1. Ranking in the Top 10 for Public Universities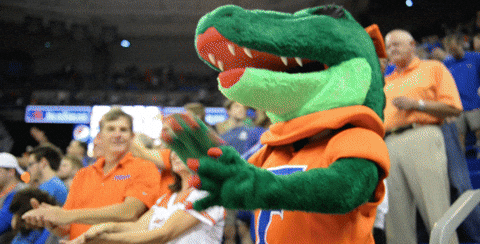 Did you know UF ranks no. 7 among all public universities? You probably did and heard it many times, because who can deny the fact that our ranking is awesome? (As a preface, just know that the school you go to does not represent your intelligence, but rather represents intelligence as an individual factor.) Now that we cleared the air, let's get down to business. UF carries a higher standard for accepting students in the first place. From SAT, ACT and extracurriculars, competitiveness between applicants deems inevitable. "UF's acceptance rate is 43% whereas FSU's is 49%," said University of Florida sophomore Mackenzie Kurth. "Students at UF care much more about their academic success than those at FSU because most students there only go to FSU because they most likely didn't get into UF (I'm sorry but someone had to say it)." All jokes aside, from experience I can say that coming from a different university to UF, I pushed myself to try 150% harder than before. "UF has classes and professors that challenge the college students' mind to think outside of the box, they challenge us to study more than we could ever fathom, and they challenge students to explore and discover more than others would have normally," said University of Florida junior Thomas Bush. I definitely felt a drastic change in workload and work ethic once I got to UF, but with no doubt, I learned a lot more than compared to where I previously attended.
2. Learning from Top Notch Professors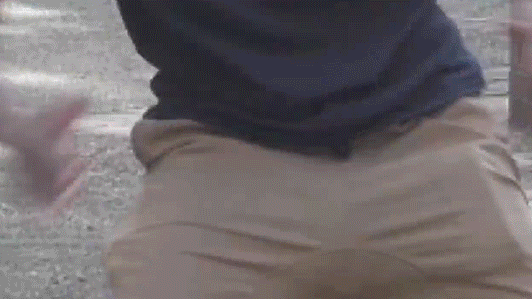 Regardless of your major, UF hires professors and advisers who know their stuff. "UF has many world-renowned professors in various topics, such as chemistry and criminology, professors who have not only taught but performed their own empirical research to further the knowledge they have in their fields," Bush said. From Pulitzer winners to economists, to chemists and engineers, UF faculty members check all the boxes. In our very own journalism department, Ted Bridis teaches investigative reporting. Bridis not only works for the Associated Press but was the editor for a team that won a Pulitzer prize in 2012. Transform your learning experience as expert professors guide you along the way.
3. Winning at Everything but Especially Football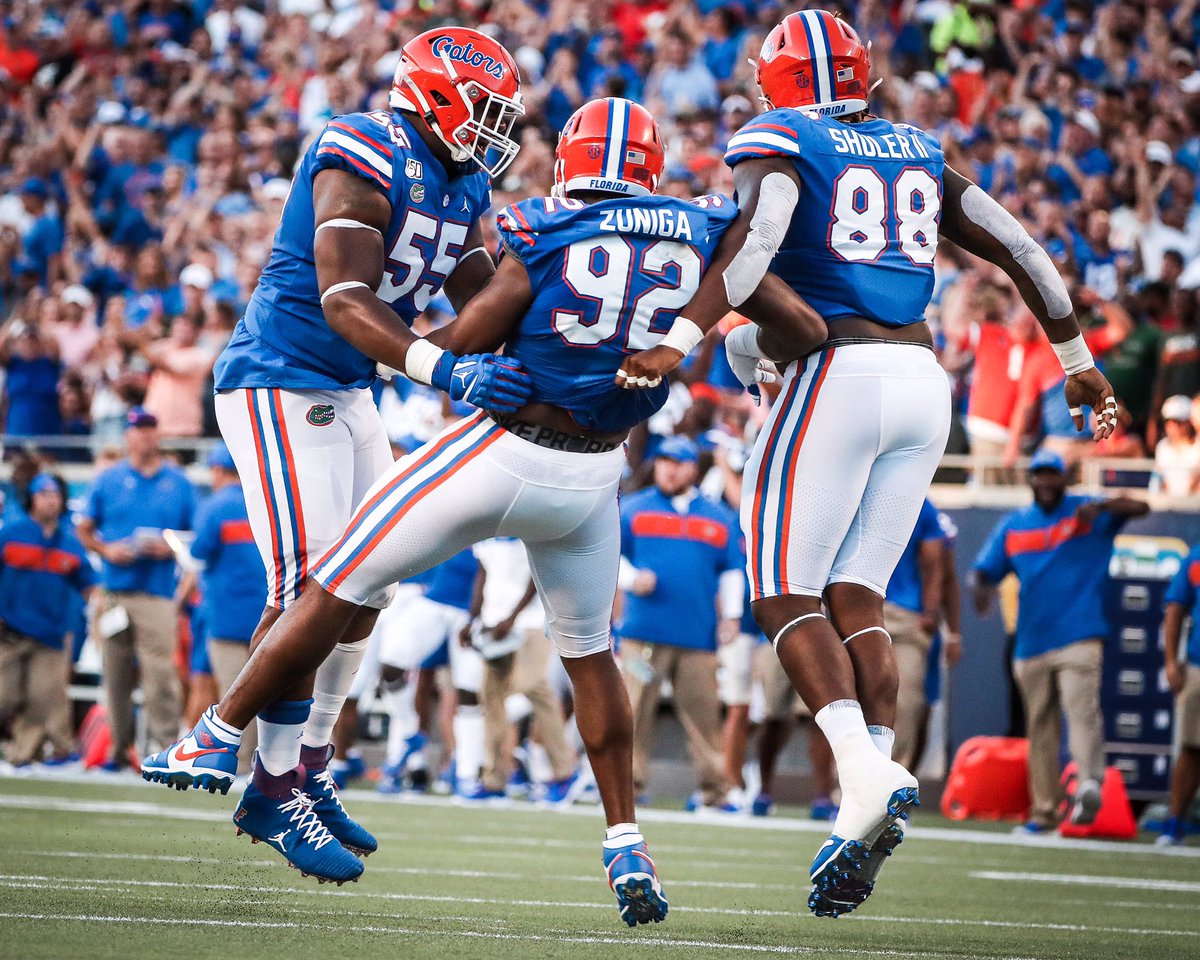 The Gators never fail to bring home the gold, especially in terms of sports. "Florida has been the only college sports program ranked in the top ten in the United States for the last thirty-two consecutive years in the official All-Sports ranking," Bush said. "Not to mention the 41 total national championships compared to FSU's 19." I guess we can give FSU some credit for a few of their teams, but UF football still ranks higher, and we all know nothing represents college sports more than football. "To be honest, our basketball team is unmatched but the football team is not that good at all," said Florida State University sophomore Tyler Ince-Ingram. Did you hear that? We will let you take basketball, but nice try FSU. Let's not stop there–we claim a few other athletic victories. "Florida also touts a 36-26-2 record all-time against FSU football and a 43-18 record against FSU volleyball," Bush said. Point made. Gator Chomp out!
4. Filling our Hearts with Nothing but Pride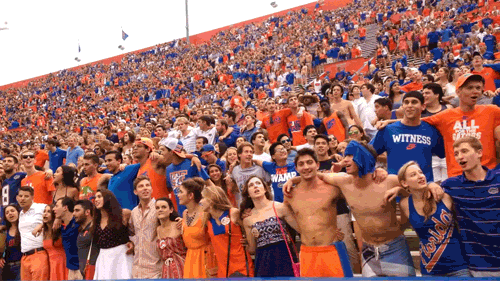 From alumni, faculty and students, everyone proudly enjoys being a gator. "The Gator Nation is so strong because each and every person is proud to represent the blue and orange," Kurth said. "It took a lot of hard work to get into UF and be successful at the #7 [public] school in the U.S., therefore, we are all extremely proud to represent for our school." For UF students, our pride does not come out of rivalry, but rather the simple joy of being a Gator. "So many FSU students feel the need to make everything a debate and they rally around the fact that they need to argue for their school. UF students just love the school they go to," said University of Florida sophomore Ireland Brown. Once a Gator, always a Gator. Being a Gator just gives you this warm feeling in your heart, knowing you chose the superior Florida school.
5. Comparing the Swamp to the Capital
Just to clear things up, neither FSU or UF stands in an ideal location. With that, I do choose the swamp over anything any day. When coming to UF, you instantly feel that prestigious college feeling. "We don't need the Capitol right next door to make a name for ourselves," said University of Florida sophomore Joseph Elkasch. Some could disagree that UF wouldn't bring happiness because of the weather. "Tallahassee just has a better feel environmentally and it's much happier and brighter up here," Ince-Ingram said. Fair. Fair. Point FSU. So that's 4-1 so far? Without our rain though, we wouldn't get cool nicknames like Rainesville. You heard it correctly. We embrace our rain and furthermore, we embrace our campus. What better feeling than walking out of class at 4 p.m. on a Wednesday, watching the sky open and feeling the buckets of water monsoon down on you as your run across campus to the Reitz Union for coverage?  "We have many brick buildings and beautiful trees and bushes among other sceneries. We have a few lakes on campus as well that add to the wonder. Having a stadium for all 21 sports on campus is also a huge plus as well," Bush said. Whether you need an outdoor peaceful study spot or a place to hang out, UF provides it all.
6. Representing Orange and Blue Forever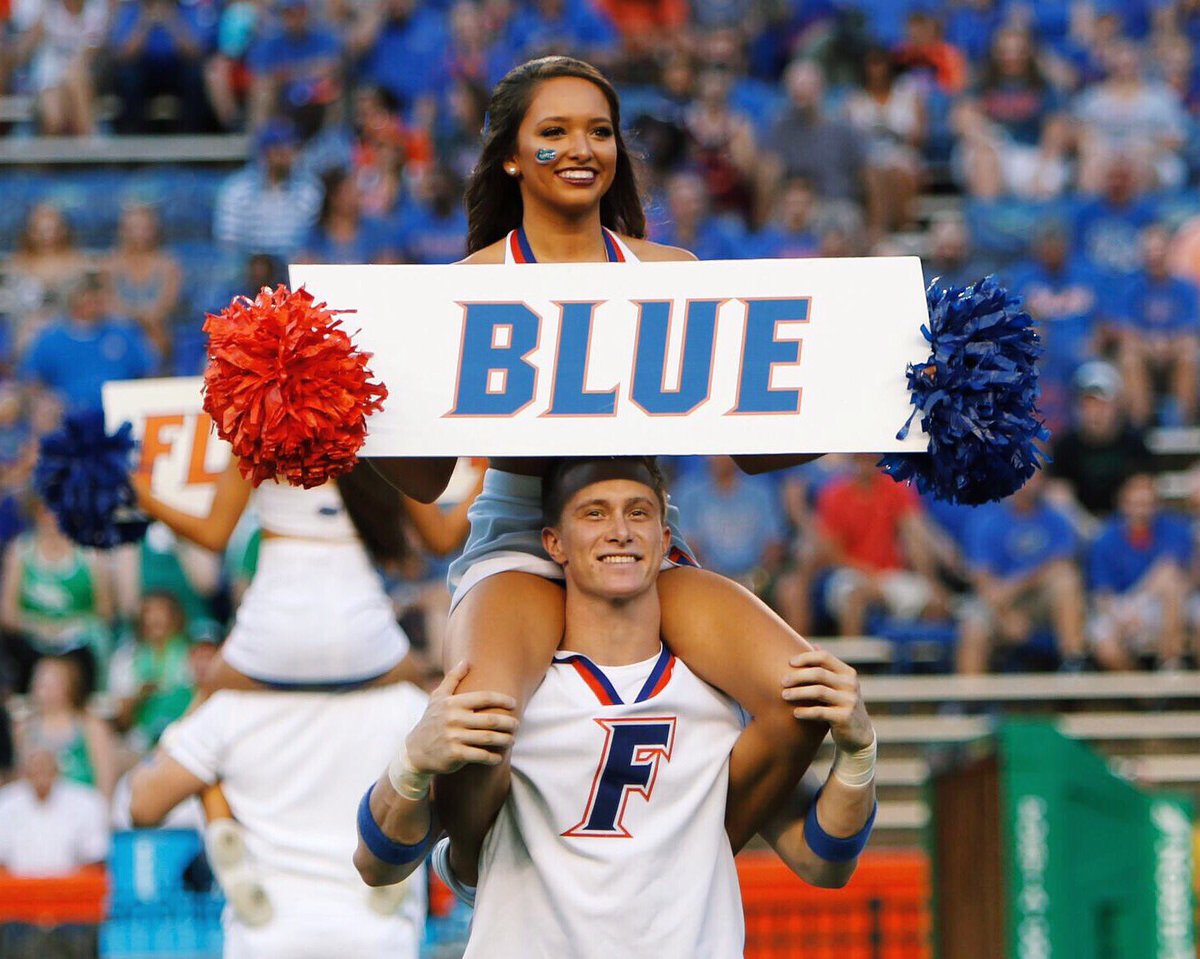 Orange and blue forever! FSU takes the L immediately when trying to compare orange and blue to garnet and gold. What might seem oddly bright and random at first stands for so much more than just the colors of a football jersey–the feelings those colors bring to students. "Honestly, the warmness of the orange provides comfort and the coolness of the blue proves our ICE," said University of Florida sophomore Brianna Karim. "Many people think the colors clash but it's so much deeper than that bro. Orange and Blue, ying yang, what's the difference? It's a perfect balance of everything we encompass." You walk down the street and see orange and blue? Automatically you fill with Gator pride. I find it hard to imagine that garnet and gold do the same for you. From bumper stickers, flags, clothes, keychains, lanyards and more, orange and blue represents champions.
7. Experiencing the Best Game Days
https://www.instagram.com/p/BnfEFiblYW5/
UF football goes hard. UF tailgating goes even harder. Gator game days bring alumni, graduates and so many students altogether amidst the 90-degree sun enabling sweat to drip through your orange and blue handmade T-shirt. "The tailgating experience is unlike any other, with fans coming from all over the country every weekend, even for games that would seem easy," Bush said. When game day makes its way to campus, it becomes a huge deal. "UF is so spirited that I heard they close just about everything on game day," said University of Florida sophomore Kalia Richardson. Not far off from this is reality. From swaying to "We Are the Boys" to belting Tom Petty's "Won't Back Down" after the third quarter, Florida Gators usually leave the Swamp in high spirits.
8. Belonging to the Gator Nation Forever and Ever
Whether you just started at UF, just graduated or have been a Gator for years and years now, the Gator Nation lives on. "The chants we have every game are extremely unifying and make you feel like you're a member of something bigger than yourself, it's like a religion," Bush said. No matter where you come from when Gators get together, you connect. "I just love the people. Everyone is nice and just happy to be here. There's a place for everyone, you can find yourself and your closest friends here. I feel like the students at FSU are so divided amongst each other, and I think a lot of them have a chip on their shoulder about what school they go to. Not everyone, obviously, but a lot of them," Brown said. UF makes a place you can call home, where you meet people you can call family.
Next time you create your rankings for top Florida schools, I think you know who to put in that #1 spot. Ultimately, UF deserves to be classified as the superior school. You already achieved so much by getting in, and now you get extra points for making every other college, especially FSU, jealous. No matter how much you disagree, blue and orange always pop a little more and shine a little brighter than garnet and gold. "FSU is called Tallanasty for a reason," said Alex Clouser, a University of Florida sophomore. Be a 'Gator Hater' all you want, but that won't stop the Gator Nation from standing as the top public university in Florida. With highly ranked sports, academics and school pride I could see why hating is inevitable. I said it's great to be a Florida Gator.
Still at a loss for a decision? Find out here if you belong at the University of Florida or Florida State University.