Travelling during college remains the best time to go on vacation for many individuals. While this might sound a little difficult due to expenses (broke college students surviving off of ramen usually don't have the money to pay for an expensive world-wide tour), a few places exist that will not only shock you with their beauty, but with their budget-friendly prices as well. The best part about these places? Most people don't know about them, which makes them a great option if you want to escape crowds.
A city ravaged by war and that grew by itself multiple times lies in the heart of the Balkans: Belgrade, the capital of Serbia, one of the largest cities that rest on the Danube River. Relatively unknown to most people, Belgrade offers a wide variety of places to sight-see, from historical to natural to brand-new. After spending many of my summers traversing its cobblestone streets, I can attest to the brilliance of the city in the summer and the melancholic beauty it portrays in the winter. Not to mention, The Times named Belgrade as Europe's best nightlife, and Lonely Planet's 1000 Ultimate Experiences listed it as the No. 1 party city in the world in 2009.
Read on to see the best 10 places to visit in Belgrade while on a budget.
1. Knez Mihailova and Trg Republike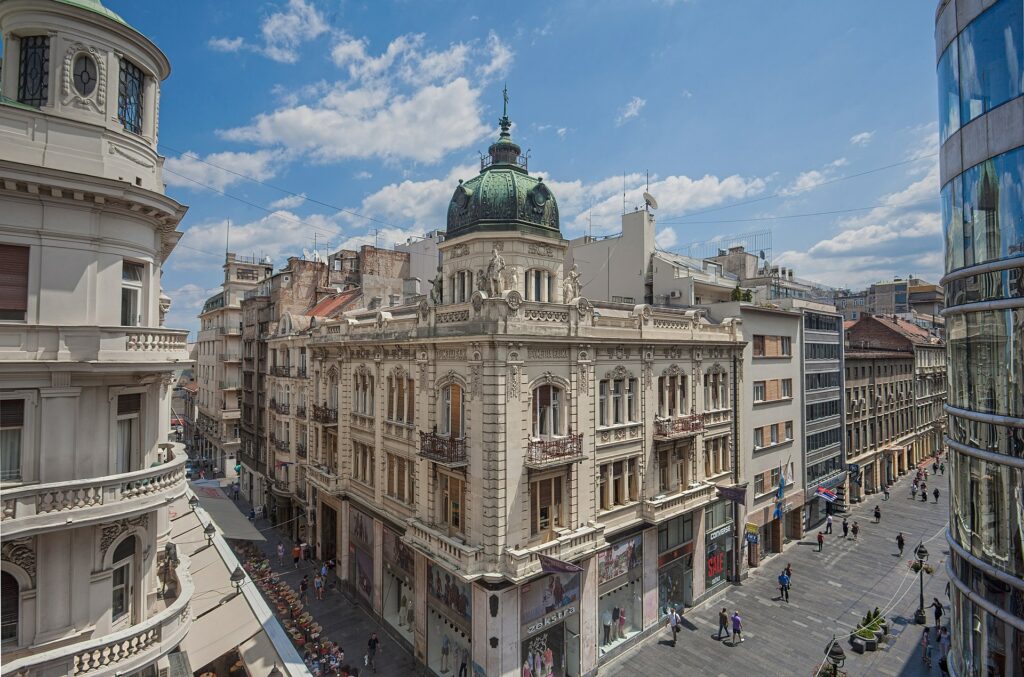 On your first day in Belgrade, you must visit the famous Knez Mihailova Street, named after Prince Mihailo Obrenović III. Knez Mihailova features a variety of restaurants, cafes, shops, museums, and bars. Constructed during the late 1870s, Knez Mihailova promotes some of the most beautiful building architecture: romantic, Art Nouveau, academic, Byzantine, and renaissance. The best part of it? The city designated the street as a pedestrian zone with no cars.
"I love how lively the city and the nightlife is," said Vanja Djekić, a freshman at Arizona State University. "Getting from one place to another is super easy with public transportation." Djekić, who visits the city every summer and occasionally during the winter with her family says, "Knez Mihailova and Kalemegdan are definitely must-sees."
Knez Mihailova connects Trg Republike (Republic Square) and Kalemegdan Park. The "Trg" houses the National Museum (free on Wednesdays!) and a statue of Prince Mihailo on his horse by Italian sculptor Enrico Pazzi. The National Museum contains a multitude of interesting exhibits, from prehistoric artifacts to Hellenic antiquities to Serbian and Yugoslav paintings. Make sure to check out the Van Gogh! After a stroll through the museum, go to the Trg for lunch at Boutique #1 and get ice cream at FENIKS Gelato Saloon (try the hazelnut!) before checking out the boutiques and shops on Knez Mihailova.
2. Kalemegdan Park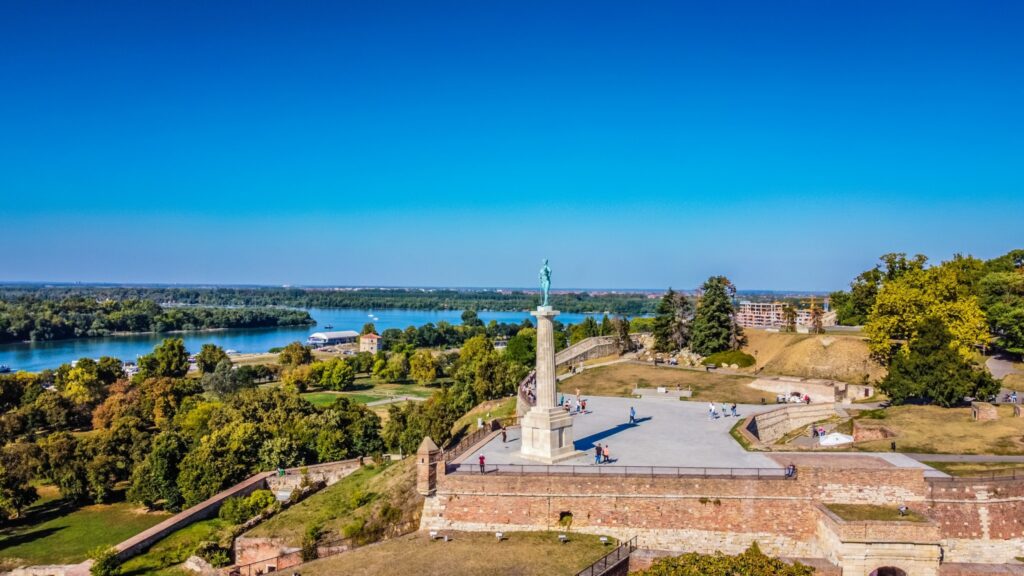 The crown for the oldest and most historical part of Belgrade goes to Kalemegdan, also the largest park in the city. The simultaneous park and fortress protects the city from invaders at the banks of the Sava and Danube (Dunav in Serbian) rivers since its construction in 279 BC. Also known as the Belgrade Fortress, Kalemegdan has withstood the Celts, the Roman Empire, the Goths, the Huns, the Ottoman Empire, Austrian and Hungarian rule, and both world wars. Kyle DePalma, a recent graduate from ASU, had the pleasure of visiting Belgrade for a month this past summer.
"I thought the park was beautiful and it was nice to walk around and enjoy the scenery of the city," said DePalma. "I also really liked how many different things there were to do in Belgrade and the variety of restaurants that were there."
Kalemegdan has a plethora of attractions to visit, including the Belgrade Zoo, the Big Staircase, a military museum, Ružica Church, Nebojša Tower, the "Roman well," the Museum of Natural History, the Monument of Gratitude to France, and the Pobednik statue (the Victor). Lucky for you, most of these attractions have no entrance free. Check out Kalemegdanska Terasa, the restaurant located on top of the fortress with a killer view, and Boho Bar, an Instagram-perfect bar popular in the evening and at night.
3. Tašmajdan & St. Mark's Orthodox Church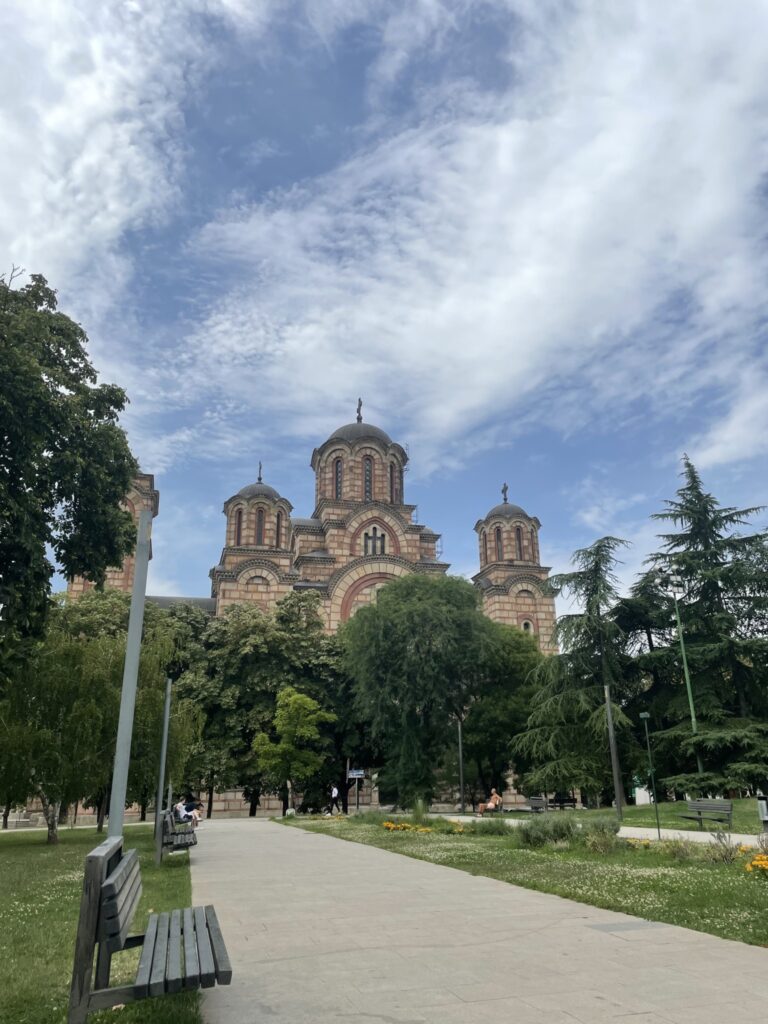 Known as "Taš" (Tash) to locals, Tašmajdan Park lies near Bulevar kralja Aleksandra, or King Alexander Boulevard, the longest street in Belgrade. Home to St. Marko's Orthodox Church, Tašmajdan also features several statues, monuments, a huge fountain and outdoor swimming to pools to beat the sweltering summer humidity. The Church of Saint Marko was designed in medieval Serbo-Byzantine style and inspired by the Gračanica Monastery and Hagia Sophia.
One of the coolest parts of Tašmajdan takes place directly underneath it. The area Tašmajdan rests on today resides under the ancient Pannonian Sea and, as a result, it abounds with limestone, fossils, the Miocene Sandbank Ridge and underground caves. Can you imagine caves directly underneath a huge metropolitan city? I can't, and I walk through Tašmajdan Park every time I visit Belgrade. Take your time strolling through the park and enjoy the flora and fauna before crossing the street back into the city. After, take a walk up Beogradska street and turn left onto Krunska to check out the Nikola Tesla Museum.
4. Skadarlija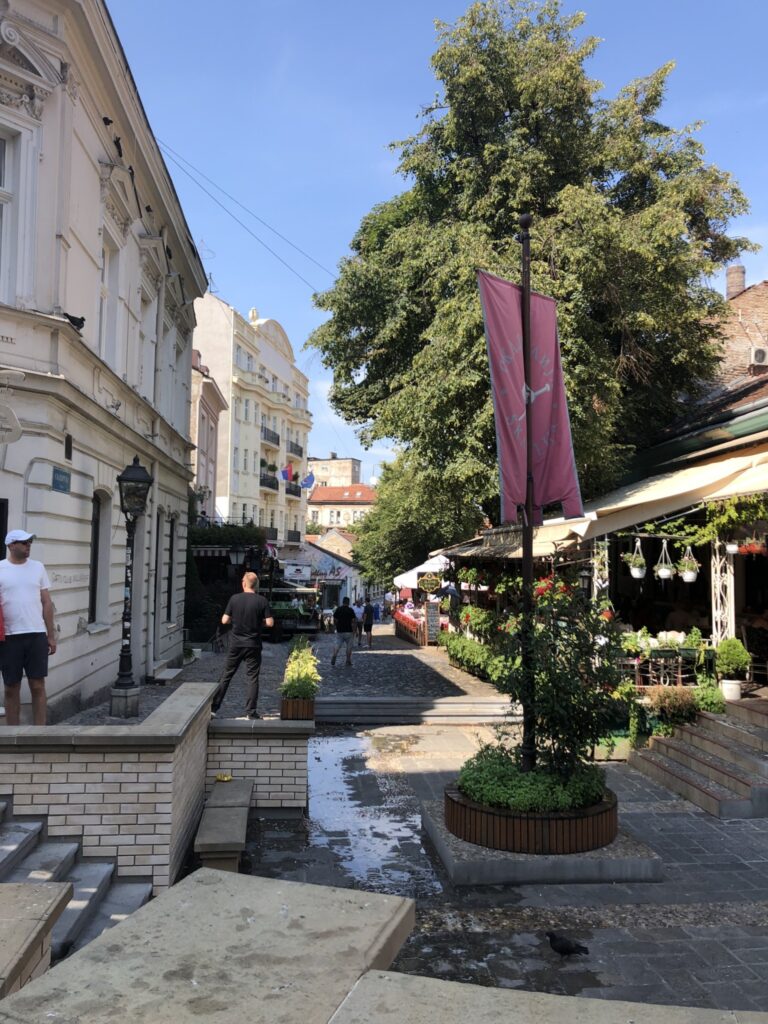 If you adore Paris' Montmartre, then you'll definitely fall in love with Skadarlija, Belgrade's bohemian quarter. Featuring traditional Serbian brass music, Skadarlija offers some of the best restaurants with traditional cuisine, including the famous restaurant Tri Šešira (Three Hats). The narrow, cobblestone street was called home by Serbia's most famous poets and writers, and later on was frequented by famous Serbian and Yugoslavian singers and musicians who yearned for the old Bohemian way of life.
Kelley Kriol, a sophomore at ASU visited Belgrade last summer with her best friend, who invited her to stay with her and her family. Kriol described the experience as an "opportunity of a lifetime" and that "a must-see for travelers would have to be Cetinjska in Skadarlija." In Skadarlija, one must take a moment to breathe in the old Bohemian atmosphere that still surrounds the place. Dine in one of the famous restaurants like Tri Šešira, Dva Jelena (Two Deer) or Zlatni Bokal (The Golden Chalice), listen to live traditional Serbian music, and bask in the glow of the Belgrade sunset.
"It's [Cetinjska] a bar district that has an eclectic, artsy vibe," said Kriol. "All of these venues are located in the same yard, so if you're with a group of people, you can easily go place to place."
To get the full Serbian experience, definitely make sure to check out Skadarlija and try some traditional Serbian food. National Serbian dishes include ćevapi, Balkan-style kebabs served with lepinje (flatbread), ajvar (red pepper spread), chopped onions, and kajmak (similar to clotted cream), sarma (meat and rice rolled in cabbage leaves), pljeskavice (Serbian hamburgers but better) and gibanica (filo dough, eggs, and cheese pie). To top it all off, you must try rakija (brandy), the traditional Serbian drink and palačinke (Serbian crepes) for dessert.
5. The Temple of Saint Sava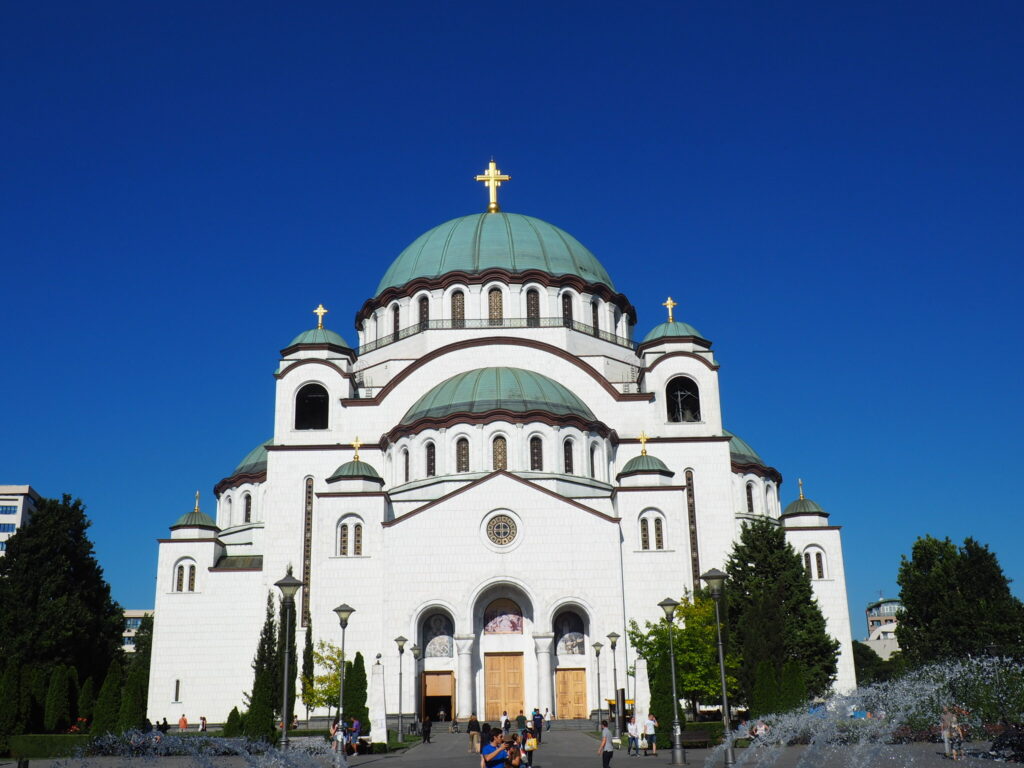 Hram Svetog Save, or the Temple of Saint Sava, takes the name as one of Belgrade's crown jewels. Named the "New Hagia Sophia," the temple took over 80 years to build due to wars and communist regimes. Widely regarded as the largest Orthodox church in Serbia, it ranks as one of the largest churches in the world and one of the largest Eastern Orthodox churches. Named in honor of St. Sava, the founder of the Serbian Orthodox Church, Hram Svetog Save rests on the Vračar plateau. Legend says that the Church rests on the location of St. Sava's remains.
Danijela Kangrga, a student at ASU of Serbian origin, agrees with me when it comes to St. Sava's Church. "You must see Hram Svetog Save," says Kangrga, "It is one of the most beautiful churches I've been to, and it has some of the most intricate mosaics ever."
Describing the church does it very little; one must see it with their own eyes. Mosaics made of pure gold cover almost ever inch of the walls and ceiling, with a basement containing St. Sava's treasury, a crypt and a grave church. A wheel chandelier (the heaviest in the world) hangs in the great hall where Italian marble colums will stand.
6. Hotel Moskva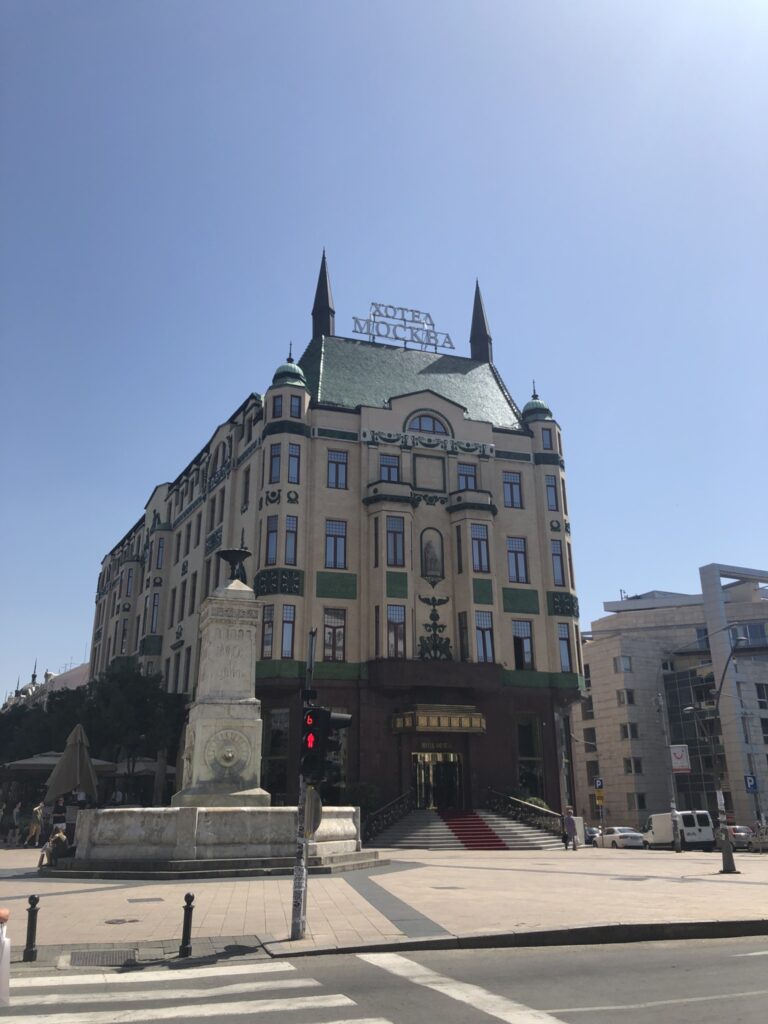 Located on Terazije Square in the Stari Grad (Old Town) neighborhood, Hotel Moskva, or Hotel Moscow, has played host to numerous celebrities since its opening in 1908. Built in the architectural style of Russian secession, the hotel was inaugurated by King Petar I Karadjordjević and christened as one of Belgrade's most famous landmarks.
In its 114 years, Hotel Moskva has survived countless wars and hosted over 40 million guests. Some of its most famous guests include Serbian inventor Nikola Tesla, Albert Einstein, Michael Jordan, Robert De Niro, Audrey Hepburn, Albert Camus, Ray Charles, Frank Sinatra, Jack Nicholson, and Alfred Hitchcock, as well as a plethora of others. Make sure to take a stroll through Hotel Moskva's famous hallways and have a cup of coffee and a pastry at the famous Moskva Café. Keep in mind the hotel's room pricing in case you fall in love with it and decide to book a room for the rest of your stay.
7. Dorćol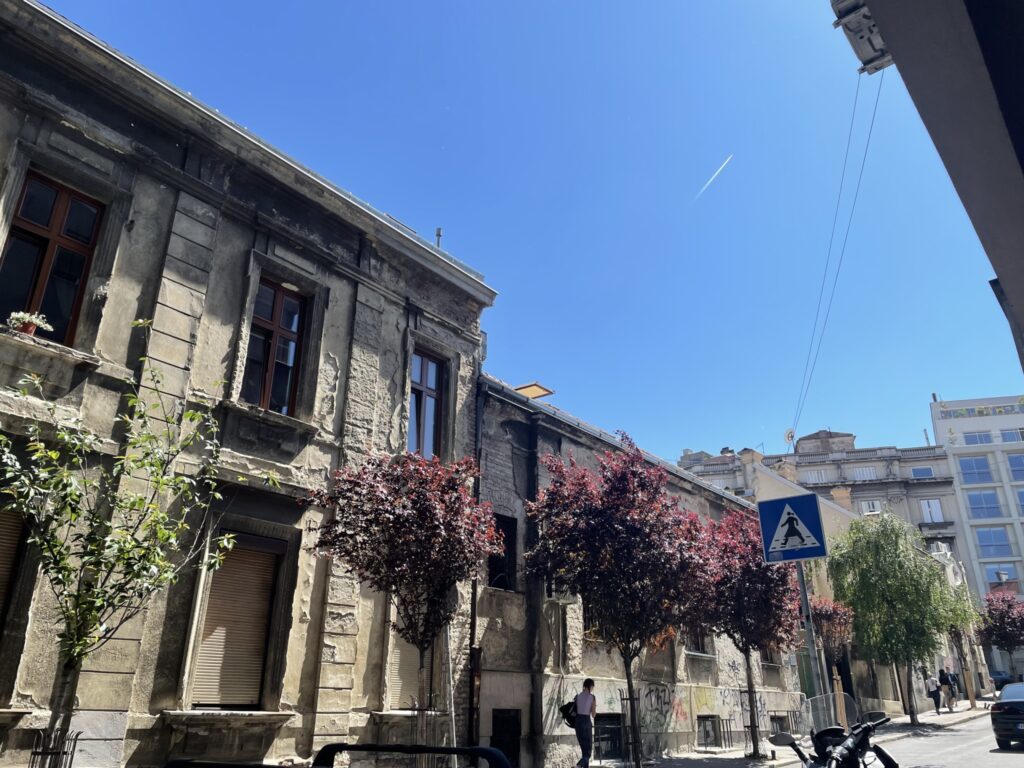 The oldest surviving neighborhood in Belgrade features a myriad of cool, eclectic cafes and murals. Dorćol carries an artistic vibe, known for its soul and spirit. As all other neighborhoods in Belgrade, Dorćol reminds its visitors of nostalgia and forgotten history. A stroll down Dorćol's linden-covered streets can feel extremely cathartic. Dorćol comes alive at night, when locals and visitors together frequent the many bars and cafes stationed in the old, historic buildings.
"My favorite park part about Belgrade is the city feel and the accessibility to walk to anything you could imagine," said Kriol, recalling her time in Belgrade. "From where we were staying in Belgrade, there were several cafes, restaurants, and stores within a block. All that you ever needed was a short walk away."
Make sure to check out cool restaurants and cafes like Smokvica, LAWUK, Kofic, Ćevap kod Dekija and Kafe Bar Blaznavac. Bring a camera, a book or a journal and enjoy the vibe of Belgrade's oldest neighborhood.
8. Nikola Tesla Museum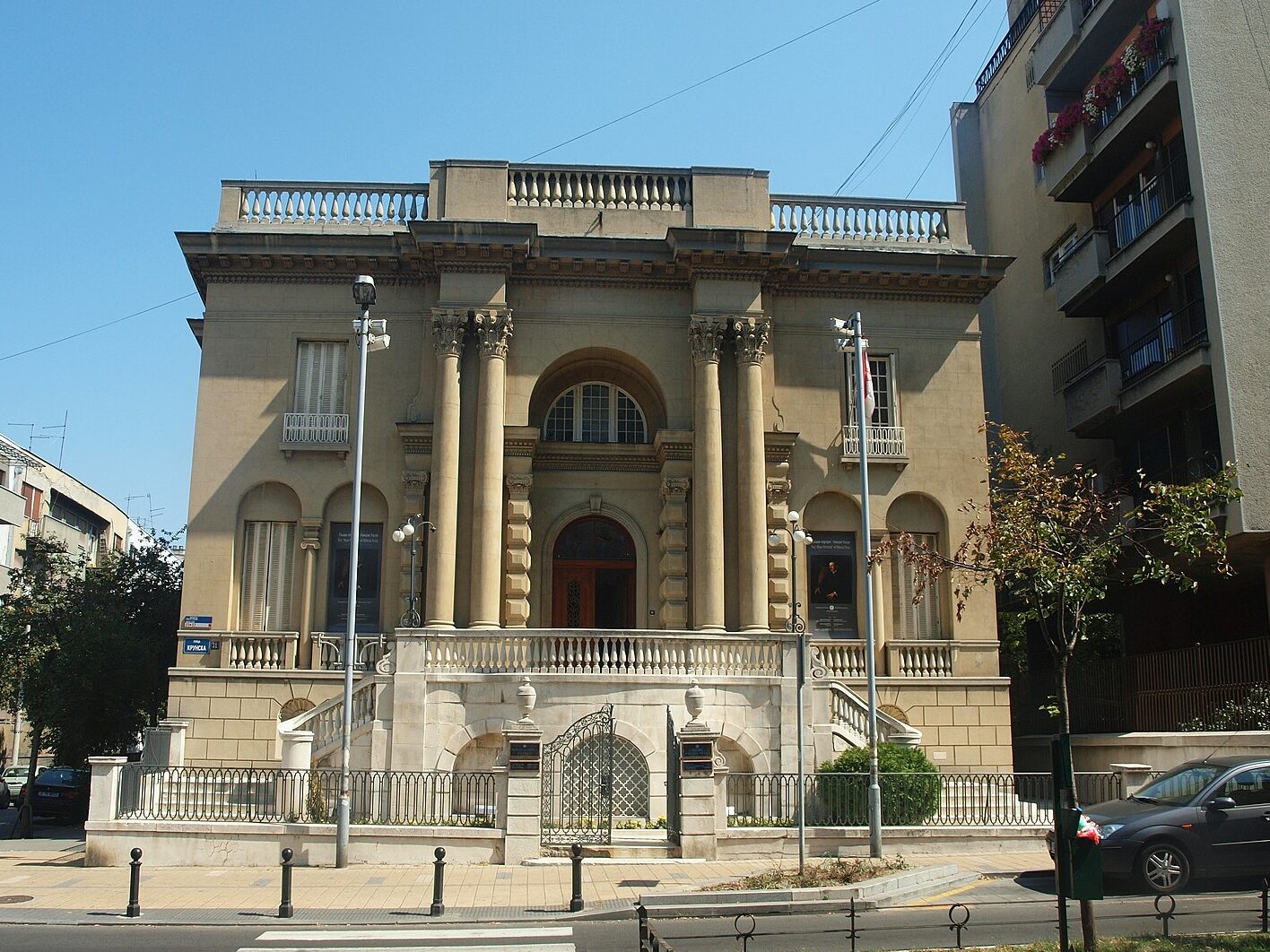 After famous Serbian inventor Nikola Tesla passed away on the day of Serbian Christmas (January 7th) in 1943 in New York, his nephew shipped his belongings to Belgrade and in 1955 opened the Nikola Tesla Museum in honor of the late inventor. In 1957, it became Tesla's final resting place after his ashes were transported to Belgrade from the United States. Located inside a residential villa on the gorgeous Krunska street, it houses Tesla's entire life and work, including over 160,000 original documents.
One of the most electrifying exhibits takes the form of a gold-plated sphere sitting on a marble pedestal. You might wonder what makes this gold sphere so special? Well, first, it's made of gold. Second, it's an urn. A single ticket for a guided tour in English costs only 800 RSD ($7.07), so make sure to stay for a fascinating experience (they actually demonstrate how to use Tesla's inventions and your hair will stand on end – literally). After, walk down the street for lunch at Coffee Cake or the Kalenić farmers' market.
9. Kosančićev Venac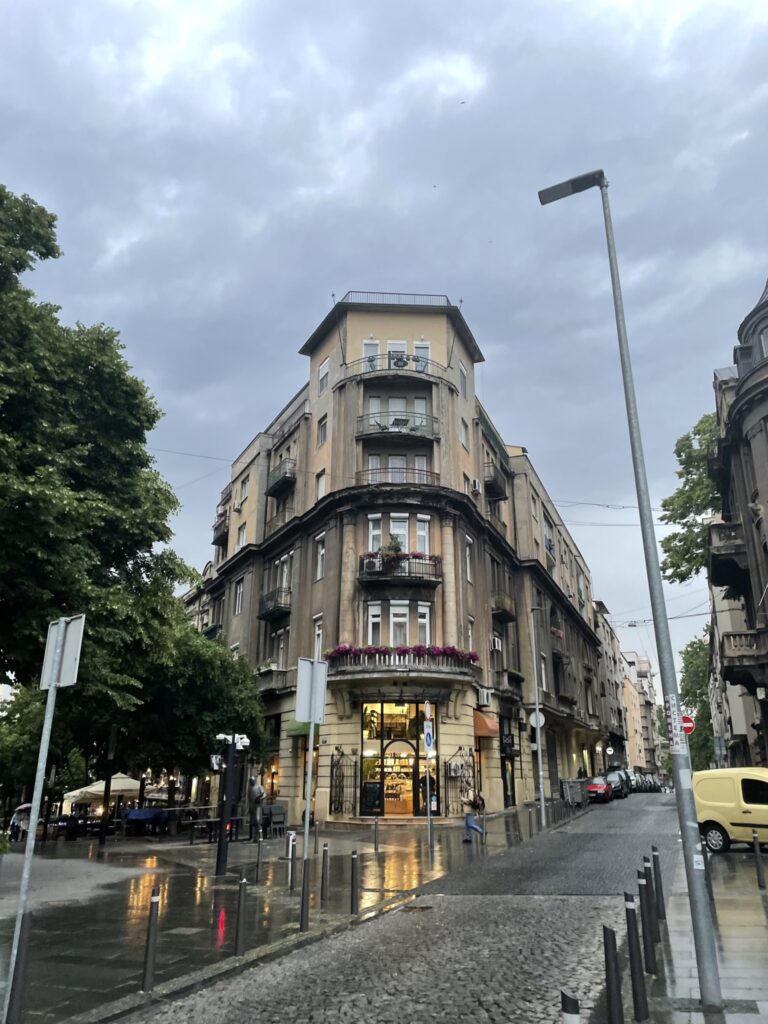 A picturesque urban neighbor in Stari Grad, Kosančićev Venac features important historical buildings, including Princess Ljubica's Residence (now a museum and worth visiting!), the Cathedral Church of St. Michael the Archangel (known as "the Cathedral"), Serbian mathematician Mika Alas's house, the Elementary School King Petar I, and the Building of the Patriarchate. The remains of the National Library lie close by. Kosančićev Venac features a multitude of cafes and cobblestone streets worth getting lost in. This pearl of Belgrade remains one of my favorite places to explore and if you ever lose your way, ask a local for directions.
"There is usually a stigma that people from the Balkans are tough and scary, but everyone I met was far from that," said Kangrga, who didn't expect the friendly behavior of locals. "Everyone went out of their way to make sure we enjoyed our trip." Stop by cafes like Koffein or Crveni Petao for a cup of coffee or a pastry as you stroll down the cobblestone streets and admire the buildings.
10. Sava Promenada & Beograd na Vodi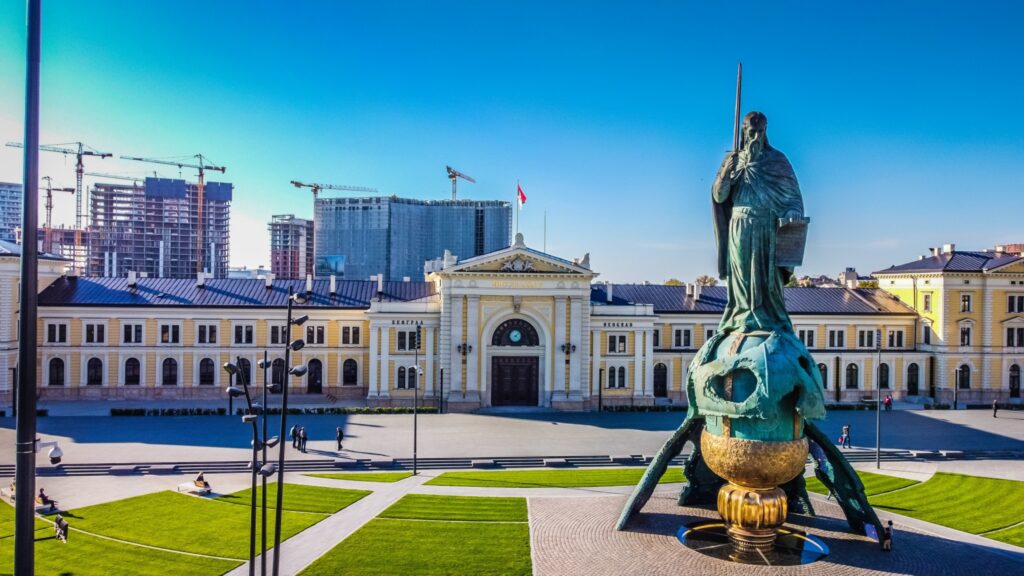 While neighborhoods like Skadarlija and Dorćol express the antique Belgrade charm, new developments like the Belgrade Waterfront (Beograd na Vodi, or Belgrade on Water) bring a new vibe to Belgrade. Located on the Sava River, the neighborhood offers five-star hotels, luxury apartments, Kula Belgrade (Belgrade Tower), Galerija shopping mall and Sava Promenada, a pedestrian promenade that stretches all the way to Kalemegdan.
"What surprised me the most about Belgrade was how modern certain areas of the city were," said DePalma. "All the new skyscraper apartments and the Galerija Mall were definitely bigger and nicer than what I originally thought. I was also surprised by how inexpensive a lot of the things were compared to here [Arizona]."
To properly explore the Belgrade Waterfront, take a walk down the promenade (you can start in either direction) and enjoy the view of New Belgrade across the river. Stop by Kafeterija for lunch or head down to Galerija for a quick little shopping. Dine at any of the numerous restaurants inside Galerija (make sure to try Walter Sarajevski Ćevap) or on the promenade. Take a long walk back up to Kalemegdan or cut your trip short and climb up to Kosančićev Venac. A huge tip: several areas of the Belgrade Waterfront remain under construction, so make sure to abide by the detour signs.
Belgrade's charm has taken ahold of many people, one of which includes me. No matter what you decide to do in Belgrade, know that its vivacity and warmth will forever stay wrapped around you. Life in Belgrade tends to run slow in typical Balkan fashion. Locals like to enjoy their time and relax and take great joy in befriending tourists and showing them around. Whatever you do, just slow down, get lost, and let the city take care of you.