A balance between staying in and going out and about may not always seem the easiest. Especially in college. The day in the life of a bruin makes no exception. The concept of "work hard play hard" can appear simpler than in actuality in the grand scheme of things, so sometimes it is important to just take a day to prioritize yourself. With a sprinkle of scholarly behavior as well.
Here are 24 things to do in 24 hours for your much needed off day:
5:00 A.M. Go to B-Fit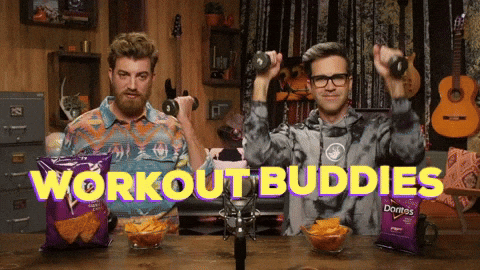 We will start off bright and early with a work out. Getting that body moving and heart thrumming for a clear mind really sets the tone for the day. Though you can decide between multiple gyms, B-fit sits right on the hill. This means that despite all the excuses you can make for yourself, the actual proximity might just convince you. Just blast that music and get your gym on.
"I really enjoy going to B-fit because everyone in the gym is excited to workout. Although it can be busy at times, it is an exciting environment full of motivated people trying to better themselves," UCLA freshman Eeman Motallebi said.
Any event requires setting the mood, and the gym comes no different. A productive atmosphere changes everything. Feeding off the energy of others can be quite the hack when you don't feel like going to the gym. And if not from a friend-turned-gym buddy, why not complete strangers in the zone? Plus, endorphins never hurt nobody.
6:00 A.M. Sunrise swim at Santa Monica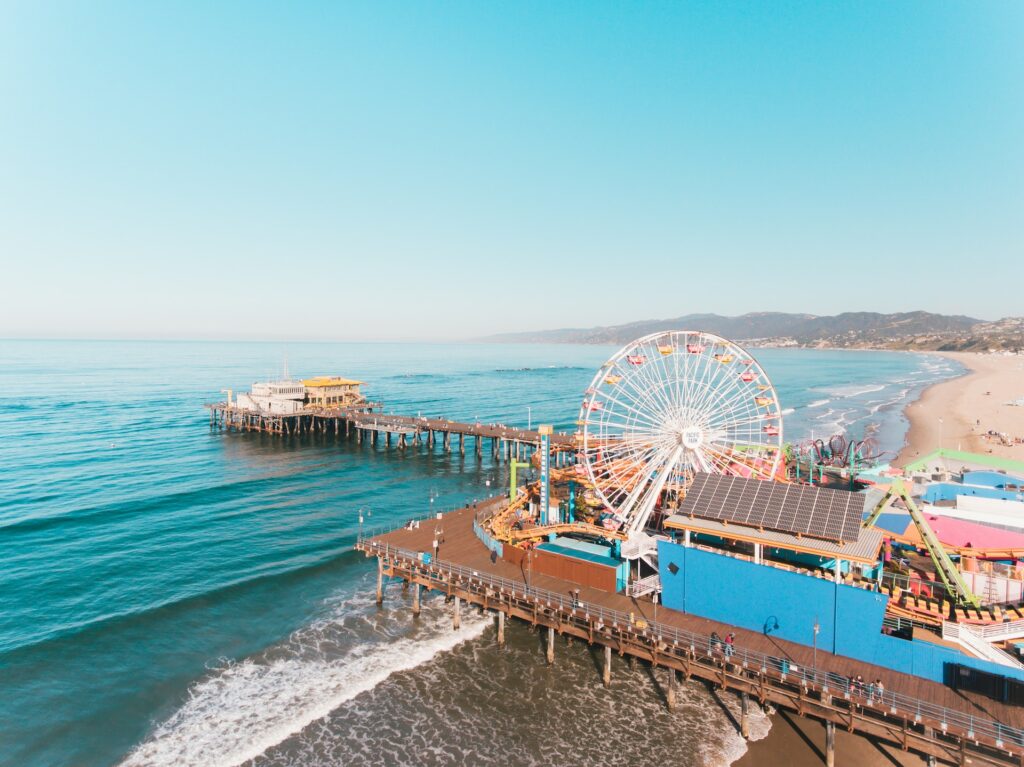 If you can channel your inner early bird, this activity offers a lovely beginning to your day. Just grab an Uber and some friends and head for Santa Monica. If you feel particularly adventurous, even bring a swimsuit. It really doesn't get better than a gorgeous morning swim at sunrise with some great people. Picture crisp calm waters, soft colors illuminating the shore and delightful sand between your toes. Plus, once the sun rises in colorful abundance, you can extend your adventures to on shore.
7:00 A.M. Grab some breakfast at Urth café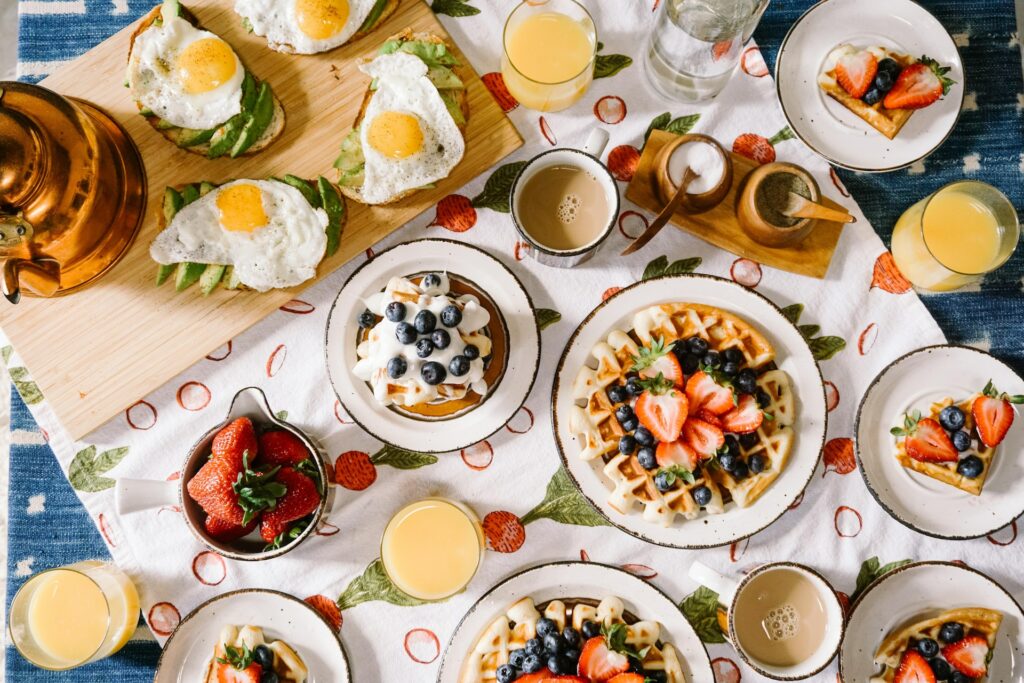 Now, I imagine you might be quite ravenous after your workout and swim. Low and behold, the infinite eateries in Santa Monica. Urth Café's reputation proceeds it: delicious food and an aesthetic spot designed to mimic the classic European style for any occasion: birthdays, anniversaries and even just enjoying a day off work. Even one as simple as getting brunch. I personally insist you try the Oreo cheesecake, but if you want a guaranteed yummy experience perhaps try some of their more famous options such as the Green Rose Tea, Tiramisu, and the classic Margarita pizza.
8:00 A.M. Do some window shopping in Beverly hills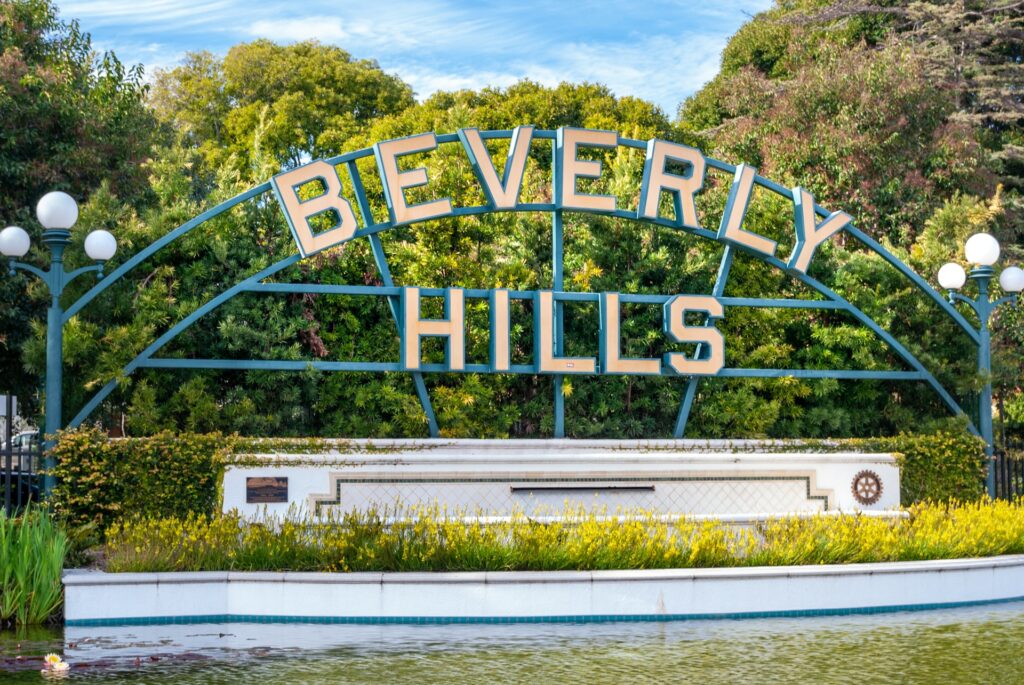 Only 15 minutes away from UCLA, Beverly Hills sits right by the school just waiting for visitors. Window shopping can be just as fun as actually purchasing items with the visual extravagance of it all. Truly. Not to mention the plus of enjoying some version of a shopping experience while getting to leave with your pockets filled with unspent money. Living life on a budget is the epitome of college. Doesn't mean you can't have fun.
9:00 A.M. Visit the Getty Villa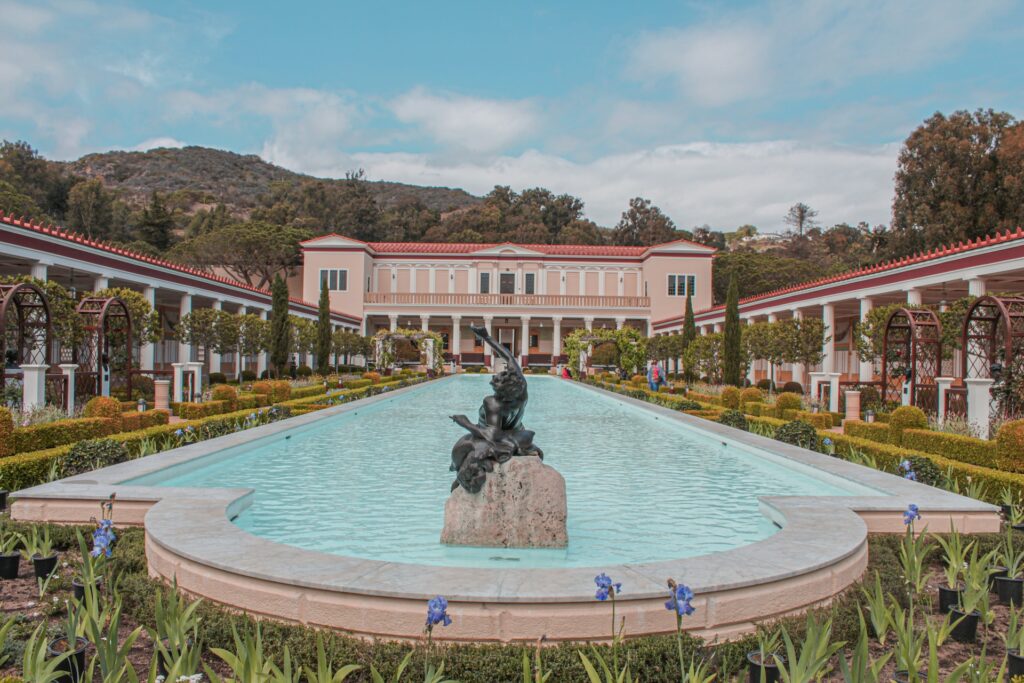 If you are a proponent of the concept that art fills the souls, I insist that this is your next stop. From the European paintings to the breathtaking sculptures, surrounding yourself with such lovely work presents a memorable moment. Not to mention, if you also hold a special place in your heart for history, you can see manuscripts from all the way back to the Middle Ages. Cool, huh? The museum also does pop-up events— I recently went to the Percy Jackson Exhibition where I discovered through an immersive process who my godly parents were.
10:00 A.M. Go shopping at 3rd Street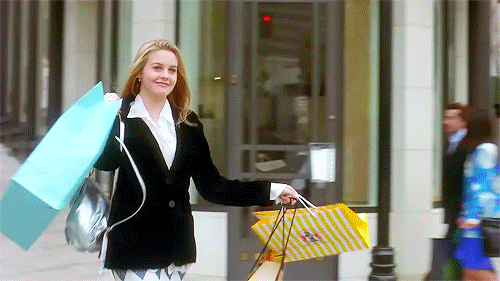 A little retail therapy never hurt anyone. As an UCLA student, great places to shop happen to live right around the corner. The iconic 3rd street is just one of them. A ton of chic shops and big brands reside on 3rd street, including Kathmandu Boutique, Uniqlo, Brandy Melville, etc. Perhaps set a budget for yourself because you might find yourself in a pickle with all the cute and cool clothes out there. And perhaps put on a cute pair of sunglasses because everyone on the block brings their A-game fashion to 3rd street.
11:00 A.M. Go to the UCLA botanical garden for a stroll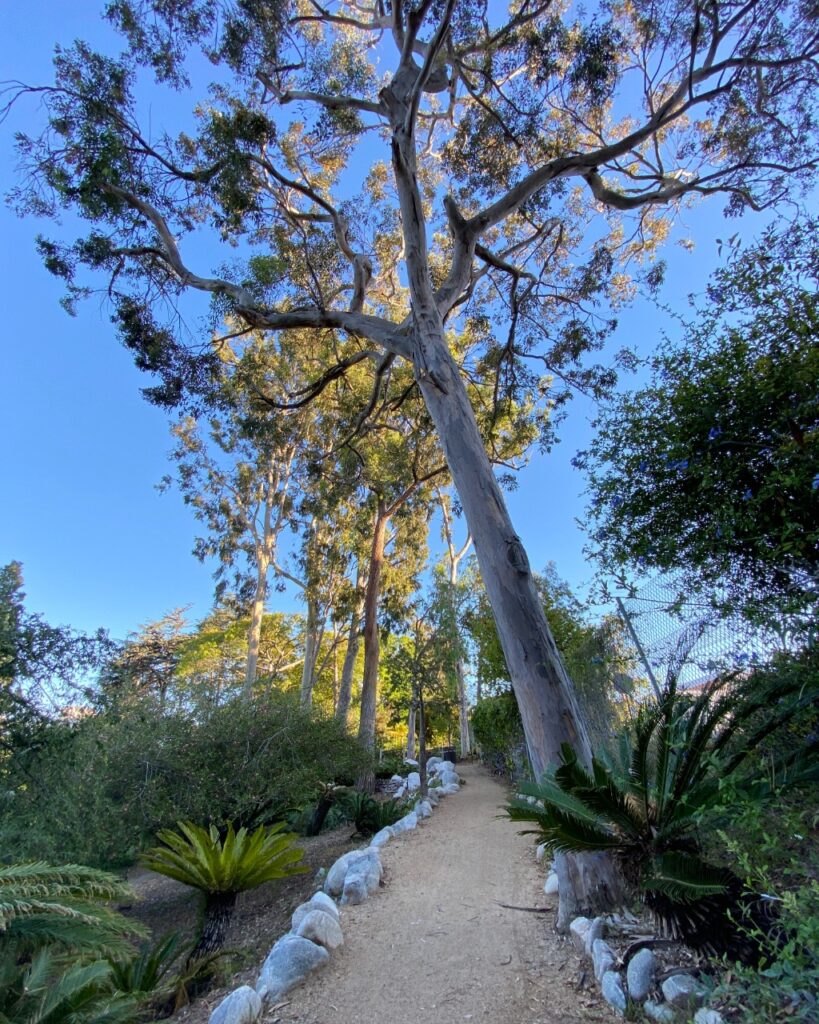 In the mood to reconnect with nature? UCLA provides a beautiful botanical garden on campus. There are even sections with tables in case you would like to do some work or maybe read a book amidst the greenery. Not only do plants reside in the gardens but also a pond with some super cute coy fish. Just watch out for the squirrels. They know no fear.
12:00 P.M. Paint at the sculpture garden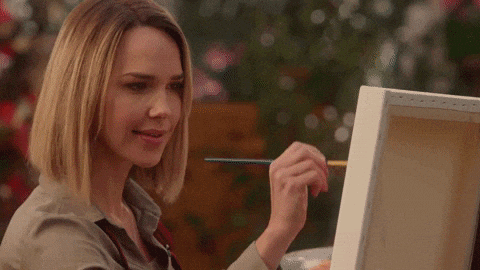 Want some inspiration without leaving campus? A gorgeous sculpture garden rests right beside the FILM building. I spent many an hour sitting on the green hills working and enjoying the majestic, relaxed atmosphere. The sculpture garden offers a special place to just relax and listen to music or to make an occasion out of it, such as bringing some paint to translate a muse into a finished work. Where better to make art than a garden filled with sculptures made by UCLA students?
1:00 P.M. Go give the powell cat some love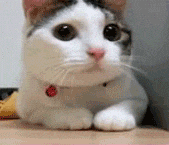 Powell cat is just as infamous as our mascot the bruin, if not more beloved amongst UCLA students. Need something to do? Go give the friendly Powell cat some love. You can find the black and white spotted feline by the Janz steps in all their fluffy glory. Fun fact: when I first visited UCLA, I was nervous that I might not belong here. Then, as I was leaving, Powell cat came out of nowhere looking for a friend. After that, I knew I would be just fine here at UCLA.
2:00 P.M. Grab late lunch at Fat Sal's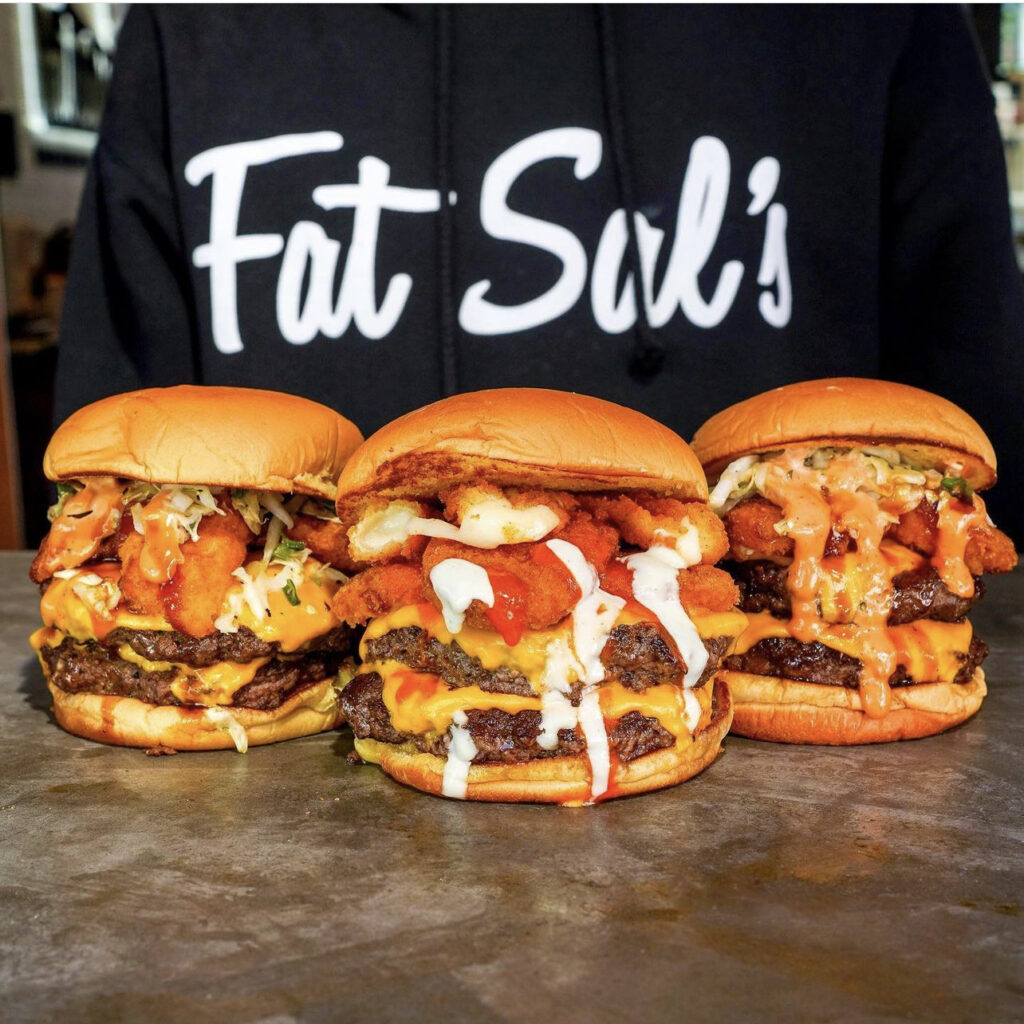 Next up, a Westwood staple: Fat Sal's. With Westwood sitting right beside UCLA, the quick walk makes it a frequent stop. The abundance of eateries includes Fat Sal's, but only so many possess the notoriety of this deli shop. Also on frat row, Fat Sal's might just hit the spot at the end of a long night, if lunch doesn't work out. Some of my personal favorites range from the onion rings to the Beef Dip Hero to the classic: Fat Sal Sandwich.
3:00 P.M. Get some studying done at Powell library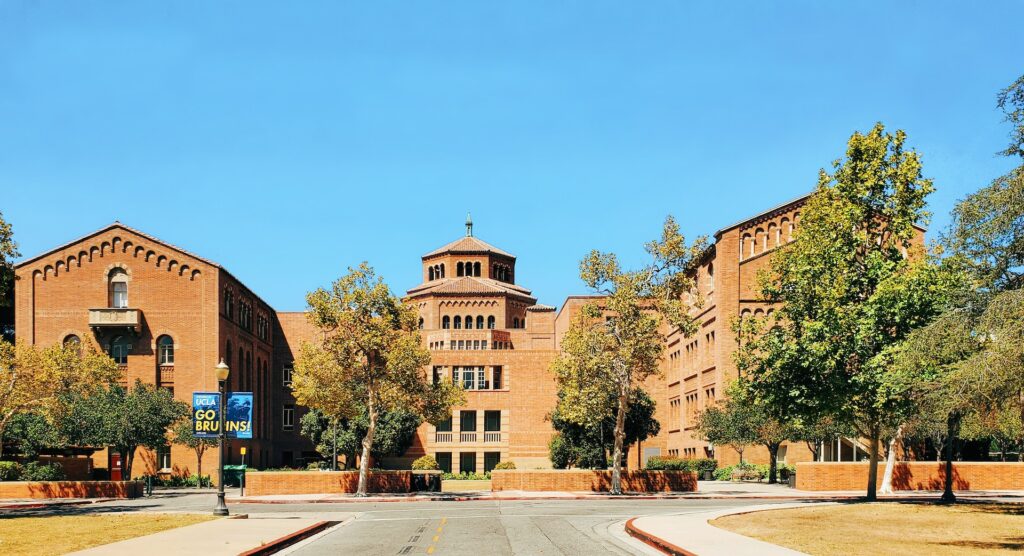 A day in the life of a UCLA student will always include at least a touch of studying. Well, luckily for all UCLA students, Powell Library welcomes all with open arms. As the most well-known library on campus, it will always be full of students in their academic weapon zone, but I guarantee you will find a spot just for you. The library offers a motivating environment when surrounded by so many students working beside you. It also resides right at the top of the Janz Steps, waiting for you to venture in.
4:00 P.M. Reserve a music room and get your Taylor Swift on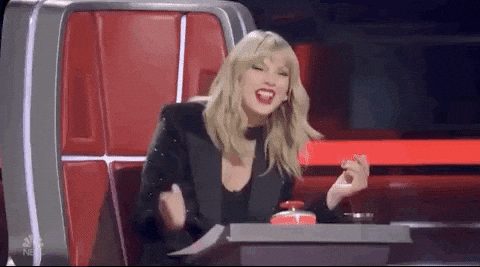 A little music for the soul offers a great way to destress. Tapping into your musical side is easy at UCLA with the reservation system. Several of the residential halls have music rooms in their commons. If you are like me and don't have one in your hall, it only takes a few minutes' walk. Play your favorite songs and have your moment.
"The music rooms offer an escape from the noise and the busyness of college. I feel like I can rest within the walls of artistic expression, whether practicing piano, songwriting, or just jamming with friends," UCLA freshman Jordan Tritasavit said.
Not to mention, UCLA also provides music studios where you can record your work. This includes recording booths and sound systems. From composing music in the music rooms to recording it in the studios, you can explore your musical passions to the fullest. Channel your inner Taylor Swift and make the most of this super cool opportunity. Plus, it costs absolutely nothing.
5:00 P.M. Attend a pop up fair in westwood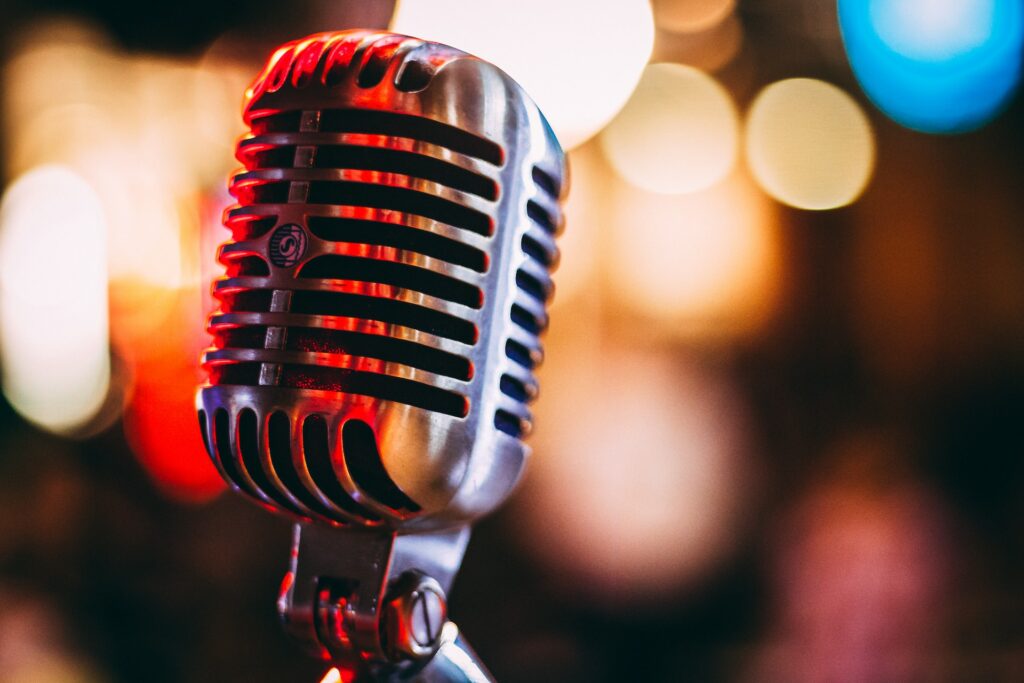 Westwood provides a variety of events you can attend during the quarters. Just recently I attended an art-themed event. Once, I went to a super cool booth where people wrote poems on typewriters inspired by a card you filled out. I kept it to this day. You can also grab some great coupons and enjoy the live music they always provide. With the sun setting and all of the pretty colored lights, the fairs are a lovely activity.
6:00 P.M. Grab some dinner in Sawtelle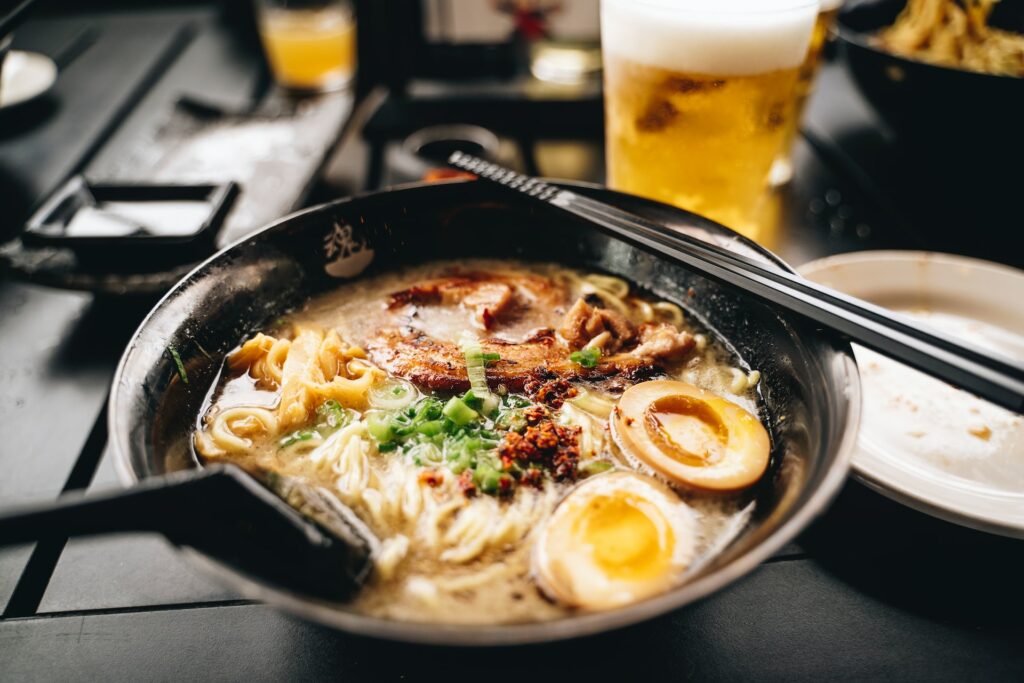 So far, it has been a long day. Now, just sit back and enjoy a meal. Refuel and refresh for the night to come. Luckily, Sawtelle resides only a little over 10 minutes away. A dinner at Sawtelle has never not satisfied me. Some of the highest reviewed spots include Daikokuya Sawtelle and Yoshinoya.
"Whether spontaneously or planned, I love going to Sawtelle with my friends for a quick Daiso-and-dessert run," UCLA freshman Josephine Ellena said. "Everything is so close to each other that we can visit Tatsu Ramen for dinner and get sweet taiyaki from Somi-Somi right across the street (or boba a block away if that's what we're feeling). Nights munching through Sawtelle are definitely one of my favorites."
I'm going to put an emphasis on Tatsu Ramen. That restaurant changed my life the moment I saw the Tatsu Ramen Burger on the menu. And then changed my life once again when I bit into the delicious and innovative burger. You will not find disappointment in Sawtelle. I recommend heading there with an empty belly.
7:00 P.M. Watch sunset on the Janz Steps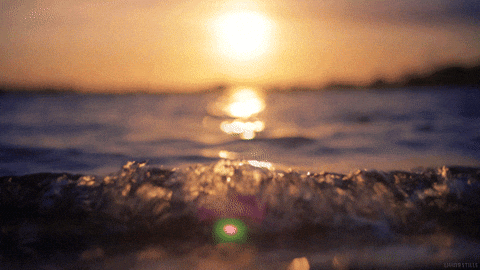 With sunrise at Santa Monica, we need to close the day with a great spot for a sunset. Good thing I know just the place. The Janz steps rest between two green hills, which offer a perfect for lounging. Catching sunset at Janz steps means that you will watch Royce turn a bronzed red color under the sun. Aka: UCLA's golden hour.
8:00 P.M. Go grab some Diddy Riece for dessert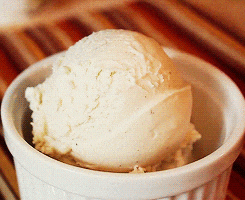 Some may say that Diddy Riece is overrated, however you must try it at least once and decide for yourself. For a yummy sweet treat, Diddy Riece is home to a bunch of delights from ice cream to cookies and brownies. Not to mention shaved ice. Personally, I had one of the most decadent shaved ices I ever tasted. So if your sweet tooth calls, Diddy Riece is here to answer.
OR 8:00 P.M. Grab some yummy Gelato at Café 1919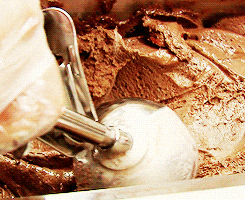 If Westwood is too far for your sweet tooth, resting up on the Hill resides a great option. Just recently reopened, Café 1919 has been quite the hot spot as of late. They offer gelato, sorbet, soft-serve, and pastries. Not to mention unlimited toppings! And all for a swipe in case you want to save your pocket money.
9:00 P.M. Go to karaoke in K-Town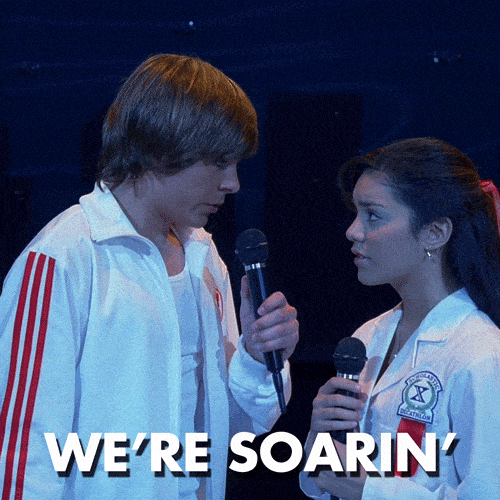 Did you ever wish for your High School Musical moment? Or maybe even that magical moment when Troy and Gabriella meet at, that's right, karaoke? A ton of karaoke places wait for you to own the night with your singing skills. Or lack thereof. Either way, a fabulous activity for you and your friends to enjoy.
OR 9:00 P.M. Go to a movie premiere (we recently had Harry Styles and Kevin Hart on the scene)
UCLA's location beside Westwood brings its advantages. For instance, do you happen to be a huge fan of Harry Styles? Or Paul Rudd? Perhaps Zendaya? Or maybe Kevin Hart? Well, just this school year alone all of these celebrities have walked the streets of Westwood during their premieres. So, make the most of that UCLA privilege and head out to Westwood when you know your favorites are going to be there.
10:00 P.M. Go watch a Game (whatever sports are in season)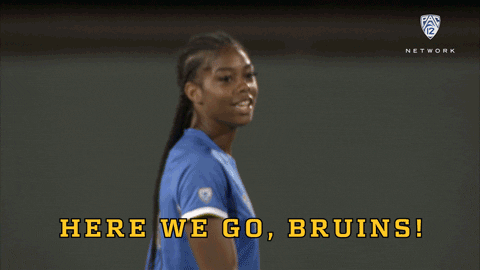 GO BRUINS!!! You should most certainly go show your support at any bruin match out there. Not only is it fun to make an occasion out of it, but you might find yourself oddly engrossed by a sport you never held any previous interest for like rugby or in my case baseball. With new games always around the corner, go adorn yourself in any blue or yellow paraphernalia. Or both. And mark the dates for those USC vs UCLA games because you won't want to miss that.
OR 10:00 P.M. Grab Late Night at De Neve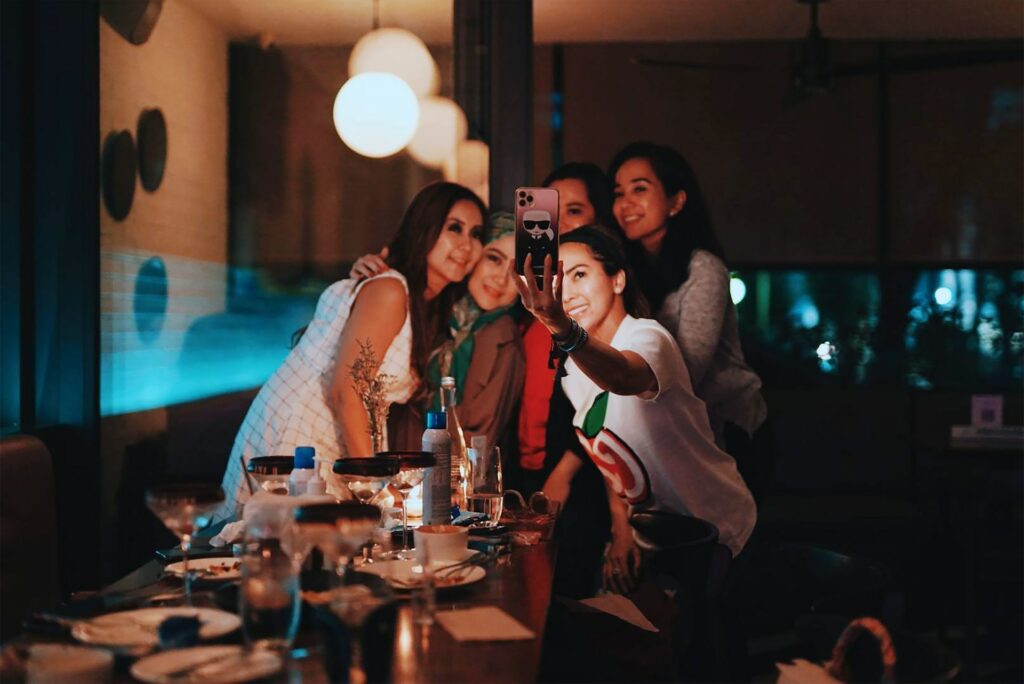 Now this is a special one. Late Night at De Neve always hits the spot when those cravings kick in. Opening at 10 pm and closing at midnight, that fried food calls to you. With a dessert platter for those who need a little sugar to their famous chicken tenders and ranch (emphasis on the ranch), Late Night never misses. They also have chili cheese burgers, a chicken sandwich and even vegan chicken fingers. All that can satisfy your late night needs.
11:00 P.M. Watch a late-night movie at the regency theatre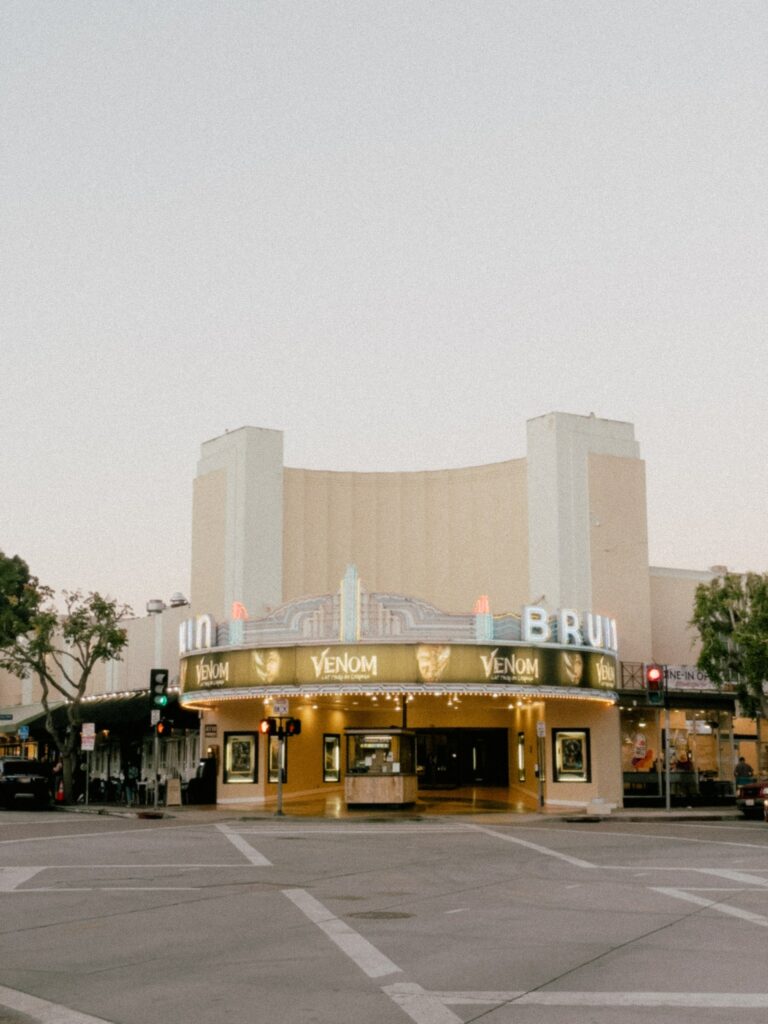 The Regency Theatre claimed a place in my heart as one of my favorite spots. Just the look of it made me want to go in regardless of the film that was playing. The ginormous theatre seating area honestly shocked me. I have never been in a movie theater quite like it. It felt very reminiscent of an opera house. Perhaps the dramatics of it drew me in, but when watching the film "A Knock at the Cabin", dramatics suddenly seemed quite in line for the occasion.
OR 11:00 P.M. Dance the Night Away at Rocco's (if you are over 21)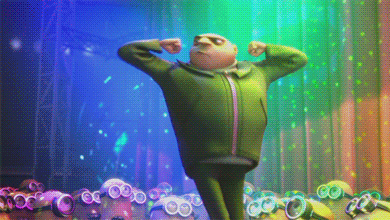 Do you want to go get your dance on? Well, if you are 21 or older, I know just the spot: Rocco's. Rocco's Tavern earned its reputation for the good times promised behind closed doors. With great music and even greater reviews, Rocco's offers a great way to let off some steam after a week of hard work. I have only heard positive reviews, so it must certainly be worth a try.
12:00 A.M. Head Back to the Lounge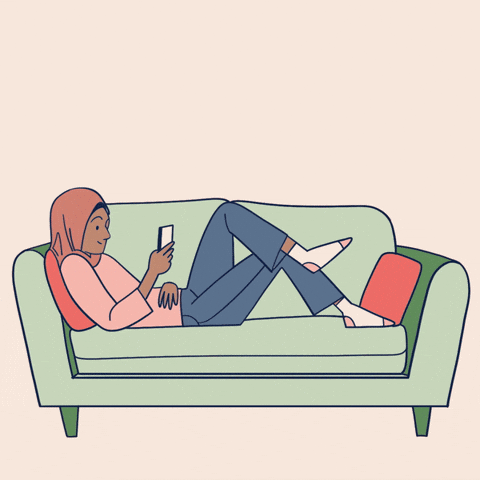 Okay, let's be real: it has been a long day. Lots has happened and it is time to have that chat dissecting all the day's events. So, where better than the comfy cozy lounge at the end of your dorm hall. Get back safe, take a seat on the worn couch and enjoy the peaceful time. After the rowdiness of the day, a little peace and quiet before bed can do you well.