The bar: A great place to celebrate an epic fail, heartbreak or victory. Bars satisfy hunger for a greasy appetite alongside a buzz from tonics, beers or wines. Bars become the place you get to know your friends better since they get drunk enough to tell you embarrassing moments or funny secrets. Most importantly, bars offer cheap booze during the afternoons and late evenings flexible when you need a drink to soothe the pain of getting a quiz you bombed back. Here are a couple of bars that surround the University of California, Los Angeles that you should definitely try out for fun, especially after walking up and down Bruin Walk or worse—the Janss steps. UCLA students definitely need to treat themselves after that work out.
1. Sepi's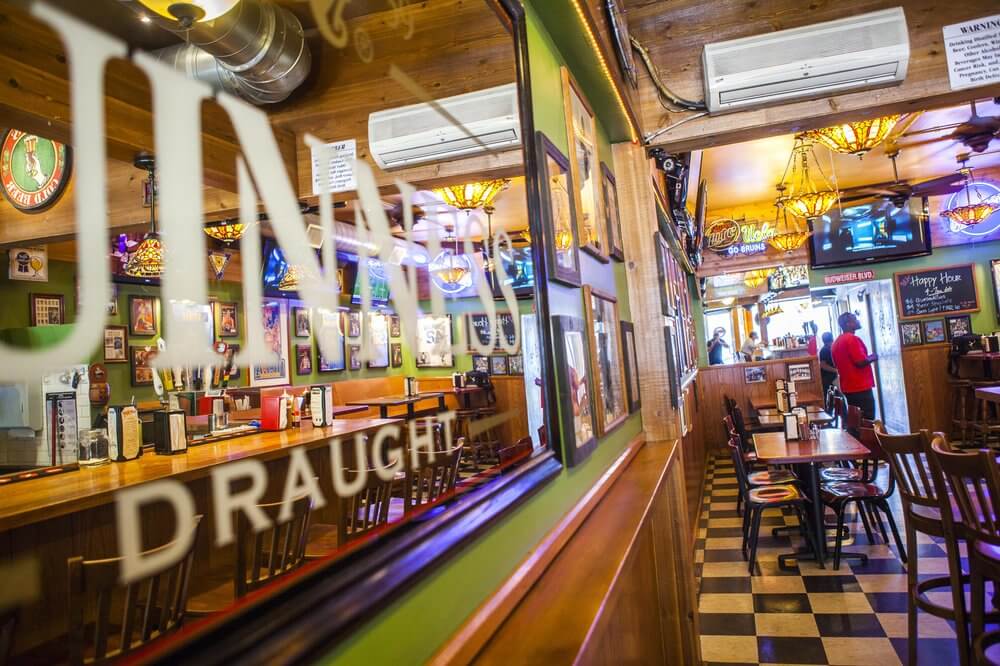 Down the street of Le Conte with checkered flooring and bar stools, serving lagers and ciders is Sepi's. Sepi's Happy Hours from 4–7 p.m. give discounts on pints, mugs and pitchers, a great deal for a cool and sweet refreshment of a 90 Minute IPA. Their happy hour changes from 7–11 p.m. and offers pitchers of Mongo IPA and nacho specials. Cheesy meaty nachos and booze creates a magic combo in Bruins' tummies during a hot and sticky day after walking all over campus. Even more appealing? Sepi's menu has a Veggie Delight sub for all our bruin vegetarians out there. The Veggie Delight is a mouthful with lettuce, tomatoes, avocado, sprouts, cucumbers, onions, olives, Swiss & cheddar cheese, cream cheese and red wine vinegar dressing. Open since 1969, Sepi's has served rowdy college students for almost 50 years.
2. Barney's Beanery
https://www.instagram.com/p/BIqDBErDDvs/?taken-by=barneysbeanery&hl=en
Barney's Beanery on Broxton Avenue serves juicy hot wings and spicy jalapeño poppers that go well with a nice cool beer or a tonic. Sounds like the perfect combo for watching a football game. UCLA fourth-year Sheena Carrington said, "Barney's has become the go to place for students looking for a frat or sorority vibe since O'Harra's closed. Barney's always has specials so I make sure to check them out before going." Lined with license plates and sports gear (Go Angeles!) from wall to wall, Barney's lets you get your drink on while upping your Insta game. You'll see that Christmas lights hang from the ceiling to give a light glow around the room—sounds like an awesome vibe to me.
3. Basement Tavern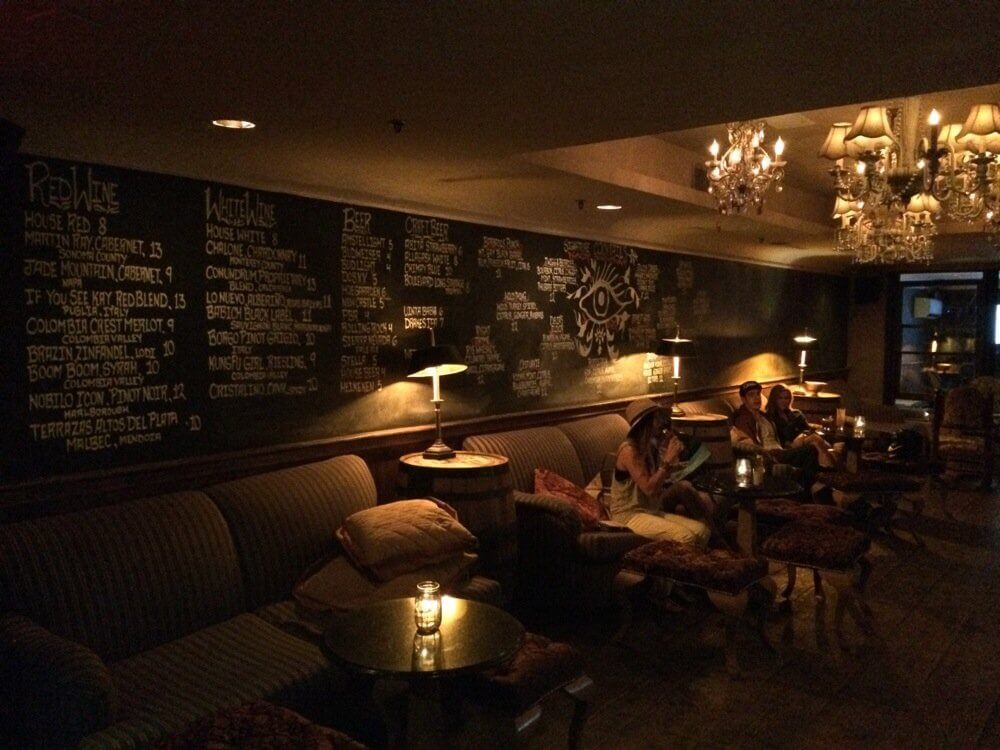 Basement Tavern in Santa Monica, UCLA's neighbor, satisfies bruins need for exploration in the libation department with catchy tonic names like snakes on a plane. A bourbon tonic provides relief after submitting a 10-page paper to celebrate. The tavern has happy hour every night from 5–8 p.m. with $5 red and white wines and $3 beers like Coors and Blue Moon. Basement Tavern sets up live performances that you can find on their online calendar with a variety of bands to create an impactful scene bruin's can enjoy. Bruins can rock out to music from heavy rock to reggae with cheap drinks if they make the drive out, or bus ride from Westwood to Santa Monica. The twinkling lights in Santa Monica's boardwalk and the stunning view of the Pacific as you walk over to Basement Tavern will inspire you to act a bit wilder than usual.
4. Bar Hayama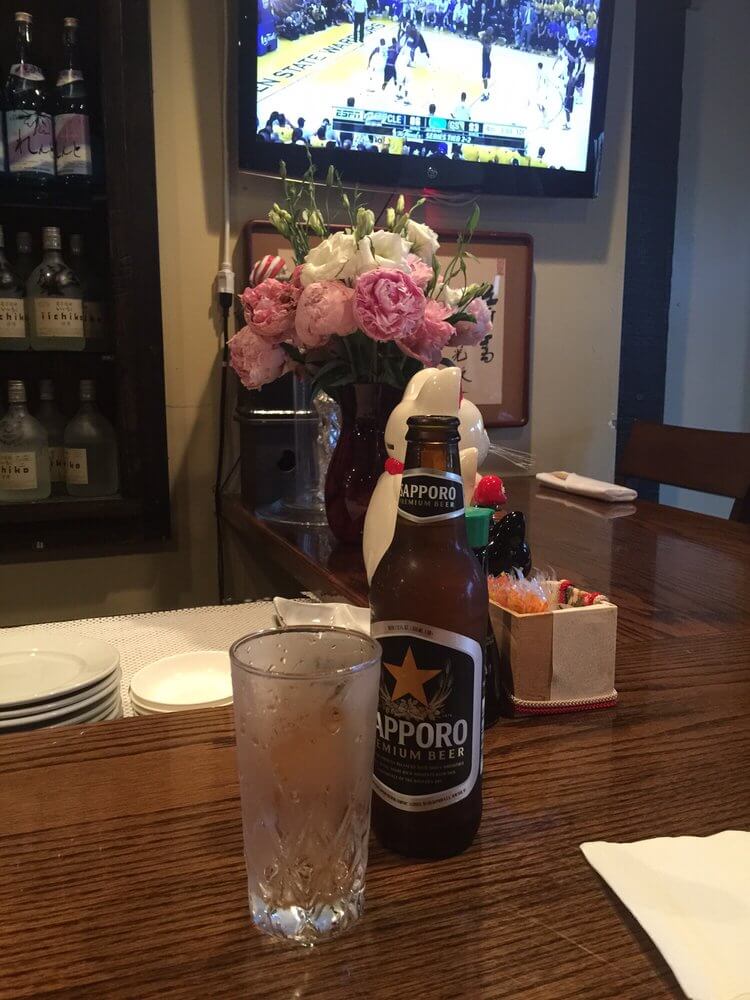 This bar on Sawtelle Blvd has table cloths and candles with low light settings, giving the room a more intimate setting. The bar, however, has a variety of sake from original sake to pure rice sake. Sweet Patato Shochu, steamed potato with 24 percent alcohol, either on the rocks or with hot water will certainly give Bruins a unique drinking experience that will make them forget about their day. They make it even easier for us, since their menu is organized to help customers find "their brew" of sake. Personally, I'll order a Moon Princess sake because marshmallows in any kind of beverage tastes sugary and delicious.
5. Frida Mexican Cuisine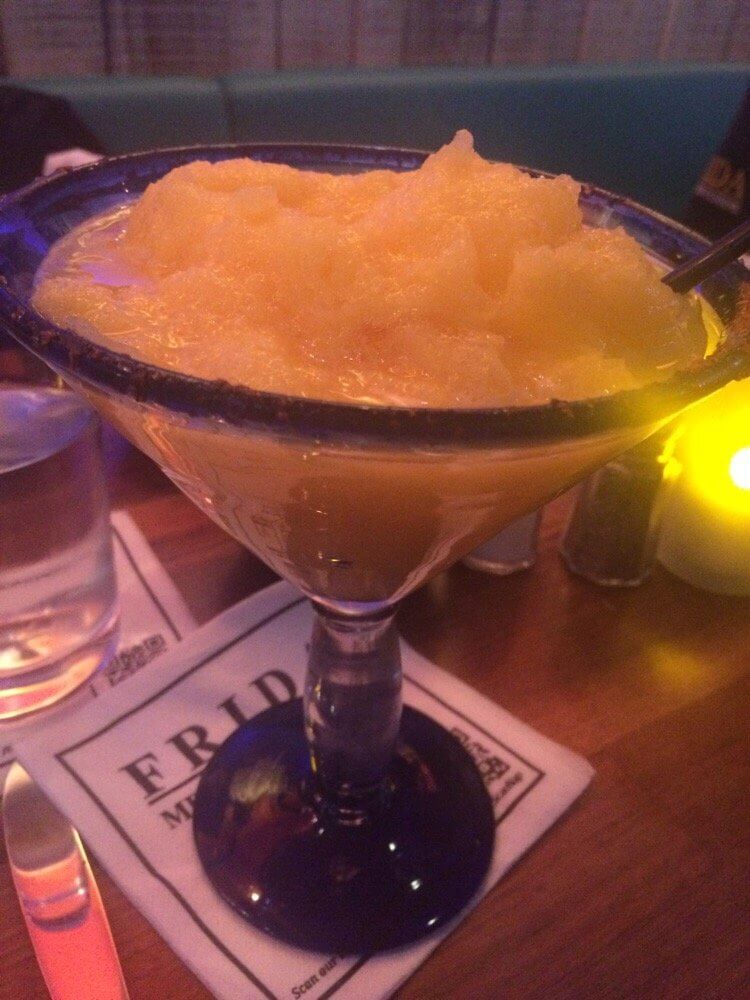 Besides the famous namesake, this Mexican restaurant on Lindbrook Drive offers a great mini-fiesta for students at their table with a fresh lime margarita and fajitas. The décor might be too stylish and modern for traditional Mexican décor, but the spicy and earthy taste of tequila goes down just the same. UCLA recent graduate Lacey Woolston said, "Frida's is a good place if you're looking for margaritas with a kick of tequila and delicious guacamole." Frida's offers Happy Hour all day, so Bruins can grab a drink whether their classes end late or early.
6. Yen Sushi & Sake Bar
Looking for some good sushi and semi-cheap sake or beer? Bruins need to check out Yen's when looking for a good drink without the bustle and crowd of a frat house or dive-bar. Yen serves Japanese and Korean food, but more importantly offers traditional Japanese sake and fusion sake. "Yen's is a combination of Asian and Western style, people don't have to sit crisscrossed to get good beer like in many other fancy Japanese restaurants," said UCLA fourth year Yen Hao. Bruins trying sake for the first time should check out Eight Peaks, which resembles tequila in the spicy and semi-sweet after taste, while Crazy Milk delivers a sweet creamy texture.
7. Brü Haus
https://www.instagram.com/p/BDwcllAjYKg/?taken-by=bruhaus
Brü Haus on Wilshire Blvd supplies sweet cherry ale and lager for five dollars during happy hour. Translating to witches in Spanish, the bar's name reflects its mysterious and dimly-lit atmosphere. Bruins can enjoy a sweet ale or a strong and earthy lager like a Weihenstepha. The room in Brü Haus resembles a warehouse, somewhere modern day witches probably hide, with low lighting and televisions hanging on the wooden wall above the bar. The seating area ranges from bar stools to comfortable sink-in couches. Sounds like everyone will find their preferred place to knock back their drinks and flirt with that cute guy a few seats over.
8. The Glendon Bar and Kitchen
https://www.instagram.com/p/4H2POJDWNU/?taken-by=glendonla
If Bruins feel like dancing the night away, they should definitely visit The Glendon Bar and grab some of their cocktails or wines. Cocktails feel like a sweet consolation after we a tough day of inputting data into an Excel sheet at the lab. The real kicker? If Bruins get hungry shaking those calories off or need something to pair the apple cocktail with they can head down into the restaurant for some late dinner. The Glendon Bar offers two periods of Happy Hour everyday from 4–7 p.m. 10 p.m.–midnight. The Happy Hour Specials vary from strawberry margaritas to tacos, or half price off wine bottles. Translation: Perfect for the #brokecollegestudent life.
9. Mom's Bar
https://www.instagram.com/p/BEy9Uf2psd8/?taken-by=momsbarla
Mom's Bar on Santa Monica Blvd definitely satisfies the adult-life-sucks vibe by selling cheap drinks. Organized events like bingo night happen each week, and you'll even find a dance floor where Bruins can shake it off with the DJ's throwbacks. For those of us worried about security, keep in mind that they have a bouncer at the front door. San Jose State University third year Karina Avilez said, "Mom's mule is my go to drink when I want to let loose [at Mom's bar]. I love how everyone is willing to take shots and play Pac-Man or pool. I made a couple of friends here that I still meet up with when we're all looking for a night to let loose." Don't worry—she's partially a Bruin thanks to her participation in a mentoring program at UCLA.
10. Palomino
Palomino in Westwood boasts an impressive list of alcoholic beverages satisfying each and every Bruin's poison. I can't wait to visit during my senior year and order all of the drinks listed on the menu. How can anyone pass up Bloody Mary's with a twist or Moscow mules? "I love the Tierra Mia liqueur because it has a hint of coffee. I love coffee in general and to have a alcoholic beverage of Tierra Mia coffee makes me love it more," said UCLA fourth year Reyna Flores. Palomino has such an extensive drink list that they even serve a Tierra Mia coffee liqueur. If you don't understand my shock and happiness, Bruins, please Google map a Tierra Mia Coffee and go live life.