Is it really possible to miss home when nature walks in Costa Rica, the Eiffel Tower in France or temples and palaces in Japan dazzle you? You wouldn't think so, but then, your 21st birthday hits. You start to think about bar hoping and grocery shopping and realize you've been drinking every weekend and, of course, never been carded. So how can you celebrate finally becoming legal in places where people start drinking as early as 16? Instead of throwing a pity party, plan a fabulous fiesta.
1. Choose a Scenic Location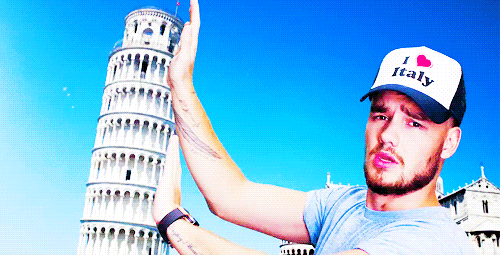 You won't miss America when surrounded by some of the most breathtaking views of Europe. Instead of wallowing in homesickness, find a place that will make your evening magical. "Chugging wine by the Leaning Tower of Pisa was a pretty fun way to celebrate," University of Kansas senior Katie Keleher said. When you get back you might not know if the tower actually leans or if the wine had something to do with it, but the blurry memory can feel just as special as American bar hopping.
2. Plan a Trip
When abroad, there's no such thing as stuck in one place. Studying in London but missing the sunny skies and beach? Hop over to the sparkling waters of Santorini, Greece to search for your Kostos while embracing a birthday vacation. "I loved all the places I had the opportunity to visit but I think Greece was one of my favorites because it was just so relaxing. We went to Santorini, which is an island, so we spent our days swimming, watching the sunset every night and exploring the island," Southern Connecticut State University senior Meaghan Tetro said. Clear blue water and Greek sweets instead of birthday cake? Sounds like a fair trade to me.
3. Ditch the Drinks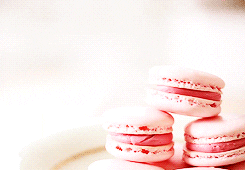 Instead of trying to make 21 happen, embrace the customs of the your temporary home. If your new city lacks an endless supply of alcohol and a raging nightlife scene: Don't panic. You can still make memories by embracing a quiet night out in the stars or with 21 Japanese sushi pieces, 21 French macaroons or 21 Swedish meatballs. The typical shots of tequila will pale in comparison.
4. Find Americans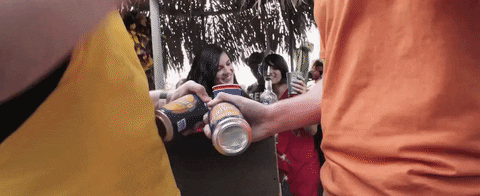 Ditch Europe for the evening and find an American bar. "Drunken Ship [an American bar in Rome] was a favorite place to go to while abroad because it felt like a bar back home. Good music, beer pong and they played NFL games on the screen!" University of Arkansas junior Kegan Bragg said. The people in the bar know how to throw a night to remember (though chances are you probably won't). "I liked meeting other students who were studying abroad and hearing how their experience was going, it helped create a little community of American students so even though we were thousands of miles away it didn't feel like it was so far," DePaul University senior Stephen Talty said. If you're trying to tally up to 21 drinks, take a shot every time you meet another American. Make it a double if he's from your state and then make sure your friends will help get your drunken American-self home.
5. Bring America to Europe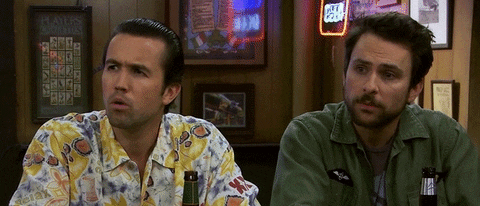 Convert a bar into America for the evening. Tell everyone the importance of your 21st birthday and most will not only be willing to help, but also might treat you to a birthday drink. "I celebrated my 21st birthday about a month after arriving in Dublin for my semester abroad. I knew I wanted to ring in the day with other Americans who would appreciate the significance of it all. However, my friends from Australia and India and Spain were just as excited for me," University of Virginia senior Lara Armstrong said. Even non-Americans understand the importance of turning 21 and will want to help you live it up.
6. 21 Friends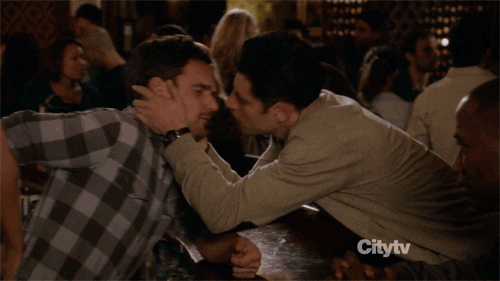 In Italy, bars usually look empty because people spill out into the street. They gather in large "friendship circles" that get bigger and bigger as the night progresses. Challenge yourself not to drink yourself under the table American style, but instead make 21 new friends Italian style and see if you can edge your way into one of these groups. Ciao, bella!
7. 21 Drinks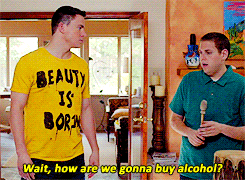 The famous tally, but add your own twist. Test your language skills (and your confidence) by seeing if you can convince 21 locals that turning 21 is a big deal and to buy you a drink. Save money, kill multiple birds with one stone and find out the point where alcohol stops helping your language skills and starts making you incomprehensible.
8. Bond With Your Program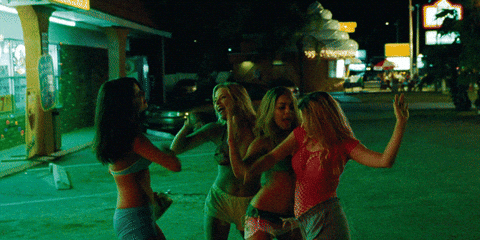 If the thought of a foreign grocery store or buying a pack of gum paralyzes you with fear, take a breath. Instead of trying to meet locals, use your birthday as a time to bond with the other people in your program. "Even if it's early in the semester, or you feel like you don't have many close friends, don't be afraid to invite people you've only met once or twice. Everyone loves the chance to go out and celebrate, and other exchange students are always happy to make new friends," Armstrong said. Keleher agreed. She went to a club in Florence to celebrate and meet people at the beginning of her time in Italy. "It was super fun to celebrate together with everyone in the program! It made it way more special and fun!" Keleher said.
9. Embrace the Change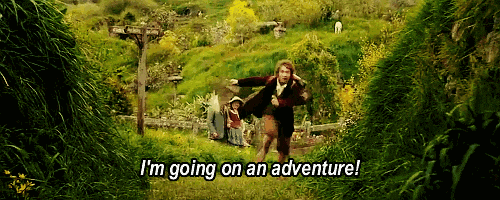 Why mope about missing America when your study abroad locale provides a completely different night out? "Last semester I studied abroad in Singapore and while I did not celebrate a birthday there, many of my friends, my roommate included, did. To celebrate we went out to dinner and hung out in the downtown core. The fact that we could walk anywhere or just hop on a bus or train and get across the country in a few minutes was certainly a special experience," said University of Virginia senior Byron Harvey. "What I admired about celebrating there is that we were completely mobile. Unlike in America where you kind of pick a place and just stay there we were all over the place! It was a really cool experience." Abroad: 1. America: 0.
10. Go for a Classic Night Out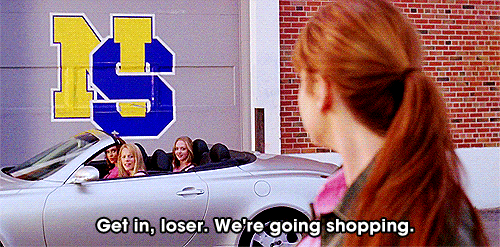 Being abroad doesn't mean you can't still have your classic American style birthday. London School of Economics graduate student Helen Ferrall's friend celebrated in the UK. "The day actually started with a day trip to Dundee—or Scumdee, as some of the students call it for the clean and wholesome character of the city—for some shopping. Then, she and I and a few other girls got outrageously dressed up, and went to start with tequila shots that only cost a pound at the Student Union, then went to a friend's place for some shot roulette before heading over to the most notorious club in town for some throbbingly loud music and dancing!" said Ferrall. "It's a little different in the UK, because everyone can already drink before 21, but it's still a milestone birthday to Americans!" In the end, who cares if no one carded you—it's about what you did, not if it was legal.