The warmer the weather, the shorter the hemline. Clearly, the only way to celebrate summer is to throw on summer dresses and run outside to soak up the sun. If you're looking for some new additions to your wardrobe, look no further than these sexy dresses.
1. The Criss-Cross Back
One of the best ways to wear sexy dresses in the spring and summer months is to go backless. The open back will surely draw attention, and the pastel colors will look pretty on any skin tone. This types of summer dresses are so cute, you won't even mind the crazy tan lines you're sure to find at the end of the day.
2. The Walking Easter Egg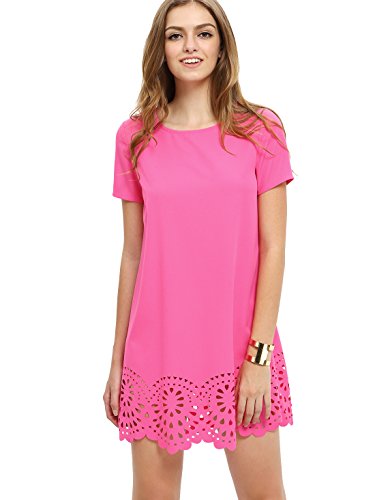 I mean that in the most flattering way possible, of course, and I'm proud to say you'll find summer dresses like this hanging in my closet. When the sun comes out, it's time to throw away the burgundies and blacks, and throw on the turquoises and corals. The warmer weather makes your mood brighter, so why not reflect that in sexy dresses? Channel your inner Easter bunny and rock a brightly colored frock.
 3. The Shift Dress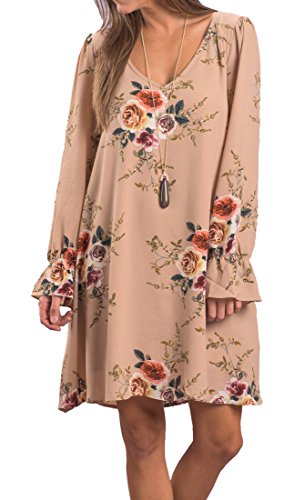 This one feels a little 1970s-inspired. Who wouldn't want to wear summer dresses that look like it was stolen from Megan Draper's closet? This dress can easily be dressed up with some earrings and heels for a night out with a special someone or a fun dinner with the girls.
4. The Wanderluster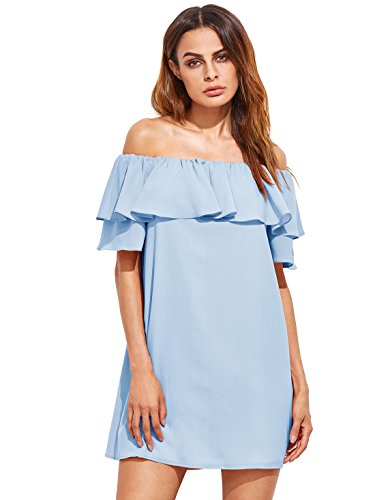 If you sport this dress, you probably have some whimsical quotes on your wall and think of yourself as a "free-spirit." Off-the-shoulder summer dresses scream "summer music festival," so you most likely have "attend Coachella" on your bucket list. I also wouldn't be surprised if you have a feather or dream catcher tattoo (or both).
 5. The Girly Corset Dress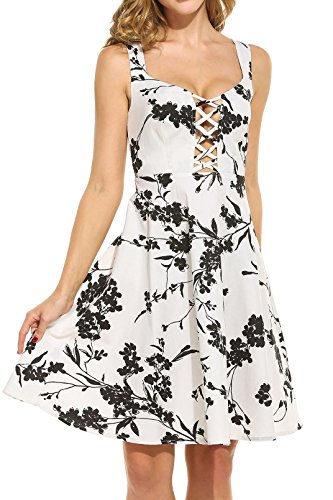 Despite their historical tendency to squeeze your body so tightly it leaves marks on your skin, corsets aren't all bad. These days their purpose is to add structure to sexy dresses and give you a nice shape. Plus, you can probably even go bra-less (extra points for convenience). With a floral or polka-dot pattern, these summer dresses maintain that effortlessly flirty look you know you want.
 6. The Tunic Dress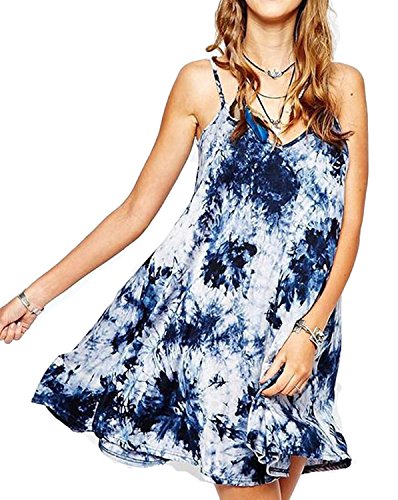 This is one of those summer dresses that flatter any body type. Curvy? Works. Petite? Works. Athletic frame? You got it. With an open back (are you seeing a trend here?) and a short hemline, this dress keeps you cool, but more importantly, keep you looking hot.
 7. The Retro Dress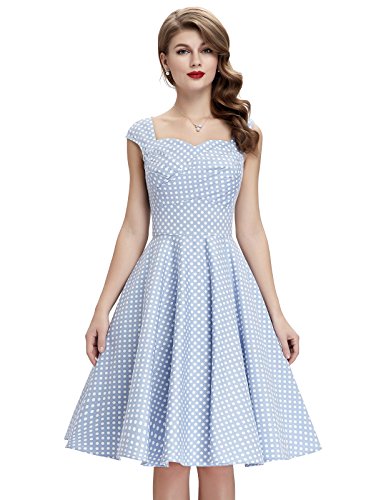 Summer dresses don't get much cuter than this. It takes a certain type of confidence to pull off a 1950s-inspired dress like this, but give it a shot. Pair it with some black pumps and red lipstick, and you'll be unstoppable.
 8. The Contemporary Dress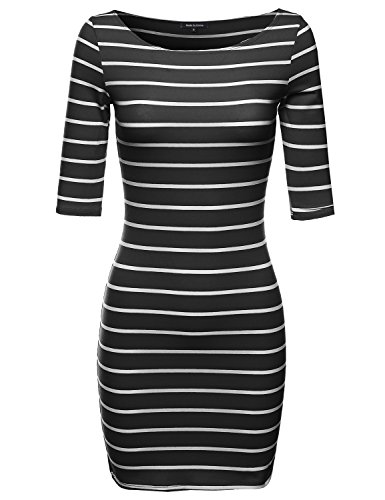 Florals are all well and good, but if the super girly look isn't your thing then this you need summer dresses like this one. With the abstract pattern and the black and white colors, this dress won't only look cute this season, but also can fit into your fall and winter wardrobe. Grab some tights, boots and voilà, you have a sexy dress that can stand the test of time. Because you know what never goes out of style? Black and white, that's what.
9. The Dinner & Drinks Dress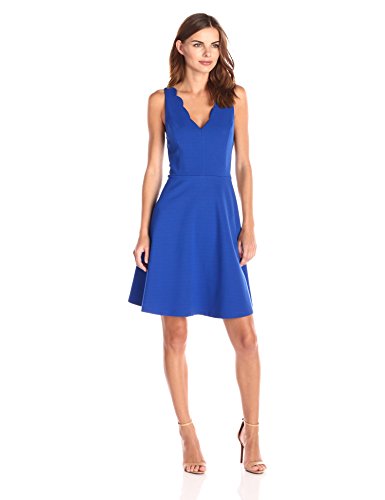 Some girls count on their personalities to ensure a post-date call back; other girls just wear the perfect dress. Seriously, you should consider finding a date just so you can wear summer dresses like this. Decked out in either royal blue or red, you'll be asked out again before you even have the chance to spout out your drink order.
10. The "I Don't Do Dresses." Dress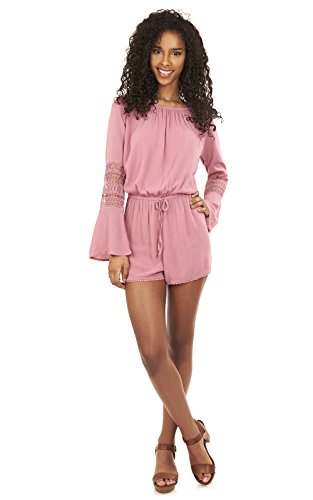 Okay, this isn't actually a dress…it's a romper. But aren't rompers just sexy dresses gone wrong (in the best way) anyway? We all have that one friend who just refuses to wear dresses, no matter how great her legs are, so this one's for her.
 11. The Sexy Maxi Dress
There's this misconception that showing as much skin as possible is the only way to be sexy, but really, it's all about being selective. If you're going to show cleavage, cover the back and vice versa. Summer dresses like this maxi goes to the floor, giving you the liberty to show a little more skin on top with a plunging neckline and cutouts. It's a win-win.
 12. The LBD
How can you not include the classic little black dress? I like this one because it's a cool twist on the traditional LBD. It's fun, it's sexy and can be worn for multiple occasions. Though LBD at its core, the deep V and mesh back make it refreshingly original.
 13. The Hopeless Romantic
Summer dresses like this one are perfect for a dinner party or if you need to be someone's plus one for a wedding. Everyone loves lace, and the colors are so soft that the dress is just as feminine as it is sexy. And red is perfect for a summer romance.
 14. The Special Occasion Dress

Before you get too attached, be aware of the hefty price tag. Yes sexy dresses can get expensive, but it might be worth the splurge. A girl can never be over-prepared if, for example, an A-list celeb decides to take you to a ritzy party on some city rooftop. A girl can dream, right? Basically, life is hard. Buy the dress.
 15. The Leave Nothing to the Imagination Dress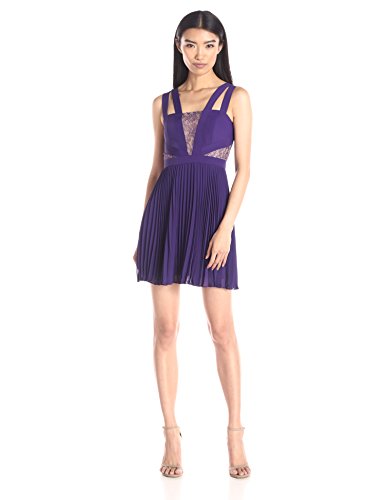 Every girl has one of these sexy dresses in her closet. You know, that dress anyone over 30 would be mortified if they caught you wearing it. It's tight, it's short, it screams, "This is my last shot, promise." You can get it in white or black, maybe signifying an angel or devil? But who are you kidding? If you're wearing this summer dress for a night out, you're definitely listening to the devil on your shoulder. And hey, more power to you.
*Updated on April 25, 2017 to include Amazon shop links.