We all know that when it comes to being a freshman, it becomes inevitable to make a couple hundred mistakes along the way. Fret not—we stand here to help you avoid one of those mistakes. Frat parties are the number one parties for freshmen to attend, so we compiled a list for all of you freshies (and other college students) on what to wear to party all night long(er), like the song, in a fraternity's party house.
Check out these top five go-to looks for girls:
1. Black on Black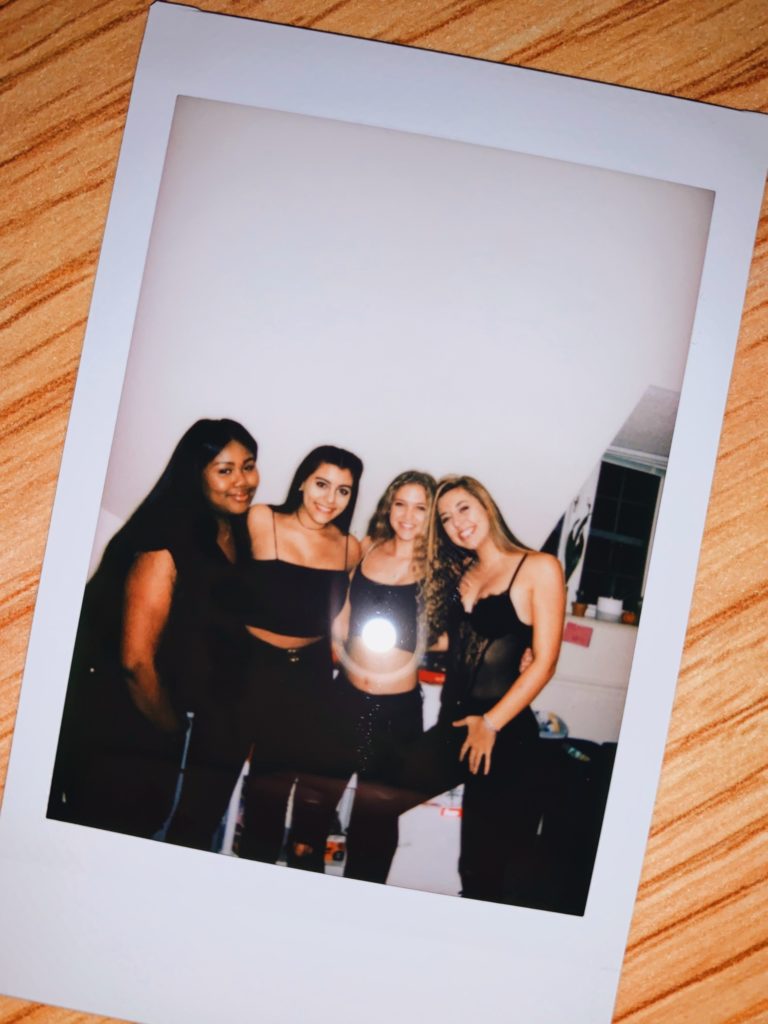 You never go wrong with a completely black outfit.  However, your outfit must not give off middle school emo phase vibes. No matter the weather, it helps to avoid wearing layers because it does "get hot in here" as Nelly proclaims. Frat houses tend to always get extremely hot, sticky and smelly, so prepare yourself. Serving looks in all black will make it all worth it, along with the iconic frat party music — throwbacks, remixes, and everything in between.
2. Crop Top with a Tight Mini Skirt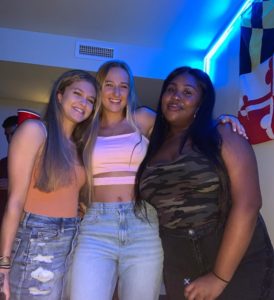 Crop tops climb on top of the "cuteness" ladder and stand as a classic go-to, but adding a fun mini skirt completely ties the look together. You look girly yet not too dressed up. "It's comfortable and I can breathe in it. It's more dressy than what I wear during the week," said Oluyinka Akinola, a sophomore at the University of Maryland. Denim skirts, leather skirts or lace-up skirts look chic tend to come off as great options to pair with a basic spaghetti strap or short-sleeve crop top. Let loose and let the fun begin the fun, but just make sure not to get too low (skirt may rise, yikes).
3. Crop Top, but with Jean Shorts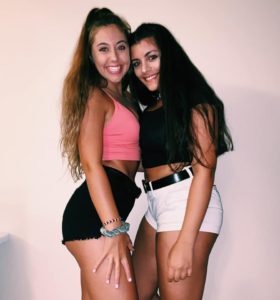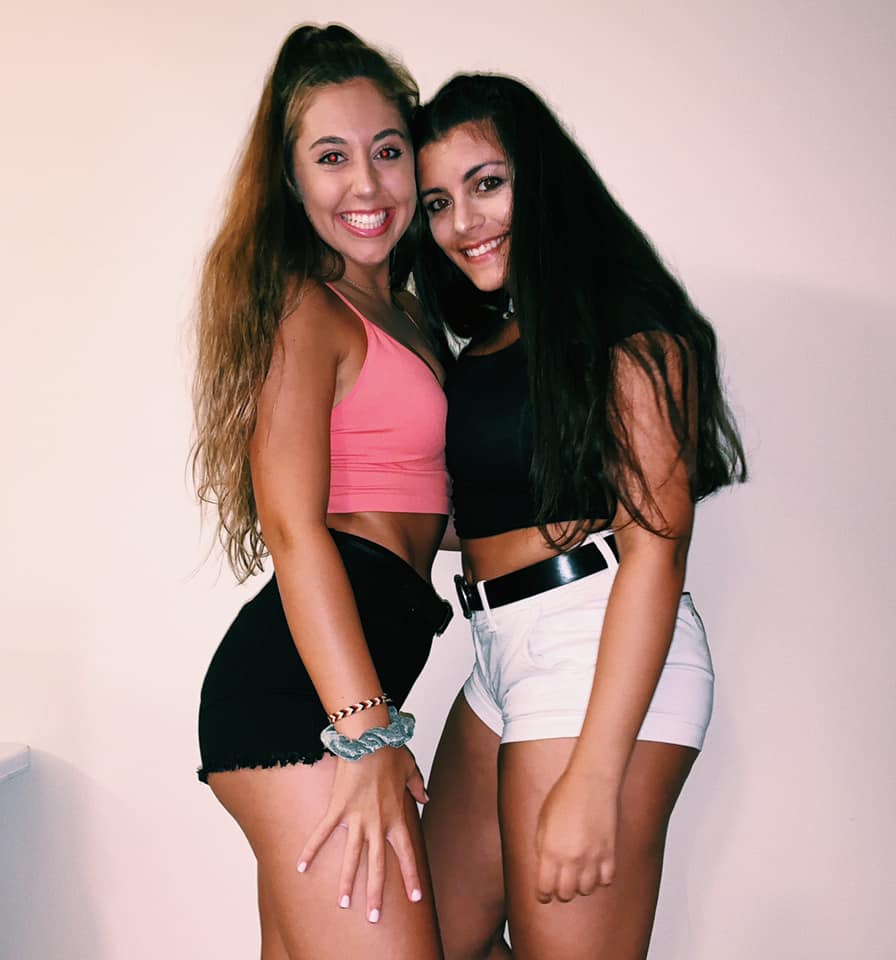 Like we said before, crop tops equivalate to a go-to. Most crop tops look cute and also quite flirtatious #justgirlythings. If laziness sets in and you want to seem more casual for the night, then try pairing your favorite crop top with a pair of jean shorts. "It's stylish but comfortable. It's my go-to outfit," Jessica Schwarz said, a sophomore at the University of Maryland. Rips in the jean shorts add more badass vibes if you feel like trying that mood for the night. Since most jean shorts look relatively plain in color, you may want to wear one of your crop tops that shows some sort of design, lace, open back, halter or a tie-up in the front. "I like to wear colors and jean shorts match with everything. I won't get hot when I'm dancing," Molly Zardus said, a UMD sophomore. If your bottoms look plain, make sure your top makes up for it.
4. Mesh, Mesh, Mesh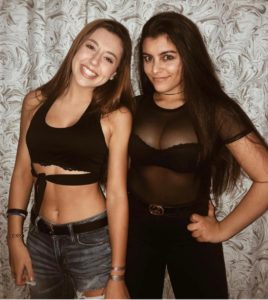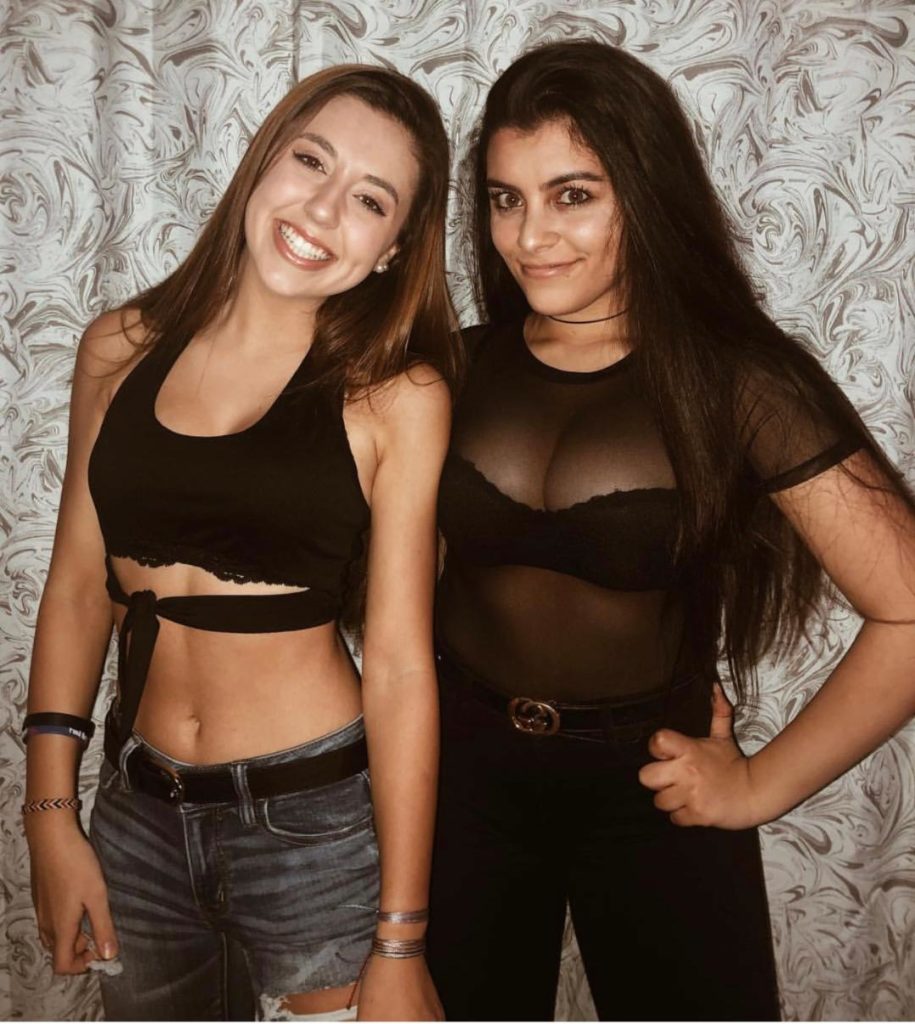 Oh my gosh, this trend made a statement and overall really kicked it this year. Mesh tops work great for music festivals, concerts, bars and surprise, surprise frat parties. Mesh tops long-sleeve or short-sleeve paired with a bralette or bando underneath looks so chic. You can choose to pair this with anything like a cute skirt, denim shorts or a pair of ripped jeans (if you can stand the heat in the frat house).
5. Tube Top Be Popping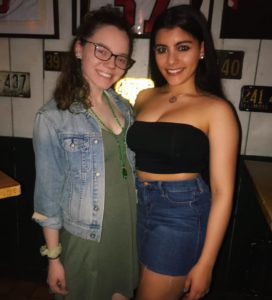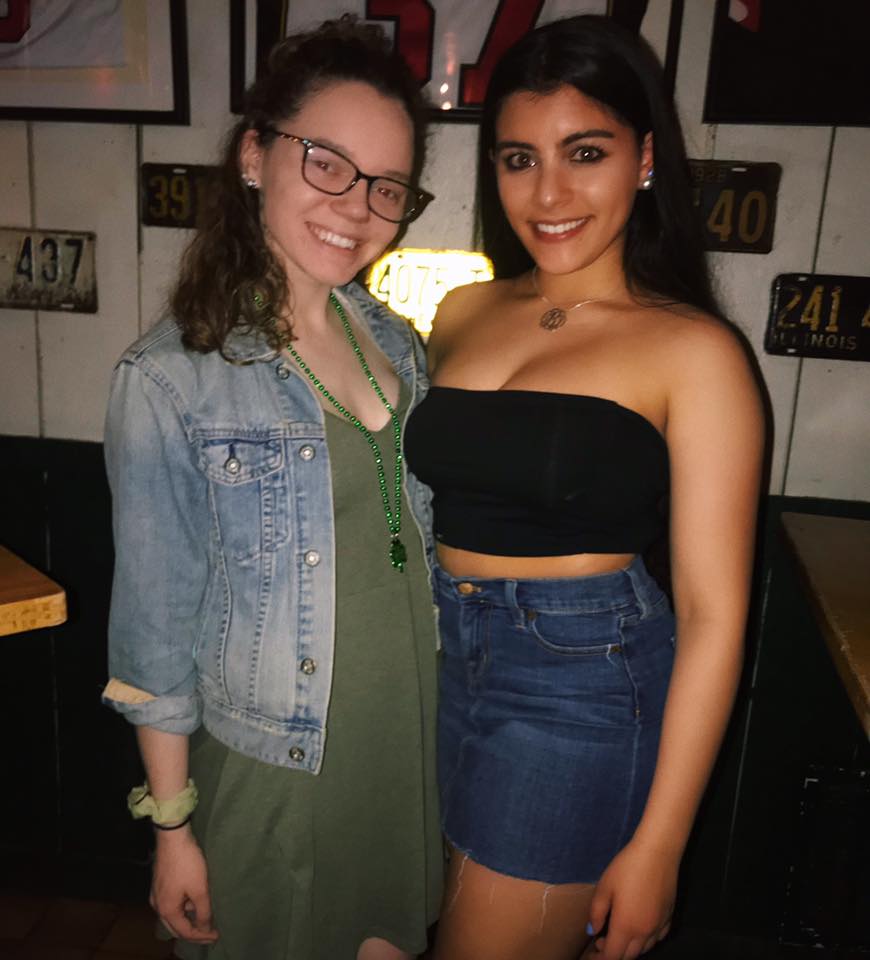 Flaunt those shoulders that hid during private school. If you want something more versatile, tube tops look aesthetically pleasing and work with a cute skirt, denim shorts, or mom jeans, ripped jeans, skinny jeans. "I would rather expose my shoulders than my stomach. Frats get really hot, so it's nice to have my back out," Kate Savinelli said, a sophomore at UMD. Sometimes you rely on sticking to the basics because in reality, frat parties get pretty dark and crowded, so why try harder than you really need to? Also, a lot of stores sell tube tops for inexpensive. And who doesn't like a good steal?
Don't worry, boys— we got some tips for you too:
6. Total Frat Look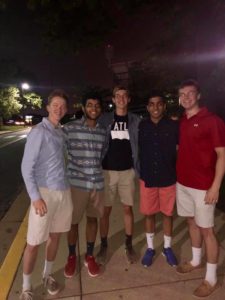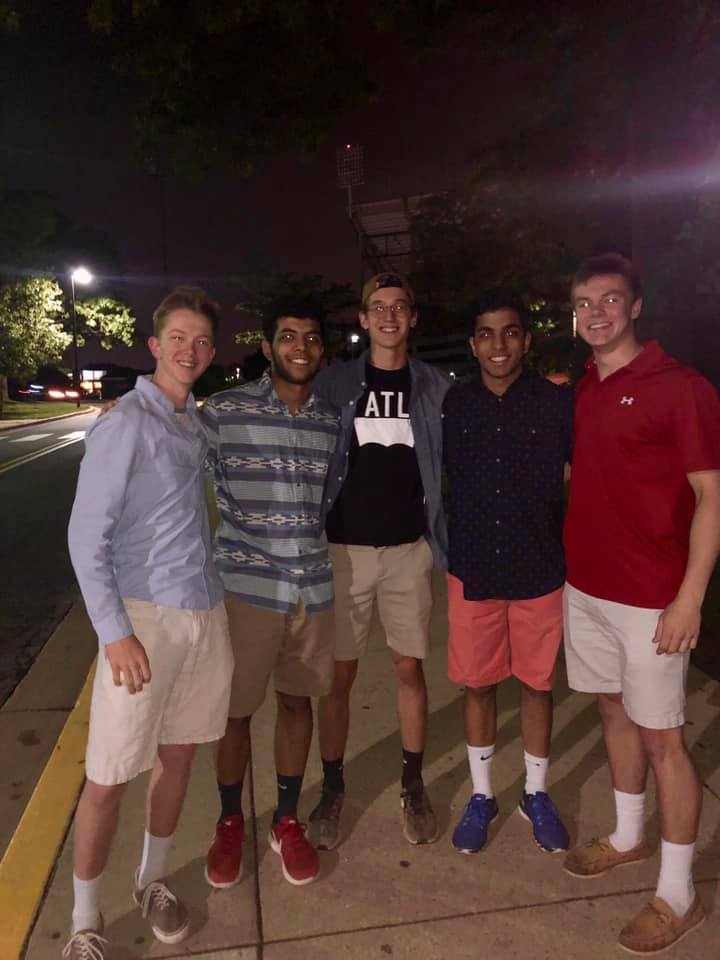 Button up shirt, khaki shorts, Nike crew socks and a pair of vans. Wear this basic outfit and blend into everyone else's look at the party. "I wear it to look more attractive," John Caporaletti said, a sophomore at the University of Maryland, Baltimore County. You may even avoid getting charged to get in because you look like one of the brothers. If you want to change it up a bit, add a Vineyard Vines hat (preferably backward). Just one piece of advice: you may look like Chad, but don't EVER act like a Chad. Please and thank you next.
7. Sports Jersey and Khaki Shorts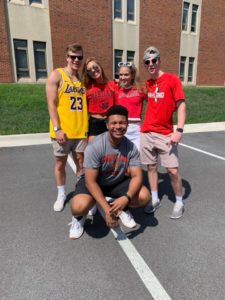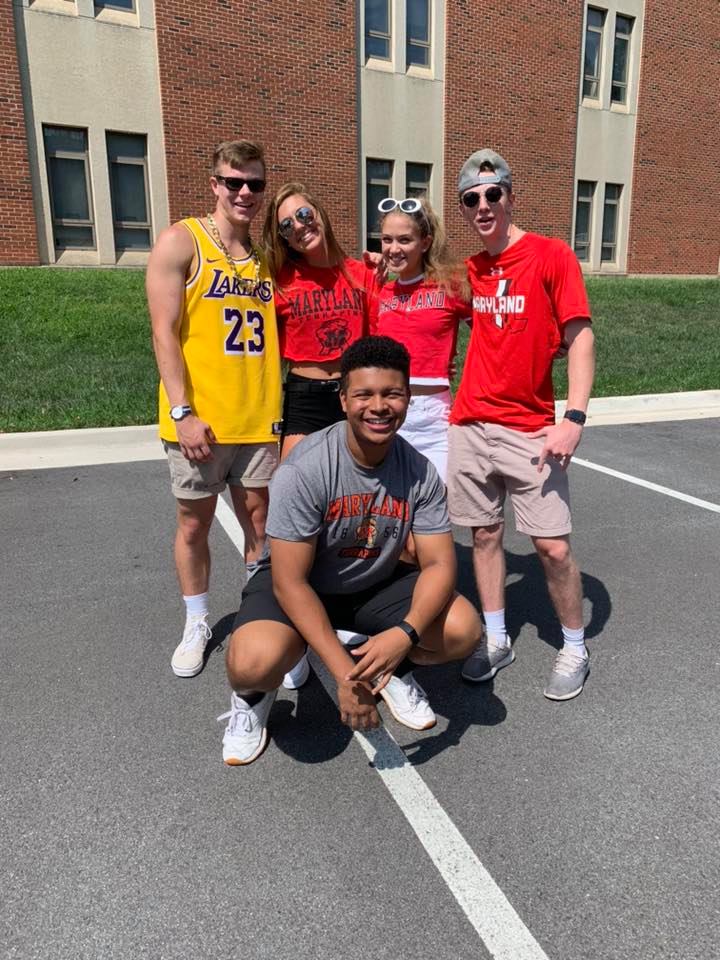 Look in your closet for a jersey that represents your favorite professional sports team or even your college's sports team. This go-to look for boys serves as simple and creates a "masculine" vibe. Want to receive extra acknowledgment? Wear an icon's jersey such as Derek Jeter or LeBron James. One tip—make sure you don't get too much alcohol spilled on it, but if it does you better run home after the party and clean it (for the next frat party, duh).
8. Vineyard Vines and a Pop of Color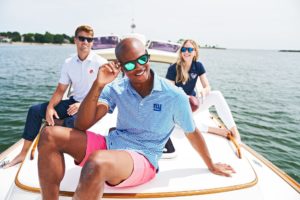 Vineyard Vines stays a constant staple for boys' going out clothes. So, go dig into your packed drawer of VV apparel and find a VV t-shirt. To spice it up a bit, ditch your basic tan khakis and look for some khaki shorts with a bright color. Blue, green, red or pink? Totally frat boy. Wearing this helps you to fit it if you just want to blend in the crowd; don't even worry. To tie it all together make sure to grab your usual Nike crew socks and your beat up, dirty, beer-smelling Vans and hit the road.
9. Cut-Off Tees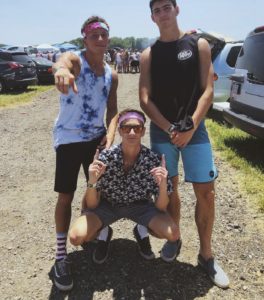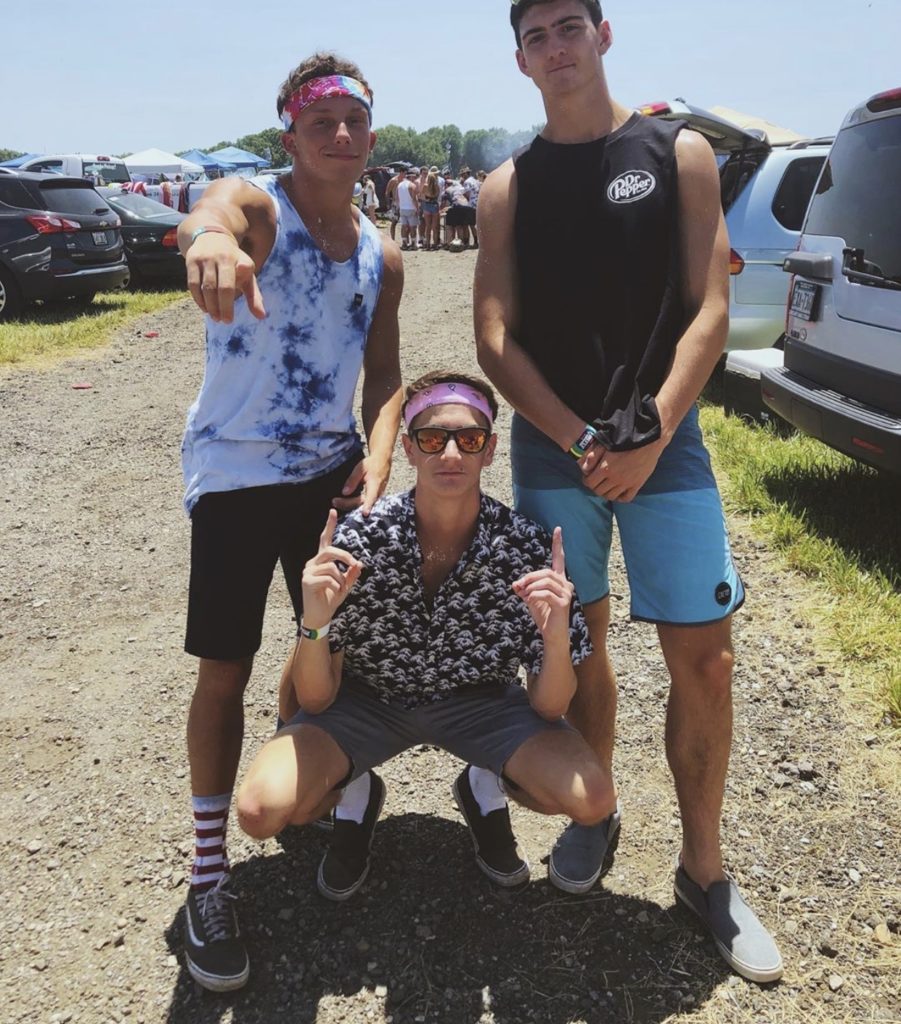 Want to prove to everyone you worked out all summer long? Grab one of your cut off shirts or find an old t-shirt and DIY it into a cut-off. Grab some scissors, snip snip and finished. Pair your cut-off shirt with some khaki shorts of whatever color you desire. Boom. Done. Your outfit looks completed for a frat party. The bonus includes that instead of getting beer all over your sleeves, the beer just sticks to your arms and looks all sleek and smooth.
Want to look soooo frat and super simple? Throw on a polo. Go online or walk to your college's bookstore and buy a polo with your school's logo or mascot. Like every other outfit pair a polo with the classic shorts—khakis. School pride and achieving a good time—I say you got a two for one deal right there. Also, look out for that additional clout on your social media when people see that you go to *blank college or university. We love college.