For some incoming freshmen, going to your first frat party feels like a rite of passage. You survived syllabus week, and now the time approaches to feel out the party scene. Maybe you spent the last few semesters completely immersed in your studies and didn't have much time for partying, but want to start now. However, college parties at your university differ greatly from house parties back home. Not quite sure how to navigate through the shark tank?
These tips will ensure that you'll both come out crowned queen of the frat party and make it home safely.
1. Never go Alone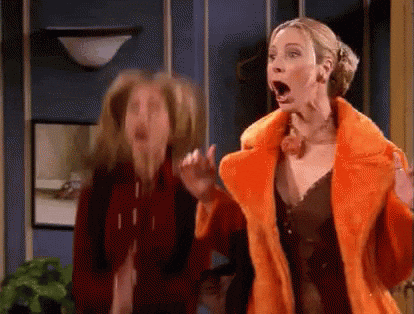 You may think you can handle it and you may have everything under control. But, no matter how in control you feel, never go to a college party alone—especially if you don't know other people going. Try to get a friend to go with you. You can help each other out, like when you stand in line for the bathroom, but you realize the hunch punch is about to run out. One of you can go refill while the other holds their place in line. See? Friends benefiting from friends. And if none of your friends want to go initially, drag them along anyway. Most of the time both parties end up having a great time
2. Have a ride there and back (just in case)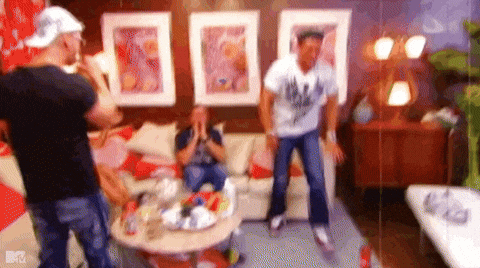 Sia described college parties perfectly in her song Chandelier when she sang, "One, two, three, one, two, three drink!" Even if you don't plan on drinking that much, you never know what you could end up getting into. You want to have a designated driver to and from the party. Drinking and driving never ends up a good choice and it could put you and others at risk. "One of the first things I figure out is who's calling the Uber," Florida State junior Drew Inman said. Keep in mind, towing companies make a lot of money Friday and Saturday nights just from oblivious, young college students who simply don't know any better. Avoid all of the hassle of trying to explain to your parents why you withdrew $150 from your savings account and just use one of those oh-so-trendy cab services. The quickest way to ruin a fun night out? Trying to walk to your car only to realize it has disappeared.
3. Don't let fear stop you from branching out and talking to people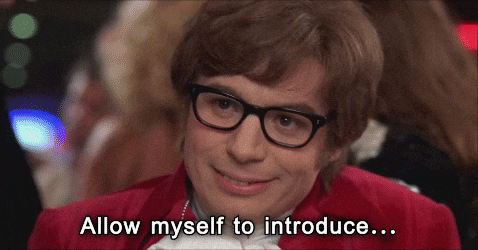 Similar to the first day of school, you probably feel nervous and anxious but you just want to make new friends at your first college party. Yes, you came with your friend initially, but never feel bad for making an effort to get to know new people. You'll find college as the perfect time to branch out, explore and really figure out yourself as a person. The best way to do that comes with talking to people.
4. Lose a game of beer pong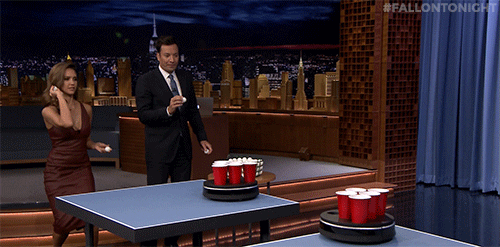 Not planning on competing in the beer pong Olympics anytime soon? Even if you don't qualify as number one for beer pong, try your luck at a party game or two and see how you do. No one can actually say they rock at drinking games. They serve as an icebreaker and a way to laugh at yourself. "I'm obviously not the best, but they're still fun and who cares if you lose," Florida State junior Kelsie Merritt said. Don't let the fear of embarrassment get in your way. Step outside of your comfort zone. Who knows, you might even get lucky and a cute boy may try and improve your game by charmingly teaching you the best wrist movements to use when throwing the ping-pong ball.
5. Dress cute but comfortably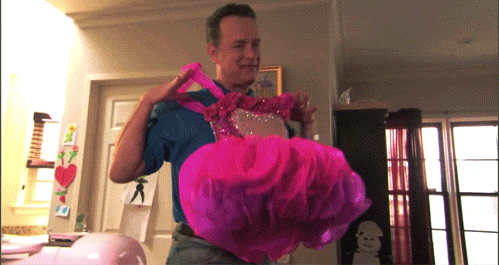 Those bright red stiletto heels look adorable, but the blisters sure won't tomorrow. Some girls wrongfully believe they have to wear heels to parties. In reality, it all depends on your personal style. "My go-to outfit is always a cute crop top with a pair of sick jeans," FSU senior Brooke Alford said. If you've always worn heels, put on your fiercest pair, stroll into the party with confidence and own it. If Chuck Taylors fits your style much better, put those on with a sick leather jacket and nothing can stop you. Whichever style you feel most comfortable in should end up as the one you rock to the party. You never know where the night may take you, and you definitely don't want to silently scream all night because your feet hurt so badly.
6. Never leave your drink unattended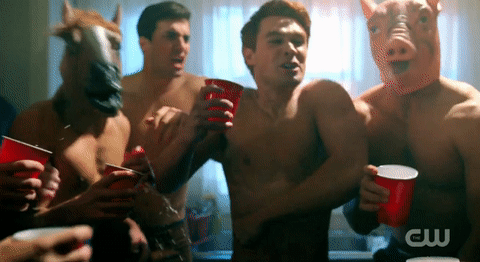 Everyone says it, but it still comes as crucial advice. In college, in a new environment, surrounded by completely new people, you have to remember: You can't trust everyone. Even the cute guy who's been giving you eyes all night. If you leave your drink to go say hi to another friend at the party, throw away that cup and get a new one. It feels easy to think that something like that could never happen to you, but you can never take too many precautions. Always better safe than sorry.
7. Don't bail on your friends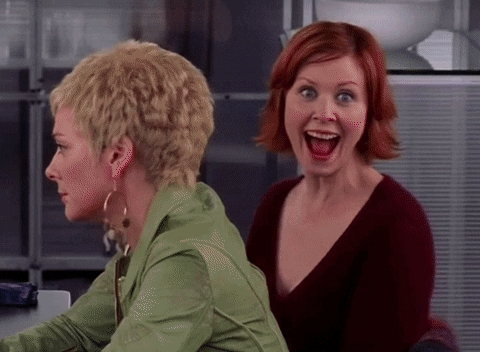 You should leave the party the same way you arrived, and that doesn't always mean in style. If you came with your friend, leave with your friend too. Or, if you have other plans for the rest of the night make sure to let your friend know. The worst feeling in the world comes when you emerge from the bathroom, look for your friends and realize they've left.
8. Have some awareness of your surroundings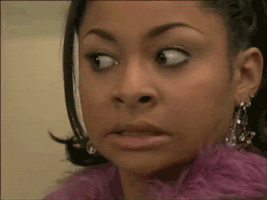 You don't want to get so caught up in an intense game of flip cup that you lose your friend with whom you came to the party. It feels easy, in the mist of drinking and having a good time, to lose track of the activity in your environment. Keep yourself aware of the people around you. Make a pact to stay accountable for each other. "Remember that we all have a responsibility to take care of one another and intervene if we see a friend, classmate or stranger in danger of violence," FSU Associate Vice President for Student Affairs Angela Lauer Chong said. Enjoy the party, but don't get lost in it.
9. Come prepared for wherever the night takes you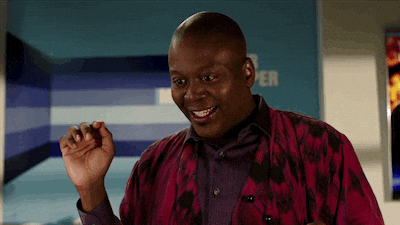 Just when you thought you couldn't take anymore, you get a text from someone showing the address to the after-party. You can't say no. After all, when will you have another time in your life when it feels completely acceptable to stay out all night and neglect your responsibilities? You don't want your fun cut short because you decided to wear those jeans that look totally cute but you definitely bought a size too small. Being prepared comes in many different looks. Always have cash on hand. Instead of going to an after-party, you may end up going to a club and needing money for club cover. Most ATMs outside of bars or clubs charge fees to withdraw money. The extra two or three dollars may not make much of a difference now, but it will half a semester later when you find yourself surviving off of noodles and tap water.
10. Always text someone letting them know you got home safe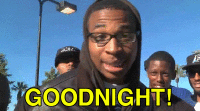 Just like your mom freaks out when you don't answer her phone calls, good friends do the same. You should always notify someone when you get home after a long night. You can't comfortably call parties safe by any means, and many young college students disappear without a trace after long nights of partying. Put your mind and your friend's mind at ease and shoot a quick text letting them know you made it home safe. If you plan on enjoying an alcohol daze, share your location with them—it works just the same.