All your friends went back to school last week; They're turning up during silly-bus week. You still have another three weeks of winter break; You're home, wearing sweatpants, and Netflix just asked if you want to "continue watching" because you haven't moved in the past six hours. In your defense, it's not your fault your winter break happens to be four weeks longer than almost every other college in the nation (thanks UMD).
If you're feeling major FOMO, here's what to do during final weeks of winter break freedom.
1. Knit an Infinity Scarf
Embrace your inner grandma you've kept hidden. The weather (for most of us, at least) feels like global warming doesn't exist, and you can only play so many games of 8-ball on your iPhone before your friends stop responding since now they have real school work to do. Knitting's easy to learn from a quick YouTube tutorial, and you can get out the house to go buy materials. Plus, you can continue binge watching your favorite show as you knit. Making a scarf is productive, right?
2. Watch All 10 Seasons of Friends

If you're going to embark on a Netflix binge–at least make it worthwhile with a timeless show that's easy to get through and has enough episodes to last you through the remainder of your break (and that scarf you're knitting). Your real friends may have abandoned you, but Monica, Joey, Chandler, Phoebe, Rachel and Ross will always "be there for you…"
3. Create a workout regimen and stick to it
https://www.youtube.com/watch?v=Q3QBSmts1Gc
Kayla Itsines anyone? While her BBG workouts may seem a little advanced, you can always take the same high-intensity interval style and create workouts of your own. C'mon, what else are you going to do for the next three weeks? At some point, you have to stop sleeping and take a break from your Netflix binge. Getting a head start on that spring break bod never hurt nobody.
4. Learn how to cook one "adult" meal
Don't underestimate a college student's ability to cook almost anything with a Keurig. But at some point, microwaveable mac-n-cheese and Ramen takes their toll on you–and your body. In just a few years, you'll be moving into a home of your own, and you're going to need a few staple meals up your sleeve. Start simple–salmon or chicken with a vegetable side. Or actually stay in the kitchen and have your mom or dad teach you're their magical parental ways as they make dinner. You'll have everybody fooled by your sophistication and cooking skills.
5. Re-decorate your room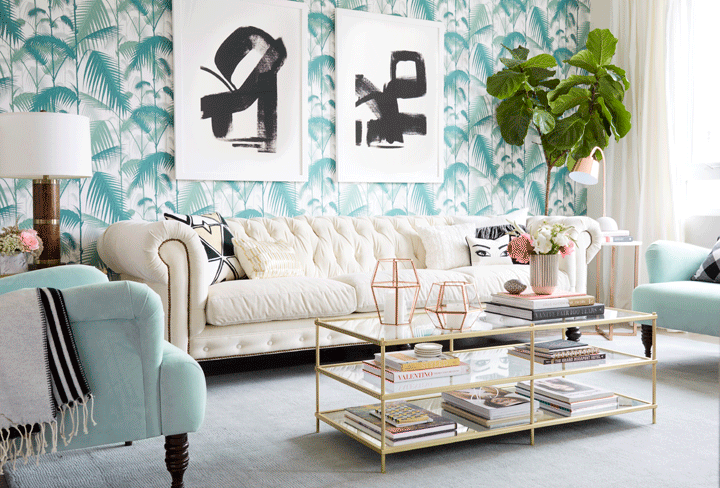 New year, new you, new room? Even if decorating means just rearranging your furniture, a small change could be just what you need for a fresh start to the new year—even if you don't go home that often during the school year. If you're feeling really adventurous (and you're really bored) look up DIY crafts on Pinterest to add some much needed, fresh décor to your room. At some point, that Justin Bieber poster and Cheetah-print Butterfly chair needs to go.
6. See La La Land in theaters because it's amazing
Ryan Gosling. Emma Stone. That's all you need to know.
In all seriousness, everyone has been raving about La La Land since it came out about a month ago. For once, the over-hype is actually accurate. A combination of colors, art, piano, jazz, singing and dancing creates a beautiful love story between everyone's favorite on screen couple (who doesn't wish Ryan and Emma were together in real life?). Be even braver and go to the movies alone. We all need some me time. And we sure as hell don't get it on a crowded college campus.
7. Take a Winter Class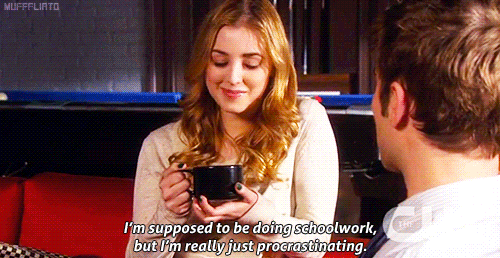 Winter break is called a "break" for a reason. But when you're four weeks deep and you start seeing all the Snapchats of your friend's dying over their Chem homework–you can't help but feel a little FOMO. Sike. But for real, many community colleges offer winter term classes both on campus and online to help you get ahead on credits or get that dreaded Calculus class out of the way. Rumor has it that community college classes are usually a little easier than your four-year university.
8. Learn how to contour
The Kardashians have taken over the contour world–and the real world. But does anyone actually know how to contour? The defined cheek bones "look" is in. And if you've officially watched every quality show on Netflix, binge watch YouTube makeup tutorials this winter break. Maybe you'll even get inspired to become a YouTube guru yourself? Just another activity to start while you have all this free time at home.
9. Read All 7 of the Harry Potter Books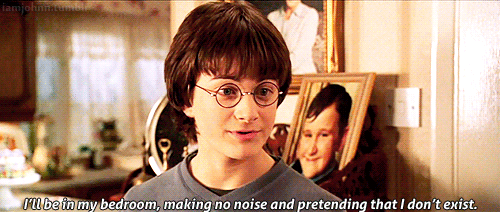 Ah, one of the most classic book series of all time. You can never read the Harry Potter books too many times. "Yeah you've seen the movies, but it's just one of those story plots that never gets old, and the writing is so in depth that it draws you into the characters," University of Maryland sophomore Isabelle Minkin said. Once you read all the books, start watching all the movies–what else are you going to do for the next three weeks?
10. If all else fails…go visit your friends at their schools
You knitted your scarf, you learned how to cook a meal and you've officially seen every movie ever made. Now what? If the loneliness becomes too much, take a road trip and visit your friend for a weekend. Once you see the pile of books and assignments on their desk, you'll wonder why you ever felt bored during winter break in the first place.