After many college kids return home to weeks filled with Netflix and Christmas cookies. The stress of the semester took it's toll and students just want to relax and worry about -well, nothing.
While this sounds delightful as a pretty standard way to spend the hiatus from school, who says that winter break can't be productive, too? In order to make the most of my winter break, I chose to go back to my high-school retail job.
Most importantly, working over break keeps me busy. Getting through all six seasons of Gossip Girl may seem like an accomplishment for some, but I personally go stir-crazy if I sit around that long. Don't get me wrong; I'm always excited to get a break from school and go home. However, without the activities that once occupied my time in high-school, things can get a bit dull. No one sticks around to entertain me while I'm home, so rather than spend my days twiddling my thumbs, I figure I might as well spend some time working.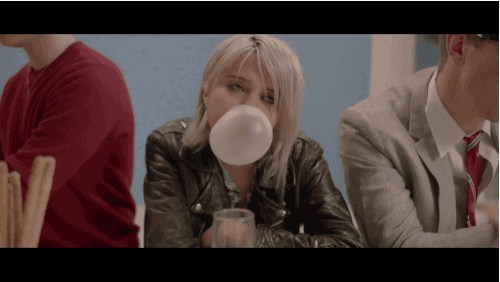 This might sound miserable, and honestly it sucks sometimes. When I came back it seemed a bit startling to see that I'd been scheduled 40 hours (as if I were an adult or something). After facing the reality of several full work days, I kind of regretted agreeing to work. After all, it was Christmastime and I did want to spend at least a little time baking fattening things and watching Christmas movies. But in terms of difficult work, folding clothes doesn't nearly compare to writing essays. Even after an eight-hour work day, I had time to celebrate the season.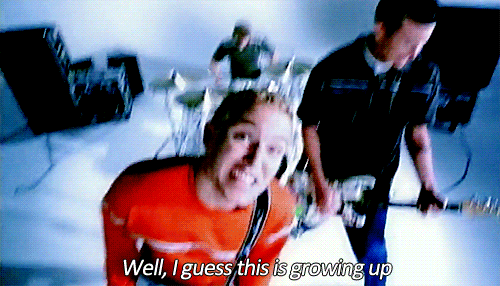 In addition to productively occupying my time, the job provides that extra cash for those Starbucks runs. As someone who tries to contribute to their college expenses, working when I don't have school helped my bank after it tragically depleted first semester. Not only can you purchase serious necessities like textbooks and tuition, but you can also splurge on a spring break trip or have a fun night out. Let's be real—I probably won't regret working when I'm lying on the beach this March.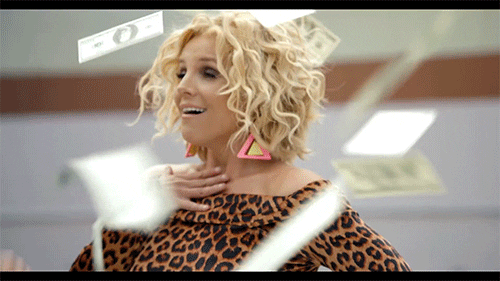 As if I needed extra motivation, I received the unpleasant, semi-annual email informing me that my bill was ready for the upcoming semester. Yippee. Without awesome scholarships and aid, seeing the amount of money made me want to cry…and by that I mean literally cry. Besides actual tuition, spending money remained crucial. It would really blow if I couldn't participate in something because I couldn't afford it.
The odd sense of familiarity that comes with returning to a job I had in high school became an unforeseen bonus. Going to college far away with no one from home makes me appreciate my old co-workers and bosses. It probably helps that I don't see them as often, but all in all it's nice to catch up with people I used to spend a lot of time with and—mostly—don't hate.
Working in retail also gives you this odd sense of confidence. When a customer shows gratitude because you found exactly what they were looking for in their size, you get that much-needed praise. Part-time jobs are pretty damn easy compared to college, and you get the reward of a sense of accomplishment from something that doesn't require hours of studying.
Even though I, unfortunately, worked on Christmas Eve, my bosses ordered everyone Fazoli's and tried to make the best of it. We felt the height of Christmas spirit, so people were actually in a decent mood. A customer became beyond thrilled when I found her a full set of matching Christmas pajamas for her family, which was totally precious. The dog even got a shirt.
Ultimately, while a winter break free of responsibility and full of sleep seems nice, spending some time at a part-time job gave me a bigger reward. The pay-check doesn't completely suck either.