With the prospect of online classes and rare moments of chilling on campus without a care in the world, senioritis feels more and more significant for soon-to-be graduates. More than ever, Class of 2021 Johnnies hope to experience St. John's life to the fullest extent, without succumbing to pajama pant nights of procrastination. Find your groove and live your best senior life while you still can. St. John's welcomes you with open arms.
Read on for the top 10 ways Johnnies say sayonara, senioritis and graduate with a bang.
1. Sight-see around the block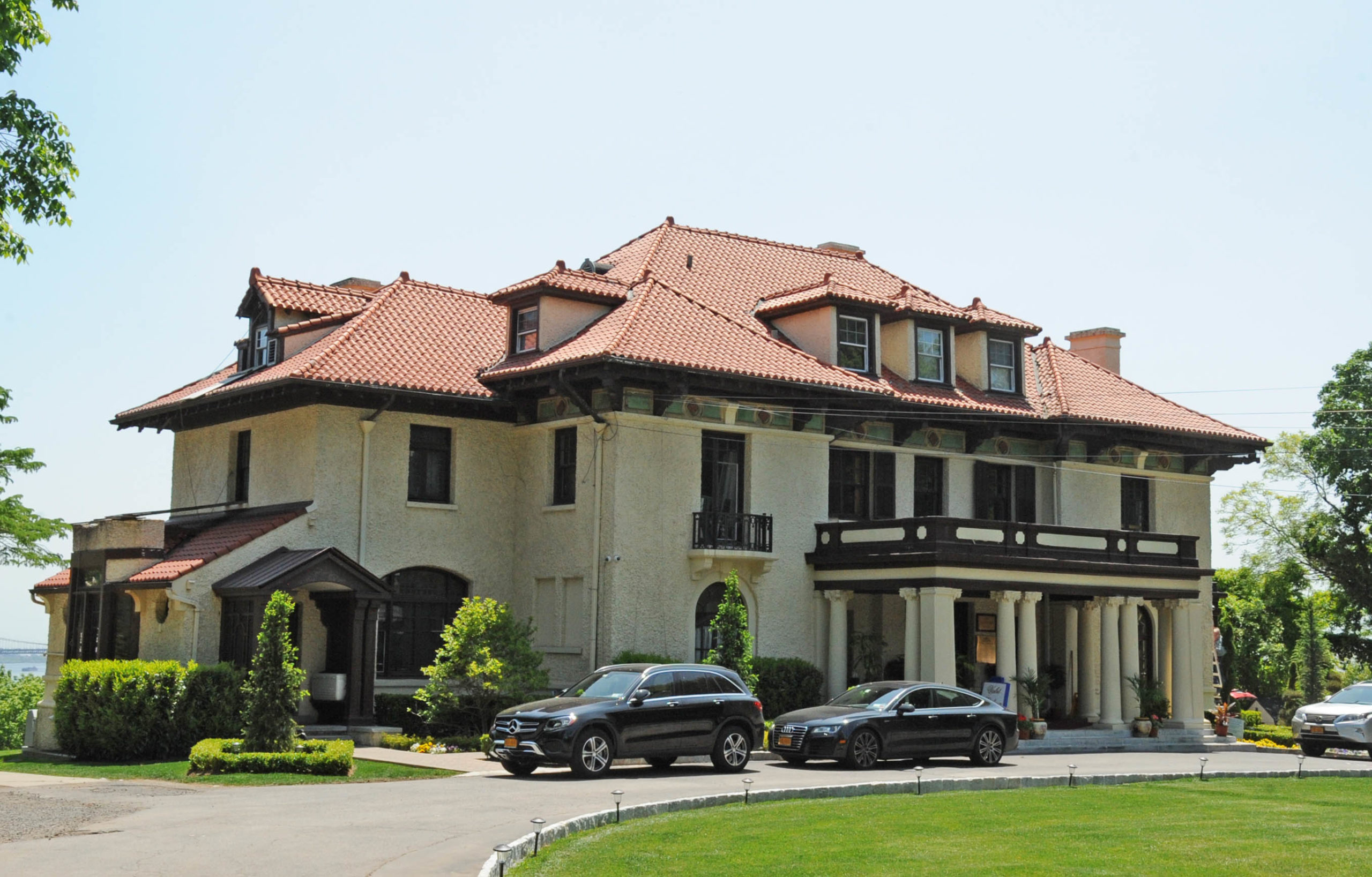 Procrastinate with purpose and do some sight-seeing to get those creative juices flowing. Under the Tuscan Sun vibes, museum-worthy Italian architecture and a magnificent New York City overlook represent some of the amazing views just around the corner from the St. John's Staten Island campus. Casa Belvedere, or "house with a beautiful view," stands down the block from the university. Imagining sight-seers into a world once lived, the sprawling gardens and back terrace water scenes feel straight out of a classic movie. "Casa Belvedere makes you feel like you're in Italy. The back porch is a great place to drink and catch up with friends, while enjoying an amazing view of the Verrazano Bridge," senior Marley Cutrona said. Instead of falling asleep over textbooks, eyes glazing over, take a step outside the library for some much-needed mental escape and spend a couple of minutes gazing at the building's dreamy appearance. Once you daydream yourself into rom-com oblivion, head back to campus and conquer senioritis with a clearer mindset (and several movie adaptations with you as the lead, to be written later).
2. Shhhh, find the perfect quiet space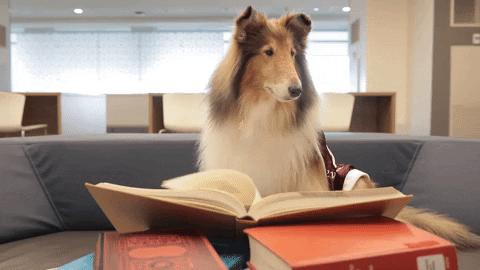 You can't study at home because 10 minutes in you find yourself passed out among pillows and flashcards. Your car doesn't seem to help either, because that Spotify playlist needs to be curated ASAP. Everywhere you go, distractions seem to become the common denominator on a long list of why senior year lost its mojo. Luckily, St. John's campus ensures that all students find a peaceful spot to curl up, hideout and concentrate. "The library is the only place that keeps me from procrastinating, cliché as it sounds," student Dina Said said. "St. John's University's library has two levels: upstairs is for group work and hanging with peers, while the lower level serves as a silent space for quiet studying. There are even massive desks that give you tons of privacy. I have always found that I ace the tests that I've studied for in the library!" Besides the library, there are plenty of other options quiet enough to provide any last-minute cramming, such as a tiny gazebo across from the Great Lawn or the dark and the distraction-less black box theater. Find a spot uniquely for you, bid goodbye to senioritis and say hello to A+ after A+.
3. Ride the Staten Island Ferry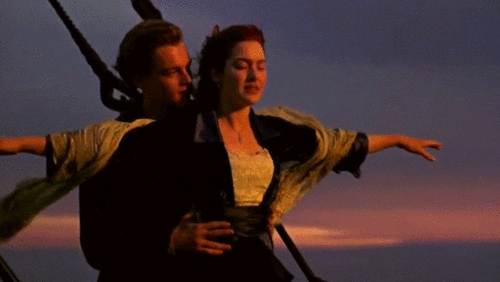 Ever procrastinated so hard that sleep becomes a distant memory, substituted with hours upon hours of cramming, essay writing and the occasional breakdown? Fortunately, St. John's happens to fall just a short ferry ride away from the city that never sleeps. The Staten Island Ferry, only fifteen minutes from campus and half an hour from New York City, provides a perfect spot for easy reading, generating ideas or simply for taking breaks from the homework that just won't quit piling up. A change of scenery, one as breathtaking as the Manhattan skyline, helps St. John's students concentrate on thirty minutes' worth of any assignment. Whether it be reading textbook chapters on the boat or snapping sunset pics for your photography class, the ferry provides solace for Johnnies alike. Instead of traipsing up to the usual corner spot in the library and studying (staring at your phone) until morning, hop on the ferry and let the waves bring forth your midterm motivation.
4. Chill at Silver Lakes Park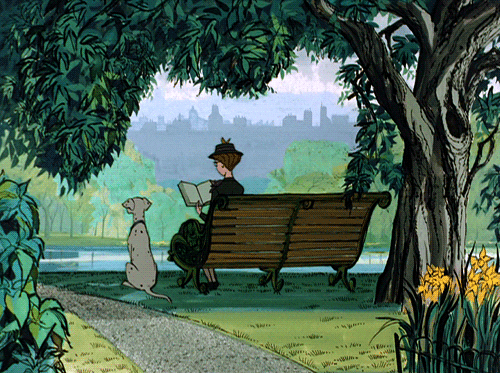 Right down the hill from the end of campus, Silver Lakes Park provides a safe haven for students that require a little downtime after a long day of staring at computer screens. "Silver Lakes is really nice to go to between classes for a little scenic walk or even to sit with friends, hangout or do homework," senior Stephanie Keane said. With trails unfolding around a twinkling lake (full of baby turtles popping up to have their photos taken), endless stretches of green fields, and plenty of dog-friendly areas, Silver Lakes creates a stress-free getaway accessible to all students. "Being outside always seems to make me feel happier and less stressed, and since Silver Lakes is so close to school it gives me a nice calm place to escape for a little bit!" Keane said. With serene views akin to a Bob Ross painting, Silver Lakes guarantees Johnnies the option to relieve academic pressure and spark some homework motivation by removing any and all material distractions.
5. Pick up caffeine at Beans and Leaves Coffee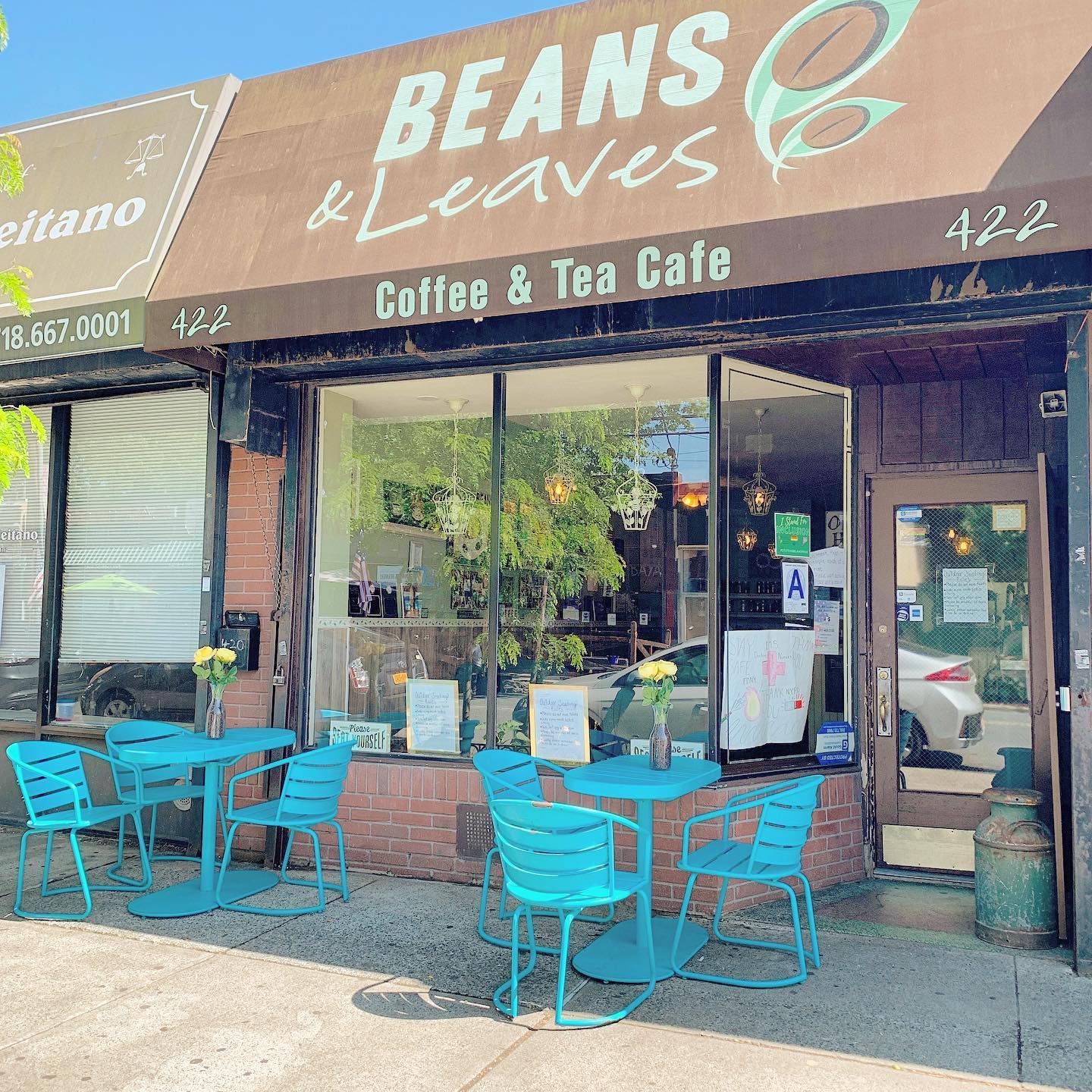 Beans and Leaves, a quaint French-country style coffee house located just a five-minute drive from St. John's, remains a caffeine and waffle lover's dream as well as the perfect place for hitting the books. With dozens of hand-crafted coffees, teas and sweets, the coffee shop represents a favorite hangout for Johnnies during the academic year. "Beans and Leaves has become one of my favorite places in between classes due to its cozy atmosphere and tasty drinks. It's the perfect place for that rainy day feeling, and even better to sit down and do some work," senior Jennifer Tenuto said. So, while you take in the cute décor and pour over lists of specialized mochaccinos, crack open your laptop and get to work. Sounds of coffee brewing and cinnamon sweet aromas just might unlock the key to conquering procrastination (or the copious amounts of caffeine consumed should do the trick as well).
6. Attend Autumn Ball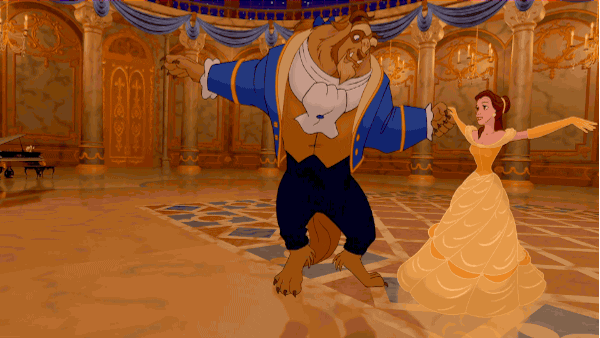 Pumpkin spice and everything nice might appear to be the only thing getting seniors through their final Thanksgiving break. A break, mind you, which happens to always entail buckets of school work that somehow finishes itself in an apple pie and turkey haze. Ready to give up and take a passing grade rather than sacrifice three days of blissed out food comas? St. John's Autumn Ball offers some necessary glitz and glamor as a distraction before the big weekend. This fall event guarantees an orange and red extravaganza of dancing the night away and hours of photo-booth fun with friends (sans sweatpants) all in exchange for getting down to business the next couple of days. "Autumn Ball allows St. John's students to escape their schoolwork and enjoy a safe night out. An excuse to dress up and dance the night away is a delight in any student's eyes – senior or freshman. And the affordable price tag (usually somewhere between $20-$40) for a delicious four course meal in an elegant dining hall seals the deal for our students," senior Aria Mutkoski said. While you hunker down and spit out ten pages worth of an essay, fondly remember your Cinderella-esque Autumn Ball experience and repeat: three more weeks til winter break.
7. Channel your inner Elle Woods
The rules of conquering senioritis are simple and finite, that's what Elle Woods always said right? The sure-fire way to avoid slacking off when classes feel pointless or superficial revolves around organization and self-accountability. "I broke down assignments into smaller tasks and goals so they would be more manageable," recent grad Maegan Eustaquio said. "It always felt nice when I would see a bunch of checkmarks for the things I completed during the day. I felt productive! Since it's easy to drown in work or become lazy, keep a planner and write things down to keep you on track." Go ahead, buy yourself a cute notebook in your favorite color or perfect your bullet journaling skills, that way prioritizing homework becomes almost second nature. Then, for all upcoming graduates feeling like the poster child for senioritis, confront this burden head-on. "I feel like I've never recovered from my high school senioritis! Sometimes I think I have more time than I actually do," senior Jacqueline Lepore said. "The best way to get ahead of senioritis is having the ability to stop yourself before you hop on board the procrastination train." Staying focused and honing in your best skills in the homestretch of your senior year sets a precedent for your future, successful self. What, like it's hard?
8. Stop by the Winter Carnival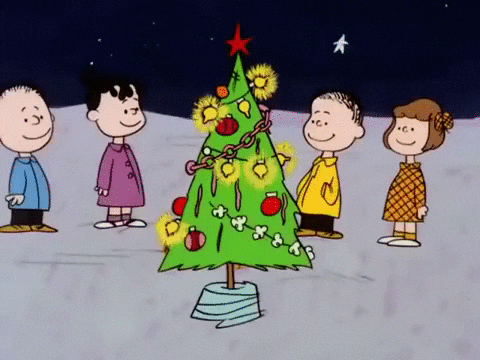 Winter break falls just around the corner and seniors start to genuinely feel the oncoming anxieties of adulthood creeping up. Darker skies and colder weather certainly don't do much to appease these fears. However, St. John's offers a Hallmark Christmas movie-level carnival to cure any senior of their existential crises, one stuffed animal at a time. "The winter carnival at St. John's is one of the most enjoyable events to do on campus," student Jessica Olson said. "The carnival has a very fun and festive atmosphere. There is something there for everyone to do, and the activities are a perfect way to ease the stress of the upcoming finals." Tents along the Great Lawn come jam-packed with winter activities like stuffing little reindeer toys, painting ornaments, making hot cocoa and even riding around campus in a horse-drawn carriage. Festive music fills the air as students gather together for the Christmas tree lighting ceremony, and you might even win the coveted title of the ugliest sweater (but still pretty amazing) in the ugly sweater contest. After such a cozy, jolly array of activities during common hour, finals season might just become bearable.
9. Take a Booze Break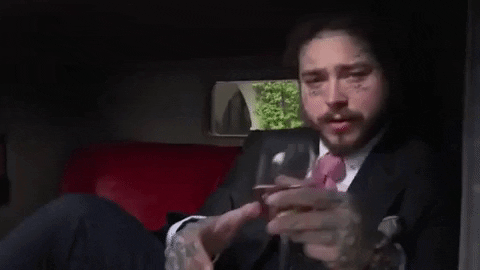 So, you're a senior. Despite the trickling worries of adulting, the one bonus of reaching the end of your school years takes the form of one number: twenty-one. Within just a couple minutes from the St. John's campus lies Forest Avenue, a main street bustling with tons of food, drinks and nightlife options for students. Bars such as Liberty Tavern, affectionately known as "Lib" to regulars, and The Kettle Black prove fan favorites for busy, of-age St. John's students. "Usually, my daily routine would be going to class from 9 a.m. till about 1:30 p.m., and then having to work from 2 to 7 p.m. I have a small window to get something to eat and relax for a bit," senior Chiara Mauro said. "A friend of mine mentioned she really loved The Kettle Black, so I got some wings and ended up going back a bunch of other times because of how good they were and, of course, because it was conveniently located right by school," An array of live music, unique trivia nights and special happy hours ensure students can let loose after a stressful week of applying for grad classes or thinking about those student loans. Let me hear you say it: it's okay to treat yourself. A day off here and there doesn't condemn you to the depths of senioritis; we all deserve that Thursday, girl's night out to remember, ish.
10. Stop and smell the St. John's roses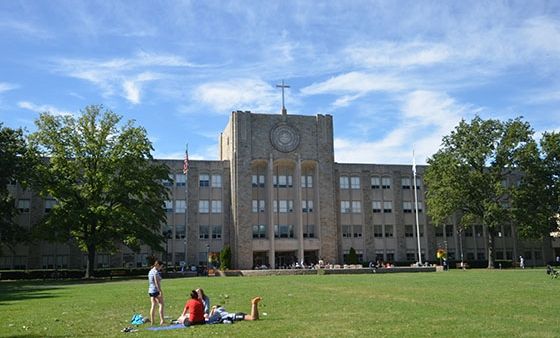 No matter where you look on the St. John's campus, you recognize each face that passes by. With such small campus vibes, students and faculty become family. After four years' worth of routine and comfort, the senior year scaries become all too real for Johnnies. When combating senioritis, where temptations of dropping out or staying at home take on reality, try to take a few moments on campus and breathe it all in. "Take everything one day at a time. It was always easier for me to focus on my last semester one step at a time as opposed to thinking about the year as a whole," recent grad Samantha Esposito said. Join a group of students playing football on the Great Lawn, sit in on an English Club Open Mic or exercise your competitive streak during Greek Week. "When students come to me with concerns about 'Senioritis,' or I suspect it may be occurring, I always encourage them to get more involved in their campus clubs and/or look into additional internship opportunities. Research shows student involvement often leads to higher retention and graduation rates," St. John's Director of Communications Dr. Nancy DiTunnariello said. Don't fall prey to giving up and cruising past your last couple of months of college: stay present. Stop and smell the red and white flowers adorning campus and high five the Johnny bird mascot, being truly there for each moment. When it comes time for you to turn your tassel, smile in remembrance of four years well-loved, well played and well spent.