It's hard to imagine famous people before they were famous. Did they have bad haircuts, wear butt-ugly shoes and make questionable decisions, too? Yes, once upon a time, these notable names were just college kids, who happened to all go to Boston College. Sure, we all know a few names that we proudly boast as BC alum (Hello, Ms. Poehler), but there are a few that may surprise even the most knowledgeable Eagles. Get ready to learn about Boston College notable alumni that made their mark as an Eagle.
These Boston College Notable Alumni spread their wings far after graduation.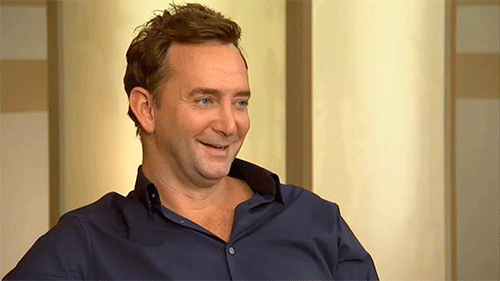 If you're like me, then What Not to Wear was pretty much always featured on your DVR list in high school. Even I was surprised when I learned that the beloved fashion expert Kelly was once an Eagle. Clinton is both a TV personality and author, and has launched his own clothing line. He got his B.A. at BC in 1991 before getting his master's in journalism from Northwestern University.
You may not know his name, but you certainly know his legacy. Gormley, aka a pioneer in forensics, spent 33 years investigating major crimes and working in the FBI laboratory, according to his Washington Post obituary. Joseph graduated Boston College with a B.A. and a master's degree in chemistry in 1940. He worked as a special agent in the FBI from his graduation until his retirement in 1973. So you have him to thank for making your marathons of CSI possible.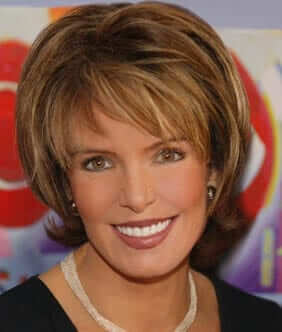 Lesley Visser is a good name to know for BC Superfans who bleed gold and maroon on game day. Visser is the most highly acclaimed female sportscaster in sports history. After graduating BC with a B.A. in English in 1975, she was awarded an honorary doctorate in journalism from BC in May 2007. Visser was the first woman sportscaster to carry the Olympic torch and was awarded the honor of "Number One Female Sportscaster of All Time" by the American Sportscaster's Association in 2009. Not only that, but she is the only sportscaster in history to have been part of the broadcasts of the Final Four, Olympics, Triple Crown, Super Bowl, World Series, NBA Finals, U.S. Open and World Figure Skating Championship. Talk about a stacked resume.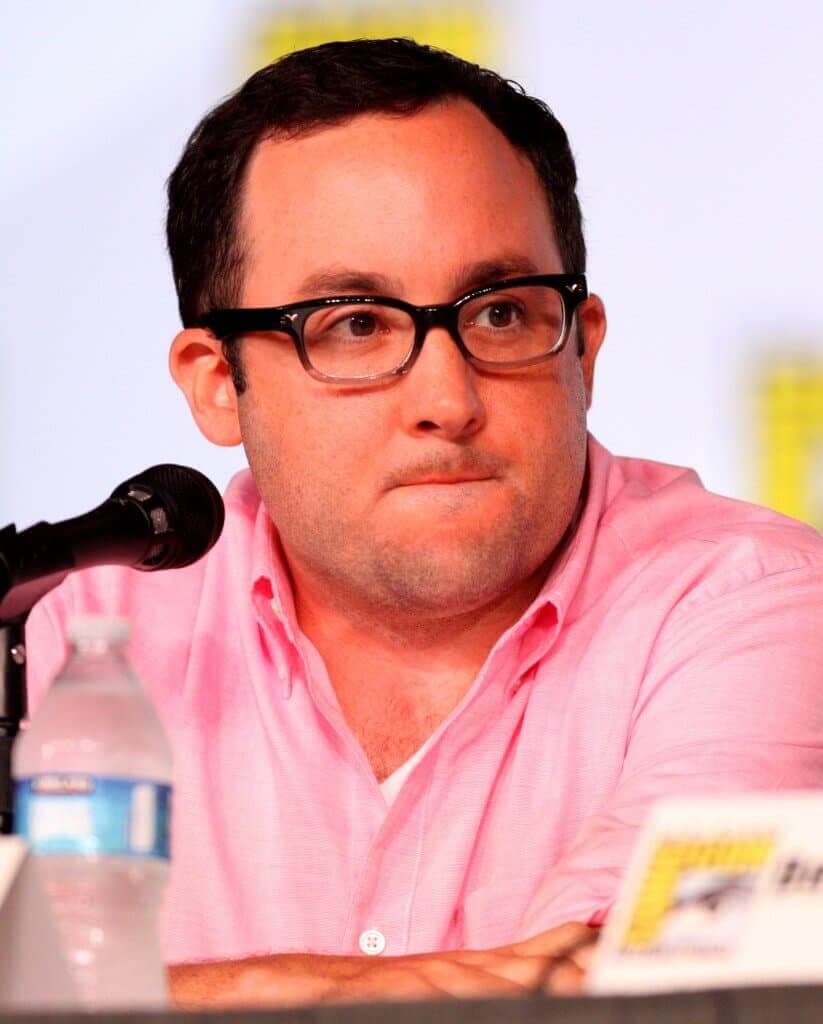 Any comedy fan will know this Byrne, if not by name then by his appearances in Horrible Bosses, Dinner for Schmucks and Bruce Almighty. He's no one-trick pony, though. He has also been in movies including Bloodwork with Clint Eastwood and the fifth installment in the Final Destination franchise. If you aren't a theater buff, then maybe you've seen him on TV in his drama Intelligence or heard his voice as Bolin on Nickelodeon's Legend of Korra. Before starting his busy acting career, Byrne was an Eagle double majoring in finance and theatre.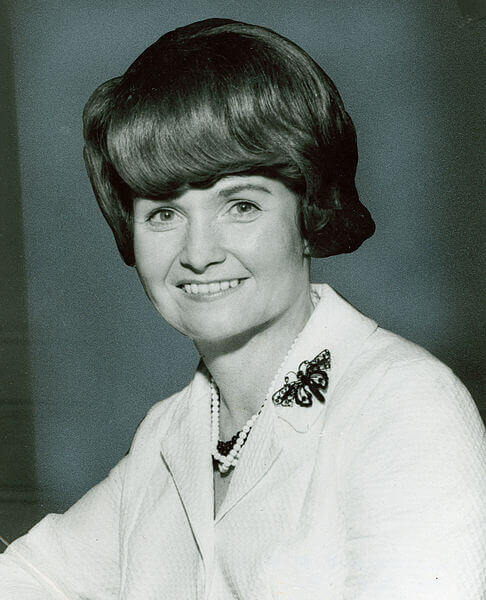 OK, so technically she wasn't an undergrad Eagle. But Heckler did get her law degree at BC in the class of 1956 before going on to serve eight terms as secretary of Health and Human Services under Ronald Reagan. She is also a passionate feminist, and is the founder and now co-chairman of the Congressional Caucus for Women's Issues. Not only did she have a successful career in Washington, but she was also a commuting mother of three based in Wellesley, Massachusetts. She basically invented the idea of "having it all."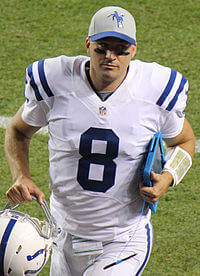 Before the Boulder, Colorado native Matt Hasselback was playing for the Indianapolis Colts, he was charging down the field at Alumni Stadium. He played quarterback for the Packers, Seahawks, Titans and most recently the Colts in his 17-season career beginning in 1999. Hasselbeck was a four-year letterman and two-year starter as the Eagle's quarterback. When he wasn't racking up yards on the field, he was hitting the books to earn his B.S. degree in marketing and finance from the Heights in 1997.
The Eagles' community is a lot bigger than it seems to the current fledglings still fluttering around campus on their way to class. A lot of important, successful people have flown those same halls. And just think, pretty soon you may recognize some more names on the list of important alumni, like that kid you shotgunned with at that party in Voute one time—or maybe even your own name. Time will tell.
Check out More Boston College Notable Alumni that Make You Proud to be an Eagle.
Written by Maria Clara Cobo.
7. Amy Poehler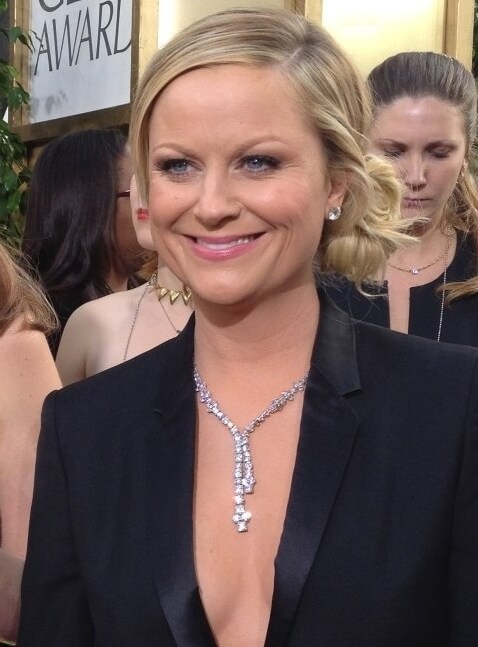 Poehler, a former member of BC improv group My Mother's Fleabag, graduated in 1993 with a BA in communications. She then got her big break when she became a cast member on Saturday Night Live and starred as Leslie Knope in Parks and Recreation. Poehler stars in countless comedies and even voiced the character Joy in Inside Out. About twenty years after her graduation, the Hollywood Chamber of Commerce honored Poehler with a star in the Hollywood Walk of Fame in 2015.
8. Nancy Carell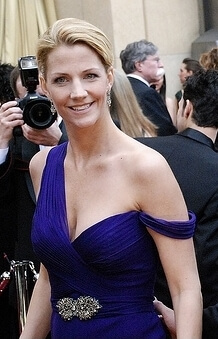 Anyone who binges The Office will recognize this actress. Nancy Carell's resume reflects a successful actress, comedian and writer and wife of Steve Carell. Oh, and Nancy's a BC alumna. Can you think of anyone cooler? While at BC, Carell joined My Mother's Fleabag and the Caroll School of Management. Carell and her husband co-wrote the hilarious sit-down comedy show, Angie Tribeca, and she participated in many productions like Saturday Night Live and Bridesmaids.
9. Chuck Hogan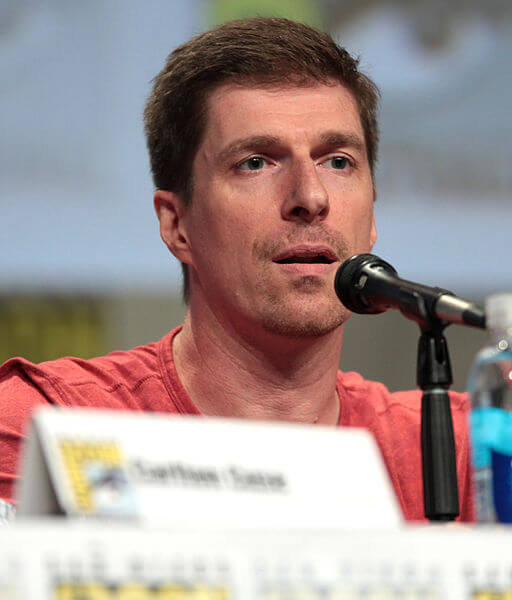 BC grads appear on the big screen, but you can also find them within the pages of your favorite novels. Chuck Hogan, a New York Times best-selling novelist, screenwriter and TV producer, proudly calls Boston College his alma matter. He published his first novel at BC as he studied for his undergrad. Since then, he has written many acclaimed novels like The Town, a notable crime thriller that Ben Affleck adapted into a major motion picture. The gothic-styled buildings of BC's campus could have inspired him to write the vampire trilogy The Strain. Hogan co-created the trilogy with Oscar-winning filmmaker Guillermo del Toro. The show became a TV show on FX, too. Hogan's work has been featured in The New York Times and Esquire, and his short fiction stories appear in The Best American Mystery Stories.
10. Connie Anne Phillips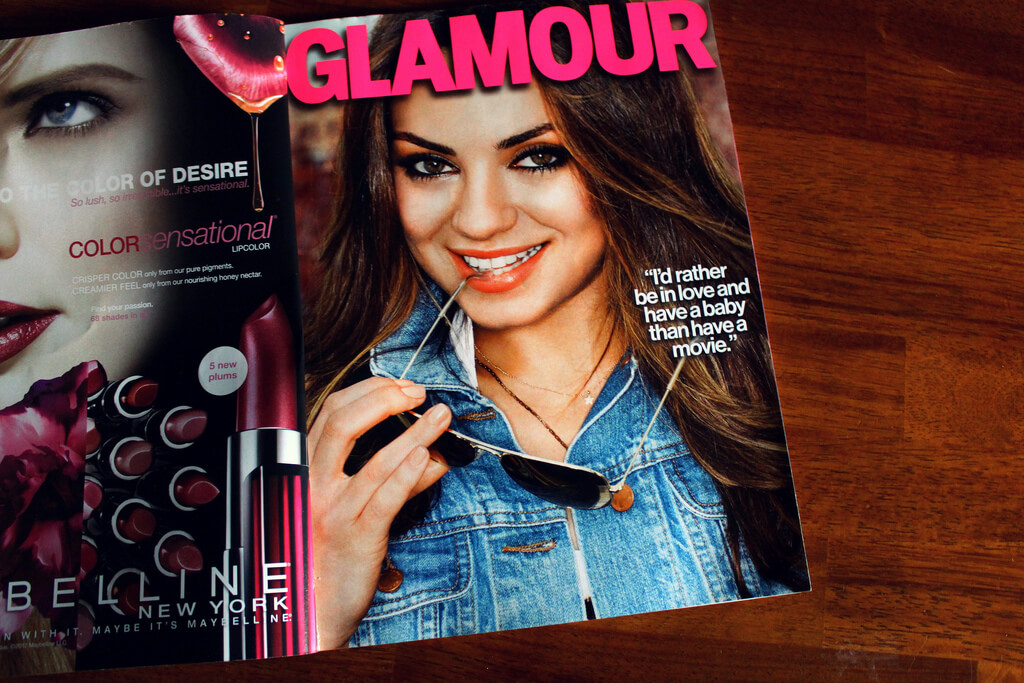 Once an English major and theology minor at BC, Phillips became one of the best leaders in the publishing industry. As the Chief Revenue Officer at Condé Nast, she's associated with prominent titles such as Vogue and Glamour. After graduating from BC in 1987, Condé Nast named her the account director on a fashion list for Vogue and then she held the top job at InStyle magazine. Thanks to Phillips, the audience for Glamour magazine increased up to 8.5 million visitors, rising up to one of the highest readerships at Condé Nast.
11. Doug Flutie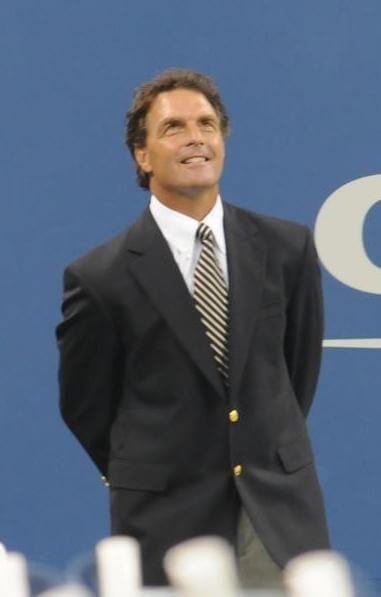 Innumerable prideful memories flood BC's past, but the 1984 football game probably tops the list. All Eagles feel a burst of victory whenever someone mentions the 47-45 win against University of Miami. Thanks to Doug Flutie's Hail Mary pass—now known as the Hail Flutie—the Eagles came out victorious. This lead the Eagles to lead in the top 5 and earned Flutie a statue in his honor in front of Alumni Stadium. After his time at BC, Flutie joined the National Football League, playing for the New England Patriots as a quarterback. Now, Flutie works as a college commentator analyst for the University of Notre Dame.
12. Chris O'Donnell
Even though Chris O'Donnell, used to climb the million dollar stairs and wait for the Comm. Ave bus in negative temperatures just like us, he cannot be considered an ordinary Eagle. He made his motion picture debut and earned a nomination for a Golden Globe for his performance in Scent Of A Woman while majoring in marketing at BC. After graduating in 1992, he accomplished innumerable achievements, such as his stand-out performance as Robin in Batman Forever and his notable characters in NCIS: Los Angeles and Grey's Anatomy. Even though more than 20 years have passed since he left BC, O'Donnell hasn't forgotten his gold and maroon spirit. He came back to BC to speak about the highs and lows of his acting career in the event "Espresso Your Faith Week."
13. Erik Weihenmayer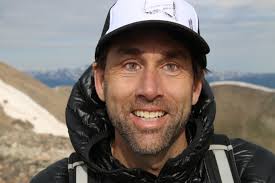 BC teaches us that no matter your challenges or setbacks, you can do it. Erik Weihenmayer became blind at only 13 years old. This did not stop him from achieving success. After graduating from BC as a double major in English and Communications, he succeeded as a best-selling author, an athlete and an adventurer. In 2001, Time described Weihenmayer as an activist, a highly demanded motivational speaker and an international symbol of courage after becoming the first blind climber to reach the top of Mount Everest. He completed the daunting Seven Summits, climbing the highest mountains of all seven continents. In 2005, Weihenmayer co-funded No-Barriers, an organization devoted to empowering people of diverse backgrounds to to overcome challenges and help others. His motivational speeches influenced many individuals world-wide as he continues to support his organization's vision.
14. Jared Dudley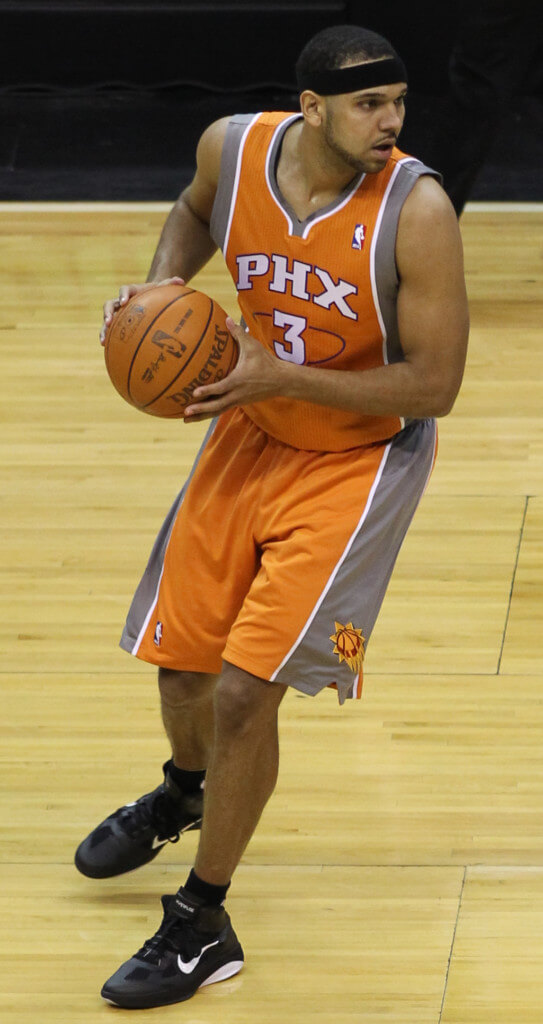 You can find Eagles on practically every corner of the art world, but BC doesn't fall short on sports. Carrying basketball in his veins, Jared Dudley joined the BC basketball team right after high school. The BC community remembers the Morrissey College of Arts and Sciences graduate as one of the team's captains and leading scorer and rebounder. Dudley earned the ACC Player of the Year Award during his senior year. The NBA drafted him in 2007 and he played for the Charlotte Bobcats and the Los Angeles Clippers. Currently, Dudley scores for the Phoenix Suns. Upon a recent visit to Boston College, Dudley said he owes everything to the school.
15. Julianne Malveaux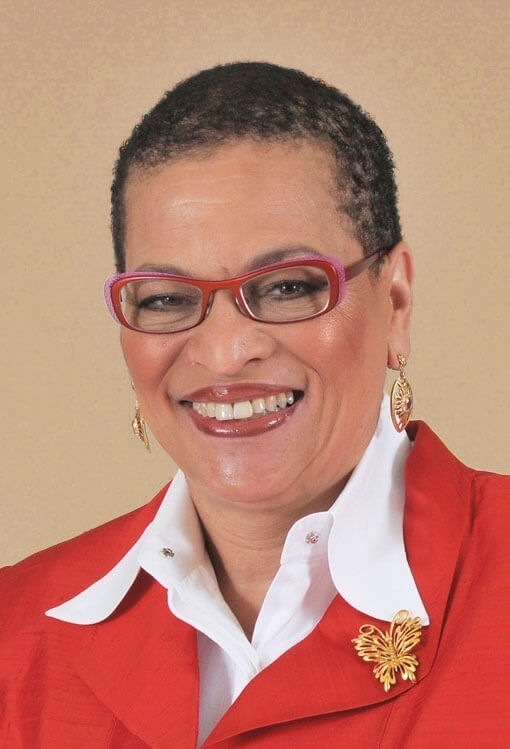 No matter what you study at Boston College, every Eagle has the power to make a difference. Regarded as "the most iconoclastic public intellectual in the country", Malveaux earned a B.A. and an M.A. from Boston College in 1975. Most noted for her progressive outlook, Malveaux discusses issues such as gender, race and culture in relation to economics. She earned honors as a renowned author, a labor economist and a prominent TV commentator, not to mention that she owns her own multi-media production company, Last Word Productions.
16. Tip O'Neill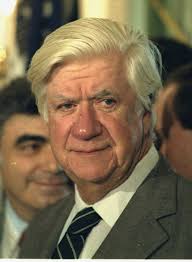 BC has a presence everywhere – even the U.S. Government. You can't graduate from BC without hearing of the legacy of Tip O'Neill. The longtime Massachusetts Congressman and Speaker of the House has the biggest on-campus library, an endowed faculty position and a scholarship named in his honor. After his graduation in 1936, O'Neill actively participated in the political world. He supported Roosevelt's New Deal policies and called for Richard Nixon's resignation after the Watergate scandal. Even after his political career, O'Neill held a special regard for Boston College, and donated his political papers to the school.
17. Pete Frates
I bet a few summers ago you didn't know a BC alumnus was the reason why you poured a bucket full of ice-cold water in support of ALS research. Prior to joining the Boston College baseball team as the director of baseball operations in 2012, Frates attended BC himself. He played and captained for the Maroon and Gold as a communications and history double major. His diagnosis of ALS inspired Frates to start the Ice Bucket Challenge, which has raised over $200 million to find a cure. Frates won the Sports Illustrated Inspiration of the Year in 2014 and his documentary describing his experience with sports and ALS was nominated for an Emmy Award.
18. Elizabeth Hasselbeck
If you lived on Newton Campus during your freshman year, you might look back with pity, but this BC alumna doesn't. The "Fox and Friends" and "The View" co-host Elizabeth Hasselbeck enjoyed her days on BC's separate residential campus where she lived in Duchesne. Hasselbeck captained the women's softball team for two seasons and even started working for Puma. Hasselbeck, like many BC alumni, met her husband on campus. Hasselbeck and NFL quarterback Tim Hasselbeck, who graduated in 2000, got married in 2002.
19. Ernest Moniz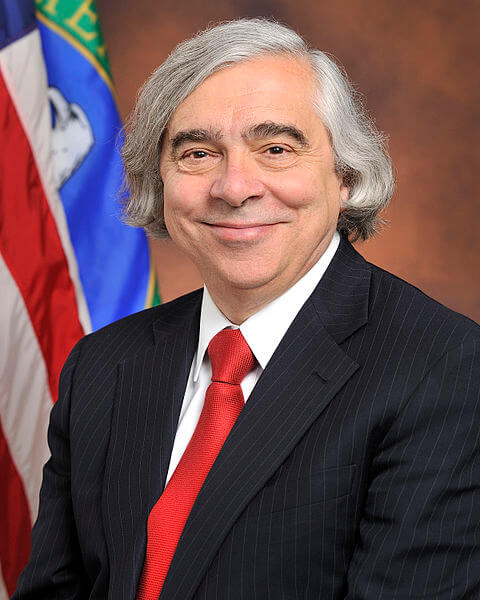 Just a few years ago, when the US government wasn't as crazy as it is now, Ernest Moniz played a huge role in American politics. Son of Portuguese immigrants and a first-generation college student, Moniz graduated top of his class with a physics degree in 1966. After earning a Master's Degree from Stanford University, he came back to Boston. He served as the head of the physics department at MIT. Moniz, the former Secretary of Energy to President Barack Obama and key negotiator of the 2015 nuclear agreement with Iran was determined to set the world aflame from the moment he left BC.
20. Molly Schaus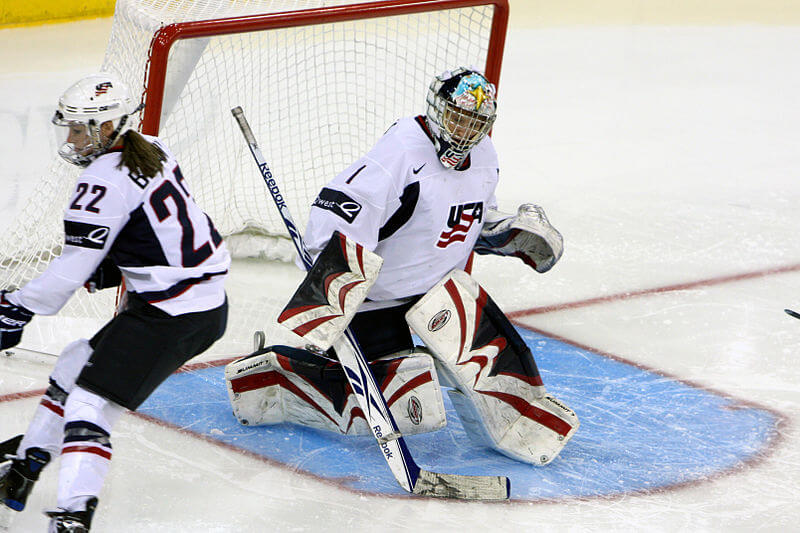 Crazy to think that a BC grad won Olympic medals? Molly Schaus, a two-time hockey silver medalist at the Winter Olympics and former goaltender for the NHL Boston Blades actually attended BC. Schaus graduated with a degree from the Lynch School of Education and represents an all-time leader in BC hockey, giving the Eagles 80 wins. She's a member of the US Women's National Team and played in five International Ice Hockey Federation Women's World Championships. Among her multiple recognitions, Schaus represented the Athlete Role Model during the 2016 Winter Youth Olympic games.
*Updated on January 9, 2018 by Maria Clara Cobo to include list items 7-20.