While Ann Arbor may not be as historically rich as Pawnee (Let's be real, what town ever could be?), the home to the University of Michigan is known for its laid-back culture, eccentric people and awesome food. It was even named the best college town in America, partly for its wide range of possibilities for a night out. With so many options for nighttime hotspots, how can you most accurately distinguish one place from another? By comparing them to your favorite Parks and Rec characters, of course.
Ashley's: Ben Wyatt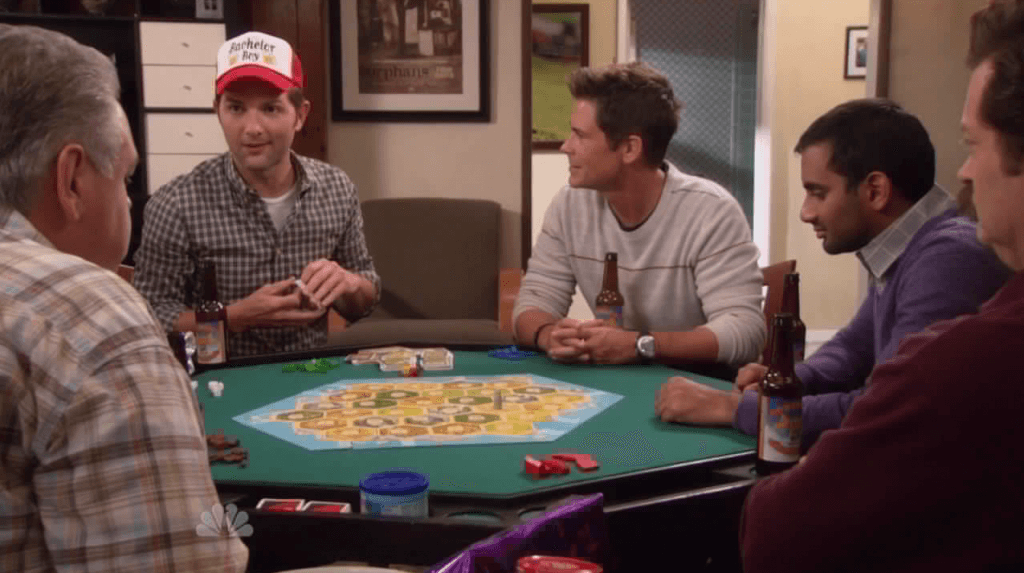 A beer nerd's dream, Ashley's may not be the spot to turn up on a Friday, but it's a great place to kick off a wild night of playing Cones of Dunshire with your bros. If you're feeling particularly wild, you can sign up for the beer tour and earn rewards along the way.
*insert dopey excited face here*
The Blue Leprechaun: Ann Perkins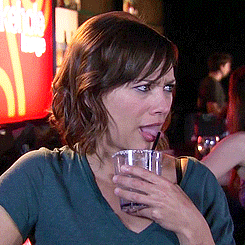 Ann Perkins, you melodious, regal cerulean sprite. We all gotta love Ann for her sweet, upstanding exterior, but we all know she's a bit of a hot mess at the core. The Blue Lep is that bar; despite its slightly older demographic, it's really no different from your typical college bar, so proceed with caution.
The Blind Pig: Andy Dwyer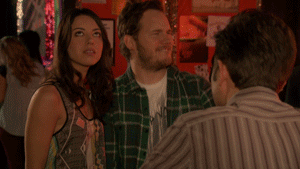 A bit of a hike from campus, but its the place to catch up with the local music scene, order a pitcher and maybe win back your ex-girlfriend over a game of pool. Mouse Rat would definitely bust out a moving rendition of "5000 Candles in the Wind" here.
Necto Nightclub: April Ludgate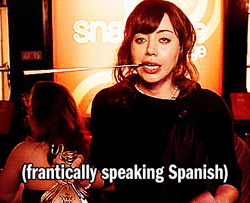 Underagers rejoice! Necto will let you in at the ripe age of 18 at any time of the night (with a pair of hand x's, of course), and you can even get free or reduced cover with a student ID. Not for the weak of heart, prepare to encounter a few colorful characters at this barely-lit hotspot. Pride Night is every Friday, so be sure to bring along your gay boyfriend Derek (and his boyfriend Ben).
Rush Street: Tom Haverford
With insanely priced cocktails, featured DJ's and flashing laser lights, it's surprising this place isn't called Rush Bistro—because "the word 'bistro' is classy as shit." Skip your usual Saturday night with DJ Roomba to throw on some high-end threads and come party like Diddy. Just be ready to kiss your tuition money goodbye.
Sava's: Donna Meagle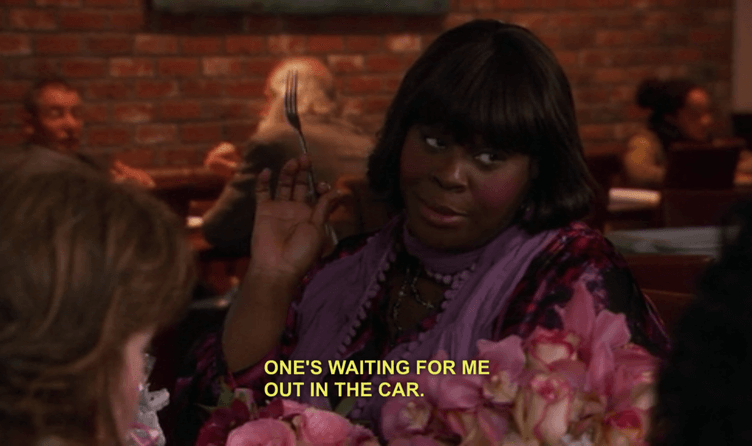 If you're looking to treat yo' self, stop in for a Benzie Box cocktail and a plate of sweetie fries served by the handsome wait staff. This place is on the pricier side, but c'mon, you know quality when you see it. Word of caution—it's located in the hub of State Street, so you may have a hard time parking your Mercedes.
Grizzly Peak Brewing Co.: Ron Swanson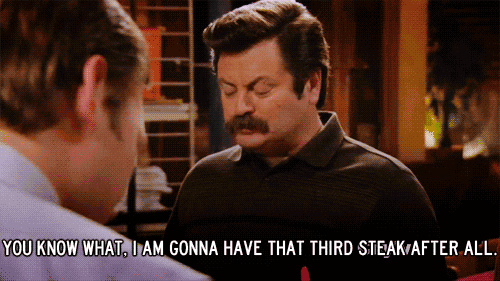 Off the beaten path of joints typically hit by undergrads, The Peak boasts a selection of beers made on-site and a full dinner menu. Avoid the bustle of campus life and stop in for a steak and a stout (or three) while surrounded by walls adorned with stuffed Elk heads and woodcarvings of bears that definitely would get some recognition from the Indiana Fine Woodworking Association.
Rick's: Jean-Ralphio Saperstein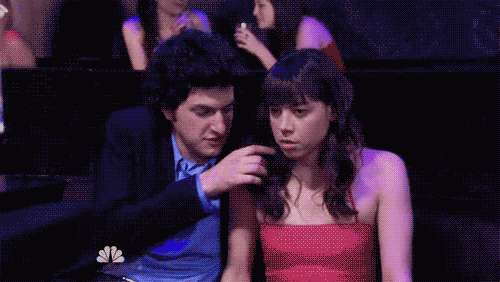 Come here on the night of your 21st for free cover, jump the line and get sloppy until the lights come on. This place talks big game, but really doesn't live up to the hype. Return only if you love being greeted pelvis-first from behind—repeatedly. Or if you want to be that guy (in which case, please don't be that guy).
Scorekeepers: Mona-Lisa Saperstein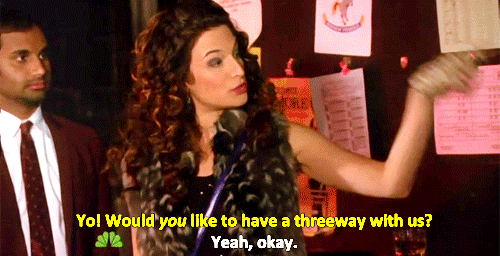 Ah, Skeeps, the less relevant but equally sketchy little sister of Rick's. If you're in the mood for cheap tequila shots and sticky floors packed with freshly legal students dressed like high schoolers and writhing on each other, look no further. Also beware of floor vomit, which is inevitable on $1 Long Island Thursdays.
Babo: Chris Treager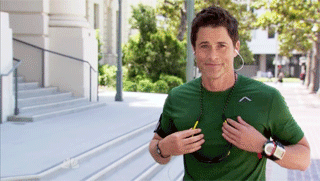 If your body is a microchip that cannot be tampered with by poisonous alcohol, stop into the Babo juicery for a cold-pressed drink that is literally packed with delicious nutrients. They even offer juice cleanse programs for those hoping to prime their body so they can live to be 150. Next stop: motivation station!
The Brown Jug: Mark Brendanawicz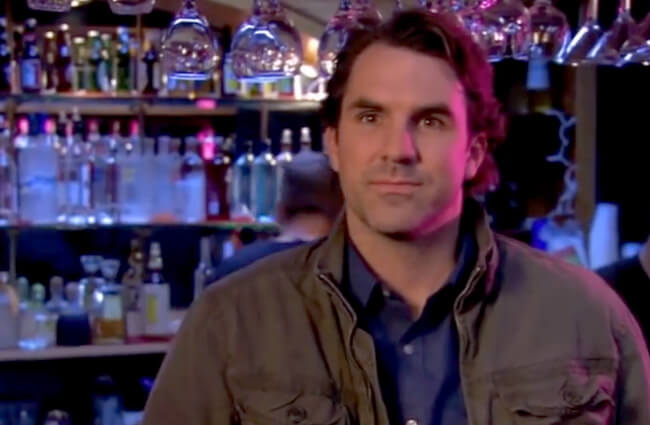 Remember that city planner who kind of just fell off the face of the planet after season 2? Yeah, didn't think so. The Jug is actually quite nice, but often forgotten, as it has a hard time standing out in the South U bar scene.
Good Time Charley's: Leslie Knope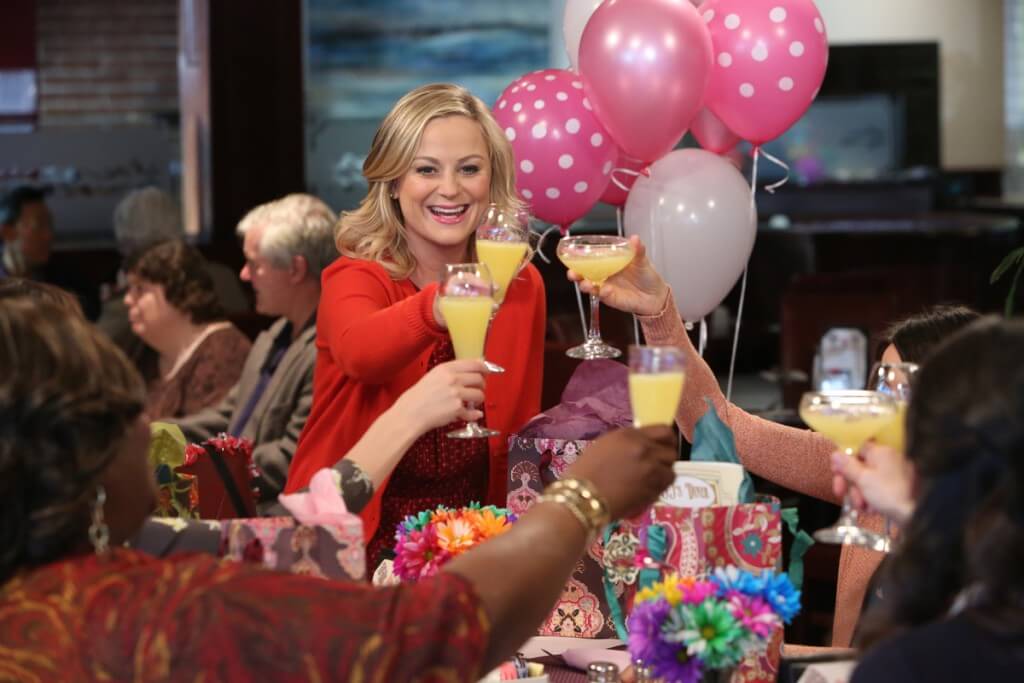 Finally, we arrive at the Holy Grail, the quintessential University of Michigan bar. There's no denying that Charley's really is a good time—bring your parents for a dinner on the patio and come back later for a 64-ounce fishbowl cocktail. This is an upstanding and respectable establishment that still knows how to party.